When Sarah Maund underwent surgery when she was 22 weeks pregnant with twins, she probably never thought that the footage would go viral. Two years later… it's taken the internet by storm!
You have to see these rare and amazing images of the twins in the womb that clearly show limbs and facial features (even their tiny toenails)!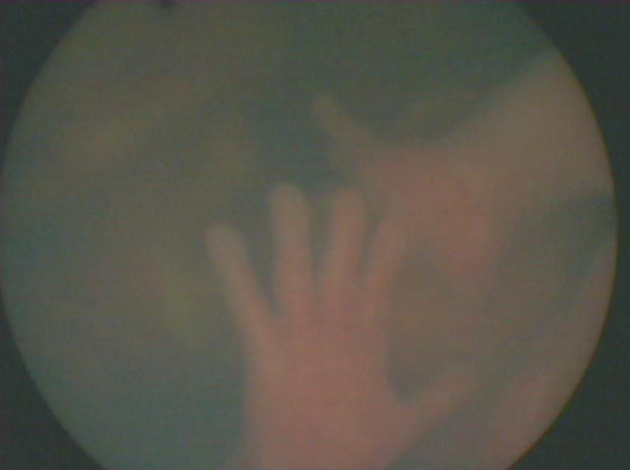 The photographs were taken by surgeon and multiple births expert Professor Basky Thilaganathan at St George's Hospital in London. And whilst Sarah was under a local anaesthetic, her husband Dan was able to watch the whole thing on the monitor in the theatre with her.
"The images were so clear, they were like a normal photograph. I saw Basky putting the camera into Sarah's womb too," Dan told The Huffington Post.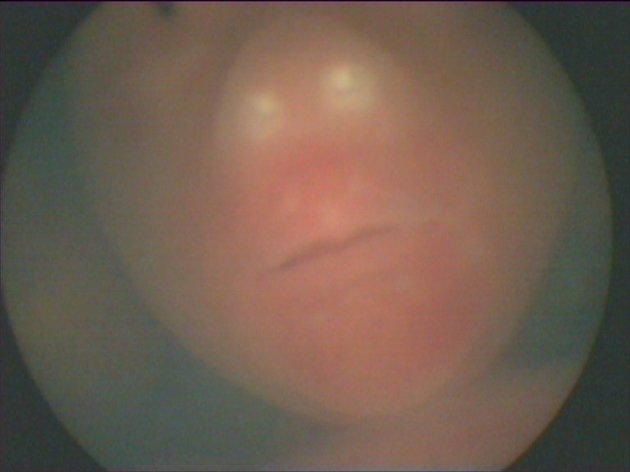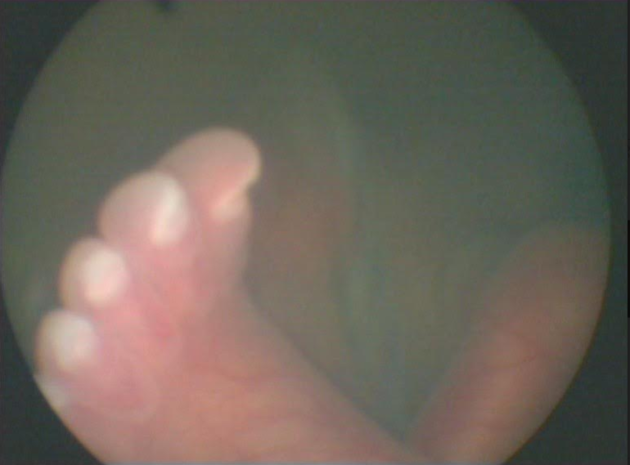 And even though it was weeks later before she saw them, Sarah was equally amazed when she saw the images of her twin boys.
"I was just blown away when I saw the pictures for the first time."
Check out the full video below!
What Makes This Footage So Special?
The footage was taken when Sarah underwent laser ablation surgery, a risky procedure used to treat Twin To Twin Transfusion Syndrome (TTTS). TTTS affects identical twins who share a placenta and can leave one or both twins with disabilities or can even be fatal and it occurs in 10-15 per cent of identical twin pregnancies. When untreated, 90 per cent of babies will die and even when it is treated, there's only a 70 per cent chance of both babies surviving.
Dan told the publication, "It was very very scary. I can't even imagine what it was like for Sarah, but for me, when we were in the hospital for the operation, that's when the emotions started flowing. I knew I needed to be as strong as I could for Sarah – that's all I could really do."
"I knew it was bittersweet – we saw these amazing photographs that most parents will never have the opportunity to see," Sarah said.
Sarah and Dan had to wait a nerve-wracking six hours to see if the procedure was successful and that there were two heartbeats.
"It was the longest six hours of my life," added Sarah. "We got in the room and they did the scan and yes, both twins were doing okay. It was such a relief."
Though they were five weeks premature, Sebastian and Henry Maund were born via emergency caesarean section on 14th September 2014. Now at nearly three years old, and no doubt making mischief with their older brother Alfie.
Sarah and Dan felt it was important to share their video and images to raise awareness of TTTS and highlight the importance of research into the condition.
Sarah says, "When I look at the womb photographs and I look at the boys now, I can't believe how far we've all come. It was an incredible gift for Professor Thilaganathan to give us. We were given a one in three chance of both of them surviving, so we know how lucky we are to have two happy, healthy survivors. But I know from hearing stories from other parents that it isn't always a happy ending to the story, which is why research into TTTS is so vital."
We're so glad the Maunds had a happy ending, but unfortunately that isn't the case for other families.
If you would like to know more about TTTS, visit the Twins And Multiple Births Association website here. 
For more incredible videos, check out this blog: THIS Is What Your Baby Sees When She Looks At You.