Welcome To Week 2 Of the December 28 Day Weight Loss Challenge
It's week 2 of this month's  28 Day Weight Loss Challenge and we are well into the swing of things and LOVING how organised we are!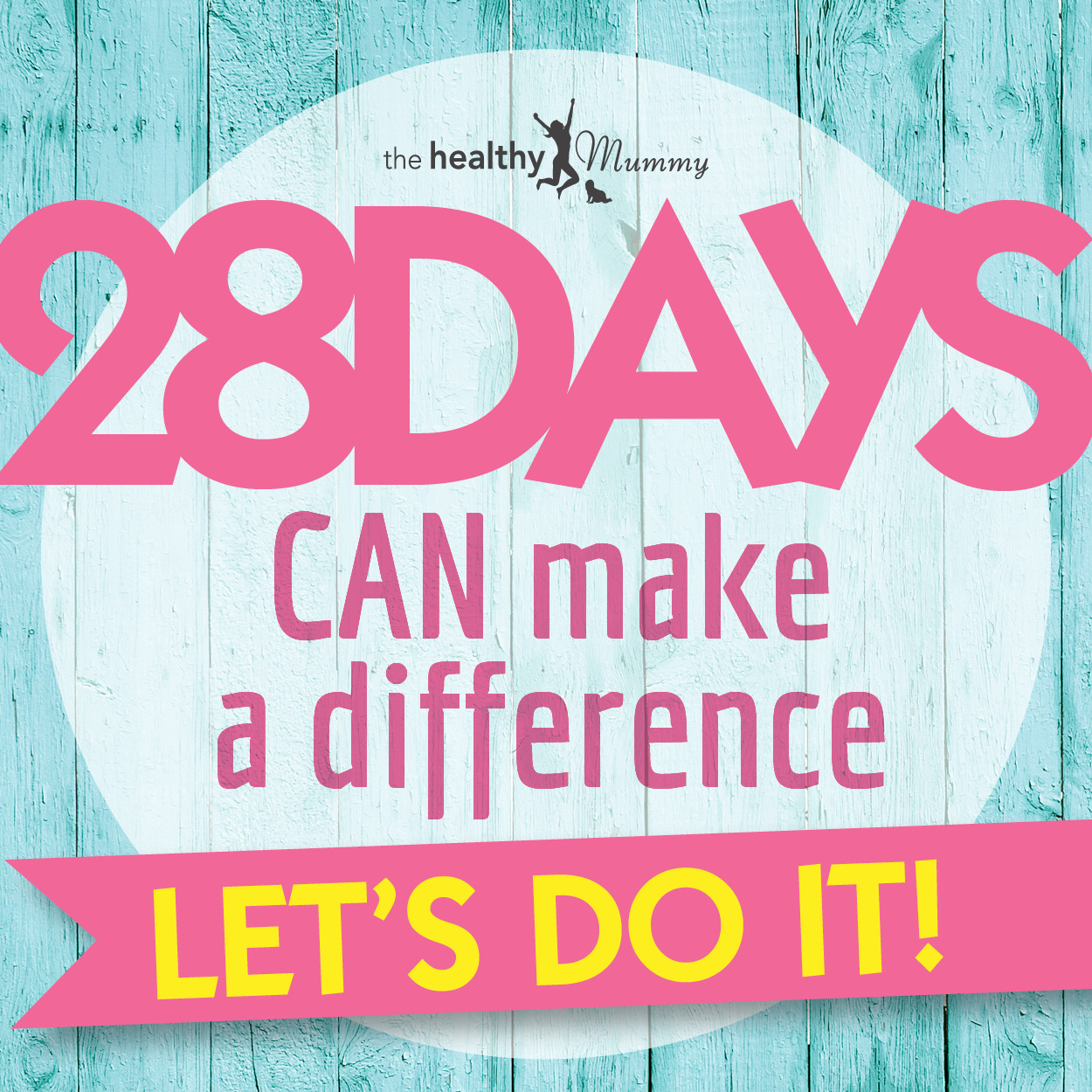 The December Challenge is all about being organised and saving time
This month's 28 day weight loss challenge theme is entirely based around 'meal-preparation' and time saving tips which are the holy grail of busy mums. Being organised in your meal prep has been identified by so many mums as a real key to successful weight loss, and this month we're going to help you achieve that.
Now that we're in week 2 we have some some great food storage tips for you.
Food storage 101
Prepping your meals and snacks in advance means quicker assembly come meal time. It also means leftovers, which is incredibly helpful in bustling family life. But, with storing foods that have been cooked or prepared, we need to take into consideration how long they should be stored in the fridge or freezer to avoid any food safety issues or sickness.
A few rules to follow:
Cold foods need to be kept below 5ºC. Make sure you check your fridge temperature level.
Frozen foods should be kept below -18ºC. Make sure you check your freezer temperature level.
When packing up foods to store, make sure they are not steaming and lay them flat in a container to cool quickly (especially important with foods such as rice).
Do not overcrowd your refrigerator so that there is adequate air flow to cool the foods.
When storing foods in your refrigerator, store cooked foods at the top and raw foods at the bottom.
Check the fridge each week and throw out any food that should be discarded.
When you store cooked food as leftovers, they are only to be reheated once. If there are secondary leftovers, they should be discarded.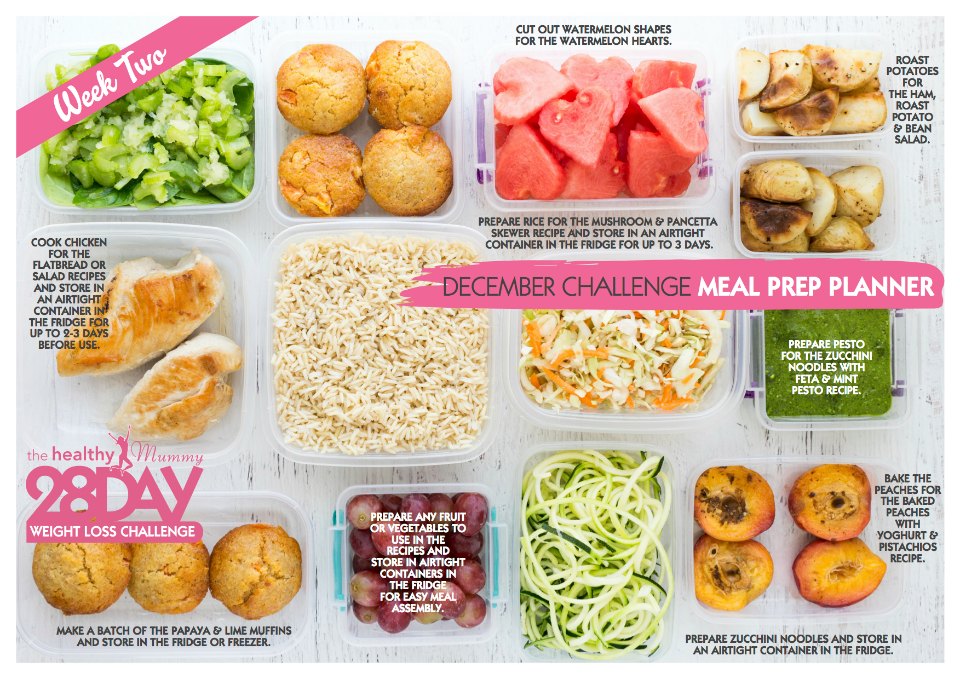 Recipes from this Challenge are SUPER easy to prepare and great for the warmer weather too. Our favourites from this week are:
Chocolate mint bar

Chicken taco salad
Sweet chilli tuna rice paper rolls
If you haven't already checked out this weeks meal plan, then quickly head there NOW.
Download week 2's simplified meal plan HERE.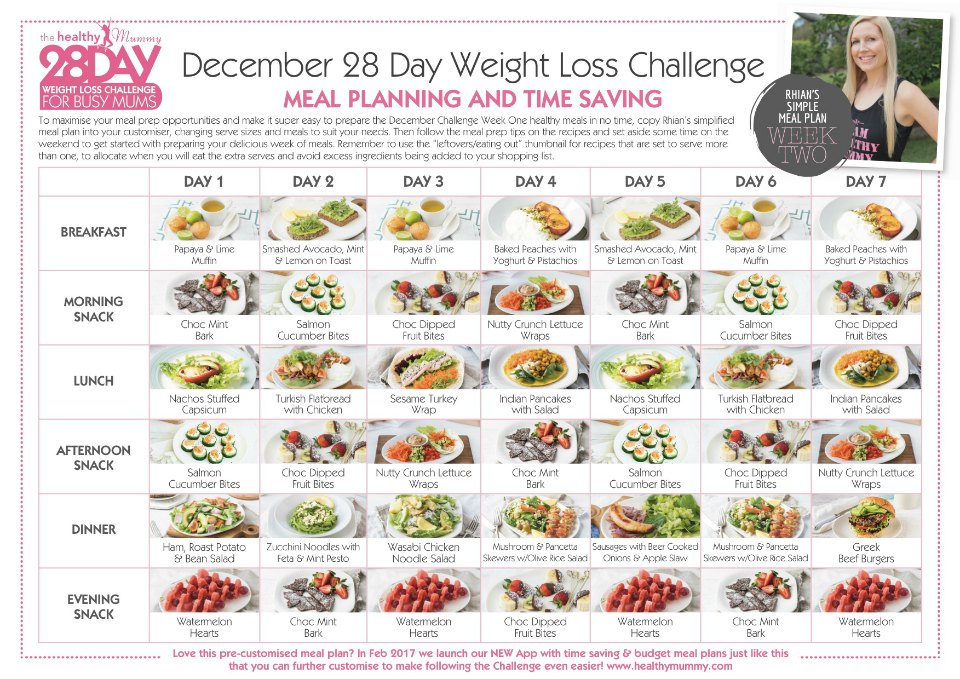 The exercise plans are focused on overall fitness and body toning this month. The challenge exercise routines have been specifically designed to make them quick and easy – perfect for mums to fit into their day during such a busy time of year.
If you are not a Challenge member and want to sign up – you can join here.
You've got this ladies!