Final Week Of the November Challenge And Our Focus Is on Butts And Thighs
It's start of week 4 of the November 28 Day Weight Loss Challenge and we're super excited!! You might have started to notice a small change in the scales and in your overall body shape and well being now which is FANTASTIC!!
We're going to end this November challenge with a bang this week by putting an extra big focus on those butts and thighs. We've got some AMAZING recipes too, so hang in there ladies, the end is in sight and you are all AMAZING.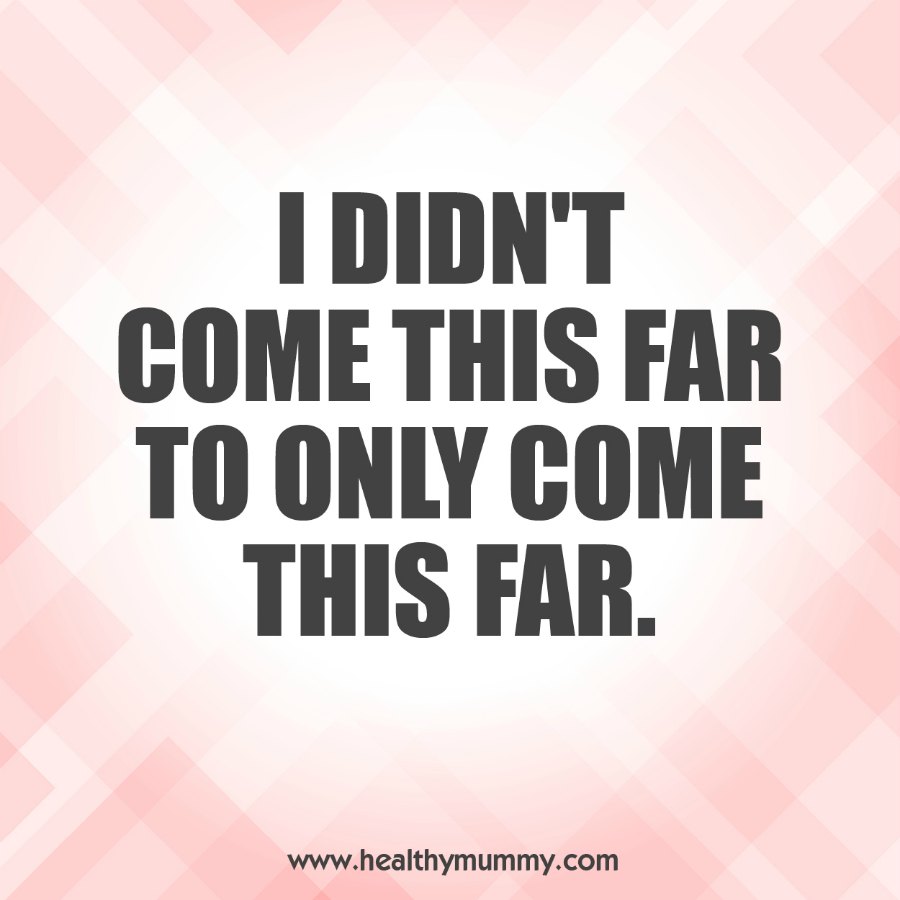 7 Reasons why focusing on butt and thighs is important
From Marissa Nieves, the 28 day weight loss challenge fitness expert.
1. Besides looking great in bikinis and skirts, the butt and thighs are super important for body function and fitness. While working these areas will help you to tone and tighten, the butt and thighs are also crucial for everything you do in daily life.
2. Strengthening the butt and thighs (specifically the gluteus maximus, gluteus medius, gluteus minimus, tensor fasciae latae and quadriceps) will help you to perform your daily activities and are especially important when squatting or standing to pick up or hold your children.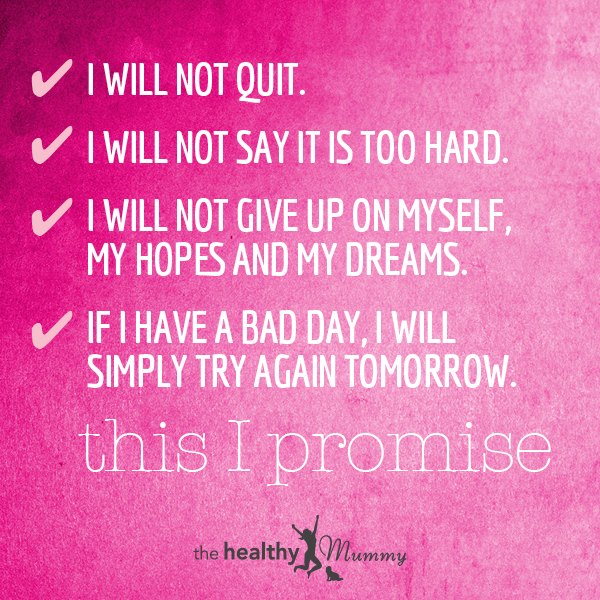 3. There are many great benefits to working the butt and thighs, such as reduced back pain, a stronger pelvis and better supported knees and ankles. When the butt and thighs are strengthened, the glutes are able to balance and stabilise the hips, allowing the hip flexors to move with ease, reducing the risk of back pain and reducing chance of injury.
4. Many exercises work these important muscles, however squats and lunges are often favourites among athletes and trainers, as they activate a variety of muscles in the butt and thighs while strengthening the entire lower body and core at the same time.
5. Not only do butt and thigh exercises help to shape and tone the lower body, they also increase overall body strength and function to support daily movements such as bending, lifting, twisting and moving.
6. Making these exercises a part of your daily routine will help to move you toward to your goals, while improving your balance, strengthening your core, reducing the risk of back pain, knee injuries and/or ankle instabilities.
7. Butt and thighs are certainly on the minds of most women on their way to achieving fitness goals and the exercises in the 28 Day weight loss Challenge will help to fast track those goals with excellent at burning, strengthening and toning in both areas.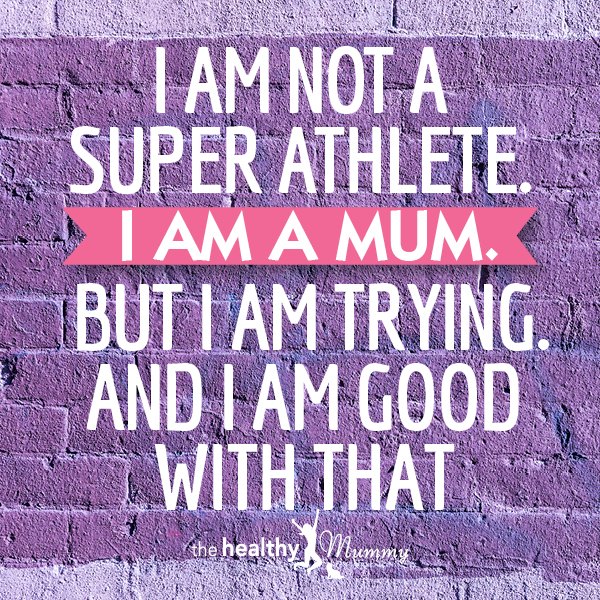 The November 28 Day weight loss Challenge menu has you covered with healthy, easy to prepare meals plus simple exercise routines. In no time at all they'll get you closer to the healthy summer body you want AND feeling with your swimwear on.  There is not more missing out on any FUN.
Recipes from this week's challenge menu are SUPER easy to prepare and great for the warmer weather too. If you haven't already checked out this weeks meal plan, then quickly head there NOW.
Our favourite recipes from this week's challenge are:
5 Minute Quiche
Chicken Avo & Coriander Salad
Easy Greek Chicken & Salad
Crunchy Prawn Cups
Greek yoghurt and berry ice blocks
This week's exercise plans are still focused on the butt and thighs (one of our MOST popular Challenge themes to date), and include some NEW exercise videos.
You've got this ladies!
End of Season SALE!
And with only 10 days to go until Summer – we have an end of season sale on – you can use code SEASON22 to save 25% on all non discounted stock – shop here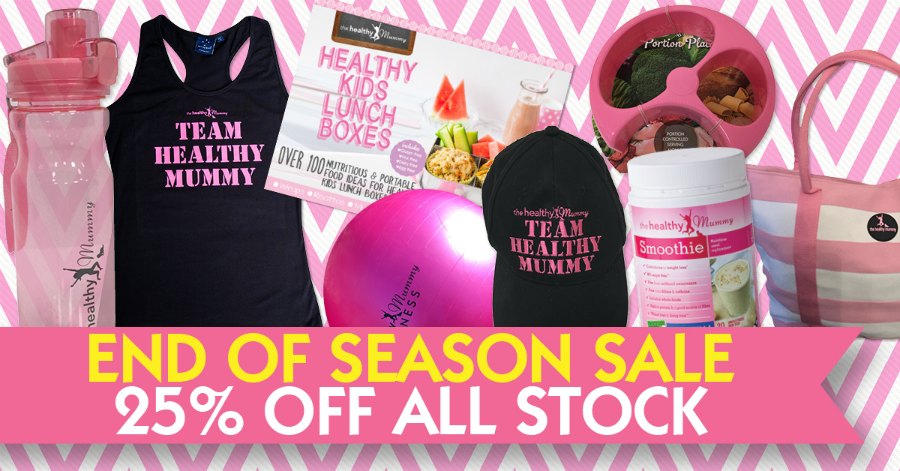 December Meal Planning Challenge starts Nov 28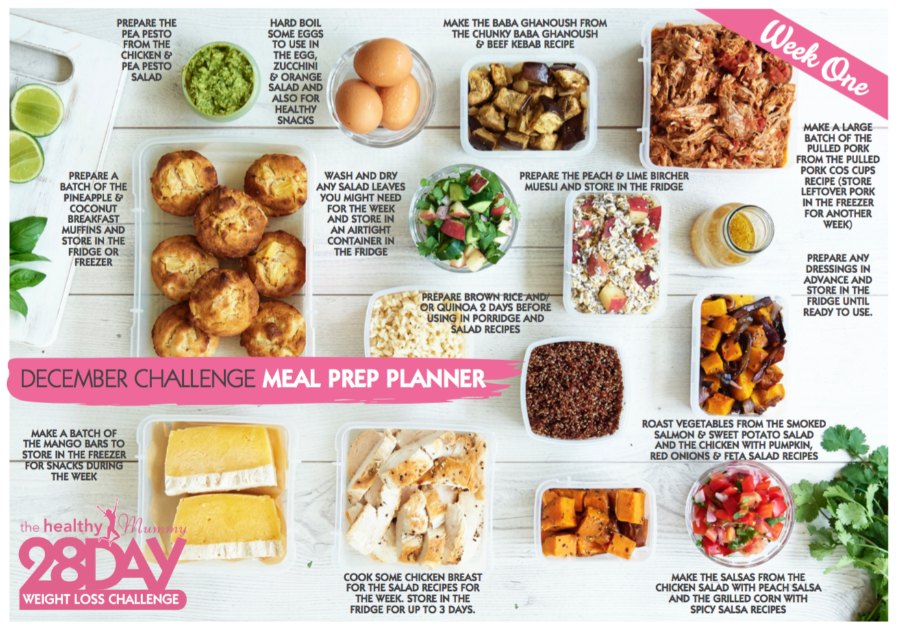 Our December challenge is all about TIME SAVING and MEAL PREP.  We are SUPER duper excited about this one as it's all about allowing you to stay on track with your weight loss plan and still having lots of time to join in an all the fun of the festive season. We totally understand that this is the BUSIEST time of the year for most mums and families.
Meal Prep is one of the holy grail topics within our Healthy Mummy community and we have heaps of amazing resources, tips and tricks and success stories to share with you along the way.  December is going to be AWESOME!!!
We now have just 10 DAYS TILL SUMMER and if you are not a Challenge member and want to sign up – you can join here