Hooray – today is DAY ONE of the March 28 Day Weight Loss Challenge and we are Pumped.  It's BUDGET and FAMILY FRIENDLY month and we're here to help you lose weight, get healthy, and get your whole family on board without spending a fortune.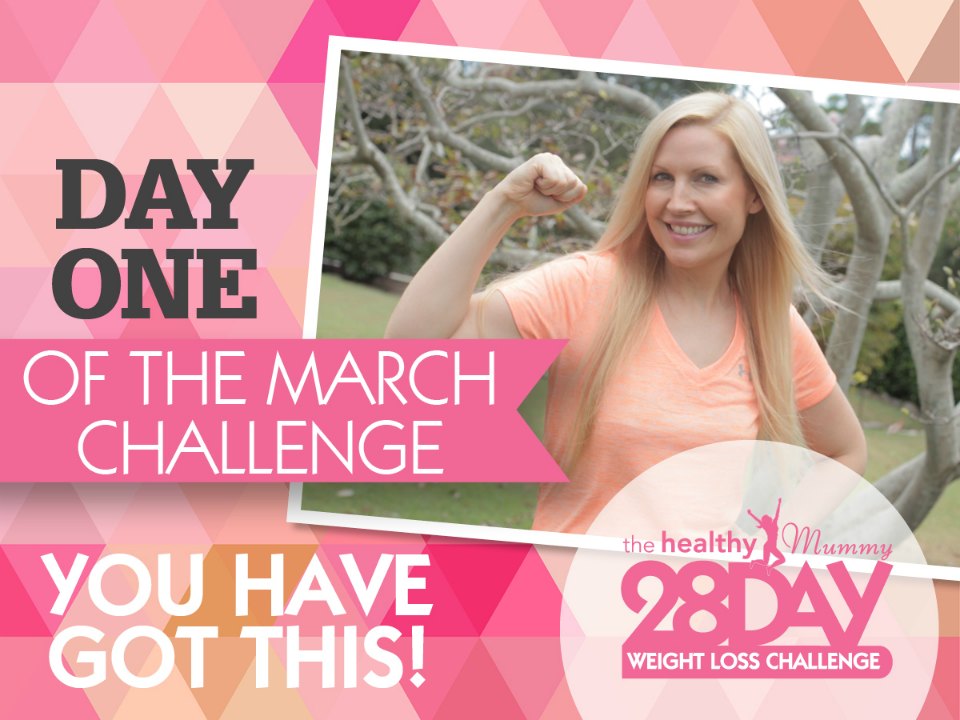 The March Challenge is here to help you reach your weight loss goals on a BUDGET.
This month's challenge is to help you reach your weight loss goals without spending a fortune.  Make sure you have these ten healthy budget staples in your pantry this month.
We also have 50 REAL MUM budget tips to help you get started.
The March 28 Day weight loss Challenge has you covered with healthy, easy to prepare meals plus simple exercise routines. All our menu's are budget friendly with most meals coming in under $5 per serve.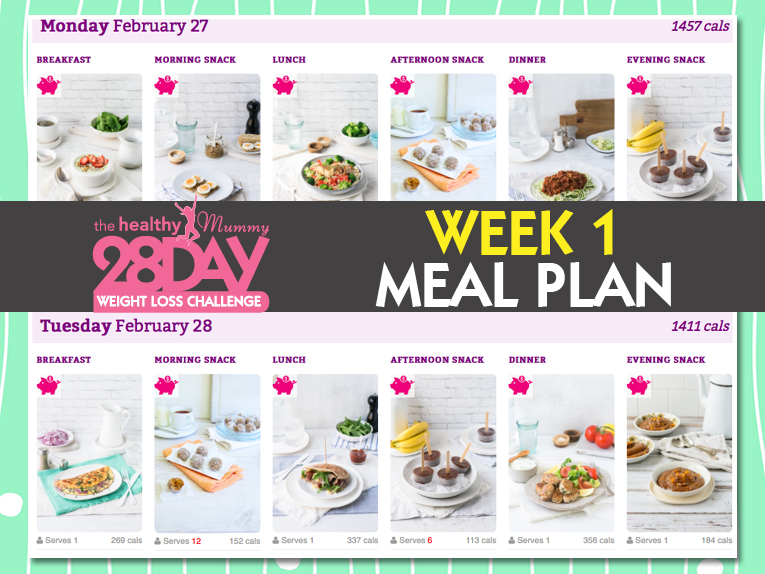 Being healthy and active doesn't mean your food has to be boring and you need to be a slave to the treadmill. It's easy to eat well with the tasty and nutritious fresh food recipes and simple exercises from the March 28 Day Challenge.
Recipes from this Challenge are SUPER easy to prepare and very budget friendly.
We LOVE this delicious salmon with avocado and corn salsa!!
Check out week 1's menu – it's DELICIOUS!!
The exercise plans are focused on overall fitness and will target all areas of your body. It does not matter what your fitness level is when you join the challenge, our fitness program is designed to suit everyone.  Your only competition is yourself.
How to Get The MOST Out Of The March Challenge
Start by doing your fitness test today
Make sure you do your fitness test and record your stats in the Challenge hub. You will also need to make sure that you add your current starting weight AND measurements, so that you can track your results.  We highly recommend taking a 'before' photo of yourself.
Tips to get the MOST out of the month
Here are some tips to make this month REALLY work for you
1. STARTER GUIDE
If you haven't read the STARTER guide to the 28 day weight loss Challenge, you should. It's full of tips to help you, and even if you've already done 10 Challenges, it is still a good refresher.
2. MOTIVATION
You may be raring to go now, but if at any  point you need motivation during the next 28 days, we're here to help. Here is a great guide with 10 tips for keeping you motivated.
3. CUSTOMISE YOUR MENU
We provide a different meal choice for every single meal and day so you NEVER get bored. However,  this doesn't mean you have to have a different recipe every meal time. If you have certain favourites that you like to repeat then use our awesome meal customiser to save time and money.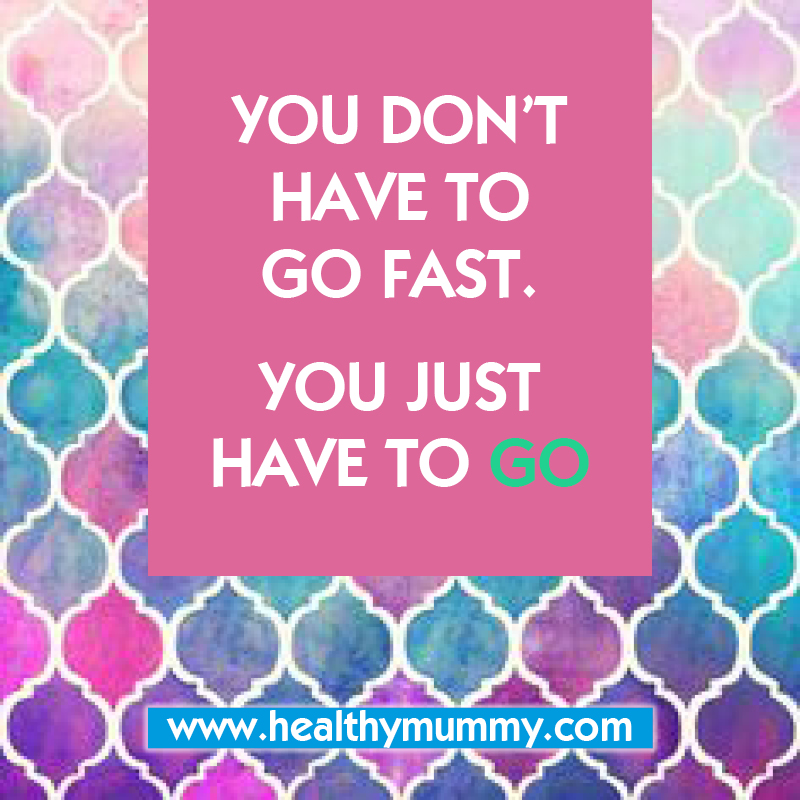 4. SET YOUR GOALS
Make sure they are SMART goals, so that they are realistic enough for your to achieve. Get our tips for how to set SMART goals and if you need a template to set your goals, you can download one here.  You can also download a weekly meal planner and grocery shopping list.
5. SUPPORT
There are over 140,000 mums in our private support groups, who are all amazing and here to support you.  If you need help – we are all here to help too.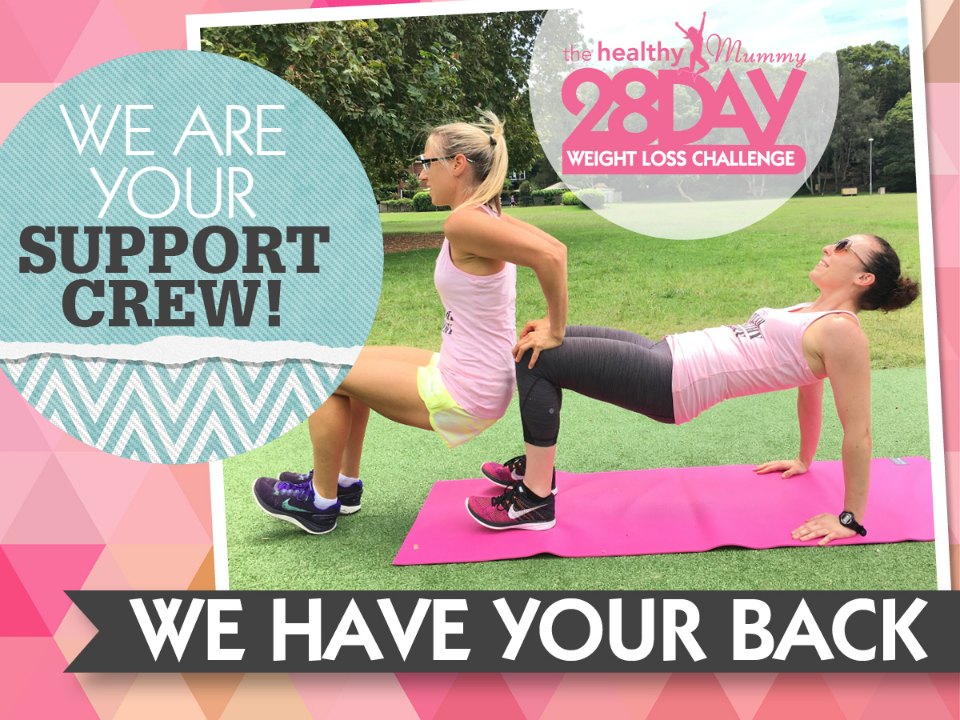 If you are not a Challenge member and want to sign up – you can join here. You can also see how thousands of other mums have reached their weight loss goals with the Healthy Mummy here.
You've got this ladies and we've got your back!