Can your 'weight loss focus' be standing in your way of losing weight?
When Mum Belinda shifted her focus from 'losing weight' to 'wanting to become fit and healthy' her weight loss success followed.
Now 18kgs* lighter, 28 Day Weight Loss Challenge member Belinda shares her story of how she has taken control of her life and is kickboxing her way to a happier, stronger self.
No longer struggling to walk up a few flights of stairs, see Belinda's amazing health and fitness transformation below.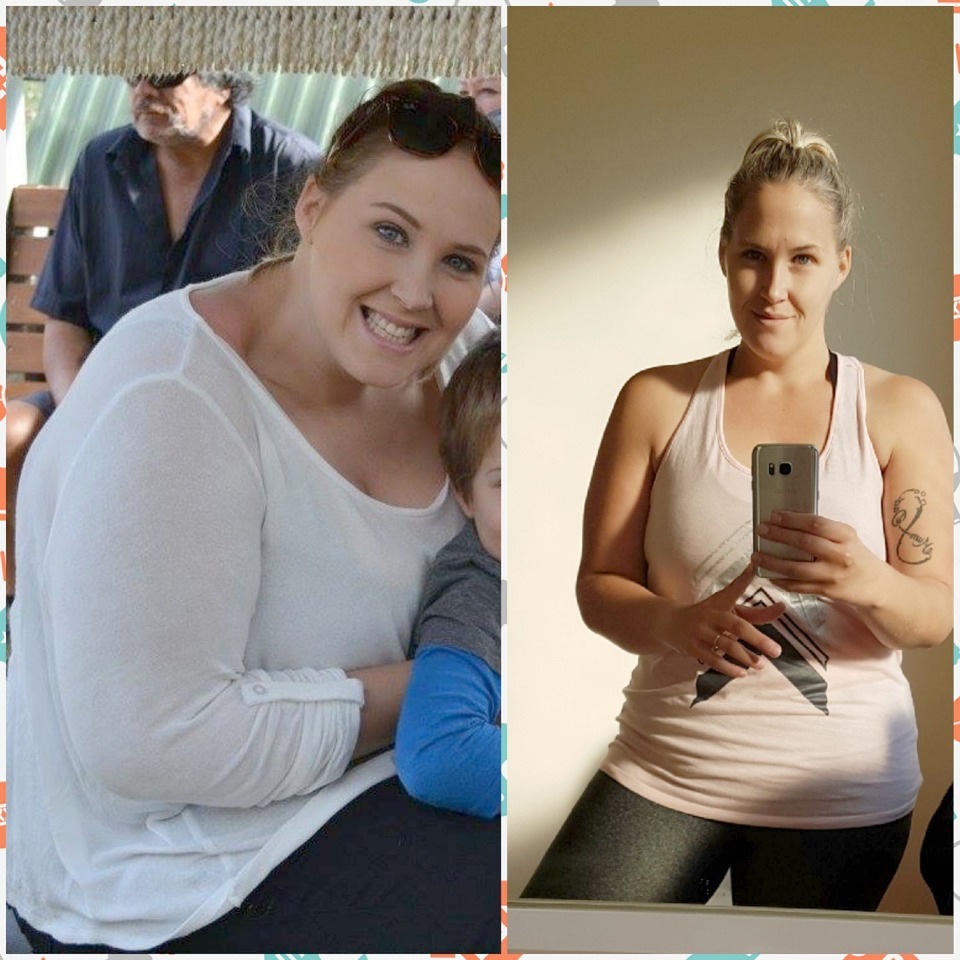 During a family holiday in 2017, Belinda visited the ANZAC memorial in Albany. Everything was going great until she was faced with a few sets of stairs to climb.
My 'ah-ha' moment
She says "My chest felt tight.  I was struggling to breathe and out of breath, just from the first set of stairs!".
"That's when I knew I had to do something about my weight. It was time to get serious. I always knew I was over weight but not to the extent I was".
How Belinda lost 18kgs*
By the time that Belinda discovered The Healthy Mummy in August 2017 she says "I was in a really dark place and wanted to give up on my weight loss dreams".
"But seeing all the real mum success stories on the Healthy Mummy Facebook group gave me the encouragement to give it one last shot". That's when I signed up to the Healthy Mummy 28 Day Weight Loss Challenge".
Changing focus leads to weight loss
It is often too easy to get caught up on a particular number on the scales and this can wreak havoc on your mind and commitment to losing weight.
As Belinda points out  "My main goal was always to get back to my pre baby weight of 70Kgs.  However, by focusing instead on being fit, strong and healthy the weight is coming off little by little. I think that's what is helping – wanting to be 'healthy' not 'skinny'".
Fitness goals
From struggling to walk a flight of stairs, Belinda has come a long way.  She says "No matter what, I always make time to exercise. I've found a love for kickboxing and group fitness classes".
"The core work out from the 28 Day Weight Loss Challenge is one exercise I always squeeze into my day. It's so important to have a strong core as it stabilizes the entire body. I love that you can do it anywhere!".
With her strength and fitness improving each day Belinda is excited about reaching her own health and fitness goals.
"My biggest health and fitness goal is to be able to keep up with the group fitness instructor in classes, complete a burpee properly and a push up". We know you can do it Belinda!
Big savings on grocery bill
"Since following The Healthy Mummy I'm saving money on my grocery shopping. The customised meal plan and shopping list feature from the challenge enables to buy exactly what I need so I also cut back on wastage".
"I have found Aldi the cheapest option for the majority of my groceries and whenever the supermarkets have meats on clearance I stock up!".
Belinda's weekly meal prep
Belinda spends just 1-2 hours a week prepping snacks from the 28 Day Challenge meal plan. She says "I'm a strong believer that prepping snacks is so important. That way I know I always have a quick healthy easy option!"
When cooking dinners Belinda chooses to make extra portions so that she can save leftovers for lunch the following day or freeze for another meal.
Her go-to dinner meals include the chicken enchiladas and the chicken and corn risotto. Yum!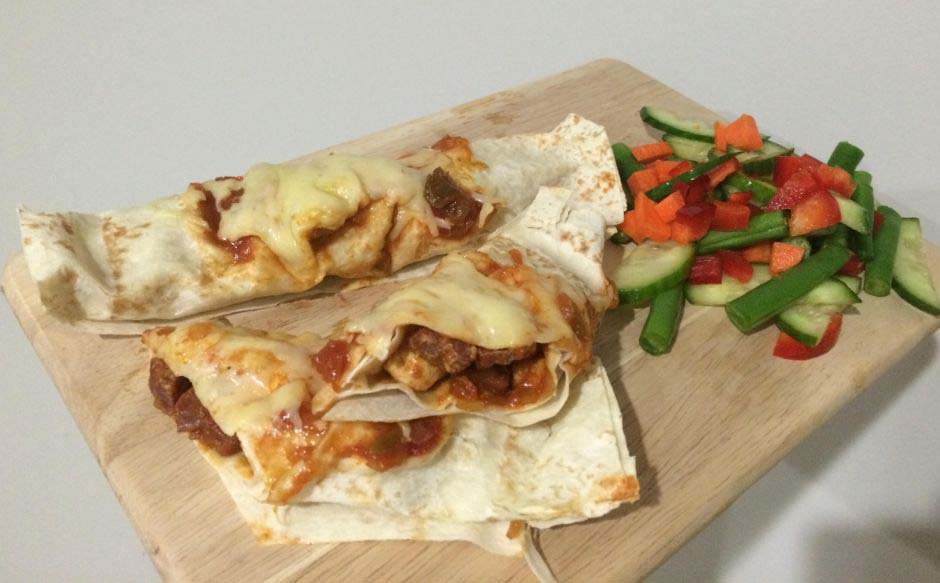 Benefits for the whole family "We are all much healthier because of it"
"The Healthy Mummy has definitely had a positive impact on our family. My partner is losing weight too and my son is eating so many new foods he would never have touched before".
Belinda's valuable weight loss advice
Never give up! If you fall pick yourself up. You will get there! It isn't a race its a lifestyle.
Being consistent and hard work will get you there. Remember, Rome wasn't built in a day!
"The support and encouragement is the number one reason for my constant positivity though out my journey. You will not get the support you receive from this AMAZING community anywhere else. It has also played a huge role in my confidence I now have".
"Looking back, I thought I was happy, but I really wasn't".
"Since joining #TeamHealthyMummy my greatest achievement is definitely finding myself. I haven't just lost weight, I have completely transformed myself inside and out. I'm now truly happy and the person I want to be".
The Healthy Mummy team would like to thanks Belinda for sharing her weight loss journey with us.  We love that Belinda's primary focus is health and fitness, and that her weight loss is a result of this new mindset.
Inspired by Belinda's amazing transformation? Our 28 Day Weight Loss Challenge is an affordable, customisable weight loss program PROVEN to help mums reach their weight loss goals.
Our Challenge entails:
28 days of at home exercise routines (no gym needed) – with video instruction
Customisable and breastfeeding friendly meal plans
Time-efficient exercises for busy mums – under 30 mins
Challenge combines Pilates exercises with interval and circuit training (HIIT)
Suitable for basic to advanced fitness levels
Home to thousands of EASY-TO-MAKE recipes!
To find out more on the 28 Day Weight Loss Challenge click here.
NEXT CHALLENGE STARTS SOON!
*Images and references to kilograms lost are as supplied by the individual in the story. The Healthy Mummy assumes information and photographs supplied to be true in nature and is not responsible for any false misrepresentations or claims relating to their programs or products.