Weight loss wonders: mums overcome HUGE challenges to get healthy and happy!
We all have excuses not to put ourselves and our health first: the kids, work, lack of time – but what about having to learn to walk again? Or battling through PCOS? These mums prove that when you put yourself first (and ditch the excuses!), amazing things can happen – like weight loss beyond your wildest dreams!
Making the decision to change your life is actually a pretty easy one. Putting it into action takes a little more commitment, and really lets you know what you're made of. Here are six mums who made the decision and followed through, despite battling some rather hefty challenges.
Why weight loss matters: 'I'm learning to love myself'
1. Danielle Martyn
Danielle says: "I'm learning to stop hating myself for everything I'm not and learning to love myself for everything that I am and that is a healthier, happier more confident mummy! I started my journey as a New Years resolution for 2016 and in the last 10-11 months I've come so far, I've learnt so much and gained my inner child back.
"Can't wait to see what this New Year will bring."
2. Emma Lancaster
Emma says: "What a year it has been!!! I started my weight loss journey on the 1st of January this year. I had a lot of things slowing me down (PCOS, slow metabolism, injury, illness and Mirena) I pushed on anyway in order to become a more healthy version of myself.
"I started out using The Healthy Mummy free recipes and in February I got the chance to try out the challenge for free. I instantly fell in love with the 28 Day Challenge and signed up to the six month subscription after only trying it for a week. From that point on my life changed for the better. I started losing weight slowly but surely. I was also noticing that my PCOS symptoms were lessening!!
"I have now been using the challenges 11 months now, I have gone through surgery, learnt to walk again and climbed the tallest building in Melbourne. I am the fittest and healthiest I have been in my adult life.
"17kgs* down and 28kgs to go. I know I will be able to achieve this with the support of this amazing group, the push I get from my healthy mummy fitness trainer and the amazing 28 day challenge."
3. Chloe Cox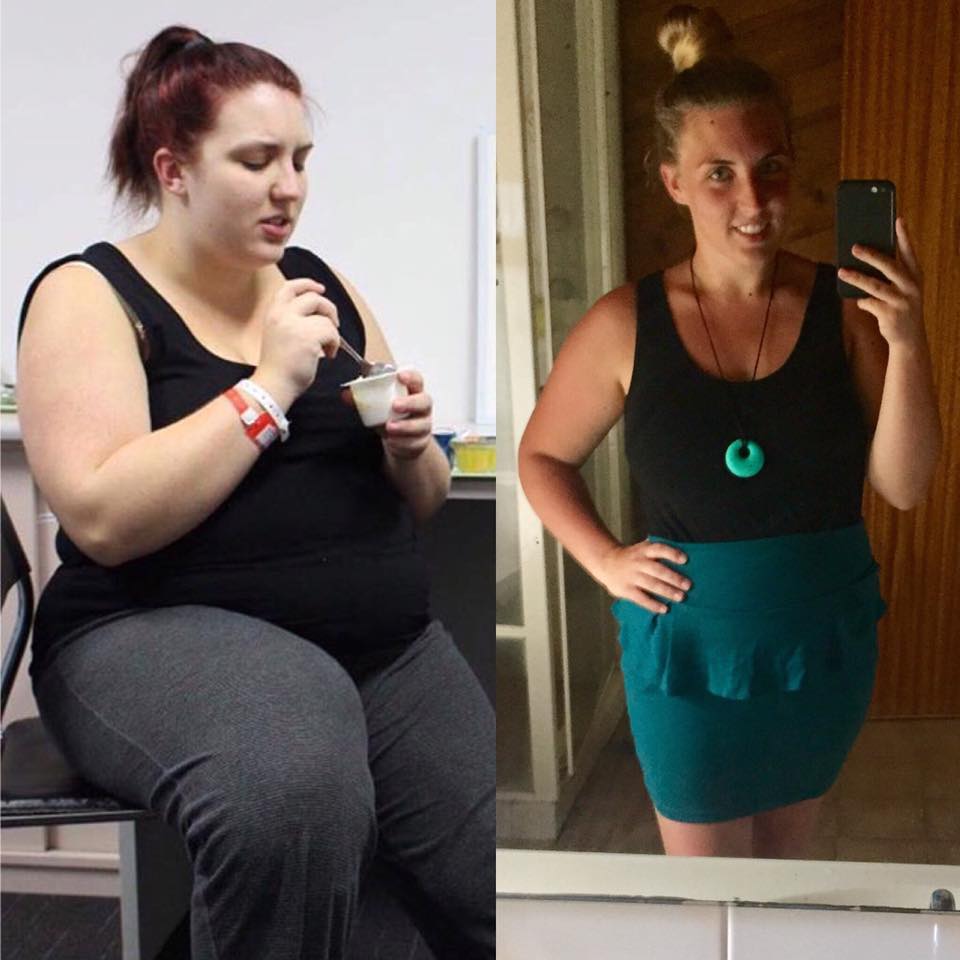 Chloe says: "What I have gained since starting The Healthy Mummy is more than I could have ever imagined. As the holiday season fast approaches and we are packing for our annual camping trip, I no longer have the anxiety about what I will wear. I'm no longer checking if I will have access to a washing machine because I only have two outfits.
"Last year I hid away at our campsite while the beach was just a stones throw away, this year I will be going to the beach daily and I will wear my bikini (I've bought about 10 now)."
4. Jessica Leila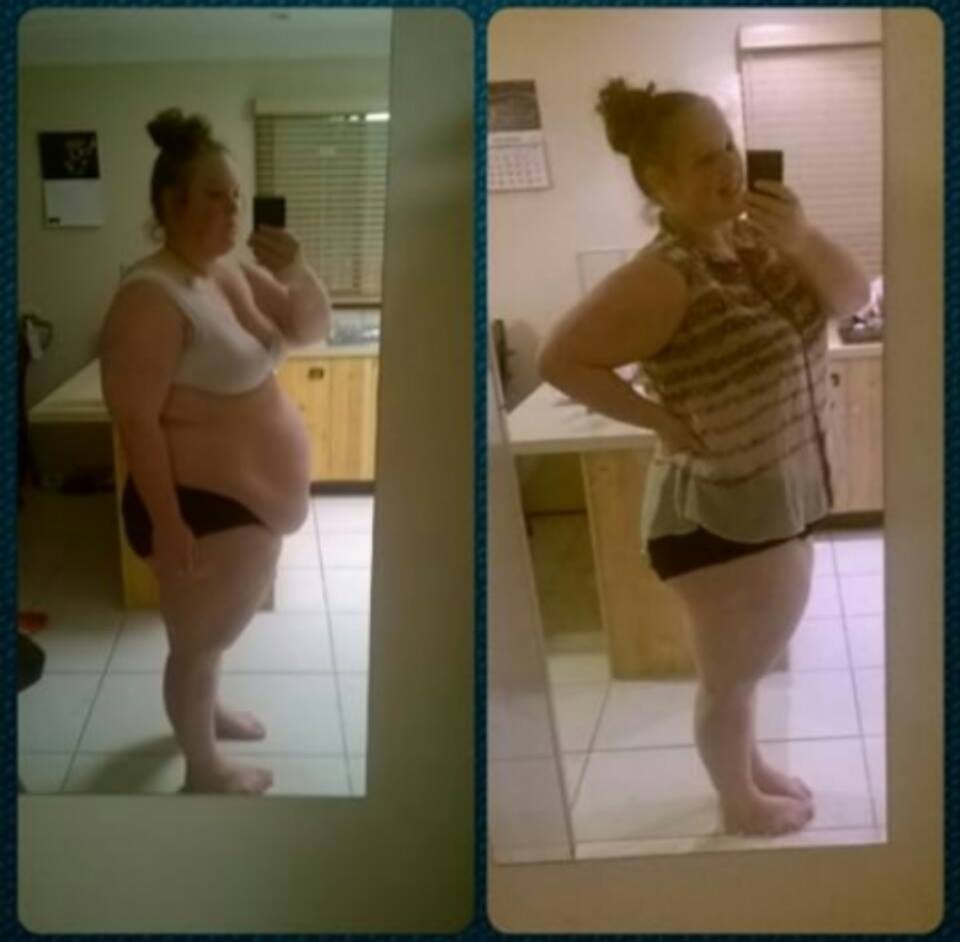 Jessica says: "What a difference four months can make!! The mum on the left used to walk through life looking at the ground. The mum on the right learnt to run with her head held high.
"The Healthy Mummy gave me my life back, it has taught me to love my body and enjoy my journey to health. I Still have a long road ahead of me to reach my major goals but with The Healthy Mummy smoothies and 28 Day Challenges I know that I will reach my destination with the knowledge needed to maintain a healthy happy Jess!!"
5. Cicily Goodwin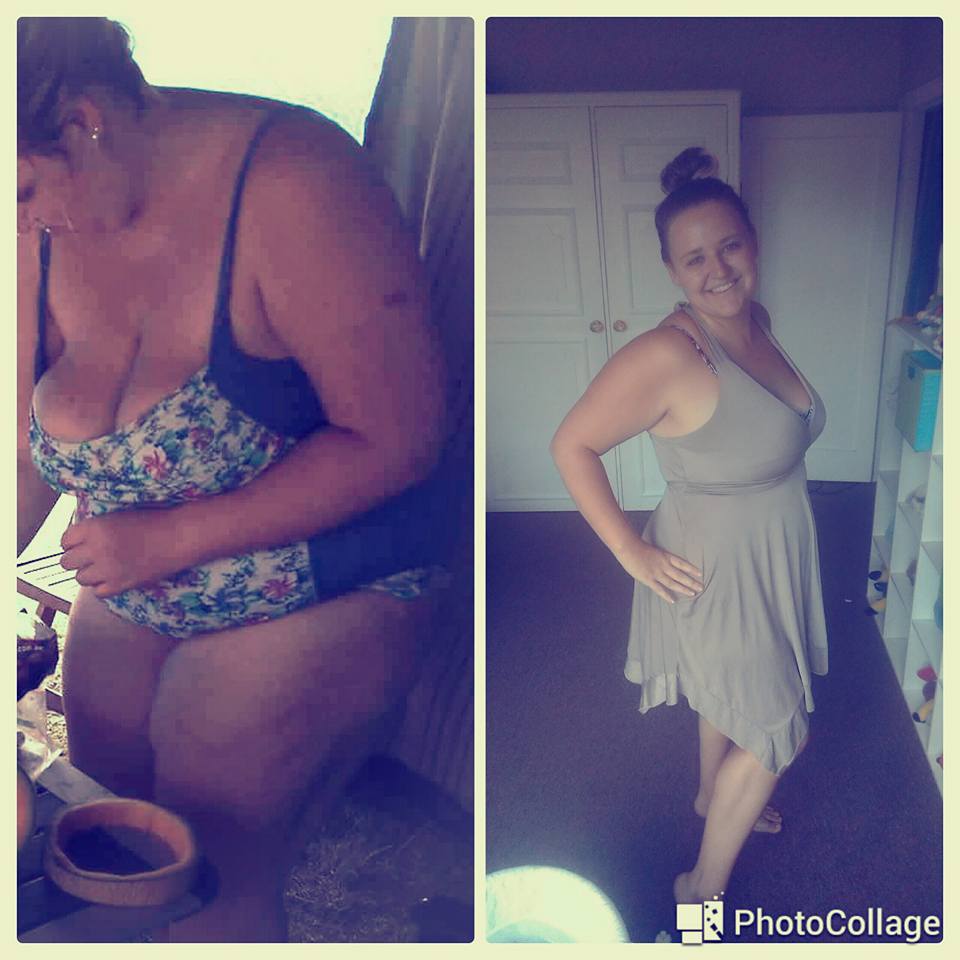 Cicily says: "I loveeee being the one to post a FBF, not just browsing this page wishing it was me anymore, IT IS ME. 22kgs* and three dress sizes thanks to The Healthy Mummy.
"Two Healthy Mummy Smoothies a day and The 28 Day Weight Loss Challenge for other meals and snacks. Best combination ever. You're set up for success. Follow it and you can't go wrong.
"Do you know if you buy one coffee a week for six months you can pretty much pay for your six month Challenge subscription with that if you take advantage of the amazing specials?! Imagine how much you save when you give up all the other crap too! Just do it now! You'll wish you'd started earlier if you don't."
"I haven't worn this dress in four years! Yesssss!"
6. Nikita Baxter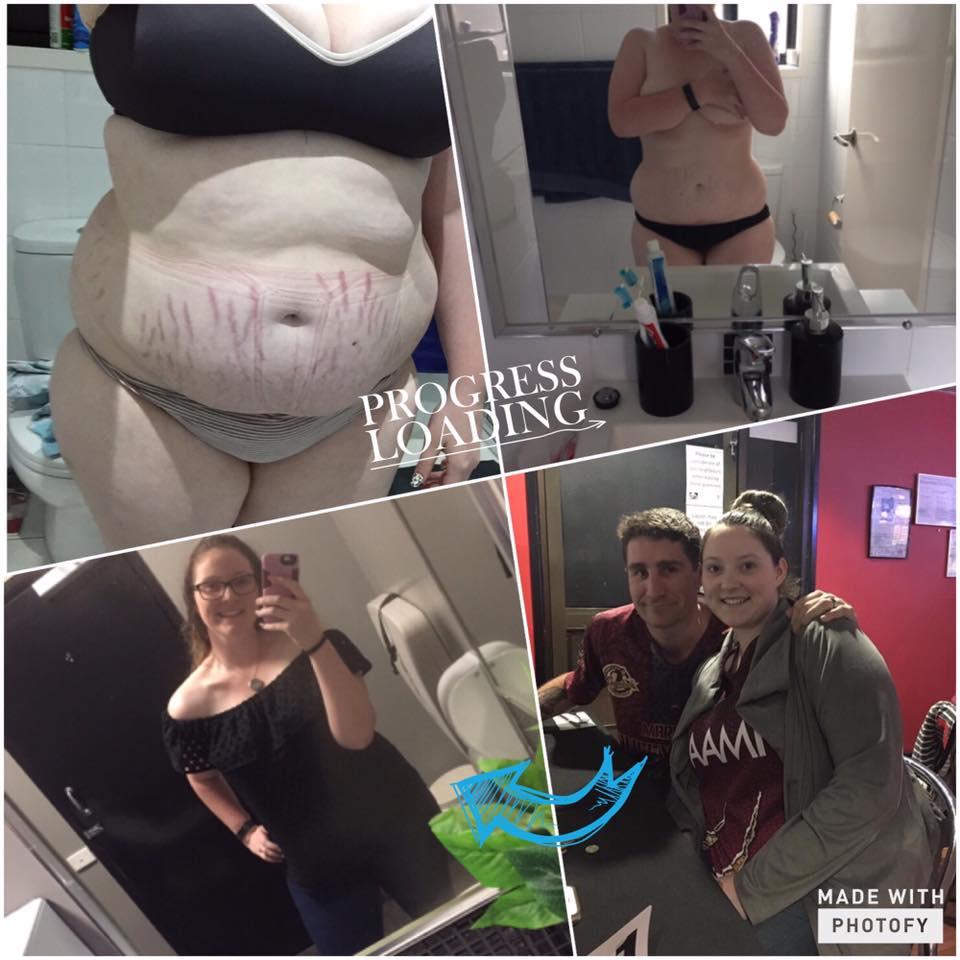 Nikita says: "I know I've already posted a flashback Friday but I'm way too excited and have to share! Had a weigh in this morning and I finally cracked the 80s! 15kg* down and 50cm gone forever! My smile couldn't be any bigger right now."
Well done to all these AMAZING ladies, you are a true inspiration!!