Made with almond meal, these wheat-free muffins are an excellent option for people who want to avoid wheat in their diet.
Made with fresh berries, they will not only taste delicious, but you'll also have the benefits that come with consuming berries, which include antioxidants, fibre and vitamin C.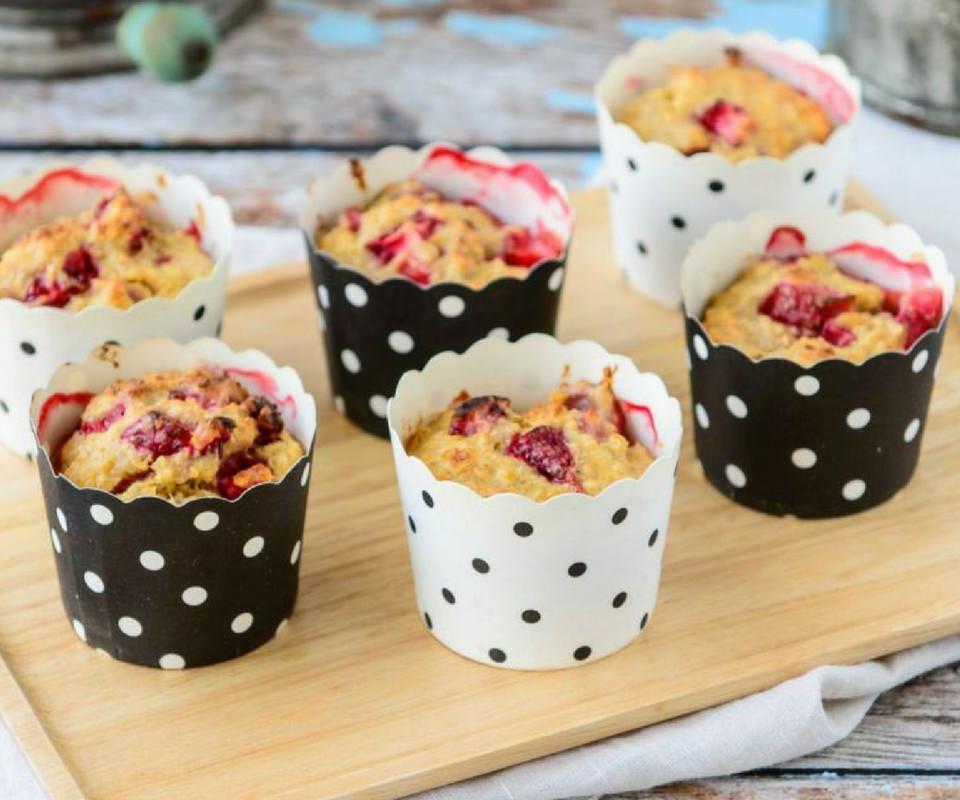 Wheat Free Muffins Recipe
Ingredients:
325g almond meal
1/2 teaspoon baking soda
4 eggs
50 ml coconut oil
A few drops of vanilla essence
1 teaspoon cinnamon
2 tablespoons honey
100 g raspberries
200 g blueberries
Optional Extras:
Substitute the honey for maple syrup
Add some shredded coconut to the batter
Add some chopped walnuts to the mix
Method:
Preheat your oven to 185°C.
In a mixing bowl, mix together the almond meal and baking soda.
Add the eggs, coconut oil, vanilla essence, cinnamon and honey, and stir with a wooden spoon until well combined.
Add and gently mix through the raspberries and blueberries (retain a few blueberries and raspberries for presentation)
Scoop into muffin tins lined with paper cases.
Bake for 30 minutes until the muffins turn a golden brown colour. The muffins should be cooked through and spring back lightly when touched.
Allow to cool and top with a few raspberries and blueberries for presentation.
Serves: 12. Calories per serve: 224
GET YOUR 10% DISCOUNT
If you are ready to lose weight then the Lose Baby Weight plans offer a healthy and safe exercise and diet routine.
PLUS our BEST SELLING 28 Day Diet & Exercise Plan is available as a 200pg Printed Book and you can get your copy here