Sara's Stunning Transformation – See What Six 28 Day Challenges Can Do 
Fitting into a size 10 was something Sara Yeo never thought possible. But last Saturday she did it (and after only six months). So, how did she manage to drop the kilos and her dress size so quickly?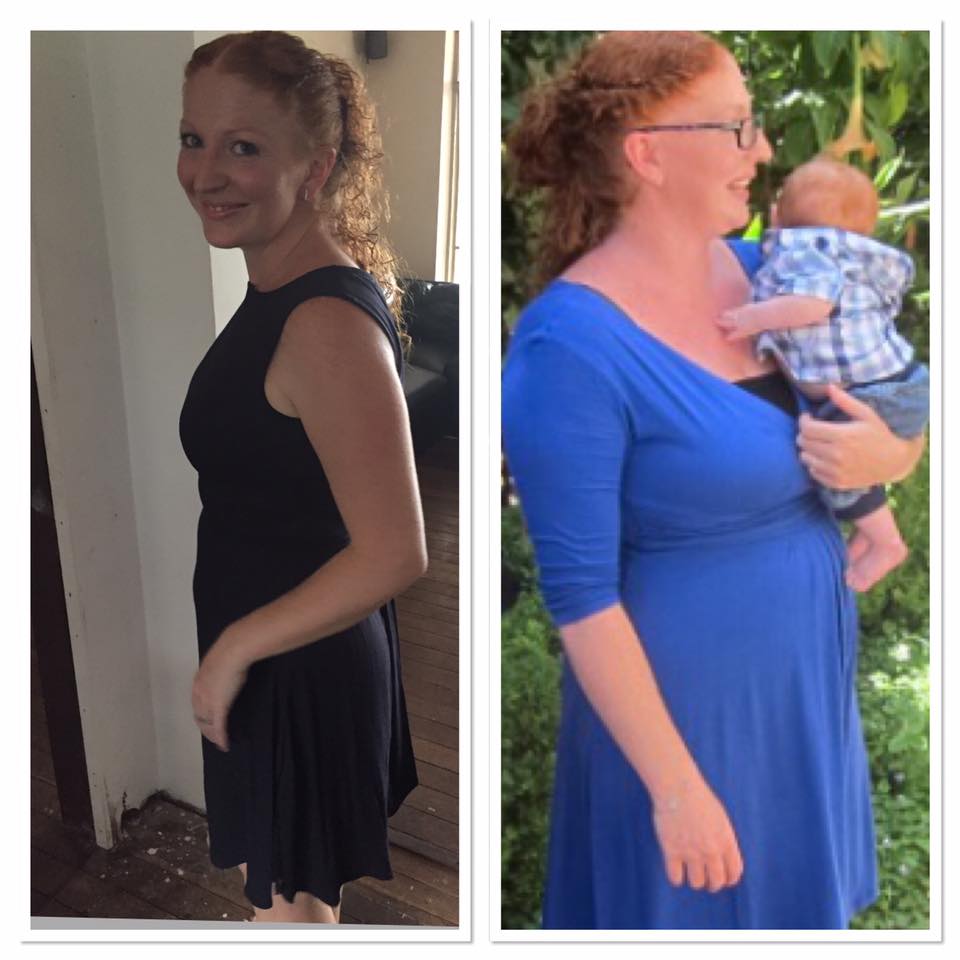 Sara Rocks Her Goal Dress…In Just Six Months!
Six months ago Sara decided it was time for a change. She signed up for the Healthy Mummy 28 Day Challenges and bought her first tub of smoothies. And the results speak for themselves.
Sara says, "I'm now 6 months into my Healthy Mummy journey.  I saw the navy dress on the left when I was out Christmas shopping and loved it but there was only one size left, a 10. So I bought it thinking I could have it as a goal dress. I was so excited to go out on Saturday night wearing it."
For Sara, the weight loss journey isn't over. Although she looks fantastic, she is ready to push herself even more. "I'm still a way off my goal yet but I am definitely starting to feel more comfortable in the skin I'm in."
A Smoothie A Day… Keeps The Weight Away
Sara's system for losing the weight is actually quite simple. Sara tells us, "I have my Healthy Mummy smoothie for breakfast every day and am on my sixth 28 Day Challenge."
Combining the 28 Day Challenges, which includes more than 2,500 recipes and 350 exercises that you can easily fit into your busy routine, with a smoothie a day helped Sara stay within her calorie intake and achieve the weight loss she wanted (find out what your calorie intake should be each day with our handy BMR calculator).
For Sara (and for the countless other mums who have lost weight with the Healthy Mummy), the road to a healthier lifestyle isn't just about losing the baby weight. It's about finding yourself again.
"This program has helped me achieve more than just weight loss, I have gained confidence and self worth!"
Follow Sara by joining the 28 Day Weight Loss Challenges here. Sara has shown that it is possible to lose the weight and see results quickly. So what are you waiting for?