What you need to know about the 2018 flu shot
Sniffle season is among us. Ek! 
Let's be real, catching the flu sucks. There is nothing worse than being hit with a temperature, snotty nose and a horrid cough while STILL having to deal with school drop off, homework help and dinner making.
Actually, now that we think about it, there is ONE thing worse – when you are hit with a temperature, snotty nose and a horrid cough AT THE SAME TIME as your hubby and kids. #ThoseWinterFeels
In 2017, 250,000 flu cases were reported. Not to mention, there were 29,000 hospitalisations. While this year's flu season isn't predicted to be as horrid as last years – health authorities are trying their best to encourage Australians to get vaccinated.
Here's what you need to know about the flu shot.
The flu vaccine is your best shot at stopping the flu. It's free and available now for pregnant women, people aged 65 years and over, people with certain medical conditions and some Aboriginal and Torres Strait Islander people. https://t.co/CAviNTvcq2 pic.twitter.com/Vl925FunpO

— Australian Government Department of Health (@healthgovau) May 16, 2018
What you need to know about flu shots
Basic flu shot stats and facts
The flu vaccine changes every year. This is because the flu virus is constantly mutating.
While the vaccine isn't 100 per cent effective, it should reduce severity of symptoms and how long one fights the flu. In healthy adults, the vaccine should be 60 to 70 per cent effective.
The shot takes two weeks to develop. After that, it lasts 6 – 12 months.
April – May is the best time to get a flu shot.
There are enhanced vaccinations that better protect elderly Australians (65 years and older).
Health authorities believe an annual shot is the best and most effective way to prevent the flu.
Australians over 65, pregnant women, Indigenous Australians and people with certain medical conditions can get a vaccine for free.
Last years flu shot wasn't very successful (only 30 per cent effective). However those who caught the flu and had the shot didn't have as intense symptoms. It is believed the H3N2 virus caused many problems in 2017. However in 2018 this strain is covered by vaccine.
It isn't unusual to experience mild flu like symptoms after the vaccine.
Redness and soreness can occur at the site of injection.
If you are ill with a fever, you should postpone your needle.
According to Immunisation Coalition of all vaccine preventable diseases, influenza is the leading cause of hospitalisation among Australian children under five years of age.
Immunisation Coalition also suggest nearly 1,500* Australian children are admitted to hospital for laboratory confirmed influenza each year.
Your baby can get a flu shot by the age of 6 months.
While health authorities encourage parents to get children the flu shot,  children with heart conditions, asthma, diabetes, kidney problems and impaired immunity benefit the most from the vaccine.
For more info and stats check out Choice Australia's Q&A's and additional information on Immunise Australia.
Types of flu shots
The Therapeutic Goods Administration (TGA) has approved 7 different types of vaccines for 2018.
For children and adults up to 65, quadrivalent vaccines contain four influenza virus strains:
A (H1N1): an A/Michigan/45/2015 (H1N1)pdm09-like virus
A (H3N2): an A/Singapore/INFIMH-16-0019/2016 (H3N2)-like virus
B: a B/Phuket/3073/2013-like virus
B: a B/Brisbane/60/2008-like virus.
For people over 65, there are two trivalent vaccines. These vaccines have then been enhanced to provide additional protection. These include:
A (H1N1): an A/Michigan/45/2015 (H1N1)pdm09-like virus
A (H3N2): an A/Singapore/INFIMH-16-0019/2016 (H3N2)-like virus
B: a B/Phuket/3073/2013-like virus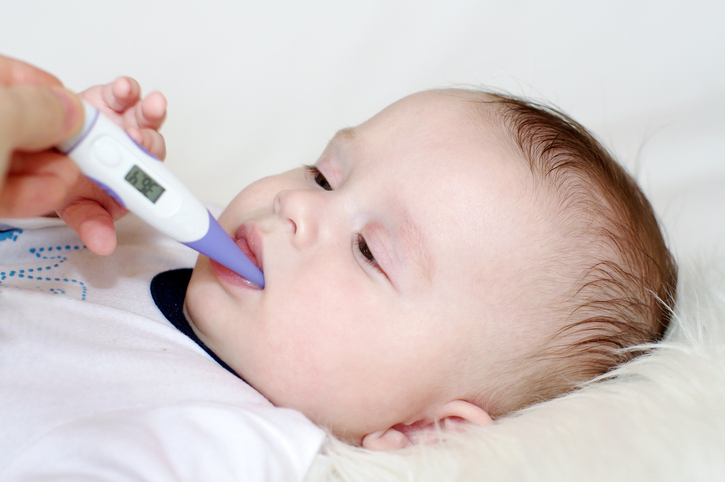 Symptoms of the flu
People who are infected by the flu often experience all or some of the following:
Fever* or feeling feverish/chills
Cough
Sore throat
Runny or stuffy nose
Muscle or body aches
Headaches
Fatigue (tiredness)
Some people may have vomiting and diarrhea, though this is more common in children than adults.
However it is important to note that not everyone with the flu will develop a fever.
While the flu and common cold are both considered respiratory illnesses, they are caused by different viruses.
At times it can tricky to decipher between the two (as symptoms can be similar) however, the flu is generally more intense than the flu. Also, colds do not usually go on to result in more serious health problems.
However, the flu has been linked to pneumonia, bacterial infections, or hospitalisations – as outlined by the Centre for Disease and Prevention Control.
Prevent the flu
Australian health authorities say the best way to protect yourself against the flu is the vaccination.
However you can prevent the likes of contracting/spreading the flu by:
Hand washing
Avoid touching mouth or nose
Avoid crowds
Keep sick children away from school
Wipe down surfaces with disinfectant
Pregnant? Babies of mothers who receive an influenza vaccine during pregnancy have been shown to be 50-90% less likely to have confirmed influenza infection in the first six months of life. Book your flu shot today. https://t.co/dgGpcPSGm3pic.twitter.com/20CqmYKUQl

— Australian Government Department of Health (@healthgovau) May 15, 2018
Here are 5 MAJORLY IMPORTANT things to know about flu and pregnancy.
If you are concerned you or your children are showing flu-like symptoms, we advise you to see you GP as soon as possible.
For more tips on keeping your family well this winter, click here.
For more Healthy Mummy articles on health CLICK HERE.
Did you know The Healthy Mummy has a Winter Essentials Recipe eBook?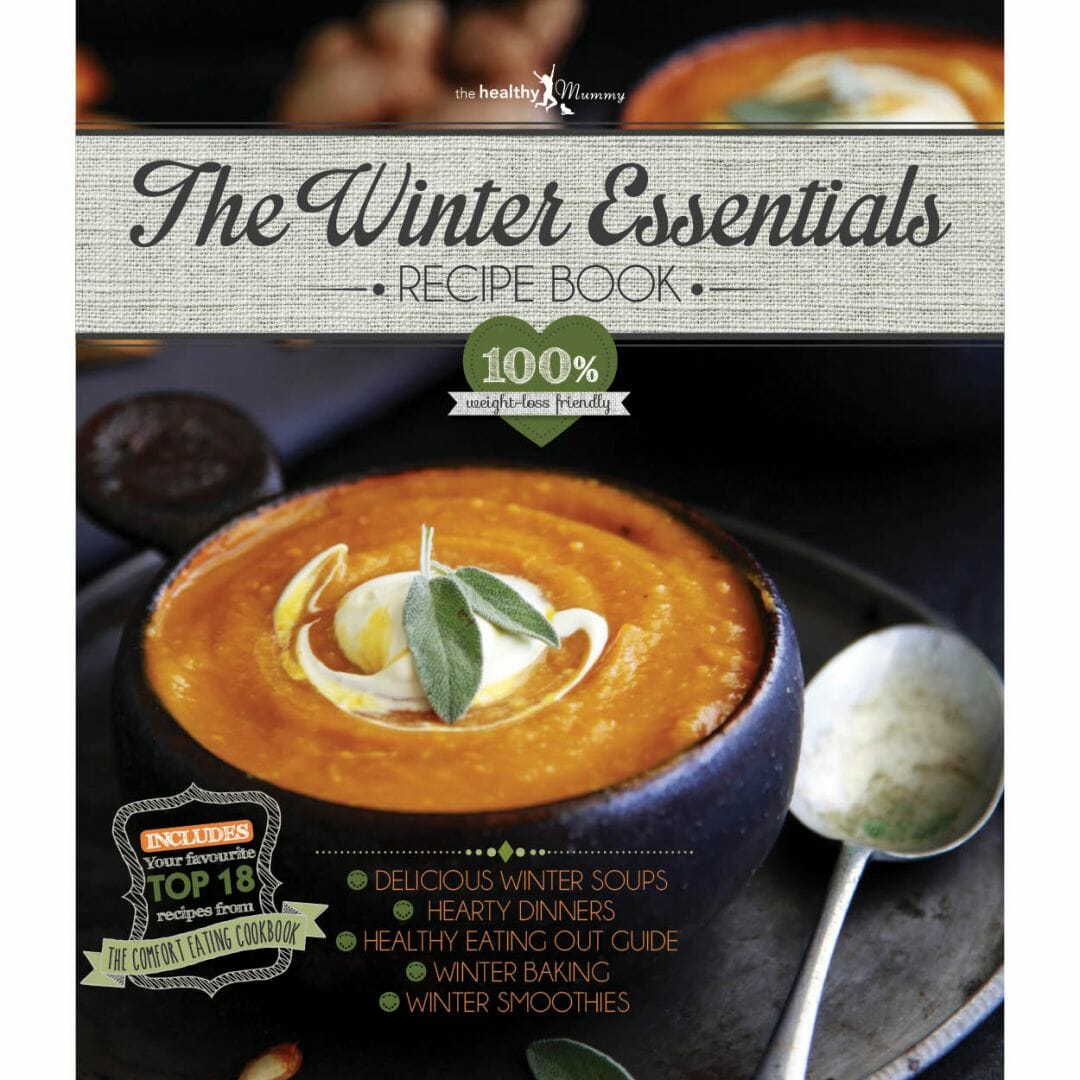 Did you know that the average weight gain over the cooler months is around the 4kg mark -which is a little bit depressing to say the least if you are trying to lose weight.
Get to know the basics of healthy eating and nutrition this winter, so you can continue your weight loss through the cold winter months with The Healthy Mummy's Winter Essentials Recipe eBook.
You can find out MORE about our eBook AND our eBook subscriptions here.