What You MUST Know When Sending Kids To School With A Digital Device
If you've sent your child off to school with an internet enabled and expensive digital device, you might have many concerns, particularly about online safety. We asked digital parenting expert Martine Oglethorpe to talk about what we can do to make the transition from chalk to screen a stress-free one.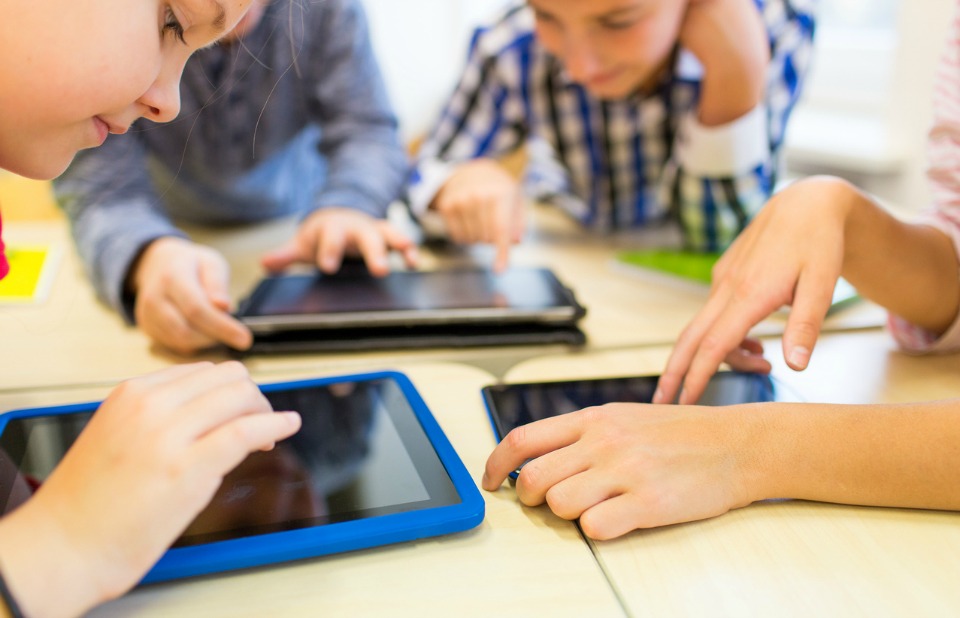 Our children are growing up in the digital era where BYOD (bring your own device) is becoming a common thing. For many parents who aren't tech-savvy, it can be a daunting time.
There are fears about cyber bullying, predators, sexting, obsessive use and potential time wasting. In regards to practical matters, there's the chance devices could get lost, stolen or misplaced.
Don't Pine For Days Of Chalk
Martine Oglethorpe is a mum of five who gives presentations at schools across Australia about digital parent, social media and cyber safety.
She also has a blog called the Modern Parent that is devoted to helping parents face the challenges of the modern world and offers them a realistic approach to parenting.
It's her belief that digital devices are going to continue to play a huge role in our children's education, and indeed their lives.
"So rather than pine for the days of blackboard and chalk, we need to focus on how we can safely, positively and smartly make this transition," she says.
"By asking ourselves the following questions, we have a far greater chance of achieving this and allowing our kids to reap the many benefits to their learning that the technology offers."
Insurance And Protecting The device
Martine says parents should know if the device is insured and what damage it's covered for, is there an excess?
It's important to find out if the devices leased from school are covered by insurance. If it isn't then maybe it's wise to insure it in your home and contents.
Also find out if it's insured when it's not in the home and research any other damage clauses.
Next it's wise to consider if there is a safe place in the schoolbag to transport the device, such as a section away from leaking water bottles.
Ask if the school has a safe place to store the devices during the day, says Martine.
"Also figure out what is the best possible cover and screen protection to handle school bags thrown in and out of cars, on to bedroom floors or concrete bus stops," she says.
"Spending money now on a decent cover will no doubt save you insurance premiums in the future."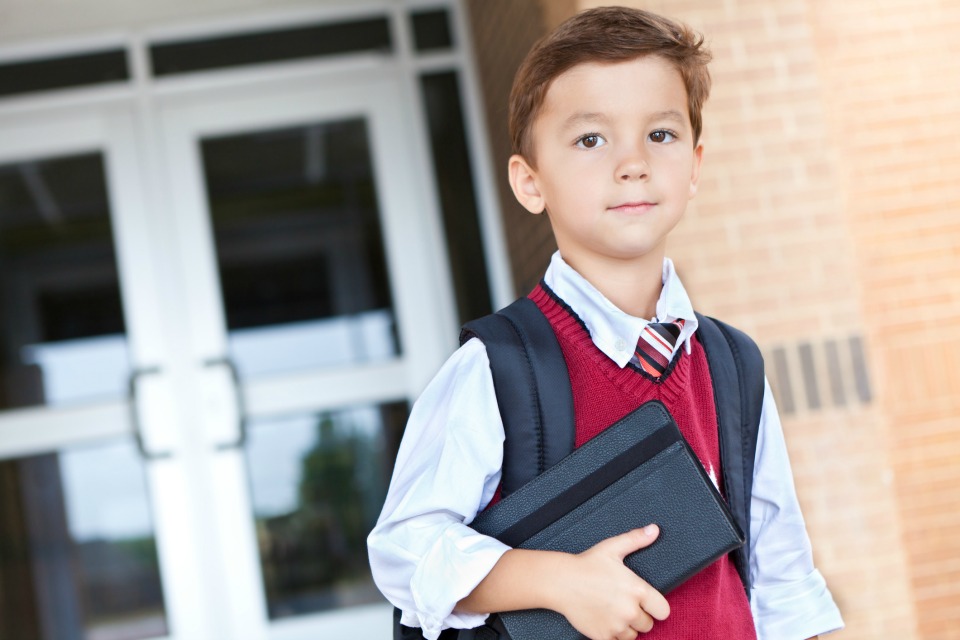 Access To Apps And Content
This is a big worry for many parents, because while school lease devices  are usually strictly controlled by the school, the one you supply might not.
"Most students will have their own iTunes accounts to download apps themselves. As parents we need to decide if we're the only ones who can access iTunes or app stores to monitor which apps are being downloaded," she says.
Martine says while the school may have some controls on the Wi-Fi, this doesn't count once the device is on different Wi-Fi or on data.
"Do we therefore need to look at further protections such as Family Zone or other software to ensure we protect against the dangerous and inappropriate content," she says.
Next it's suggested parents ensure the settings on Google search, YouTube, Safari etc are filtered to avoid the worst content.
However, in doing so, Martine says be aware that these settings are never guaranteed so further protection is a better option.
Privacy And Location Settings
Another important question to ask is whether your child understand the things they can and cannot share online. For example their full name, date of birth, address and phone number.
When not in use, do they know to have the location settings turned off?
"Do your children know the importance of asking permission before posting photos or videos of friends online?" she says.
"Are they seeing this practise role modelled by their parents? Getting in to the habit of asking your child's permission before posting a photo helps remind them of the need to respect others wishes."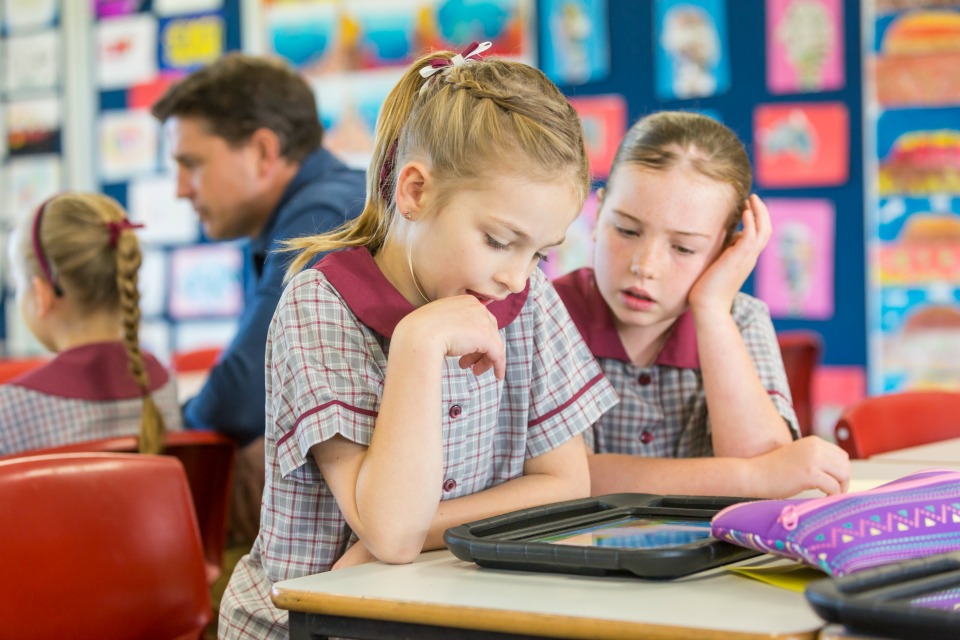 Rules and Understanding
Martine says that starting with rules and boundaries around usage from the beginning is a lot easier than trying to implement later when you realise you have a problem.
"Are there no-brainer rules for the family that just become part of what happens daily. For example no devices ever come to the dinner table, no devices used an hour before bed, no recharging of devices in the bedroom," she says.
"Whatever you think will be an important rule for your family, starting at the beginning is a great way to ensure it becomes the norm."
Your Child's Understanding
Finally it's crucial parents consider their understanding of how their child's device works.
Questions to ask ourselves include:
Am I aware of the pitfalls of owning an internet enabled device and am I also aware of the challenges faced by our children?
Am I attending any information nights on cyber safety or digital learning offered by the school or local councils?
Martine says there will be challenges and setbacks as your child participates with the technology and devices and they will no doubt makes some mistakes along the way.
"You will however also be amazed and inspired by all the wonderful things your child will achieve with the technology," she says.
"Keep an open mind, keep up to date and remember to play close attention to monitoring your child and not just their devices, and hopefully the experience will remain a positive one for you and your family."
You can find Martine's blog here. Meanwhile, here is a great read about cyber safety and whether we are sharing too much of our kids online.
One Less School Related Stress
The one thing you don't need to worry about is what to pack in your kid's lunchbox – thanks to The Healthy Mummy's Healthy Kids Lunch Boxes eBook!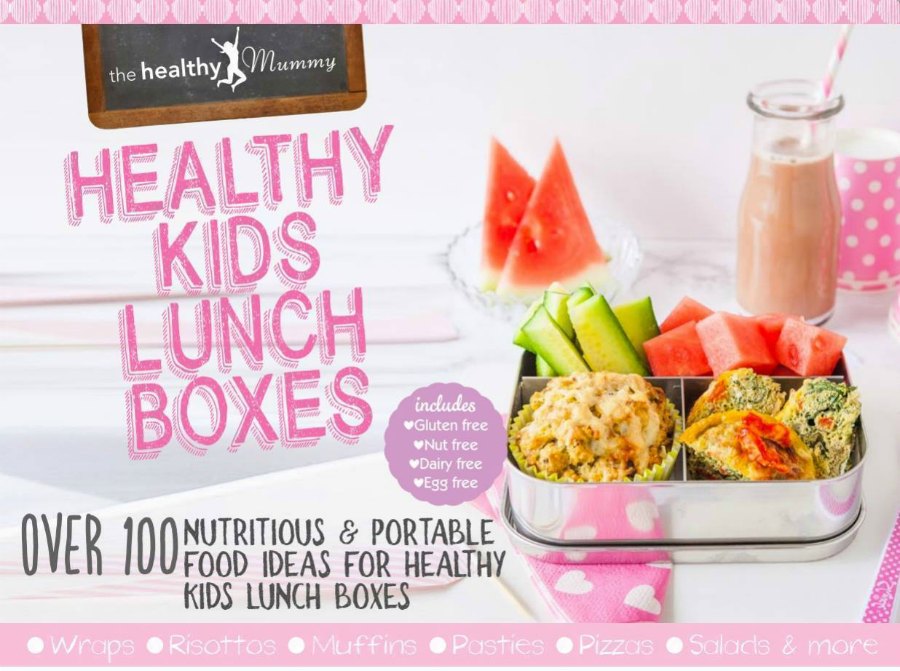 This eBook contains 100 great recipes and ideas to help fill those boxes full of goodness that your kids will LOVE!
The recipes are quick and easy to make, while still ensuring you are offering nourishing options that your kids will enjoy, and they often use leftovers to also save you time and money.
For more information OR to purchase this eBook, click here.