If you've been following some of our Meal Prep Queen's posts lately, you might be thinking of getting into the meal prep game.
After all, if you could prepare and freeze meals for the week all at once, it would free up so much time (and reduce washing up x1000). It's what we recommend to members of the 28 Day Weight Loss Challenge to make weight loss even easier.
But if you are just getting started, you may be wondering which containers to buy for your meals.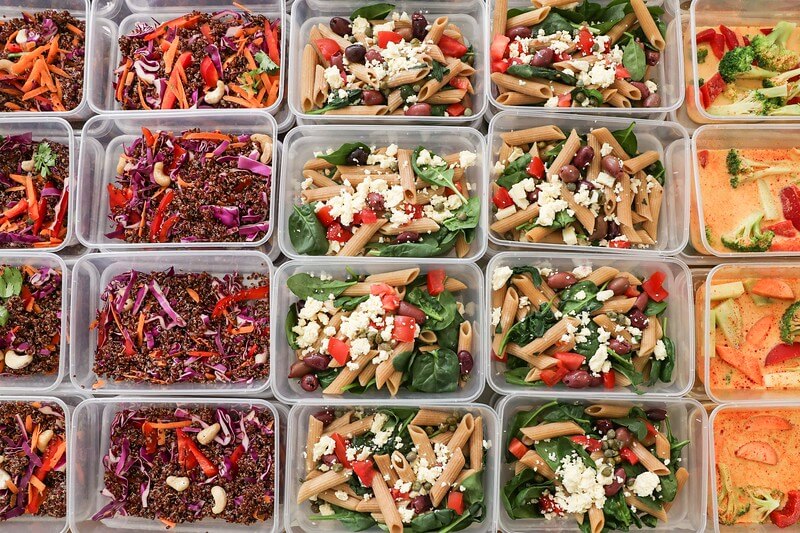 We asked the Healthy Mummy Food Lovers for their advice, and let's just say there seem to be two main camps.
The cheap and cheerful 'use em til they break' fans love the budget take-away food style containers; while others are happy to invest the cash in longer lasting good quality plastic or glass containers.
It's up to you and your budget to decide of course, but today we have an overview of some of the options so that you can see which option might suit you best.
Do what works for you to make your weight loss on the 28 Day Weight Loss Challenge even easier.
Take away food containers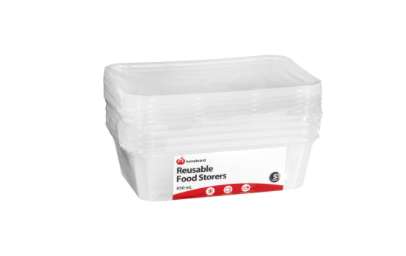 Eva Varga says 'I just get the cheapest take away containers I can find and reuse them as much as I can.'  Leonie Barber agrees, saying 'I just reuse them until they break.'
You can buy these in bulk at most supermarkets, dollar shops, or at Costco for around 50c each. Some mums suggested that there is a slightly more upmarket kind available from the Reject Shop and Kmart.
TIP: if you find they give your food freezer burn, ensure it is cooled completely before freezing it. Some mums even store the food overnight in the fridge and then freeze in the morning.
Zip lock bags
Alli Burrows does away with containers altogether, choosing to use zip lock bags instead. Cassie McKay agrees, saying 'they save so much room and can be washed and reused.'
TIP: if you have a small freezer, bags save space and you can fit more meals in.
Decor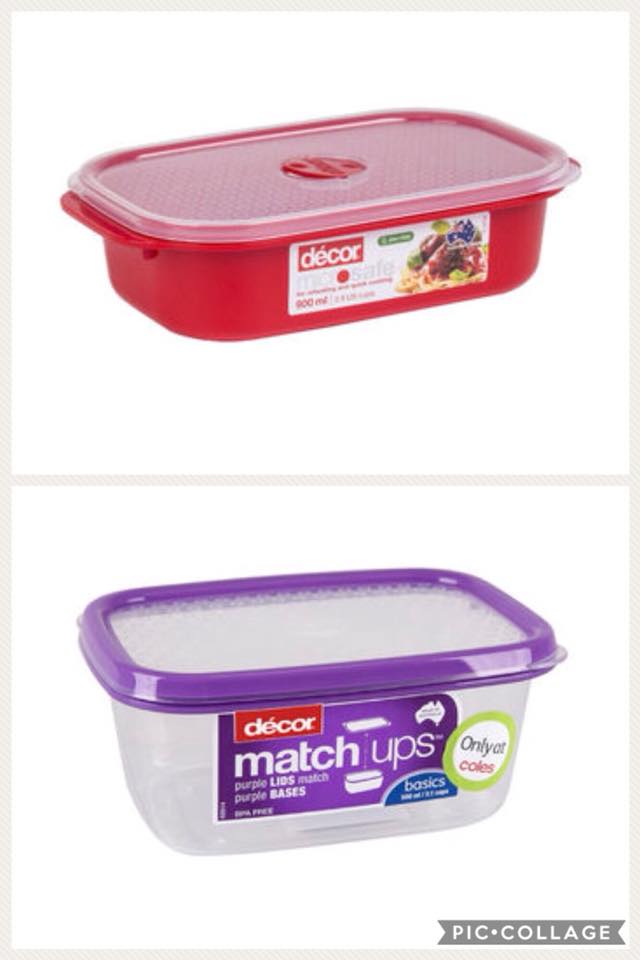 Cassy Browne 'stocked up on these Decor 900ml and 500ml containers when they were on sale and use them for my food prep, saves me having to constantly replace the cheap containers I use to buy. You can reheat these in the microwave too.'
Nicci Laird agrees, but she likes the Décor glass containers. 'I bought Decor glass ones with plastic lid. Seals well and usually half price at spotlight or the supermarket.'
TIP: some mums advised us that the Décor plastic lids often shatter after being frozen and opened. Rachael Carey says 'they are great short term but I've shattered countless lids.'
Tupperware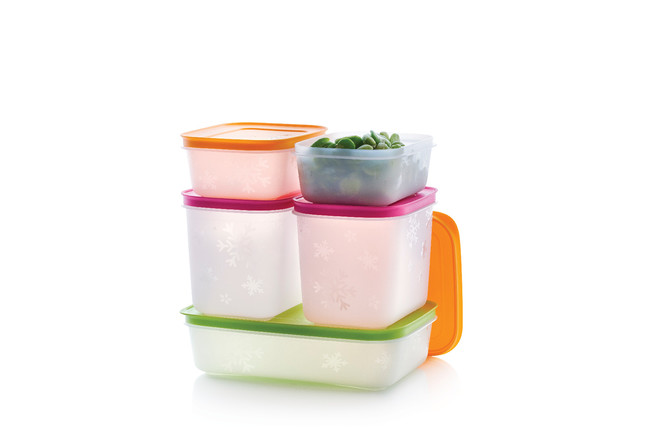 Rachael Carey is happy to invest in Tupperware containers as 'Tupperware are the only ones I've used that have lasted more than 6-12mths.'
Jaime Warren is a fan too, 'I use the Tupperware ones, freezer, microwave and dishwasher safe and they come in a set. They last years and have a replacement guartantee.'
TIP: Danielle Dallinger said to check the classifieds and Gumtree as 'people sell the old style to upgrade to the new style. I have bought all mine second hand as I'm not fussed if they are the old ones.'
Kmart
Janice Thomas says she loves these Kmart containers. 'They are $4 for 3 containers for the bigger ones and $4 for 4 containers in the smaller size. They also have higher ones for $4 for 2 containers. And yes, they are air tight.'
TIP: Sally Rose says 'you can get these exact same ones in the 660ml at the Reject Shop for 5 for $5.'
Ikea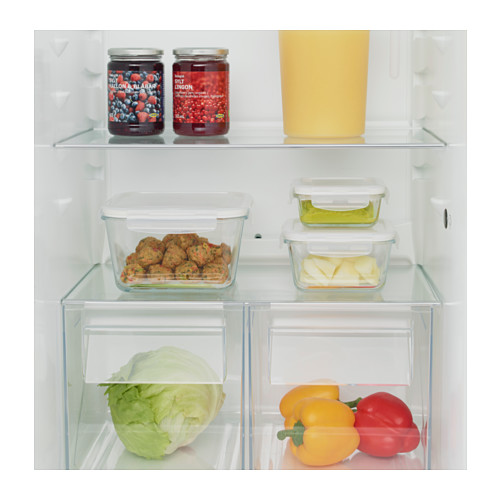 If you are heading to Ikea, why not try some of these. Carol Webb swears by these, and get the 'glass ones with plastic lids.'
TIP: They come in different sizes which you can use for single serves or a family portion.
Ebay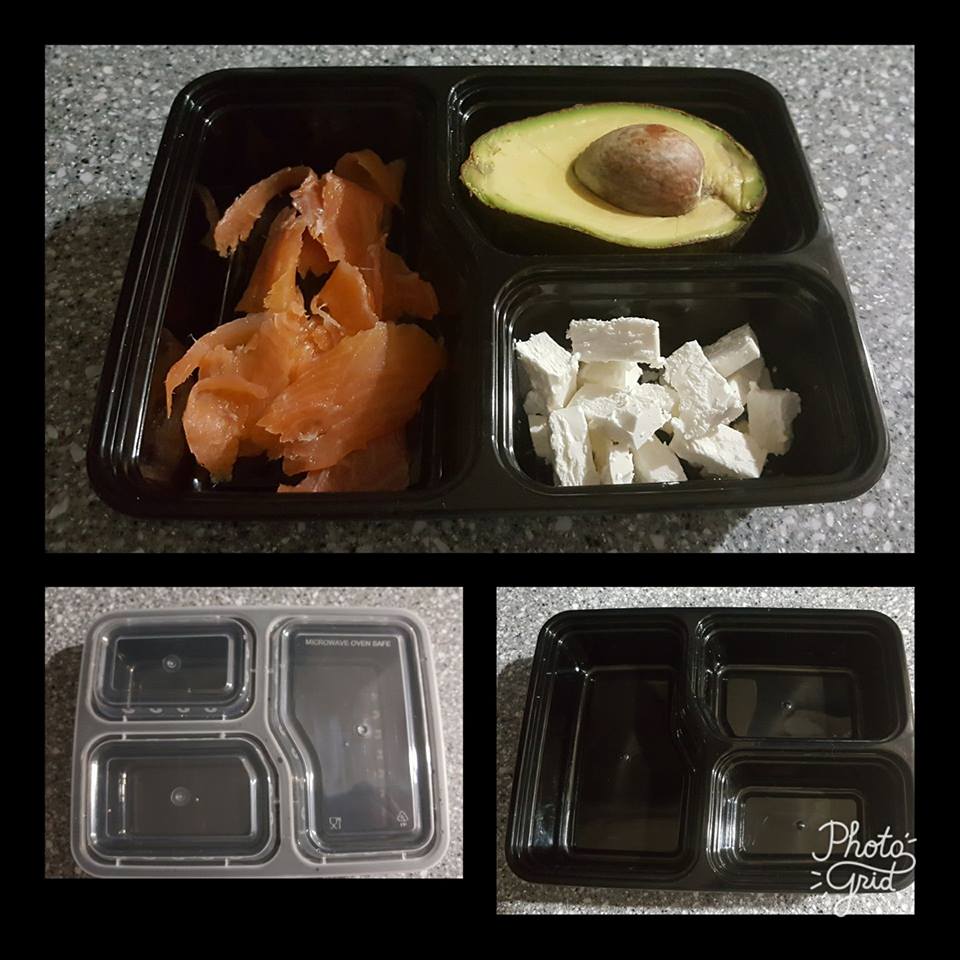 Mariana Cocchieralla loves these containers from Ebay.'My week got better when these arrived! No more taking 3-4 containers to work, yay! They are food grade, BPA free, dishwasher and microwave safe. They are not flimsy but not super hard plastic. I find them really good.'
TIP: Mariana said that 10 containers were $17.69 with free postage.
Sistema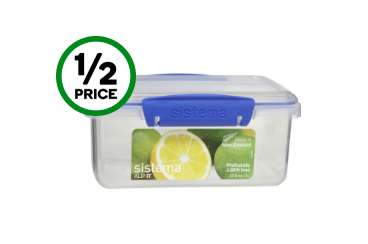 Jeanine White is a devotee of the Sistema range.
'Always and only Sistema. They stack amazingly, hold up in fridge, freezer, dishwasher and microwave.'
TIP: keep an eye out for the regular half price sales at the supermarket.
Join the 28 Day Weight Loss Challenge!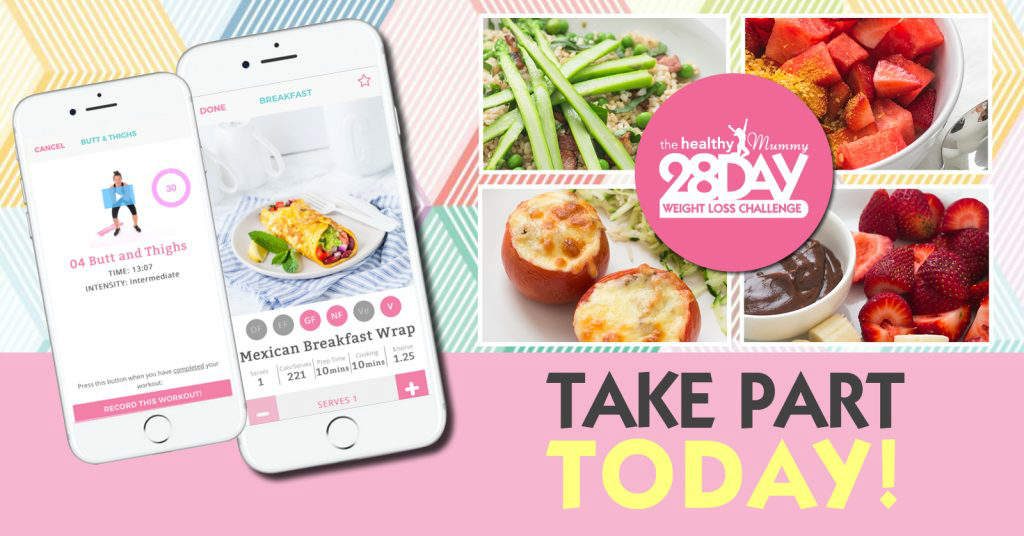 Our 28 Day Weight Loss Challenge is designed by mums FOR MUMS – to help them reach their goal weight and tackle their health and fitness.
The Challenge is home to customisable meal plans, 24/7 social support and realistic exercises mums can do AT HOME.
Our Challenge entails:
28 days of at home exercise routines (no gym needed) – with video instruction
Customisable and breastfeeding friendly meal plans
Time-efficient exercises for busy mums – under 30 mins
Challenge combines Pilates exercises with interval and circuit training (HIIT)
Suitable for basic to advanced fitness levels.
Home to thousands of EASY-TO-MAKE recipes.
To find out more on the 28 Day Weight Loss Challenge click here.