According to data from Australian Institute of Family 2012, the average number of children Australian's have is 1.93.
There are many mums, however that choose to have more than two kids and many that favour much larger families. So we decided to find out why and posed the question to our Healthy Mummy Community 
'Mums Who Can't Stop Having Kids, Tell Us Why?'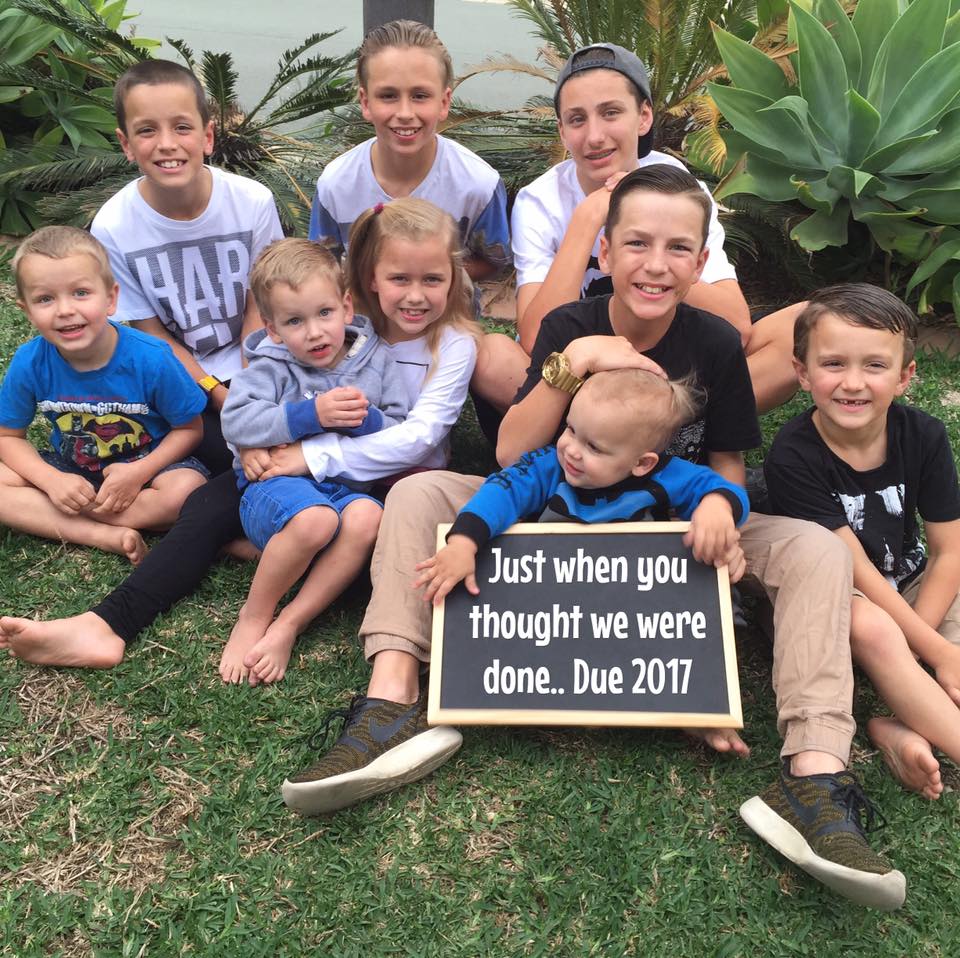 You'll love the answers our community mums had.
1. The love of little people
I love my little people. I love their first squeak. I love their breath on my neck when they're all snuggled up after birth. I love their smell, it's addictive. I love their smiles and laughter, I love their cheeky attitudes, but most of all I love every inch of being their mum.
The memories that we create together, the cuddles and kisses, the tears that we wipe away and hug out and the things we learn from each other. These are all priceless and nothing compares to it!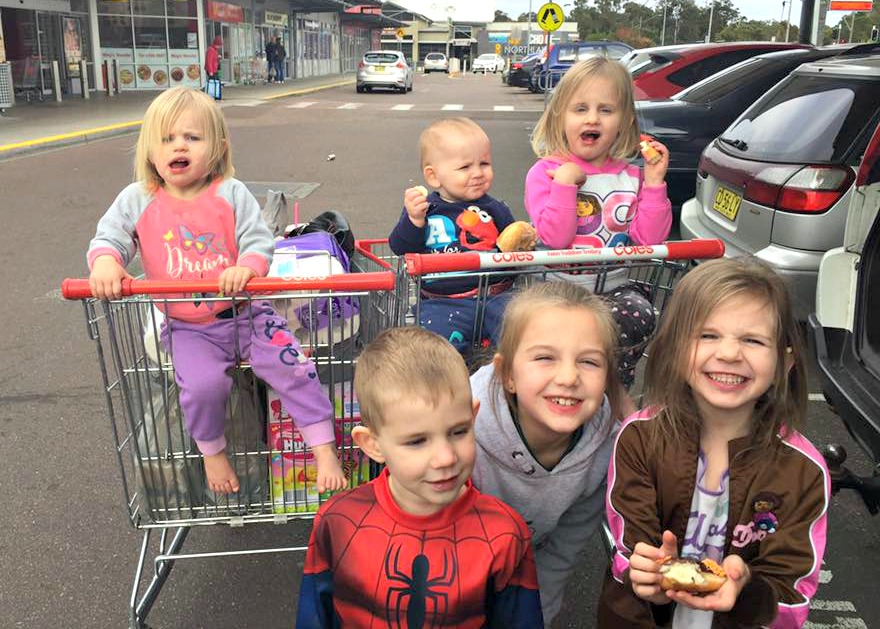 Image source: Justine Bradley, Healthy Mummy Community
I always wanted a big family. I remember being asked at school what I wanted to be when I grew up and my answer was always "A good mummy".
I love seeing bits of myself, my husband, and both of our parents in our children.
I grew up with 7 siblings myself so wanted a big family myself. Seeing each of my children grow and having such different personalities is amazing.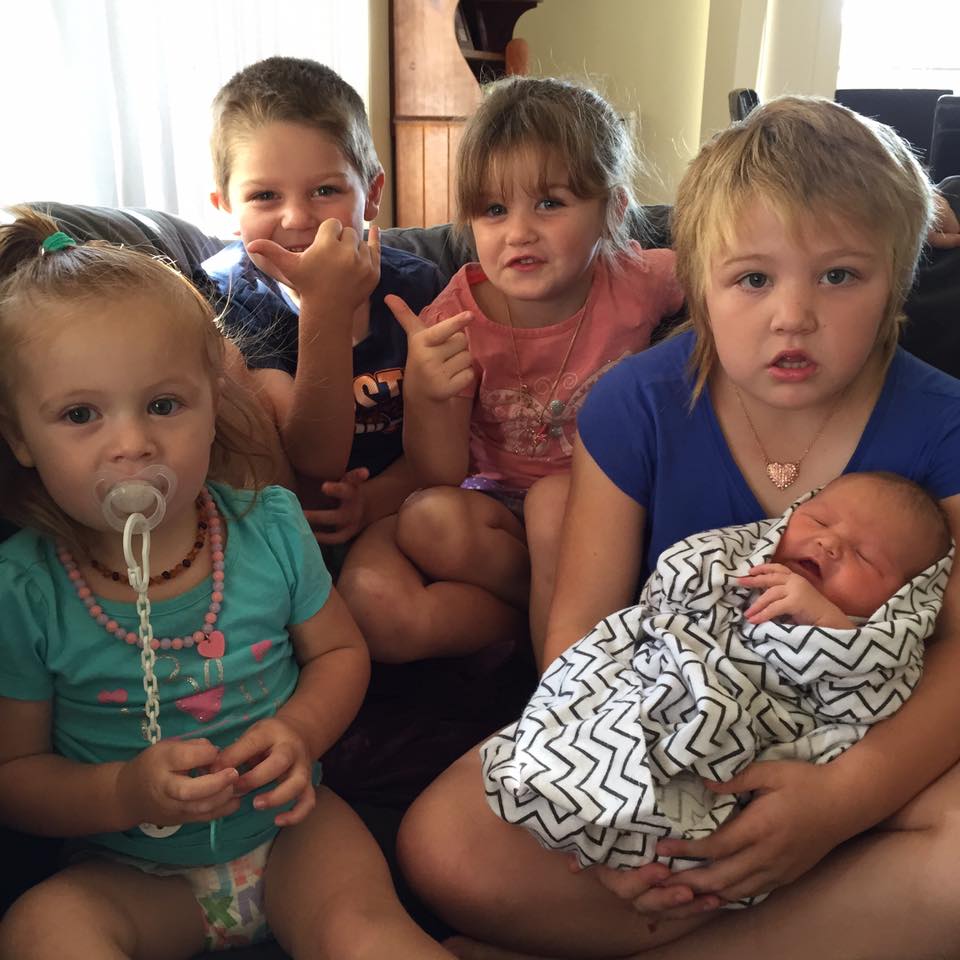 Image Source: Melissa Gannon Min, Healthy Mummy Community
2. The element of surprise
I love the rush of joy at the moment of birth and the thrill of meeting a new little stranger, one who trusts me implicitly and needs me absolutely.
Some planned and lots of surprises. I never thought I would be one of those mums with a gazillion kids. I'm not organised, I never use to cook meals in bulk and I can't sew my own clothes. After having 2 boys we found out we were having a girl. We thought that would be our last. Then we found out we were pregnant again with twins. I went onto birth control. 2 years in we got another set of twins!
I always wanted 4 kids but ended up with another 2 surprises.
Each one of my pregnancies and children has taught me, challenged me, and shaped who I am today.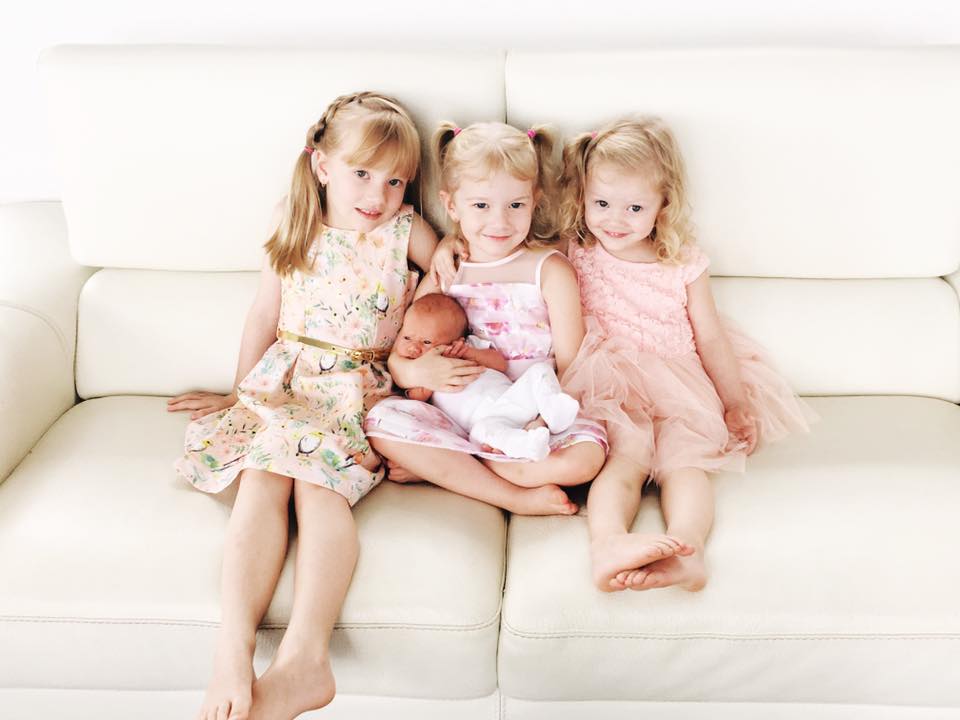 3. A unified family
The best thing about a big family is watching all their amazing different personalities develop and how they each discover the world differently.
To see how they all stick together and make things work.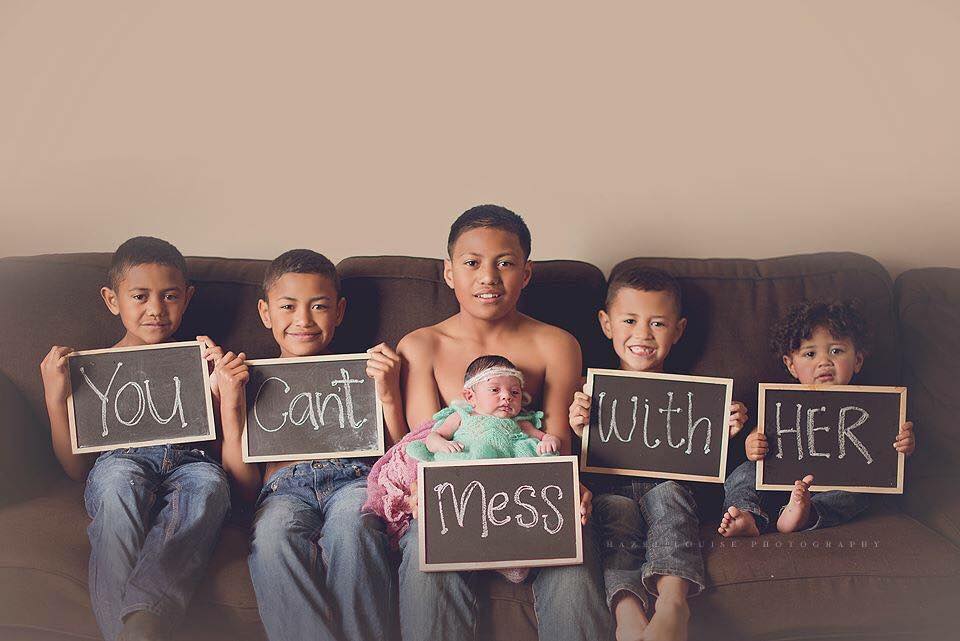 I love that it takes me nine months to prepare for the eventuality of giving birth– the biggest test and challenge I have ever experienced in life!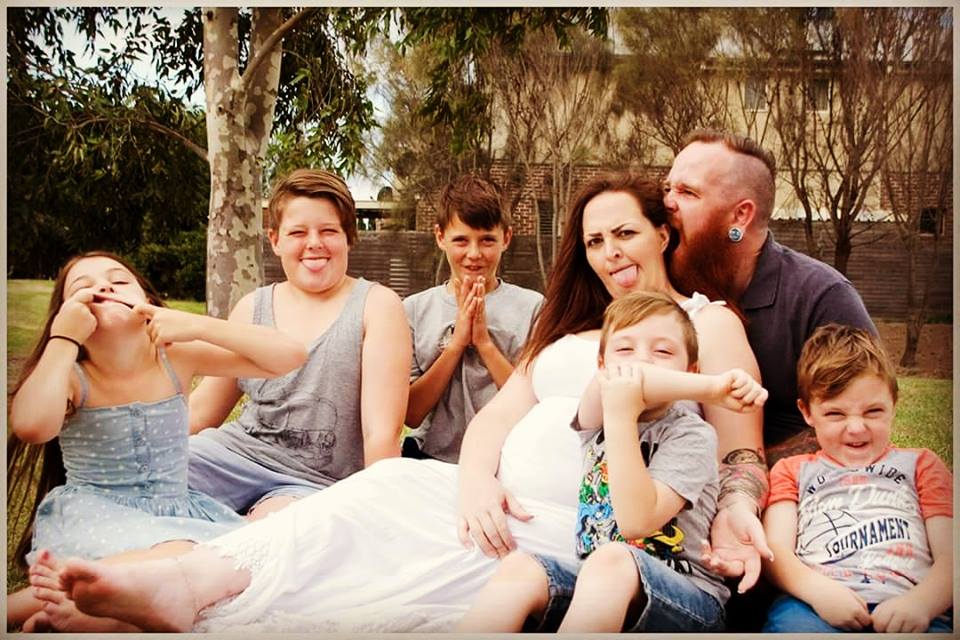 4. A love of odd numbers
Looking forward to when they are all older and have their own families and I can have them over and be one big family.
I don't like uneven numbers but unfortunately due to have c-sections with all 5 I had to have my tubes tied with the last one other wise I probably would have went for number 6.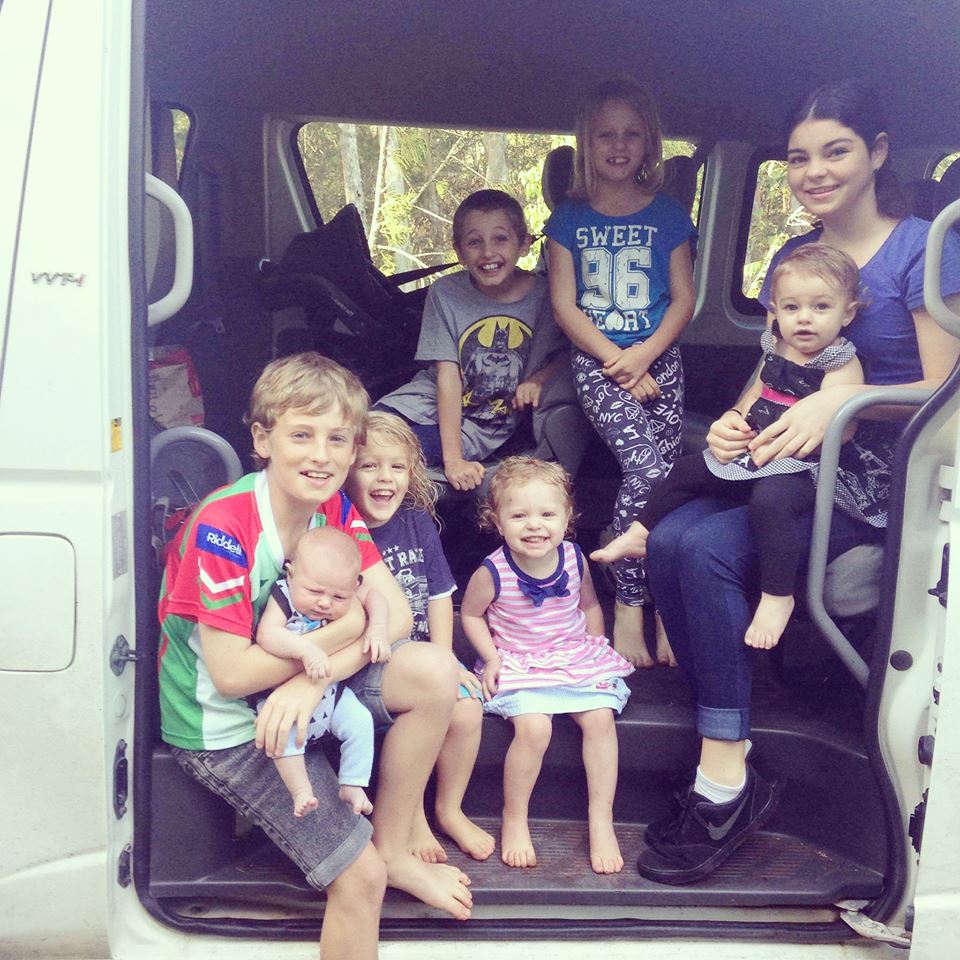 Our house is busy, noisy, full of laughter, the occasional fight, but so much love.
I am in awe of what a woman's body can do! I love the thrill of feeling a baby kick and squirm inside of me. I love watching my belly grow round and full with life.
There are so many reasons mums choose to have small or large families. Sometimes it is planned, other times it is not, but one thing is for sure, our children are everything. Hats off to all those 'superhero' mums giving endless and unwavering love to their children every day while juggling everything life throws at them.
Thanks to all the awesome mums in our community who sent in their photos and stories.
Have you tried the Healthy Kids Smoothie?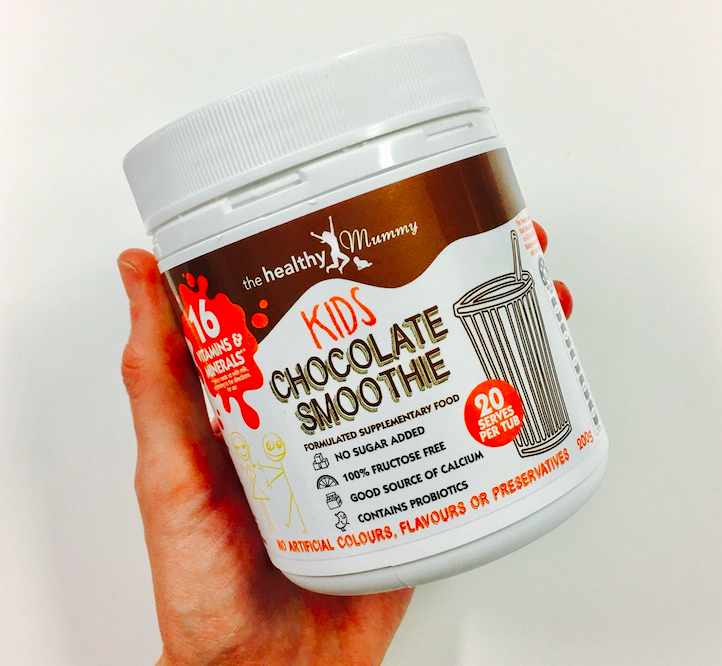 The Healthy Kids Smoothie has been specially made as a healthy snack for kids and is ideal if you have fussy eaters or want to ensure your children have a nutritious and healthy smoothie snack. It also has a 4.5 Health Star Rating when made with skim milk. Plus it contains NO added sugars.
The sugar content in The Healthy Kids Smoothie is from NATURAL sugars from the lactose in the milk and is FREE from added sugars. WHO recommend aiming for 5% added sugars in the diet and this product provides NO added sugar
The Healthy Mummy Kids Smoothie is rich in carbohydrates and protein and is a natural energy packed smoothie made for kids.

It contains 16 essential vitamins and minerals and when combined with milk, provides children with 50% of their Calcium RDI. 

It also contains probiotics needed for healthy guts and is free from fructose.
GET YOUR HEALTHY KIDS SMOOTHIE TUB HERE!