Young Mum Gives Birth On Bathroom Floor After Being Told To Go Home
A young mum in the UK was dismissed and turned away from hospital while she was in active labour, forcing her to endure her first birthing experience on the floor of a bathroom in the hospital.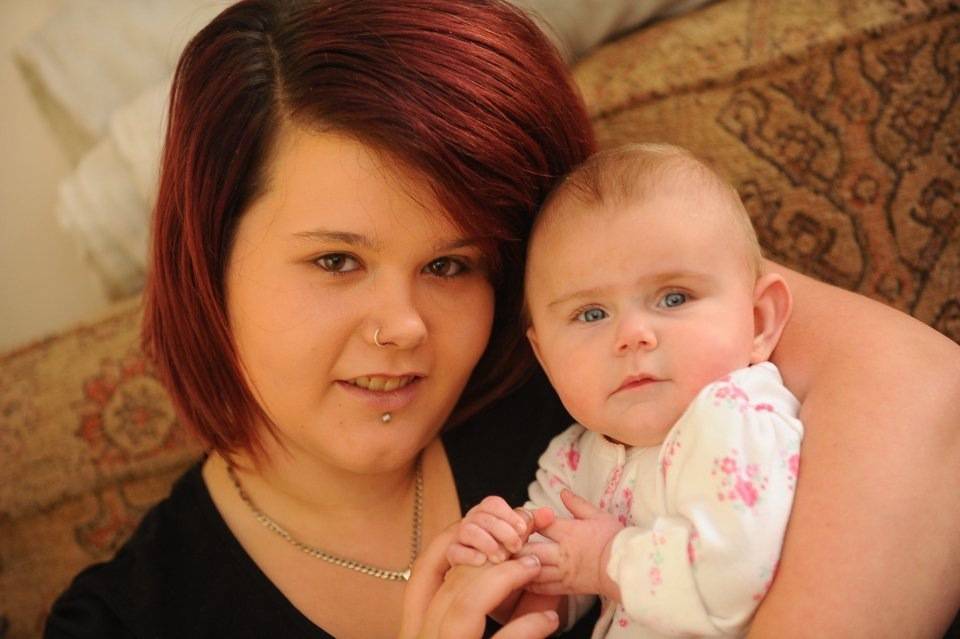 Image source: thesun.co.uk
'Go Home And Get Some Rest'
Leanne Spencer, 19, was in the active stages of labour and felt the urge to push when she spoke to a midwife at Hull Women and Children's Hospital in East Yorkshire. She was turned away and told to 'go home and get some rest.' The first time mum reluctantly left the antenatal suite but only made it as far as the bathrooms.
With her partner and mum by her side, Leanne only just reached the toilets. She sat down and immediately felt the need to push. There was blood everywhere and luckily her mum was there to go and tell (hopefully a different) midwife.
She explains: "I went into hospital after contractions and after being monitored I was told to go home. Once outside the ward the pain got so bad.
"A midwife came out and I explained to her that the pain had got so much worse, instantly.
"I then collapsed on my partner. I started to scream at the midwife telling her I needed to push and she said to me 'calm down, go home, you are not in active labour'.
"I managed to stumble my way to the lift to go down to the ground floor. I went to the toilets and once I sat down I couldn't move. The pain was that unreal.
"The only thing I could do was push.
"There was blood everywhere, so my mum ran for help. Suddenly the toilets were full of people and the senior midwife there examined me and she could feel my baby's head.
"I was lifted off the toilet onto the floor and I gave birth on the toilet floor in one of the cubicles. There was a midwife behind me and my head was on her lap. There was also a midwife delivering Athena and a woman checking Athena's heartbeat. I was so scared."
Too Traumatised To Birth Again
Now, this strikes a definite chord with me personally, as I was told to 'shut up' while in labour with my first. The memory of her first born is ruined and Leanne is now too traumatised to ever give birth in a hospital again, saying "That is not how I wanted to bring my baby into the world. If I have any more children, I will be having a home birth."
Miss Spencer has made a complaint with the Patient Advice and Liaison Service (Pals), but the midwives deny treating anyone as such. The hospital has issued an apology to Leanne.
We hope Leanne gets some closure in the matter and next time, has a positive birth experience.