A new study reveals that siblings may have something to do with your weight gain!
Research reveals that first-born sisters often put on more weight than younger ones.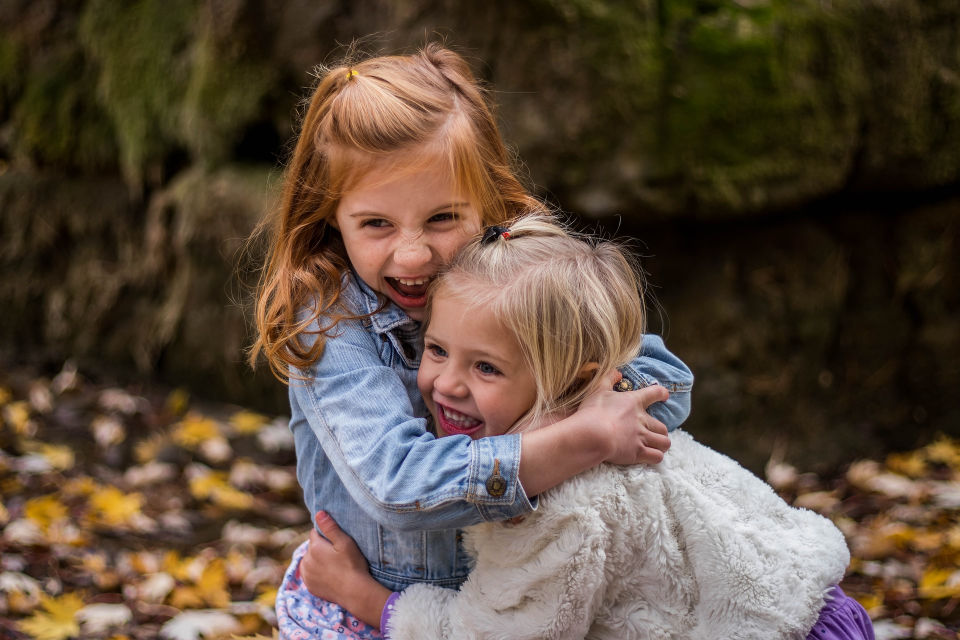 Younger siblings more likely to be healthier and slimmer study reveals!
Researchers who studied 13,000 pairs of sisters over 20 years discovered that older sisters are 40% more likely to be obese and 29% more likely to be overweight than their younger sisters.
On average, older sisters were nearly half a kilo bigger.
First-borns were also found to be slightly taller (+1.2 mm) than their second-born sisters.
The experts, from the University of Auckland in New Zealand and Uppsala University in Sweden, said it was unclear why older sisters seemed to be heavier. But they said the findings could explain why obesity figures appear to be soaring.
Writing in the Journal of Epidemiology and Community Health, the team said: 'Our study corroborates other large studies on men, as we showed firstborn women have greater BMI and are more likely to be overweight or obese than their second-born sisters.
'The steady reduction in family size may be a contributing factor to the observed increase in adult BMI worldwide, not only among men, but also among women.'
Professor Wayne Cutfield from the University of Auckland argues that the blood supply to the placenta during a woman's first pregnancy is less, and that a lack of nutrients as a result could lead to a greater risk of fat storage and less effective insulin regulation later in life.
Professor Sandra Black, a public health researcher at Columbia University, New York, agrees saying the difference maybe because in the first pregnancy, a mother's blood vessels are narrower, reducing the supply of nutrients to a baby in the womb, making them store more fat.
In later pregnancies, blood vessels are more flexible so are inclined to stretch – increasing the flow of blood and nutrients to the baby. 'Lower nutrient flow to first-borns in the womb may affect their body's regulation of fat, causing them to store more fats in adulthood,' says Prof Black.
Get SUMMER BODY READY NOW! on the only program made for Busy Mums
You get unrestricted access to :
● Over 350 AT HOME WORKOUTS
● Nutritionist designed weekly meal plans
● Personal Trainer crafted at-home workouts
● Daily Motivation from My Coach
● Personalised Shopping lists to make life easy
● Over 4,000 healthy and delicious recipes at your fingertips