Zoe Lee Molloy's body transformation and weight loss is nothing short of SPECTACULAR! This gorgeous mum has lost an incredible 45.4kgs* in just TEN MONTHS! Thanks to The Healthy Mummy smoothies and delicious free recipes – this mum-of-two is now lighter than she was in year 7 and is totally loving life!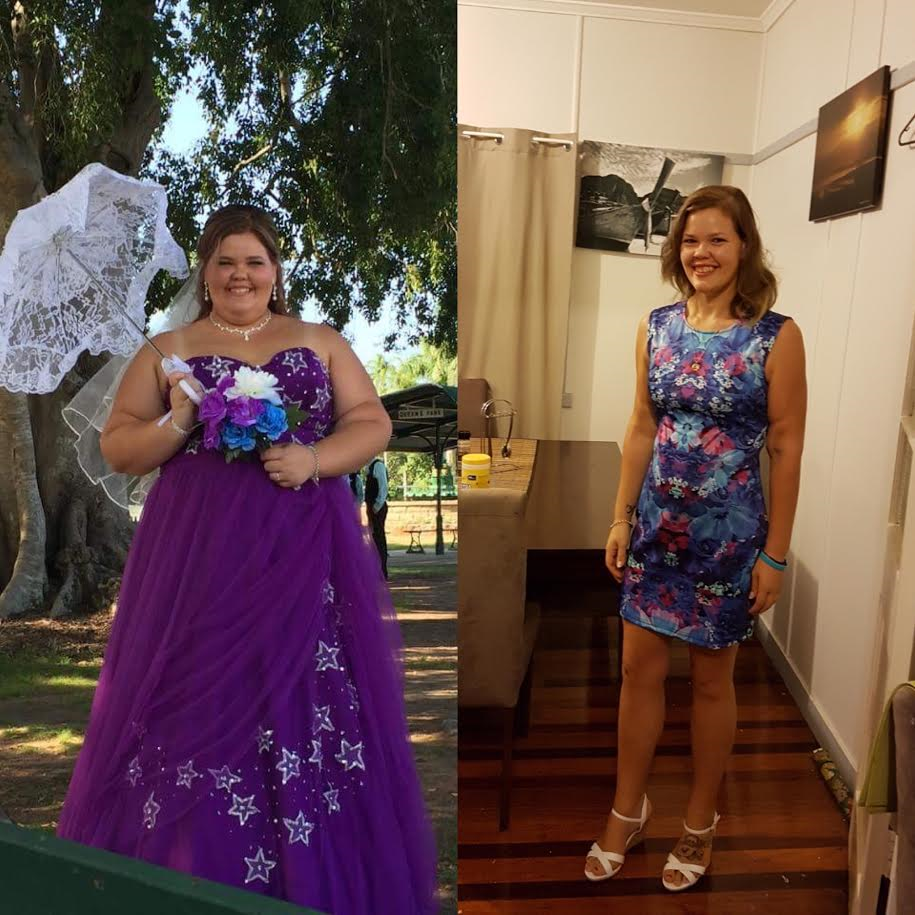 Here is Zoe's story:
Zoe Lee Molloy lives in Queensland with her husband and two children ages 1 and 4 years old.
What was your starting weight?
104kgs*.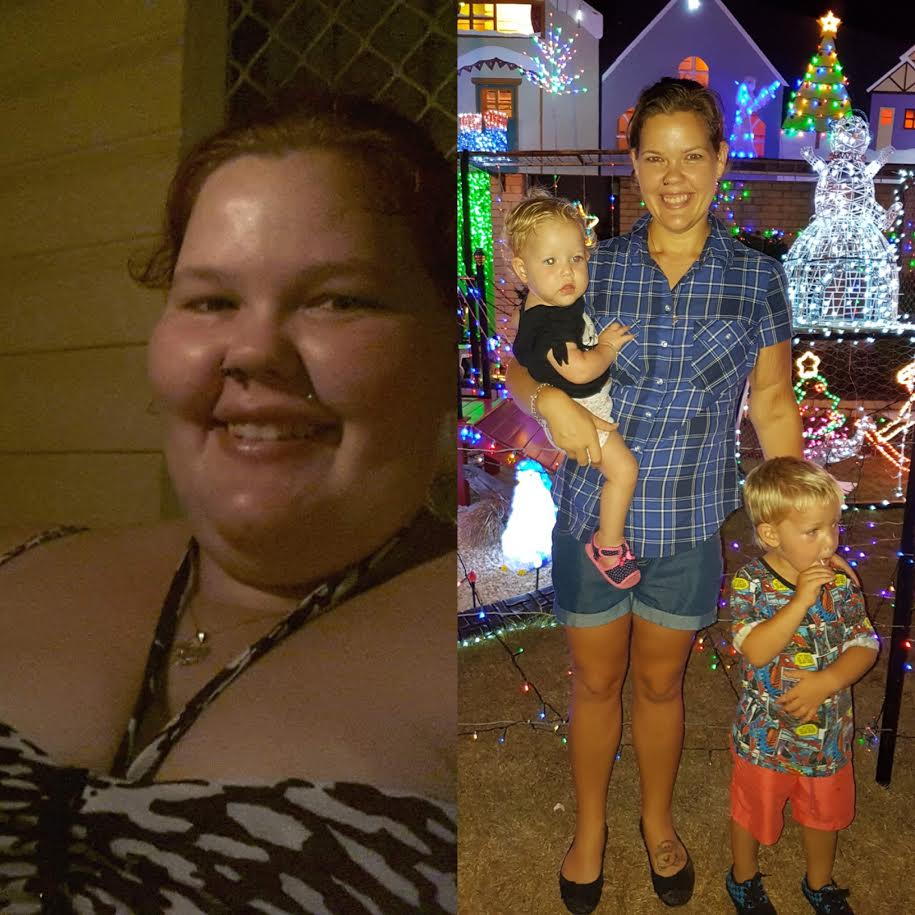 What was your motivation to lose weight?
My kids and seeing photos of myself and not liking what I saw. My bad decisions caused me to get an infection in my gallbladder and I had to have it removed in 2016.
I started The Healthy Mummy program a few weeks after my operation.
How did you lose the weight?
How long did it take?
It took me bit over 10 months to lose the weight.
What has been your motivation for staying on track?
My beautiful kids and family and seeing the progress I was making made me happy to keep going.
What advice do you have for other mums?
Try not to push yourself too hard, take your time, make sure you are eating enough to fuel your body and enjoy.
What do you weigh now?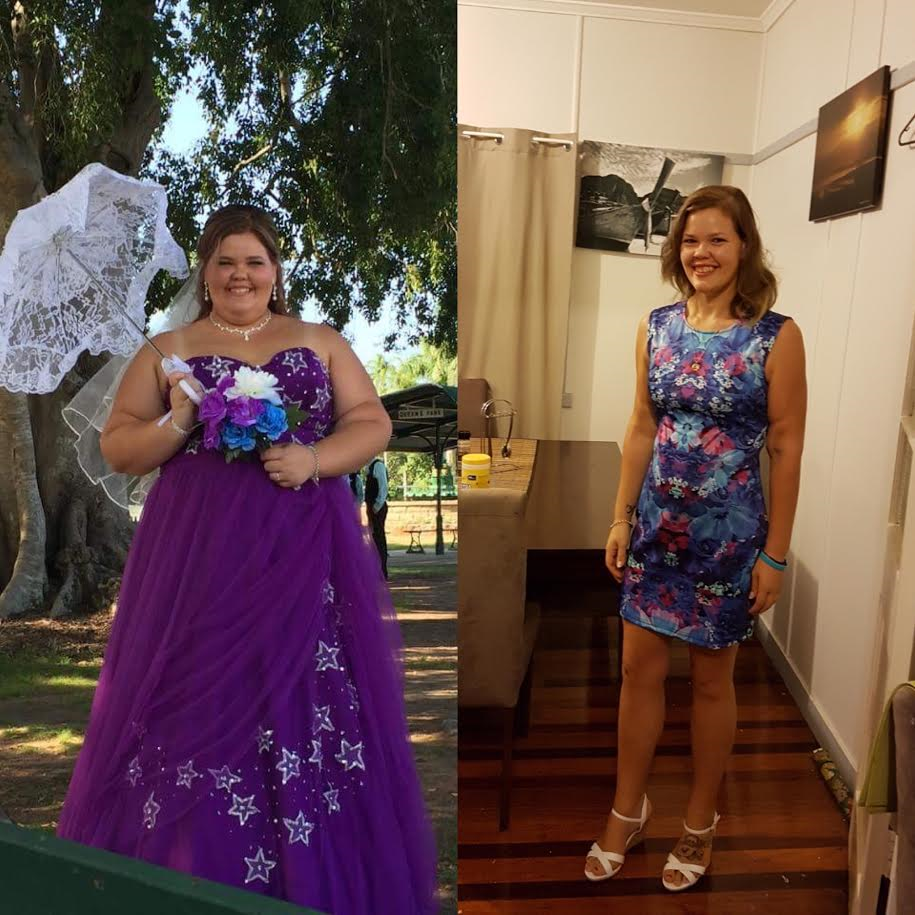 Today marks 45.4kgs* lost in just over 10 months. I started my journey at 104kg* and am now at 58.5kg*. I am even lighter than I was when I was in year 7! The photo on the left was on my wedding day (2014).  On the right is me today.
Who are you losing weight for?
Myself and my kids. I could see that I was letting myself go and wasn't feeling very good. It is important to me to show my kids what a healthy mummy is and to show that eating healthy and being active, is fun!
What has changed since you lost the weight?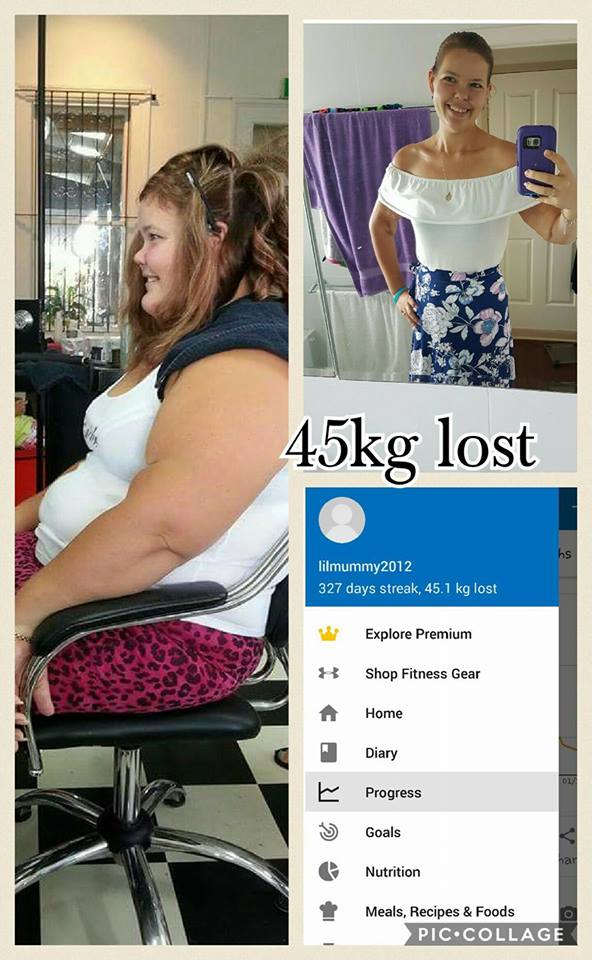 I am so much more comfortable in my body and I can do a lot more things without getting tired. I love having more energy and am so much happier in myself. Now that I can wear a better range of clothing and I feel pretty rather than self conscious. And I can do different activities now without having to worry about a weight limit.
Way to go Zoe!
Thank you Zoe for sharing your fabulous weight loss success with us. We think you look FANTASTIC!
Inspired to slim down like Zoe? 
If you are inspired by Zoe's story and want to join the thousands of mums on a mission to tackle their health and weight – then sign up to our 28 Day Weight Loss Challenge TODAY!
Also check out our AWESOME (and totally delicious) smoothie range to assist with your weight loss! There are currently 5 flavours to choose from including chocolate, strawberry, vanilla, caramel and coffee. YUMMO!!!
Read more INSPIRING real mum weight loss stories.