13 Slices your family will love!
13 delicious slice recipes the family will love. Plus they are perfect for meal prep.
As we at The Healthy Mummy celebrate our 13th birthday, we're also celebrating the hundreds of thousands of amazing women who have made the commitment to changing their mind, body and lives, losing over 3 million kilos and regaining body confidence!
We're here to show you how to save time in the kitchen and teach you that you can eat incredible healthy food while spending minimal time meal prepping and cooking! You don't need to spend endless hours in the kitchen to get incredible results.
Over the years we have created thousands of budget friendly and family friendly recipes! Below are 13 delicious slice recipes that our amazing community has loved over the last 13 years and we think your family will love them too!
Healthy Caramel Slice
Caramel slice is known for being indulgent, full of fat and loaded with calories and sugar. This caramel slice recipe is not only good for you but it tastes just as amazing!
Get the FREE recipe here.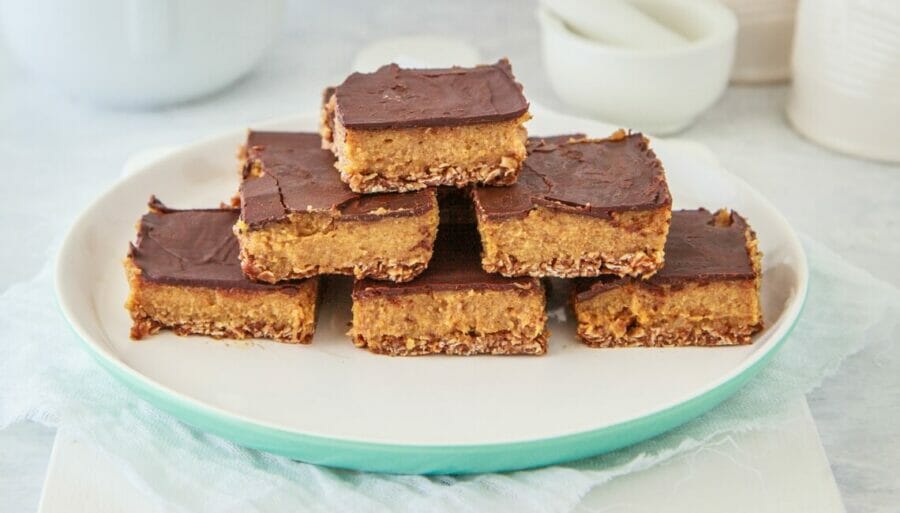 Healthy Oat and Honey Slice
This slice ticks all the boxes; low in calories, with slow release energy from the rolled oats, sweetness comes from honey as opposed to sugar. Plus this slice is ideal for the kids and PERFECT for lunch boxes too as it is nut free.
Get the FREE recipe here.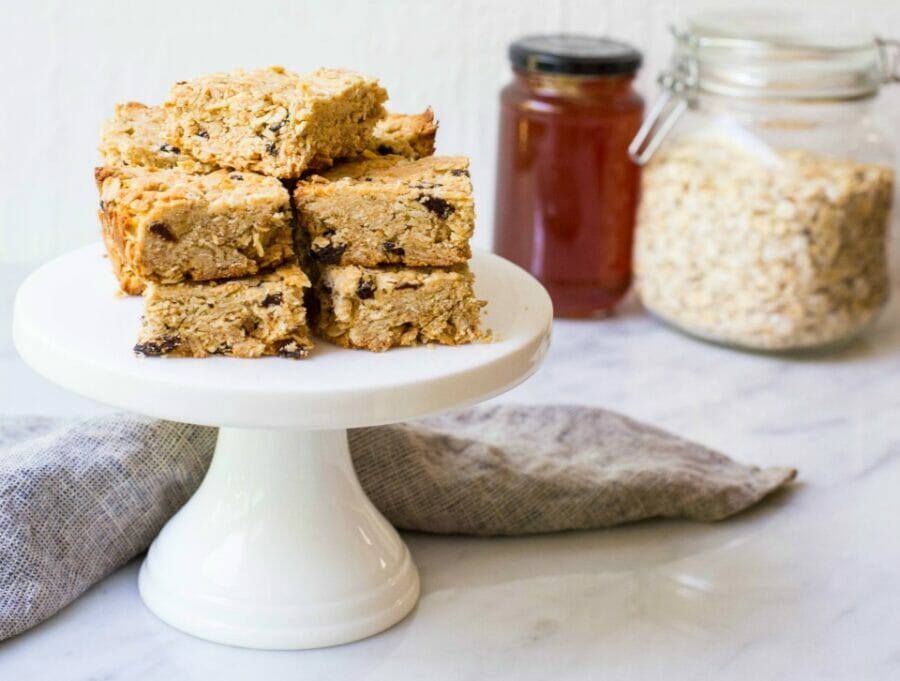 Raw Mint Slice
A delicious slice, perfect for a guilt free dessert or bring along to a party as this one will go down a treat.
Get the FREE recipe here.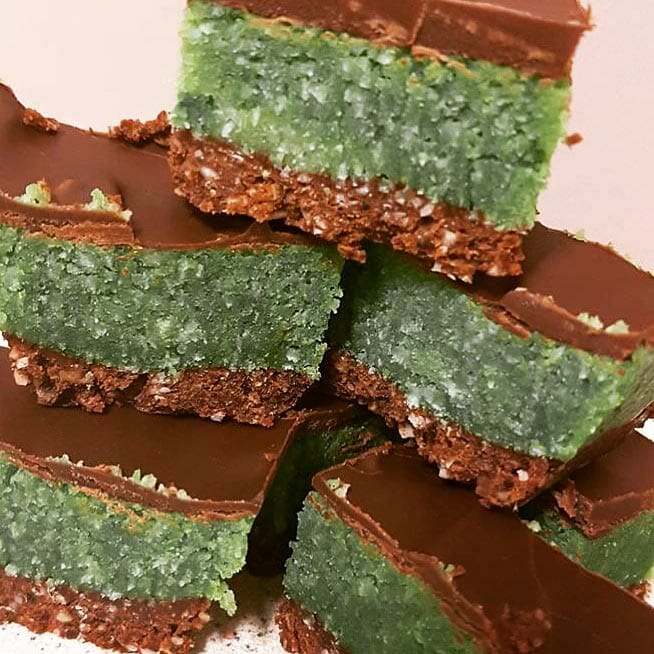 Frozen Raspberry Cheesecake Slice
A healthy treat that is perfect for Summer! A great alternative to your traditional calorie heavy cheesecake. Prepare this delicious slice in advance and store in the freezer.
Get the recipe here.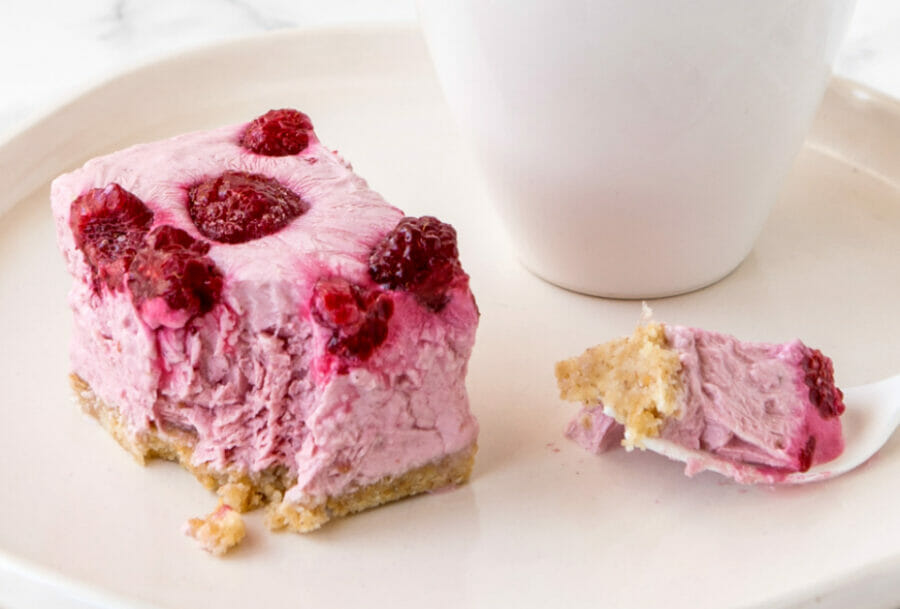 Raw Bounty Slice
Who doesn't love the combination of coconut and chocolate? We have created a healthy bounty style snack that will help you hit your weight loss goals. This Raw Bounty Slice is also packed full of antioxidants and good fats.
Get the recipe here.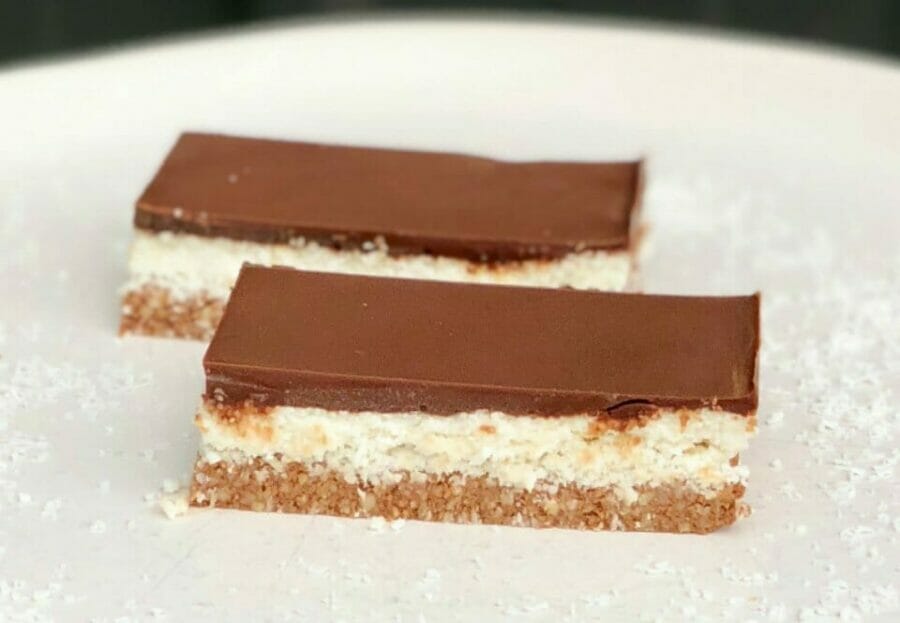 No-Bake Mango And Coconut Super Slice
What better way to enjoy in-season mangoes than with this morish no-bake Mango And Coconut Super Slice? Packed with natural vitamin C, protein, fibre and healthy fats, this slice makes the perfect snack or dessert and would be perfect to take along to a summer BBQ.
Get the FREE recipe here.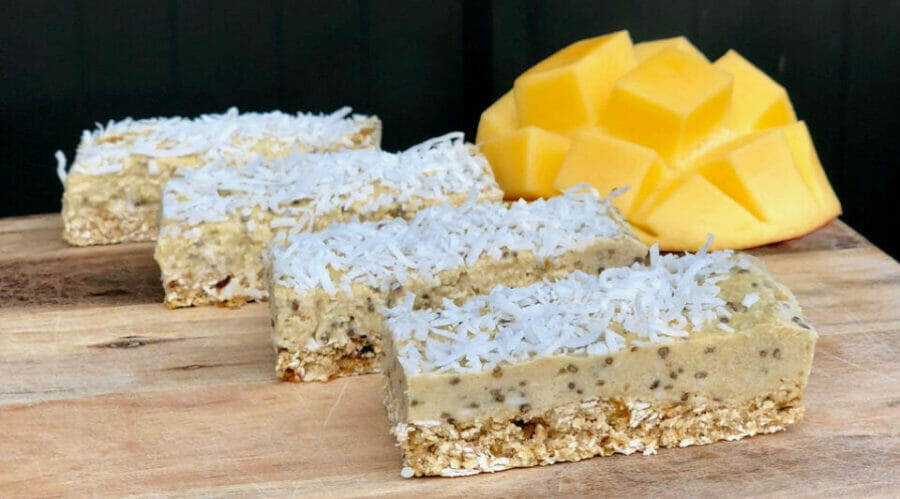 S'mores Slices
There's no need to make a fire to toast your marshmallows and enjoy the flavour of S'mores. Traditionally, you would make this beloved American classic with gooey marshmallows, melted chocolate and a crunchy cracker. These ingredients are delicious, there's no disputing it. But, they aren't necessarily the healthiest on their own. We have created this budget friendly recipe to give you a healthy alternative to S'mores!
Get the FREE recipe here.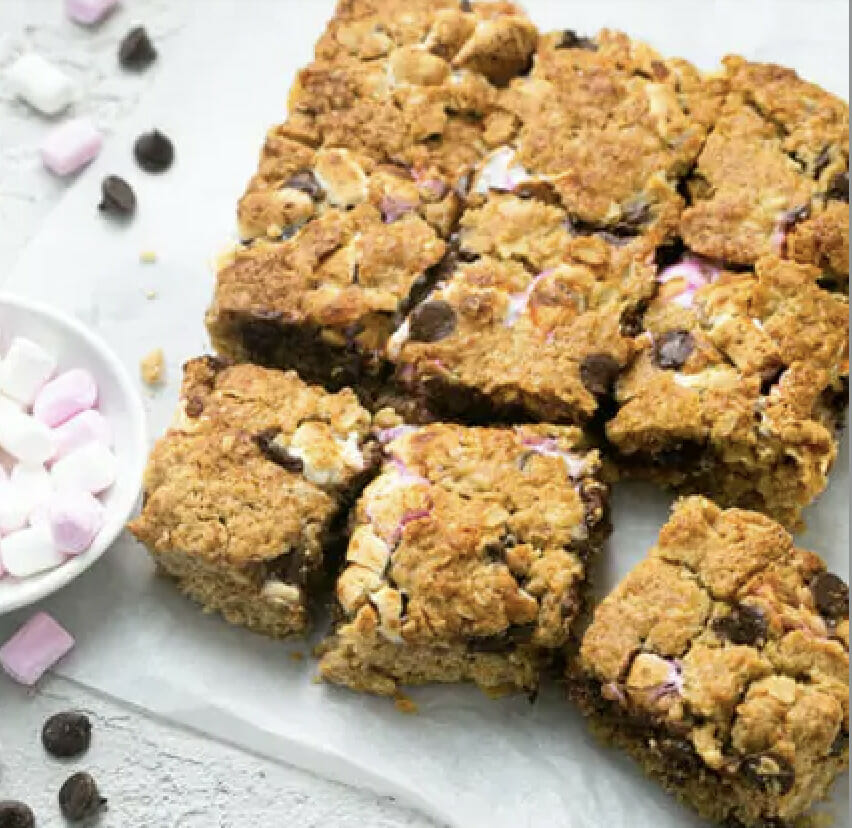 Cherry Chocolate Slice
All the flavours of a popular chocolate bar with none of the guilt! This slice is under 150 calories per serve, plus it's gluten free.
Get the recipe here.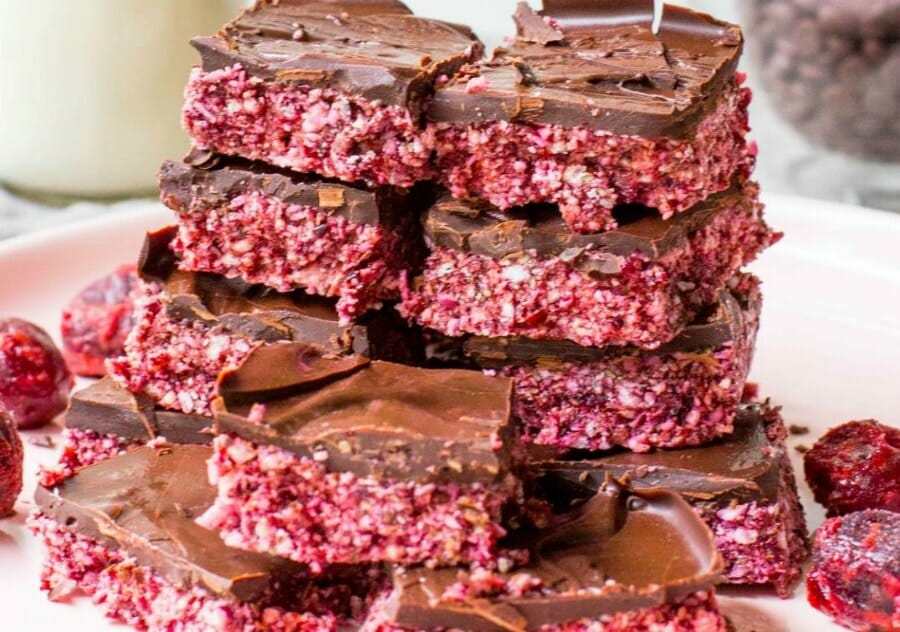 Passionfruit and Coconut slice
Here's a delicious sweet slice that contains healthy fats to keep you feeling fuller for longer. Good fats and protein satisfy you, so you won't be mindlessly snacking later on. Make this one the day before you want to eat it, as you'll need to soak the nuts overnight; and then allow a few hours for the whole thing to set when you're done
Get the recipe here.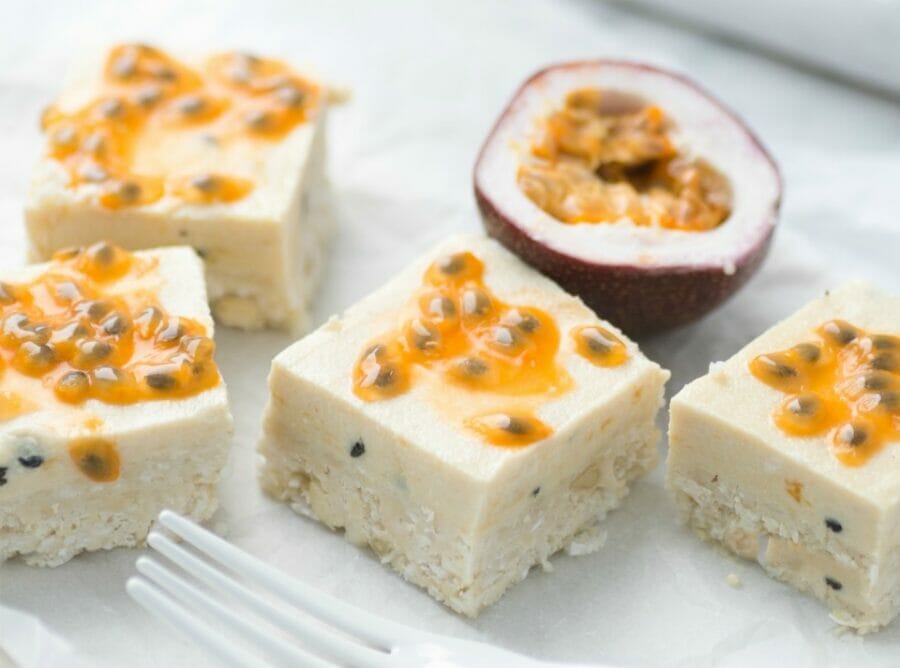 Hedgehog Slice
A healthy twist on the traditional Hedgehog Slice. This slice is moist, indulgent, and stuffed full of healthy goodness. The only sweetener is natural honey (no nasty added sugar here). With nuts and dates galore and only 134 calories per serve – this recipe will satisfy any chocolate craving without wrecking weight loss goals.
Get the FREE recipe here.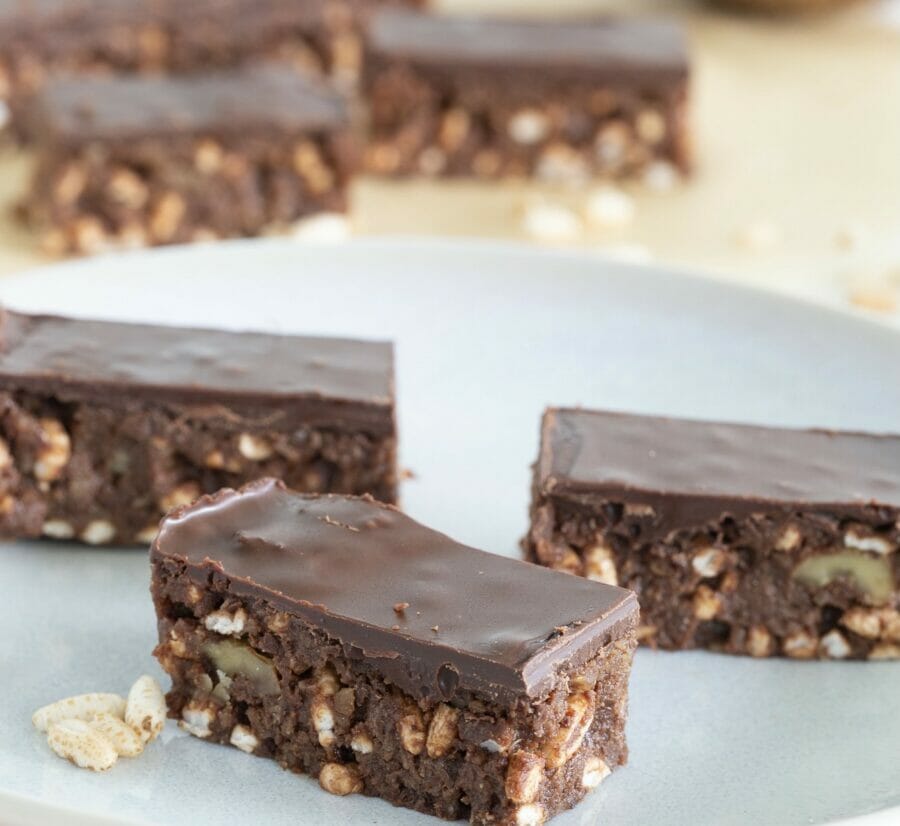 Raspberry Coconut Slice
Gooey, chewy and full of childhood memories. This is a healthy spin on the traditional jam slice. We love it made with raspberry jam, but you can use jam or marmalade of choice to make different variations of this recipe.
Get the FREE recipe here.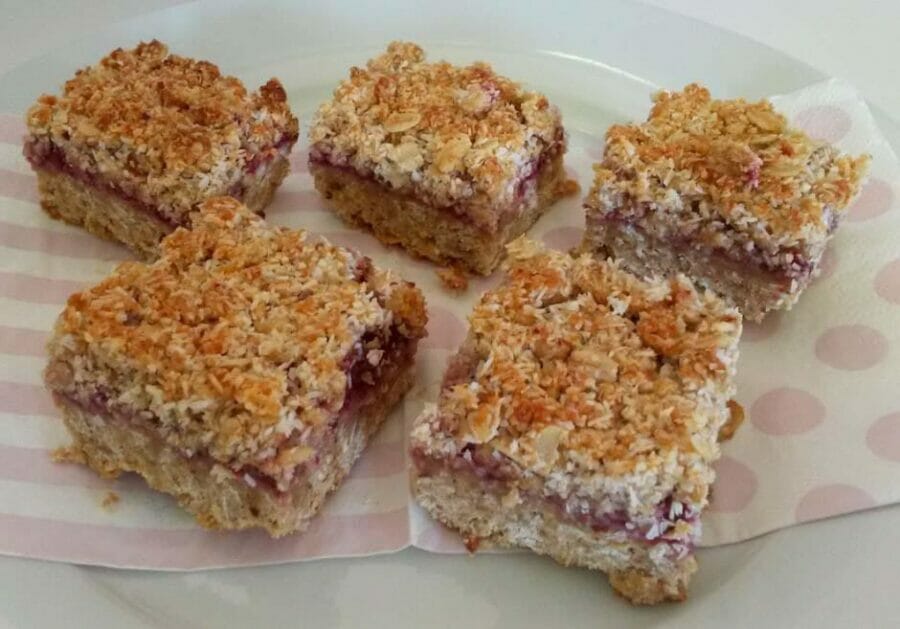 Healthy Chocolate Weetbix Slice
Our most popular slice recipe over the years! This Chocolate Weetbix Slice recipe can be adapted to suit your needs. For nut free and lunchbox friendly, use Tahini in place of peanut butter and you can also make it gluten free by using Gluten Free Weetbix.
Get the recipe in here.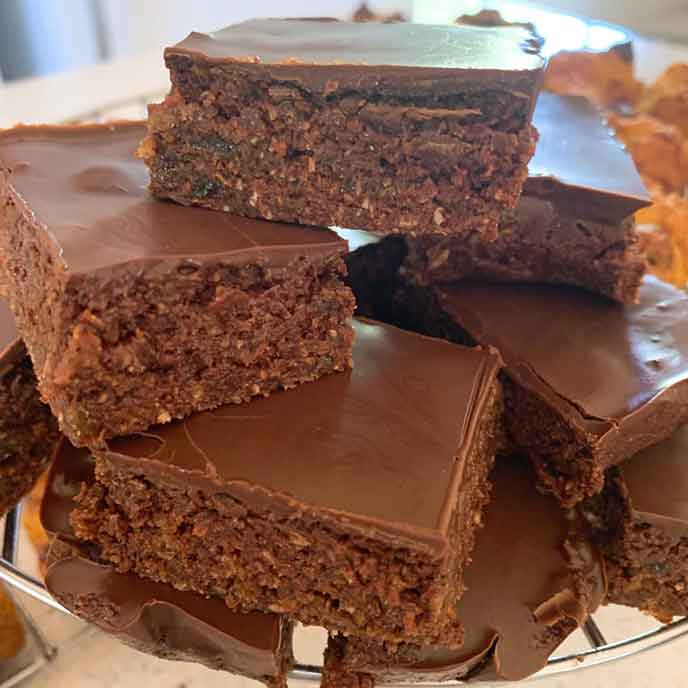 Healthy Zucchini Slice
We know how much our community loves a sweet treat, but we couldn't talk about our best slices over the years without including this gem. Packed with protein and the goddess of vegetables this recipe is the perfect lunchbox slice!
Get the FREE recipe here.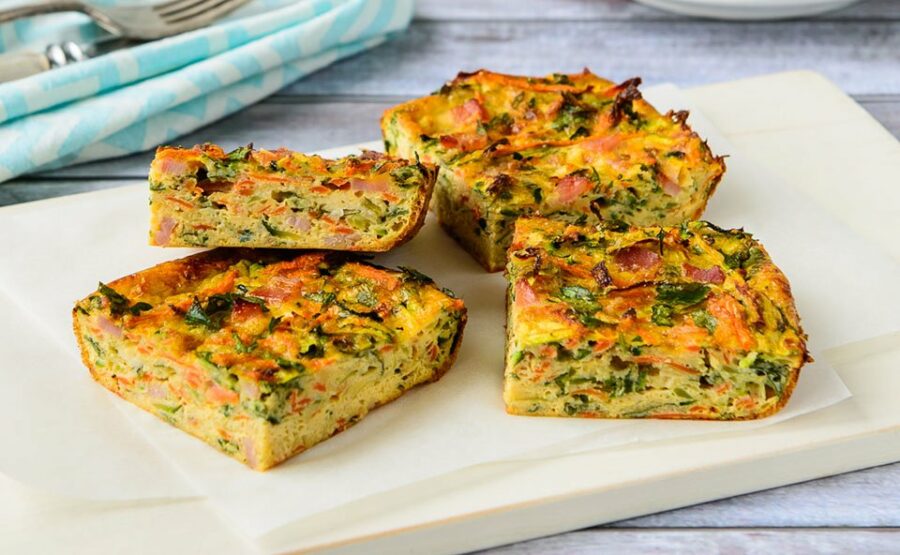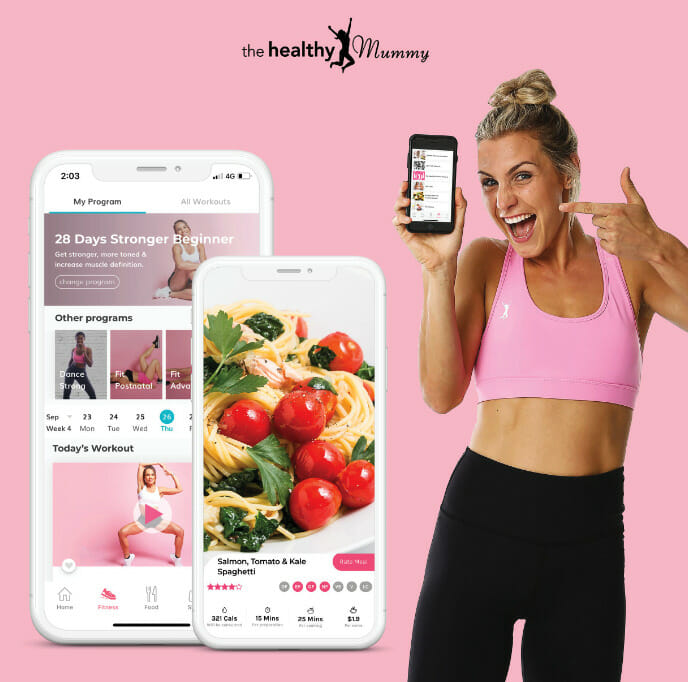 Are you ready to become a Healthy Mummy?