Why this mum cooks two months of meals and snacks at once
When we asked for tips from mums on our Healthy Mummy Food Lovers Facebook group on how to get dinner on the table when you're SOOO tired – and we got a HUGE response. You can read the article here.
One of the mums that responded was Amy Fahey. Amy mentioned that she always has meals in the freezer as she does a big cook up ahead of time to ensure there is always something healthy available.
We thought this was a great idea and chatted further to Amy about how she does this, what recipes she uses, and her reasoning behind it.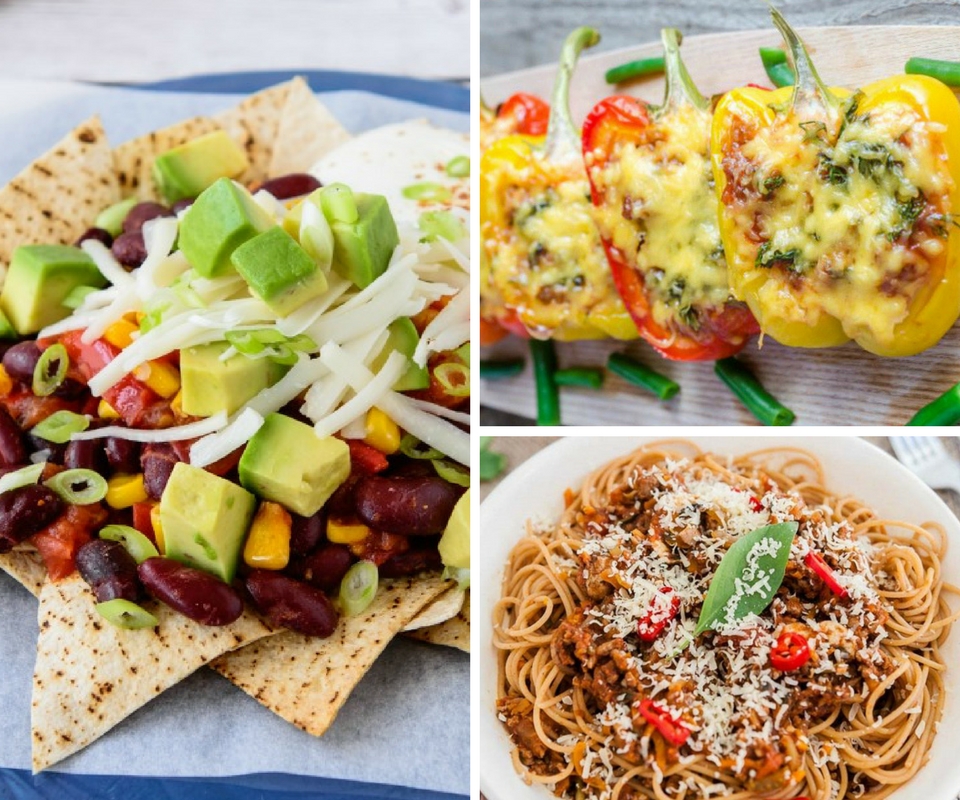 Amy is a mum of two children (aged two, and a baby aged three months). She says, "We cook and freeze our meals once every two or three months.
"It's obviously not something that works for everyone but I recommend having a few ready to go meals in the freezer all the time for when you have had a long day."
We couldn't agree more. Having a family sized portion of bolognese to feed the family, or a single serve of a curry or casserole and rice to serve someone who arrives home late means you won't ever miss meals or be tempted to get take away.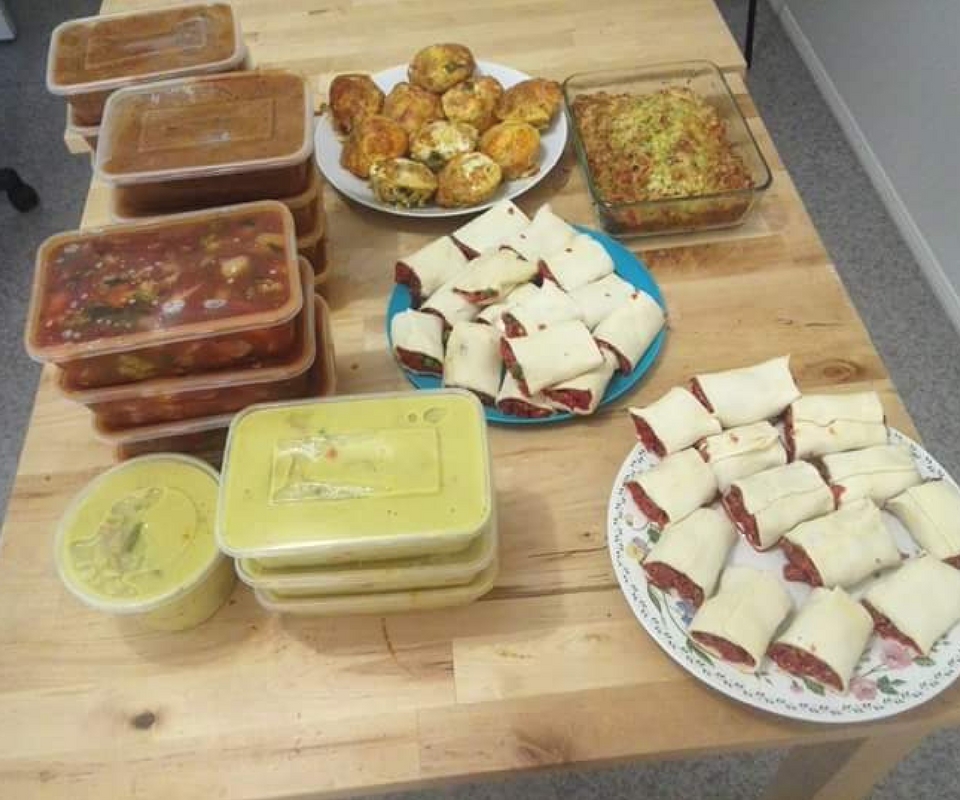 Amy says, "It's so handy, it saves on electricity, reduces the dishes to wash, and we get to spend more time together as a family.
"My husband has to work away from home a lot. When he is home he works long hours, and has a long commute."
Not having to cook every night means less time in the kitchen and more time spent having quality time with the kids.
It also means that you don't skip meals which can lead to eating more later in the day or night, and missing a meal also affects your metabolism.
How did you start out?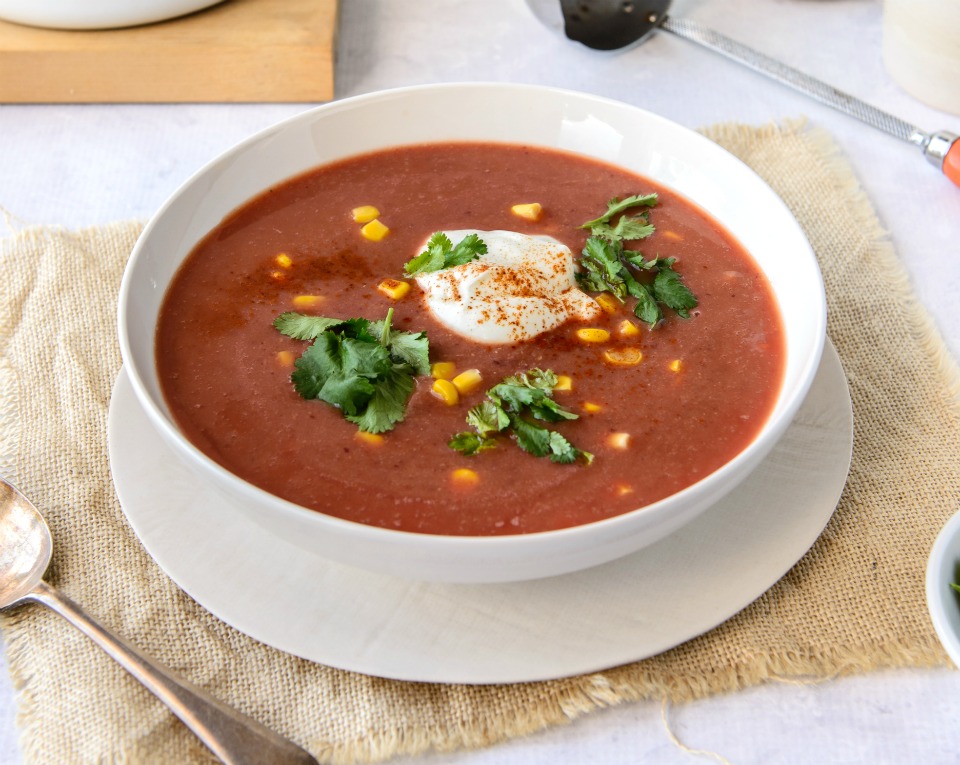 "We started with soups, making 8-10 litres at once (either in the slow cooker or in a soup pot on the stove) which makes around 25 serves.
"I used those for my lunches while my husband was at work, because I wasn't eating during the day and I was over-eating at night."
This could be a great starting point if you want to try out Amy's pre-cooking for yourself. Why not whip up a batch of soup and freeze in single serve tubs to use for your own lunches?
You could try:
What did you try after soup?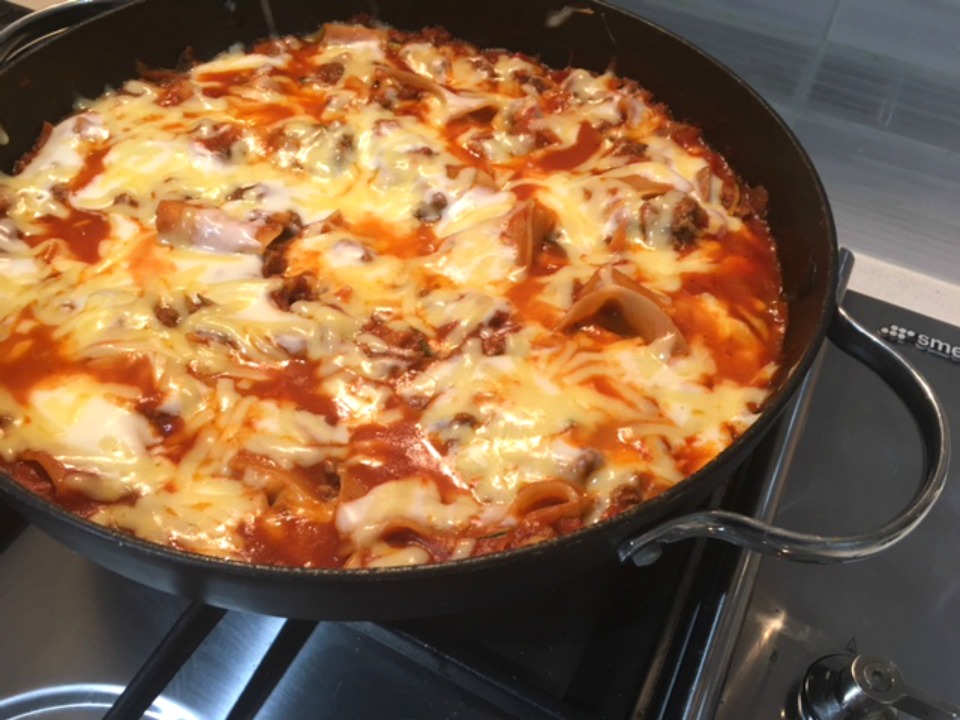 "We then progressed to really simple dinners,' says Amy. 'Like a hidden veggie meat Bolognese style sauce which we used for everything – to go on spaghetti, in a sweet potato shepherd's pie, savoury mince, for nachos, lasagne, to use for a stuffed capsicum and so on.
"We would make around 6kg of the bolognese style sauce at once, which (including veggies) would make around 20 dinners.' 
Why not try making your own big batch of Bolognese or Chilli con Carne and freeze in either a family sized portion or a single serve to defrost and heat for one person?
Which recipes do you use?
Try some of these recipes from the Healthy Mummy that Amy uses for her family meals (using the pre-cooked Bolognese so that the bulk of the work is already done).
Where do you buy your ingredients?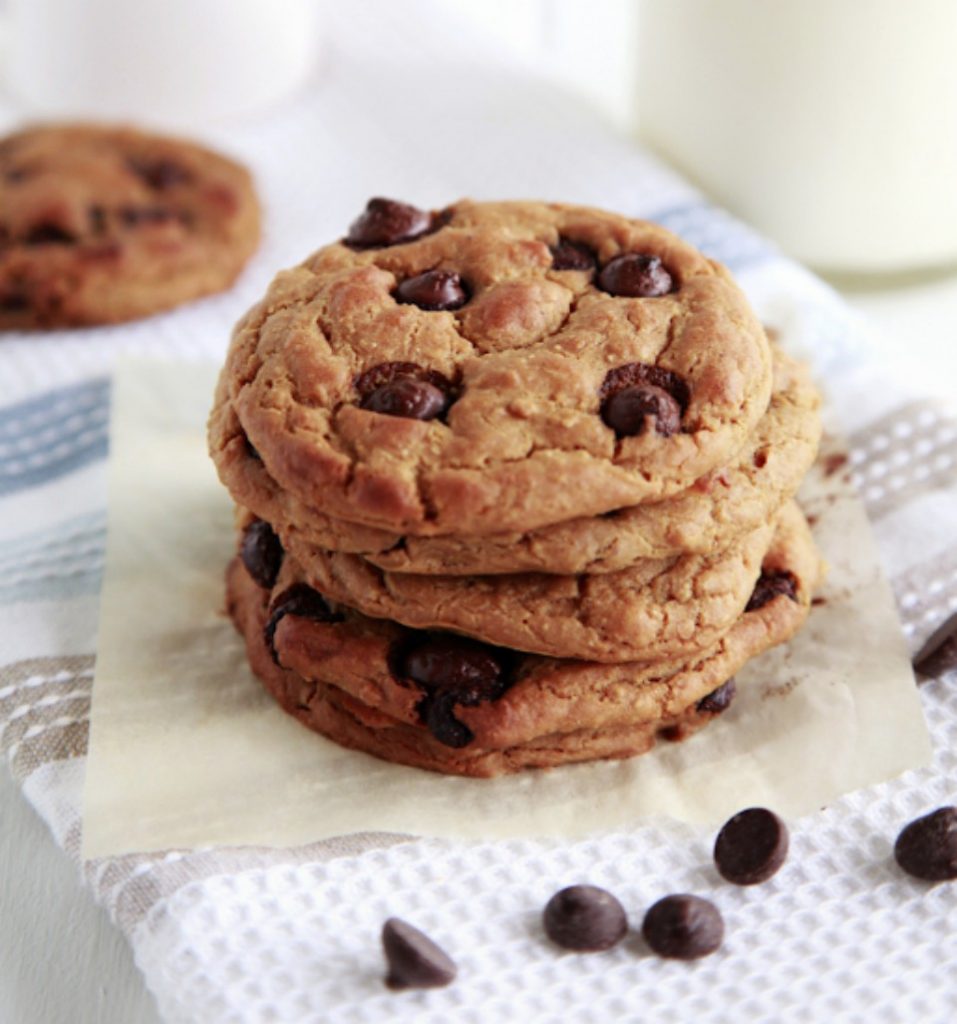 Amy has a great tip here for saving money on fresh produce. "We shop at the fruit market just before it closes, buy cheap veggies in bulk and cook them up to make our chosen meals."
This applies to other ingredients too. When you see items you use in your favourite meals on sale (like mince, peanut butter, chickpeas, almond meal etc) stock up and then plan your big cook up to include them.
Which 28 Day Challenge Recipes do you use?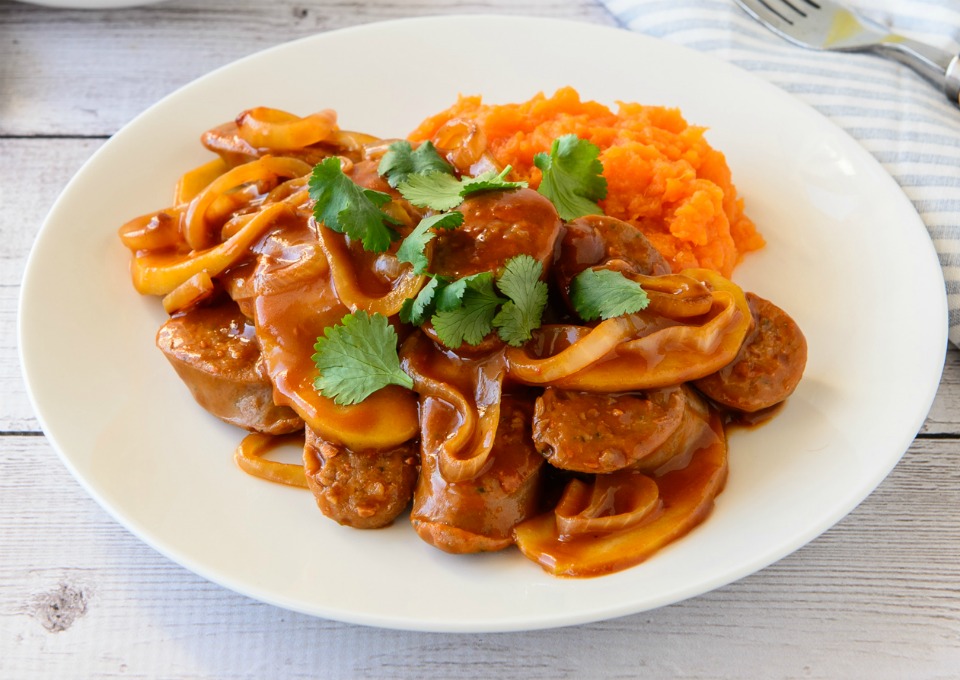 Besides soup and bolognese, Amy also loves pre-cooking and freezing some of the meals from the 28 Day Weight Loss Challenge. She is relatively new to the challenges but says she finds the meals easy to prepare and loves the variety of food offered.
Some of her favourites include the 5 Ingredient Chicken Laksa, Cheesy Chicken Meatloaf, Turkey and Cabbage Casserole, Chicken Rissoles, Devilled Sausages, Healthy Chicken Nuggets, Mexican Lasagne, Cowboy Chilli and the Hidden Veggie Sausage Rolls.
Then it's just a matter of defrosting in the microwave and reheating when ready to eat.
Do you cook any snacks to freeze too?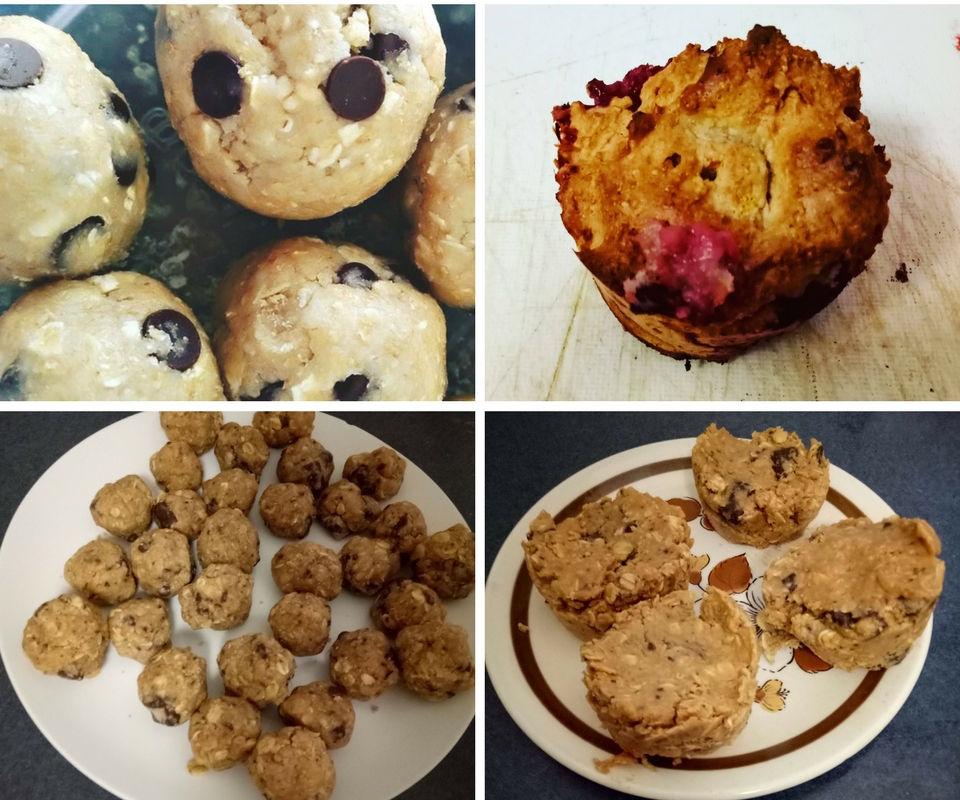 Amy doesn't only cook main meals to put in the freezer – she also loves getting ahead on her snacks too for the whole family.
These are some of Amy's favourites – click on the name to get the recipe if available.
Why not try some of these recipes for yourself? Make a double or triple batch, then wrap individually and freeze in an airtight container.
Then just take it out the night before to defrost overnight to pop in the lunchbox or your bag for a snack. Many bliss balls can be enjoyed straight from the freezer too.
So there you have it, lots of great information from Amy that could save us all time, money and energy in the kitchen.
If you try this out, please share your photos on the Food Lovers Facebook group as we love inspiring each other with ideas to make healthy eating even easier.
You can find all of the above recipes on our 28 Day Weight Loss Challenge.
Our Challenge is a family-friendly, breastfeeding-safe program designed FOR MUMS to help them tackle their health and lose the baby weight.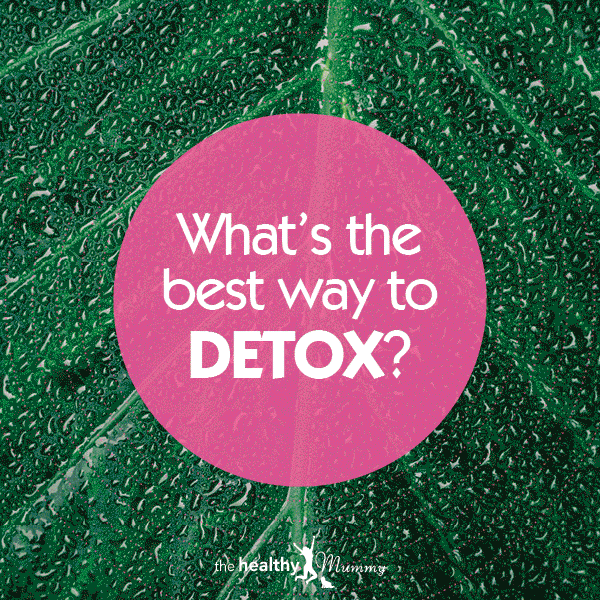 Every week you are given a different meal plan to follow and each month we add 400+ NEW recipes to our Challenge Recipe Hub. That way, you'll never get bored and stay on weight loss track while digging into healthy, yummy recipes.
Learn more about our 28 Day Weight Loss Challenge HERE.