Many mums are concerned about their breast milk supply, especially during the first few weeks when their breasts will go through a cyclone of changes. But when should you pull the pin on exclusively breastfeeding and top up your infant's nutrition with formula?
Here's when you may need to reach for the formula tin and why, in most instances, you won't have to.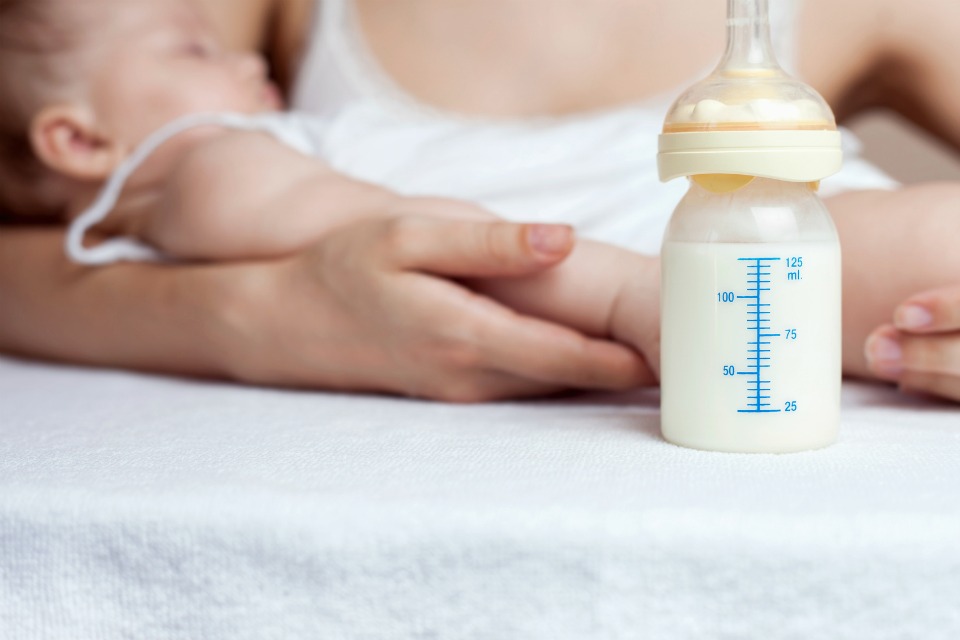 In most instances, breastfed newborns do NOT need a formula top-up
It's natural to assume your baby is constantly demanding to feed and is unsettled because she is starving. It's also perfectly normal to want to reach for the can of formula in the pantry that you bought "just in case". However, the reason your newborn is unsettled and demanding the breast is rarely because she is starving.
Here's what you need to know about your newborn's feeding habits and the process of lactation.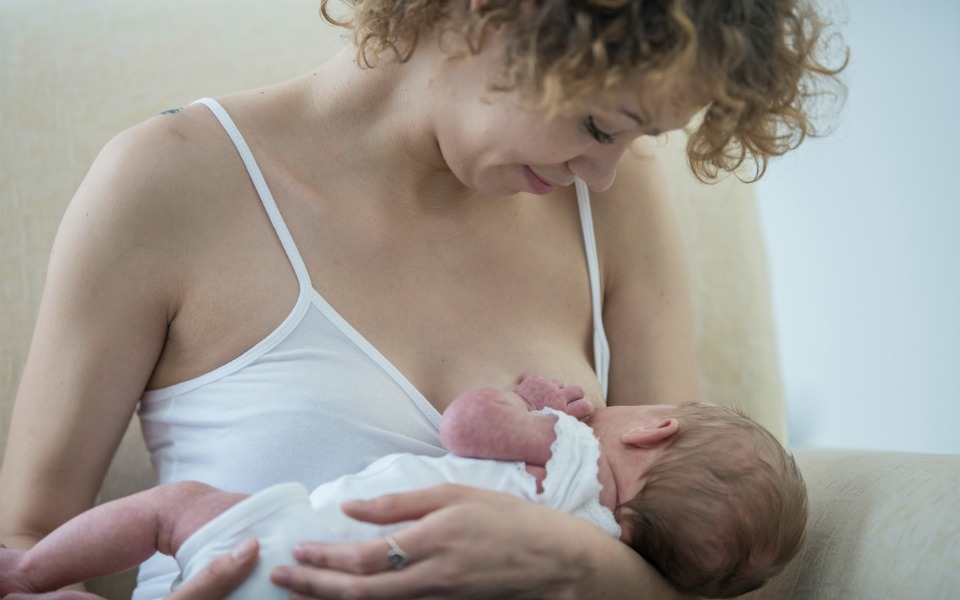 Newborns feed A LOT.
Seriously, it's a full time job. Newborns require FIVE times more nutrients than adults which explains why they are constantly hungry. They also have itty bitty tummies that need to be filled frequently and often demand feed to help you increase your milk supply.
The Australian Breastfeeding Association explains that babies require 8-12 feeds in a 24 hour period. But for the first week, it may be much more.
Newborns feed for more reasons than just nutrition.
Comfort is another common reason why your infant wants to be at the breast day and night. The sucking motion is soothing to an infant and something that comes natural to her. To a newborn, there is no better place to be than in your arms with the ability to suck whenever she wants.
Your baby's constant sucking is all part of the lactation process.
In order for your milk to come in (usually around day three postpartum), your body requires the sucking action that your infant provides. Your newborn's excessive feeding requirements is her way of filling her body with the immunity-boosting colostrum (the pre-milk) and ensuring she always has a lot of milk whenever she needs it.
If baby wants to feed, let her feed. Whether it's because she's hungry, she requires comfort or she is doing her part to help bring in your milk, most problems with newborn feeding can be solved by the breast.
The exceptions to the rule
Of course, there is always an exception to the rule. And sometimes you will need to add formula to the mix. Here are a few instances when it might be time to discuss your options with a doctor, child health nurse or lactation consultant: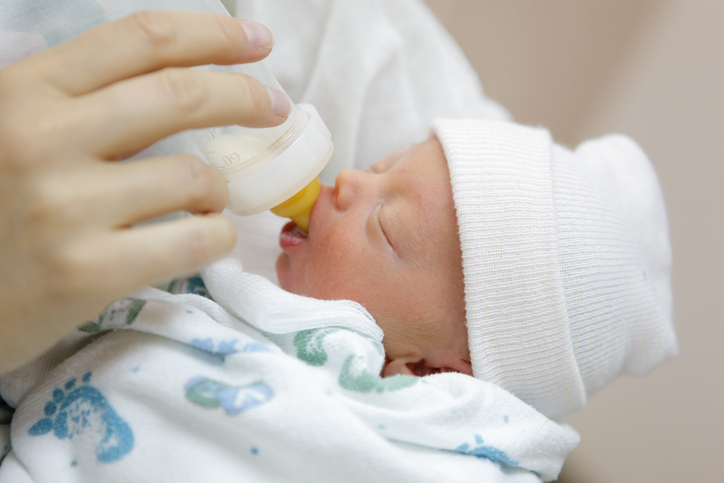 Your baby was born premature or has a very low birth weight. A doctor will be able to assess the right path for your child's nutritional needs.
Your baby is not gaining weight. All babies lose weight after birth. But if your infant fails to thrive and regain the weight within a month and remains in a low birth weight percentile, then this could be an indication that you may need to supplement.
Your baby is dehydrated. If bub isn't wetting 5 (or more) nappies in a 24 hour period, then this could be an indication that he is dehydrated and requires additional feeds.
Your baby is very ill. Determining the best treatment plan for your infant (and whether this includes breastfeeding and formula) will depend on your infant as well as the recommendations of your doctor.
You are very ill. Some medications are not suitable for breastfeeding mothers. Other times a mother may be experiencing a serious illness in which breastfeeding can compromise mum's health or impact the infant. Again, this is a question for your doctor.
Despite demand feeding and expressing, your milk supply is still incredibly low. Letting bub constantly feed will help increase your milk supply but sometimes this isn't enough.
Boost milk supply NATURALLY
There are a number of ways you can try and boost your milk supply. Supplements and medications may help (but should be discussed with a doctor, child health nurse or lactation consultant).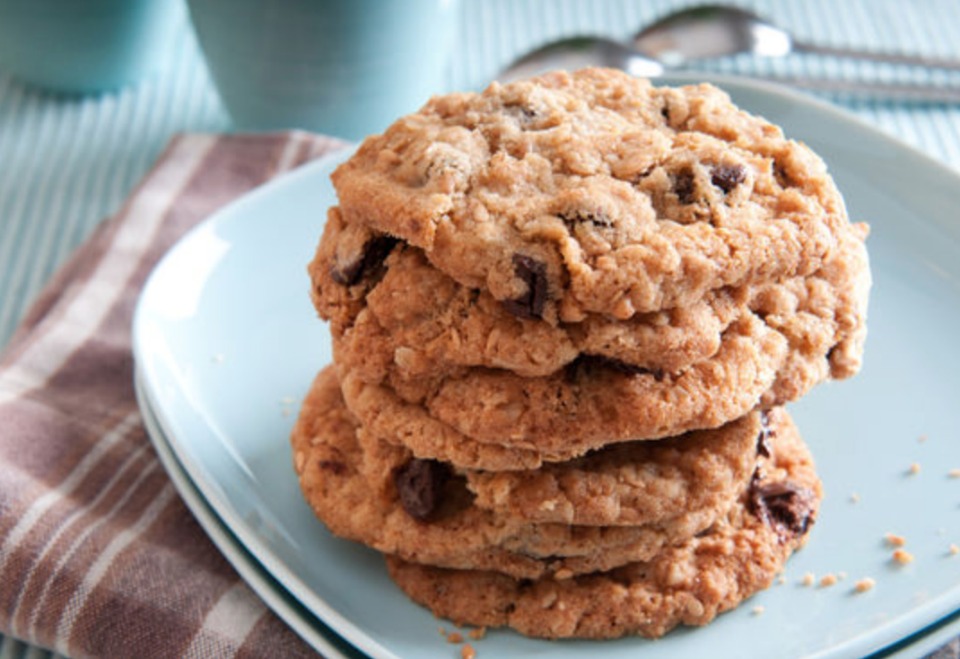 Below are a few of our favourite breast milk booster recipes that are not only delicious, but contain ingredients proven to help with lactation: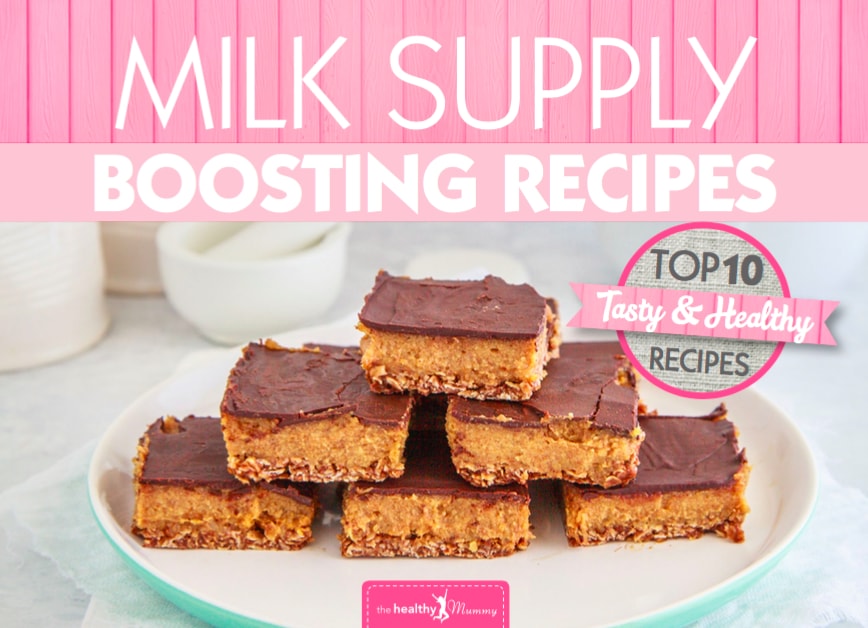 You can gain access to all of these recipes (and more) in an easy-to-store eBook right here. 
Our Healthy Mummy Smoothies are breastfeeding friendly!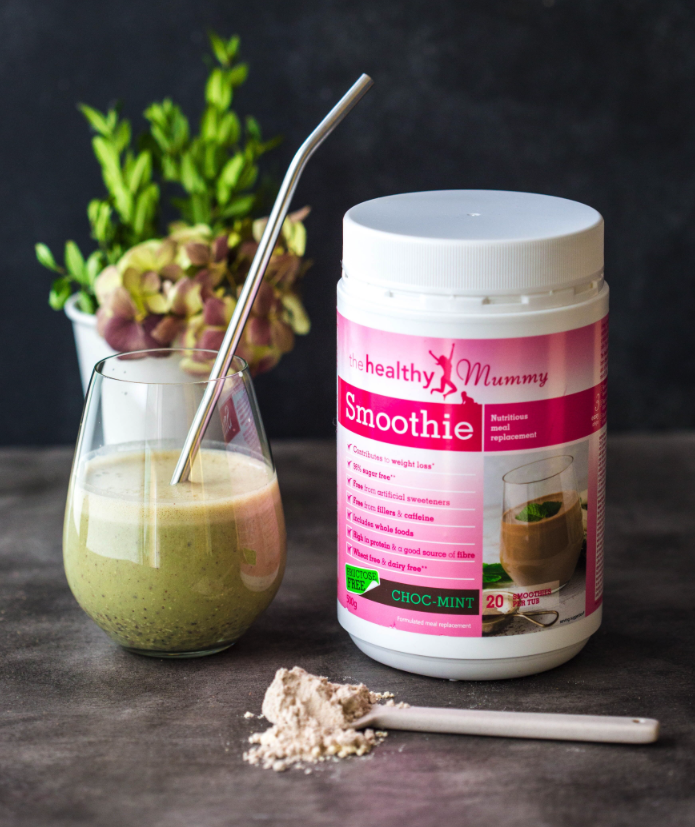 The Healthy Mummy smoothie has been created to help mums benefit from a wide range of nutrients which can also help support your healthy eating plan and exercise routine if you are trying to lose weight.
The smoothie range has been formulated by leading nutritionists, dietitians and with input from Monash University.
It offers an excellent source of essential vitamins, minerals, nutrients and important antioxidants.
It's also free from any weight loss accelerants, caffeine, contains no wheat ingredients, no fructose, is 96 per cent sugar free and is dairy free.
You can download our information fact sheet here. You can also download the smoothie label and ingredient list here.