NOW IN APP: Chelsea shares her meal plan and how she lost 62kg
Chelsea credits meal planning and prepping on the 28 Day Weight Loss Challenge for her fantastic success in dropping kilos.
Wowsers! We are so impressed with Chelsea Dixon's incredible transformation. She's lost 62kg by following the 28 Day Weight Loss Challenge.
The mum-of-four, who is based in the Sunshine Coast, credits meal planning and prepping for her fantastic success in dropping kilos and leading a healthier lifestyle.
In April and May  The Healthy Mummy app is sharing month-long meal plans from REAL mums and exactly what they've chosen to make and how they've lost the weight.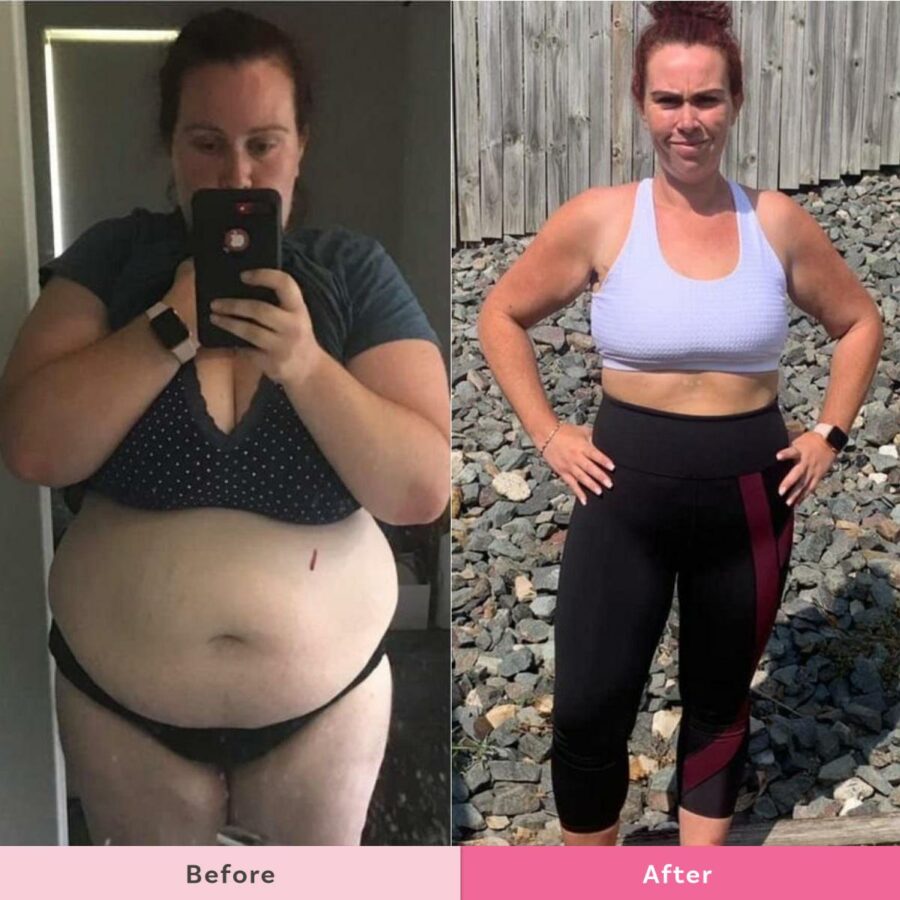 Chelsea explains her meal plan and why she chooses certain recipes that work for her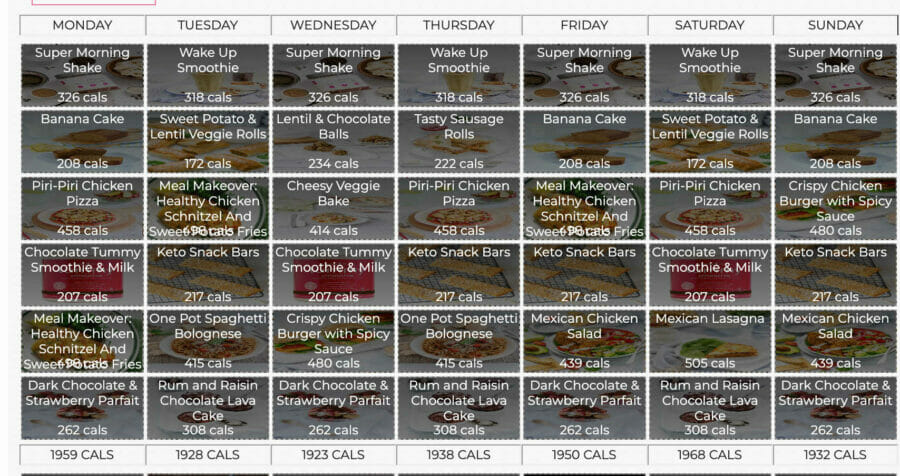 There HEAPS of meal plans on The Healthy Mummy app and Chelsea explains that she followers the higher calorie or pantry basics meal plans on the app. Her target number of calories is 1823 a day.
"I pick between the meal plans I have and to hit my calories."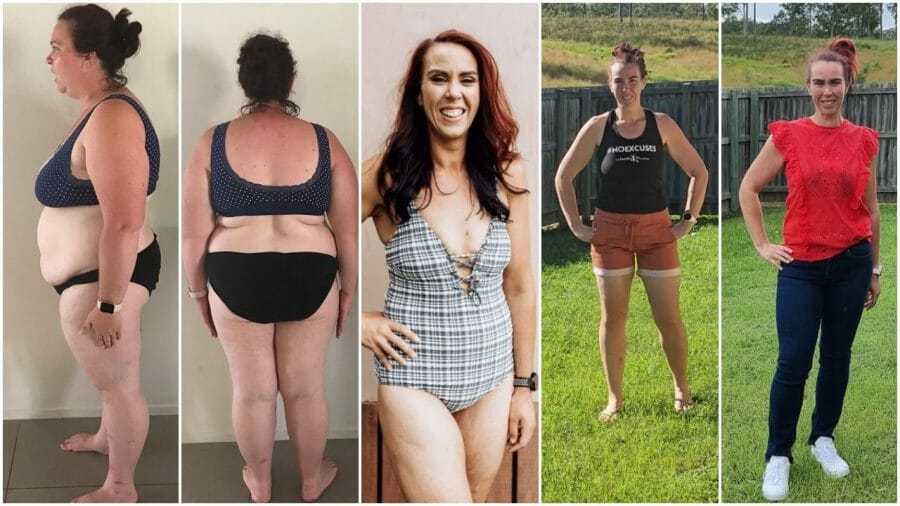 BREAKFAST
For Breakfast, Chelsea has a Healthy Mummy Tummy smoothie. 
"My go-to breakfast is a smoothie using the tummy range," she says.
"I love the smoothies as they are quick easy convenient great for a busy mum/woman you can take them anywhere."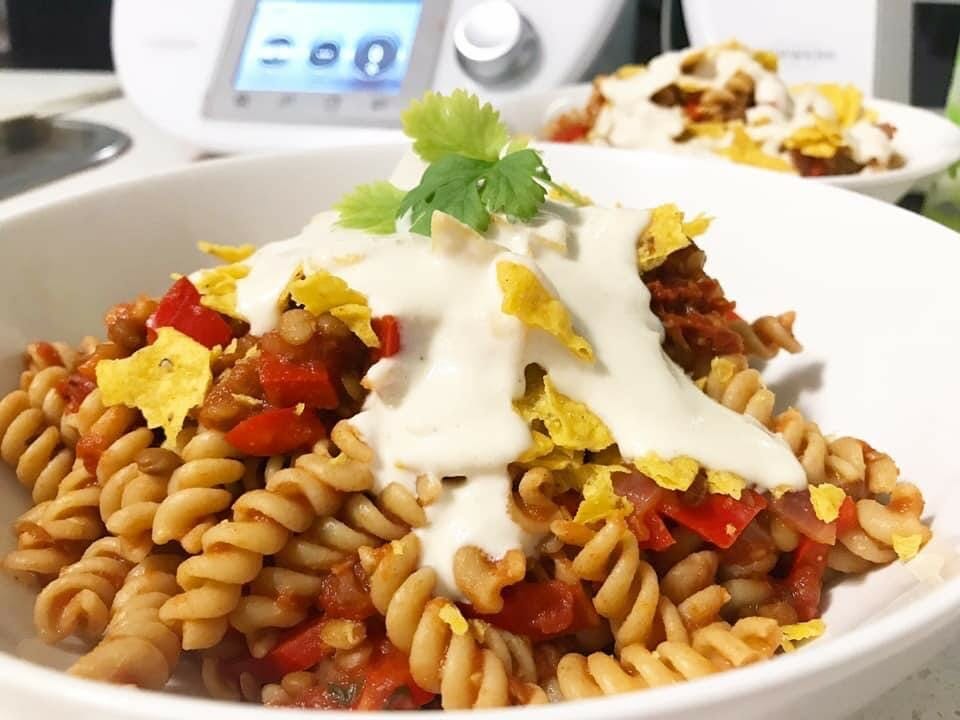 LUNCH
When it comes to lunch, Chelsea likes to have a Chicken Schnitzel or Cheesy Taco Pasta.

"I also love the Healthy Mummy Burgers. I love having bigger meals at lunch to keep me full as I find afternoon is snack time but if I'm full and content I get through," she says.
DINNER
Family favourites are One Pot Spaghetti, Mexican Lasagne, Mexican Chicken and Salad as well as Beef Rissoles and veggies.

"I love having these for dinner as these are family favourites it's so simple to bulk prep all of these meals to have them ready to go for me and my family," says Chelsea.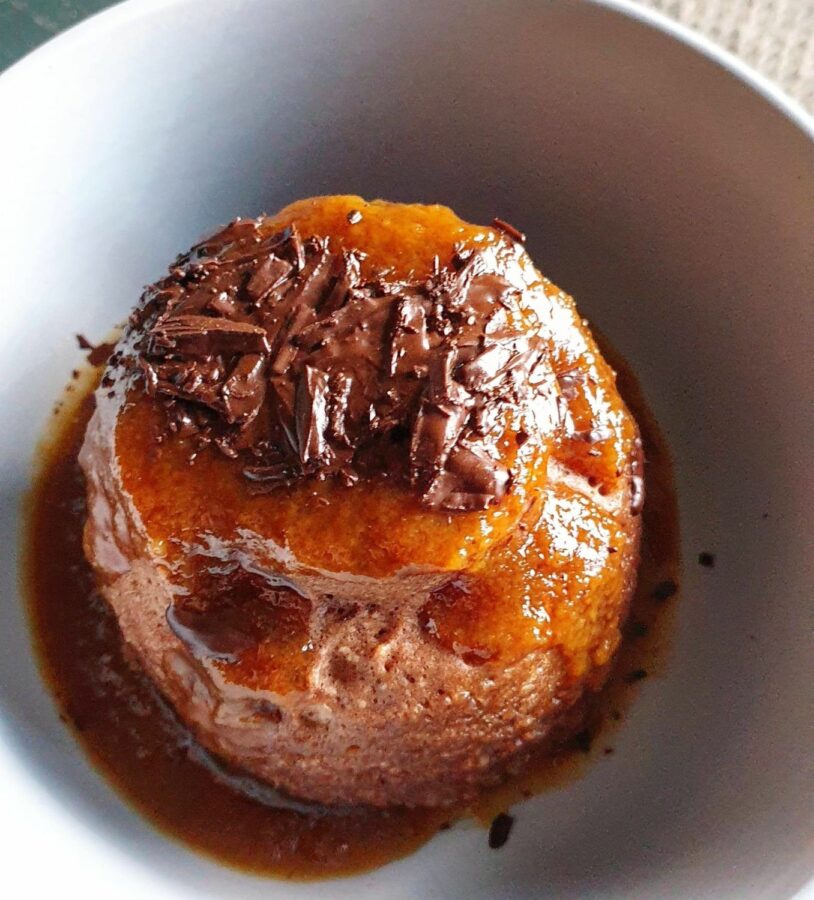 SNACKS
Top snacks for Chelsea are the Mug Cakes as well as the Choc Peanut Butter Cake.
"I have a sweet tooth so I love all the Mug Cakes my fave is the Lava Cake, Choc Peanut Butter Cake, Chocolate & Strawberry Parfait, Stewed Apples and Sweet Potato Muffins," she says.
"These are easy to prep or take only a few minutes to make and are worth the wait to hit the spot of my sweet tooth."
You can find ALL of these recipes on The Healthy Mummy app.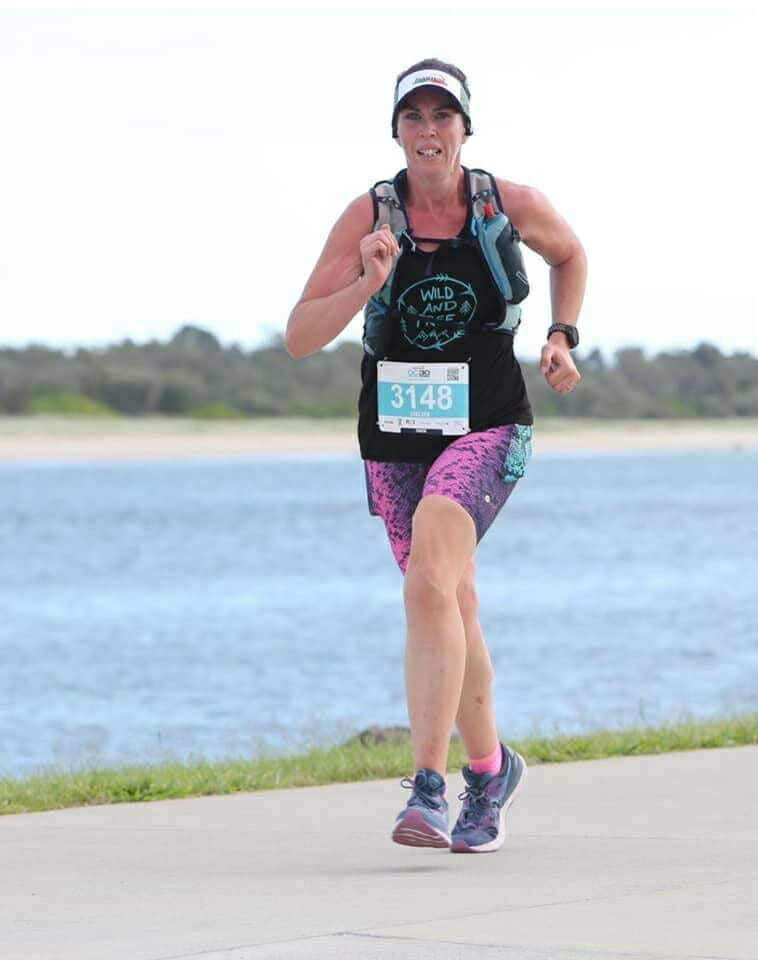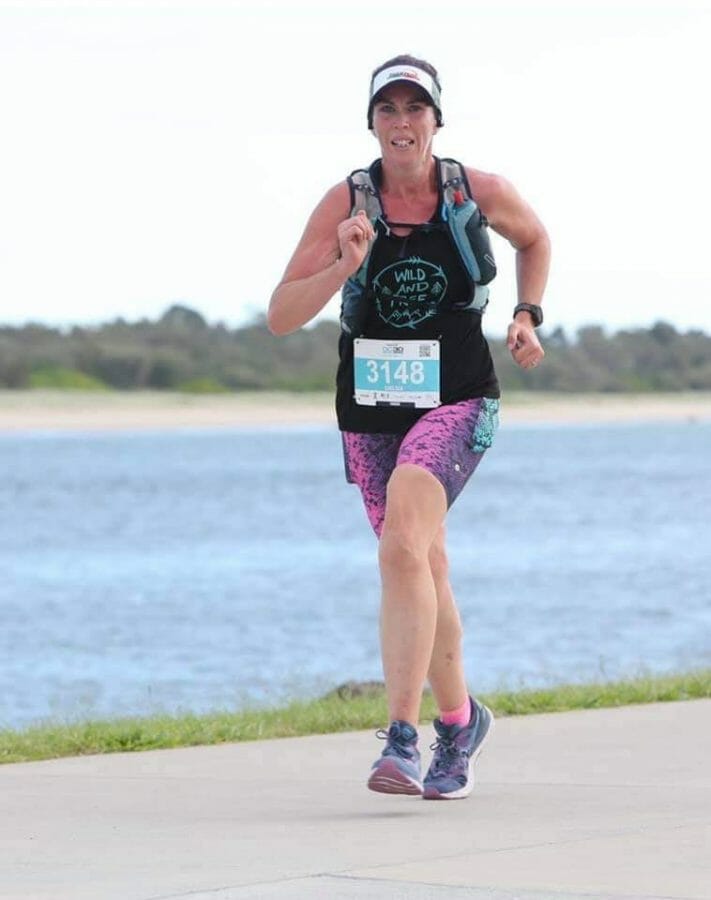 EXERCISE
"I use The Healthy Mummy app workout 2-3 days a week including the Tabata express, Boxing & Take 10 workouts," she says.
"These are all my favourites especially when time poor or just need something quick or break them up throughout the day."
What's more, Chelsea is also a fan of The Healthy Mummy's Protein Powders as well as the Apple Cider Vinegar tablets, Collagen Powder and also the SKIN range.
Amazingly, this meal plan is what helped Chelsea lose 62kg in 14 months and maintain her weight loss for almost two year.
See here to find out how to customise to different Meal Plans in the Healthy Mummy App
Get access to Chelsea's full month long customised Meal Plan in the Healthy Mummy App!
Chelsea Dixon has lost 62kg and is now running marathons
It's hard to believe Chelsea once weighed 130kg, lived on deep-fried food and had zero interest in exercising.Today she is almost half her original body weight, is smashing her fitness goals, running marathons and living her healthiest life.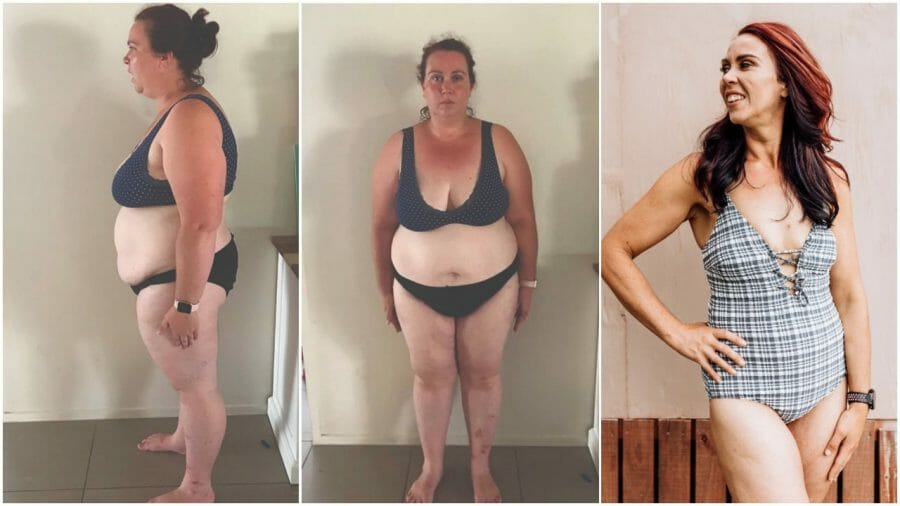 How Chelsea was able to lose the weight and drop down so many sizes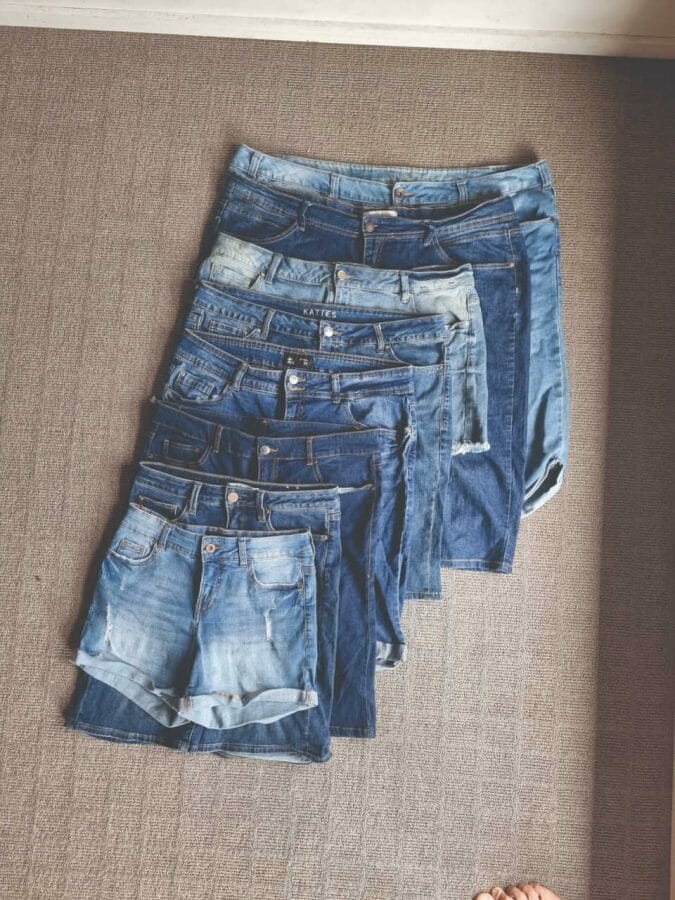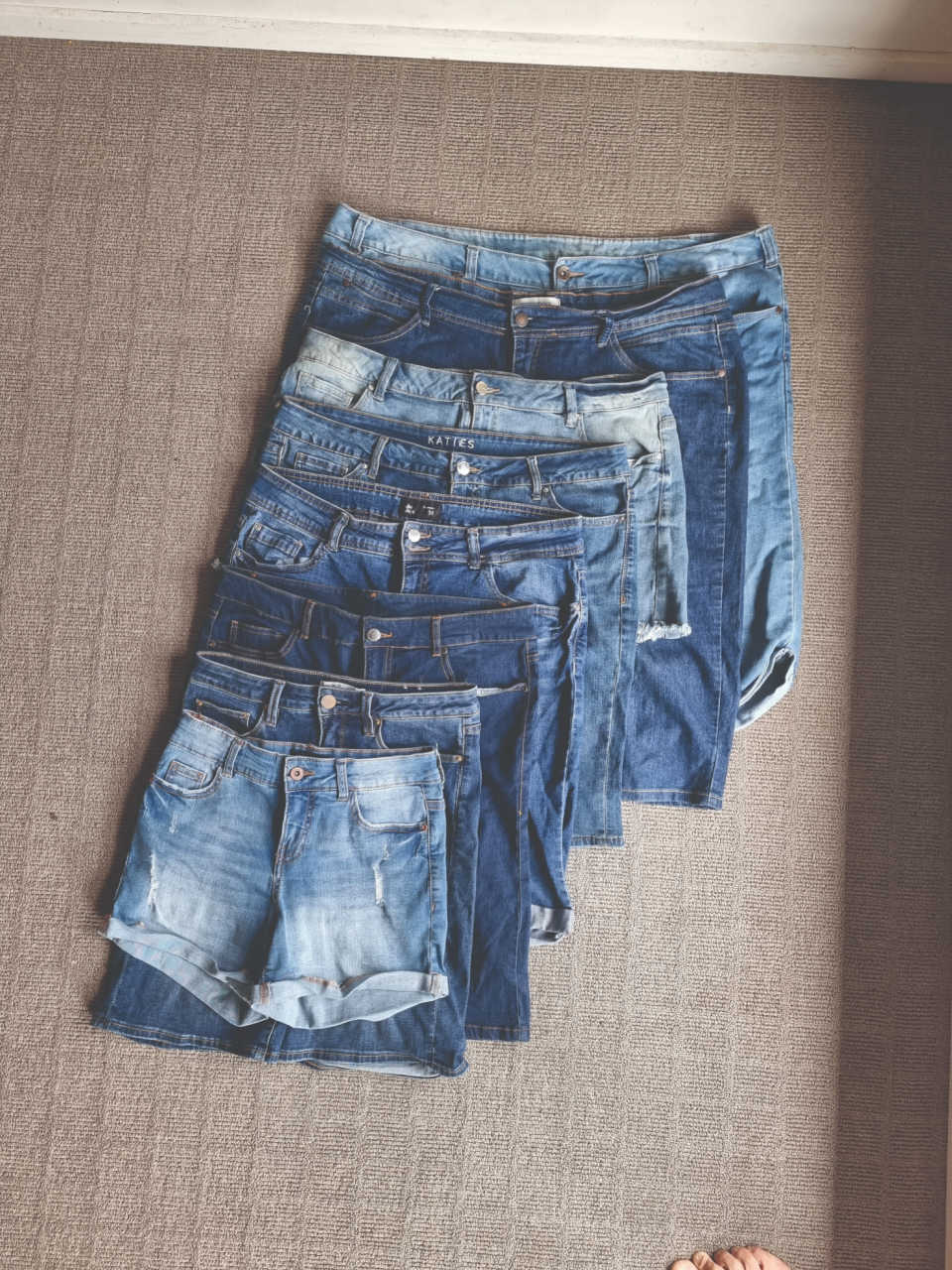 In fact, Chelsea says she had been so focused on making sure her family stayed healthy and happy that she neglected her own health.
When the scales confirmed she'd reached 103kg, that's when she says she needed to make some big changes.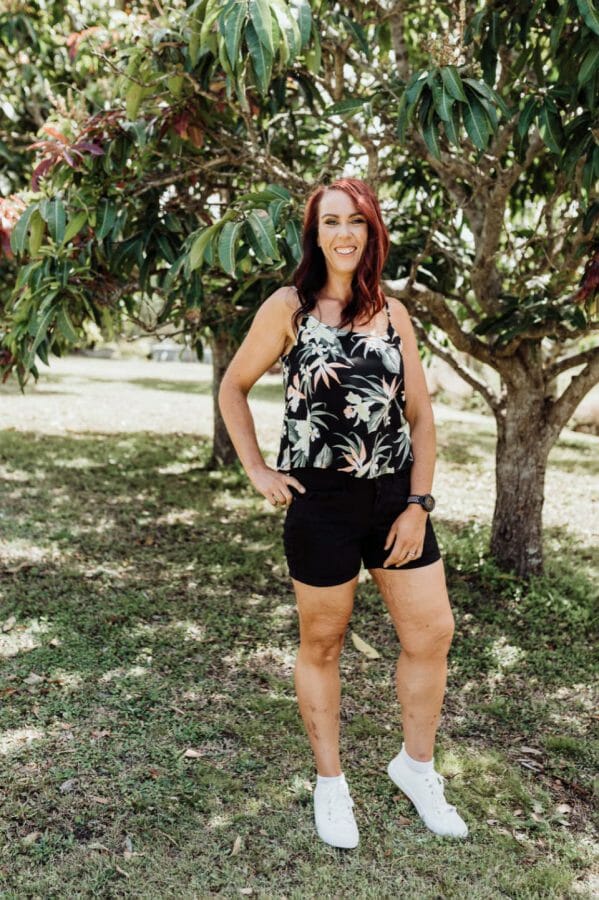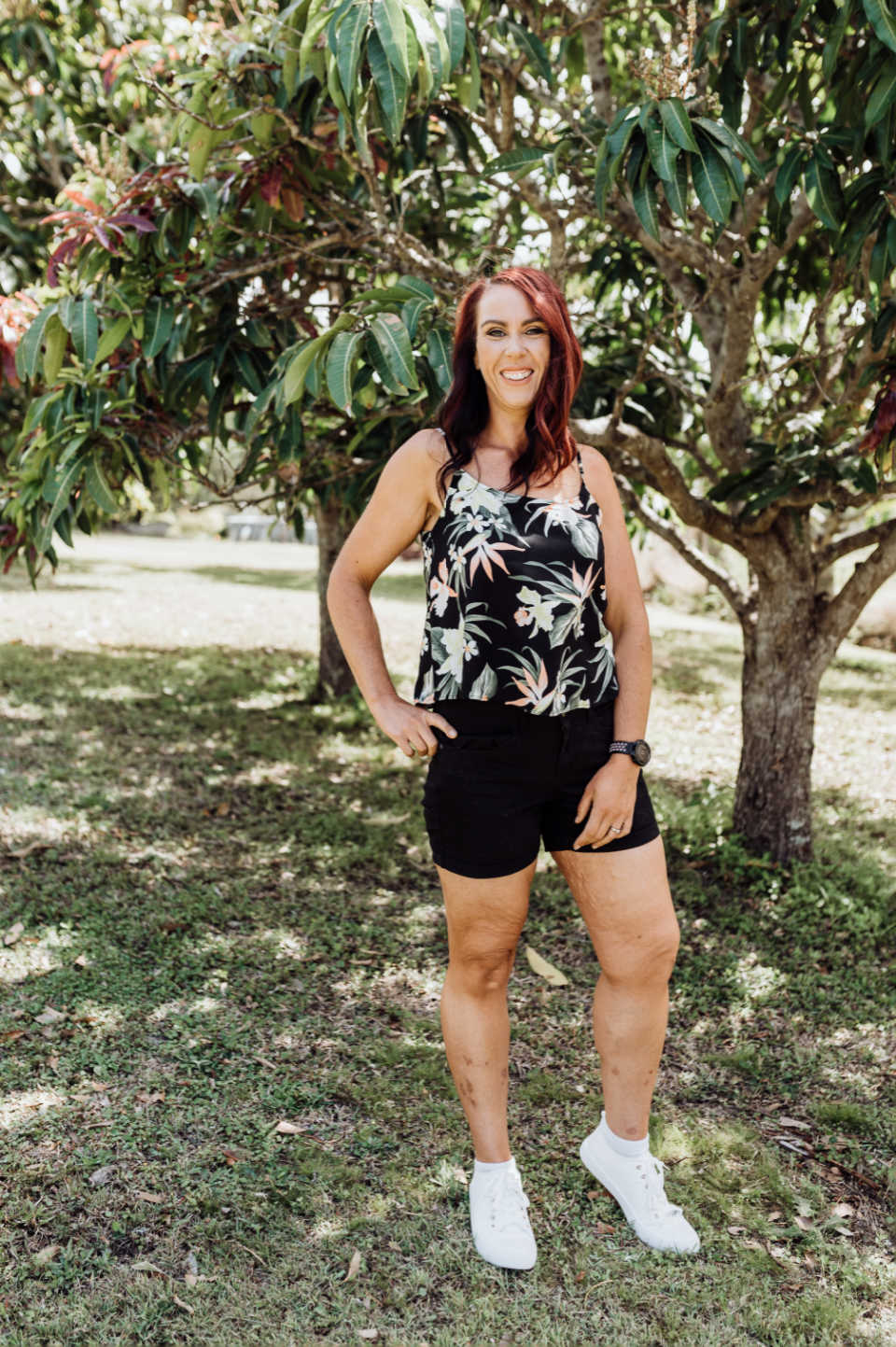 "I started slowly, increasing my exercise and making small changes to my diet," she says.
"This is all thanks to The Healthy Mummy teaching me about fuelling my body the right way.
"Teaching me that I can eat and lose weight and teaching me I can still have so many yummy foods and lose weight.
"Also the support from this community is amazing. We all empower each other we all support each other."
Join the 28 Day Weight Loss Challenge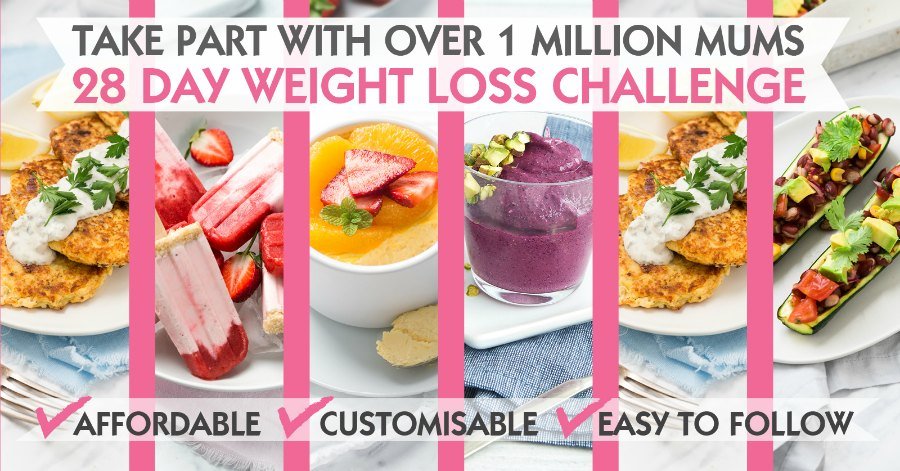 If you are wanting to lose weight and improve your energy – not to mention – help improve your overall health and wellbeing – our 28 Day Weight Loss Challenge is an awesome program to check out.
Our 28 Day Weight Loss Challenge includes:
28 days of at home exercise routines (no gym needed) – with video instruction
Customisable and breastfeeding friendly meal plans (including 7 Day Cleanse)
Time-efficient exercises for busy mums – under 30 mins
Challenge combines Pilates exercises with interval and circuit training (HIIT)
Suitable for basic to advanced fitness levels
Home to thousands of EASY-TO-MAKE recipes!
To learn more about our 28 DAY WEIGHT LOSS CHALLENGE CLICK HERE or purchase our Smoothies.