Cot Safety Warning For Parents Following Baby's Death
There's a renewed call for parents to ensure their baby's cot is safe as an inquest into the death of a seven-week-old girl continues in the UK. The newborn was sleeping in a brand of cot that is still being sold in Australia. * Trigger warning, this post mentions the death of a baby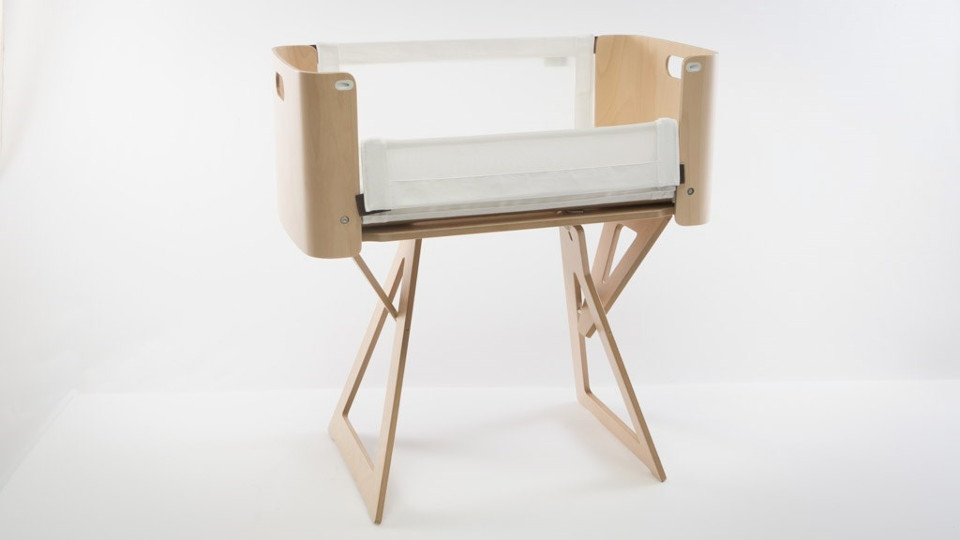 The Bednest cot has retractable sides and according to its website, it's designed to be used next to the parents' bed.
"Bednest is a bedside or alongside crib or bassinet. Sometimes called a co-sleeping crib or close-sleeper or bassinet," the website explains.
It's been reported that newborn Grace Joy Roseman had been put to sleep in a Bednest cot in April last year and was found dead by her mother later that morning.
Mother Speaks Out About Tragedy
Speaking ahead of this week's inquest into her daughter's death Esther Roseman said: "She had managed to get her neck over the edge of the folding side of the NCT Bednest crib. Grace died of asphyxiation; her brain was starved of oxygen.
"Immediately following Grace's tragic death, as her mother, I felt nothing but guilt, self-blame, shame and judged. I felt tortured that I didn't have the choice of ending my life because I could not be that selfish to my family."
Bednest is one of the most versatile cribs on the market with many features making it a truly unique product. pic.twitter.com/efjijnaDi8

— Bednest (@Bednest) September 13, 2016
Last year Coroner Penelope Schofield said there would be a risk of future deaths unless action was taken. She put forward several matters of concern, including that a large number of second-hand cots are being sold without instructions.
The coroner's report said that the baby was found with her head over the edge of the cot and she was unable to lift her head back, restricting her air supply.
Inquest Into Baby's Death Begins
According to The Telegraph, this week's inquest into Grace's death heard that the cot was second-hand. It didn't come with instructions or the straps to attach it to an adult bed.
While the cot had one side that can be lowered, the inquest was told that the instructions state a baby shouldn't be left alone with the side down.
Mrs Roseman told the inquest: "I didn't have those instructions, it's a shame those instructions weren't on the side of the cot. It seemed the cot was designed with the half fold to stop the baby rolling out of it.
"I didn't see any risk, if I had known for one moment, in the room or out of the room she was capable of what she did, there's no way I would have slept with that side half down."
Bednest In Australia
Consumer advocacy group Choice says that after the death of Grace, Bednest released a modification kit. It aims to stop the cot from operating the half-open position. The kit is also available in Australia for models sold from 2013 to 2015.
Current models on the market don't allow for the half-open position.
https://twitter.com/Bednest/status/475717976071897090
Voluntary Modification
Choice says it was told by Bednest that the voluntary modification was unrelated to Grace's death.
With Bednest explaining: "As a precaution we decided to make available to our customers a kit which prevents the folding panel being left in the half-raised position".
"This was to address some concerns recently raised by some experts in the UK about the height of side panels in bedside cribs and questioning the 4-inch height specified in the US Standard."
The inquest into Grace's death continues.
For more information on cot safety in Australia, take a look at the official standards.