Could The Five-To-One Ratio Be The Secret To Marriage Success?
An estimated 69 percent of new parents experience conflict, disappointment and hurt feelings, says marriage expert and psychologist John Gottman. But it's not all gloom and doom once you have a baby. Dr Gottman suggests couples can thrive by having more positive interactions, using his five-to-one ratio as a guide.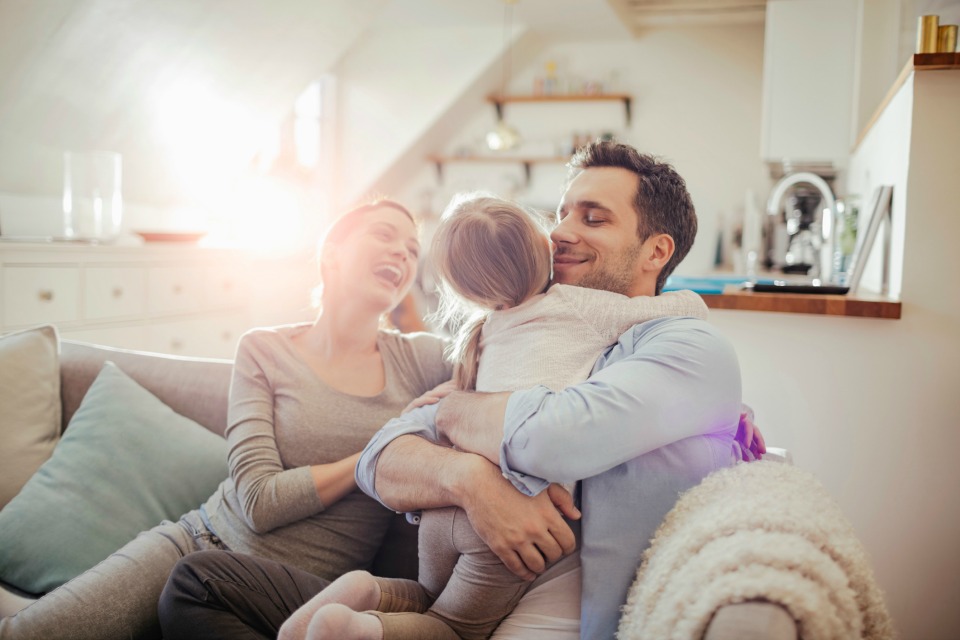 Never-ending housework, lack of sleep and financial concerns can all cause a decline in marital satisfaction. Even the hardiest of relationships will be put to the test when a baby is added into the equation.
Interestingly, marriage expert John Gottman says the best predictor of martial adjustment after the baby arrives is the quality of friendship in the marriage.
So what can frazzled, exhausted and disenchanted couples do to help nurture their fragile relationships?
Five-To-One Ratio Key To Marriage Success
Maybe try Dr Gottman's guiding principal of adding more positive interactions into everyday life on a five-to-one ratio.
In other words, for every nasty or negative interaction you have with your spouse, try adding five positive ones. They don't need to be outlandish and extravagant gestures.
Just a smile, a random hug or the offer of a cuppa might do the trick.
According to Dr Gottman, who has spent decades studying the habits of healthy couples, the ratio of positive to negative interactions between divorced couples was just 0.8 happy encounters for every unhappy one.
But it is actually possible to maintain a happy partnership when you're struggling to cope with the unrelenting demands of parenthood, work and life in general?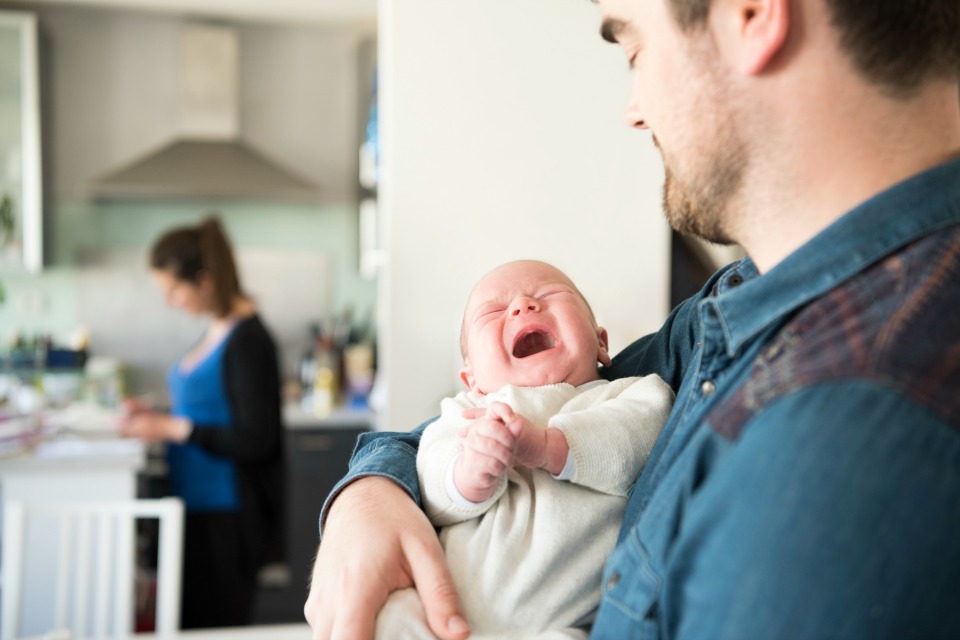 It sure is. The Australian Psychological Society says you can actively keep your love alive by valuing and nurturing your relationship, here is how.
10 Tips For A Happy Relationship
Plan regular time together doing something you both enjoy.
Give your partner the benefit of the doubt rather than assuming the worst. Be curious and seek to understand why your partner is acting the way he/she is.
Make sure the positive experiences in your relationship outweigh the negative experiences by five to one. Make sure you show your appreciation for your partner's caring actions.
When there is conflict make sure you calm yourselves by taking time out when emotions are high, and coming back to the discussion later.
When mistakes are made, make sure you both work to repair the damage.
Be there to support your partner in times of difficulty, and encourage him or her in work, friendships and leisure activities.
Be prepared to be influenced by what is important to your partner, just as your partner needs to be influenced by you.
Have a 'team mentality'. When there are difficulties, talk about what 'we' need to do about it.
Have high standards for your relationship, and stick to them yourself.
Keep your sense of humour, and make sure you have fun.
Sure it might not always be easy to inject some positive interactions in to your life. But we reckon it'll be worth it in the long run.
Meanwhile, if you want to get in shape this year the Healthy Mummy's 28 Day Challenge is just the ticket!