Delight your friends and family this festive season by creating a jumbo platter or grazing table.
A VISUAL FEAST for the eyes (no wonder grazing tables are such a huge hit these days), they can also be waistline and budget friendly too.
Simply pick from your favourite Healthy Mummy Christmas recipes from our 28 Day Weight Loss Challenge and you are sure to satisfy even the pickiest of eaters (children included!).
And best of all, everything can be made in advance and simply assembled on the day. So that means one less thing to sweat about.  It couldn't be easier!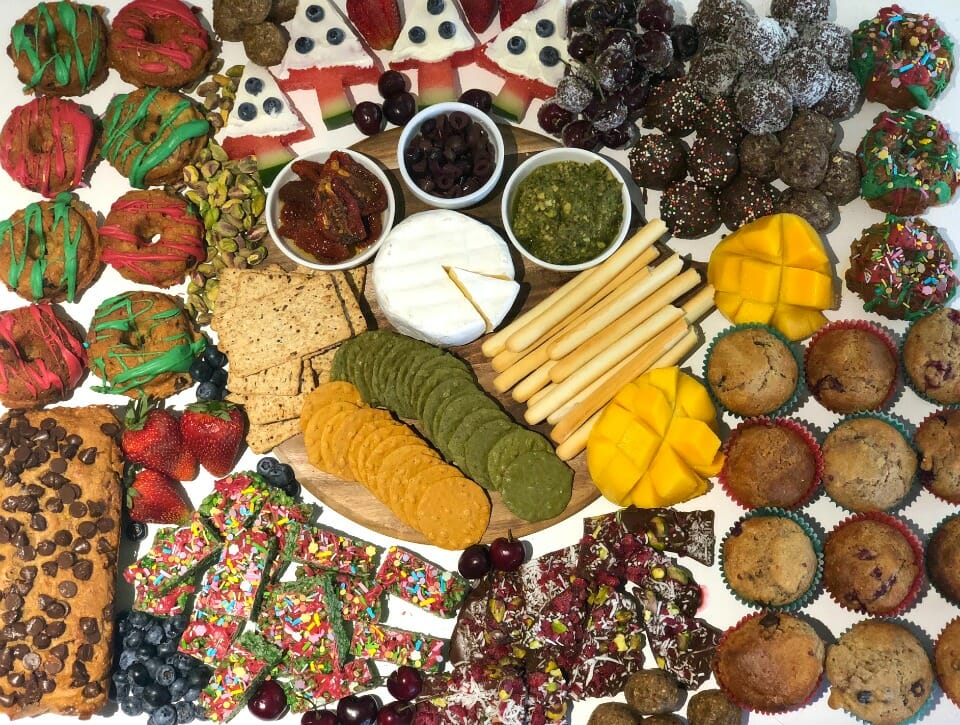 Hosting a Christmas celebration and staying on track with weight loss
Christmas is the time of year when we get busy catching up with friends and family and our days seem to revolve around food and drinks.
There's no need to worry about missing out on delicious food this Christmas as the healthy, tasty recipes below will help you reach your weight loss goals.
If you are hosting a party, make a feast on a large platter or turn it into a grazing table. Think one large spread where people can pick and choose and graze their way through the night.
Kaitie's Healthy Mummy Christmas grazing table
Our AMAZING Meal Prep Queen Kaitie Purssell shows how it is done! She shares her Christmas feast below featuring her favourite festive snacks from the 28 Day Weight Loss Challenge.
Pick and choose any of these snacks to take for when you are asked to 'bring a plate' or just to get everyone in a festive mood.
Here is what Kaitie made:
Healthy Mummy Christmas Trees made into a slice with a drizzle of white choc, coconut oil and red gel food colouring.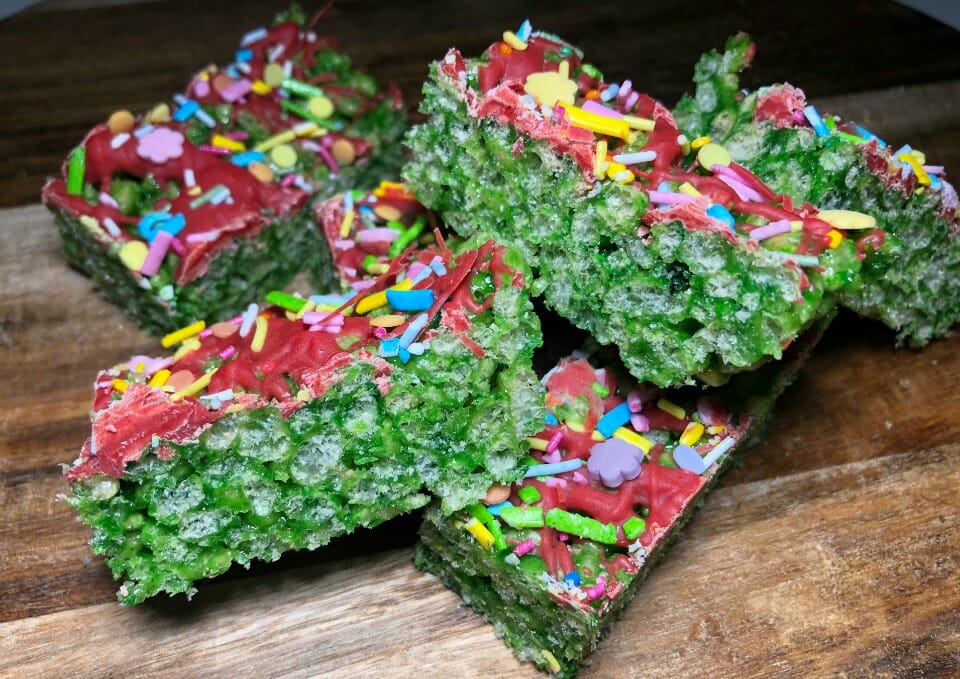 Weetbix Balls drizzled with dark chocolate and sprinkles.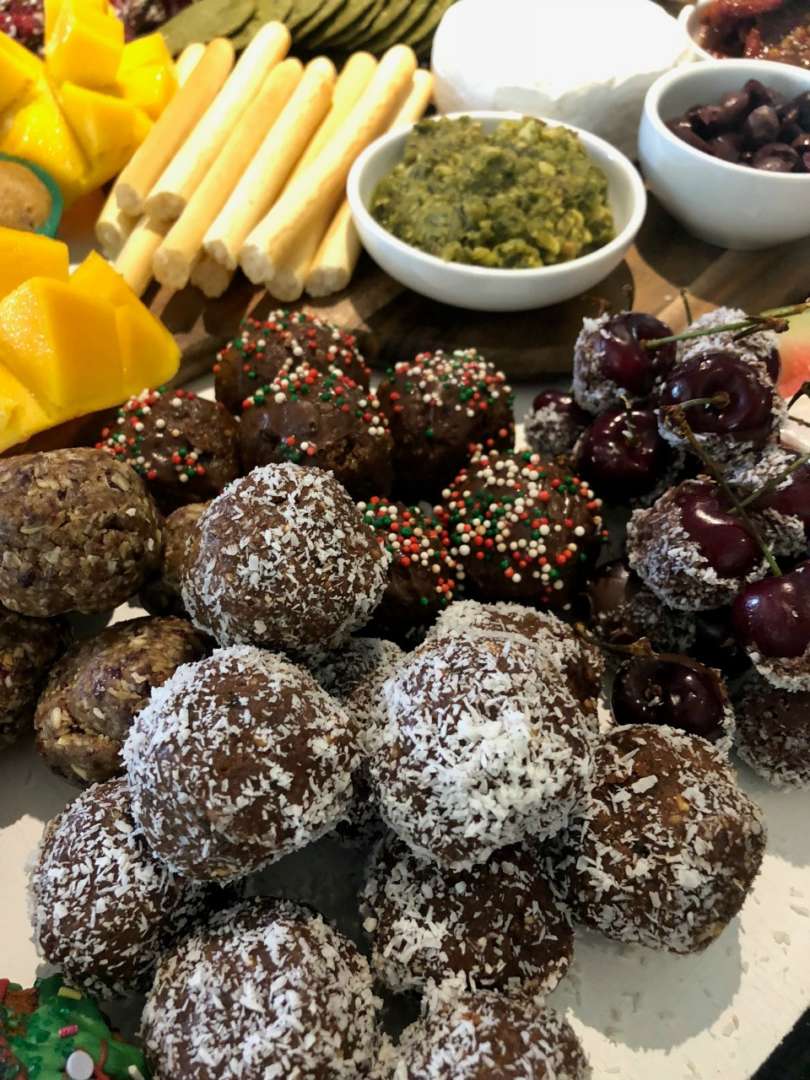 Choc Dipped Cherries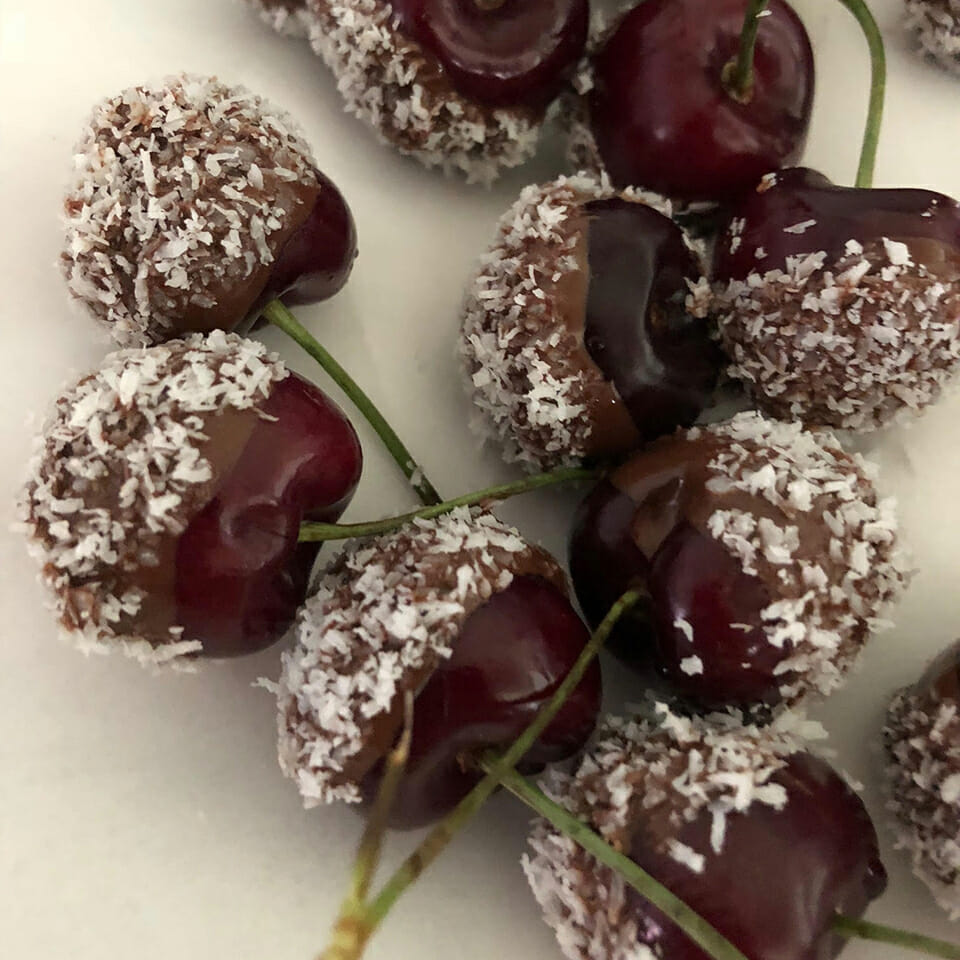 Recipe from The Healthy Mummy 28 Day Weight Loss Challenge
Mini Donuts with a drizzle of white choc, coconut oil and red or green gel food colouring.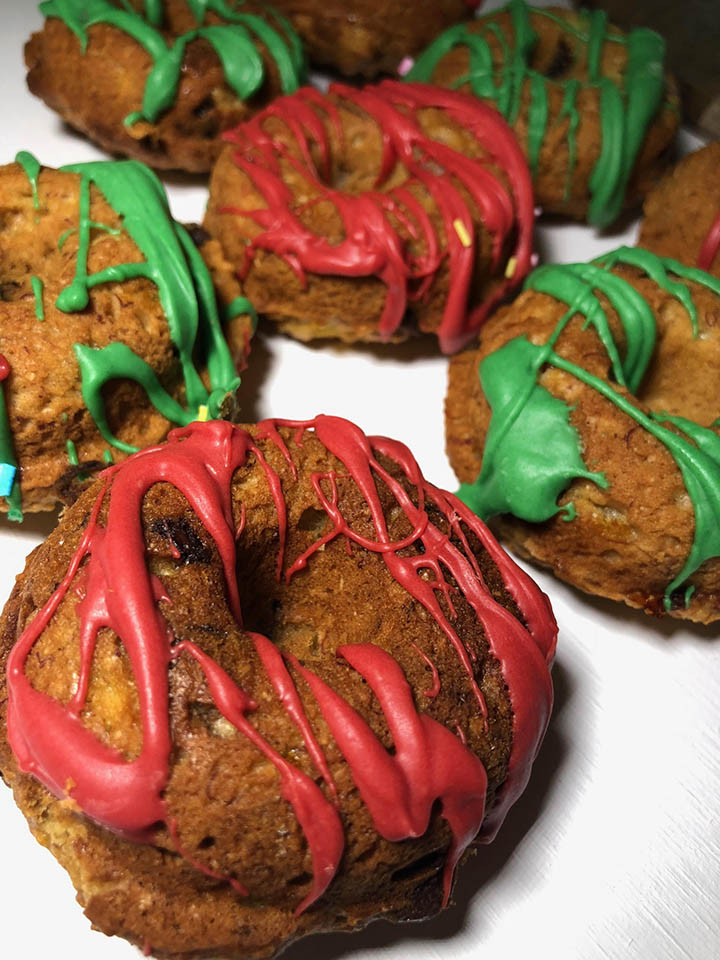 Salted Caramel Bliss Balls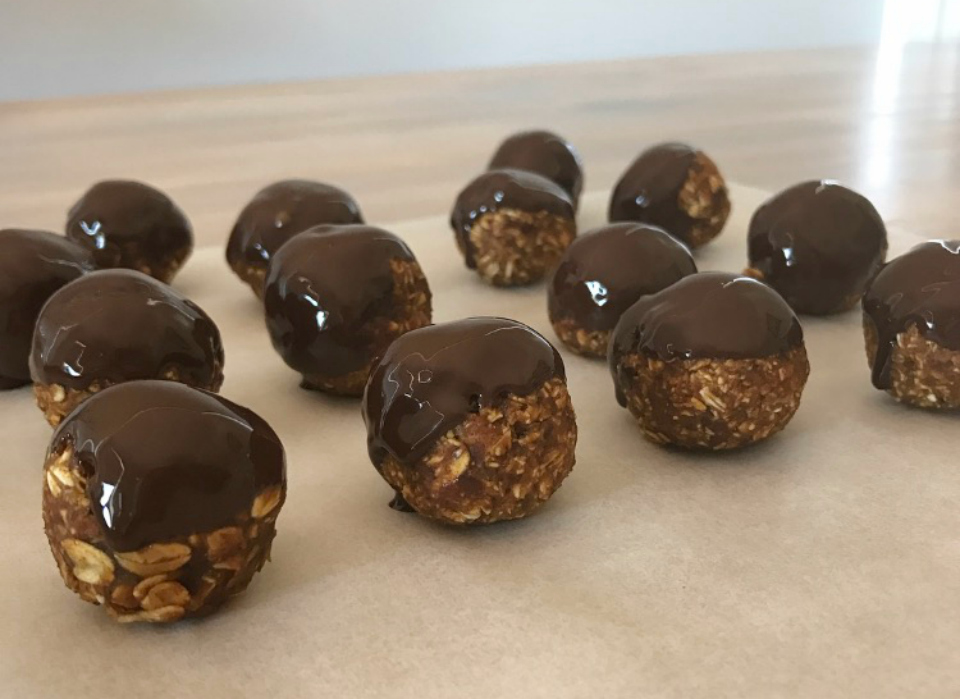 Chocolate and Raspberry Bark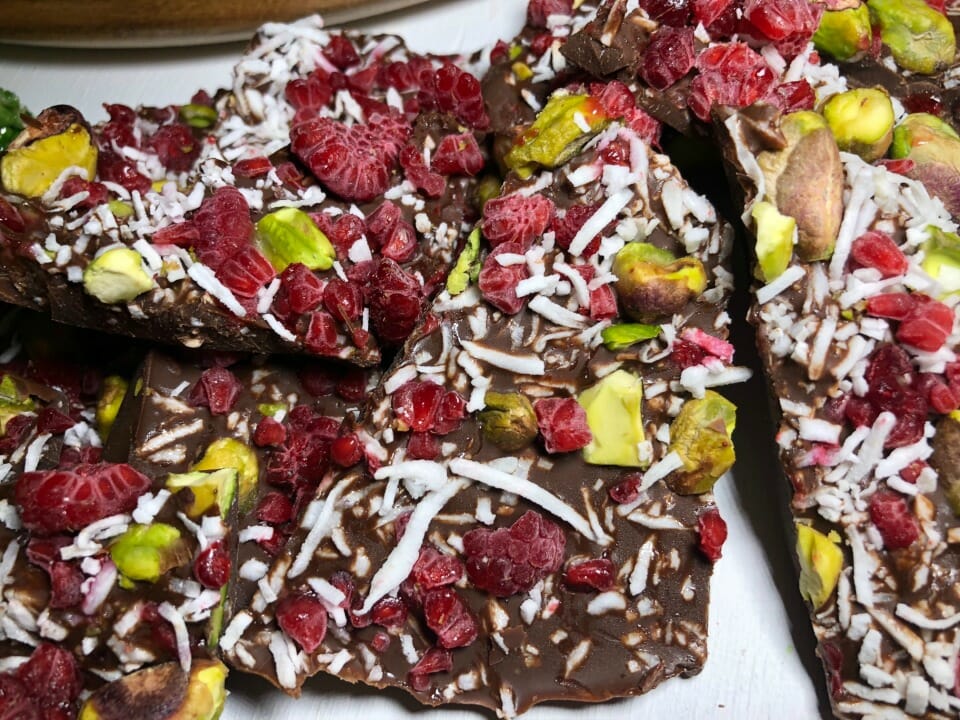 Frozen Watermelon Christmas Trees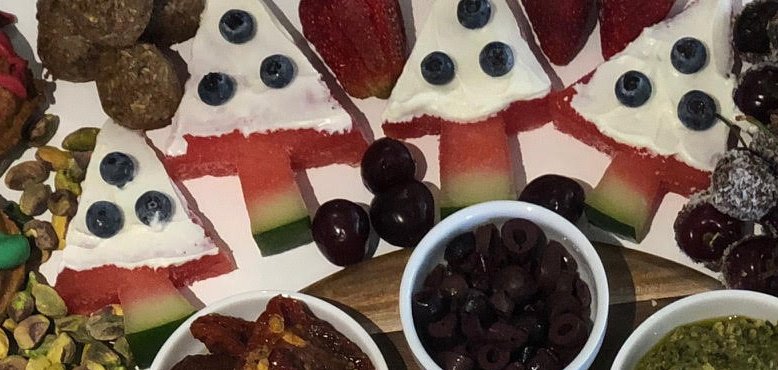 Wholemeal Chocolate Chip Muffins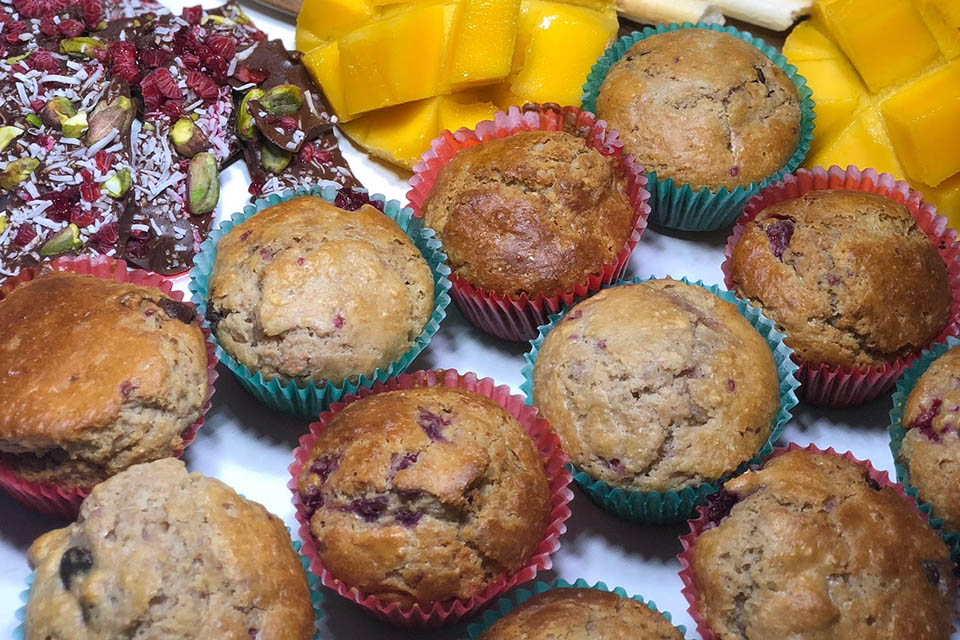 Plum Pudding Balls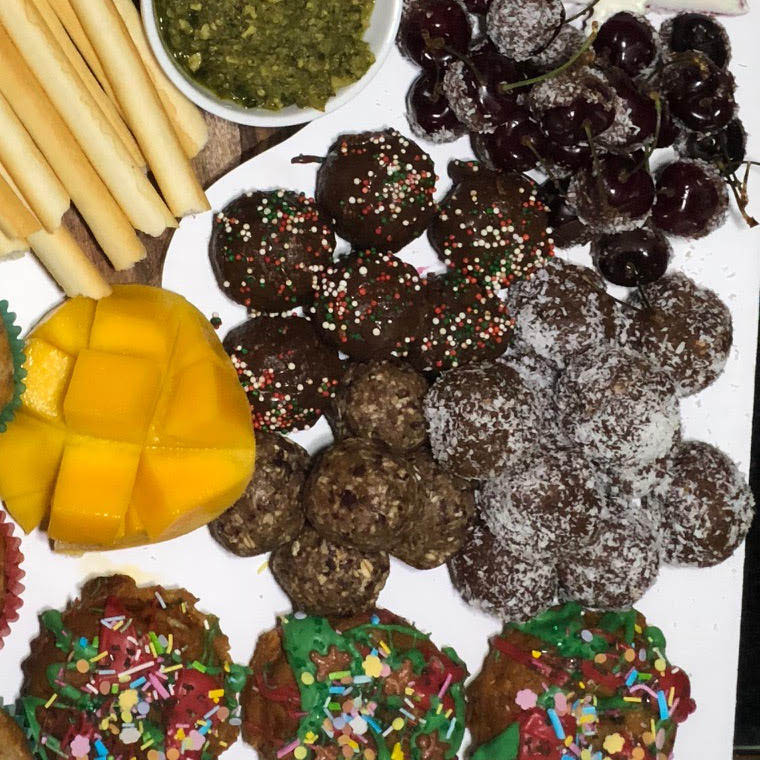 Recipe from The Healthy Mummy 28 Day Weight Loss Challenge
Wholemeal Choc Chip Banana Bread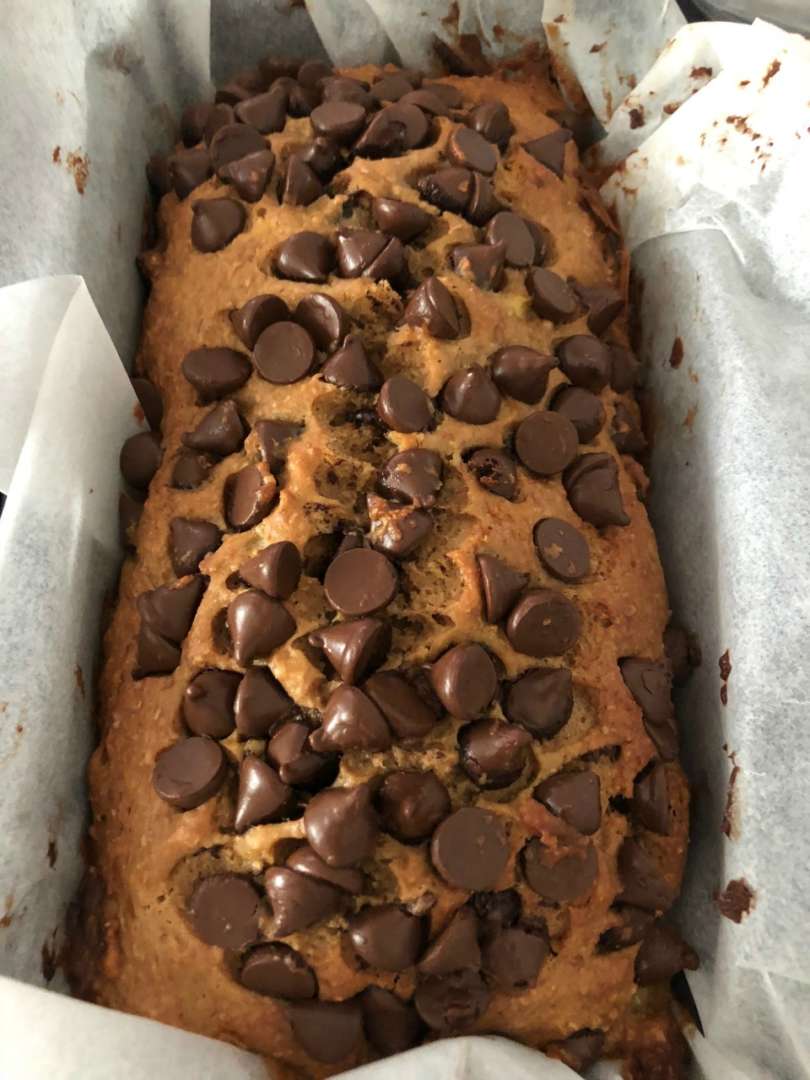 Recipe from The Healthy Mummy 28 Day Weight Loss Challenge
Kaitie then added some Brie, pesto, semi-dried tomatoes, olives, fruit, nuts and crackers.
She says "I used some family favourite recipes so I knew it would be a crowd pleaser!"
Kaitie's tips for creating a platter/grazing table
Raid your pantry, use ingredients you already have first!
It's ok to get a little bit fancy by adding a little white chocolate or sprinkles to spice things up. Yes, it will increase the calories but it is a much better option than making the unhealthy alternatives and it's only once a year!
After baking, cooling and decorating all your items get a large board to put your spread on.
Place things around the board starting with the bigger items first and what you want to feature in the middle. From there simply fill in gaps, you can do this by using a mix of nuts, fruit, dried fruit, anything you have on hand!
The Healthy Mummy team would like to thank Kaitie for sharing her Christmas grazing table with us.  Now, we just want to know – when can we come over?
If you like what Kaitie did check out our other Meal Prep Queen Sascha Farley's amazing platter.
Looking for some more Christmas entertaining ideas? Grab our Christmas and Entertaining Cookbook!
With over 150 healthy festive recipes, The Healthy Mummy's Christmas and Entertaining Cookbook can help you cook up a storm this Christmas.
This cookbook contains impressive Christmas menus, delicious starters and yummy and creative snacks. Learn more about our Healthy Mummy Christmas and Entertaining Cookbook.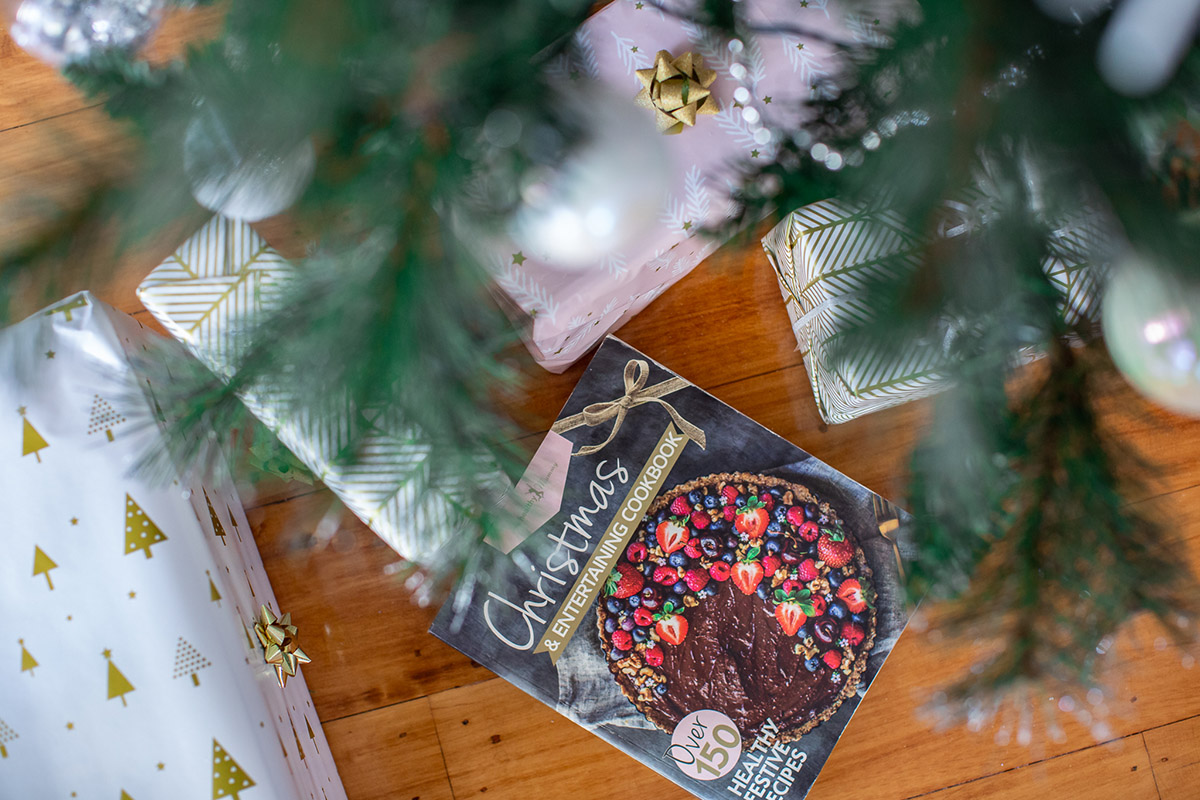 Join the 28 Day Weight Loss Challenge
The Healthy Mummy has been helping busy mums shift the baby weight and boost energy for eight years, and we are CONFIDENT that we can help you too.
Did you know the 28 Day Weight Loss Challenge is designed to help mums lose 4-5 kilograms a month WITHOUT avoiding whole food groups, going hungry and rigorous gym workouts?
The 28 Day Weight Loss Challenge is home to 4,000 recipes, four weekly meal plans, 350 exercises, workout videos plus 24/7 support.
The 28 Day Weight Loss Challenge is not only a sustainable way to lose weight but is family-friendly, breastfeeding-friendly and can be customised to suit all dietary requirements (for example, gluten-free, vegan, vegetarian etc).