Healthy Breakfast Ideas
Healthy, delicious and nutritious healthy breakfast ideas for weight loss that you can simply add to your meal plan. Start your day with these easy to prepare weight loss breakfast recipes, including apple and cinnamon quinoa porridge as well as blueberry and vanilla pancakes – yes, pancakes! We even share with you how to prepare an easy healthy breakfast for the whole week.
Breakfasts | Desserts | Mains | Smoothies | Snacks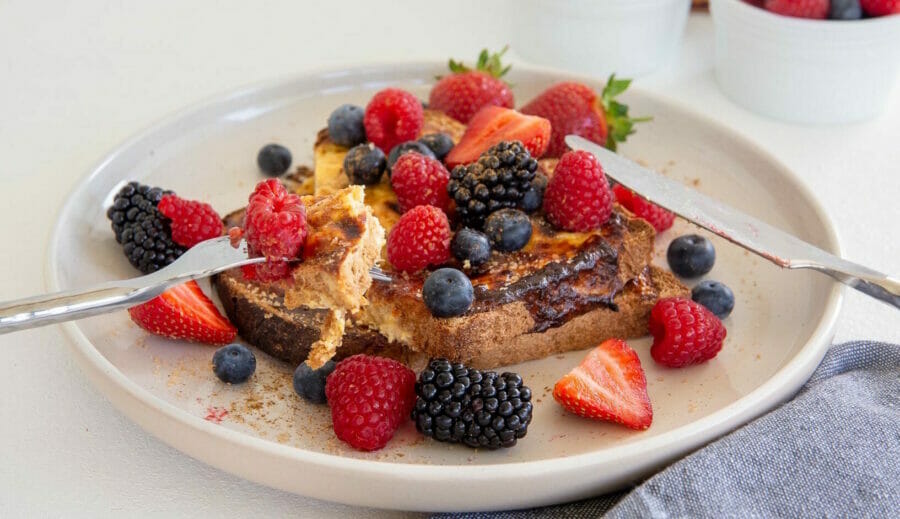 This Air fried custard toast from the 28 Day Weight Loss Challenge offers a healthy twist on the Tik Tok version at just 288 cals per serve.
Read More