Single Mum Of 4 Proves When The Going Gets Tough, The Tough Get Going
We love hearing the incredible stories from our Healthy Mummy Community members and Christie Lee's is no exception. Her real and raw account of her struggles with mental health and PND, raising a family of 4 solo, and weight loss journey with the Healthy Mummy has blown us away.
This INSPIRING mum proves when the going gets tough the tough get going. And by tough, we mean Christie!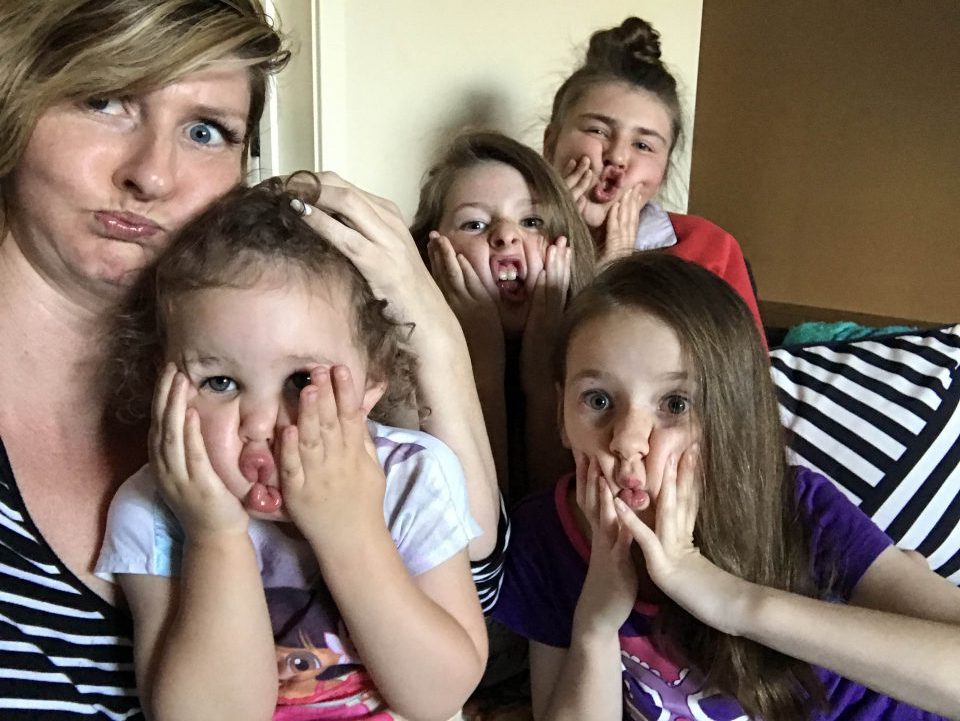 Christie Plumridge is a single mum from NSW with 4 young girls ages 2 – 12. She proves that no matter how hard things are, it is possible to turn your life around. We are so proud of how this STRONG mum has created an amazing new life for herself and her children.
Here is Christie's story:
A reckless past and mental health issues
I had always been thin, however, it was through living a very unhealthy life that included addictions, alcohol abuse and eating disorders. I was reckless! I was mentally unhealthy and the only time I took care of myself was when I was pregnant. But once I had given birth my old habits would creep back in.
Breastfeeding joy
After being a single mum to 3 girls for 3 years I fell madly in love (with my then partner) and we decided to have a baby. This time I wanted to do everything the right way. I ate well after being sober for 2 years and was on a mental health plan. At 32 I had my 4th daughter.
I was so happy that I was able to breastfeed my fourth child as my former lifestyle had meant I produced no milk for my previous three babies (something that I have felt guilty for ever since). Being able to breastfeed was amazing!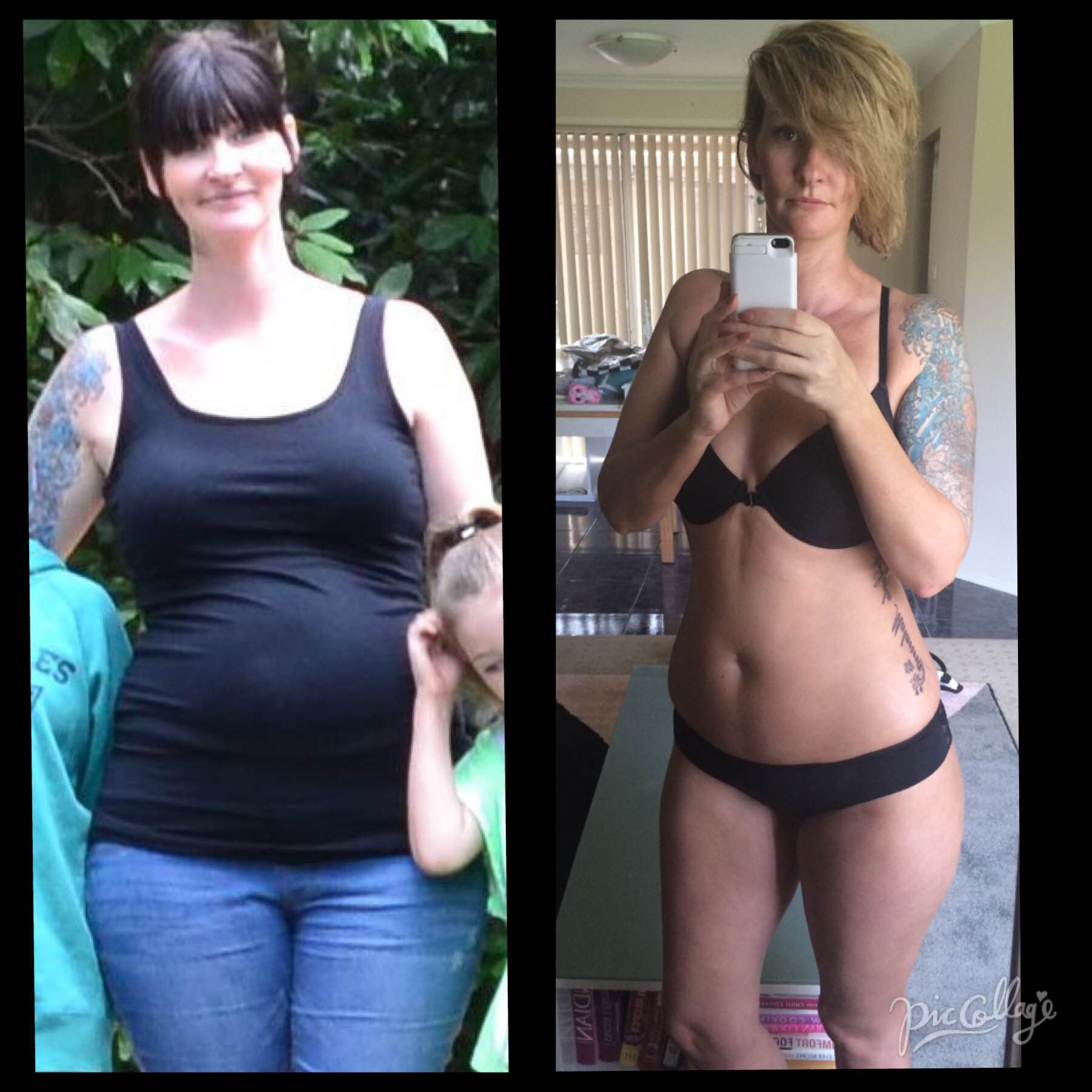 Road blocks
However, quickly after my fourth child was born I began struggling with my home life and started to rapidly gain weight. It became a point of contention between my partner and I and our relationship started to deteriorate. I have bi polar disorder that was triggered by PND. And stemmed from traumatic child abuse, the meds I was on, as well as not knowing how to eat healthy.
As my weight ballooned, my self-esteem took a dive. Having a partner that no longer finds you attractive is soul destroying and I did not know how to get past that or how to fix it – in all honesty I didn't really try!
Taking control
When my baby was 11 months old I found the Healthy Mummy program and began the 28 Day Weight Loss Challenges and loved them! By eating right and working out at home together with the amazing support I received from the Lose Baby Weight Facebook group I was able to stop taking medication and manage my own mental health.
Results
I lost 17kg in 5 months!
More roadblocks
Just as things were going well my world fell to pieces again after my best friend succumbed to depression and suicide. My grief was immense and within 3 weeks I lost my partner as well. I wondered – was life playing a cruel joke on me? I turned back to drinking and gained 10kg within a few weeks.
My ah-ha  moment
I was drowning in grief until something clicked in my head, 'I have 4 amazing daughters to watch grow up.' It was at that moment I signed into my Healthy Mummy challenge account, customized my meal plan, did my workout and smiled!
Success
By New Years Eve I had lost the 10kg (2.5kg a week on average!!!) and I felt amazing for it!
This time it was for me. I wanted to look in the mirror without crying, feel happy, watch my 4 babies grow and empower other women to take their lives back. And that is what I am doing by sharing The Healthy Mummy love.
I may have done things in the past that I am ashamed of. But that's what made me who I am today. I am finally happy with me now. I know I deserve to be happy and so does every other woman!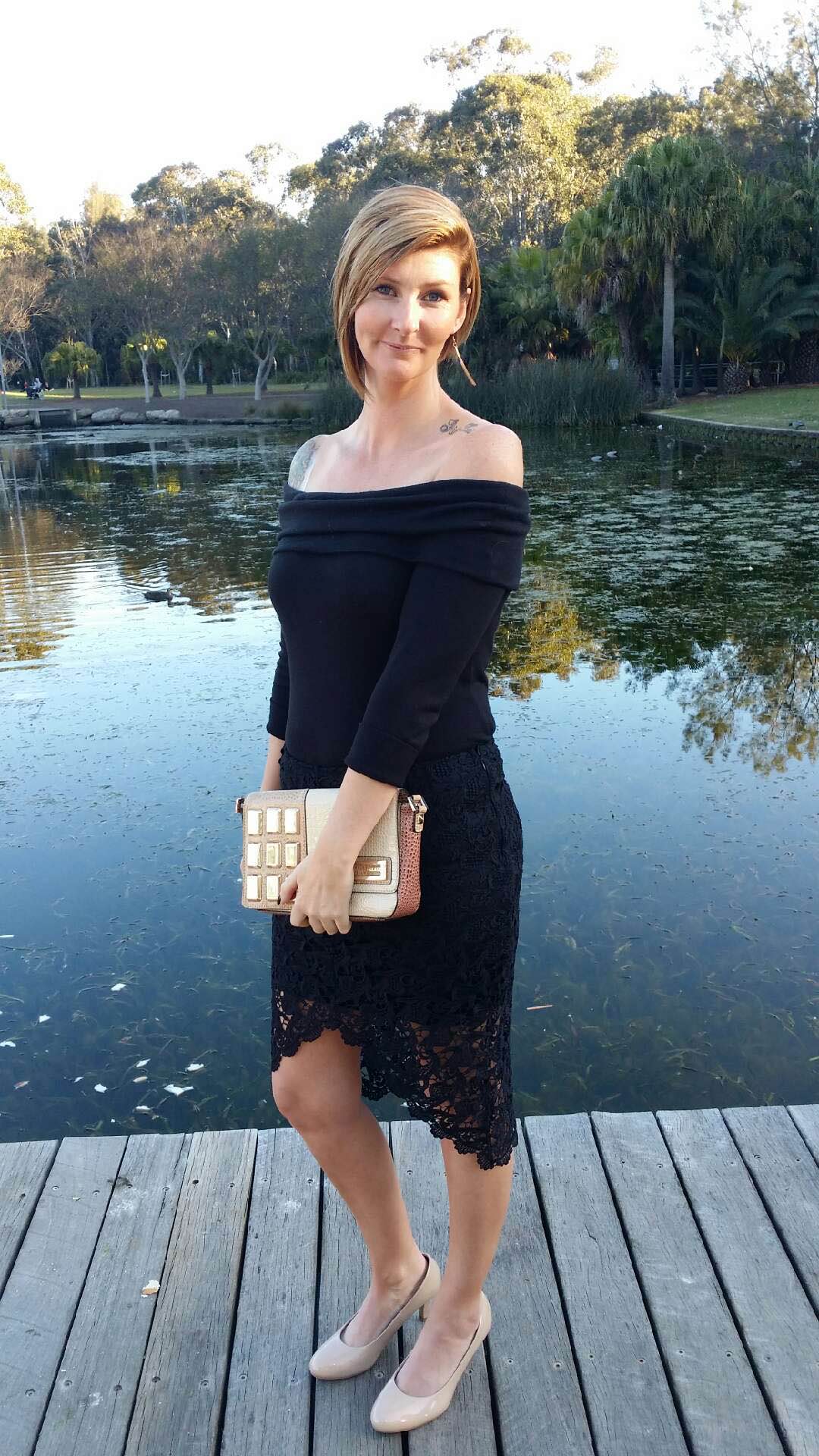 I'm a very healthy 72kg and have been maintaining my weight loss for a year now.  I have no intention on losing any more weight but am working hard at toning up. I have a wonderful life now. Run an amazing business, work for an amazing company and am a pretty good mumma bear to my 4 babes.
We all eat right, love the Healthy Mummy smoothies and follow the Healthy Mummy 28 Day Weight Loss Challenges together.
Love and laughter
A lot has changed for my family and all for the better since joining the Healthy Mummy program. There is so much love and laughter in my house now and I am over 12 months medication free!
If you were thinking about joining, stop thinking and do it for you. As they say 'You can't pour from an empty cup!!!'
Thank you Christie for sharing your honest and heartwarming story with us. The Healthy Mummy HQ think you are doing a fantastic job of parenting your 4 kids.
To join thousands of other mums losing weight and taking control of their lives sign up to our 28 Day Weight Loss Challenge or order the Healthy Mummy smoothies.   Alternatively read more amazing weight loss stories here.