A Breastfeeding Emoji May Be By June 2017!
There's an urn. There's a red crayon. There are two women ice skating in weird rabbit ears. There's even a pile of poop. But no breastfeeding emoji exists.
Yet.
A breastfeeding emoji has not only been conceived and developed, but will undergo review next month. If accepted, you could have the new emoji at your fingertips in nine months (ironic, I know).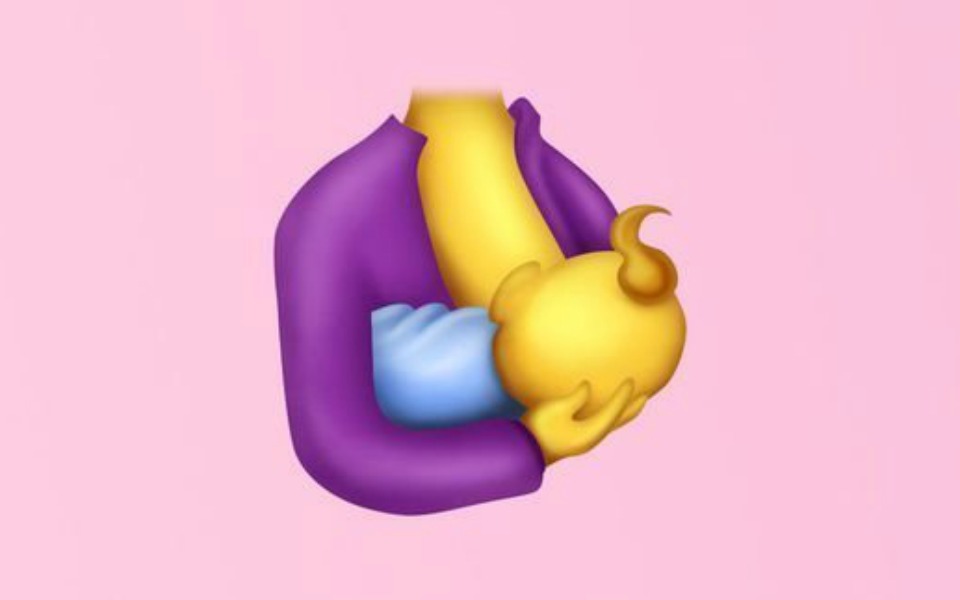 You're breastfeeding your baby. You receive a text from a friend asking you what you're doing. You go to reply in emojis (because that's what we do now). But, alas! There is no emoji to represent this. There is a baby bottle. There is a baby. But no breastfeeding symbol.
Rachel Lee, a nurse at University College of London Hospital, designed the breastfeeding emoji to complement the bottle feeding one. While using a baby bottle to represent feeding an infant is perfectly acceptable (and gets the point across), the new emoji will help unite mothers who do make the decision to breastfeed and hopefully assist with the ongoing campaign to normalise breastfeeding.
"Using a Baby Bottle emoji as a substitute for a breastfeeding emoji would be like using a car emoji as a substitute for a bike. Both are forms of transport which achieve many of the same goals, but are clearly not interchangeable, and give a different message than intended," Rachel explains in her proposal.
She also notes that, given the prevalence of breastfeeding in cultures around the world, and throughout history, it makes perfect sense to add this symbol to the array of other emojis currently available.
Rachel hopes that the emoji will be used "for quick communication with friends and family or even just as a sign that society supports them for their hard work."
Rachel's progressive emoji will be reviewed by Unicode, the governing body in charge of emojis, in November and, if approved, should be available in varying skin tones by June 2017.
That's a double thumbs up from us!