NEW Product Alert! Mixed Berry Premium Smoothie
Check out our BRAND NEW Mixed Berry Premium Smoothie! It's full of all the goodness in our premium smoothies with a delicious berry flavour!
WOW! We are BERRY excited to launch a delicious and fresh new Premium Smoothie flavour! The NEW 5 Health Star Rated Mixed Berry Premium Smoothie is a limited edition flavour that packs a fruity punch in every mouthful.
Plus, we have some delicious new recipes for you to try with this fresh new Mixed Berry Premium Smoothie.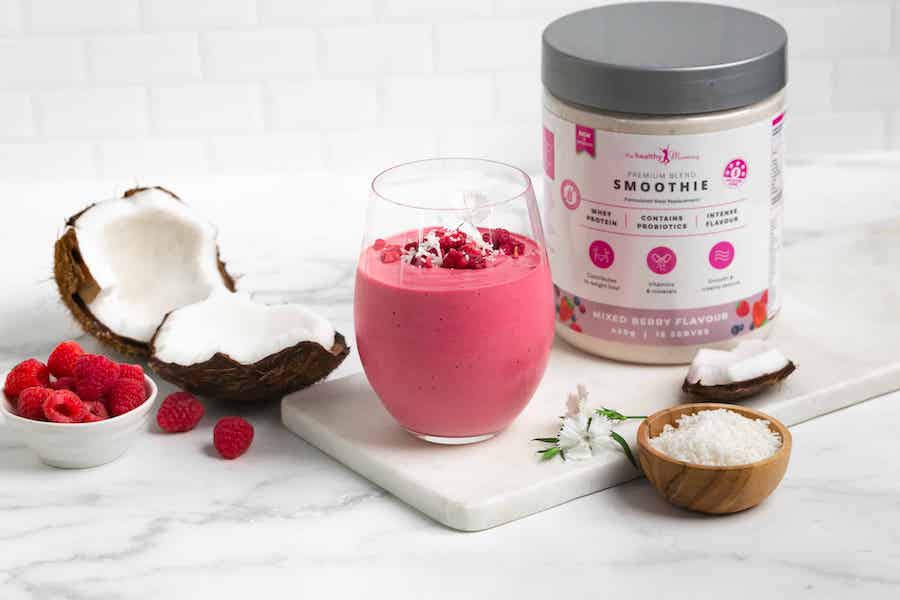 It's like taking your multivitamin, probiotics and fibre supplements all at the same time. – Nutritionist, Cheree Sheldon
What's to Love
Our Premium Meal Replacement Smoothie is created by Nutritionists and Food technologists. It will provide you with the boost you need to revolutionise your health and weight loss. When used in conjunction with exercise and a diet reduced in energy.
As always, you can expect a Premium, Whey blend with 80% whey protein for an insanely creamy and smooth shake.
5 Health Star Rated
Contains Probiotics for enhanced gut health
Breastfeeding Friendly & Caffeine Free
Designed to help to support milk supply
Non-GMO
Low GI
How to Serve + FREE RECIPE
Taste goodness, not guilt!
Place 30g of premium smoothie powder into a shaker and approx.
250ml of your choice of milk or water.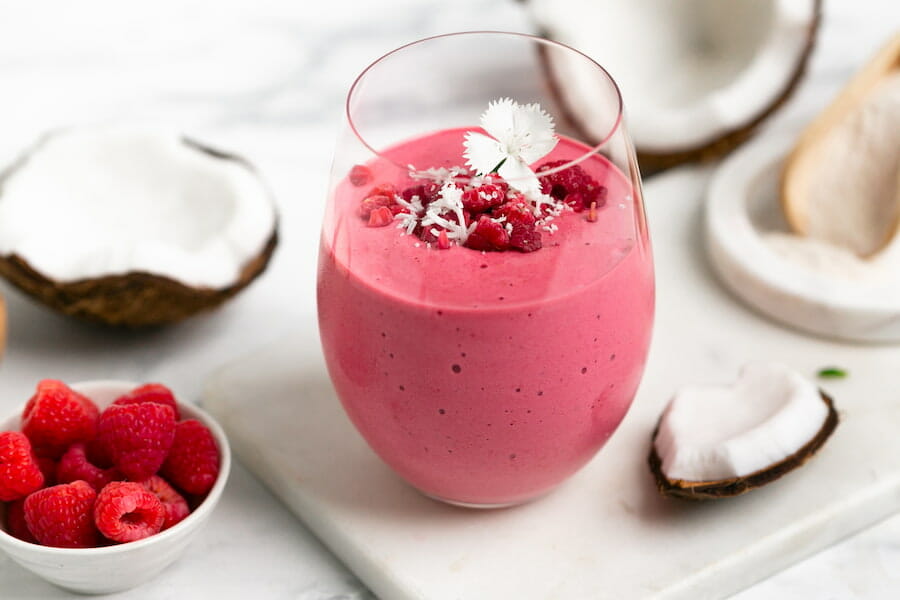 Ingredients:
250ml coconut water
¼ cup ice cubes
½ frozen banana
½ cup frozen raspberries
1 tsp desiccated coconut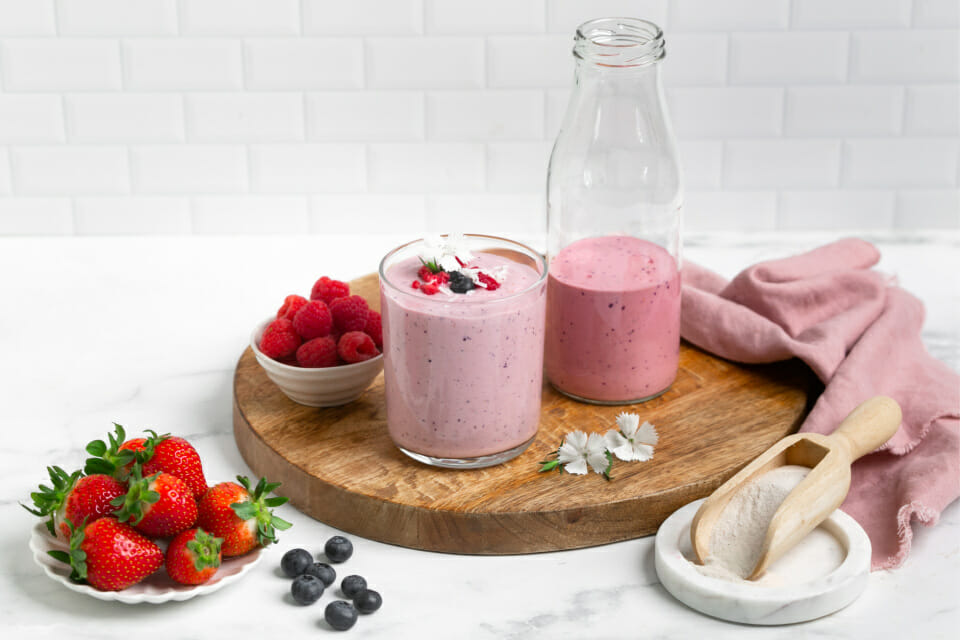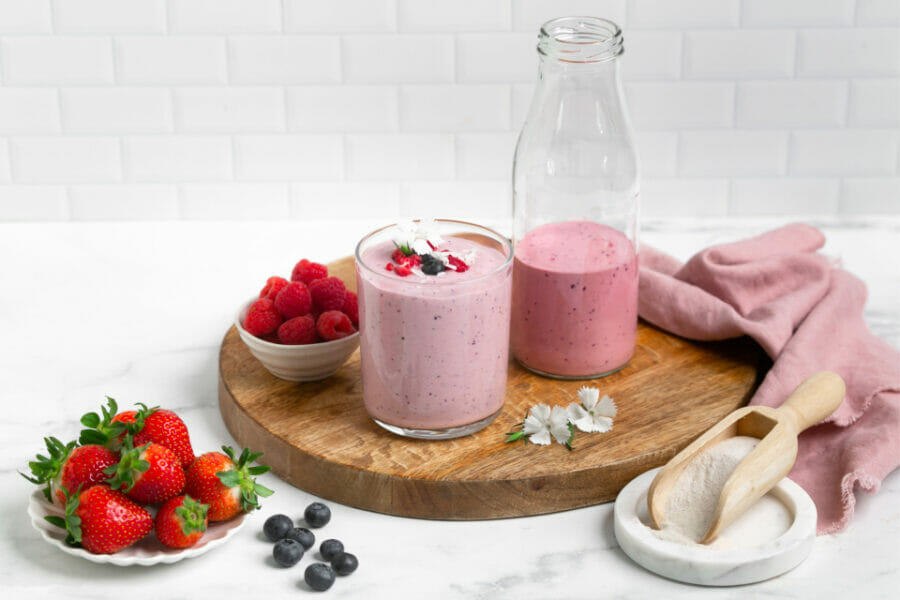 Feel refreshed in the morning with this delicious Mixed Berry Delight Smoothie.
Grab this delicious Mixed Berry Delight smoothie recipe here.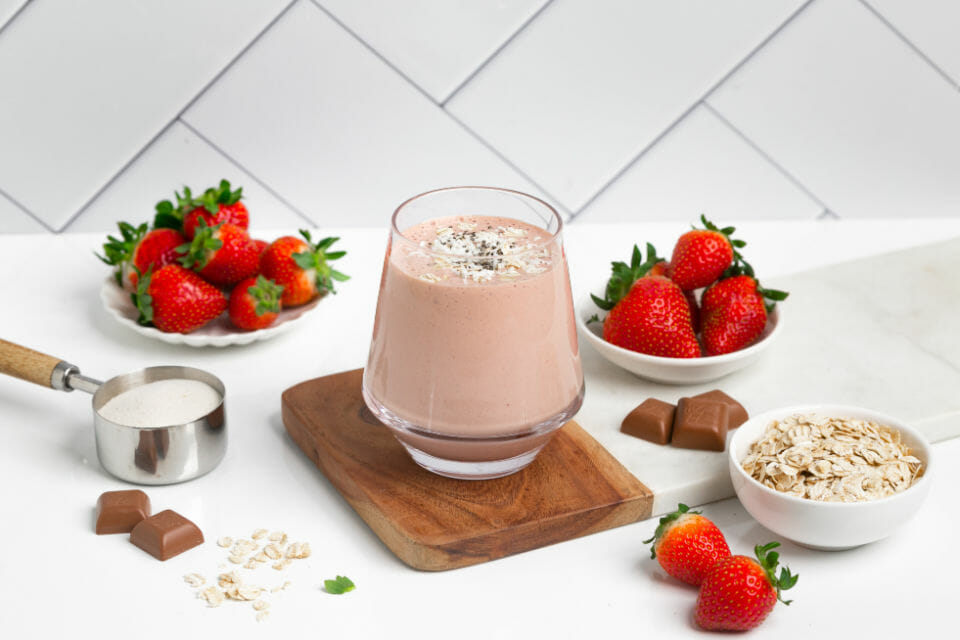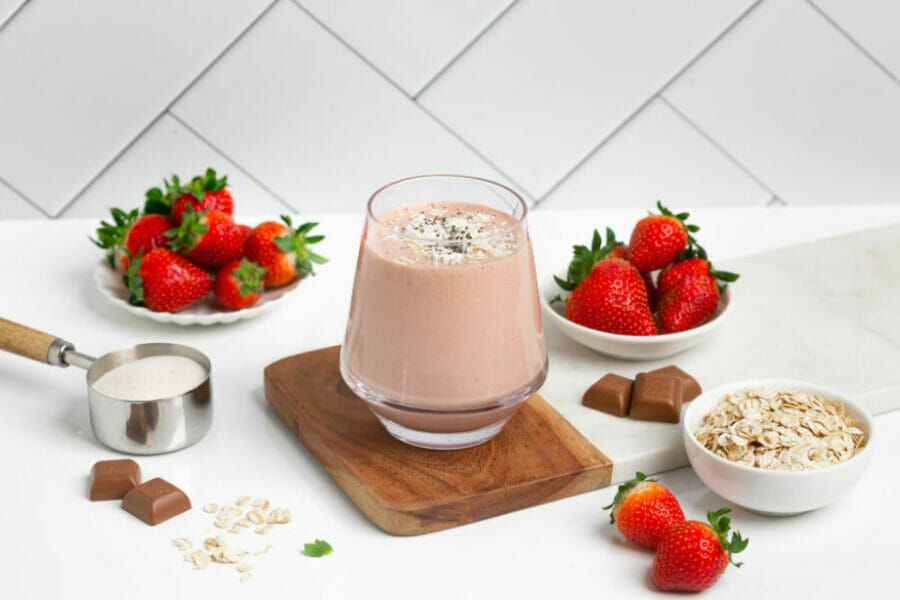 If you consider yourself a chocoholic as well as a cheesecake lover, then you will love this Choc Berry Cheesecake smoothie creation
Grab this delicious Choc Berry Cheesecake smoothie recipe here.
Real Mums Reviews
Got to love a new flavour but wow this mixed berry is the perfect combination, it's creamy and smooth and the right consistency of sweetness, I love how low in calories it is but high in proteinThanks healthy mummy you have nailed it !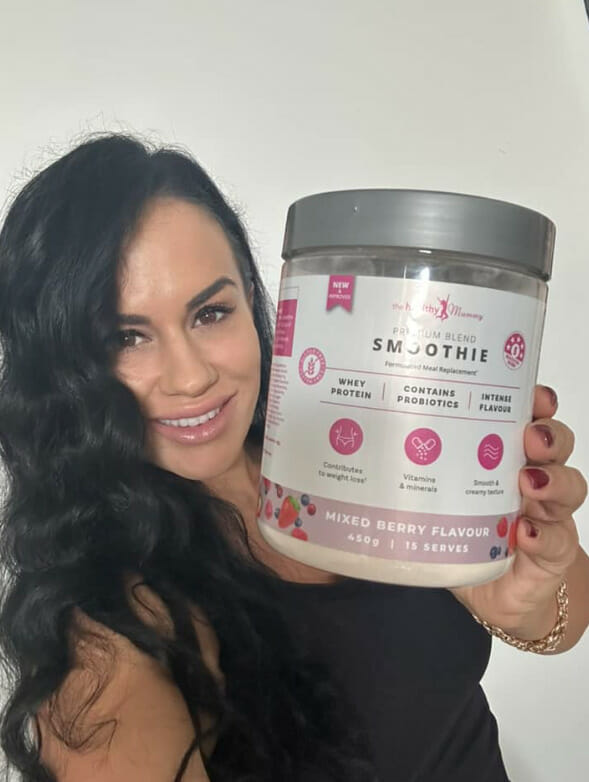 Mixed Berry is such a bright and fresh flavour which is absolutely delicious! It packs the same protein, prebiotic and probiotic punch as the other Premium Smoothies! Thanks to the whey protein it whips up beautifully thick and creamy, keeping me full for hours!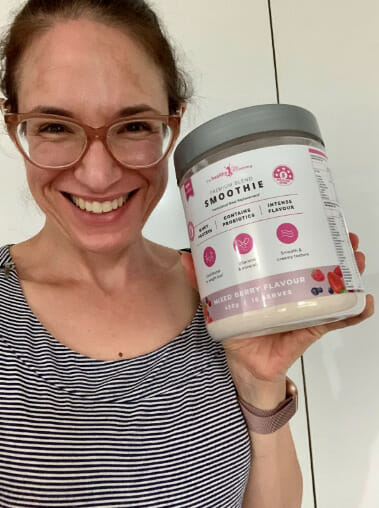 Omg what an amazing way to start your day! This super refreshing new flavour helps give the boost you need!

Perfect to pair with any of your favourite fruits too!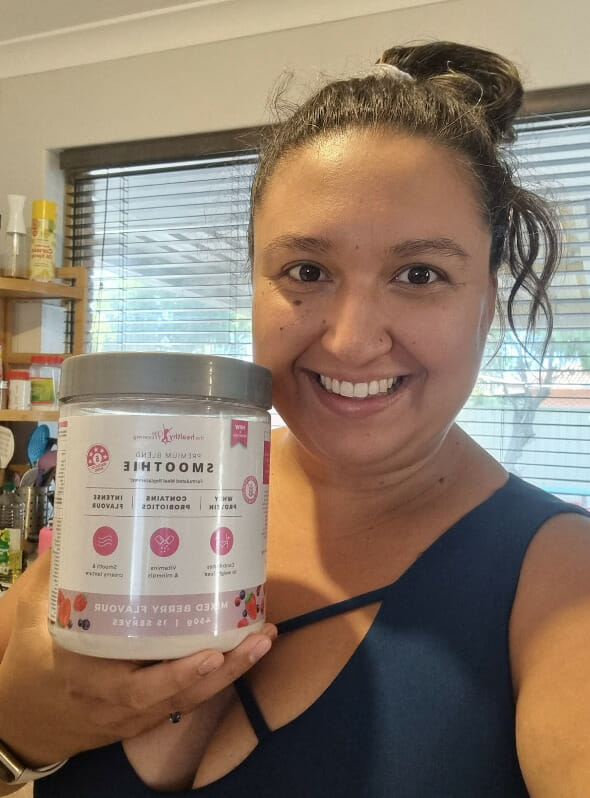 This new mixed berry smoothie is so nice and creamy…I love that I'm getting vitamins, protein & it's low calorie….. I immediately loved the smell and taste …. definitely a winner.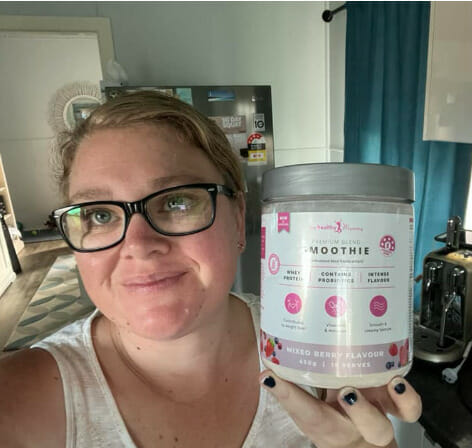 What a fabulous addition to the flavours available in the premium range . The mixed berry tastes exactly like it. Smooth and creamy anybody who loves mixed berry in anyway shape and form will love this delicious product into the daily smoothie.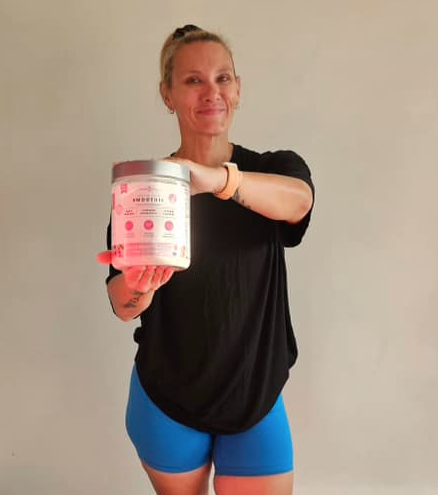 They're creamy like a milkshake … I use smoothies to stop me from skipping meals. I generally do not like berry flavoured anything but especially smoothies or milkshakes but this Mixed Berry Premium smoothie is absolutely incredible! It tastes just like actual mixed berries.