I am very excited to announce the launch of our NEW Premium Smoothie Range (To get your tub – go to the shop here)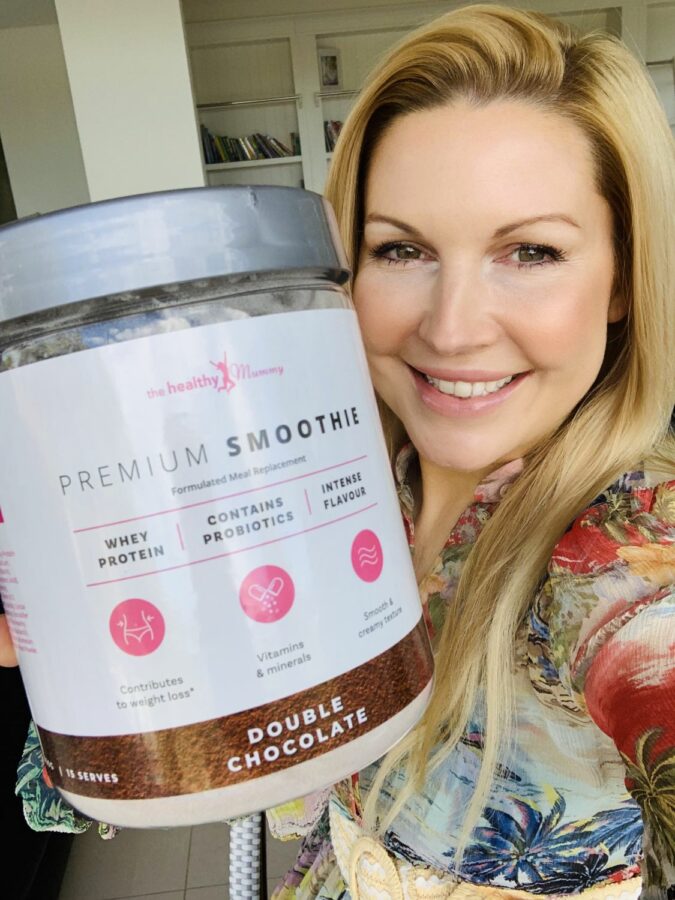 It is something I have wanted to do for a long time but has taken a long time to get the range and formula right.
But I am overjoyed to have our new launch ready in time for our 10th birthday of The Healthy Mummy!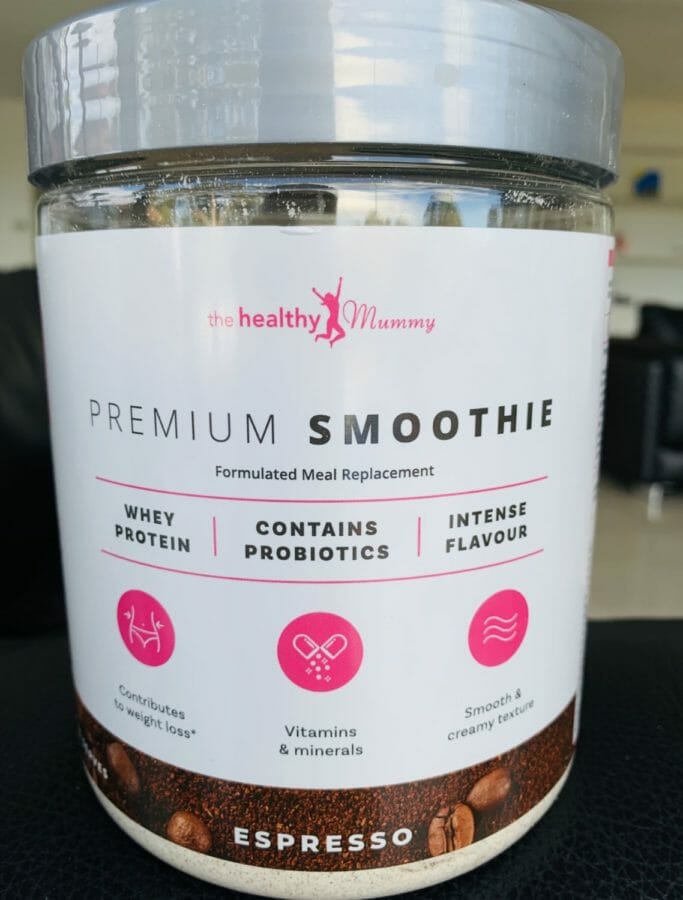 So why have we created this new range and what is it all about?
Our standard Healthy Mummy Smoothie has been loved and used by mums for 10 years.
The standard Healthy Mummy Smoothie is a plant-based meal replacement smoothie (with 22 vitamins and minerals) and is a high fibre and high protein product but occasionally, mums who are not used to a plant-based protein or high fibre meal replacement have said they would prefer a smoother, creamier texture – and we always listen to customer feedback!
And this is why we have created the BRAND NEW Premium Meal Replacement Smoothie – it is not replacing the standard Healthy Mummy smoothie but this new premium smoothie range creates an additional alternative option to the standard smoothie (To get your tub – go to the shop here)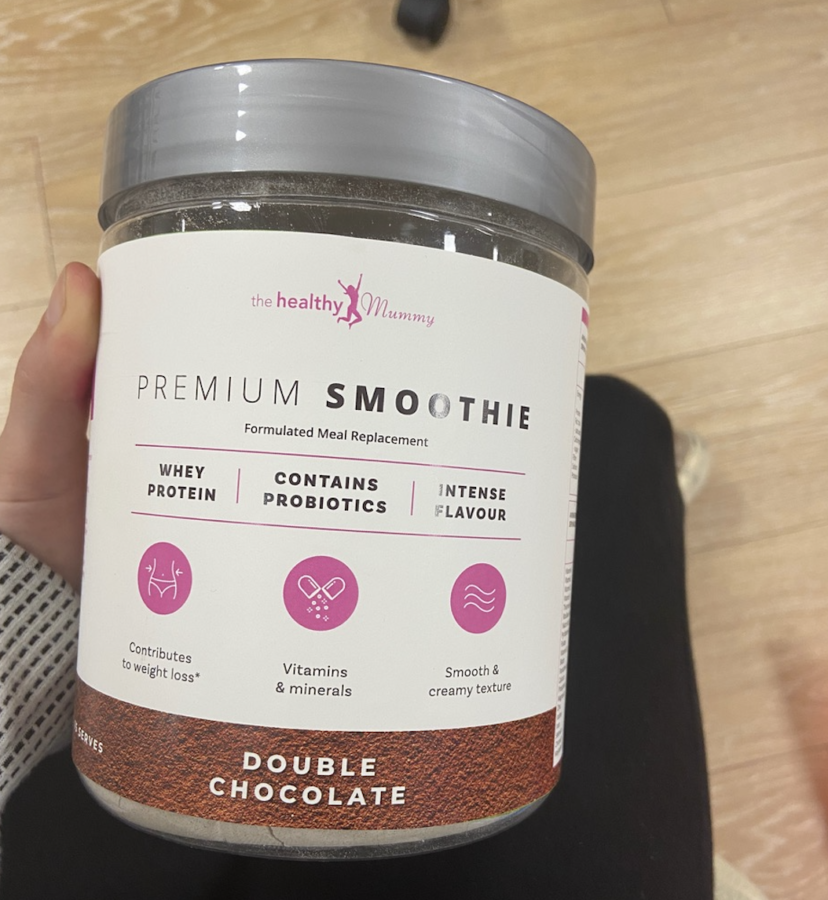 What is it?
The Premium Smoothie is created by Nutritionists and Food technologists and will provide you with the boost you need to revolutionise your health and weight loss.
It is a BRAND NEW PREMIUM whey-based nutrition meal replacement smoothie
It contains our NEW Healthy Mummy premium protein blend with 80% whey protein
It is an insanely creamy and smoother formula with no texture or grit
It contains 23 vitamins and minerals
It contains Probiotics for enhanced gut health
It has an intense flavour so you taste the difference – no need to add anything else to your smoothie to enhance taste
Quick and easy to prepare – just shake and go – DELISH! Or if you want add fruits and veggies to your smoothie and blend you can do this too.
No artificial colours, flavours or preservatives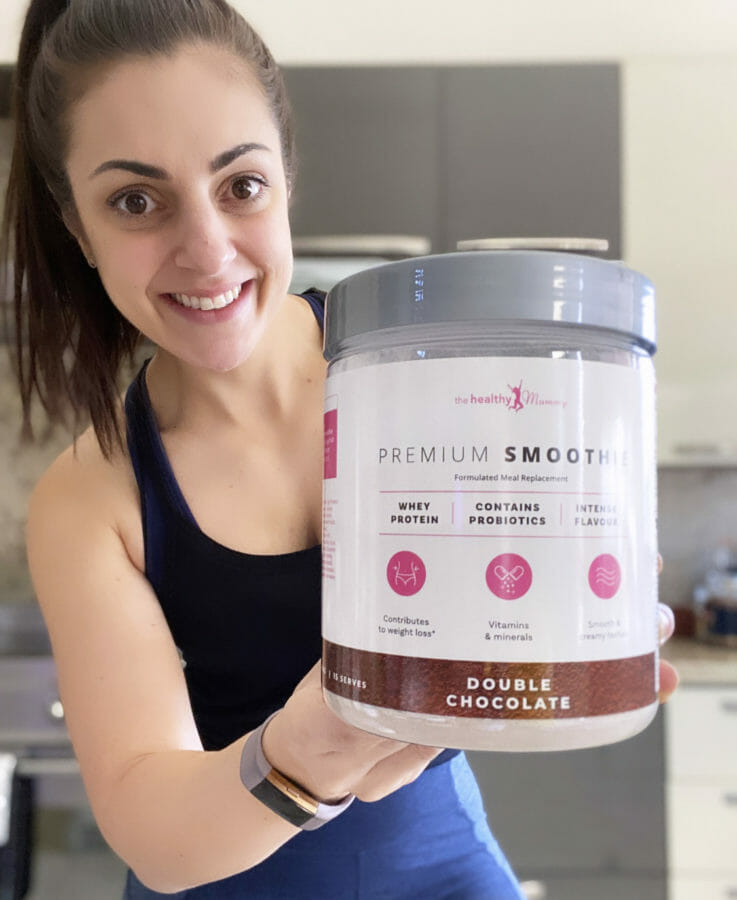 How will it help your weight loss?
Only 217 calories
It is high in fibre to help you feel fuller for longer and aid digestion
It is low carb with only 3.9g carbs per serve
Keeps you fuller longer with high fibre and protein
Increase Energy by providing the best possible nutrition
Are an excellent source of essential vitamins, minerals, nutrients & important antioxidants
To get your tub – go to the shop here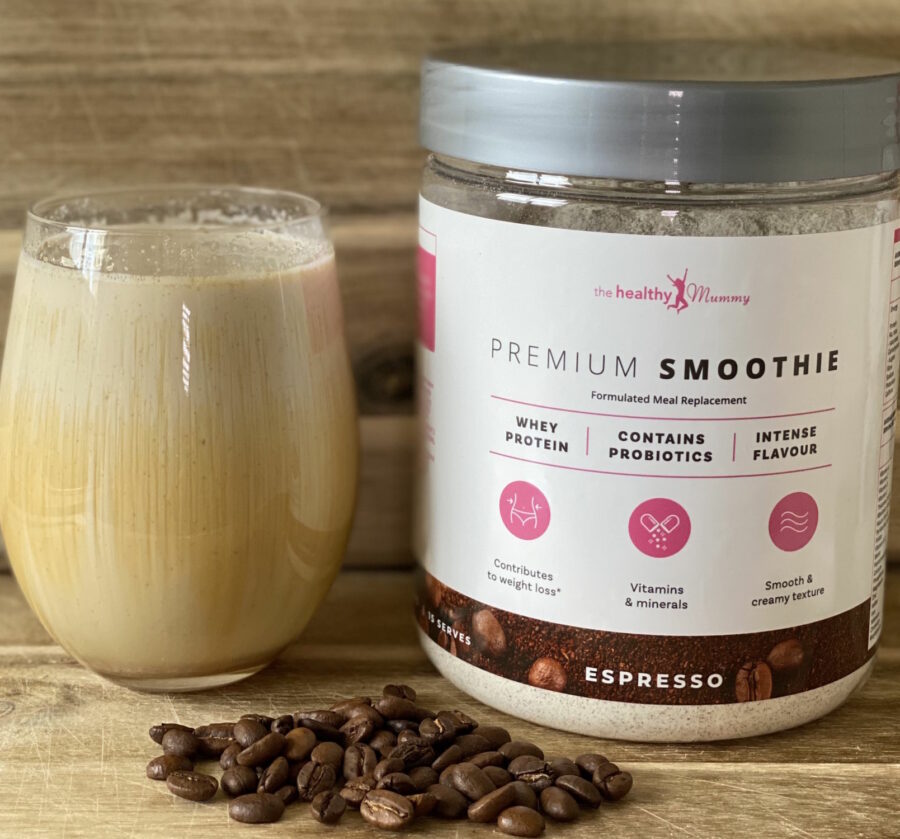 What else is great about them?
Our new Premium range of smoothies haveˆ:
MORE vitamin A than a fillet of Salmon
MORE protein than a small steak
MORE potassium than 2.5 bananas
MORE folate than 5 eggs
MORE calcium than a glass of milk
MORE iron than 6 cups of spinach
MORE vitamin B12 than 2 chicken breasts
To get your tub – go to the shop here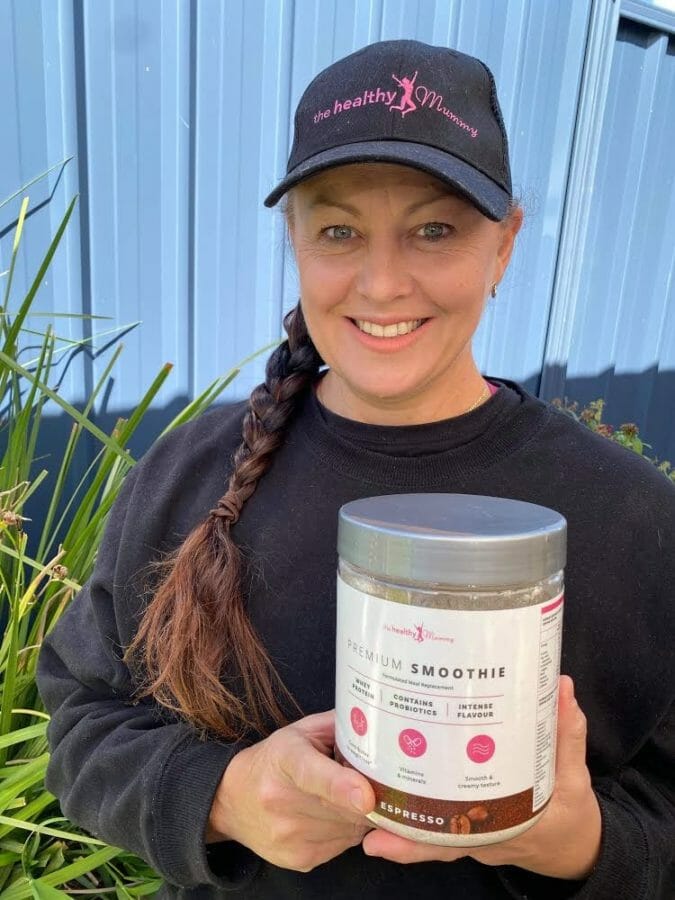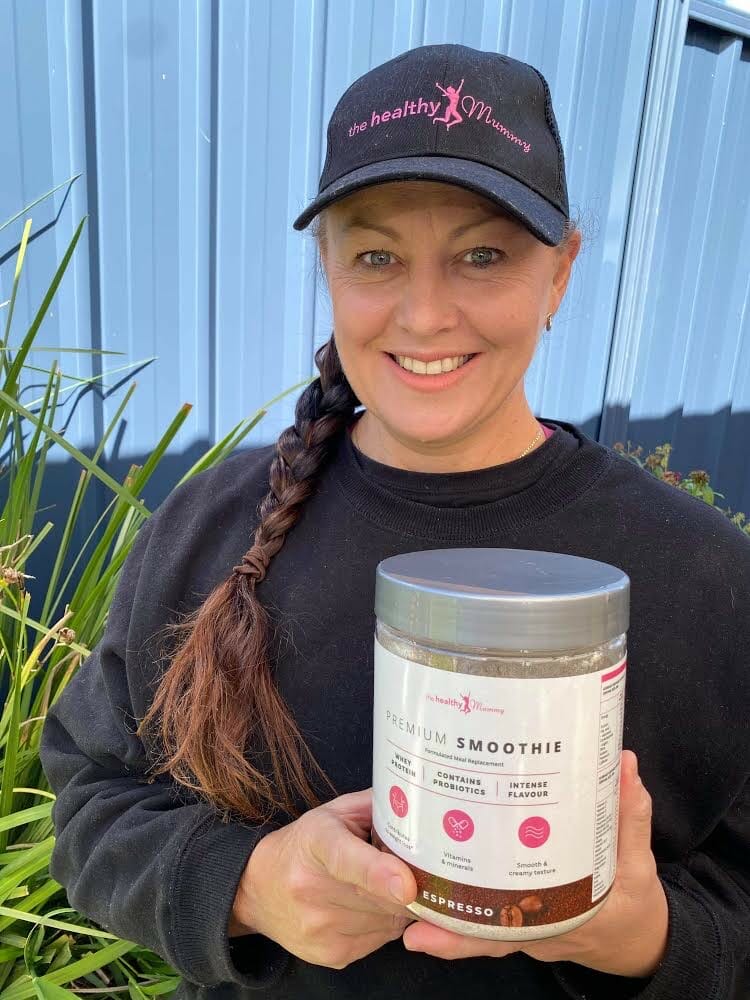 How does it taste? Real mum reviews
OMG AMAZING!!!  You are doing to LOVE IT. It is soooo creamy and smoothie.  This smoothie is super smooth, really creamy and has a really intense flavour.  Check out what a few mums have said so far…
Kate: "This smoothie is absolutely divine, it tastes so chocolatey and so so good! I love that I can have something so delicious and flavoursome as a healthy meal replacement for days when I'm short on time. I used to blend my smoothies with some fruit but with the new smoothies I won't need to!'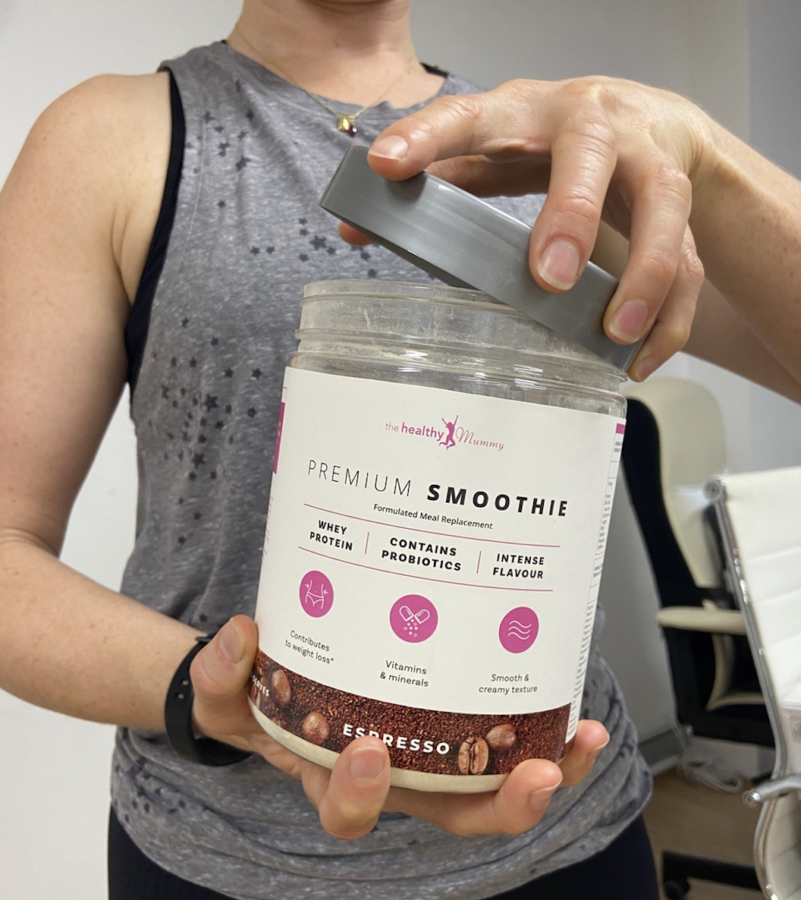 Jess: "The new Double Chocolate Premium Smoothies are even more yummy than the original Healthy Mummy Smoothies. It's so good to know that they're good for me and contain lots of essential vitamins and minerals that my body needs. I really like that the smoothies contain probiotics too as i know how important gut health is!"
Charlotte: "The new Premium Smoothies are a dream come true for me… they are so tasty and I know that they are packed with all the nutrients I need."
Emily "OMG I am IN LOVE with the new premium smoothies. They are so creamy and I want to drink them all day! And as a coffee lover I adore the espresso and get my caffeine hit in the smoothie now – a big tick from me"
Rebecca "I wasn't a fan of the previous Healthy Mummy Smoothies as I didn't like gritty taste even though I knew it was the fibre giving the grit taste. But I was given the chance to taste the new premium formula and I am seriously impressed. They are the best meal replacement I have ever tasted and I cannot recommend enough. Well done team'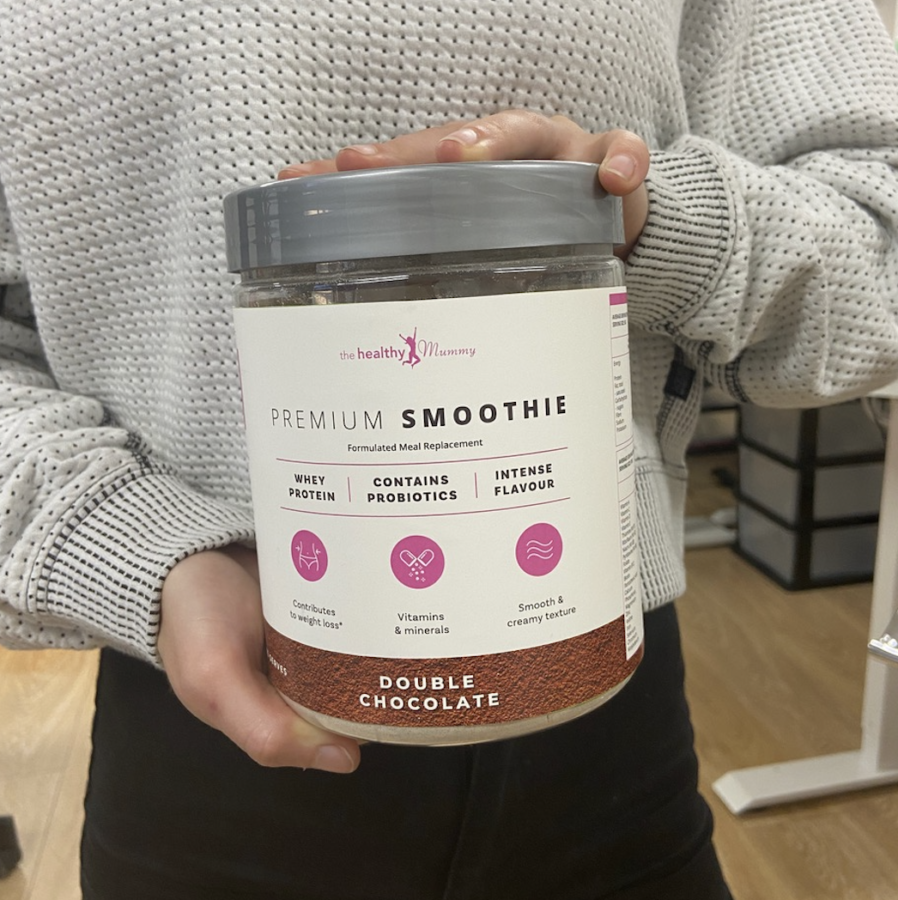 Susie, "I am in love. I had to stop using The Healthy Mummy Smoothies as they were high in soy content so I jumped at the chance to trial the Premium Smoothies as they are 80% Whey protein and I am blown away at how good they are. So creamy and smooth and the taste is sooo good. It's a big yes from me"
To get your tub – go to the shop here