Another Australian State Set To Crack Down On Unvaccinated Kids
Yet another Australian state is getting tough on childhood immunisation, forcing kids whose vaccinations are not up-to-date to stay home from government preschools and childcare centres if there's an outbreak of illness.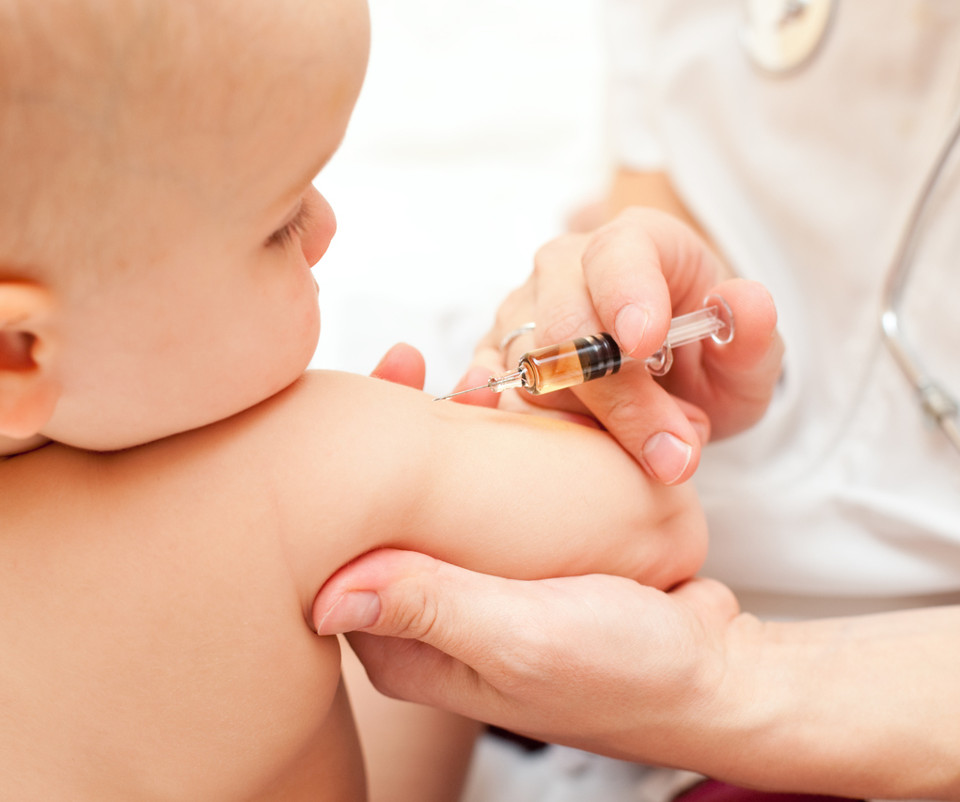 South Australia is the latest state to crack down on unvaccinated children, with families being warned of new changes coming into effect from the second school term this year.
What is the new policy?
According to SA Health, families who have children enrolled in a government preschool, rural care, occasional care, family day care or respite care service will have to provide evidence that their child's immunisation is up-to-date by the end of term one.
If their child's isn't up-to-date with their jabs, they will have to stay home if there's an outbreak of a preventable disease at their preschool or childcare centre for an exclusion period.
SA Health says, "While it is not mandatory to show evidence of a child's immunisation status, if there is an outbreak of a vaccine preventable disease then the child will be treated as not up to date with their immunisations and excluded."
According to the SBS, SA Health Minister Jack Snelling is considering draft laws that would give childcares the power to refuse the enrolment of an unvaccinated child.
Immunisation policy in Australia
From the start of last year, the federal government enacted the No Jab, No Pay policy, which means the government can withhold family payments if parents don't vaccinate their children. Here's a breakdown of other vaccination measures across Australia.
Victoria
In Victoria, under the No Jab, No Play legislation which came into effect last year, parents wanting to enrol their child into any early childhood service have to provide evidence their child is fully immunised, is on a vaccination catch-up program or is unable to be fully immunised due to medical reasons.
New South Wales
According to NSW Health, children who aren't immunised because their parent's object to vaccination, or due to medical reasons, can still go to childcare as long as they fill out the appropriate documentation. However, these children can be asked to stay home if there's an outbreak of a vaccine preventable disease in their childcare centre.
Tasmania
Tasmania has a similar policy, you are allowed to object to your child being immunised and still have them attend care, however you have to provide proper documentation, and your child may be asked to stay home if there's an outbreak of illness.
Queensland 
In the Sunshine State, you might have to prove that your child is up-to-date with their vaccinations before being able to enrol them into an approved early childhood service. However, it's not mandatory and it doesn't mean a service can stop a child from attending because they're not immunised.
South Australia
The new policy will mean children who aren't up-to-date with immunisations won't be allowed to attend childcare if there's a preventable disease outbreak at their centre.
ACT
Similar to many other states, those children who are not immunised may be excluded from care in the case of a preventable disease outbreak. But parents must provide an completed exclusion document if the child hasn't been immunised due to medical reasons.
Northern Territory
While the government says it's important for childcare centres to have a copy of each child's immunisation record to help prevent outbreaks of vaccine-preventable diseases, there's no specific information on whether children are excluded during outbreaks.
Western Australia
In 2013, then WA Health Minister Dr Kim Hames said while he agreed with the right of childcare centres to refuse unvaccinated children, legislation was not on the agenda.
As these policies are always changing and developing, it's best to contact your local childcare centre to check its immunisation policy.
More more information on kids health click here.