Aussie Body Builder Eats His Daughter's Placenta For 'Gains' (Yep, You Read That Right)
If you don't already feel queasy from morning sickness, well, you will after this! Because nothing wakes you up quite like a video of a new father grilling his daughter's placenta and eating it for your viewing pleasure.
Don't say we didn't warn you.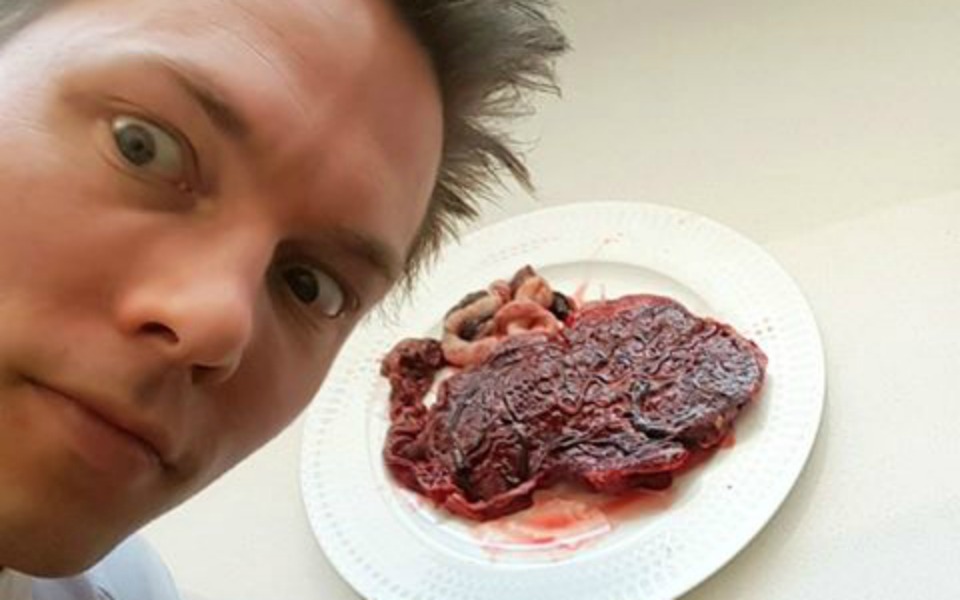 Placenta for lunch, anyone?
The health benefits to consuming your placenta are questionable.
Some studies have found there are absolutely no health benefits to placenta consumption while other studies suggest that consumption (or encapsulating it into easy-to-swallow capsules) can help to balance your hormones, restore your energy levels and ward off postnatal depression (although it fails to mention the health benefits for males).
Australian body builder, Aaron Curtis decided to test it out for himself when he not only consumed his newborn daughter, Ilya's placenta, but filmed the whole process.
The video that launched thousands of vomiting viewers
From preparing the slimy organ on a grill to carefully slicing it into little pieces, Aaron admits that the motivation behind the stunt was to make "some gains." For non body-builders, this means progress in muscle gain.
So what does the body builder have to say about his life-changing meal?
"It tastes like liver, I think."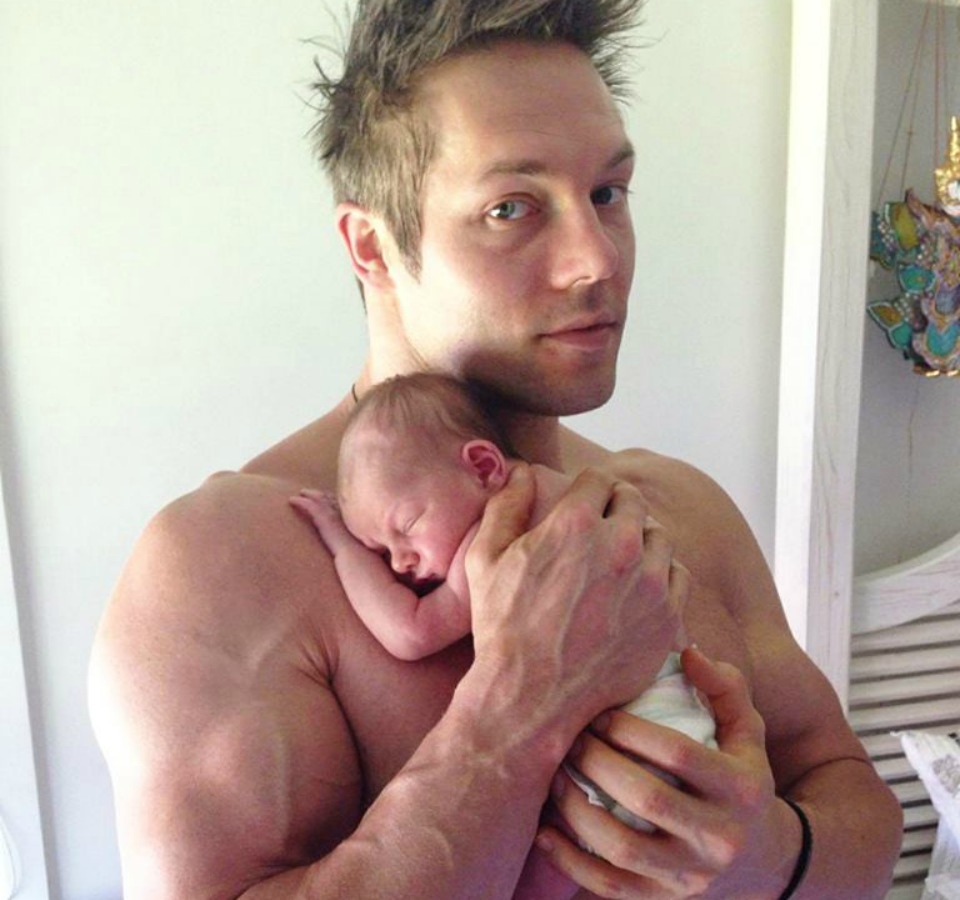 Aaron's video has been shared numerous times over social media and made headlines across Australia, much to the horror of Aaron's partner, and new mum, Erica. Aaron told 9 News that his partner was "disgusted" and "embarrassed" by the stunt.
Whether placenta consumption is for you or not, it's probably best to keep this meal off social media. And Aaron, if you want some serious 'gains', try our smoothies instead. I assure you they taste a lot better.