Brace Yourselves Australia – Here's The CRAZY Christmas Weather Forecast
Heavy rain, scorching temperatures and a possible tropical cyclone – Christmas in Australia is going to be very interesting!
Five Australian capitals will swelter during their turkey lunch with temperatures over 30°C, with one state set to sweat through its hottest Christmas Day in more than 70 years.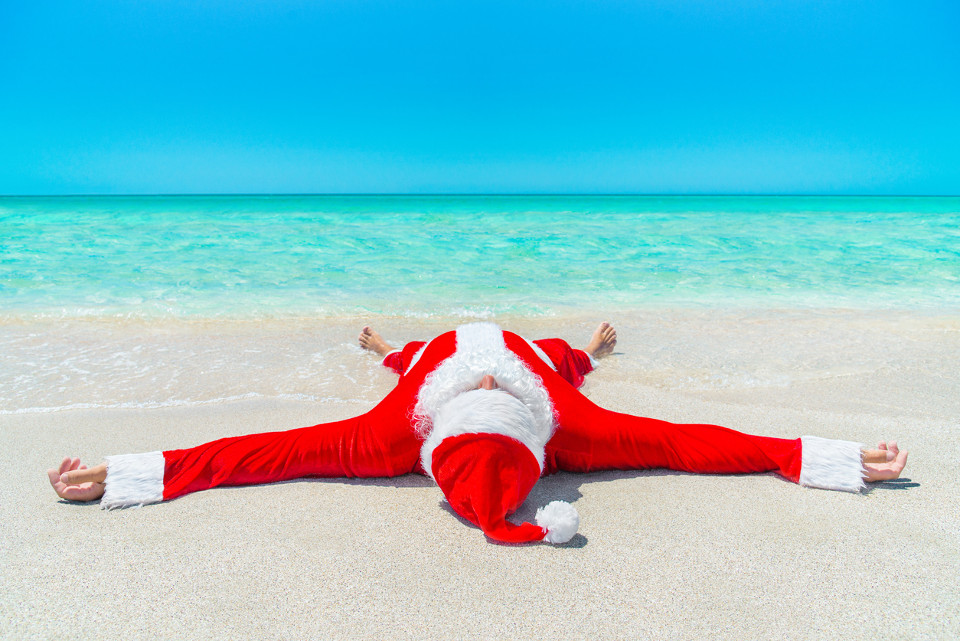 There's no doubt Santa will be ditching his winter woollies when he heads Down Under, with the mercury heading for scorching temperatures.
Thanks to the Australian Bureau of Meteorology, here's what you can expect in your state:
New South Wales
Christmas Day is actually looking rather pleasant for Sydneysiders with the temperature hitting a high of 27°C on Sunday, and there may even be showers in the evening, before climbing to 31°C on Boxing Day.
Australian Capital Territory
It'll be partly cloudy in the ACT, but still warm with Christmas Day reaching 32°C.
Northern Territory
Up north it will be a little unsettled, with a high chance of showers and storms in some areas, but the sun will still have some bite – temperatures in the high 20s to low 30s are expected.
Queensland
The Bureau of Meteorology says there's a slight to medium chance of showers and storms in central and southern areas of Queensland. Brisbane's looking at a partly cloudy weekend, with temperatures under 30°C.
South Australia
While we're all tucking into our Christmas fare, South Australia's brave fire fighters will be on high alert, with Adelaide likely to reach its hottest Christmas Day since 1945. The heatwave is likely to push the mercury to 40°C.
Then there's the possibility of rain from two tropical storms, and the weather is predicted to cool off for Boxing Day.
Those in high risk areas are being advised to stay up to date with changing conditions via Alert SA.
Tasmania
The Apple Isle will also be basking in the heat, with Launceston forecast to reach 31°C on Christmas Day. Hobart will be a couple of degrees cooler, and the mercury will continue to drop heading into next week.
Victoria
It's heat wave conditions for Victorians as well, with 40°C likely in the north of the state. Melbourne is looking at a sweltering top of 35°C on Sunday, with little relief into the early part of next week.
Western Australia
The state's capital is in for a hot Christmas Day, with 33°C forecast, before a slight drop in temperature for Boxing Day.
Now being referred to as an Ex-Tropical Cyclone, Yvette was predicted to make landfall in coastal areas on Christmas Day or Boxing Day, but has weakened.
There is the possibility it will intensify again as it approaches the coast, so keep up to date with the latest warnings from the Bureau of Meteorology.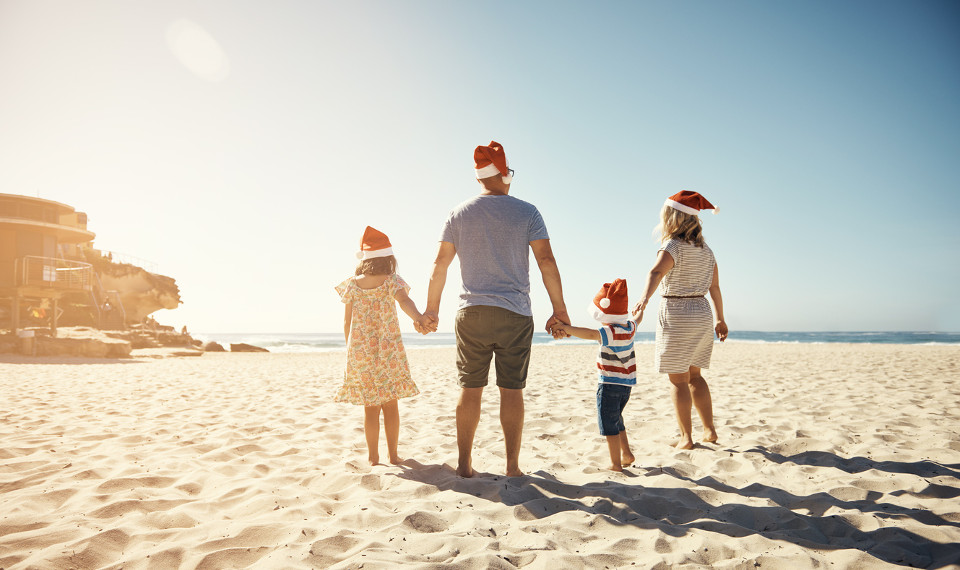 No matter where you are in this beautiful country – the Healthy Mummy team wishes you an amazing day, and stay cool!