RECALL UPDATED 18/9: Investigation continues with contaminated apples and bananas also being reported along with strawberries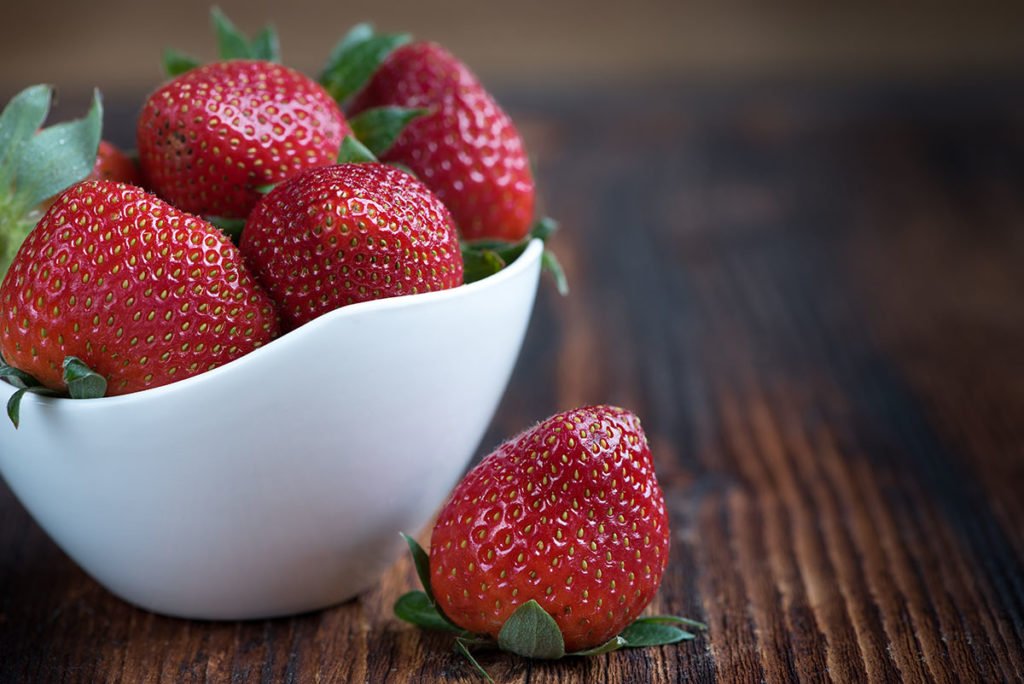 UPDATE 18 September: NSW Police have reported that there has now been cases of contamination of not just strawberries but also apples and bananas. They are advising that all consumers continue to be cautious when eating the fruits and to cut them up before consuming them.
The contaminated fruits have now also spread across Australia with reports coming from NSW, QLD, Victoria, ACT, WA and SA.
UPDATE 14 September: NSW Police have added to the investigation into strawberry contamination with an addition three brands bring the total brand possibly affected to SIX.
The six brands possibly affected are:
Berry Obsession
Berry Licious
Love Berry
Donnybrook Berries
Delightful Strawberries
Oasis
These brands are all sold in NSW, QLD, Victoria and the ACT, NSW Police are liaising with retailers to make sure that affected stock is removed from the shelves. It is not yet known whether the new cases are from the original contamination or a copy-cat.
The investigation is ongoing between the relevant state authorities, retailers and distributors with consumers being told to use caution and cut up any strawberries as a precaution before eating them.
Read NSW Police's full media release on the update here.
A new brand has been found to also have been contaminated; Donnybrook joins previous brands Berry Licious and Berry Obsession as brands affected by the recall QLD Health announced on their Facebook page.
UPDATE 12 September: Qld Health is now advising consumers to use caution and cut up all strawberries before consuming them for fear of copy-cat tamperers. QLD Police are currently investigating this possibility after a rod was found in strawberries purchased in Gatton.
Investigations into a potential copy-cat incident is taking place after a silver rod was found in a strawberry punnet purchased at Gatton today.

— Queensland Police (@QldPolice) September 13, 2018
Read QLD Police's full release regarding the possible copy-cat here.
Queensland Police and Queensland Health have issued a warning to consumers this afternoon over the contamination of strawberries from sewing needles.
A press conference was held by Acting Detective Chief Superintendent of QLD Police Terry Lawrence and QLD Chief Health Officer Jeanette Young to announce that they have discovered that a range of strawberries had been contaminated with sewing needles and have asked the public to dispose of any product they think may be contaminated. Ms Young said during the press conference:
"I am out here today to advise people if they have bought any strawberries in QLD, NSW or Victoria since early last week that they should dispose of them."
Key points from media conference with Acting Det Chief Supt Terry Lawrence & @qldhealthnews Chief Health Officer Jeanette Young. pic.twitter.com/0kAkwEwLN3

— Queensland Police (@QldPolice) 12 September 2018
Ms Young clarified that two brands have been impacted Berry Licious and Berry Obsession and that all indications are that all affected strawberries are from a single farm in South East Queensland. When asked by a journalist Ms Yyoung advised that a recall will begin on all the affected products but people should dispose of any in their possession to avoid any illness or injury.
"A lot of people I believe will not know what brand of strawberries they have brought, they'll buy them and put them in the fridge or maybe the freezer, that if they do have any strawberries it would be safest to just dispose of them," said Ms Young today at the press conference. She continued by saying that it could be dangerous if anyone were to swallow a needle it could get caught in their gut.
QLD Health sent out the below tweet to advise customers on what they should do if they are concerned they are in possession of tainted strawberries or ingested some:
Regarding strawberry contamination:
• If you're in possession of the strawberries throw them out.
• If you're concerned call 13 HEALTH (13 43 25 84) or speak to your GP.

— Queensland Health (@qldhealthnews) 12 September 2018
Acting Det Chief Supt Lawrence advises that their investigation is helped by the fact it seems to just be a single supplier but he has called on the public's help if they find a needle in any strawberries with the packaging if possible. Currently, the contaminated strawberries have only been found in three stores, one in QLD and two in Victoria but investigations are ongoing and these brands supply to other stores which are why both QLD Police and QLD Health are advising consumers to be cautious.
The investigation is still in its early stages and Det Chief Supt Lawrence advises that it is progressing rapidly with the assistance of QLD Health. They would not name the farm as the investigation is still ongoing but did postulate that the perpetrators were seeking to cause harm. They were alerted to the contamination by a consumer in QLD on Sunday who found a needle in their strawberry and then they were alerted to a couple of other cases in Victoria last night which triggered further investigation and alerting the public.
Full details on the Queensland Police investigation into contaminated #strawberries. https://t.co/y6XjnkYJZE @qldhealthnews #alert pic.twitter.com/YmXu6C4Gnk

— Queensland Police (@QldPolice) September 12, 2018
The farm that the strawberries come from supply to a range of stores across QLD, NSW and Victoria and the owner has been cooperating with the investigation thus far. QLD Police are working with Victorian Police and NSW Police, they have asked that any consumers who are concerned should contact police on 131 444.
Ms Young said they were more concerned about consumers who have bought strawberries early last week and stored them in their freezer which may be the contaminated strawberries. She did encourage consumers not to be turned off buying strawberries added that they are a very good fruit.
"Tomorrow people can go back and buy the strawberries they normally buy, from anywhere." Ms Young advised.
If you are concerned that you have some of the contaminated strawberries please either discard them straight away or contact QLD Health on 13 HEALTH (13 43 25 84) or police on 131 444.