What can happen to your breast milk if you have a clogged duct
As mums, we know breastfeeding often comes with a variety of complications at times – from things like cracked nipples, mastitis to latching problems.
But what a lot of people don't realise is that some nursing issues can sometimes cause your milk to change colour.
One mum has shared her experience with lactation consultant Meg Nable, after she noticed her milk was coming out a reddish colour, which looked like blood.
What can happen to your breast milk if you have a clogged duct
It turns out, the mum was just moments away from passing a large clot – the size of a 10 cent coin – which caused her milk to be tinged with blood.
"Painful breastfeeding pic from a bad clog almost turned mastitis. I thought it might show what can happen to our milk that nursing mums might not usually see (I exclusively pump)," she shared with Meg, who posted the pic on her Facebook page, The Milk Meg.
Meg also weighed in on the post, which has a been shared over 200 times.
"Amazing isn't it?! Yes, your milk may turn red, it may be infected and it may look completely different from each breast…however it is still 100% safe (and awesome) for your baby!" says Meg.
"Do not stop breastfeeding from the affected side. If you have a clogged duct or mastitis it's important to keep breastfeeding frequently, apply heat and massage.
"If you are exclusively pumping then try to pump at least every couple of hours and massage, massage, massage. And don't be scared of how your milk looks!"
Many mums who get clogged ducts of mastitis assume their milk isn't safe for their baby to have, but the Australian Breastfeeding Association recommends the breast gets drained.
They say one of the best ways to drain your breast is through your baby sucking, and that the antibodies in your milk help protect your baby from any infection.
Fortunately for the mum who shared her pics, she says passing the clot didn't hurt.
"Passing the clot didn't hurt! I don't want people to be discouraged from pumping or breastfeeding during mastitis or plugged duct," she told Meg.
"Our bodies are amazing. I'm still exclusively pumping at 19 months so it certainly didn't discourage me!"
"I thought it might show what can happen to our milk that nursing moms might not usually see (I exclusively pump)."
What you need to know about blocked milk ducts
This is a common breastfeeding problem that typically occurs in one section of the breast and may cause inflammation or pain.
Blocked milk ducts are rare in the first few days after giving birth but often occur within the first few months.
You may find this occurs when milk is not removed from your breast frequently, your baby is not attaching properly or if you have an over supply of milk.
Symptoms of a blocked duct:
A hard lump in one section of the breast

Redness of the skin

Mild pain in the area

Mild fever
How to treat a blocked milk duct:
Feed from the affected breast

Apply heat to area before breastfeeding

Loosen your bra

Massage the breasts

Use cold packs after nursing to help reduce inflammation

Rest
If you are feeling unwell, there's pus or blood in your breastmilk or your duct has not cleared in 24 hours then you should see a doctor.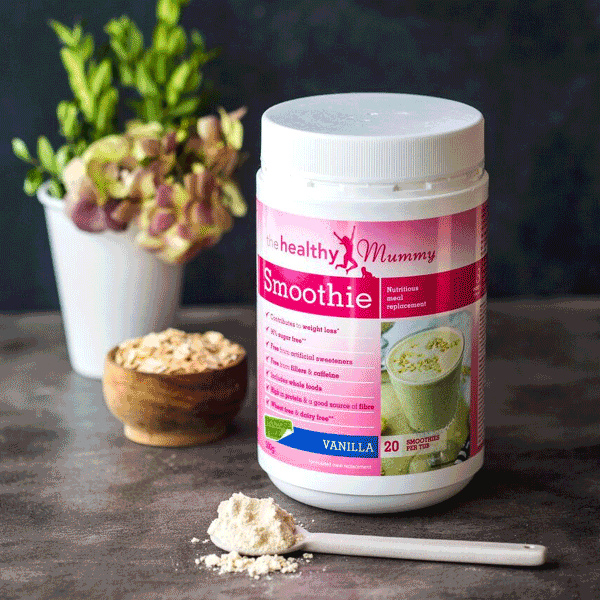 The Healthy Mummy Smoothie offers an excellent source of essential vitamins, minerals, nutrients & important antioxidants. It does not contain any weight loss accelerants, caffeine, no gluten and is dairy free. It is also a non Genetically Modified product!
Our smoothie range is also 96 per cent sugar free,  breastfeeding safe and is designed to help to support milk supply!
If you would like to learn MORE about our smoothie range download our smoothie information fact sheet here OR you can download the smoothie label and ingredient list here.
You can also check out our delicious flavours HERE.
Breastfeeding Plus – a new product to support mums and their milk supply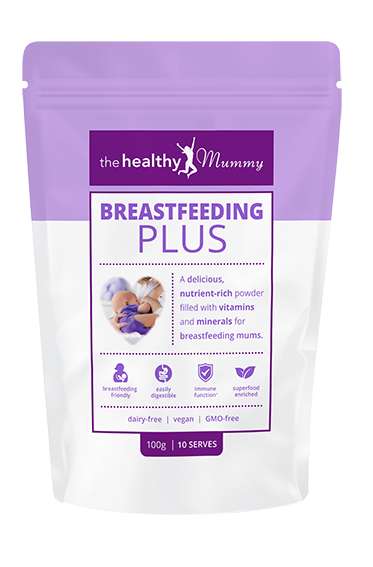 The Healthy Mummy's Breastfeeding Plus can help give new mums a boost of energy (and let's face it, we can all benefit from that) and has been linked to better mental health during the postnatal period.
If you want to prolong your breastfeeding relationship, or boost a low supply, Breastfeeding Plus can be beneficial.
Breastfeeding Plus can assist with energy levels, immune function and support breast milk supply by providing mothers with a boost of vitamins and minerals to aid in recovery post birth. The aim of this product is to focus on mums nourishing their body to feed their baby.