This is the BEST gift I could give another mum…and it doesn't cost a cent
Deidre Turner is an AMAZING mum from our Healthy Mummy community who has one INSPIRING story to share with you.
Prepare to be in awe.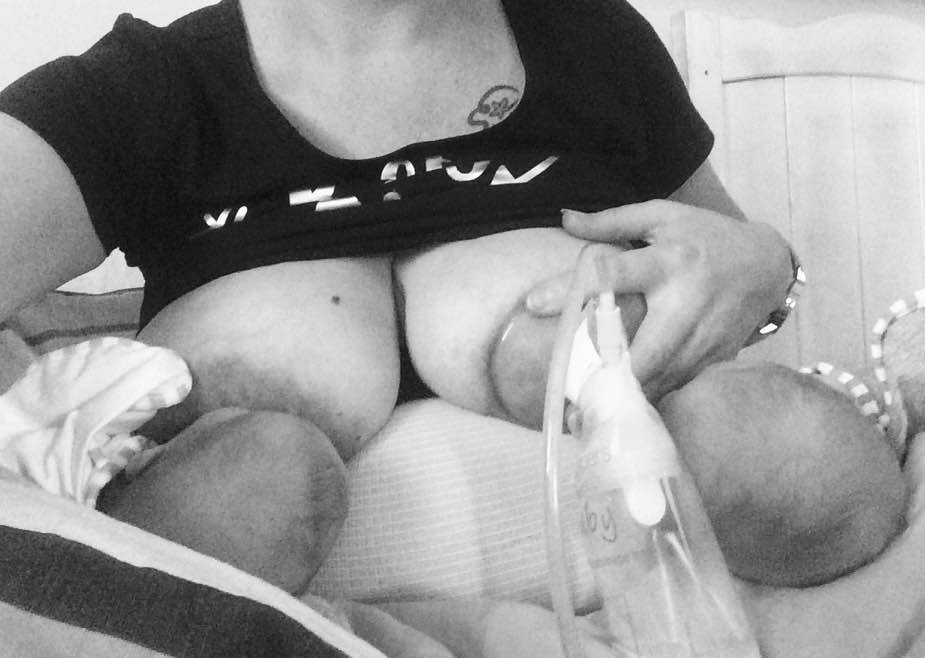 This is the BEST gift I could give another mum…and it doesn't cost a cent
Recently I began reading The Barefoot Investor, a truly wonderful book. Near the end, author Scott Pape talks about leaving a legacy – doing good for others with the wealth we have built over the years.
This resonated with me and certainly inspired me. 
The thing is, I am a mum of 5 kids (including two sets of twins) and initially I thought, how could I possibly help others? I was empowered, but felt stuck. I wanted to be able to help other people – especially other mums – but thought it might be years before I was in a position to do something for others that they weren't able to do for themselves.
I just wished I was in a position to be able to financially assist other mums in some way – especially after ALL the help I have received in the past (which included a lovely box of goodies from The Healthy Mummy when my twins were born and my older kids were sick).
After pondering a whole lot more, I had a bit of a light bulb moment.
I realised I COULD STILL help other women. I may not be able to support financially, but what I could offer was breastmilk.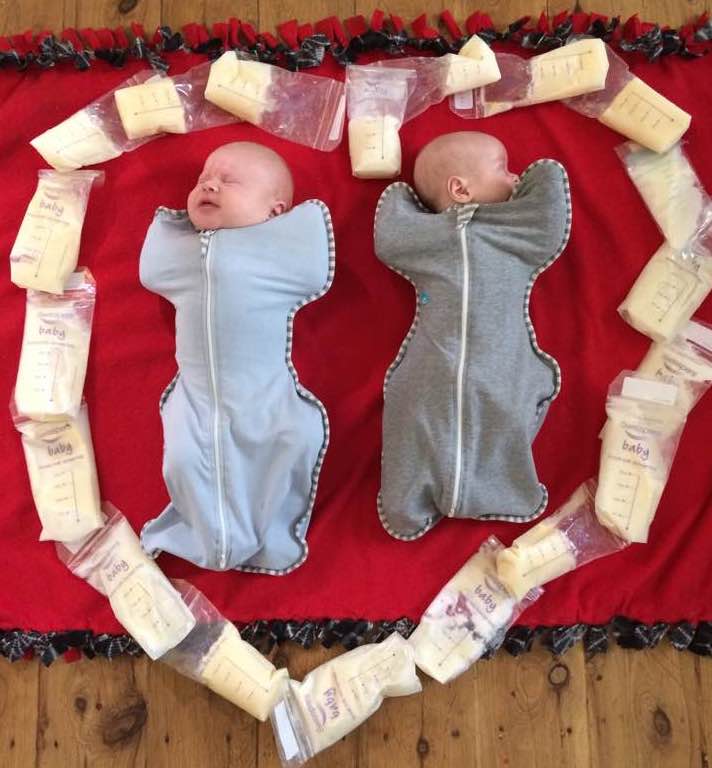 A precious gift with major health benefits
According to the Australian Breastfeeding Association 96% of mothers initiate breastfeeding. However after 3 months, only 39 per cent of women continue to exclusively breastfeed. And this is for a whole range of reasons (medical and personal).
However, many, many reports suggest a lot of mums stop breastfeeding due to pain and supply issues. PLUS a whopping majority of mums who stop breastfeeding BEFORE bub is 12 months often feel a sense of GUILT. Which is horrible for mamas!
I realised I could give the gift of breastmilk to babies and their mothers. A precious gift with major health benefits; and it wouldn't cost me a cent. Just my time is required to make perhaps a BIG difference to other mums.
Breastmilk is an amazing substance. It contains live antibodies that boost babies immune systems and can even help protect them from disease.
I remember reading once it even has the power meet the growing needs of baby and could make up a 'unique recipe' for when bub is sick. It's incredibly special. So special – that science can't even replicate it's power.
As I mentioned before, most mothers attempt to breastfeed but for a variety of reasons; including insufficient glandular tissue (low supply), tongue ties, medications, returning to work etc. Many are unable to continue to. Having access to breastmilk is very important for those who would love to breastfeed their babies but face tough barriers.
As many of you may know I recently gave birth to my second set of twins. There was no question about it in my mind – I was determined to breastfeed them like I had with my others. With my first set of twins they'd needed formula top ups in hospital due to low blood sugar level and time in special care but this time I went into hospital armed with experience, education and ready to exclusively breastfeed with over 30ml of hand expressed colostrum in syringes ready to go.
My smaller baby spent time in special care and needed that extra boost.
I'm fortunate to have an excellent milk supply and though my babies are only 8 weeks old I already have a decent stash – far more than my babies need.
I have donated milk to 5 different babies and their 4 mothers
I've donated milk through 'Human Milk 4 Human Babies', a peer to peer milk sharing group in the past with my singleton and decided to donate again.
It's a wonderful feeling to be able to help another mum who perhaps is not able to produce enough milk or can't breastfeed for any number of reasons and desperately wants to.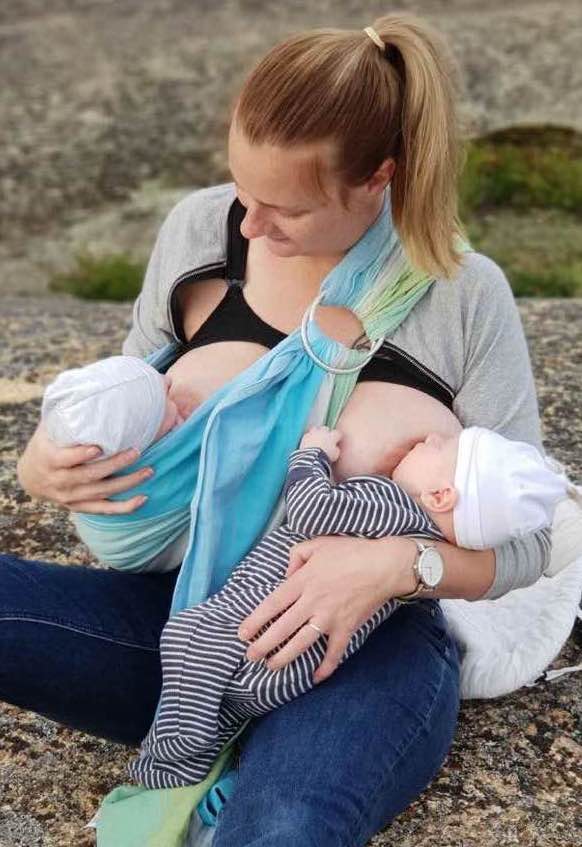 I found another twin mumma who needed milk through a local milk sharing page and her babies will be benefiting from the excess milk that my twins don't need.
Pumping is a labour of love – it does take time but there is nothing more special than knowing you have helped nourish another baby and assisted a mother to reach her breastfeeding goals.
I have breastfed all 5 of my babies- no easy feat starting a breastfeeding journey with twins as a first time mum and dealing with the discouragement of others saying 'I wouldn't be able to do it', then facing latching issues, cracked nipples, engorgement, blocked ducts, mastitis, tongue ties and returning to full time work.
Despite it all I breastfed my first set of twins and singleton until they were toddlers and will do the same with these twins. On top of that I have donated milk to 5 different babies and their 4 mothers; helping spread the love.
As Scott Pape would say, when it comes to breastfeeding and milk sharing I have 'Alpaca Attitude'; nothing stands in my way!
In my perfect world there would be a national milk bank to donate through (that provided screened milk) for mothers in need but in the meantime we have wonderful mums donating through peer to peer milk sharing groups.
This is my legacy.
Breastfeeding Plus – a new product to support mums and their milk supply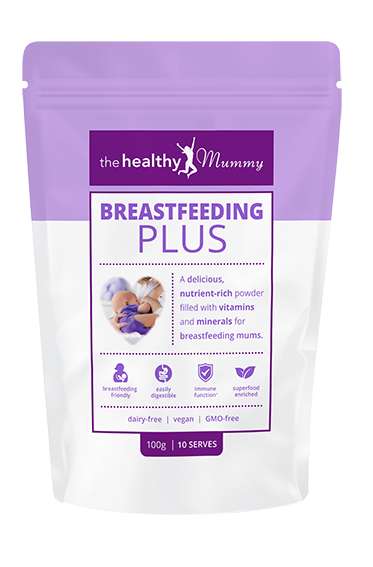 The Healthy Mummy's Breastfeeding Plus can help give new mums a boost of energy (and let's face it, we can all benefit from that) and has been linked to better mental health during the postnatal period.
If you want to prolong your breastfeeding relationship, or boost a low supply, Breastfeeding Plus can be beneficial.
Breastfeeding Plus can assist with energy levels, immune function and support breast milk supply by providing mothers with a boost of vitamins and minerals to aid in recovery post birth. The aim of this product is to focus on mums nourishing their body to feed their baby. 
To purchase yours, click here.
Did you know the Healthy Mummy smoothies are breastfeeding friendly?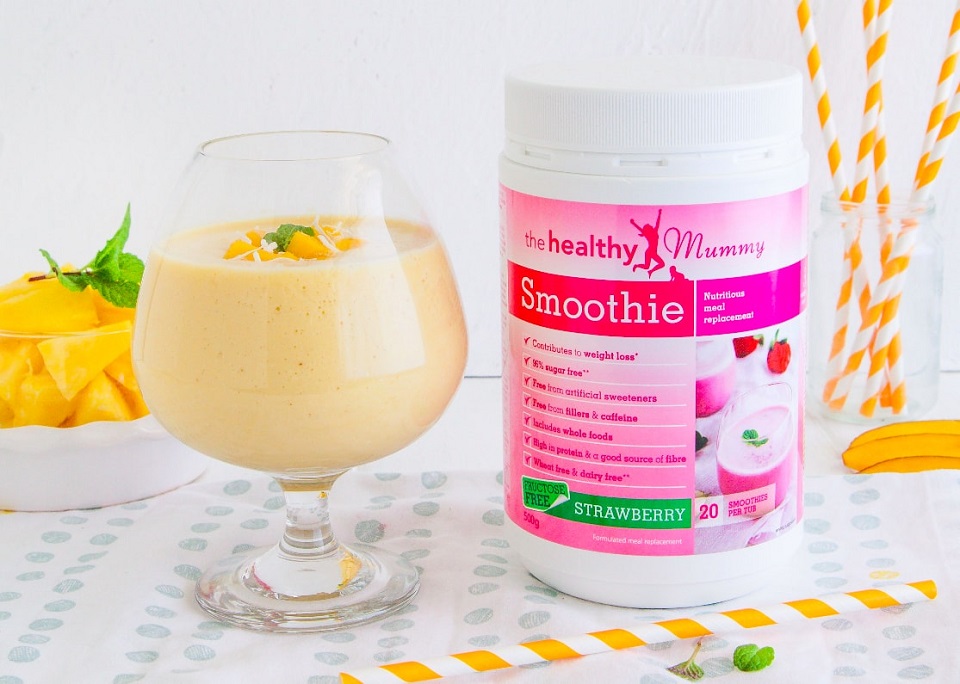 The Healthy Mummy smoothie has been created to help mums benefit from a wide range of nutrients which can also help support your healthy eating plan and exercise routine if you are trying to lose weight.
The smoothie range has been formulated by leading nutritionists, dieticians and with input from Monash University.
It offers an excellent source of essential vitamins, minerals, nutrients and important antioxidants.
It's also free from any weight loss accelerants, caffeine, contains no wheat ingredients, no fructose, is 96 per cent sugar free and is dairy free.
You can download our information fact sheet here. You can also download the smoothie label and ingredient list here.