If you're child is addicted to their dummy you may not need to worry
If you worry about your child's dummy habit and not wanting to let it out of their mouth ever, fear not. A new study has shed light on the matter!
The dummy, some parents holy grail and some's worst nightmare.
If your child is addicted to their dummy and you have to pry it from them, you actually may not need to, especially if you're concerned about this affecting their speech later in life.
See why below.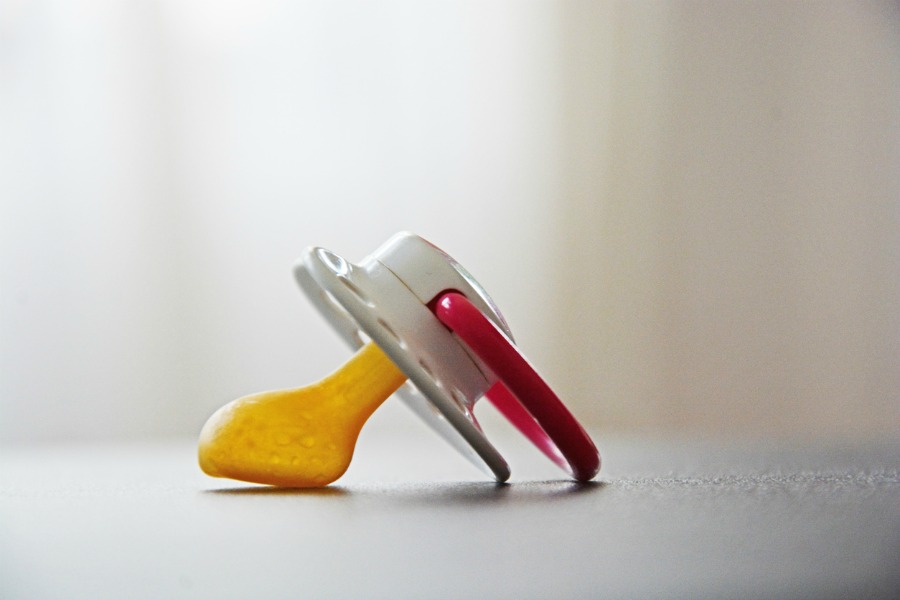 To dummy or not to dummy?
When it comes to children's oral sucking habits (breastfeeding, bottle use, pacifier/dummy/soother use, thumb/finger sucking), there are a lot of opinions surrounding the long-term effects, particularly the way a child learns to speak.
A new study has revealed that dummies WILL NOT cause a speech disorder.
Lead author of the study, Dr Elise Baker said, "There is a misconception that dummies impact children's opportunities to learn or practise speech, however, our study shows no connection between dummy use in the early years and the presence or severity of the most common type of childhood speech problem."
So why do some children have speech problems? Baker said that this is associated with how children learn about sounds, as opposed to oral sucking habits.
"The findings suggest that for the majority of children with speech delay the problem is not to do with the mouth, but rather associated with how children learn the sound system of language," Baker said.
If you're a breastfeeding mama here is how to prevent painful nipples.
Did you know our Healthy Mummy Smoothies are breastfeeding friendly!
The Healthy Mummy smoothie has been created to help mums benefit from a wide range of nutrients which can also help support your healthy eating plan and exercise routine if you are trying to lose weight.