From McDonalds to Subway – we reveal how many calories are in our fave fast foods
Are you one to carefully track your calorie intake no matter where you eat? Find out the calories in some popular Aussie Chains.
Are you one to carefully track your calorie intake no matter where you eat, even when it comes to fast food shops?
Did you know that some food chains in the world with at least 250 employees now have to include how many calories are in each item on their menus?
According to The Sun, "The new rule comes with the Government aiming to crack down on obesity and promote healthier eating", which is hard to argue against, with obesity-related illnesses costing a fortune every year.
But what about in Australia? Many of us aren't aware of just how many calories we are putting into our body. And not just ourselves, but our children as well.
In fact, one in three children leaving primary school is outside of a healthy weight range. But do we want the skirt lifted on what many of us consider an indulgent treat?
How many calories are in your favourite fast food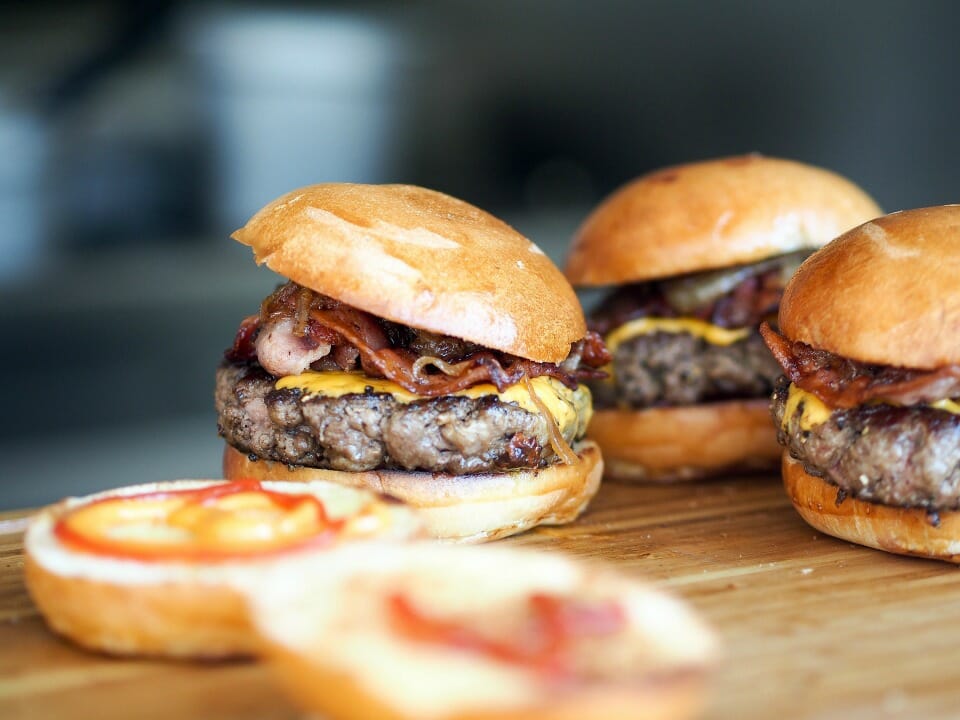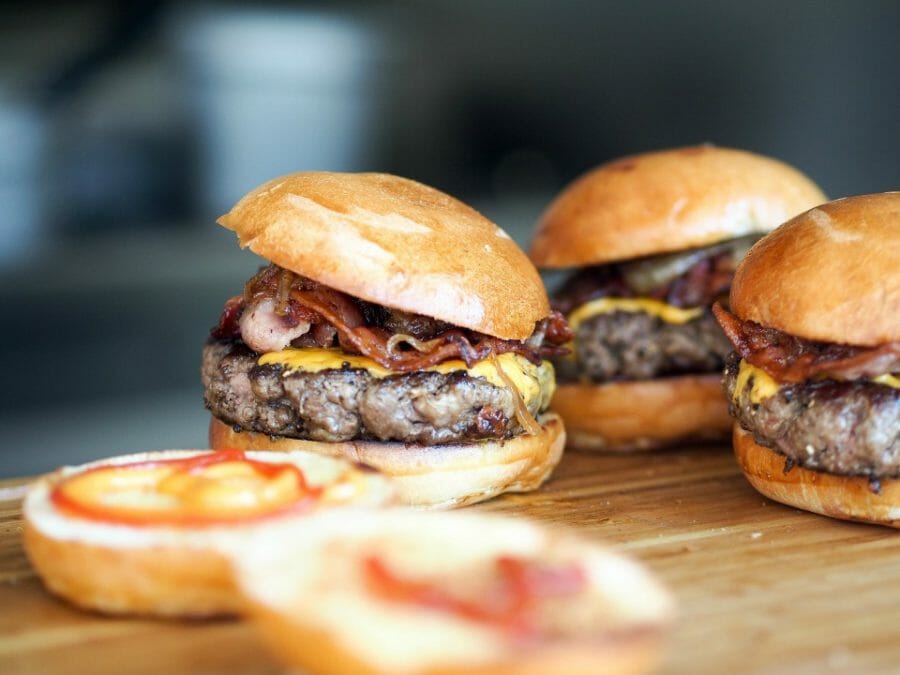 Some people will like the transparency of having the fast food calories stated, while others would no doubt prefer to remain blissfully ignorant!
Calorie counting could be seen as a useful tool for making informed choices or it may simply be spoiling the enjoyment of a meal out.
The flip side to obesity is the millions of men and women who suffer from eating disorders and the negative impact calorie counting would have on them.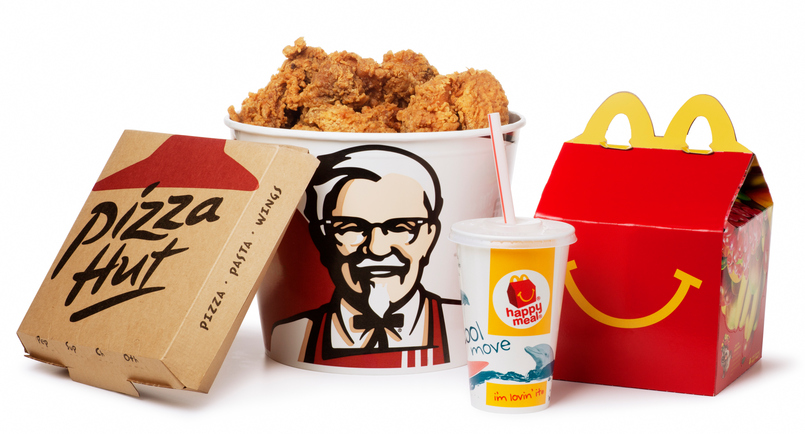 Then we have the cost of living crisis where many people are already beginning to eat out less often. Would this move deter people even more? Like most things the move could be a metaphorical can of worms.
How many calories are in takeaways?
We at The Healthy Mummy thought we'd have a look at how many calories are in some of our nation's favourite foods to see if there may be some hidden surprises!
In fact, some Indian takeaways can contain as much as 700 calories per serve and pizza could be as over 1,000 calories for a whole pizza! These tend to be the most calorific takeaways!
And how you'd feel about such numbers being printed where you can't hide from them!
How many calories in our favourite takeaways?
McDonalds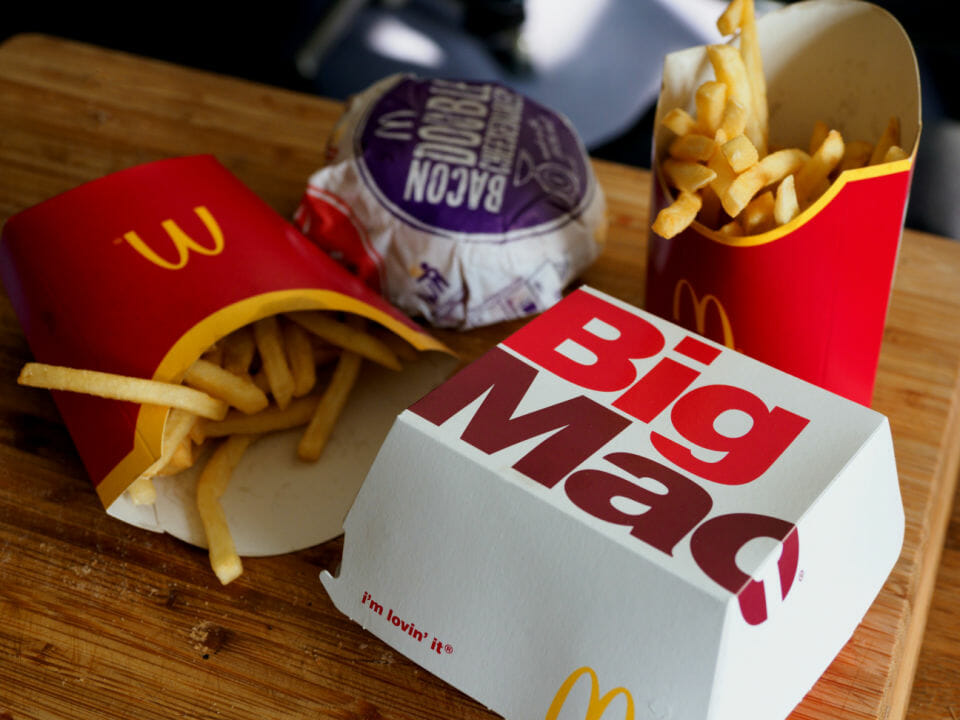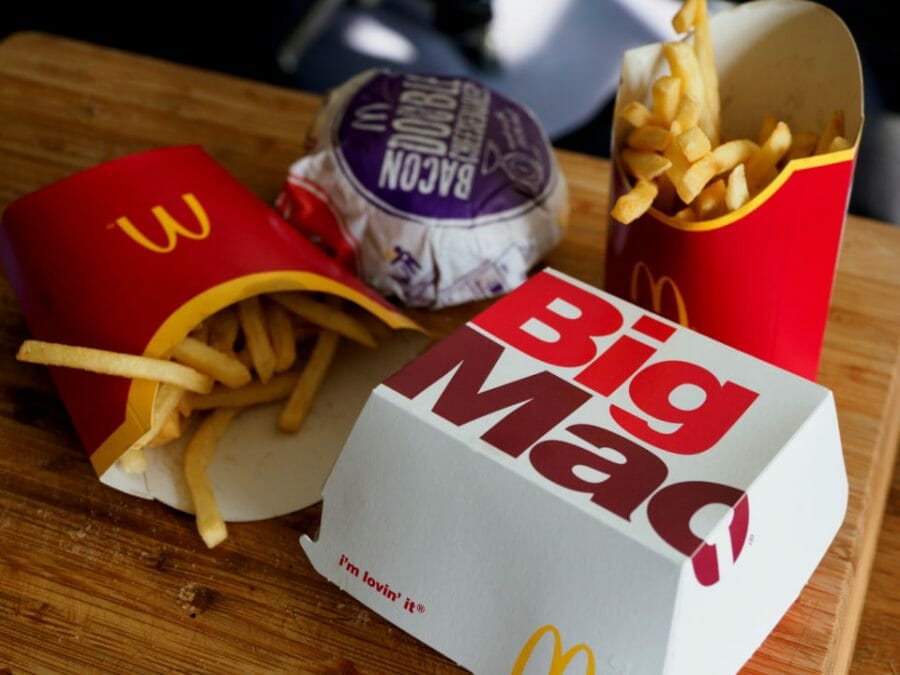 Below are the number of calories found in your favourite Maccas…
Big Mac – 564 
Cheeseburger – 301
Quarter Pounder – 538
Classic Angus – 715
Chicken Nuggets – 43 each
Small Fries – 220
KFC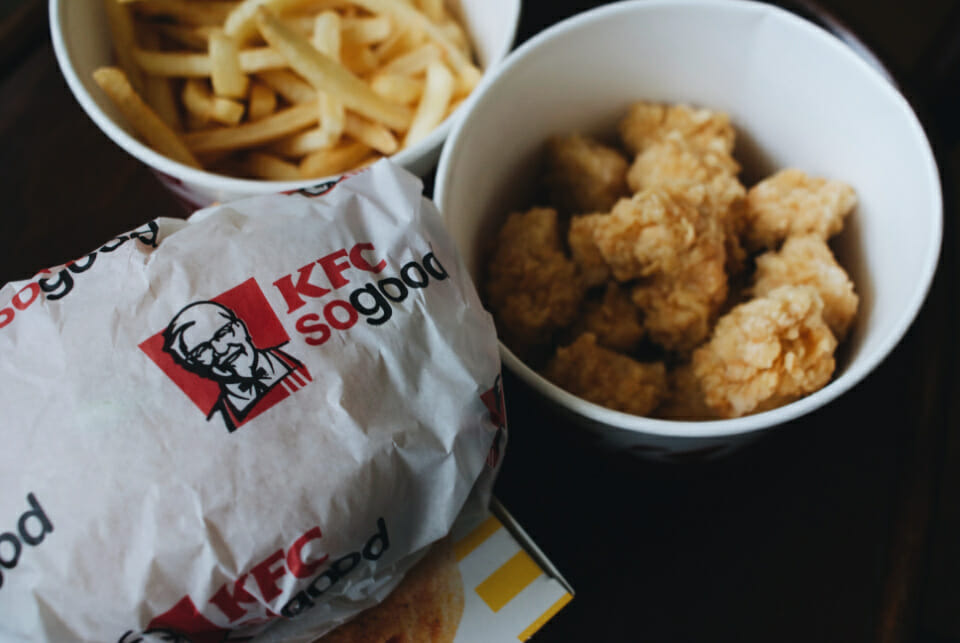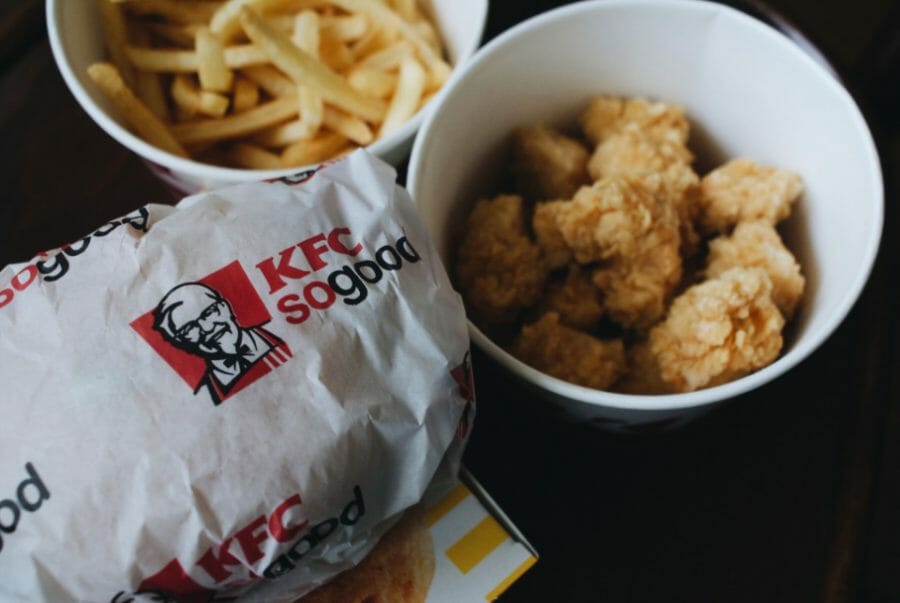 Here are some of the biggest calories found in food at KFC.
Zinger fillet burger – 434
Serve popcorn chicken – 412
Wicked wings x 1 – 131
Grilled chicken wing – 70
Small chips – 279
Subway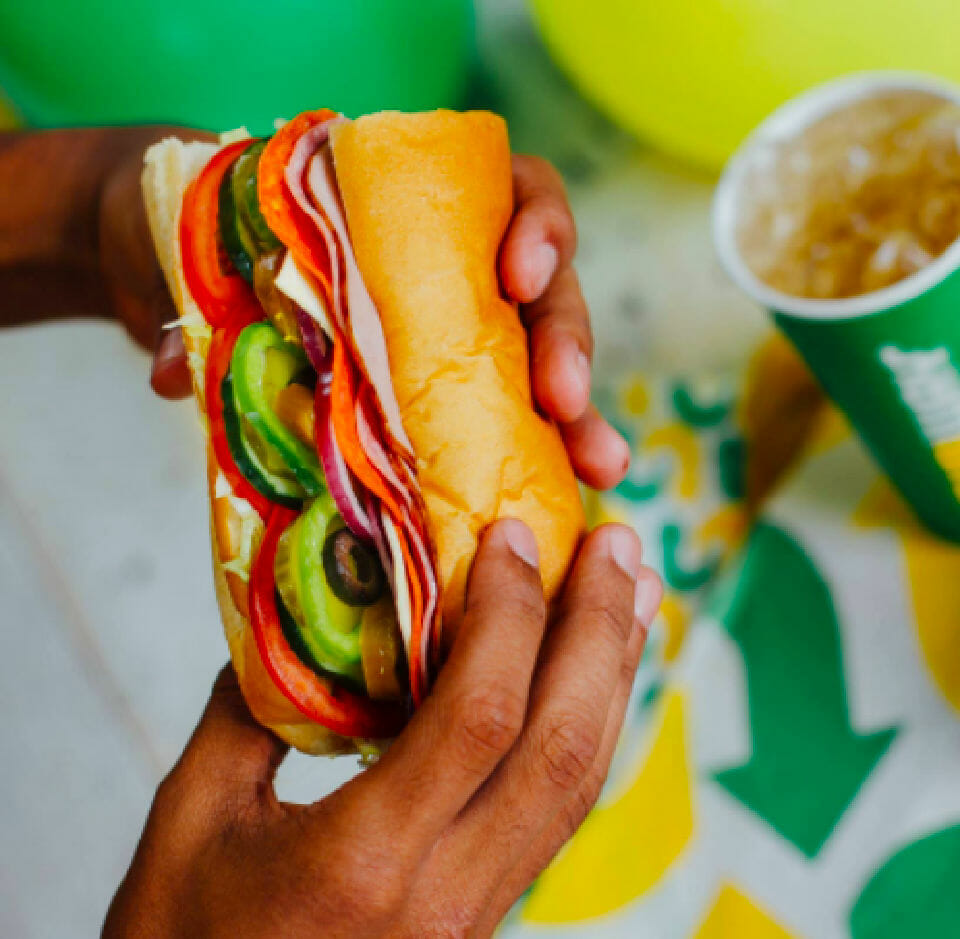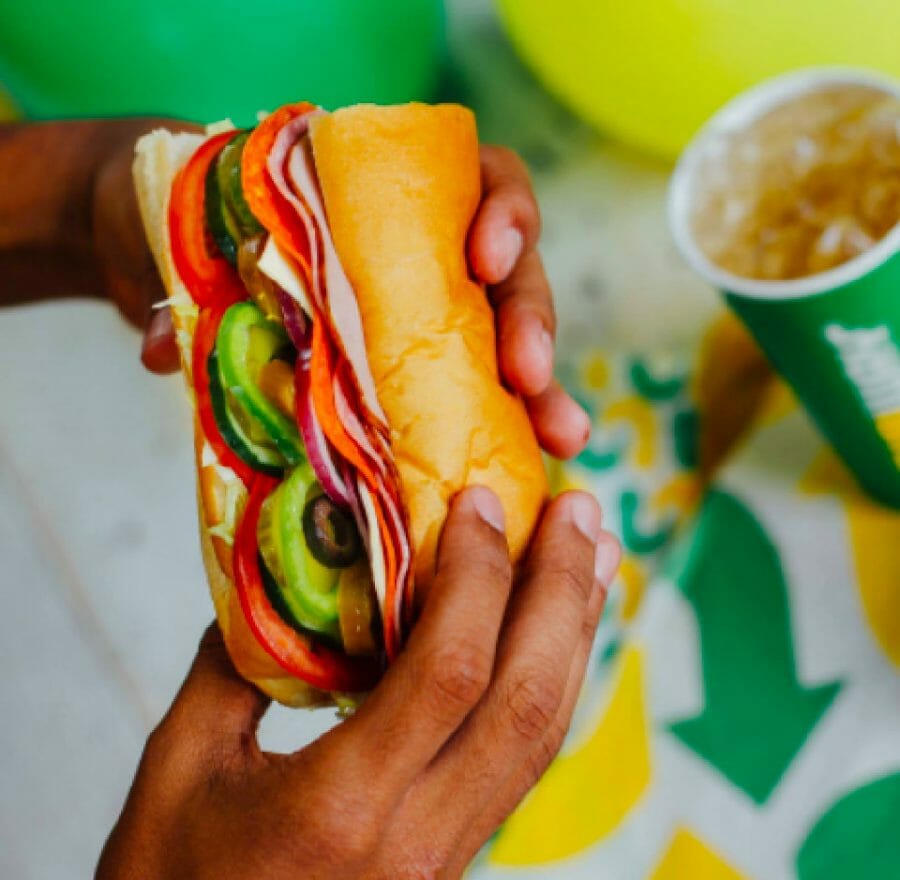 Subway is marketed as being healthier than other fast foods, but here are how many calories are in Subway foods…
Classic white 6 inch sub with chicken and salad – no cheese or dressing – 349
As above with chicken schnitzel – 433
Standard 6 inch – 600
Low fat range – 400 and under
Hungry Jacks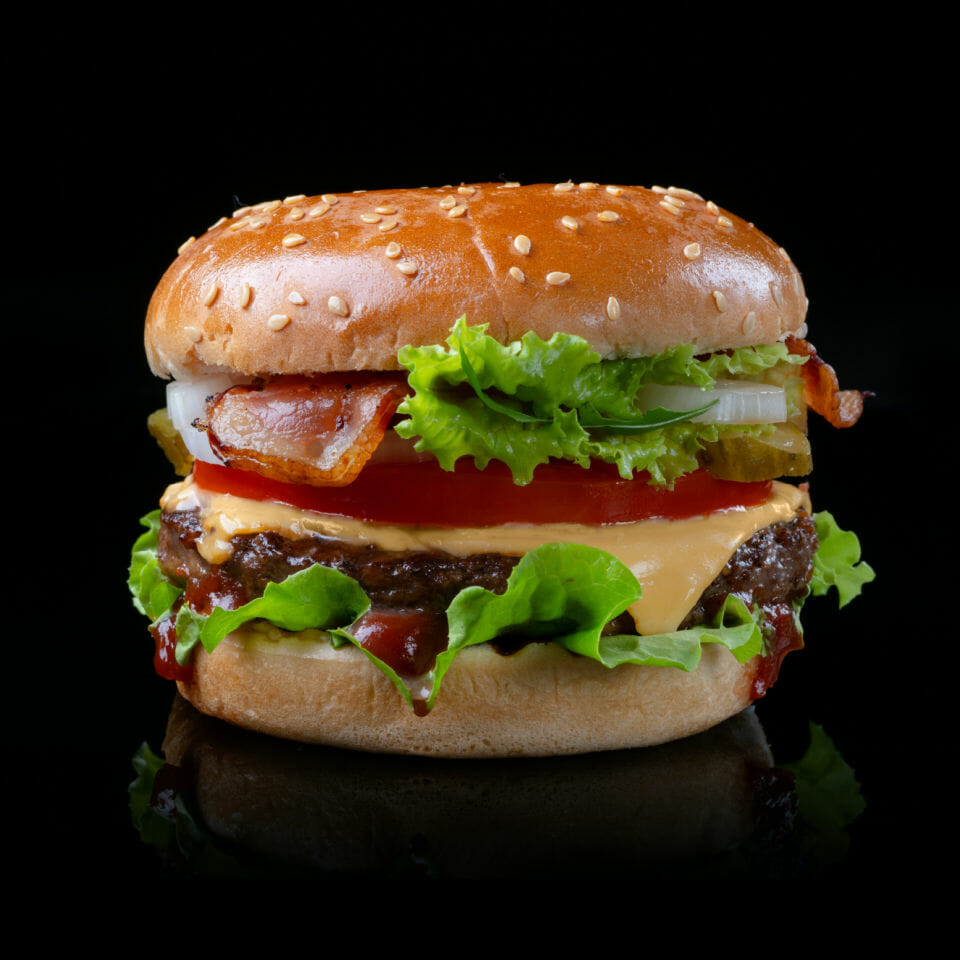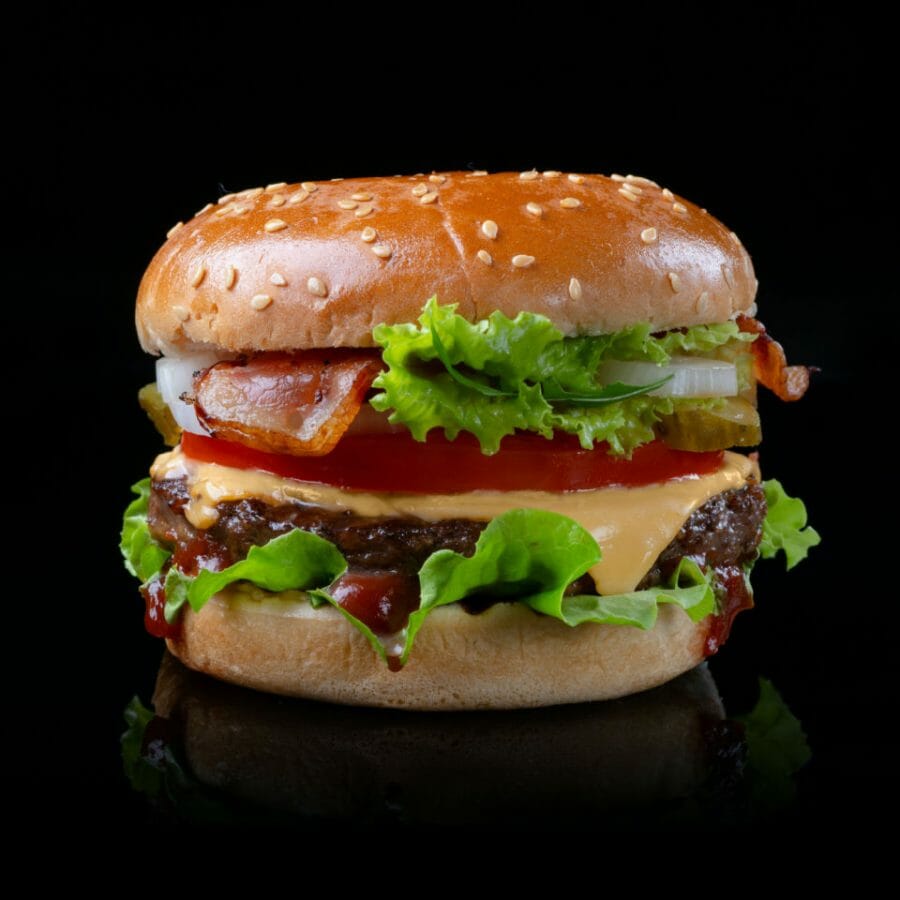 Check out how many calories the most popular Hungry Jacks foods have…
Whopper Burger – 657
Classic fried chicken burger – 782
Bacon Deluxe burger – 562
Chicken nuggets – 48 each
Rebel Whopper Burger – 667 each
Small chips – 268
Domino's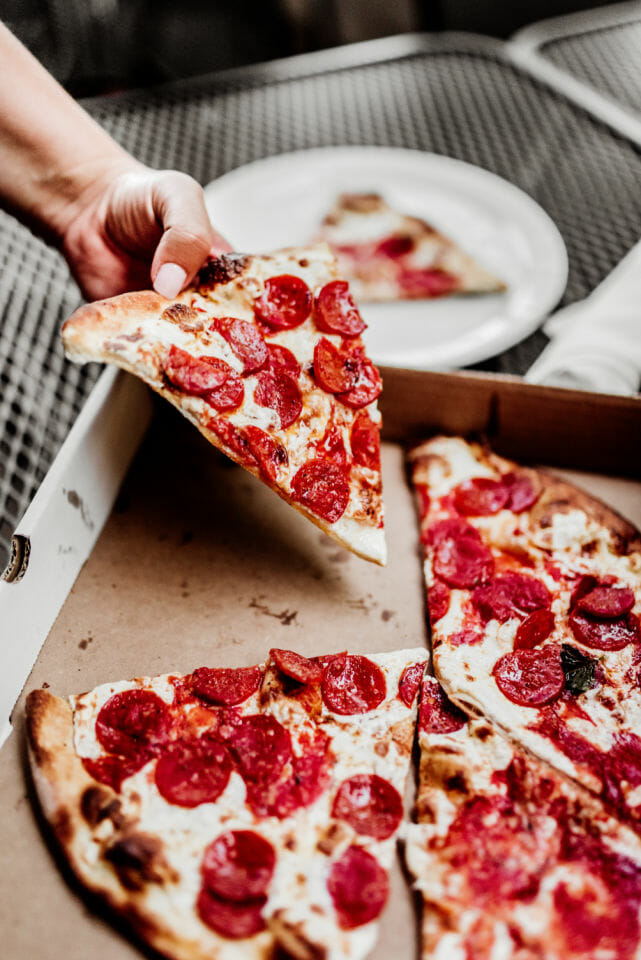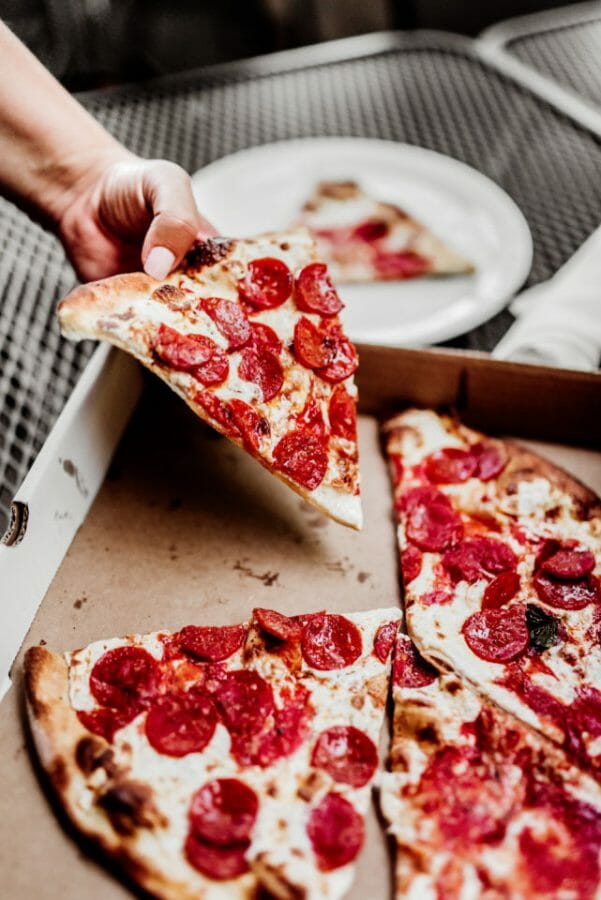 How many slices do you normally eat from Subway? Find out how many calories there are PER SLICE…
Surpreme thin and crispy – 172 per slice
Supreme classic crust – 165 per slice
Supreme deep pan – 199 per slice
Hawaiian classic crust – 157 per slice
Vegorama thin and crispy – 140 per slice
Guzman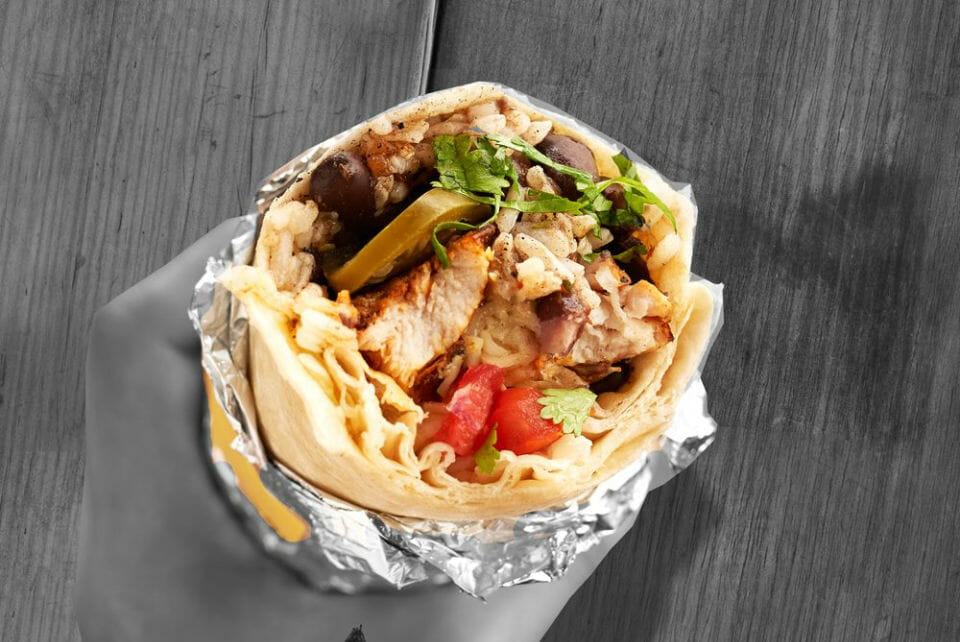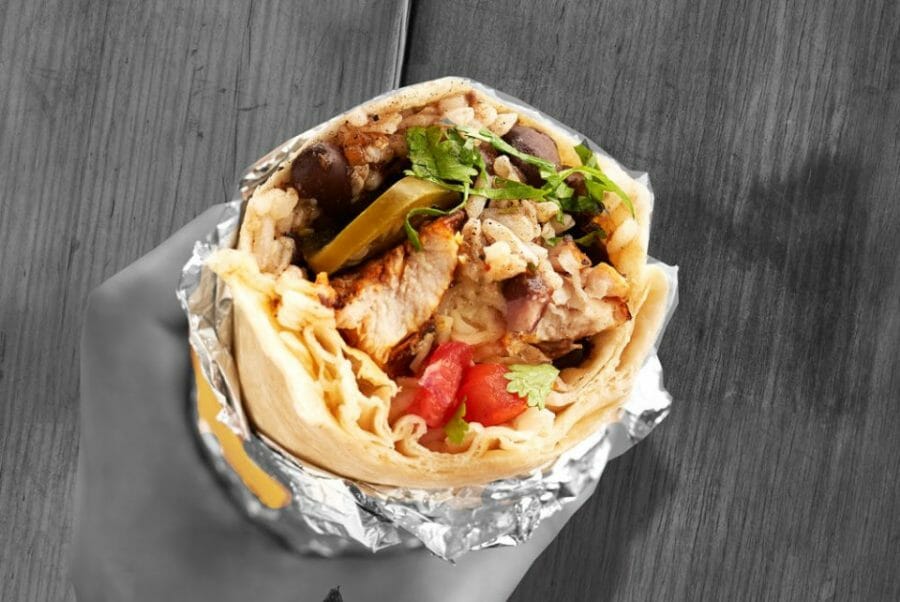 Guzman has just as many calories, if not more, than other fast foods.
Grilled chicken burrito bowl – 681 calories
Grilled chicken mini burrito –  454
Grilled chicken Cali burrito – 973
Grilled chicken salad with chipotle mayo – 294
Ground beef nachos – 1154
Sumo Salad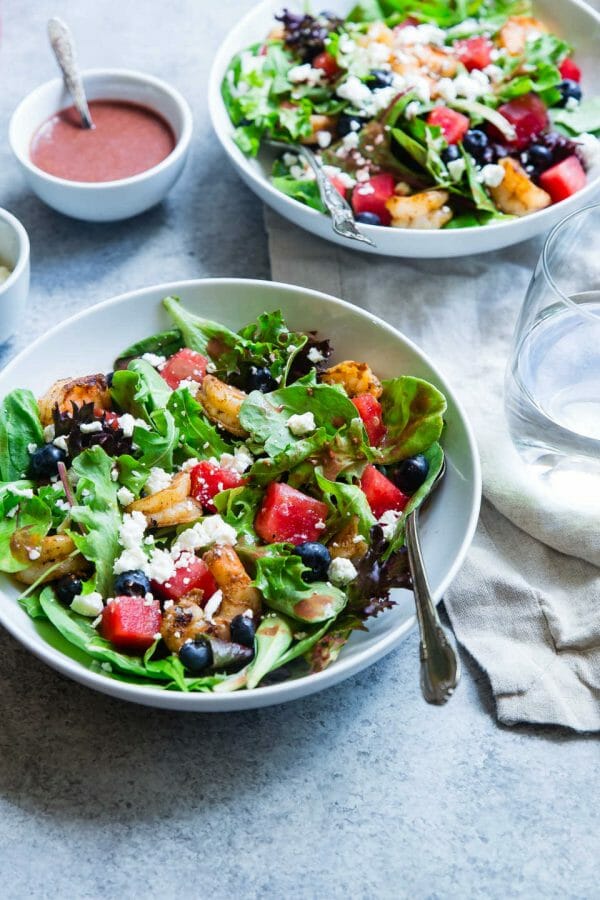 Even Sumo Salad isn't as healthy as we think it is! It depends on what sauces you are putting on your salad and what you are choosing…
Chicken Caesar deli salad – 508
Pumpkin & couscous – 354
Pesto chicken and walnuts – 400
Japanese miso and salmon – 284
Sushi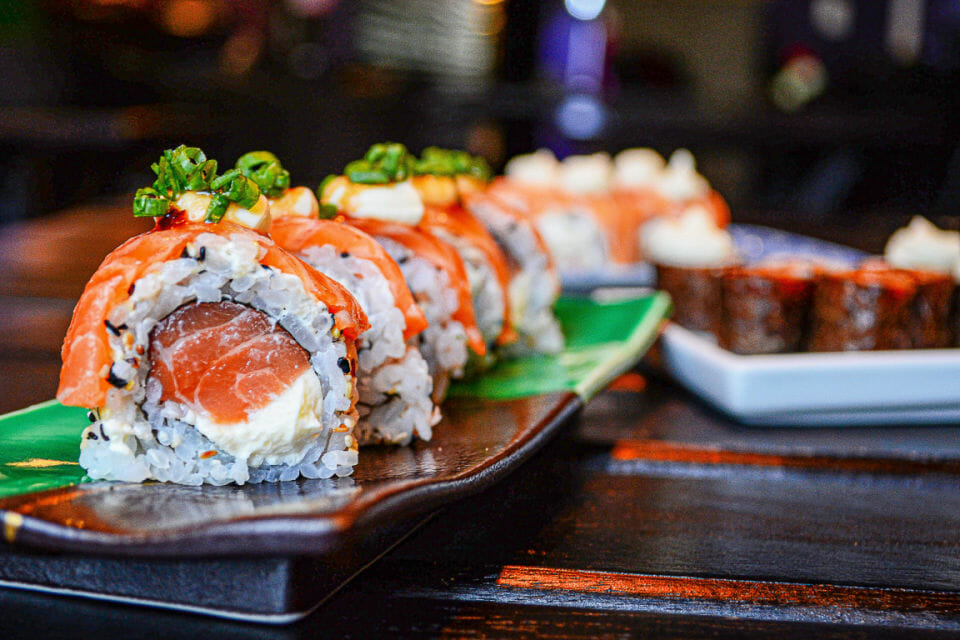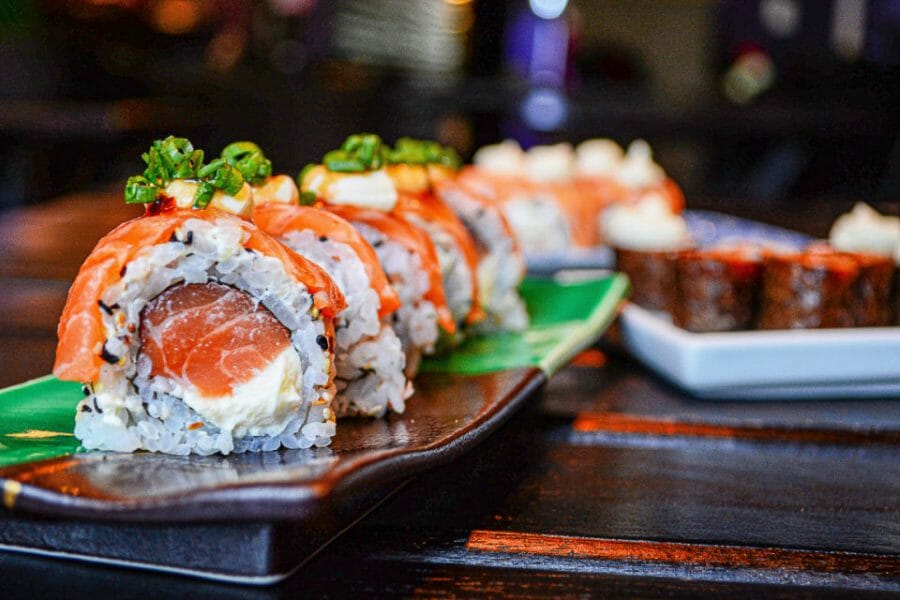 Check out how sushi compares when it comes to calories compared to other fast foods.
Hand roll crispy chicken – 192
Hand roll teriyaki chicken – 173
Hand roll cooked tuna – 210
Hand roll smoked salmon – 175
Which fast food has the least amount of calories
Perhaps there are no surprises for when it comes to the chain burger joints. It might be worth just sticking to just a burger and avoid the chips or lay off the extra cheese and dressings and you can have a relatively guilt free meal.
Interestingly, the standard Subways are more calorific than most of the burgers and we know what we'd rather gorge on!
If you're an eight slice deep pan kinda girl then you're looking at a whopping 1,600 calories and half a day on a treadmill.
The most surprising was the calorie count on Guzman's nachos and cali burrito. Be careful thinking you're making a healthier choice at some of these places, when you should have just gone with the Big Mac!
But there are some fast foods that are under 400 calories on the list, this may also be a good thing to aim for.
15 FAKEAWAY recipes that will help you LOSE WEIGHT and SAVE money!
An easy change to help you achieve WEIGHT LOSS SUCCESS is to swap your TAKEAWAY for 'FAKEAWAY'.  Simply put – cook a healthier version of your favourite takeaway meal.
Not only will this save you money, it will help you lose weight quickly and feel great!.As a Healthy Mummy 28 Day Weight Loss Challenge member you will gain access to thousands of healthy and delicious meals.
Whether you are craving Thai, Chinese, Burgers, Fried Chicken, Indian or Mexican food, Pizza or Pasta  … your takeaway favourites are all available via the Challenge App.
Here are 15 'fakeaway' meals our Community of Healthy Mummy mums have been whipping up in their kitchens.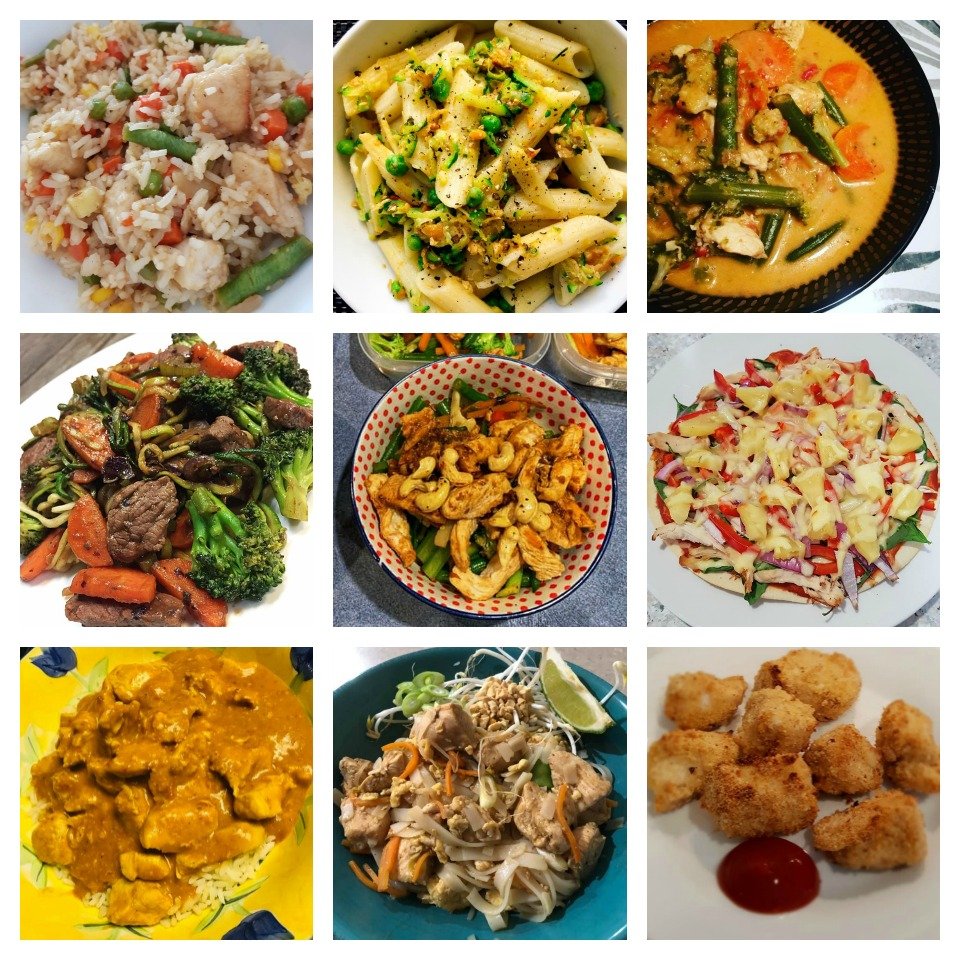 1. Chicken Pad Thai – 345 calories per serve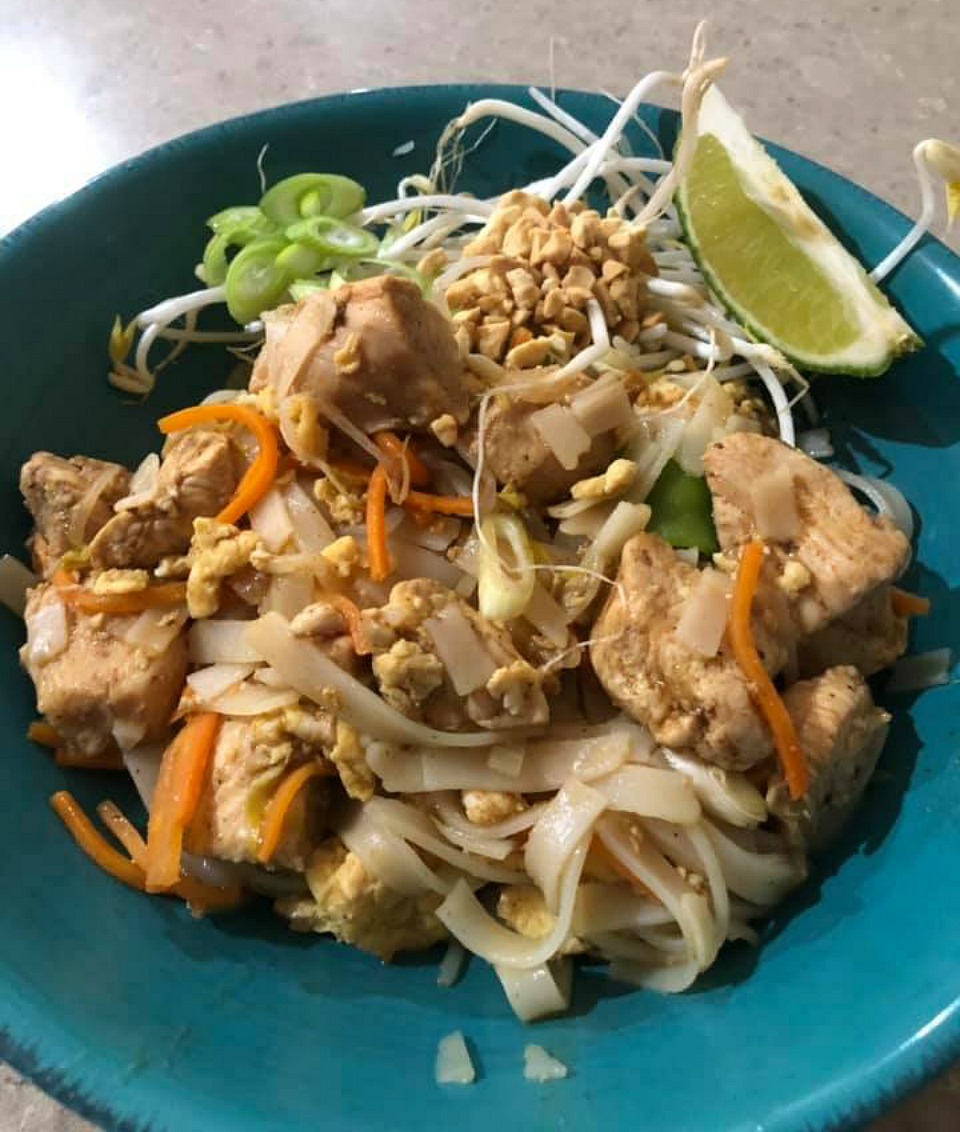 Corrine McNeil says "Chicken Pad Thai tonight….delish!".
Get the FREE Healthy Pad Thai Recipe.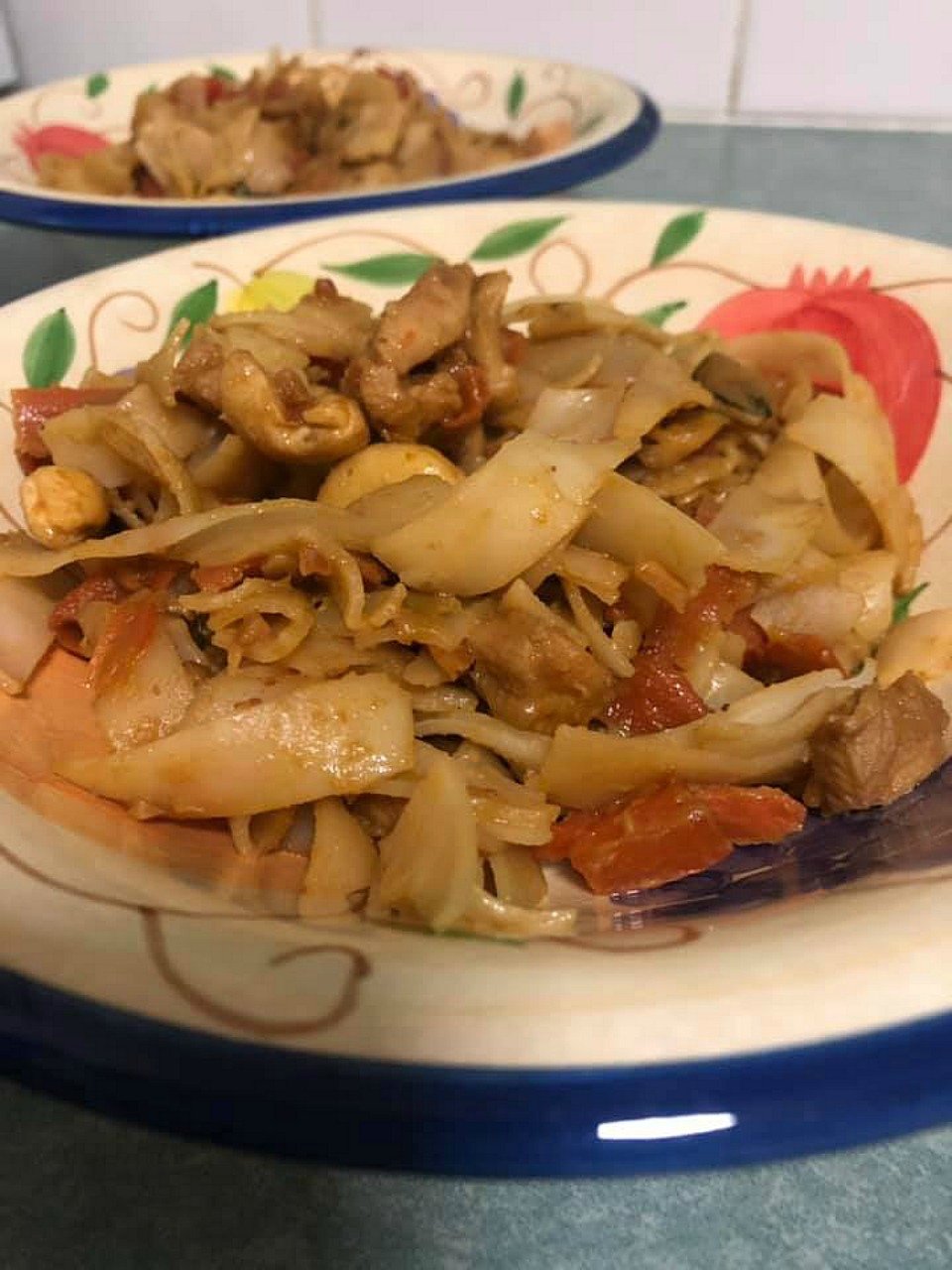 Nicole Deakes Brown says "Who needs takeaway when you can make this.
Tonights dinner was Chicken Pad Thai from the challenge app and it was absolutely scrumptious and the girls devoured it.
I added capsicum and only used 1 zucchini as girls don't usually like it".
Get the FREE Healthy Pad Thai Recipe. 
2. Thai Yellow Chicken Curry – 382 calories per serve
Chantel Oliver says "Yellow chicken curry from this weeks challenge for dinner tonight!
Not the prettiest but super yummy even Mr 2 yo asked for more!"
Get our FREE Veggie Packed Yellow Chicken Curry recipe
3. Homemade Pizza Dough 220 calories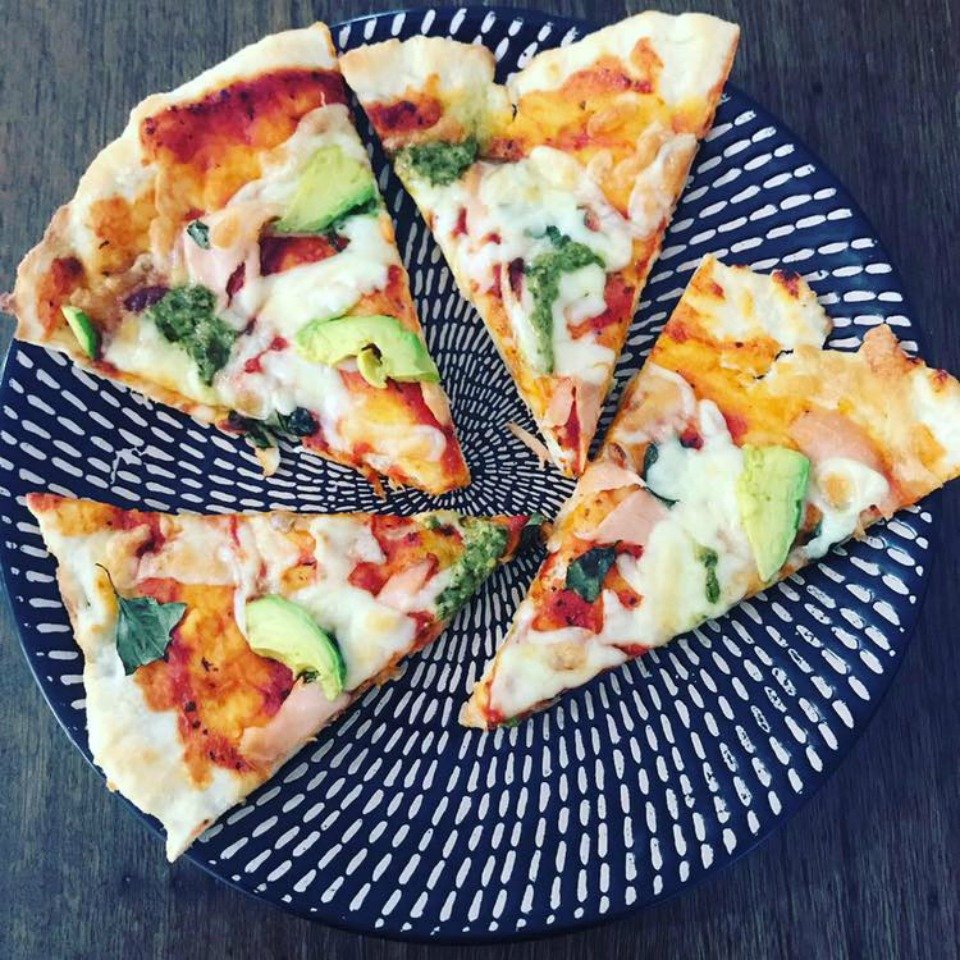 Beth Azzopardi says "FakeAway Friday!
Again two Ingredient Pizza Dough for the win!
After a tough day at work there is nothing better than coming home to an easy and delicious dinner!
Before Healthy Mummy I can't even imagine what I would have selected to eat tonight!
Tonight I had, smoked salmon, avocado, cheese and basil!".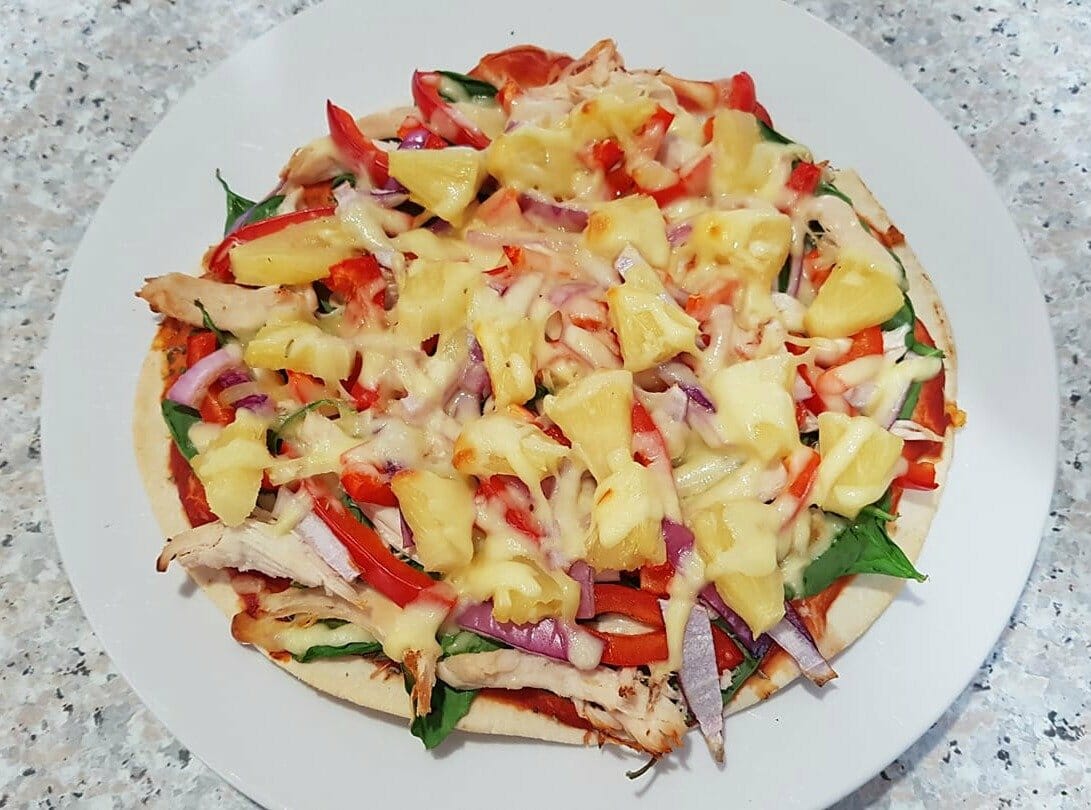 Janice Thomas says "Fakeaway Friday's dinner tonight is the Chicken and pineapple pizza. It's a favorite in my home".
Get the FREE 2 Ingredient Pizza Dough Recipe
4. Beef in Black Bean Sauce*
Libby Butler says "Beef in Black Bean Sauce with Zoodles from the 28 Day Challenge – oh so good!
Fakeaway beats take away any night!".
*Recipe available on The Healthy Mummy 28 Day Weight Loss Challenge.
5. Homemade Healthy Chicken Nuggets – 331 calories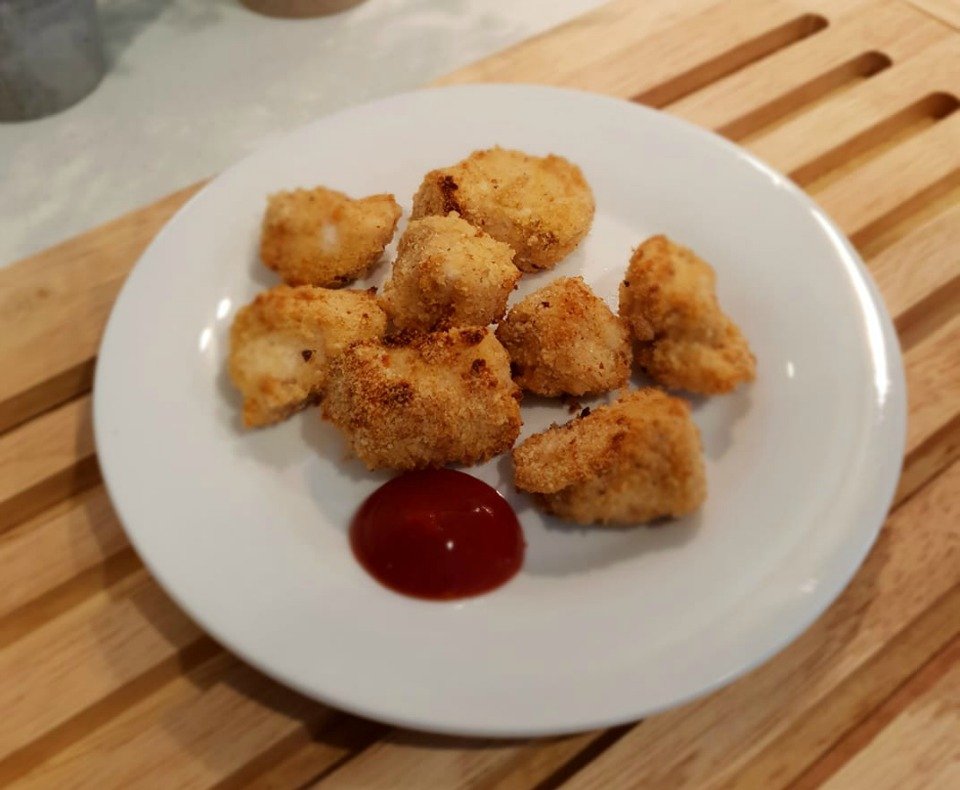 Michelle Arnephy says "My kids LOVE store bought chicken nuggets so I tried the healthy chicken nuggets from the App and they are a HUGE hit.
I was even told they are 100% better than store bought..well that I didn't expect!"
Get the FREE Healthy Homemade Chicken Nugget Recipe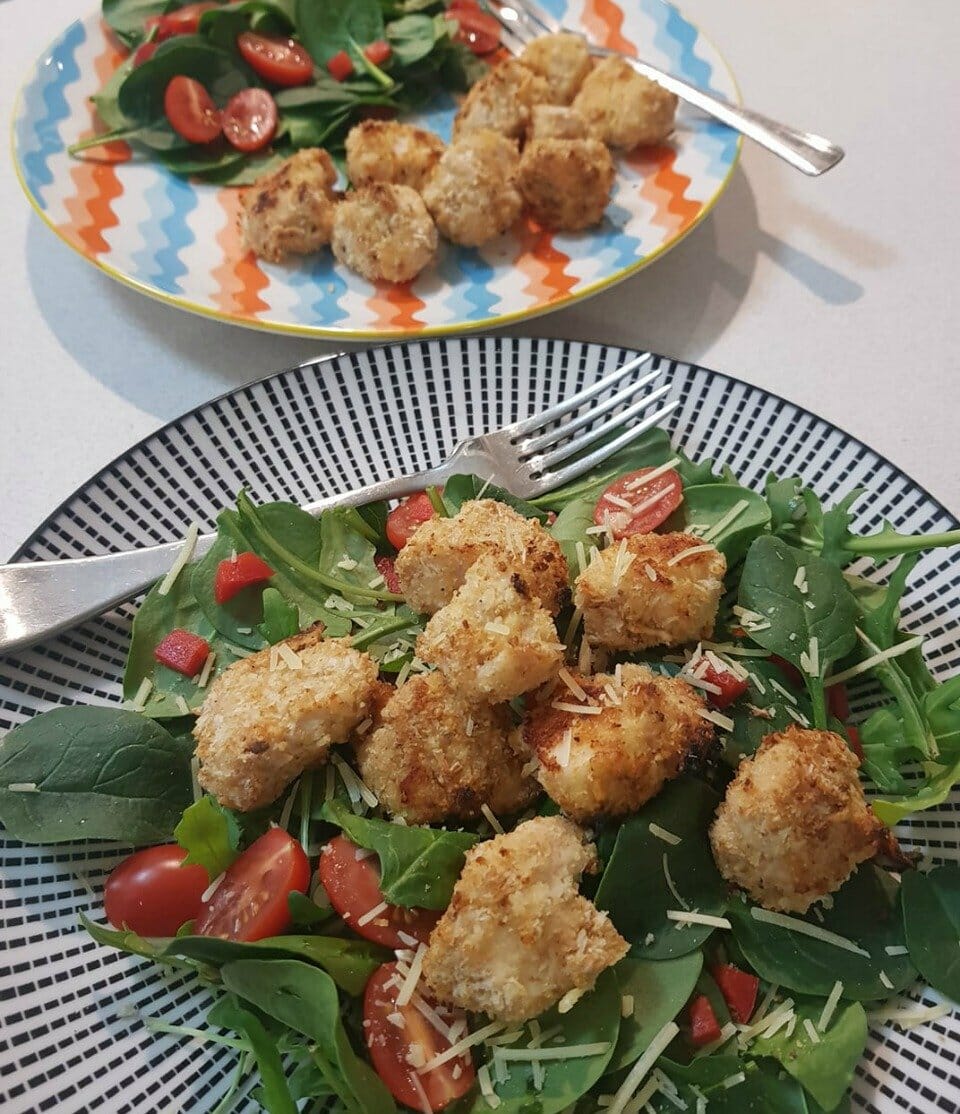 Dani Stormont says "Healthy Chicken Nuggets for dinner tonight….. Kid style and Mummy style (its all in the presentation and I have added parmesan, the salad is exactly the same haha). I love the simplicity of this recipe, so easy…. and the kids prefer them over store bought processed ones….. win win!".
Get the FREE Healthy Homemade Chicken Nugget Recipe
6. Easy Chicken Nachos – 376 calories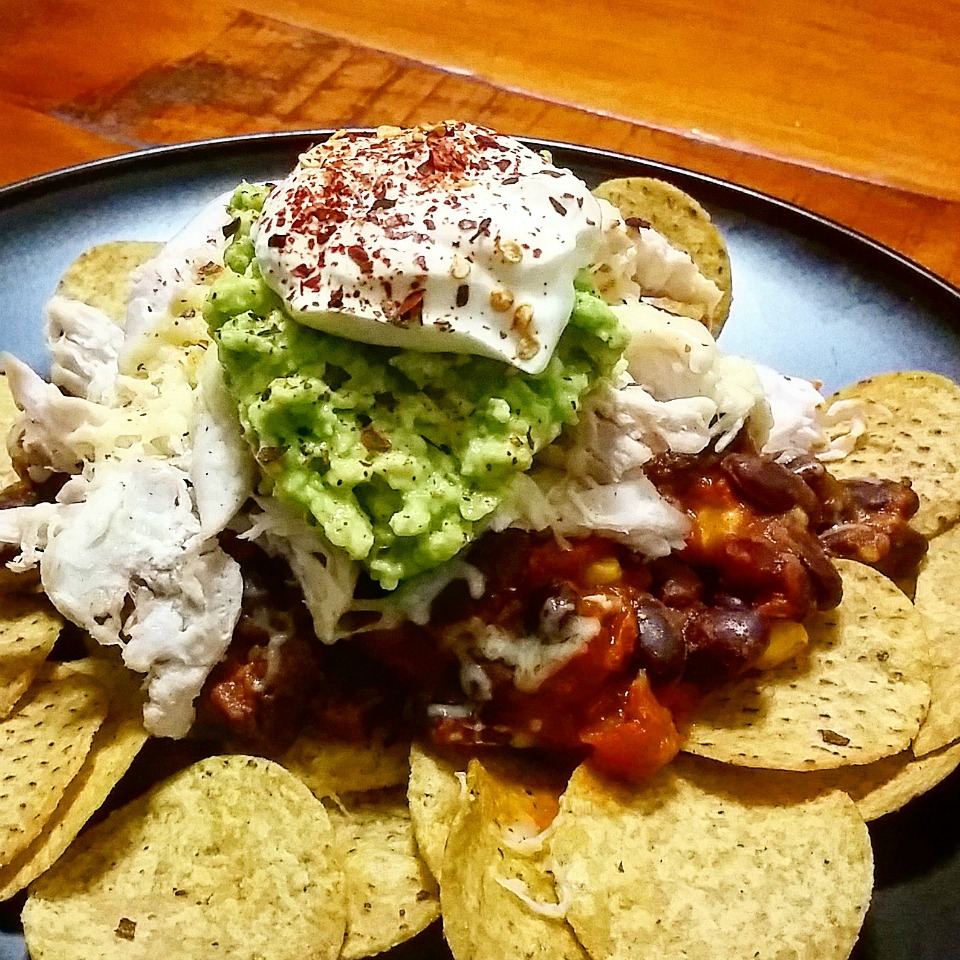 Chelsea Limmer says "Yum, yum, yum….. tonight is "take away night" in our house, but who needs take away when you've got the Challenge hub filled with glorious take away recipes, recreated to be a healthy alternative? Best thing is, it tastes so much better!!
I had some chicken breast in the fridge that needed to be used. All it took was a few seconds checking the challenge recipe hub. Voila, a quick and easy meal that everyone in the house loved".
Get the FREE Chicken Nachos Recipe
7. Chicken Laksa – 390 calories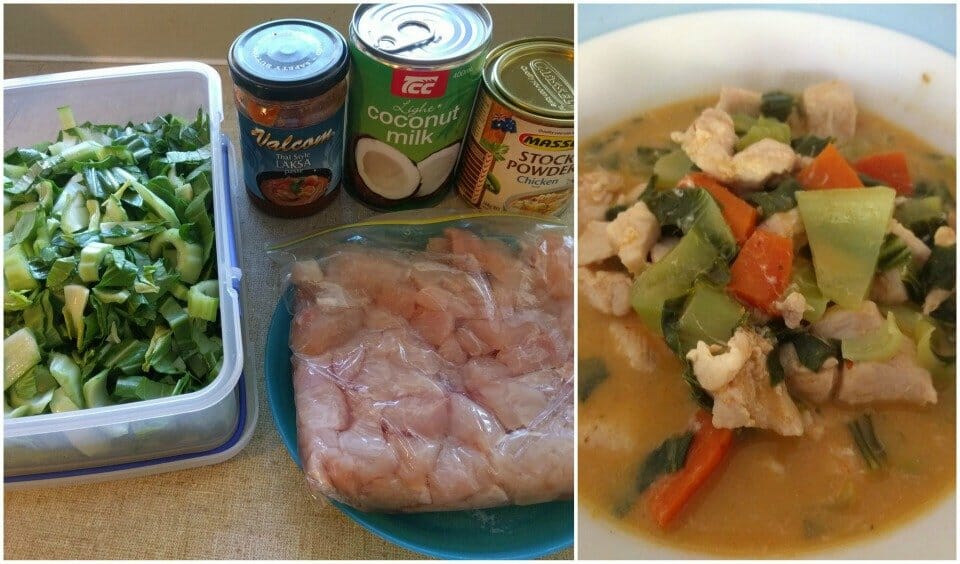 Sally Steph. says "In honour of Fakeaway Friday, it's Chicken Laksa for dinner tonight! Finally checking out the awesomeness you ladies have been talking about all week. And it did not disappoint!
The best thing about it is, everything (all 5 ingredients) was pre-cut, so it took 15 only minutes to cook and serve!"
Get the FREE 5 ingredient Chicken Laksa recipe
8. Pasta Carbonara – 438 calories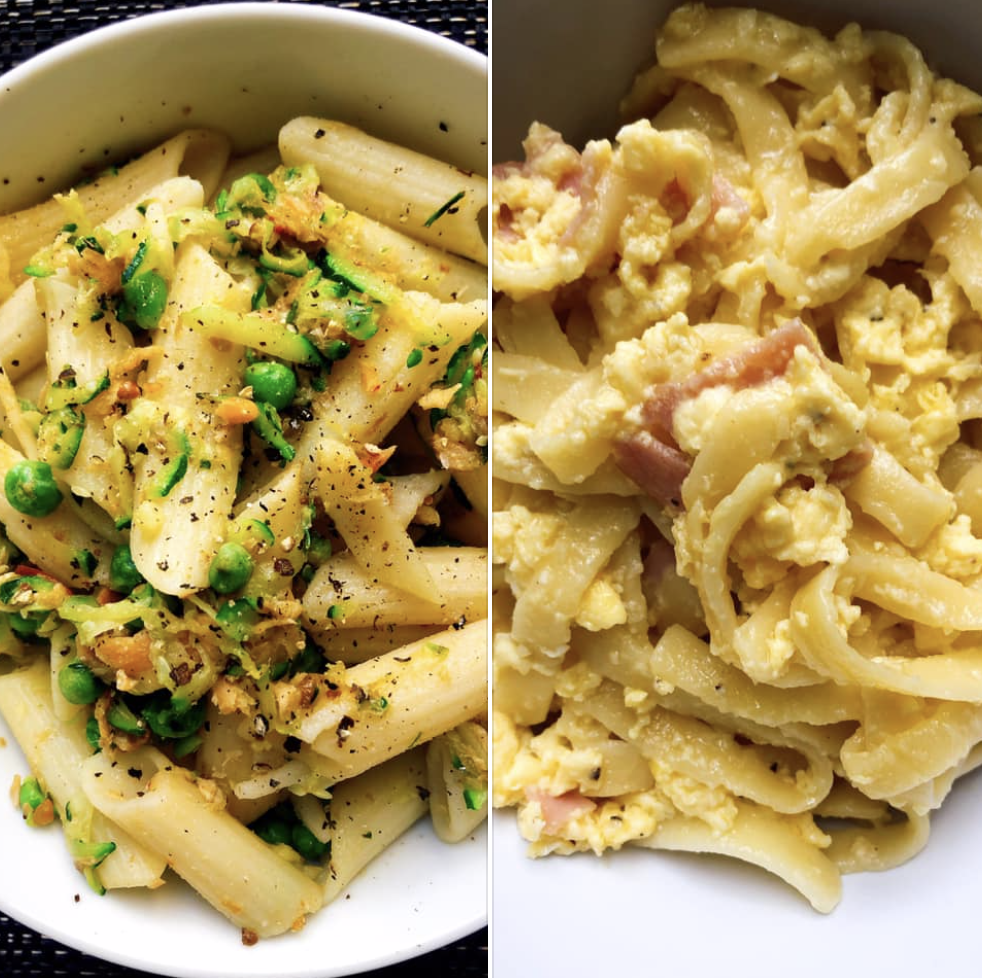 Kerrie O'Brien says "Pasta is such a great budget friendly option. I made the Healthy Mummy Creamy Carbonara for my kids and the Aromatic Flaked Salmon Spaghetti for myself.
The Carbonara is a free recipe ( see link below) and my kids love it…. although they still don't realise I swapped to the Healthy Mummy carbonara recipe from our usual recipe a while ago lol. This one is far healthier than the one I used to make for them and even my fussy Master 11 absolutely loves it.
With the Aromatic Spaghetti , which is from the recipe hub, I used Gluten Free Quinoa Penne in place of spaghetti. This one is another old favourite of mine that I eat regularly and it's so fragrant with the fresh herbs".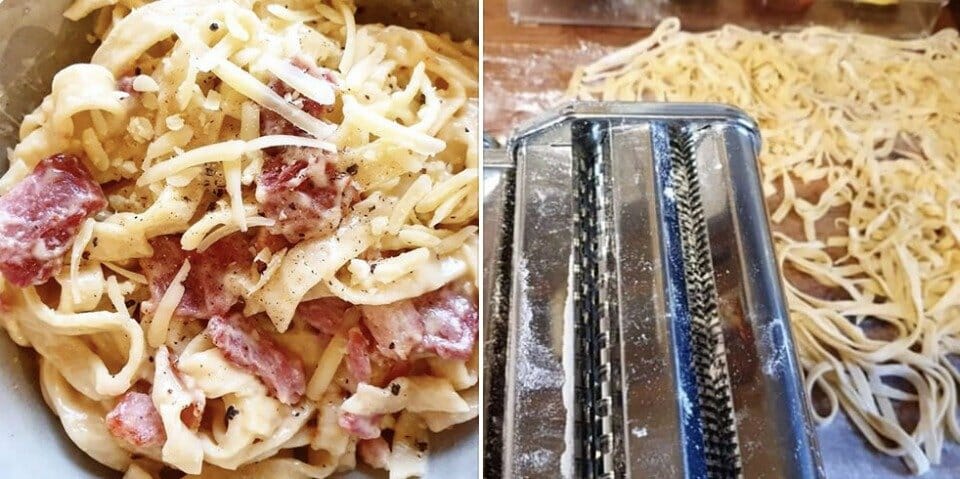 Eleanor Hannah says "Hello Fresh Pasta Cabonara!
Left out the mushrooms and spring onions and added a little extra cheese amaze!".
Get the FREE Healthy Creamy Pasta Carbonara recipe
9. Chicken and Cashew Nut Stir Fry – 380 calories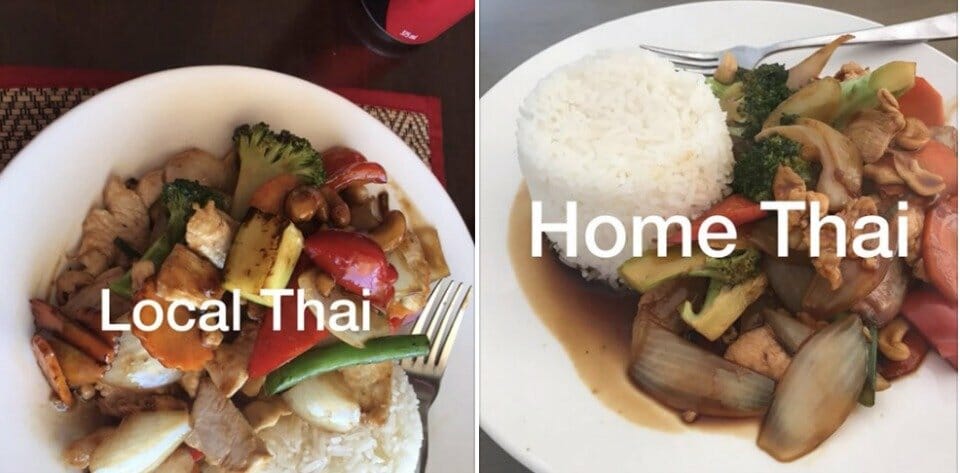 Erin Francis says "So replicated chicken and cashew nut that I had at my local Thai yesterday made extra for some meal prep . The key is to do one serving at a time on really high heat. 
10. Chicken Fried Rice – 317 calories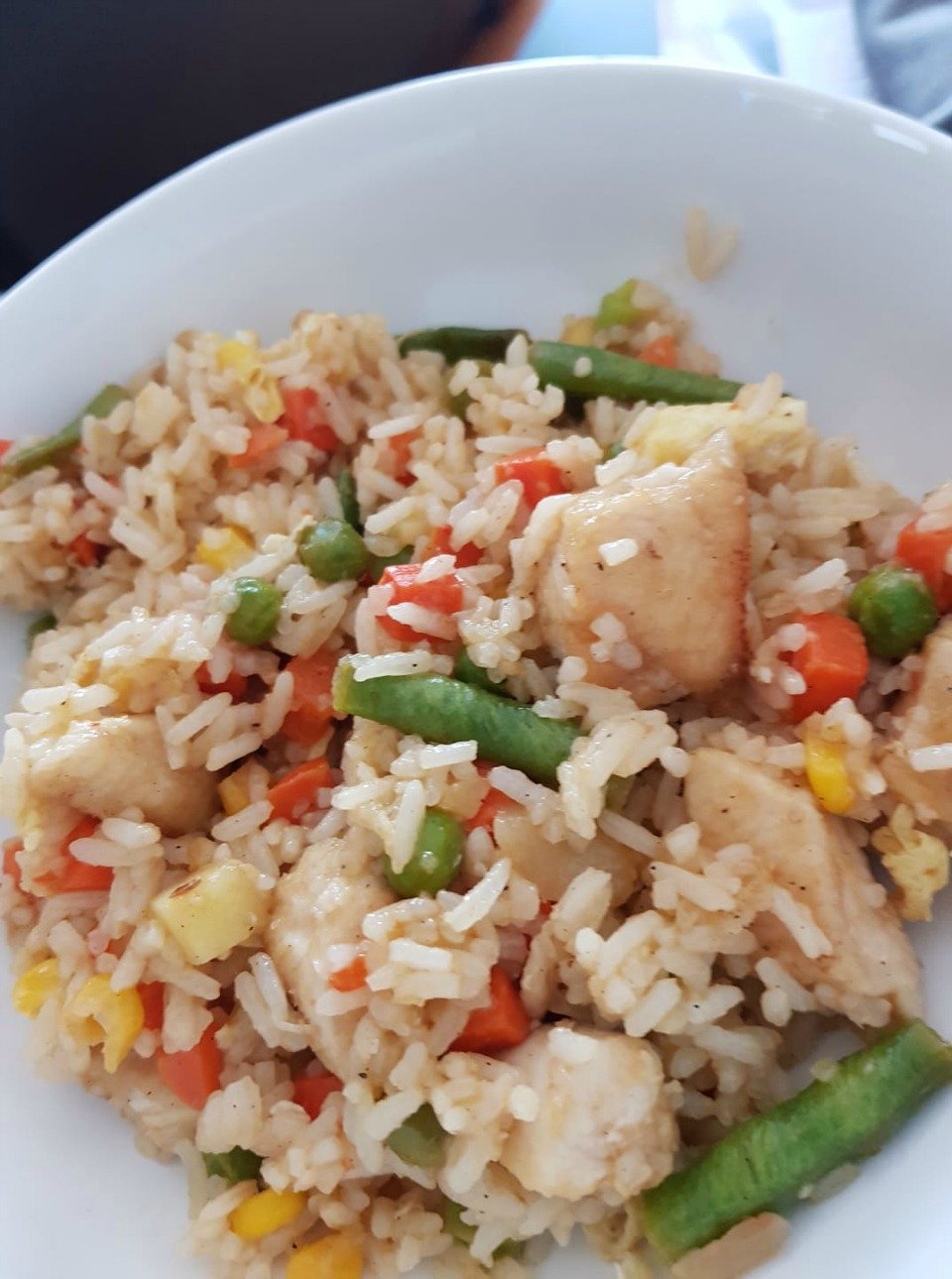 Karli Baker says "It is a fakeaway friday kind of night for me.
Chicken fried rice.
Love how we can still have take away meals that are heathier, cheaper and yummier".
For similar recipe try our FREE Healthy Chicken and Pineapple Fried Rice.
11. Potsticker Beef Dumplings*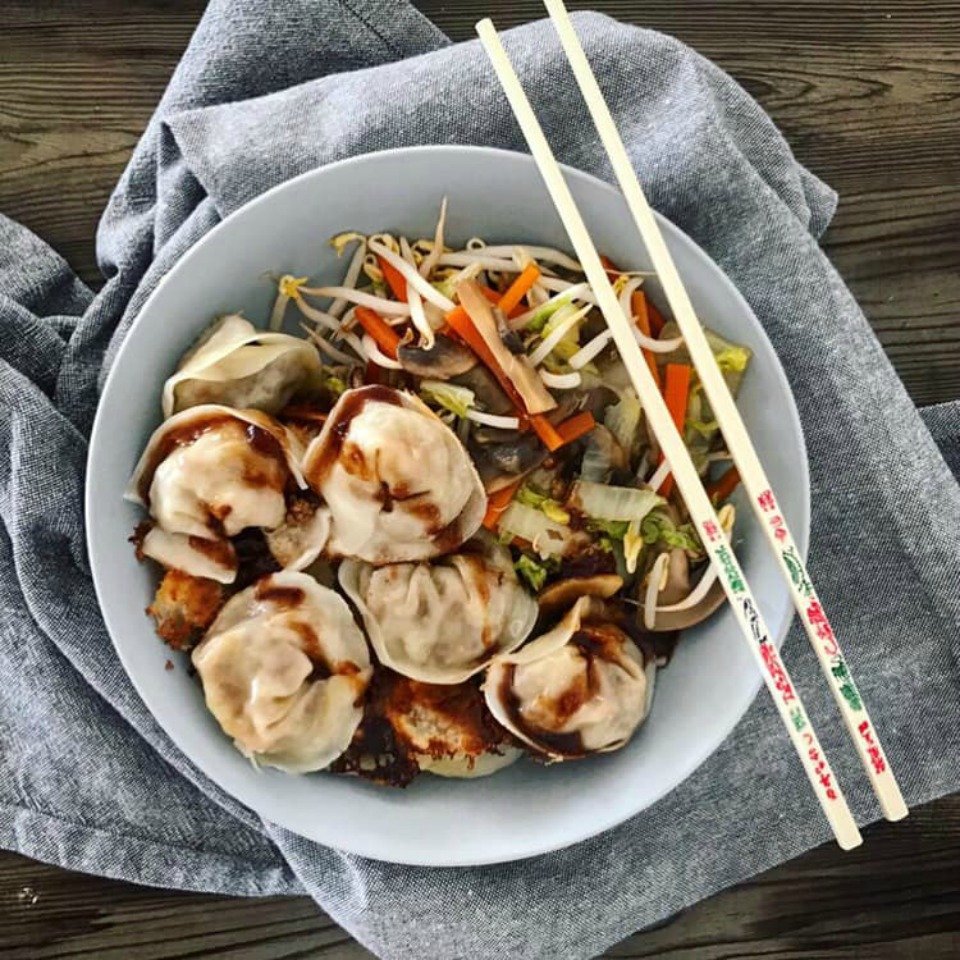 Sophie Barrett says "Potsticker beef dumplings.. OH. MY. GOSH…. yeah who needs takeaway when I can do this at home, straight from the freezer stash". ⠀
*Recipe available to 28 Day Weight Loss Challenge members.  A similar recipe is available here.
12. Slow Cooked Asian Chicken – 320 calories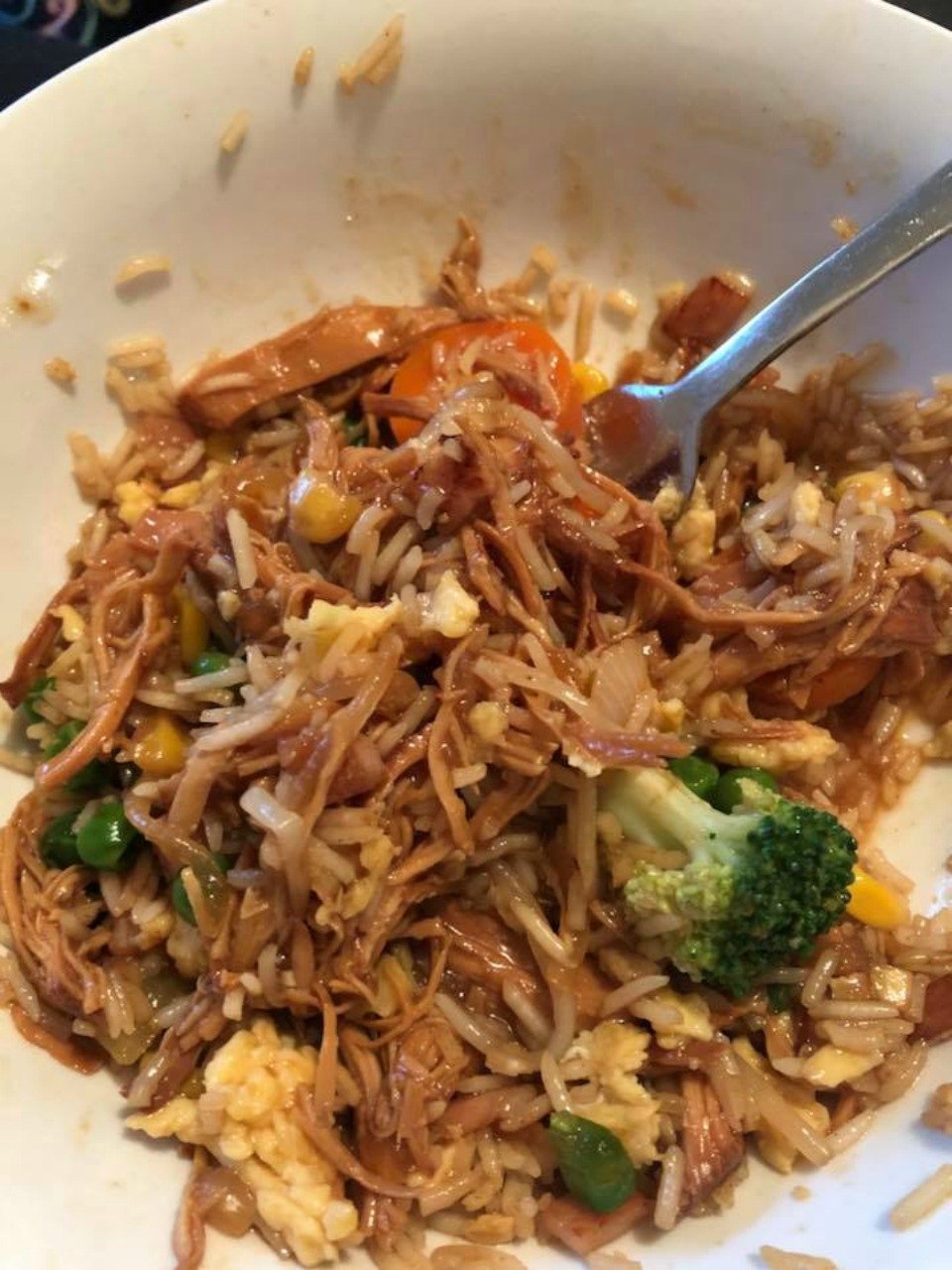 Stephanie Haines says "OMG!!! YUM!! I have wanted Chinese takeaway for a few days – haven't had it in ages – so I decided to make the slow cooker Asian chicken and easy fried rice .. craving satisfied!  Soooo tasty! Just added carrots and broccoli. IN HEAVEN!".
13. Healthy Burger and Sweet Potato Fries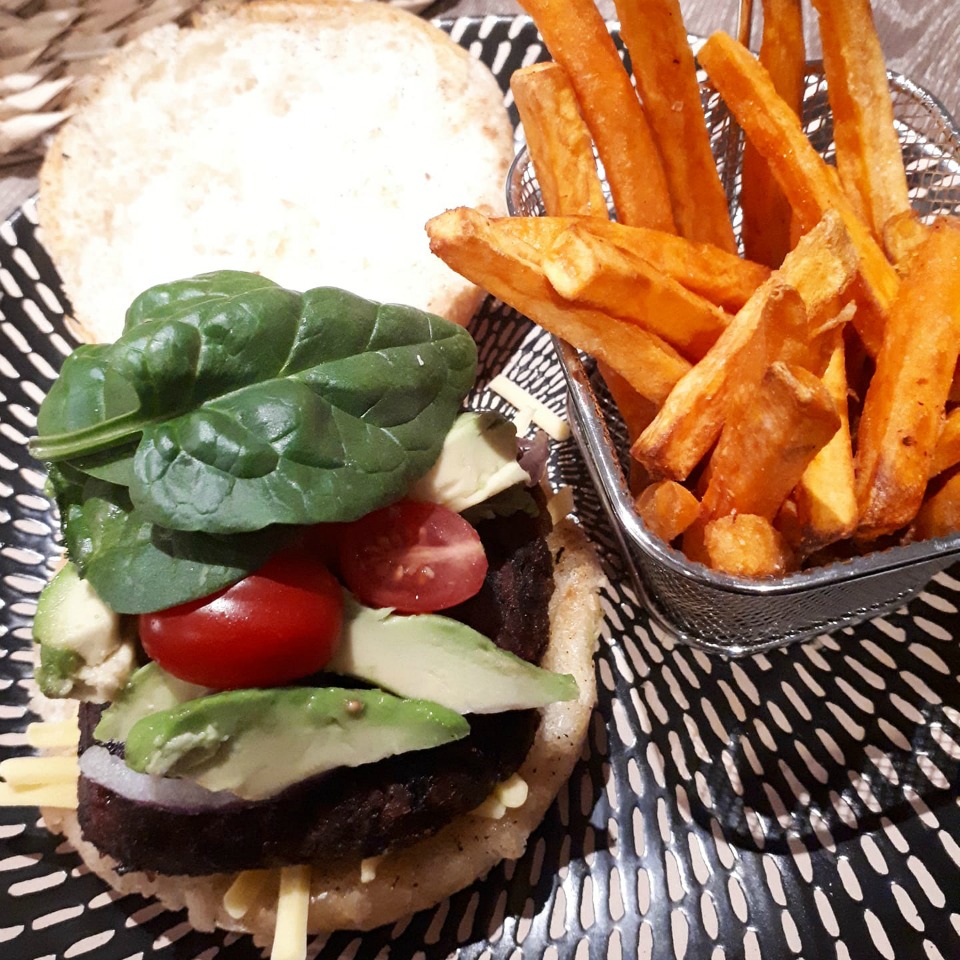 Renae Nicolson says "This was my fakeaway tea last night. Felt like a burger and chips but made my own vegan burger with sweet potato fries. You don't have to miss out or give in. Just tweak".
*Recipe available to 28 Day Weight Loss Challenge members.
14. Chinese Chicken and Cashew Stir Fry – 380 calories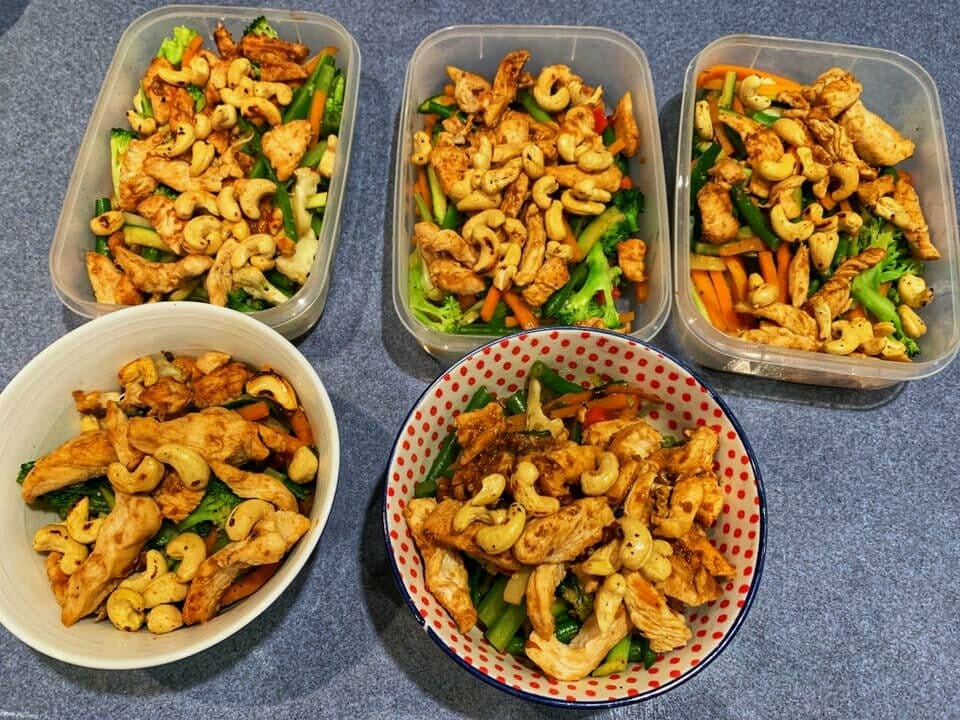 Bec Jackson says "Friday means Fakeaway!
Why get takeaway when you can quickly whip up your own healthy version.
Hubby and I are having chicken and cashew stir fry and I have 3 serves left for lunches over the weekend! About 350 cal per serve!".
Get the FREE Chicken and Cashew Stir Fry recipe
15. Butter Chicken – 330 calories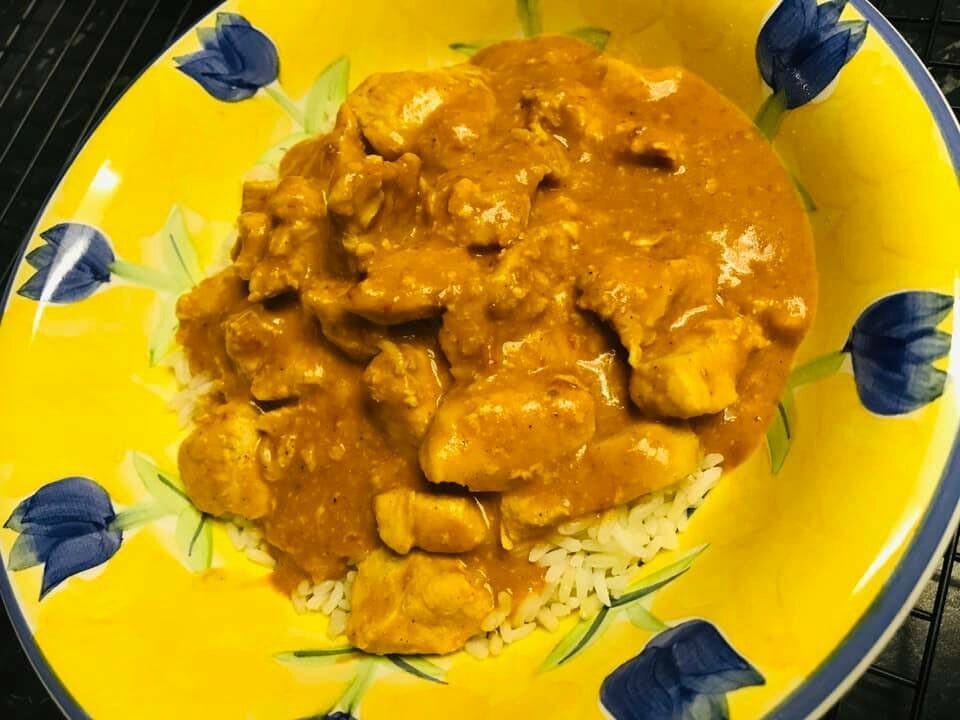 Kylie Lomax says "FAKEAWAY INDIAN. My hubby and son ask for this Fakeaway very regularly!
The Butter Chicken.. It is delicious".
Get the FREE Butter Chicken recipe
Wow! Thank you to all the AMAZING mums who have shared their 'fakeaway' creations with us. These are just a small sample of the thousands of delicious recipes available on the Challenge App.
With so many recipes no reason to ever buy takeaway!.  And best of all, these recipes will help you to reach you weight loss goals faster!.