12 of Australia's Most Incredible, Family-Friendly & Budget Friendly Holiday Houses
Break out the champagne because we've found Australia's most amazing, family-friendly houses.
And staying in one of these beauties won't break the bank – just bring along another family or two and your costs are halved (and the fun is doubled, or tripled!).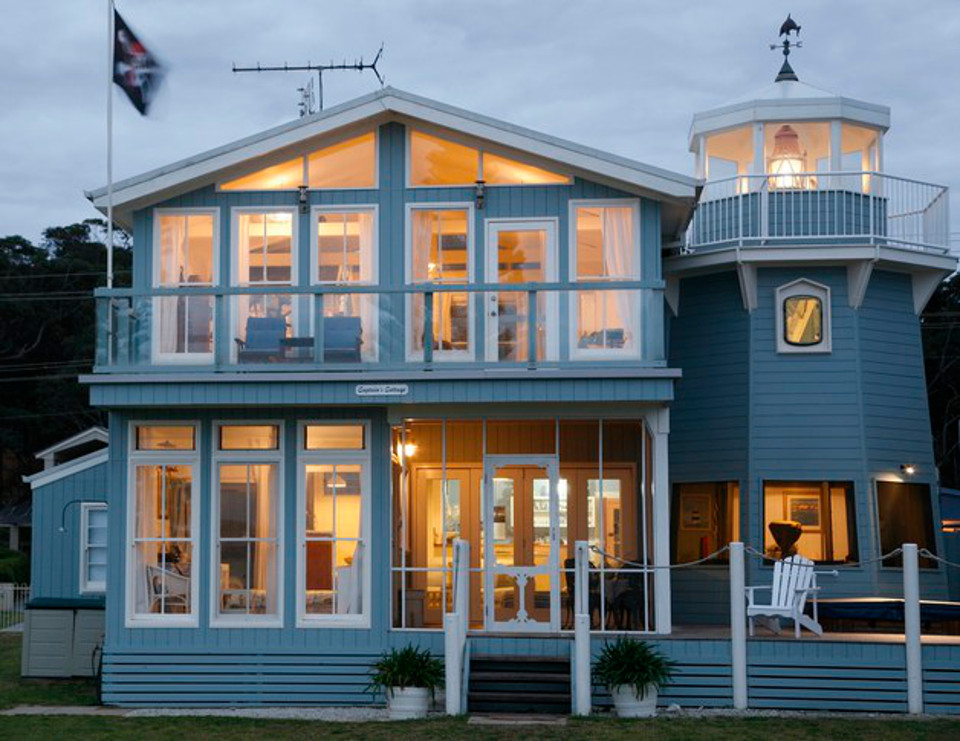 Most of us dream of being able to have our own little hideaway but if you're not lucky enough to have a holiday house, staying in someone else's is the next best thing! From sprawling multi-million dollar mansions to knockabout beach houses, there are tens of thousands of houses in Australia to chose from. Come and take a look at 12 of the best!
12 of the best family friendly holiday home rentals in Australia
1. Captains Cottage and Lighthouse – Batemans Bay, NSW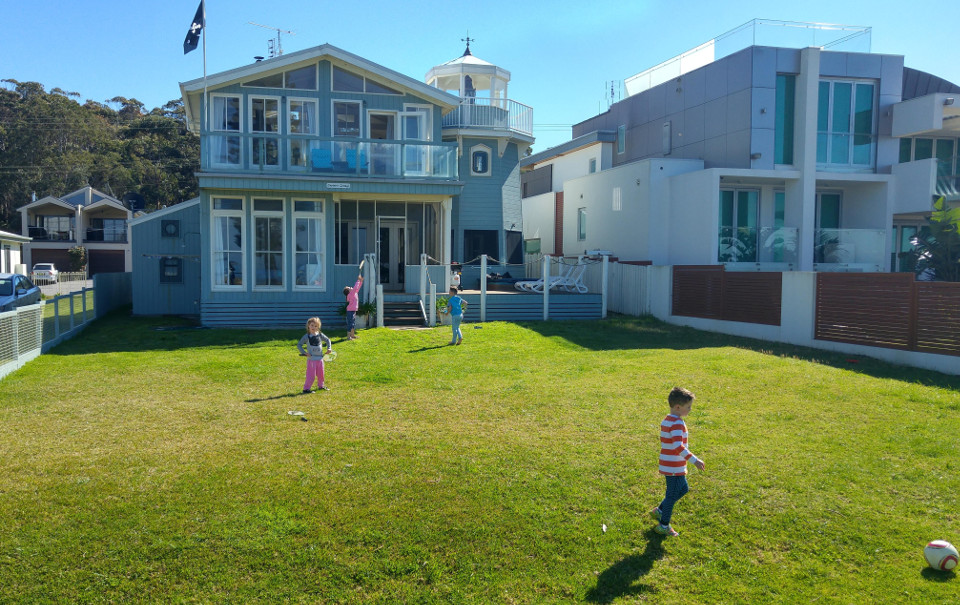 Cost: From $390 per night
Guests: Up to 10
This one comes with a personal recommendation – we recently stayed at this quirky house with another family (that's our tribe pictured above), and it was amazing! With a distinctly high seas vibe, the kids loved all of the personal touches – from pirate-themed gifts on arrival, to dress ups. The house is perfectly positioned on the beach – literally just head out the back gate and you're on the sand!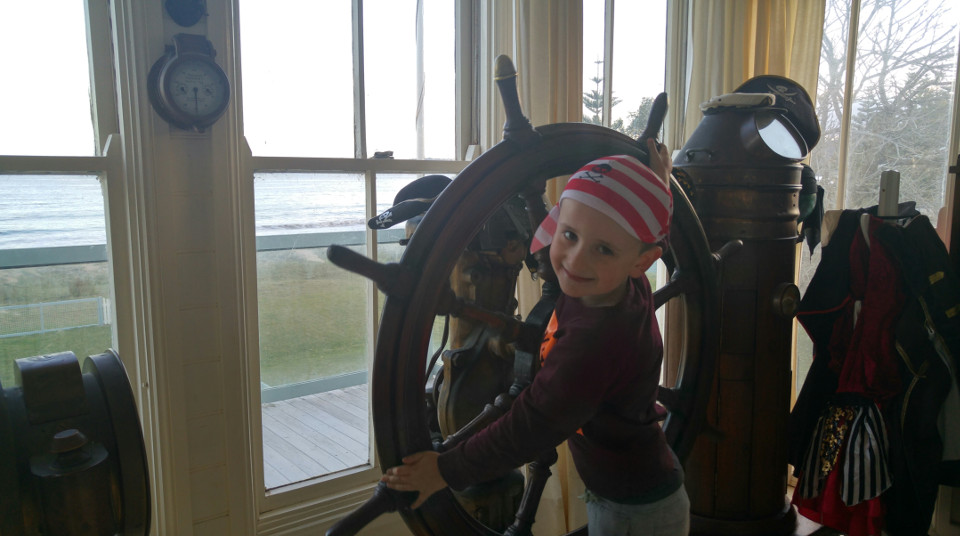 The house itself is ideal for two or more families – and the kids loved exploring all of its many rooms, and there's lots to do even if it's raining. This is my youngest above steering the house to safety!
2. No. 40 – Echuca, Victoria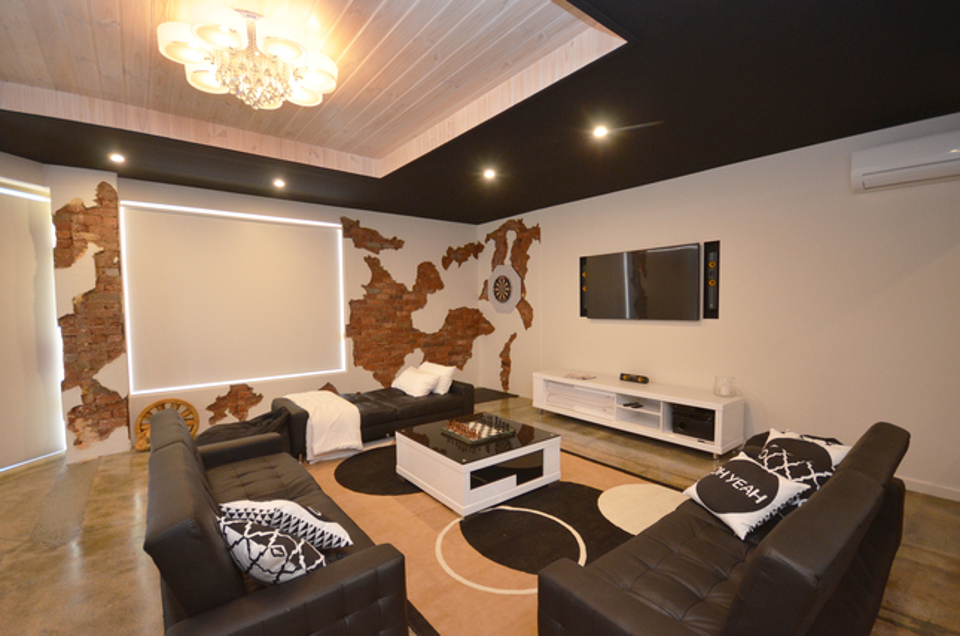 Cost: From $270 per night
Guests: Up to 11
You'd never guess that this unique home used to be the local milkbar! No. 40 Echuca been a drawcard in the Murray River area for 80 years, and has been transformed into a brilliant holiday home for families.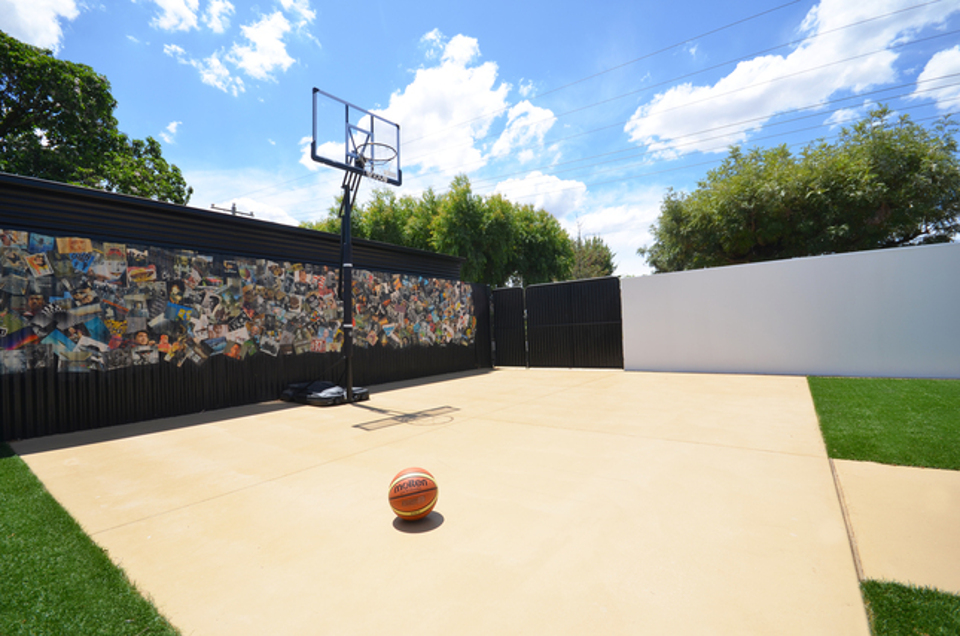 With it's basketball court, table tennis table and billiard table there's heaps for the kids to do.
3. Serenity Retreat – Mooloolaba, QLD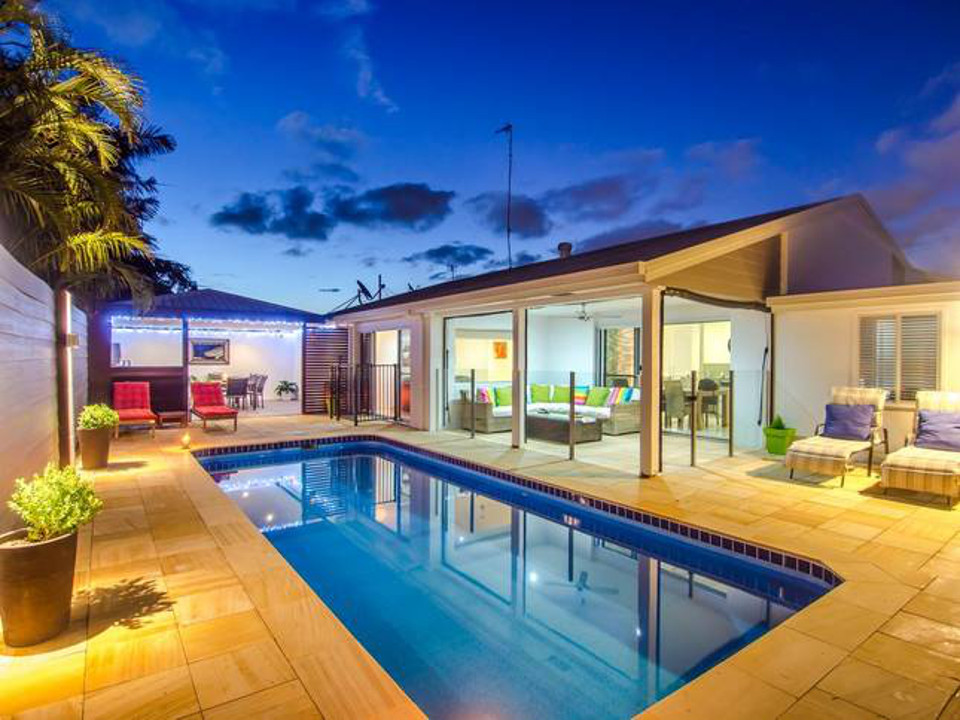 Cost: From $325 per night
Guests: Up to 6
If modern and relaxed is your thing, this Sunshine Coast house is just what you need. A couple of smaller families could comfortably share this four bedroom, two bathroom home – and there's also a portacot available for little ones.
4. Dalwood Country House – Hunter Valley, NSW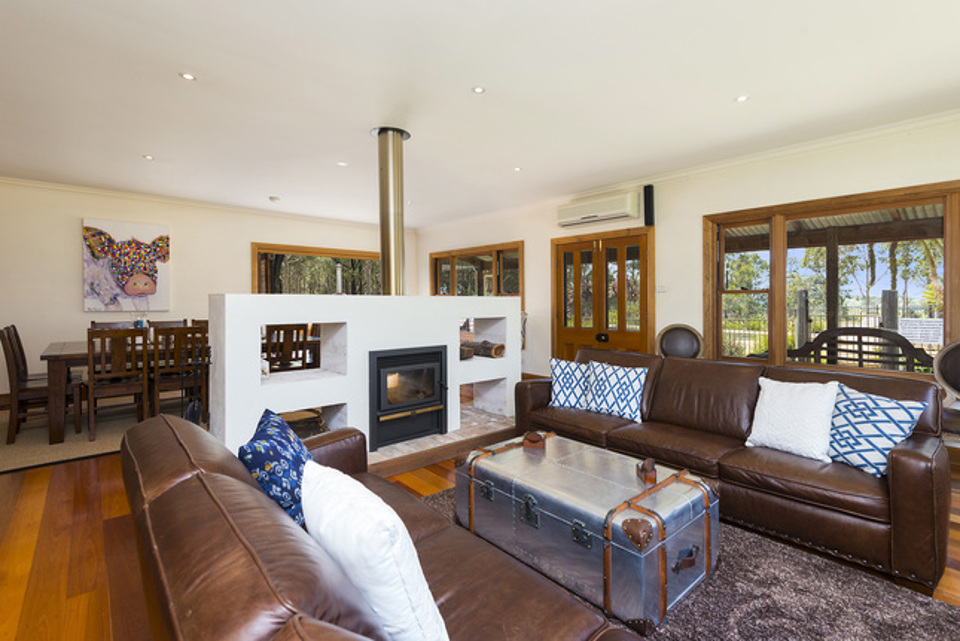 Cost: From $1025 per night
Guests: Up to 16
This gorgeous abode was given this year's Holiday Rental Awards gong for the best Family Friendly Property, and it's not hard to see why. With six bedrooms and four bathrooms, while this house is on the expensive side, you can easily share it between three or four families, making it pretty good value.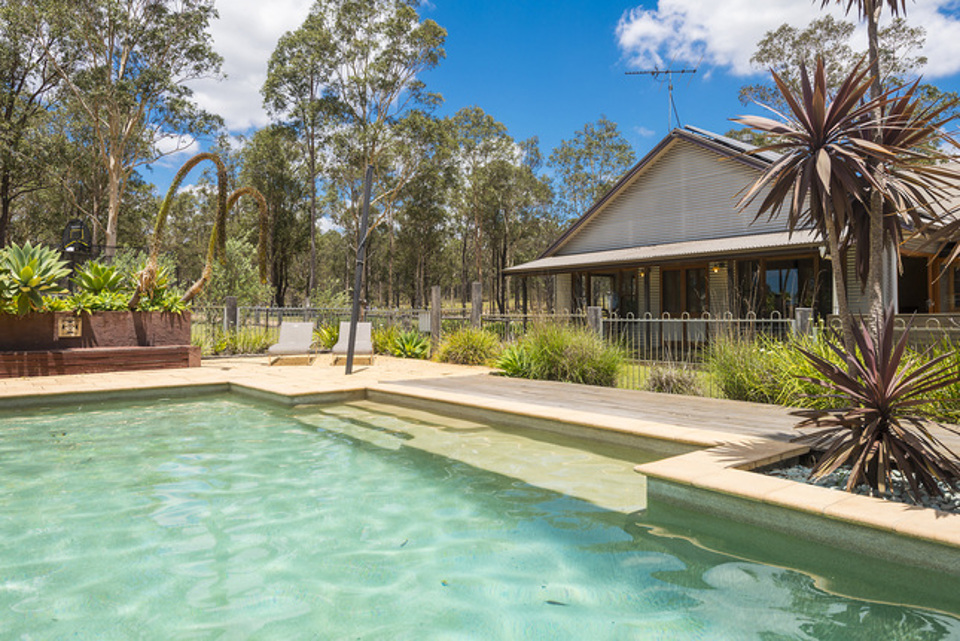 The huge pool is the main drawcard, with its pizza oven and BBQ you could easily set yourselves up here for a luxe, family-style vacation.
5. Play Shack 2 'River Front' – Mount Buller, Victoria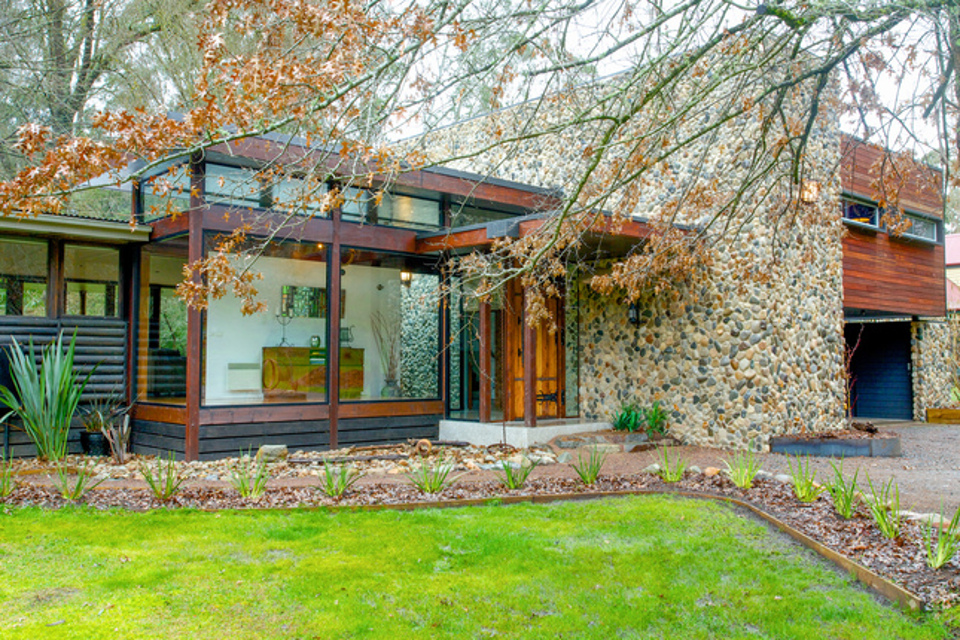 Cost: From $800 per night
Guests: Up to 18
This is the ultimate kids' paradise – pool table, table tennis, air hockey, foosball are all on offer. Basically the entire top floor is a dedicated space for the kids to have fun, while the parents can relax down by the river.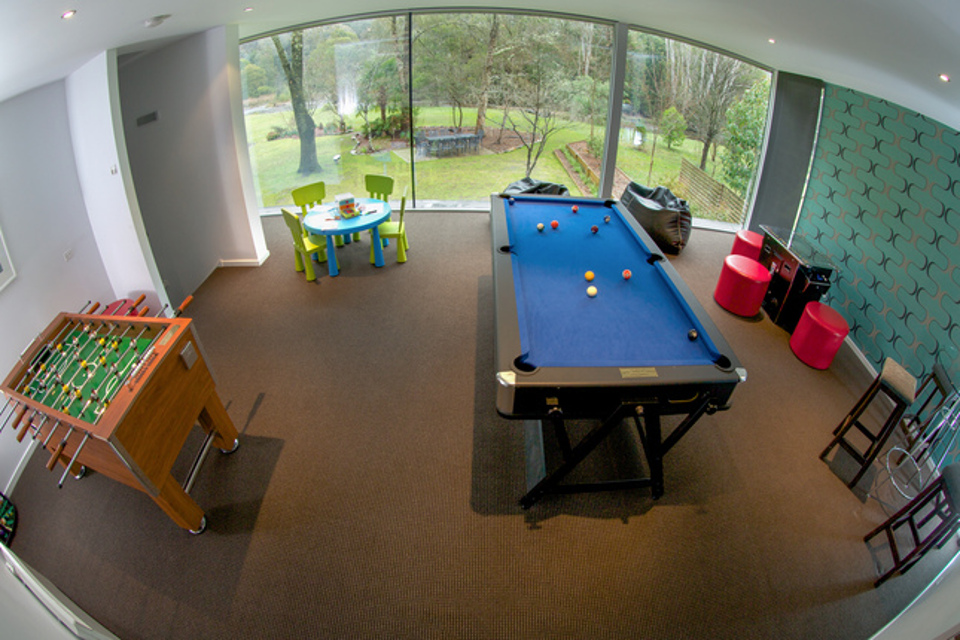 This is another sprawling house that would be perfect for three or even four families to share, and in winter it's the ideal place to set yourselves up for ski season.
6. Brinkin Beach Family House – Darwin, NT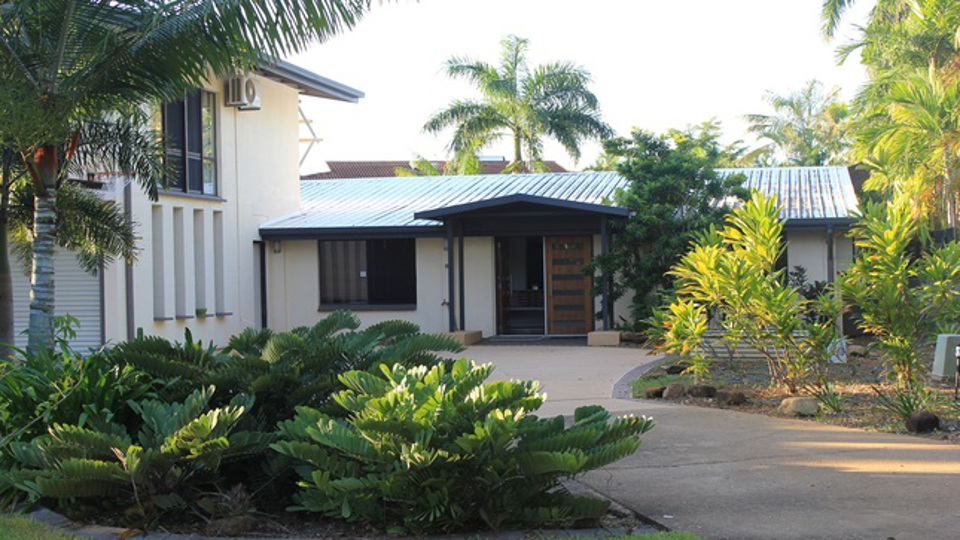 Cost: From $450 per night
Guests: Up to 8
Lush, tropical Darwin should be on every family's travel bucket list – we have loved holidaying in this unique area many times. Setting yourself up in a comfy house is one of the best ways to do it, and this one is a ripper. The pool and outdoor area is spot on for families, and it's located not far from the beach.
7. Lorne Farm Play – Lorne, Victoria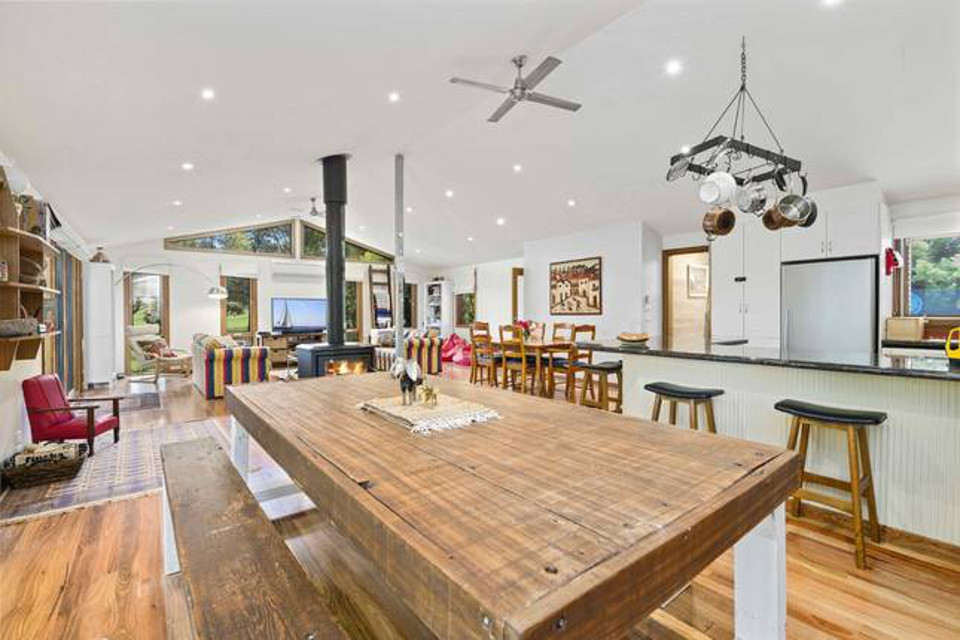 Cost: From $380 per night
Guests: Up to 11
The stunner is a renovated farmhouse that will give your tribe that authentic farm stay experience – the entire property is yours to explore! You can even have a hit of golf, the kids can commandeer the trampoline or you can have a family game of beach volleyball.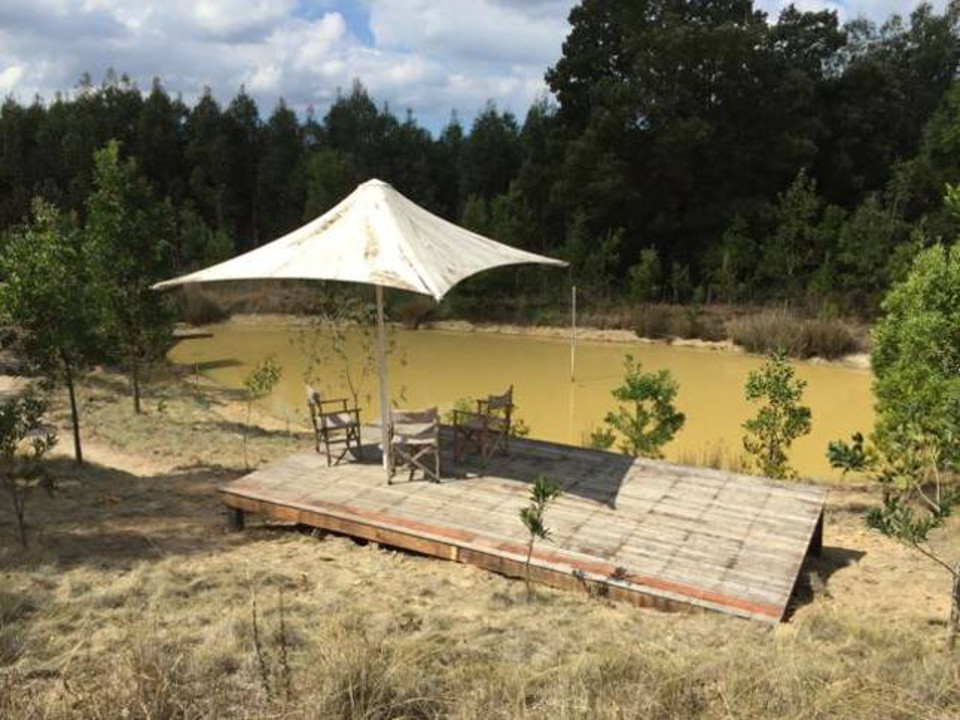 The kids can even try their luck catching yabbies in the dam – it's the quintessential Aussie escape!
8. Bahari Beach Holiday Home – Tura Beach, NSW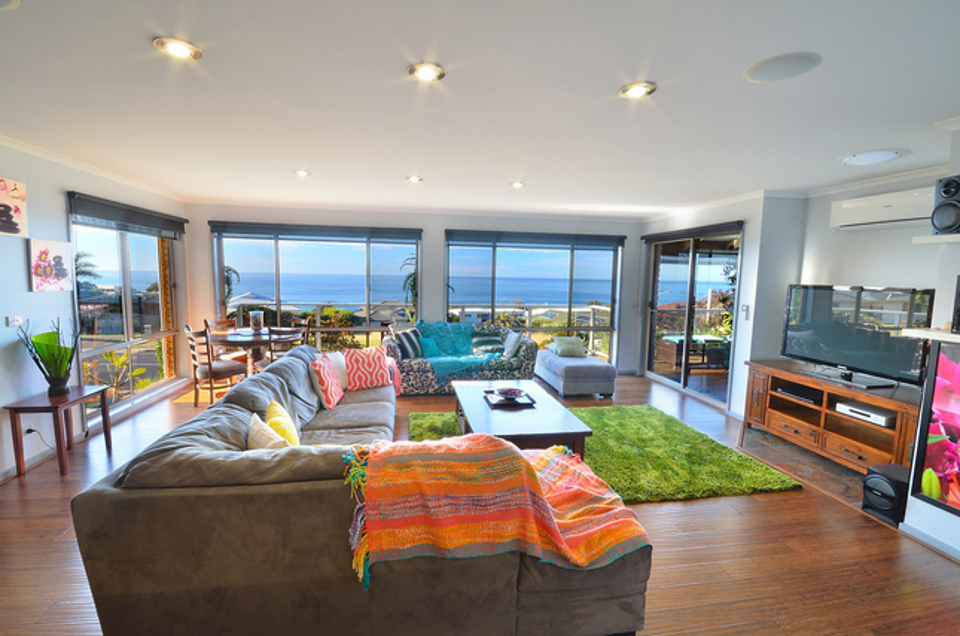 Cost: From $230 per night
Guests: Up to 10
With its eye-popping ocean views, you'd never pick this house as a budget-beater. But snapping this one up off-peak and with another family will mean you could get away with paying as little as $115 each night per family. If you get sick of staring at that incredible view, there's a games room for the kids.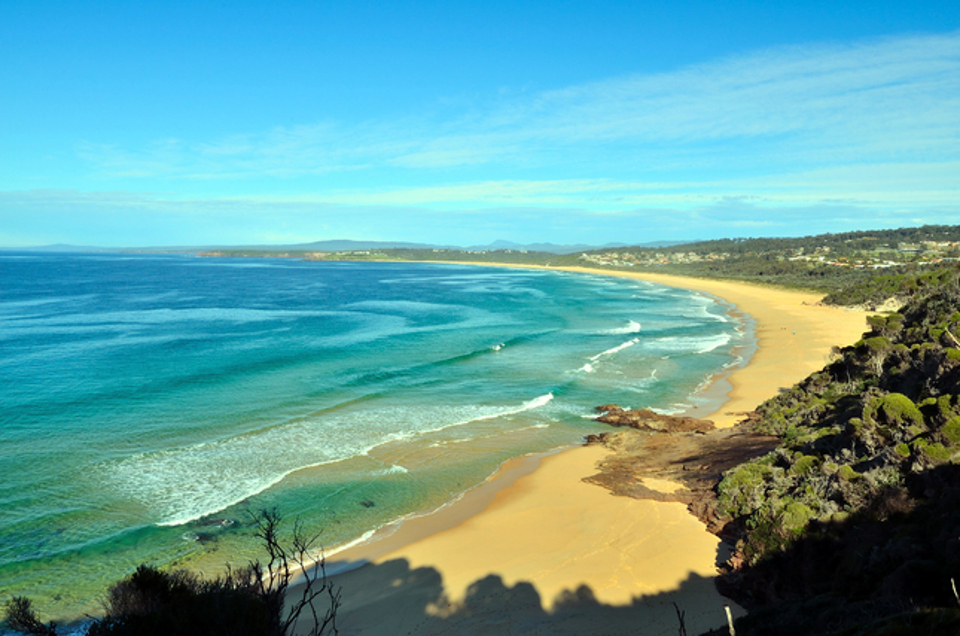 And you don't have to leave your best buddy behind, this property is pet-friendly with a secure backyard and the beach is just a three minute walk away.
9. Sea Magic Beachside Luxury – Coffs Harbour, NSW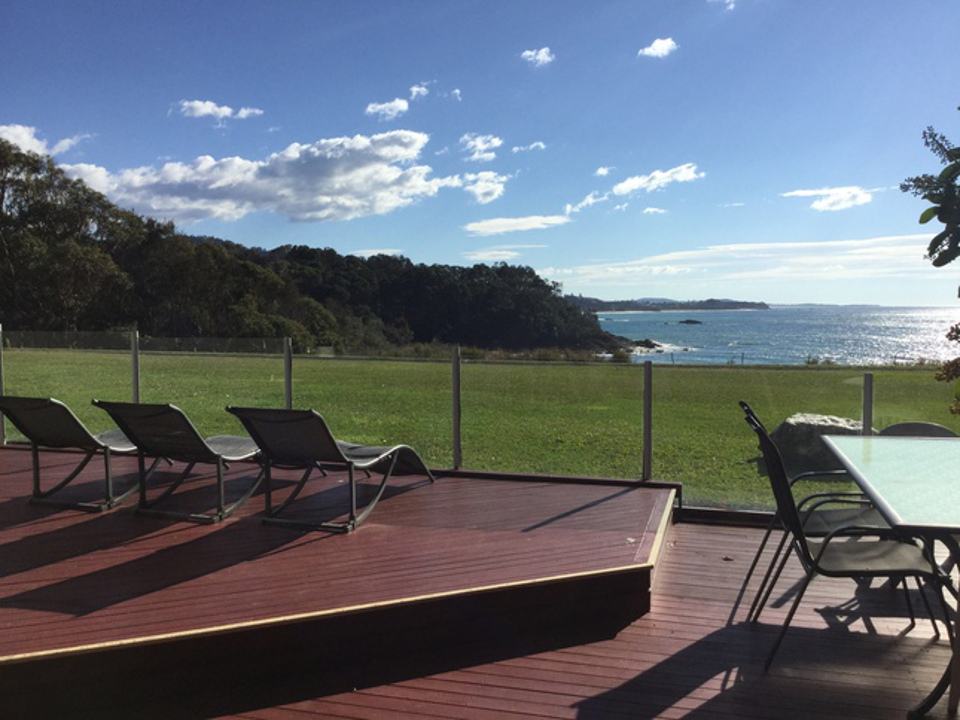 Cost: From $295 per night
Guests: Up to 10
The home to the Big Banana, we recently had a couple of nights at Coffs Harbour and our kids loved it. Gorgeous weather and plenty to do, it's a really family-friendly destination, much like this tranquil house.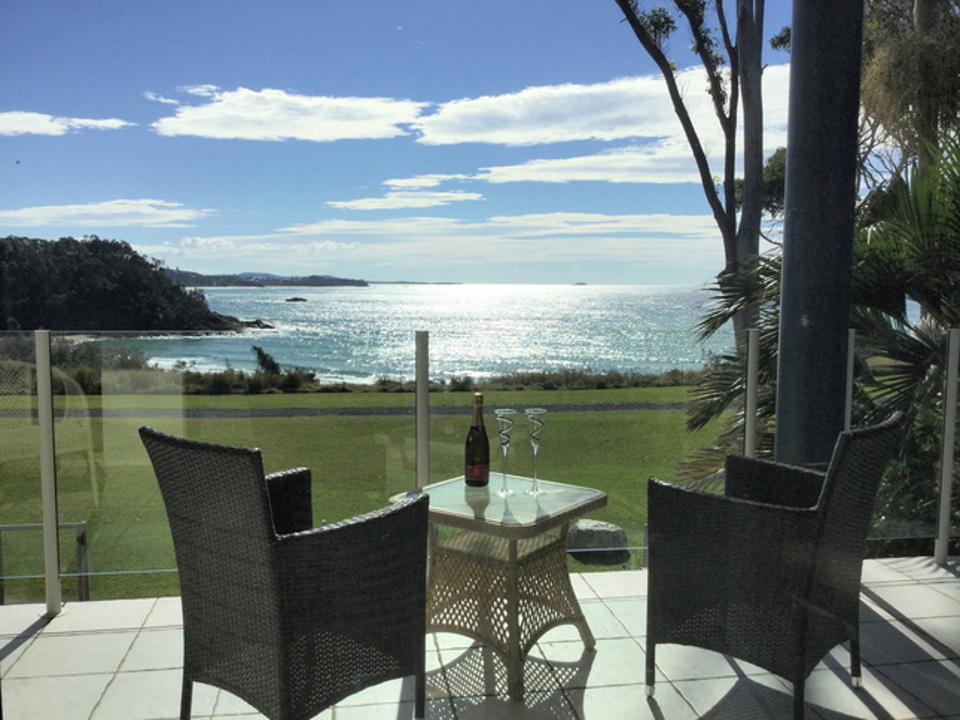 This house offers one of the many perks that I love about sharing holiday homes with friends – there's a large jacuzzi (with amazing ocean views), that the adults can enjoy once the little ones are in bed. You know they are safe and sound and you can catch up with your friends – it's something you simply can't do if you're staying in separate apartments.
10. Golfview Lorne – Lorne, Victoria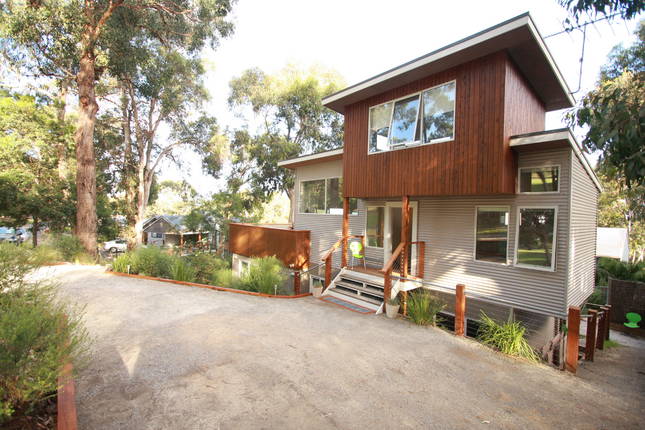 Cost: From $300 per night
Guests: Up to 13
This is a prime position to set yourselves up to explore Victoria's Great Ocean Road – and of course if you have a golf nut in your family, this location also works pretty well!
It's really well appointed for kids – there's a skate park, in-ground trampolines and mini golf at the main beach. This house is a fabulous budget option for two to three families – you could snap this up for $100 a night, per family!
Super budget beaters!
If you're on a really tight budget, don't worry, a holiday house getaway is still within reach – and sometimes staying in a property is cheaper and more convenient than hitting up a hotel.
11. The Beach Shack – Fingal Bay, NSW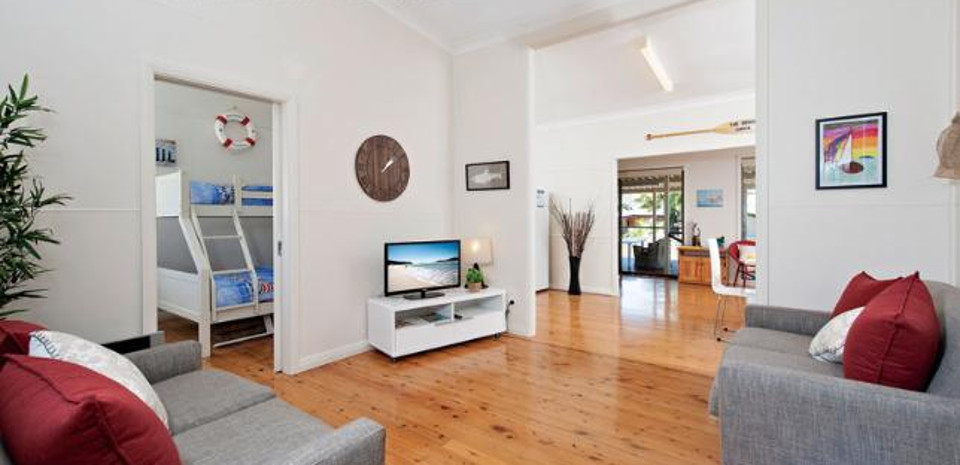 Cost: From $62 per night
Guests: Up to 7
A throwback to beach holidays of old, The Beach Shack is a fab place to lay your head while exploring the stunning Port Stephens region. And a family of up to seven can snag this bargain beach beauty for as little as $62 per night.
Stroll 120 metres to Fingal Bay Beach, or kick back in the fully renovated house, which is charming to say the least.
12. Galwiji Homestead – Ballarat, Victoria
Cost: From $99 per night
Guests: Up to 12
If you're up for an authentic farm stay, this quaint house in regional Victoria fits the bill. It's all about peace and tranquility (even with the kids!), so this is a great option if your family needs a bit of a digital detox. There's heaps of room for the kids to run around and explore, and they can even catch a yabbie in the dam. This homestead is incredibly affordable, from under $100 per night, with the ability to accomodate up to 12 people.
It's good to remember that some properties will require a bond, so make sure you factor that into your budget.
So, who's having holiday envy? It's super easy to have a virtual browse through these and thousands of other family-friendly holiday houses – just make a cuppa and hop onto Stayz and start tagging your friends!