Mum on gestational diabetes and the importance of meal prepping while breastfeeding
With four kids, ranging from 13 months through to 15 years old, this healthy mummy certainly has her work cut out for her!
Karrina has lost an amazing 17kgs* using The Healthy Mummy 28 Day Weight Loss Challenges and Smoothies.
Karrina spoke to us recently about managing gestational diabetes and the importance of meal prepping while breastfeeding!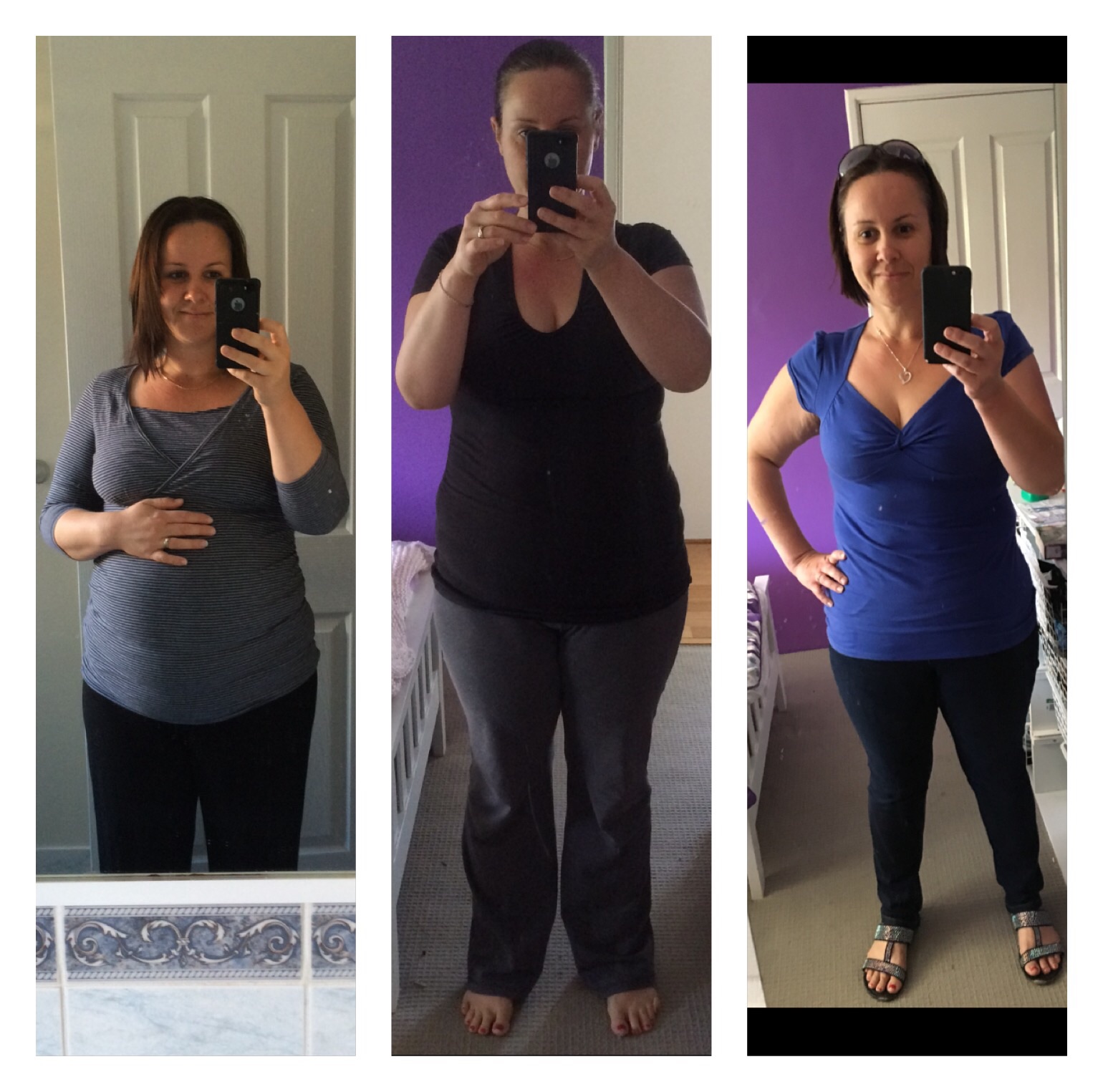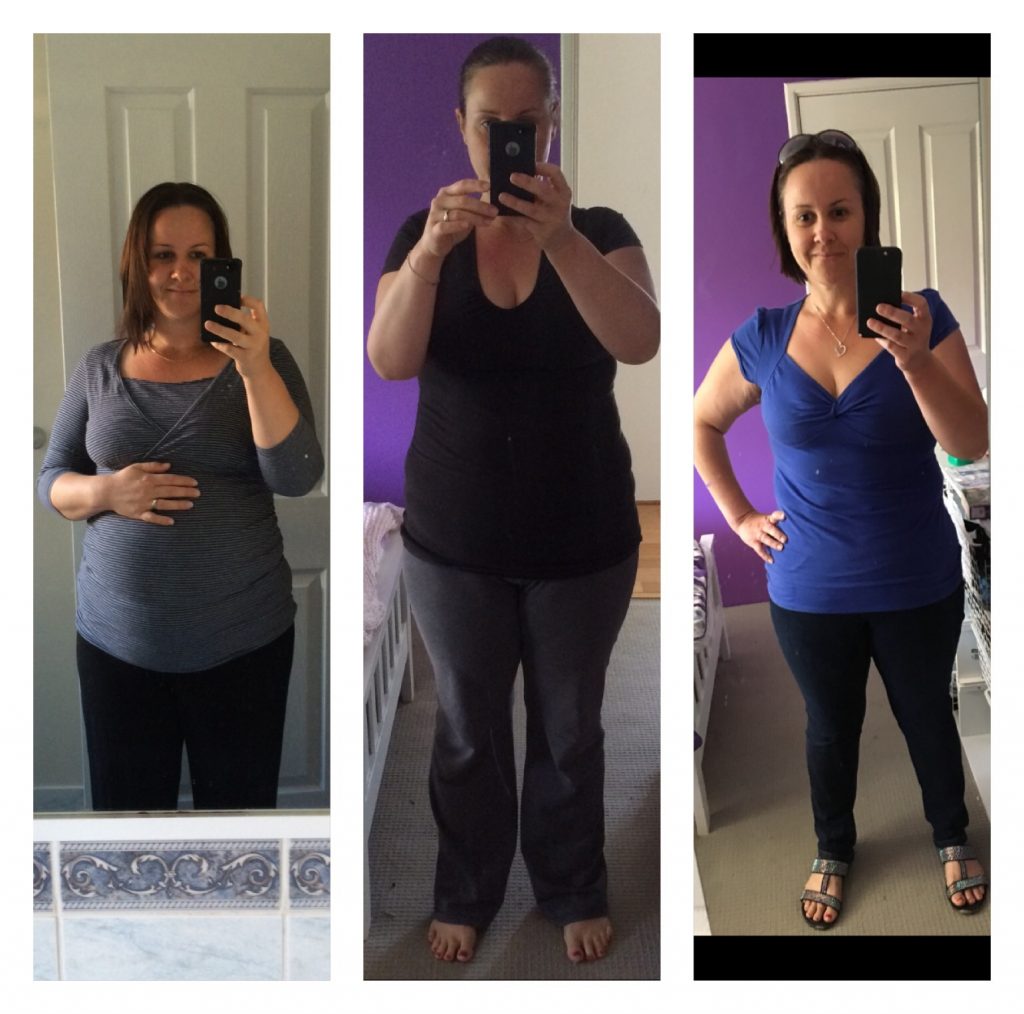 Mum on gestational diabetes and the importance of meal prepping while breastfeeding
Photo 1: "This is me in February 2016, when I was about 28 weeks pregnant with baby number 4. I had just found out I had gestational diabetes."
Photo 2: "This is me in June 2016, when I started on The Healthy Mummy Smoothies and bub was 8 weeks old."
Photo 3: "This is me today. I've lost 17kgs* since February 2016, and 73cms since June 2016."
Gestational Diabetes
In Australia, 17,000 women develop gestational diabetes every year.
Gestational Diabetes is when your body can't cope with the extra demand for insulin production during pregnancy, resulting in high blood glucose levels.
The condition is monitored by testing blood glucose levels throughout pregnancy and is usually controlled by adopting a healthy eating plan and performing regular physical activity.
After the baby is born (once the placenta leaves the body), gestational diabetes usually disappears. A special test is performed about 6 weeks after the baby is born to check that blood glucose levels have returned to normal.

With her most recent pregnancy, Karrina says she managed her gestational diabetes with diet and exercise.
Karrina says, "I put on a lot of weight very quickly so when I went for my glucose test I don't think the Dr was surprised, especially considering I have polycystic ovary syndrome (PCOS) as well and I was 32 years old."
"I had to test my blood sugar 4 times a day after that to make sure it stayed under certain numbers. I was lucky and could control mine with diet and exercise. It took a couple of weeks to work out what I could and couldn't eat. No mayonnaise, sauce or dressing but I could eat rice."

On Finding The Healthy Mummy
Karrina says, "I started my Healthy Mummy journey with the smoothies and free recipes in June 2016 (when my youngest was 8 weeks old).
Before I found The Healthy Mummy I felt tired and sluggish, I didn't have the energy to do anything! My hair and my skin felt yuck and I was anxious."

Although Karrina admits to wanting lose a further 10kgs, we asked her how she's feeling today, having already come so far on her health journey.
Karrina says, "I'm Happy! I have so much energy now. I play basketball with my teenagers, I chase my 13 month old around, my skin has cleared up and my anxiety isn't as bad."
It's All About Meal Prep!
Karrina says the most helpful tips or snippets of advice she received from The Healthy Mummy Community while she was breastfeeding was around Meal Prep.
Karrina says, "Breastfeeding made me so hungry all the time. If I hadn't prepped snacks I would eat what ever I could find!"
"I made a lot of snacks when I could and froze them so I always had something to eat."

You can find more tips, advice and snacks to help breastfeeding mums on The Healthy Mummy blog, such as:

Image Source: Supplied (some of Karrina's Healthy Mummy Creations!)
Did You Know That The Healthy Mummy Smoothies Are Breastfeeding Friendly?

Karrina says, "The Healthy Mummy smoothies were a life saver for me. I wish I had known about them sooner. I would eat breakfast and be spilling it all over the baby or I would make lunch but I wouldn't get time to eat it."

"I could make and drink The Healthy Mummy Smoothies while feeding, with no spillage and they helped with the hunger."
"Oh, and they also increased my supply. The day after I started them ( twice a day) I woke up full."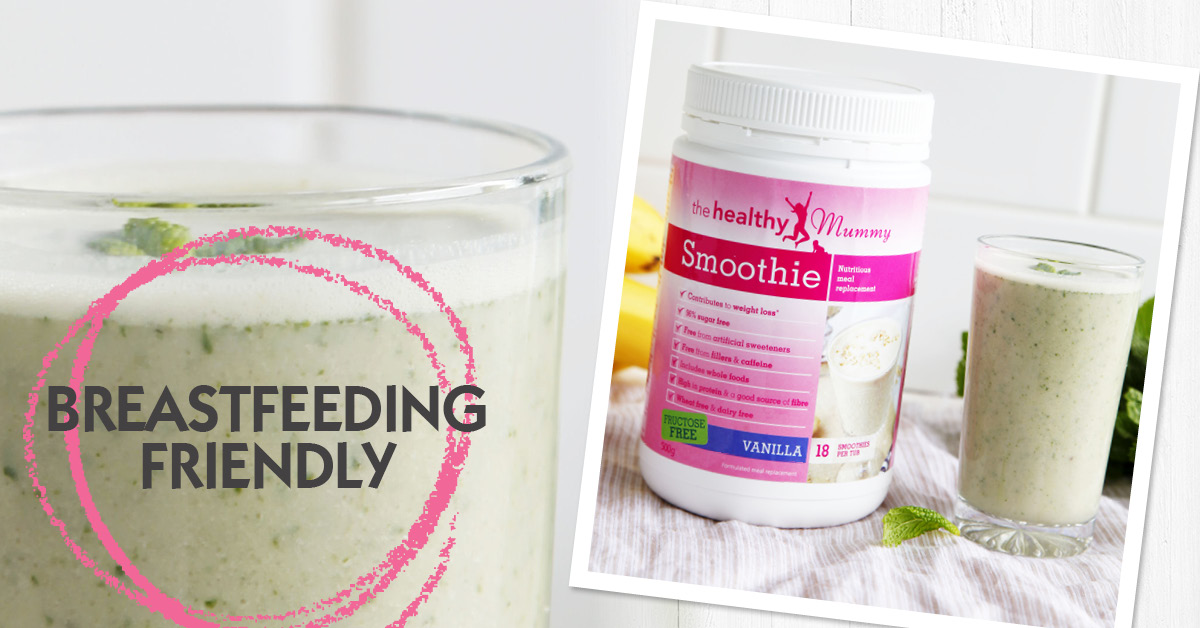 You can download our Smoothie factsheet here. Or you can purchase your smoothie here (we have 7 delicious flavours to select from). 
Healthy Mummy Community
If you'd like to check out more of Karrina's yummy meal prep recipes or simply see what the Healthy Mummy Communities are all about –  click HERE.
If you'd like to find out more about the 28 Day Weight Loss Challenge – click HERE.