My First 7 Days Of Breastfeeding & How Hard It Was
I had always planned on breastfeeding my little boy but nowhere or nothing I had read could have prepared me for the rollercoaster ride that I was about to go on after he came into the world.
My gorgeous little baby boy, Kai, was born six years ago, and six years later, the the actual birth all seems very surreal still and I still feel very lucky to have been able to have had a complication free natural birth – which was made a lot less painful with the help of an epidural!
I had always planned on breastfeeding my little boy but nowhere or nothing I had read could have prepared me for the rollercoaster ride that I was about to go on after he came into the world.  From the moment he was born he suckled and I thought "yippee this is easy" – how wrong I was….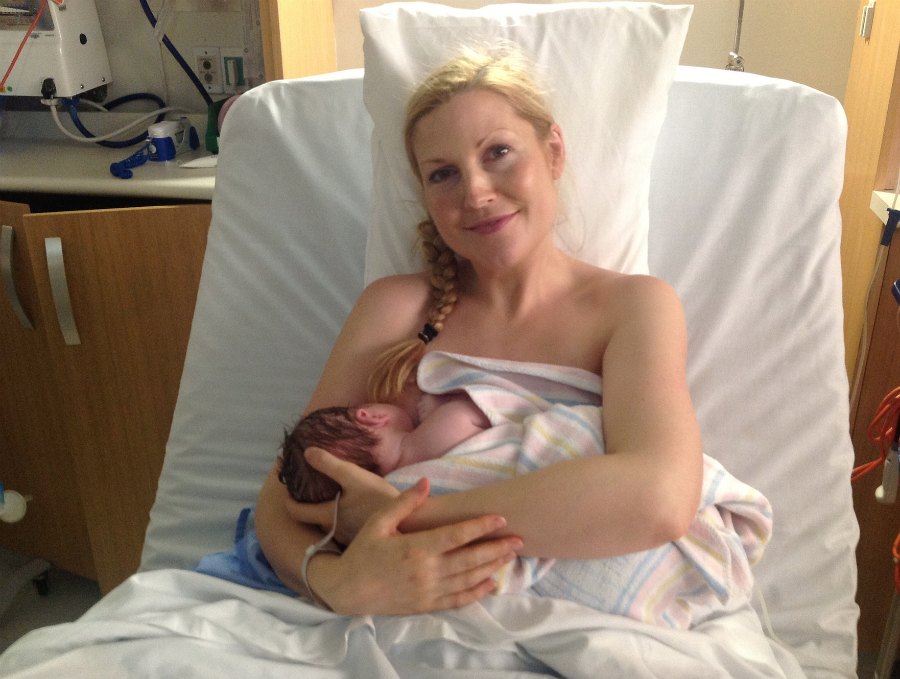 At The Hospital
From the moment I was cleaned up and given my room I had a number of midwives and nurses showing me how to attach properly and there was lots of boob grabbing by people I had never met before.  But I didn't mind and I just got on with it.
But then I would have nurses asking me to show them how I was doing it – then tell me I was doing it wrong – I felt like they were all like Matrons from the "Carry On" movies and it was all getting a bit much and I was like "get me out of the hospital!!".
Although day 1 was ok – as he slept most of the day – day 2 was a different matter.  He was hungry.  The colostrum was not plentiful.  My nipples were now sore (presumably from me not doing it right!) and he was crying all the time as he was hungry.
This was when the breastfeeding advice was differing from the different nurses – some said to keep on trying with breastfeeding as if I didn't my milk wouldn't come in, some said to try some formula to keep his crying down and stop dehydration, some said not to worry as in the Chinese culture the mums always used formula until their milk came in and didn't need to constant feed colostrum for the milk to come in, and one nurse said for me to stop feeding as if I carried on my nipples would be a complete mess and when my milk did come in I would be absolutely stuffed.
In the end I decided to use a bit of formula to stop the crying and I fed him on the breast every four hours (only 10 mins on each side) to keep the milk production stimulated.
I must say the relief of using some formula was HUGE as it stopped him from crying and made me feel 1000 times better.
But what was then funny were the disapproving looks and comments I was getting from some people for using formula and I can totally understand why mums feel so guilty for using formula as people make us feel guilty!
But I didn't feel guilty – just relieved and glad that I had a back me up in tough times.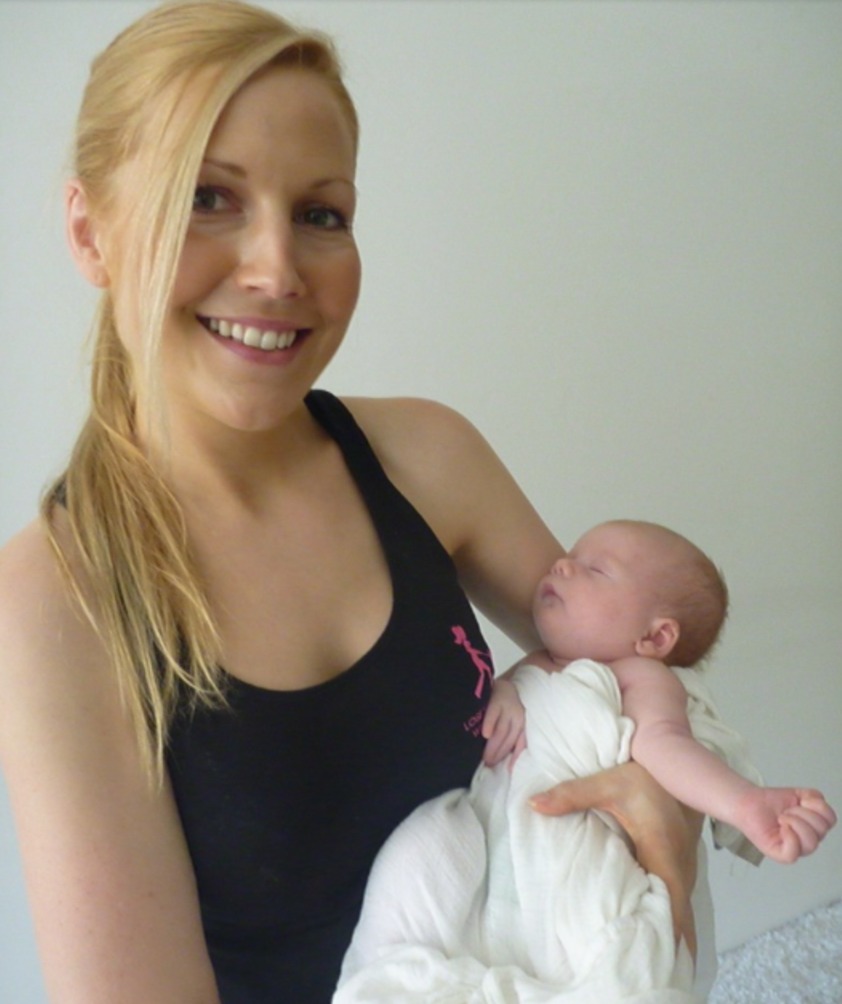 Going Home
So on day 4 I went home and at this stage my milk had not come in and my boobs had swollen up to what seemed to be the size of Dolly Parton's and the pain in them was immense.
My stitches downstairs from tearing were really beginning to hurt too and Kai's crying did not stop.  He was hungry and the little bit of formula and colostrum he was having was not cutting it.
That first night home was a shocker – my boobs got more painful, the stitches got more painful, I had a lot of post birth painful contractions, Kai didn't stop crying and I now had severe upper back pain from constantly holding him as he wouldn't lie down anywhere and would only not cry when he was in mine or my husband's arms – and so I had a full on meltdown.
Luckily my husband was there to take over and Kai and I competed as to who could cry the most…I think it may have been a draw.
So the day 5 plan was "get me sorted".  So we went and bought an expresser to try and help with my engorged breasts and hope that this would start the milk ball rolling.  I also decided I had to get back on the nutrition trail asap as if I wasn't in taking everything that my cells needed to then everything would be made worse on the milk production and my state of mind and the hospital food was not good nutrition – which is surprising as it really should be!
So I made up a big batch of the smoothies – not to start losing my pregnancy weight – but to ensure that I was getting all the right nutrition.  This was definitely a good move as it meant I had a big jug of it in the fridge ready to go and I could get it when Kai was in my arms so I was eating well without having to think about cooking.  My go to smoothie mixture consisted of;
2 tbsp of smoothie mix
1/4 cup of frozen raspberries
1/4  cup of frozen blueberries
1/4 x banana
300 ml of unsweetened rice milk
8-10 ice cubes
All whizzed up in my blender and super quick to make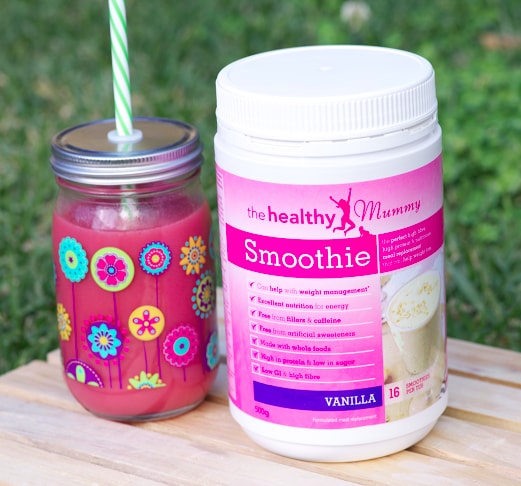 After expressing I popped Kai on the breasts and within a few hours the pain began subsiding and although they were still huge they were a lot more manageable.
I also stopped fighting the bed time cot sleeping and let him sleep next to me and on me in the night which helped his crying immensely.  So on day 6 things were improving.  Milk was in.  He was feeding regularly and sleeping more at night and I felt better.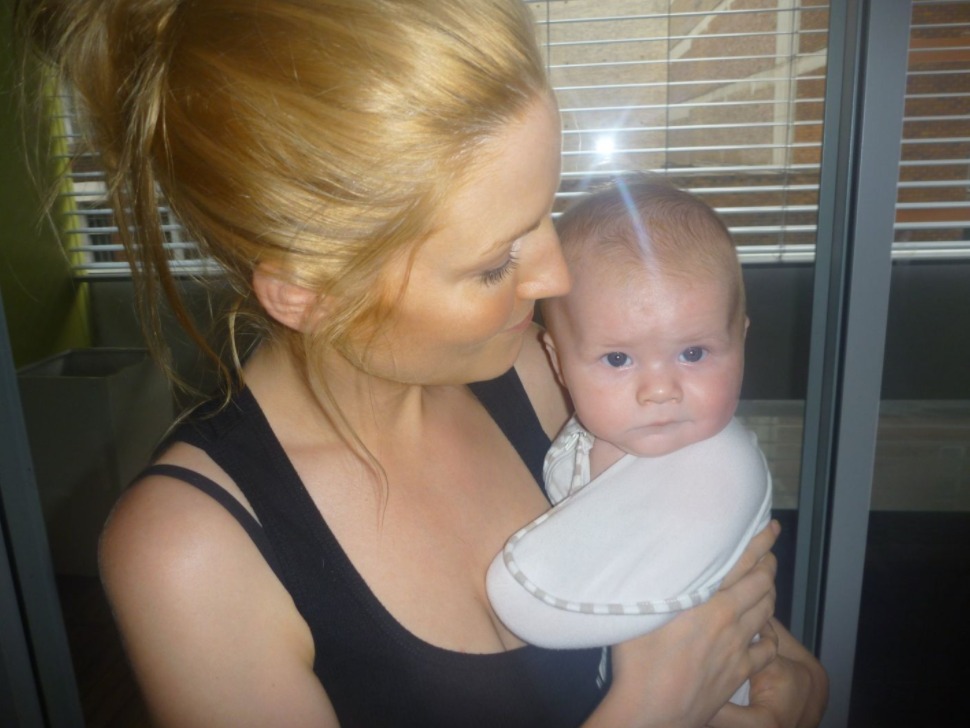 As well as my smoothies I also took 4 fish oil tablets a day to help with my back pain (fish oils are anti inflammatory so are great for pain such as back pain or any inflammation in the body and are also good for milk supply and for the baby).
On Day 7 things were even better – as my milk supply was now flowing really well he was eating lots which meant he was sleeping lots!  And as such in the day time we were lying him in his cot for 10-15 minute sessions and eventually he is sleeping 1 hour in there.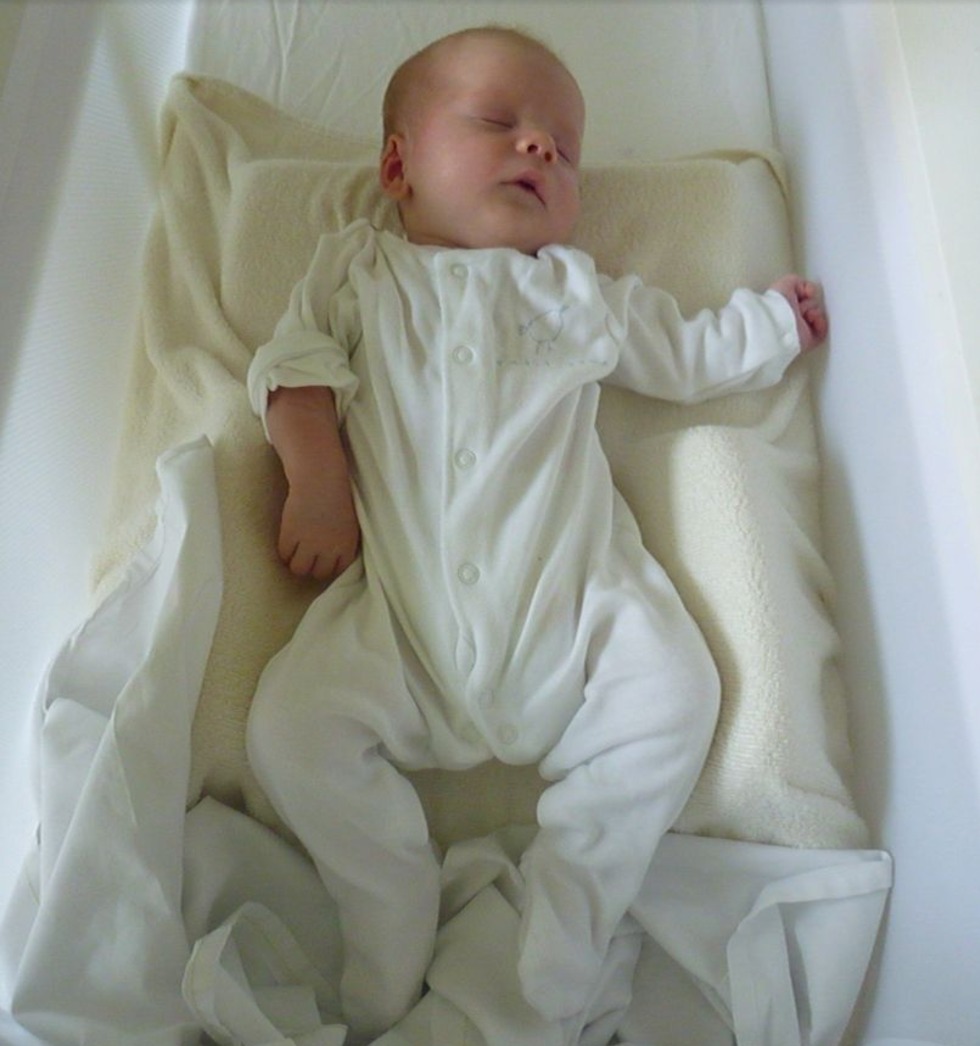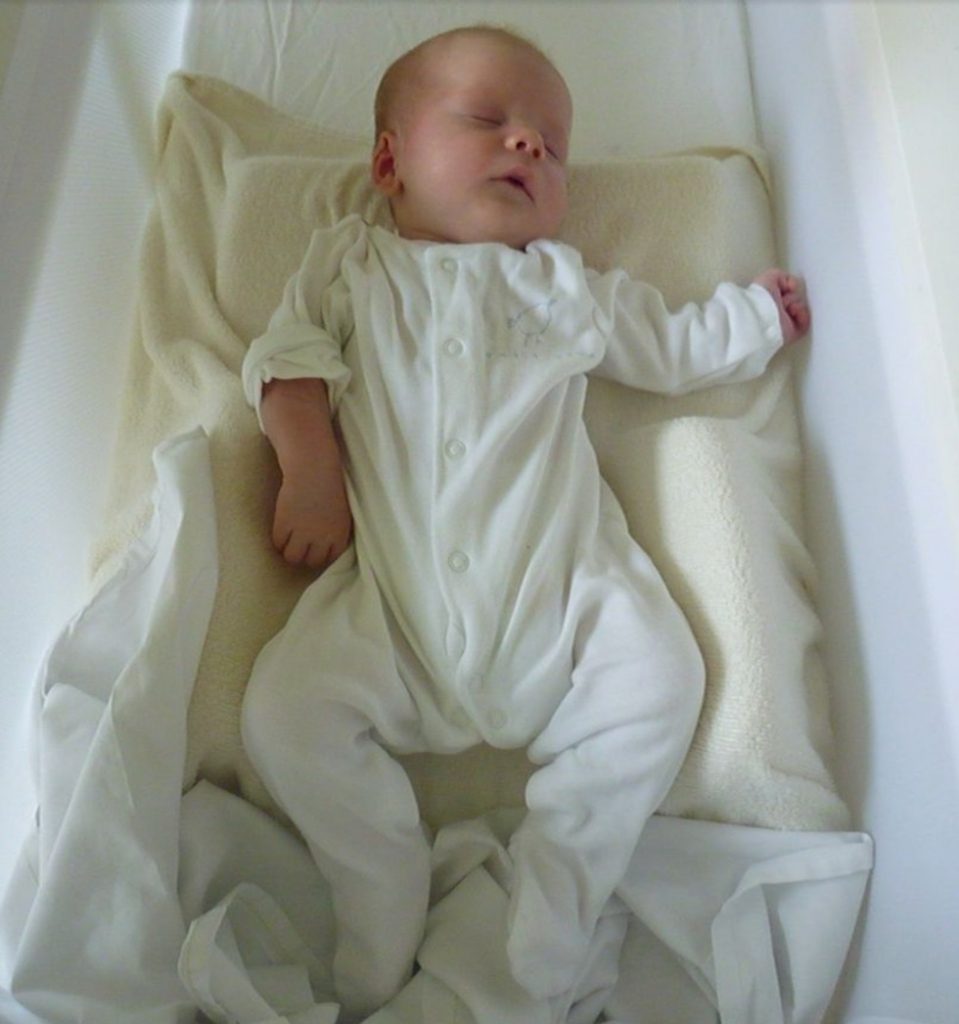 Re weight loss, we as a Company don't advocate worrying about your weight in the first couple of months as the most important thing is getting into your routine and feeling healthy and happy – not stressing about how much you weigh.
So week one was a toughie but I am glad to say it got easier after that!
If you are having a hard time breastfeeding – please contact the ABA who have an amazing helpline – or you can find a local lactation consultants
About Breastfeeding And Weight Loss
At The Healthy Mummy, we believe that breastfeeding and weight loss can go hand in hand and our Healthy Mummy Smoothies & 28 Day Weight Loss Challenge are breastfeeding friendly
More and more mums are breastfeeding their babies for longer these days but mums still want to lose their baby weight whilst breastfeeding and there is much confusion about what mums should or shouldn't do while combining breastfeeding and weight loss.
Everyone has a different relationship with their body and with their own fitness and weight loss – and this becomes even more apparent after we have had children.
Some mums choose to lose the weight straight away and many others don't even think about losing weight for a year or two later (or more).
There is no right or wrong time to start thinking about pregnancy weight loss – unless you have a medical problem where weight loss is essential. But instead no one should ever feel pressured to lose weight and you should only do it when you feel 100 per cent emotionally and physically ready to do so.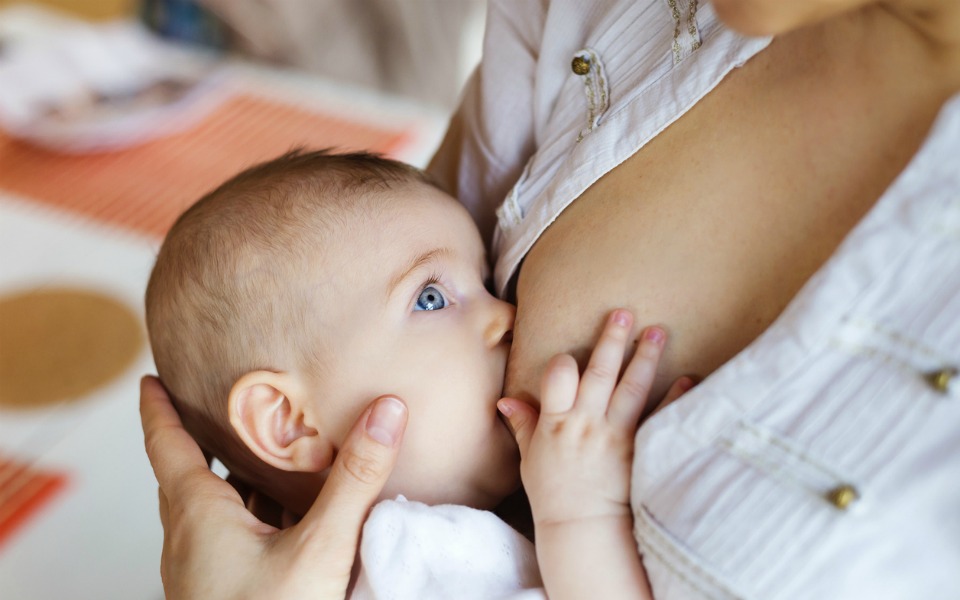 But if you are breastfeeding and do want to start a losing pregnancy weight, the good news is that it is possible to lose weight when breastfeeding providing you follow a breastfeeding safe diet. This means following a diet plan that is based on healthy eating principles and light exercise and is free from caffeine and any weight loss accelerants.
It is important not to follow any extreme diets which advise cutting out food groups or eating too much of one group – for example a diet that tells you to only eat protein each time you eat.
At The Healthy Mummy, we ensured that all our pregnancy weight loss plans are based on getting optimal nutrition into your body and being in the best health possible. Our plans help to nourish your body and ensure you lose weight in a safe and healthy way.
So the good news is that if you are breastfeeding, you can still follow our weight loss plans – the key is to increase your calorie allowance on our plans by approximately 500 calories to give your body the extra calories it needs to produce milk.
You can increase your calories by having an extra 2-3 snacks from our suggested snacks  or you can increase your portion size of the meals. We list ideas on how to increase the portion size on each of the recipes in the 28 Day Weight Loss Challenges
If you are choosing to include our Healthy Mummy Smoothies on the 28 Day Weight Loss Challenge, these are also safe for breastfeeding mums, they are 96% sugar free, are fructose free and you can see the full ingredient list here