The 'Food-Shaming' Lunch Box Note That Has Parents Furious
It's the kindergarten note that's dividing parents across Australia – would you be offended if you opened your child's lunch box and discovered this?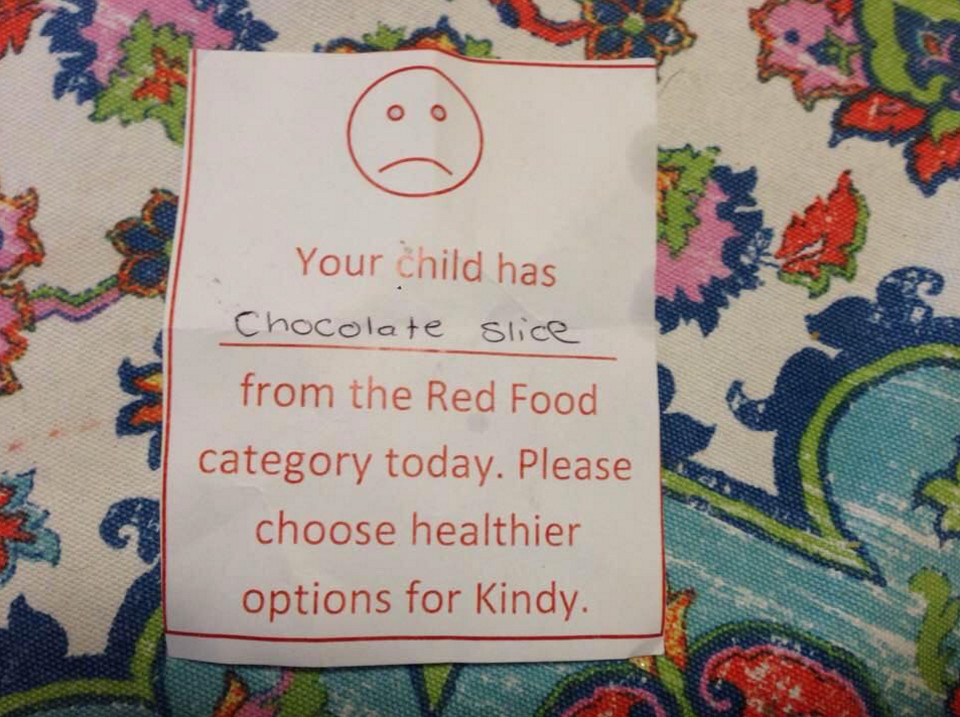 Getting the kids fed, dressed and out the door in the morning can be akin to an Olympic sport, but we're all doing our best. So can you imagine opening your little one's lunch box at the end of the day and discovering a note chastising the food you packed for your kindy kid?
'Tell Them To Get Lost'
Australian writer Melinda Tankard Reist shared the image on her Facebook page, along with the caption: "My friend (mother of 8 healthy children, what follows relating to no. 7) received this today from her 3 year old's kindy. I told her to put in two slices tomorrow and tell them to get lost."
The post prompted a huge backlash from parents who feel slighted that they can never win, no matter how hard they try to ensure their kids have a healthy lunch.
"Looks like someone had nothing better to do with their time then to go on a lunchbox inspection. Whats next? That she's gonna decide when the kids may take a breath?," wrote one Facebook commentator.
"Red is (an) angry colour and sad face (is) not good. Sending that with child has more repercussions than chocolate slice. And how did they knwo it wasn't a healthy choice slice," adds another.
While others were more diplomatic: "As an early childhood educator I can see it from both sides. We have to conform to certain regulations regarding what food children are served while attending the service. We can actually lose our accreditation if an inspection happens and we are not adhering to those guidelines!"
Melinda added that her friend makes everything from scratch for her children, "including bread and serves fresh healthy food everyday."
The 'Traffic Light System'
The kindergarten note appears to be referring to what's known as the traffic light system, which are healthy choice food guidelines.
The green category houses the healthiest food choices – things that are good sources of important nutrients, low in saturated fat, added sugar and/or salt and higher in fibre.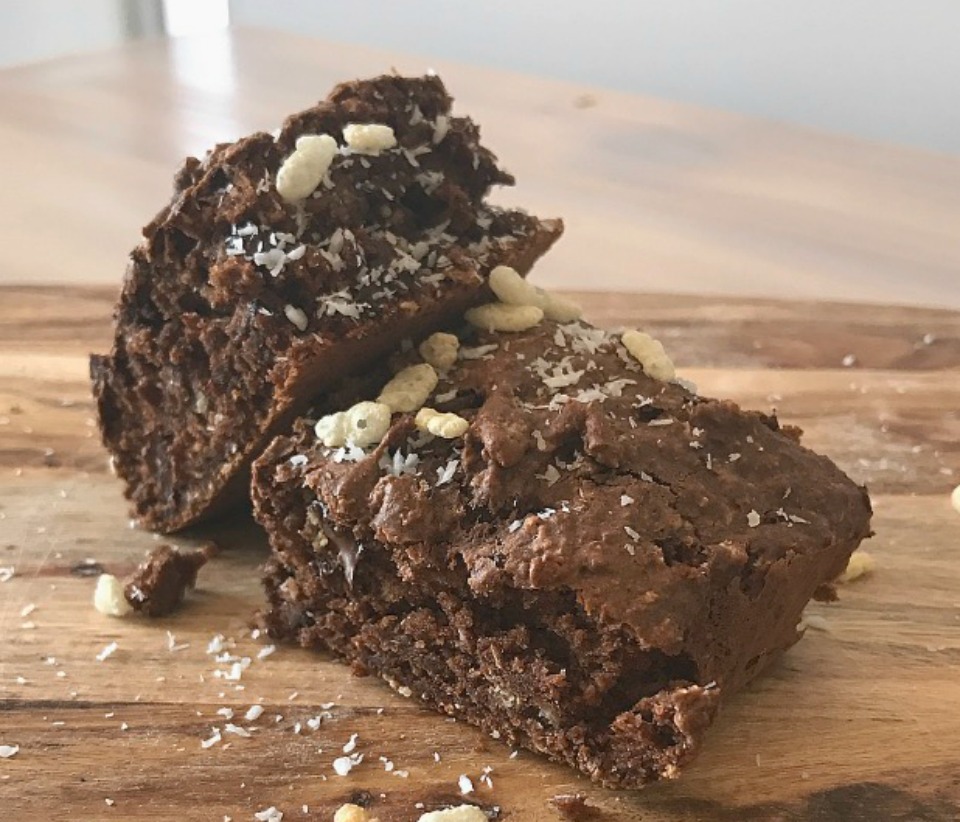 Foods in the amber category should be eaten in moderation, while things in the red category should be limited. This includes things like sugary drinks, lollies and slices.
However, you can make healthy slices for your little ones – that delicious looking treat above is our Lunchbox Friendly 15 Minute Healthy Chocolate Slice – get the FREE recipe here. Just make sure you tell the teacher how healthy it is!
A Healthy Lunch For Kids Made Easy
Of course, as busy mums we know it can be hard to make sure your child's lunch box is balanced with nutritious food that they'll actually eat! At The Healthy Mummy we've tried to make this super simple, with our Health Kids Lunch Boxes (which is available as an instant ebook download).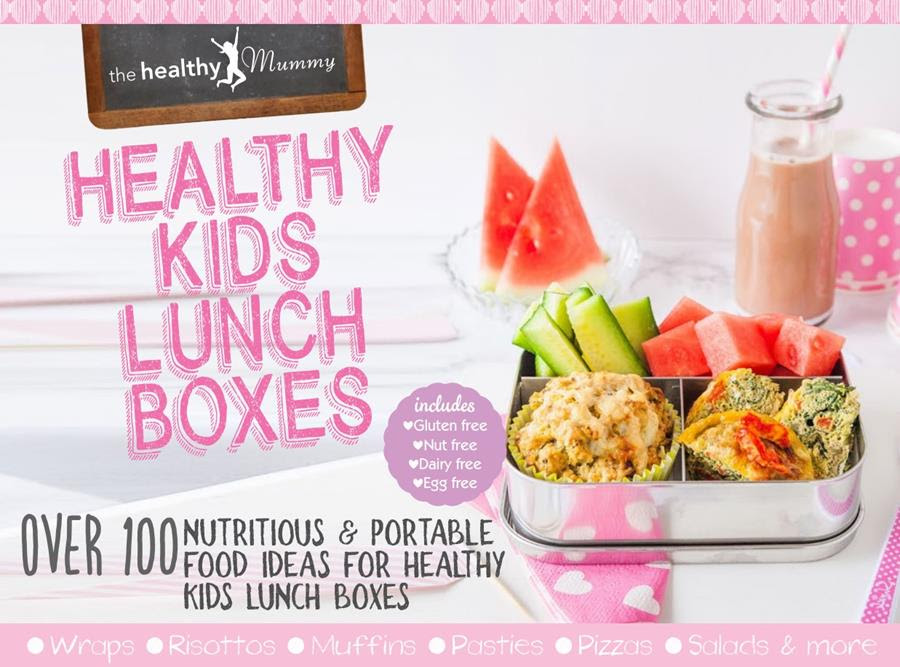 It has more than 100 great recipes and ideas to help fill those boxes full of goodness that your kids will LOVE!
The recipes are quick and easy to make, while still ensuring you are offering nourishing options that your kids will enjoy, and they often use leftovers to also save you time and money.
Our TOP Healthy Mummy Kids Nutritionist, Mandy Dos Santos has created this recipe book to make preparing lunch boxes a breeze and help you avoid the headaches in the morning and to ensure we are EMPOWERING you to make healthy and realistic lunch boxes Mandy is an experienced nutritionist, food scientist and writer, with more than 10 years experience in the health industry.
And if you feel like you're in a rut with school lunches already, take some inspiration from our Healthy Kids Cookbook.