How mum keeps her weekly shopping bill down for her family of 7!
Jessica Magill is pregnant with her sixth baby and she's shared how she keeps her weekly shopping bill down for her family of seven!
Jessica Magill is currently pregnant with her sixth baby and she's shared how she keeps her weekly shopping bill down for her family of seven!
In total, she says she spends around $260 on food shop a week, but describes it as a 'float system', where she might spend more on specials or less.
She explains how she feeds her family, what she buys for the week and the healthy meals from the 28 Day Weight Loss Challenge she'll make from her shop.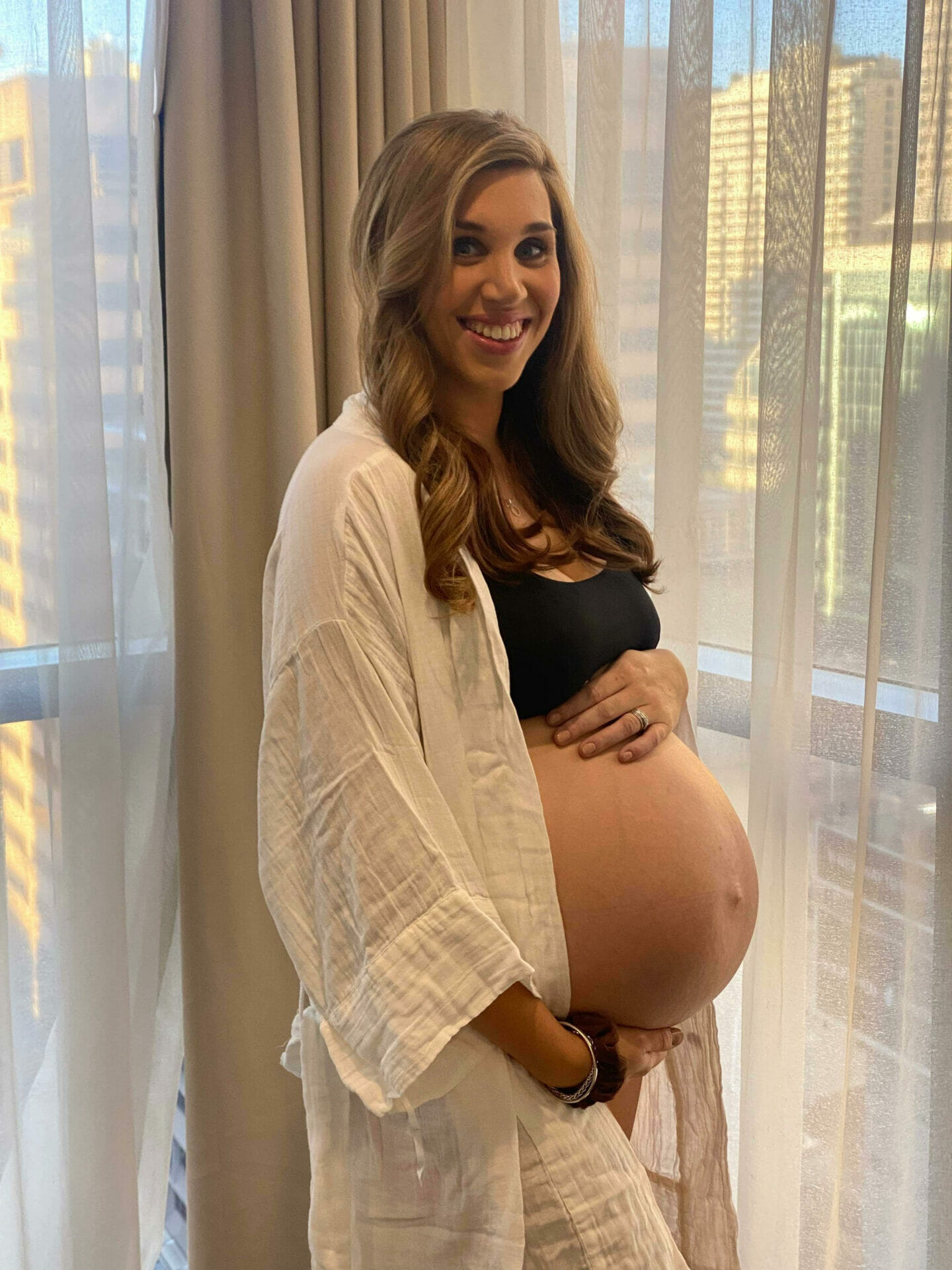 How Jessica shops for her family of 7 and keeps the costs down
When it comes to her food shop, Jessica likes to look for things on special.
"I grab reduced to clear meat etc if I spot some, that I freeze for another week. I don't buy everything needed that week," she says.
"For example, last week zucchini was on special and we use a fair bit of these so I bought 10 and chopped and froze them for the following weeks.
"I often grab 2-3 of something we use regularly when it's on special, and then the following week that frees up a little money to buy something different on special/extra.
"I also often swap produce in recipes depending on what I've got leftover from other meals, or what is in season. We also swap or bulk out meat meals with beans and legumes most nights."
Bulk cooking snacks for school lunches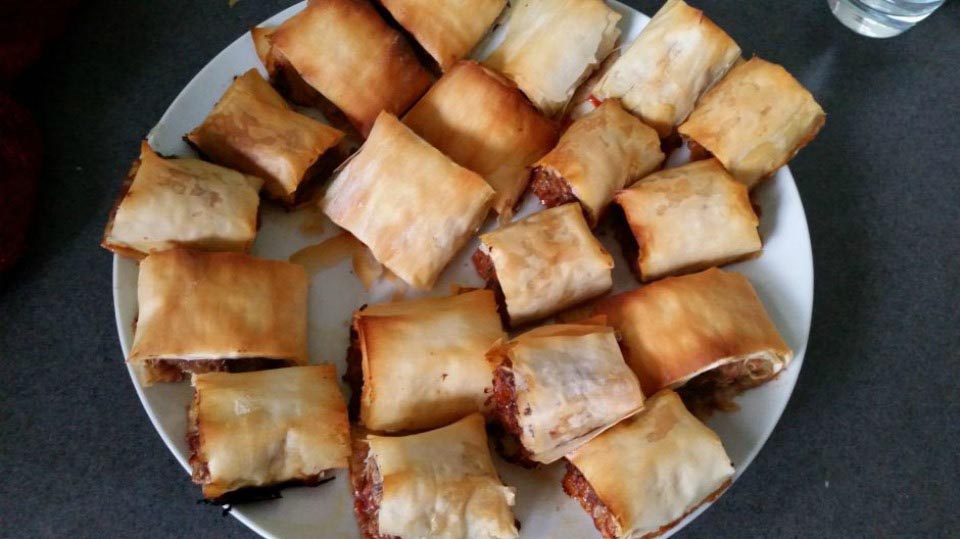 When it comes to meal prep, Jessica says she aims to make at least one bulk school snack a week.
"Last week was a triple batch of Hidden Veggie Sausage Rolls, this week will be Vegemite scrolls and next week will likely be Wholemeal Choc Chip Muffins," she says.
"This saves me needing multiple ingredients each week and also saves time cooking a little of each thing weekly, while still making sure they have a variety.
"I am flexible with brands and usually buy what's on special/which has the cheapest unit price.
For the things I do have a preferred brand of and we use regularly, I'll wait until there's a good special and buy multiple items to last until they're on special again."
Breakdown of weekly groceries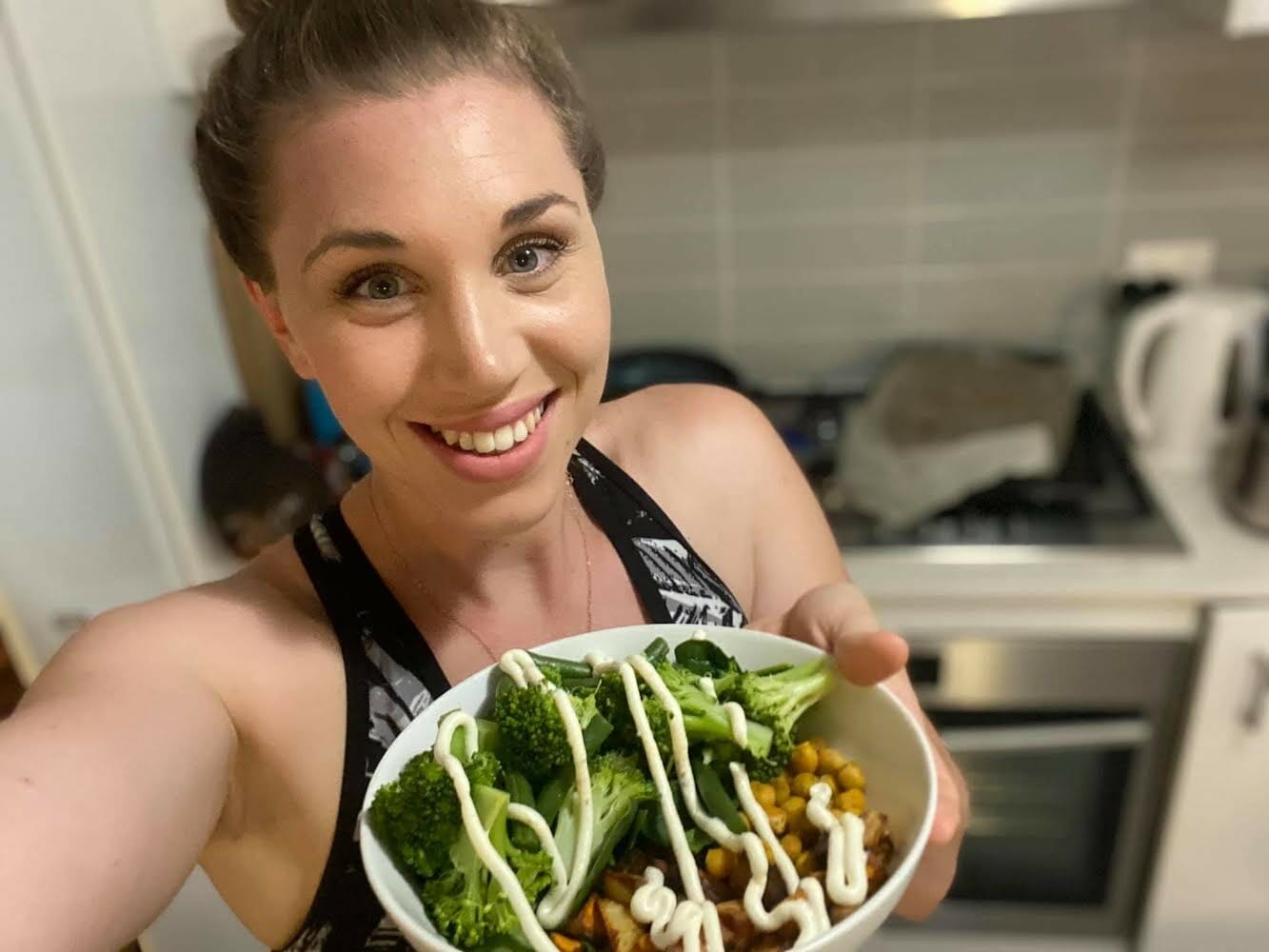 "I have staples in the cupboard already such as flour, rice, butter, spices etc.," she says.
"It's not perfect by any means but I have a set amount to work with and have to stick pretty close to that amount to make ends meet each week as anything over budget comes out of another bills account."
Feeding 2 adults + 8 year old, 6 year old, 4 year old, 3 year old and 21 months old: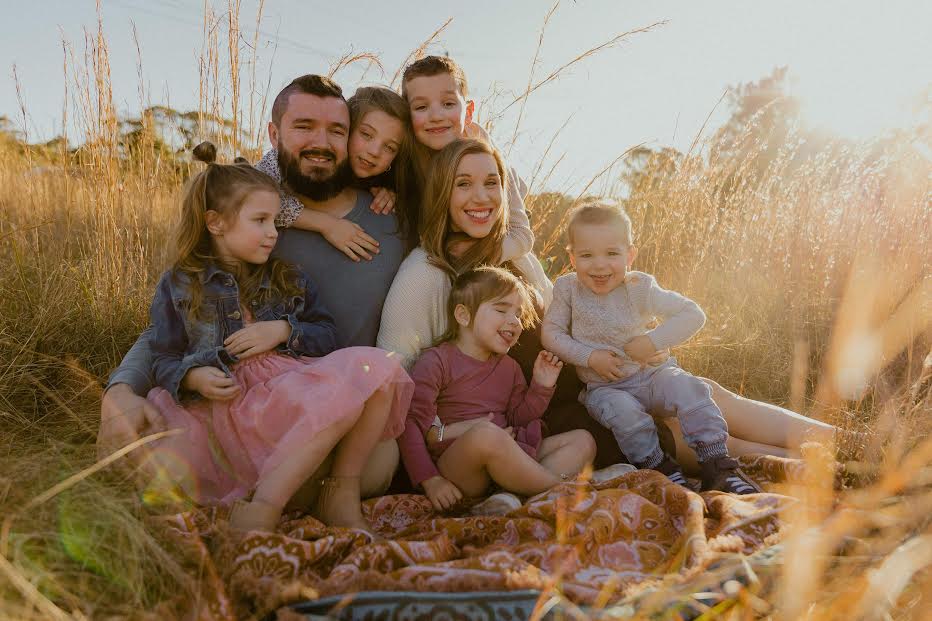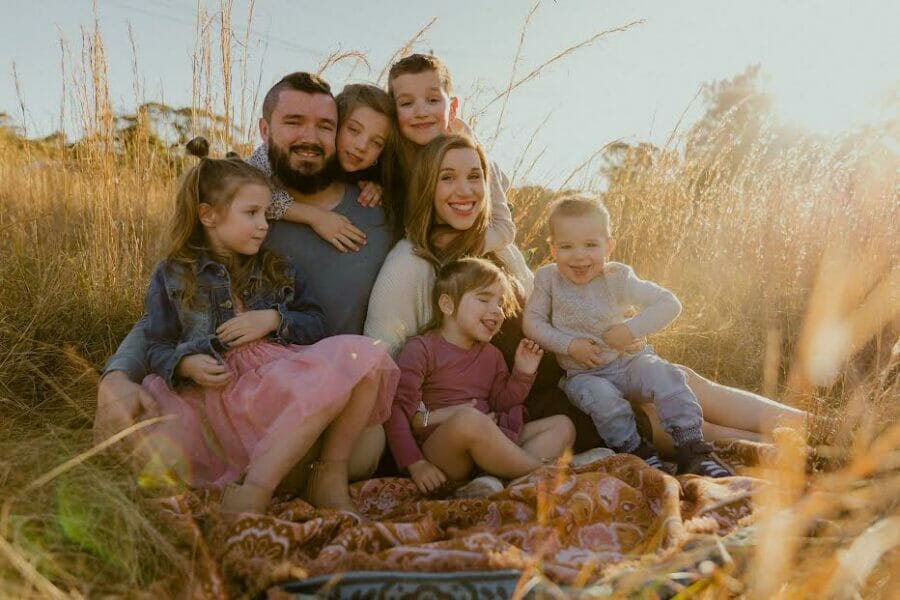 "I have two kids in school 5 days a week and two kids in preschool 2 days a week requiring a packed lunch and afternoon tea."
1 x MEB Khobz Wholemeal Pita 500g for $3.40
1 x MEB Foods Pockets Wholemeal Pita 250g for $2.40
3 x Coles Wholemeal & Grain Soft Wraps 8Pack 360g for $6.00
3 x Coles Bakery Wholemeal Toast Bread Loaf 680g for $7.50
2 x Coles Dairy Tasty Light Cheese Block 1kg for $19.80
2 x Coles Eggs Free Range 12 Pack 700g for $9.80
1 x Coles Greek Style Natural Yoghurt 1kg for $3.90 (This yoghurt is for cooking)
1 x Farmers Union Greek Style Natural Yoghurt 1kg for $6.00 (This yoghurt is for eating)
7 x Coles Lite Reduced Fat Milk 3L for $27.30
16 x Coles Regular Soy Milk 1L for $18.40
4 x Yoplait Petit Miam Strawberry & Banana 70g for $3.60
4 x Yoplait Petit Miam Vanilla Yoghurt Pouch 70g for $3.60
6 x Coles Afourer Mandarins approx. 130g for $3.06
1 x Coles Brown Onions Prepacked 1kgfor $2.90
1 x Coles Brushed Potatoes 2kg for $5.50
2 x Coles Carrots Prepacked 1kg for $4.00
3 x Coles Field Tomatoes Loose Approx. 110g for $3.27
3 x Coles Garlic loose approx. 60gfor $4.50
5 x Coles Green Capsicum Loose Approx. 250g for $7.40
3 x Coles Hass Avocados for $4.50
1 x Coles Leeks for $2.90
10 x Coles Pink Lady Apples approx. 200g for $7.80
800g Coles Red Seedless Grapes approx. 800g for $2.32
1 x Coles Salad Family Spinach 280g for $5.00
200g Coles Fresh Loose Cup Mushrooms approx. 200g for $2.30
10 x Fresh Bananas approx. 180g for $6.30
6 x Coles Green Kiwifruit for $3.00
2 x Fresh Strawberries Prepacked 250g for $13.00
1 x Thomson's Deli English Ham 400g for $5.70
1 x Coles Pork & Beef 3 Star Mince Bolognese 500g for $6.00
1 x Coles The Original Beef Sausages 550g for $6.00
6 x Coles Deli RSPCA Approved Chicken Breast Fillets approx. 190g for $10.26
2 x Coles Cereal Corn Flakes 475g for $3.80
1 x Nestle Milo Original Snack Bars 10 Pack 210g for $5.00
1 x Coles Australian Peanuts Unsalted 375g for $3.00
2 x Coles Chick Peas 420g for $1.60
2 x Coles Corn Kernels 420g for $2.00
1 x Coles Dried Pitted Dates 500g for $1.85
5 x Coles Italian Diced Tomatoes 400g for $4.00
2 x Coles Lentils Beans 420g for $1.60
1 x Coles Organic Wholemeal Spaghetti 500g for $1.65
1 x Coles Organic Wholemeal Spirals 500g for $1.65
1 x Coles Original Corn Chips 200g for $1.90
1 x Coles Original Rice Cakes 150g for $1.65
1 x Coles Plain Rice Crackers 100g for $0.90
2 x Coles Pretzel Twists 200g $3.00
1 x The Honey Collective Co Pure Honey Twist & Squeeze 375g for $4.40
1 x Coles Quick Oats 900g for $1.65
3 x Coles Red Kidney Beans 420g for $2.40
1 x Tetley Tea Bags 100 pack 180g for $2.50
1 x Coles Tomato Paste 500g for $1.40
1 x Coles Frozen Pastry Puff Sheet Ready Rolled 6 Pack 1kg for $2.30
1 x Coles Frozen Peas 1kg for $2.20
TOTAL = $262.86
Healthy Mummy smoothies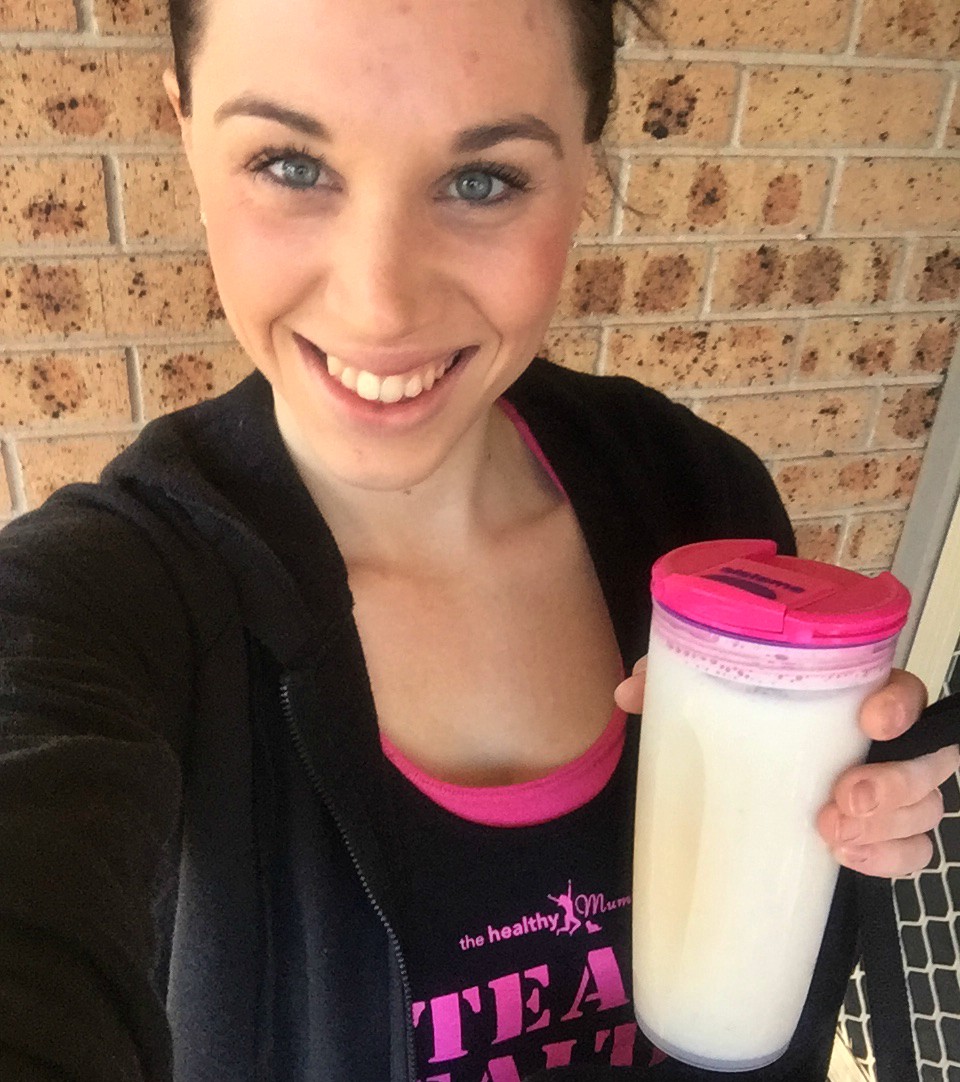 When it comes to smoothies, Jessica's husband has one Healthy Man Meal Replacement a day.
She drinks The Healthy Mummy smoothies and has one a day. These smoothies work out to be $7.91 each week and adds $15.82 per week to their total.
Meals/snacks to be made from the weekly shop:
Homemade peanut butter with the unsalted peanuts above.
Out of the 6 chicken breasts, 2 will be used in the Peanut Butter Curry and the other 4 will be poached and shredded for use in nachos, wraps and pitta pizzas.
And Jessica will make veggie stock paste out of any spare veggies leftover.
Breakfast: 
Cornflakes
Oats (Kids have theirs with milk and honey, I also add smoothie mix to mine)
Healthy Mummy / Man smoothies
Peanut Butter Breakfast Bars (I will make my own PB with the packet of unsalted nuts above, and leftover bananas already in the freezer)

Lunches for me: 
Zucchini Slice (Using ham instead of bacon as I was buying it for other things this week and cheaper to get the big pack, also adding carrots and spinach instead of all zucchini)
Lentil Bolognese

Dinners: 
Sausage and Veggie Pasta Bake (I will make double sauce for this and freeze 1 batch of sauce for another week)
Potato and Leek Soup
Family Friendly Meat Pie
Bean and Corn Tostadas
Pita Pizzas (Chicken, ham, spinach, capsicum etc with tomato paste)
Easy Chicken Nachos
Peanut Butter Chicken Curry (I bulk this out with carrots, frozen peas and chickpeas)

Snacks/school options (hubby takes a packed lunchbox): 
Salted Caramel Bliss Balls (I will make a couple of weeks worth of these and freeze)
Hidden Veg Sausage Rolls (Freezer as explained above)
Vegemite Scrolls (I will make a couple of weeks worth of these and freeze)
Crackers and Cheese
Fruit (Apples, bananas, grapes, kiwi, mandarins, berries)
Carrot sticks
Raw mushrooms (Gross but kids like for crunch and sip lol)
Pretzels
Wraps and sandwiches with ham, chicken or cheese/Vegemite
Yoghurt
Hard boiled eggs
Whatever is left in freezer stash from previous weeks
All of these recipes can be found on the 28 Day Weight Loss Challenge.
What Jessica intends to do with the money she's saving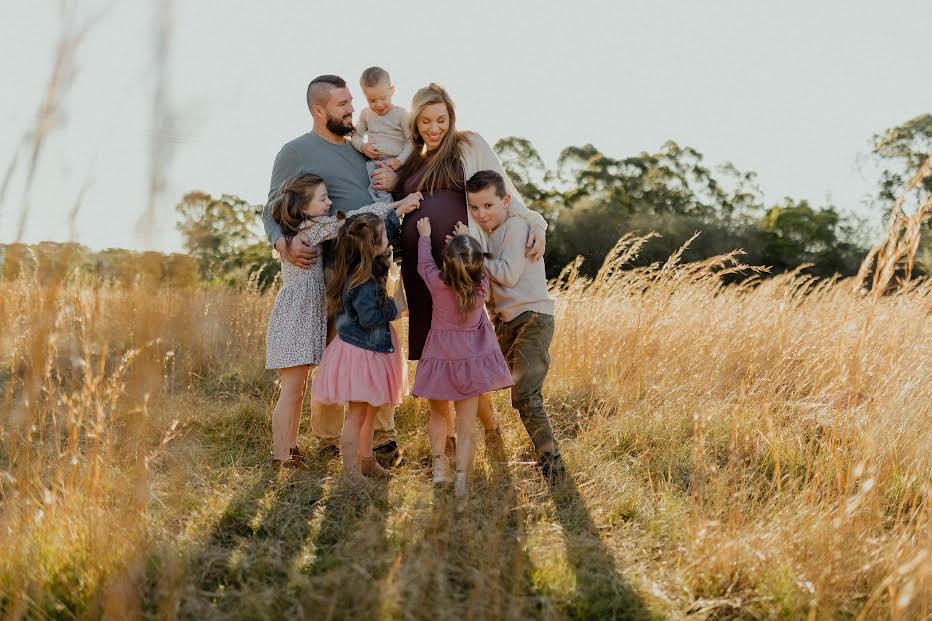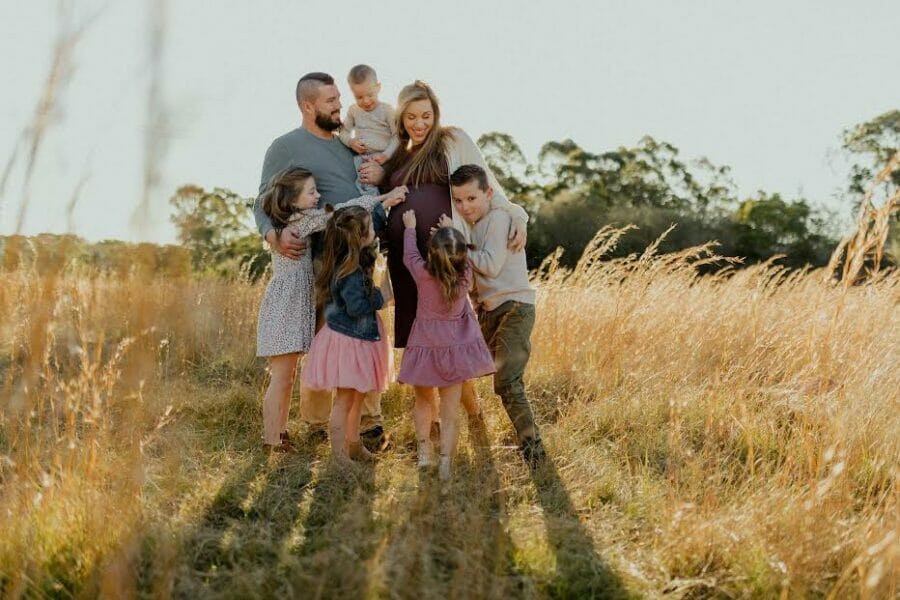 Since signing up to The Healthy Mummy, Jessica reckons her family is saving $100 a week by living a healthier life.
With all the savings Jessica is making, she intends to splash out on her family, by taking them to the zoo, trampoline parks and the theatre.
"We save a huge amount of money taking our own drink bottles and snacks from the freezer stash, which leaves more money for more regular outings and the occasional sneaky milkshake," she says.
"With the money we save each week on groceries means there's money left over we can put straight into the holiday account for things like our annual family holiday to the Gold Coast."
Healthy eating during and after pregnancy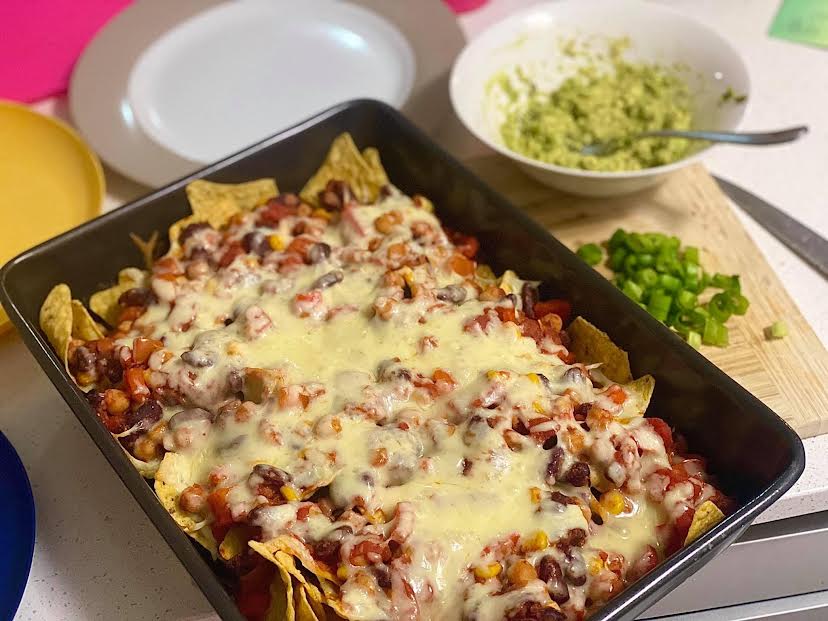 While Jessica does not restrict her calories while pregnant, she has taken advantage of being a Healthy Mummy Challenge member by simply following recipes in the 28 Day Weight Loss Challenge hub and eating the recommended calories per day to maintain a healthy pregnancy.
"This body's grown six  healthy huge bubbas, so how could I not love it?! Thanks to The Healthy Mummy I'm healthier and happier than ever," says Jessica.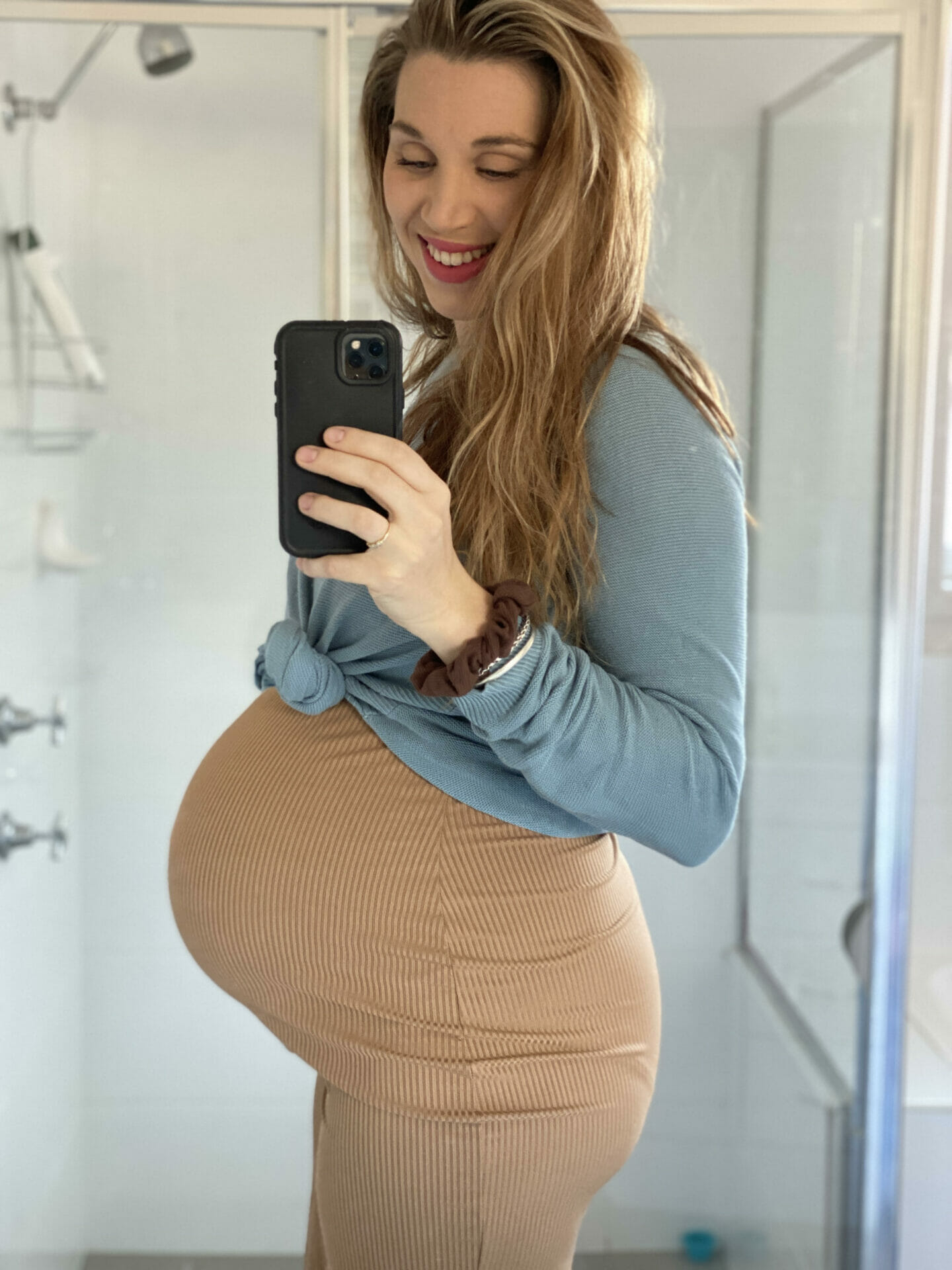 "I'll never go back! I love The Healthy Mummy! It's so family friendly, I'm never hungry and I'm never bored."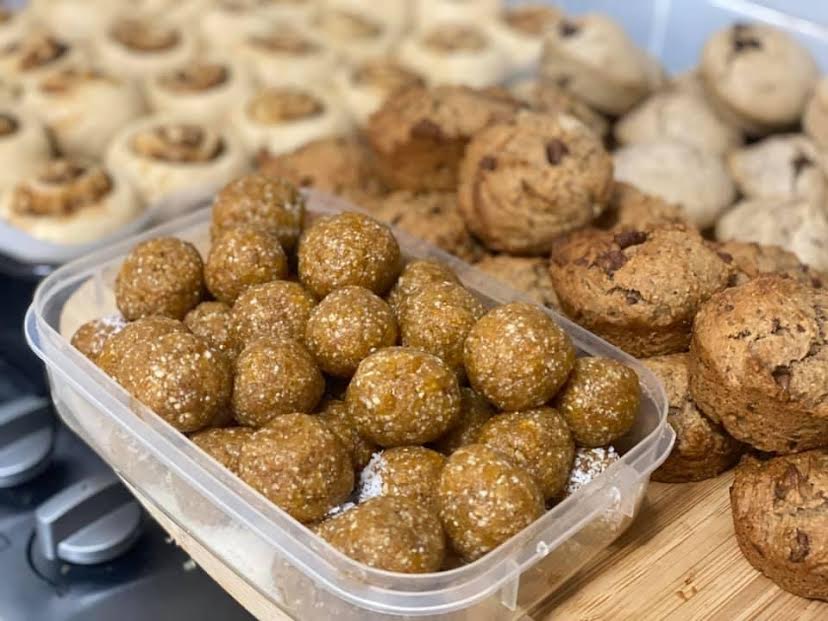 Jessica's top tips for meal prep
Pick recipes with similar ingredients so you can buy in bulk and save money!
Make double batches of the same recipe – again this saves money but it also only takes a few extra minutes for a lot of extra food!
Think about what you're making and organise yourself so you're making the recipes that take longest first. Eg start a lasagne first so that it can bake in the oven while you whip up a soup or bolognese.
Clean as you go, there's nothing worse than finishing a big prep and having to clean up!
Shop fruit and veg in season – I always swap veg around to suit our taste and budget. Frozen vegetables/fruit are often a cheaper alternative too.
Find all these recipes and thousands more by joining The Healthy Mummy challenge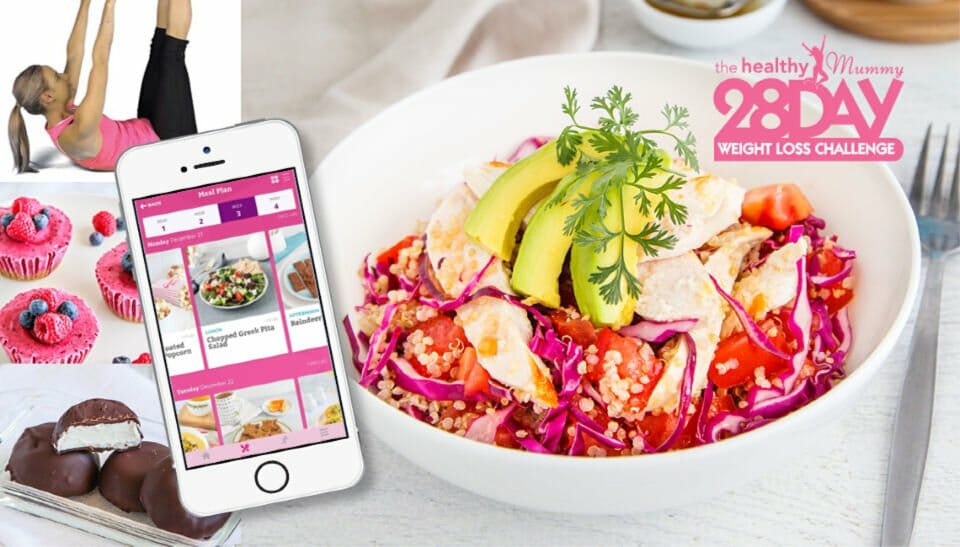 If you are interested in kickstarting your weight loss and want to improve your energy – not to mention – improve your overall health and wellbeing – our 28 Day Weight Loss Challenge is an awesome program to check out. 
Our 28 Day Weight Loss Challenge includes:
28 days of at home exercise routines (no gym needed) – with video instruction
Customisable and breastfeeding friendly meal plans (including a 7 day cleanse)
Time-efficient exercises for busy mums – under 30 mins
Challenge combines Pilates exercises with interval and circuit training (HIIT)
Suitable for basic to advanced fitness levels
Home to thousands of EASY-TO-MAKE recipes!
To learn more about our 28 DAY WEIGHT LOSS CHALLENGE CLICK HERE