How to help baby attach to breast correctly once you've left hospital
Once you leave hospital and aren't under the watchful eyes (and helpful hands) of midwives, it can be tricky to know if your baby is attached correctly during breastfeeding. Good attachment and positioning is the key to making breastfeeding a pain-free experience (well, can be a significant help).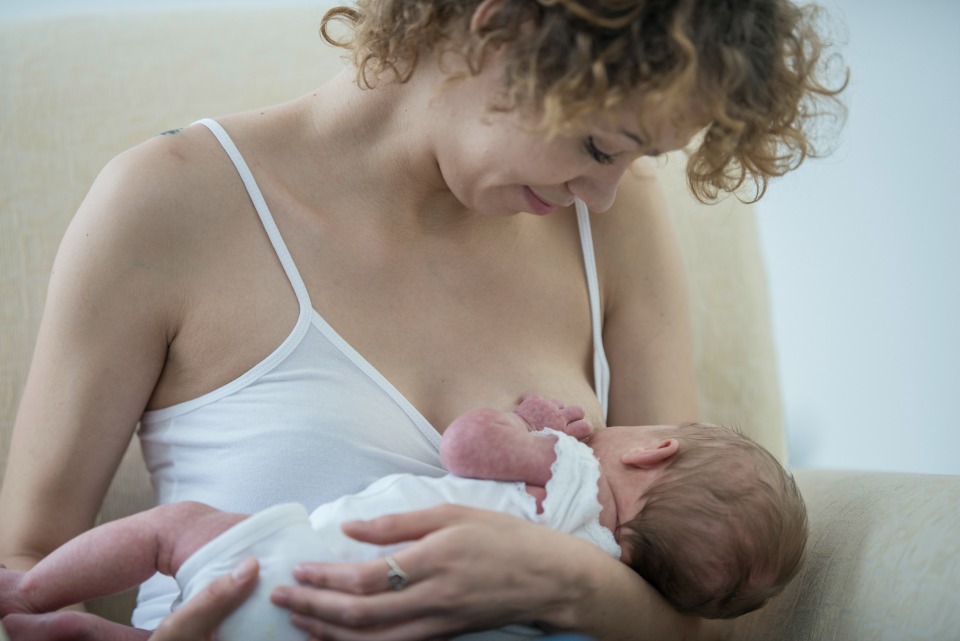 The key to success
It's a myth that all babies know how to latch on and breastfeed with ease. Sometimes it can take weeks to fully establish breastfeeding.
Patience is paramount, support is crucial but positioning and attachment is really the key.
According to The Australian Breastfeeding Association, breast milk is produced using a demand and supply principle.
The more your baby takes, the more breast milk is produced.
It's normal for a newborn to feed at intervals of two to five hours and feeds may take 45 minutes to an hour. In the early months your baby needs a minimum of 6-8 feeds in 24 hours.
However, if they're not actually attached correctly during breastfeeding they might not be getting enough milk.
You could also end up with grazed and cracked nipples because they are chewing on that instead of having their mouth correctly attached.
A general rule is that breastfeeding shouldn't usually hurt, especially not the nipple, unless you're persisting and feeding with cracked nipples and mastitis.
Often there might also be uterus pain when feeding because often when you're breastfeeding, your uterus can contract. For some women (like me) the pains can be as intense as low-range contractions!
How to get good positioning and attachment
Position yourself comfortably with your back well supported.
Allow your breast to fall naturally.
Unwrap your baby to allow easy handling, skin contact and avoid overheating.
Ensure your baby is well supported behind the neck and shoulders with your baby's body facing you with body flexed and held close.
Your baby should be able to reach your breast easily, without having to stretch or twist.
Baby's head should be free with the top lip in line with the nipple.
Your baby should be slightly lower than the breast with their lower arm brought around under your breast.
Your baby's chin is touching or tucked into the breast.
Support your breast using your free hand with fingers well back from the nipple/areola; aim your nipple towards your baby's nose.
A wide open mouth is encouraged by allowing your baby to feel the underside of the nipple with the top lip.
As your baby's mouth opens wide, bring your baby to your breast, aiming the nipple towards the roof of the mouth with the chin coming to the breast.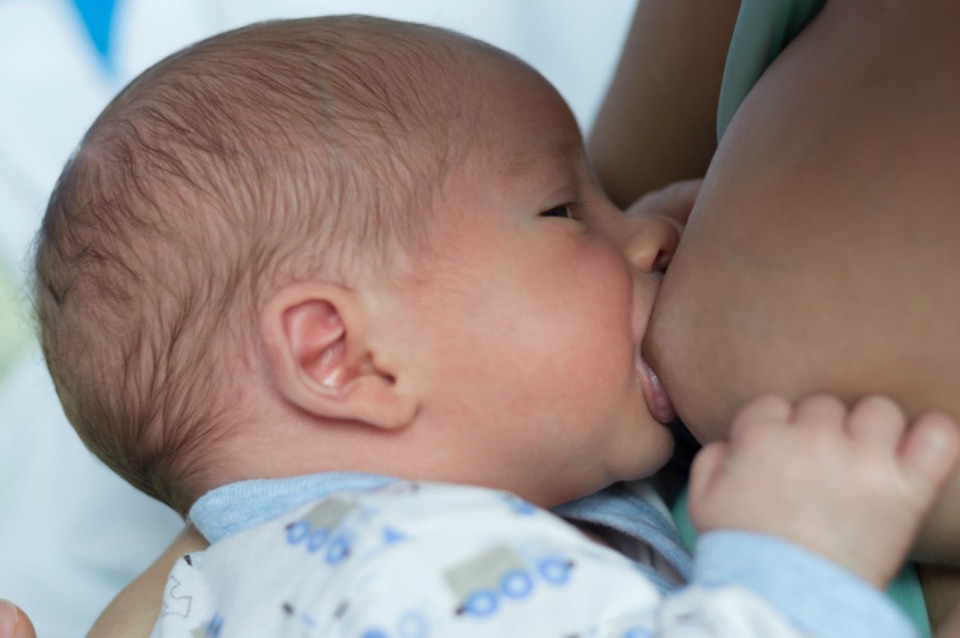 Signs of good attachment
1. Your baby's mouth is wide open with the lower lip curled outward.
2. After an initial short burst of sucking, the rhythm should be slow and even with intermittent pauses and deep jaw movements.
3. A change in breast fullness indicates transfer of milk (breast emptied) in the early weeks.
4. You may hear your baby's gulps at the start of breastfeeding as the let down of high volume milk is swallowed.
While it sounds simple enough, don't get disheartened if it seems like you and your baby just aren't getting it.
Many a tear has been shed by mums across the globe as they learn the art of breastfeeding. Slow and steady and hopefully you'll both find your way.
If problems persist, it's advised you consult a medical professional or a lactation consultant.
The Australian Breastfeeding Association also has great advice on its website and a helpline 1800 686 268.
It's manned by mothers who have had various experience with breastfeeding.
PLEASE NOTE: It's important to note a lot of mums want to be able to breastfeed but aren't always able to.
The Healthy Mummy Smoothie is breastfeeding-friendly!
Did you know that The Healthy Mummy's range of delicious smoothies are breastfeeding-friendly?
The Healthy Mummy smoothie has been created to help mums benefit from a wide range of nutrients which can also help support your healthy eating plan and exercise routine if you are trying to lose weight.
The smoothie range has been formulated by leading nutritionists, dieticians and with input from Monash University.
It offers an excellent source of essential vitamins, minerals, nutrients and important antioxidants.
It's also free from any weight loss accelerants, caffeine, contains no wheat ingredients, no fructose, is 96 per cent sugar free and is dairy free.
You can download our information fact sheet here. You can also download the smoothie label and ingredient list here.
Buy your Healthy Mummy Smoothie HERE.