Let's talk FUEL prices and whether we can continue to drive from A to B!
Just as we all likely have tight food shop budgets, we would all have a rough idea of what we can spend on fuel a week. This is tricky to keep on top of at the best of times with fluctuating prices and forecasts, especially given that household inflation expectations are at the highest since 2014!
We had a look at fuel prices across Australia – see the results below and tips to save $!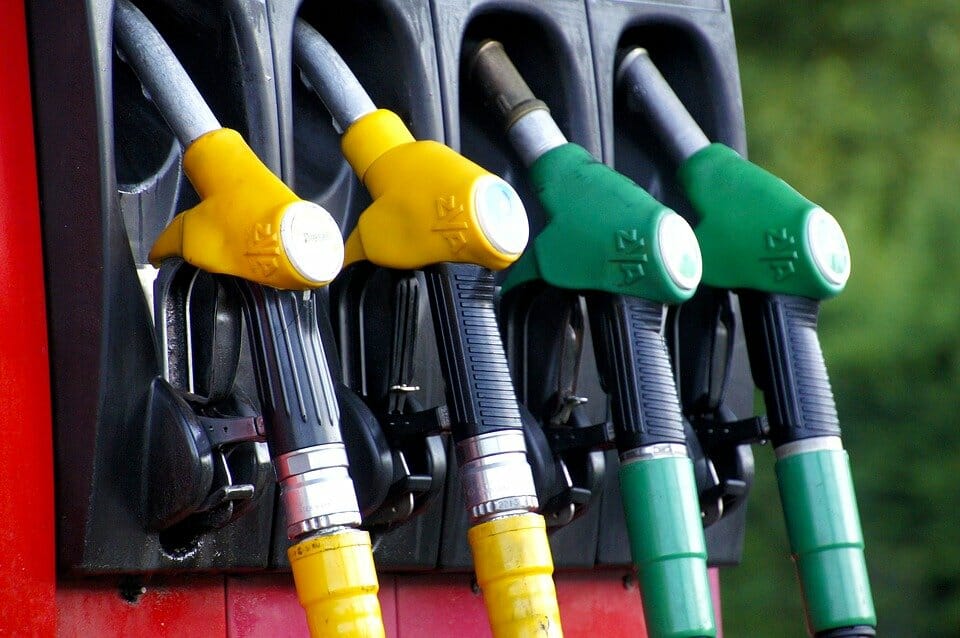 The Rise and Fall of Petrol Prices
According to the Australian Institute of Petroleum, average fuel prices from 2002 until 2021 were at a low for ULP in QLD in 2003 at $0.84 per litre and a high of $1.74 per litre in NT in 2014.  For diesel we had a low of $1.16 per litre in VIC in 2016 and high of $1.73 in NT in 2014.
Over this length of time we saw a maximum inflation of 70% for ULP and 40% for diesel.
Oil Prices at a 7 Year High!
Today our petrol prices are at crisis point due to the conflict in the Ukraine. Oil prices have risen and reached a 7 year high according to The Guardian. While our economy should normalise slightly as covid infection rates fall, if the conflict with Russia and the Ukraine escalates the economic impact will be more damaging.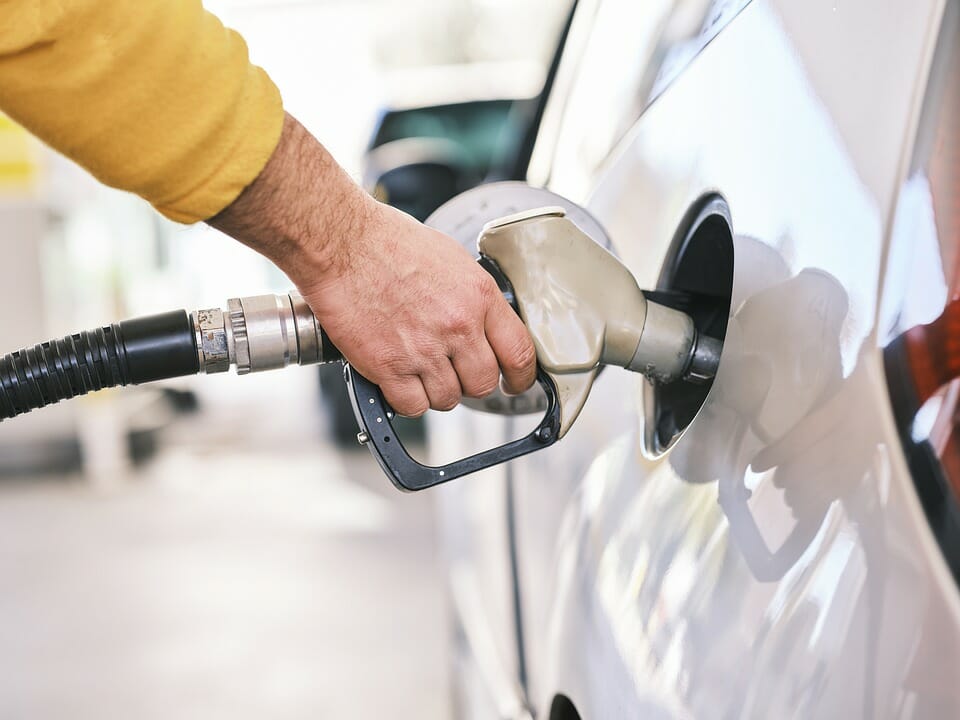 With all the uncertainty and talk of prices reaching in excess of $2.50 a litre,  families will be desperate to know where they can save and if it's worth the drive to more affordable petrol stations.
Our recent investigation into rising grocery bills saw increases of around 20- 30% on staples and vegetables. With fuel, it could be as much as 50%. When you consider households usually have more than one vehicle and many use cars for essential work and trade, this impact is huge.
The Healthy Mummy did some investigating on where we are at with petrol prices in each state and whether there is a huge difference in cities compared to remote parts of the country. Regional areas often mean greater distances and a reliance on a car so it's interesting to see if they are the areas hardest hit.
Interestingly fuel prices are generally higher in regional Australia due to:
lower population and demand resulting in fewer outlets, leading to less competition
higher costs for transport and storage of fuel
less demand for convenience sales like drinks, food and newspapers that can enable retailers to add to overall profits and keep fuel prices lower
the location of outlets–whether or not they are on a highway and likely to
get a high number of customers.
Regional fuel retailers don't usually sell their fuel stocks as quickly as city retailers, so when there is any change in the international benchmark and wholesale prices of fuel it generally takes longer to impact on country retail prices.
While prices in regional areas might fall slowly they also tend to rise more slowly. So regional prices tend to be more stable than prices in the five largest capital cities, which generally move in cycles.
There are many tools to track fuel prices. For this comparison we used government websites where available, and fuel tracking apps like Petrol Buddy.
Let's see what we found! (as of 22/3/22)

NSW
Using the Fuel check NSW tool online and focusing on inner city Sydney you can find E10 in Rozelle for $2.05 a litre and diesel for $2.24 at Coles Express Ultimo.
Greater Sydney and surrounding areas don't seem to be too far off these prices. We also found similar prices 100km away in towns such as Katoomba. We were also surprised to find that prices in very remote parts of NSW such as Bourke, Menindee and Cobar had similar prices if not cheaper.
QLD
Using Petrol Buddy we found the cheapest ULP 95 in Brisbane at the 7-Eleven Newmarket for $2.18 and diesel for $2.20. Moving further away to Longreach prices weren't too dissimilar at $2.29 for ULP 95 and $2.29 for diesel at the Shell petrol Station.
Weipa in far north QLD had ULP 91 only and this was $2.39 and diesel was $2.41.  Getting up there but only 9% increase in diesel between the capital and a remote town.

WA
Using www.fuelwatch.wa.gov.au we found ULP 95 in Perth for $1.99 and diesel for $1.99 at the Shell Highgate.
Margaret River had diesel for $2.20 at Geographe Petroleum and ULP95 for $2.27 at Better Choice which is a 13% increase for ULP 95 between the two.
In the remote Karratha diesel was $2.24 at WA Fuel Karratha and ULP 95 was $2.40 at Liberty. Getting up to 19% increase on ULP 95 between the capital city of Perth and Karratha.
NT
NT saw the most expensive fuel prices across the country. Using myfuelnt.gov.au we found standard prices in Darwin  at $2.18  for diesel and $2.16 for ULP 95.  $2.19 for diesel at United in Katherine and $2.17  for ULP 95 at the Caltex Woolworths.
Head over to the remote East Arnhem and you are looking at paying $2.55 for ULP 95 at the BP Nhulunbuy and a whopping $2.96 for diesel at the East Arnhem Regional Countries Fuel Distribution Service Station. This was an increase of 30% on diesel in the remote Arnhem compared to the state's capital.

SA
In SA there was no Government fuel scanning site, so we checked the trusty Petrol Buddy app and found Adelaide price for ULP 95 at $2.13 at X Convenience Klemzig and diesel for $2.15 at Mogas Magill. A screen of Regional Mount Gambier saw prices were fractionally cheaper by approximately 5 c a litre. But head to the remote Coober Pedy and ULP 95 was $2.41 and diesel $2.50 at Shell. This is an increase of approx. 15% on Adelaide.
VIC
Interestingly unlike the rest of Australia, Victoria doesn't have live petrol pricing so we used Google.  At the Express Carlton Melbourne you could get ULP 95 for $2.17 and diesel for $2.19. A search of Regional Apollo Bay and remote Hume saw increases of only a few cents per litre.
ACT
Canberra average pricing was $2.07  for ULP 95 and $2.29 for Diesel. The remote comparisons aren't applicable for the ACT.

TAS
www.fuelcheck.tas.gov.au gave us an average price of $2.33 for ULP 95 in Hobart and $2.28 for diesel. The more remote Strahan was $2.30 for diesel and $2.50 for ULP 95 at the BP. ULP 95 showing an increase of 7% across the two locations.
So what's the verdict?
We all need to start saving for a Tesla!
Unfortunately there's no magic wand for this one but we can certainly be more aware and more savvy when it comes to saving on fuel. Check online for your state's live petrol pricing website and download one of the app's and get updates.
Keep informed so you have a better chance of getting ahead of the cycle's and buying before prices increase again.
If you have the option to walk or cycle or run places – do! It's better for you. For greater distances take some public transport if this is an option and safe in the current climate for you. Car pool with people and consolidate your trips to town.
Order your food shops online if you can get them delivered. These things will all make a difference while we sit tight and wait for prices to fall. Here's hoping!
HEALTHY MUMMY IS BACK AT IT! What happened when we bought the same 10 items from 6 different supermarkets! For a second time round!
Save THOUSANDS on your food shop with these 15 simple tips
Join the Budget Friendly 28 Day Weight Loss Challenge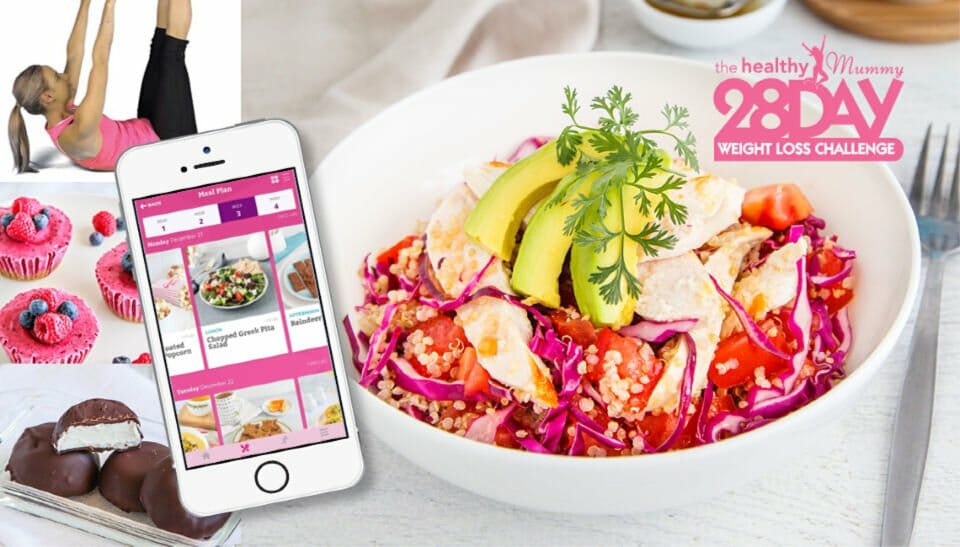 If you are wanting to lose weight and improve your energy – not to mention – help improve your overall health and wellbeing – our 28 Day Weight Loss Challenge is an awesome program to check out.
The 28 Day Weight Loss Challenge is the mums only 5 star rated app with over 1.6k reviews in 8 weeks!!
You get unrestricted access to :
● Nutritionist & chef designed weekly meal plans
● Over 500 different Personal Trainer crafted at-home workouts
● Daily Motivation from My Coach
● Personalised Shopping lists to make life easy
● Over 6000 healthy and delicious recipes at your fingertips
● REAL TIME support from The Healthy Mummy Team and OVER 300,000 other mums