Healthy Mummy Meal Prep Queen cooks 298 main meals & 268 snacks in just 7 hours!
Healthy Mummy Meal Prep Queen Kaitie has made over a months worth of family and budget-friendly healthy meals, in just 7 hours plus a full pantry restock for under $800! This works out as around $1.15 per serve.
Brielle Mitchell from Newcastle is the lucky winner of our amazing Meal Prep competition which celebrated the launch of The Healthy Mummy magazine. Not only did Brielle win a freezer full of delicious and healthy meals, the prize also included a HUGE 500-litre chest freezer and over $600 worth of kitchen appliances and kitchenware. Total prize worth $3000! Brielle also received a big Healthy Mummy Pack filled with Smoothies and other goodies to help with her weight loss journey.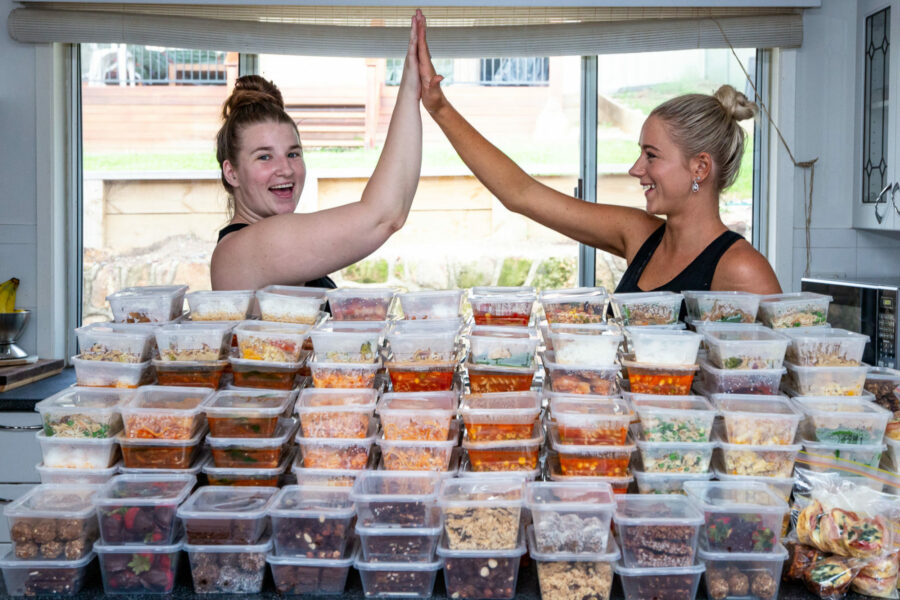 Brielle says,  "OH MY GOD!" I never thought I would win this prize ever! But good things do come to those who wait!! Ahhhh!! This is life-changing!"
The last year has been a traumatic one for Brielle and her husband, as they were faced with ongoing fertility issues and unexpected medical expenses following multiple miscarriages. On doctors orders, they are on a mission to be as healthy as possible to give them the best chance to conceive.  Whilst they have a gorgeous daughter named Layla, they are keen to give her a sibling.  Financially, this amazing prize couldn't have come at a better time.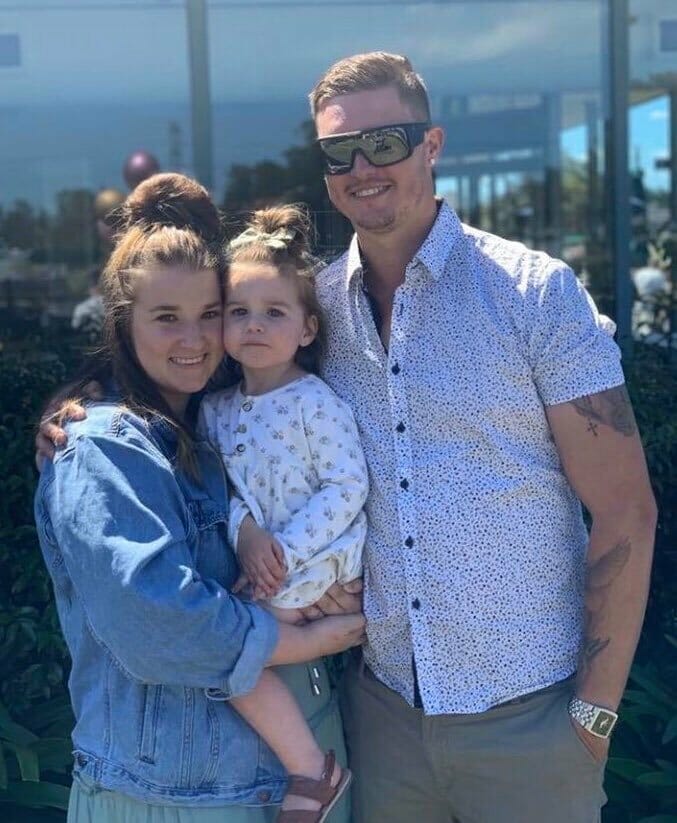 Brielle says, "To try for the next rainbow baby I need to eat healthily and exercise so this is AMAZING to win and will help dramatically!
Arriving with all the supplies, Kaitie enlisted the help of Brielle to get stuck in and help make this incredible meal prep possible.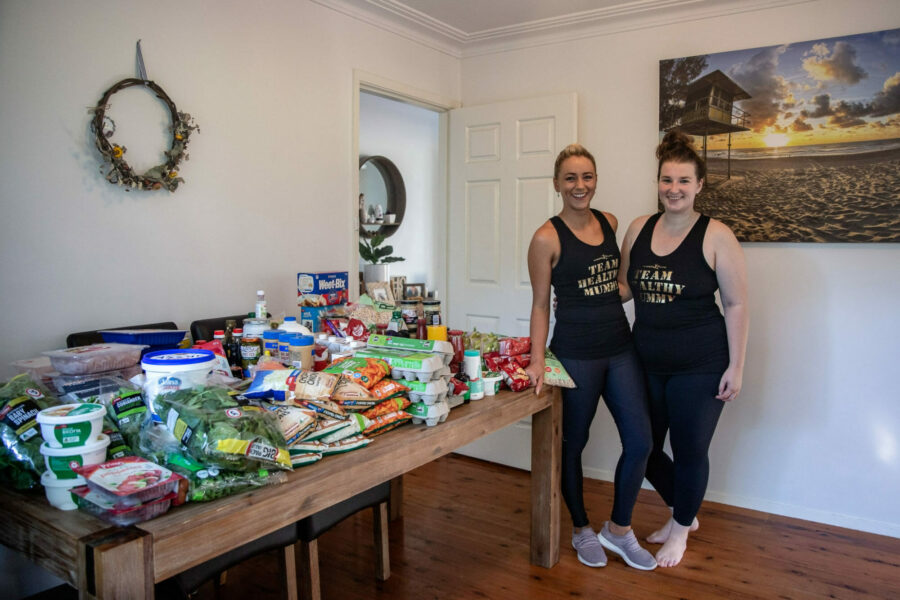 Kaitie says 'It was such a fun day, getting in and showing Brielle how to meal prep and all my tips and tricks for success. I cannot wait to see what Brielle achieves."
All the recipes are from The Healthy Mummy 28 Day Weight Loss Challenge and included breakfast, lunches, dinners and snacks.
In total, Kaitie made spent $650 on the 566 serves making the cost under $1 per serve! The remaining $150 went towards a stocked pantry full of healthy ingredients for future cooking.
WHAT THEY MEAL PREPPED
82 Breakfasts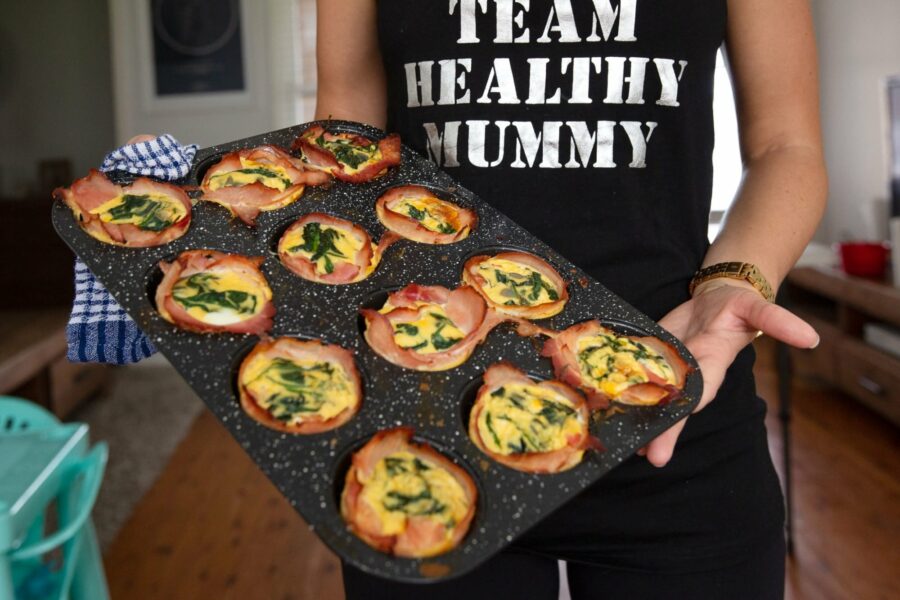 Breakfast Bars x 20
Peanut Butter Granola x 21
268 Snacks
Hedgehog Slice x  24
Choc Dipped Strawberries x 20
No Bake Honey Coconut Cookies  x 32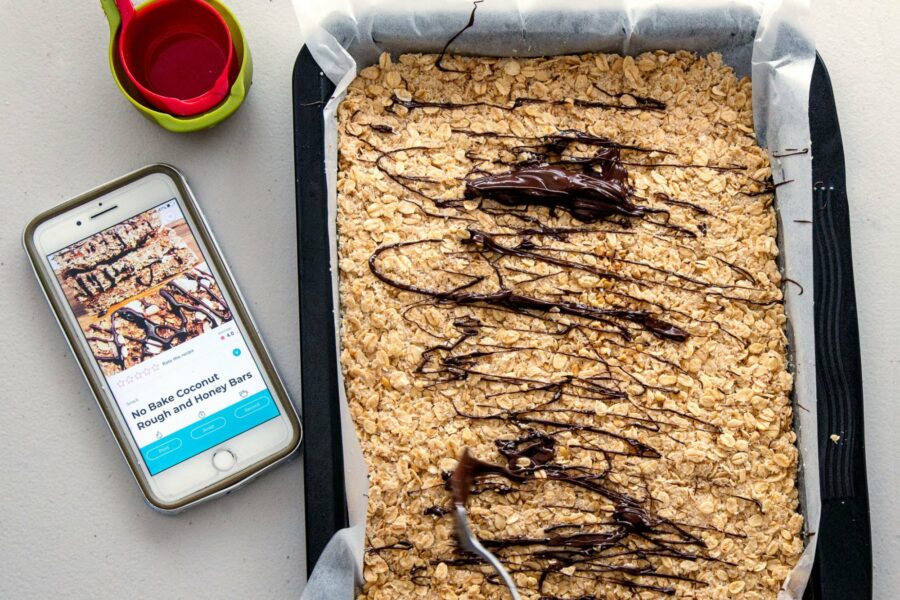 Weetbix Slice x 25
Weetbix Balls x 25
White Chocolate and Apricot Slice 24
Hazelnut and Sultana Chocolate 25
Quick and Easy Date Balls 21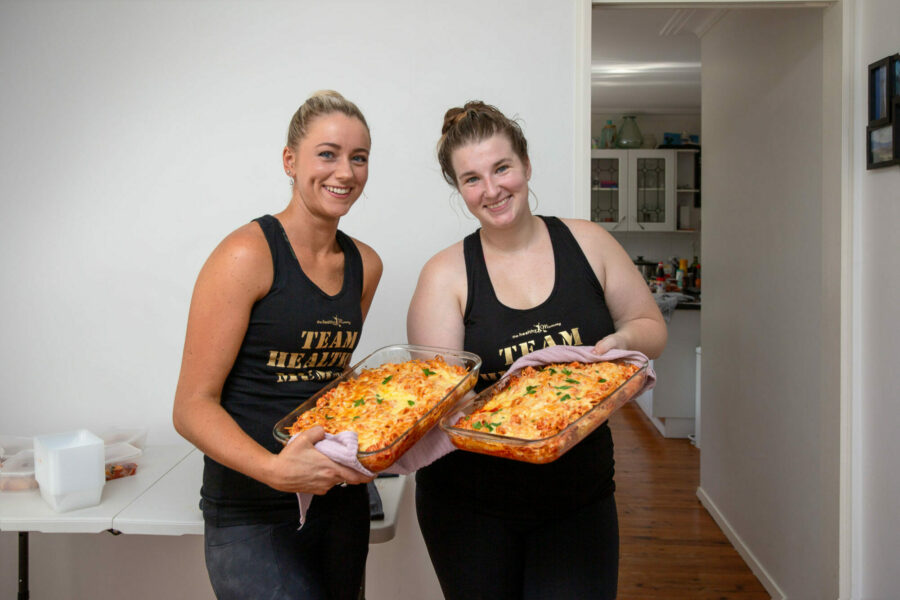 106 Lunches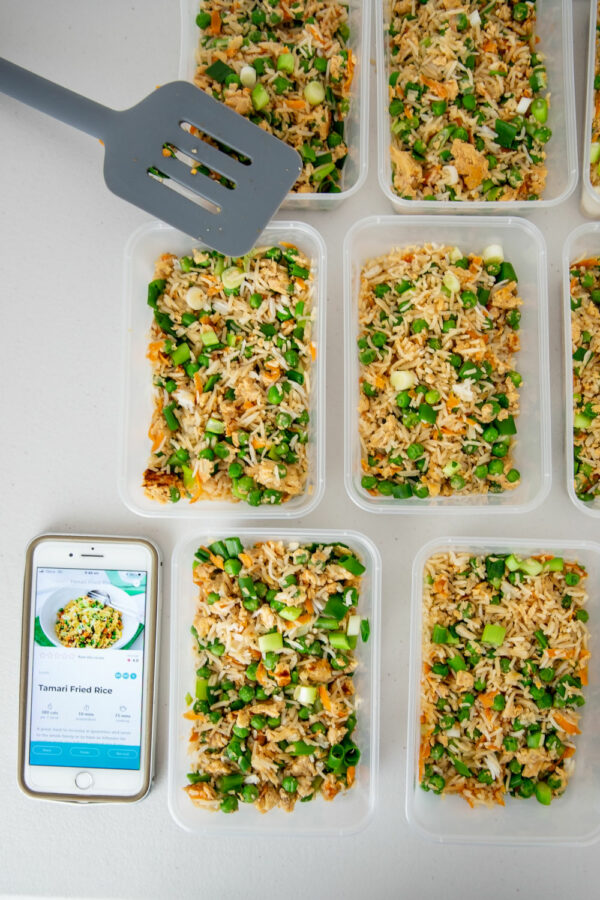 Tuna and Pumpkin Mac and Cheese x 8, click here for more delicious pumpkin recipes!
Light Chicken Pasta Soup  x 12
Sticky Chicken with Cabbage and Capsicum x 16

110 Dinners
Beef Stroganoff with Rice  x 10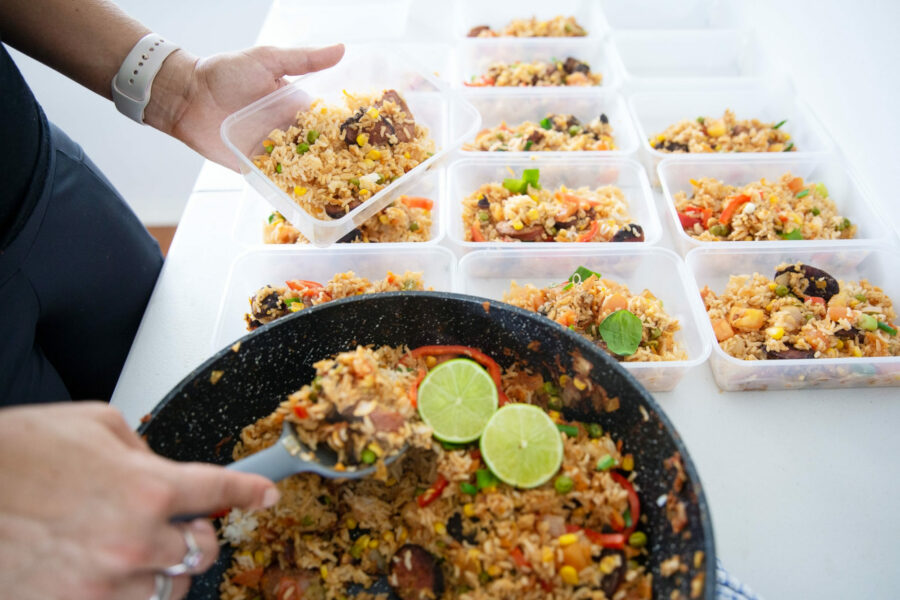 Creamy Lemon Chicken Rice x 14
Curried Turkey with Cauliflower Rice x  12
Chicken San Choy Bow x  14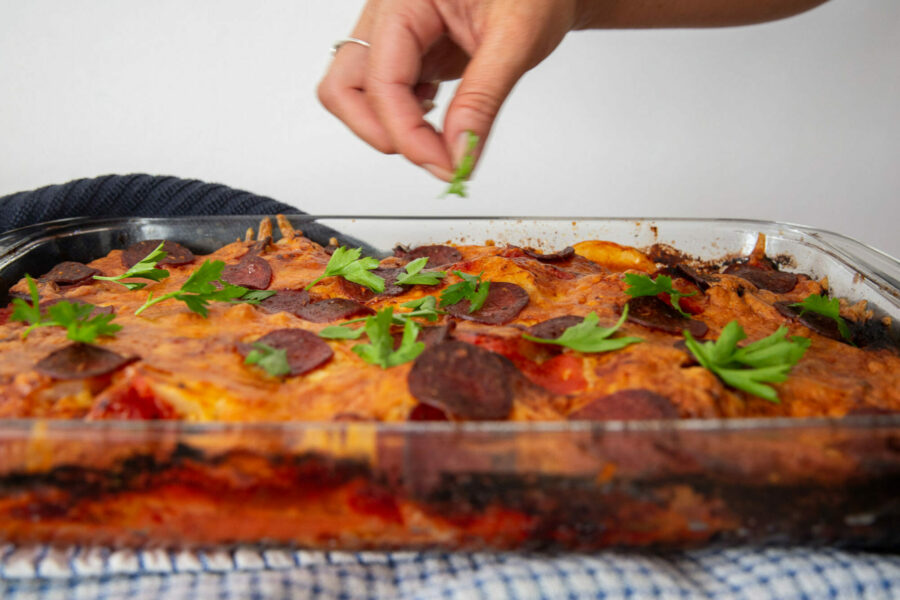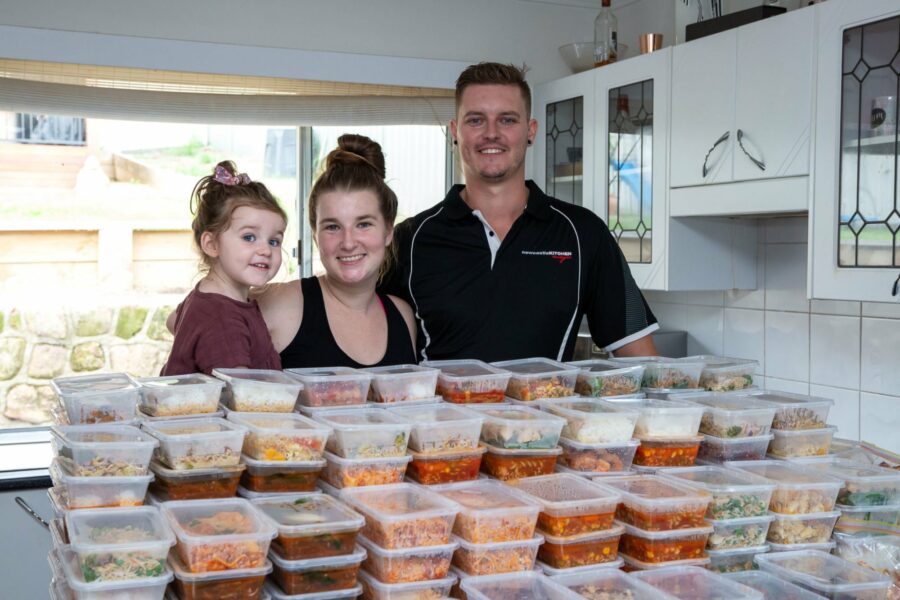 Brielle was over the moon with the day and was so happy Kaitie was on hand to pass on all her tips and advice about meal prepping. Brielle says, "I have learnt that meal prep is so important! To keep on track it's best to prep so it's there ready and you don't just go for a naughty easy snack or meal!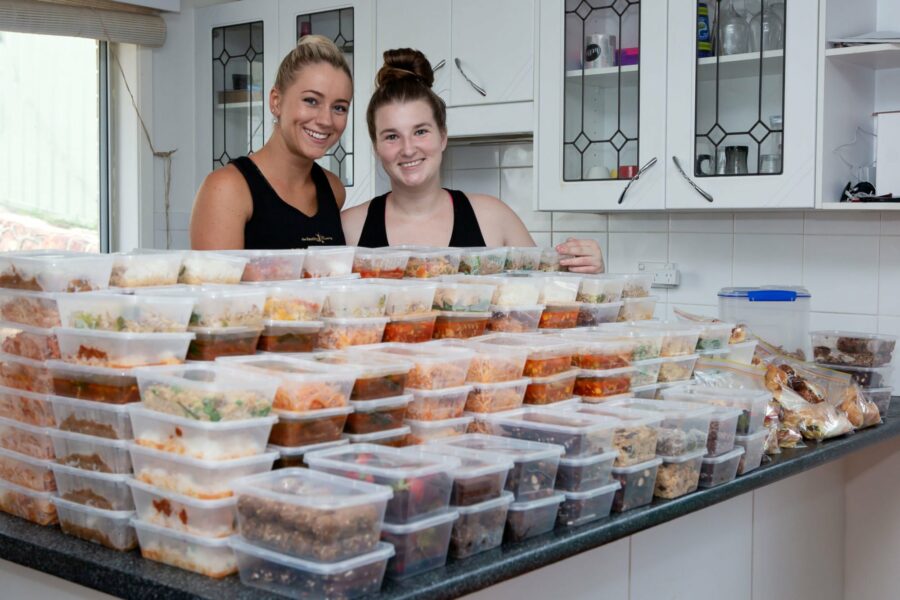 "This has helped my family out so much especially with the grocery bill! It has already made such a difference and not having to cook dinner every night is a big plus!
"I am still so shocked that I won this incredible prize! After the last nine months of heartache and pain it's something to lighten up the situation and to become the healthiest we can be and have our precious double rainbow baby!"
Wow!! What an amazing job! Congratulations to Brielle and her family from all of us here at The Healthy Mummy!
For more tips on meal prepping for you budget and weight loss goals click here! 
Find all these recipes in this meal prep plus thousands more by joining The Healthy Mummy challenge!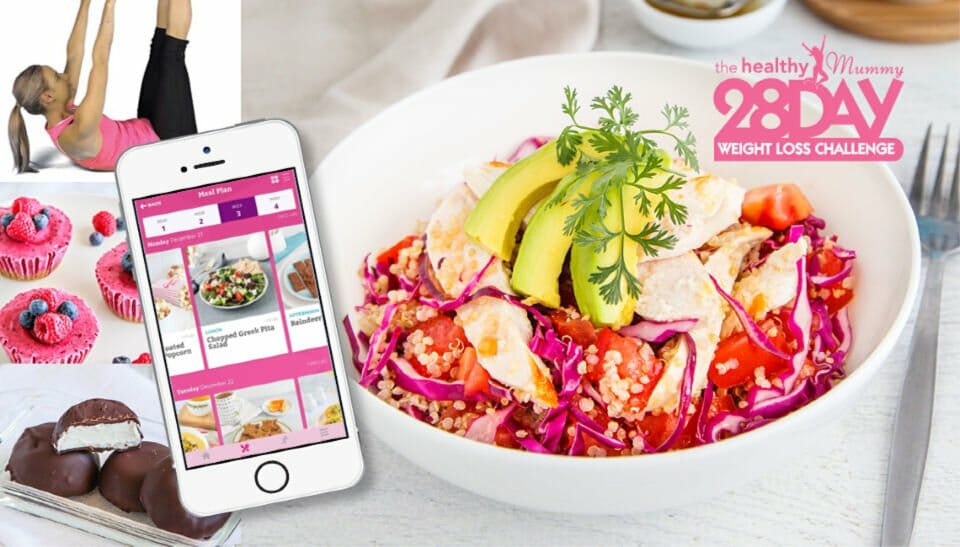 If you are interested in kickstarting your weight loss and want to improve your energy – not to mention – improve your overall health and wellbeing – our 28 Day Weight Loss Challenge is an awesome program to check out. 
Our 28 Day Weight Loss Challenge includes:
28 days of at home exercise routines (no gym needed) – with video instruction
Customisable and breastfeeding friendly meal plans (including a 7 day cleanse)
Time-efficient exercises for busy mums – under 30 mins
Challenge combines Pilates exercises with interval and circuit training (HIIT)
Suitable for basic to advanced fitness levels
Home to thousands of EASY-TO-MAKE recipes!
To learn more about our 28 DAY WEIGHT LOSS CHALLENGE CLICK HERE or purchase our Smoothies.
Do you want to improve your meal prepping skills?
If you want to make your meal prep skills even better, then grab a copy of our Meal Prep Queens cookbook here!
There are heaps of useful tips and tricks to help you save time and money when meal prepping, plus 40 EASY and DELICIOUS dinner recipes that you can try!
Don't wait, grab your copy today!