Healthy Tamari Fried Rice Recipe
The 28 Day Weight Loss Challenge is used by 1000's of mums and is packed full of healthy meals, meal plans, personalized shopping lists, and daily exercises. 
And as a quick summary, we have outlined below why you need to join up right now to this awesome weight loss challenge.
Plus below we have a healthy and delicious recipe from the 28 Day Challenge for you to try – scroll down to see more!
Healthy Tamari Fried Rice Recipe
A great version of a stir fry favorite. Increase in quantities to serve the whole family or so you have leftovers for lunches. Change the meat if you like, this works well with lean pork or beef.

Ingredients (Makes 1 serve)
1/4 cups brown rice (uncooked) (40 grams)
1/3 cups frozen peas (40 grams)
1/2 medium carrot (35 grams)
1 free-range egg (50 grams)
1 teaspoon water (5 ml)
1 teaspoons tamari (gluten-free soy sauce) (5 mls)
1 spring onions (15 grams)
1 cups mixed lettuce leaves (30 grams)
2 teaspoons peanut oil (10 mls)
1/4 medium lemons (30 grams)
salt
pepper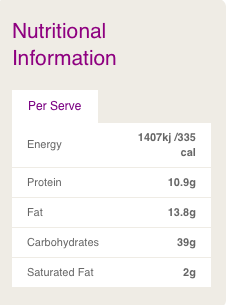 Method to make Healthy Tamari Fried Rice Recipe
Slice the spring onion and dice the carrot.
Cook the brown rice as per packet instructions and then drain thoroughly.
When the rice is cooked, heat a non-stick frypan over medium heat and add half the peanut oil. Add the carrot and stir fry for a few minutes until just tender. Add the peas and spring onion and stir fry for a further minute or so until heated through and tender.
Push the veggies to the side of the pan and add the remaining oil. Add the drained rice and stir fry briefly, then combine with veggies and push everything to the side of the pan again.
Beat the egg and add to the center of the pan, scramble for 30 seconds then combine the egg with rice and veggies.
Drizzle over the tamari and water and combine well before removing from the heat.
Serve with a simple side salad of the mixed leaves, squeezed with lemon juice and seasoned with salt and pepper.And there you have it enjoy our tamari fried rice recipe.
Take part in the 28 Day Challenge
So don't delay – join literally THOUSANDS of mums on the challenge with us who lose an average of 4-6kg (8 – 13 pounds) over 28 days – you can read all about it here and see how it works
Thousands of family-friendly recipes with daily meal and exercise plans, join our 28 Day Weight Loss Challenge made especially for BUSY MUMS – plus you do the challenge with tens of thousands of other mums and chat daily – even hourly – with them for constant support in our private group. Try our delicious Thai fried rice recipe!
Results from mums on the 28 Day Challenge
Mums lose an average of 4-6kg (8-13 pounds) on our 28 Day Challenge and below are some of the amazing results from mums JUST LIKE YOU who are already using the 28 Day Challenge and losing tummy fat – make the change and join them today too!
You can see lots of more results and you can join here too
Lizzie lost 10kg (22 pounds) on 3 Challenges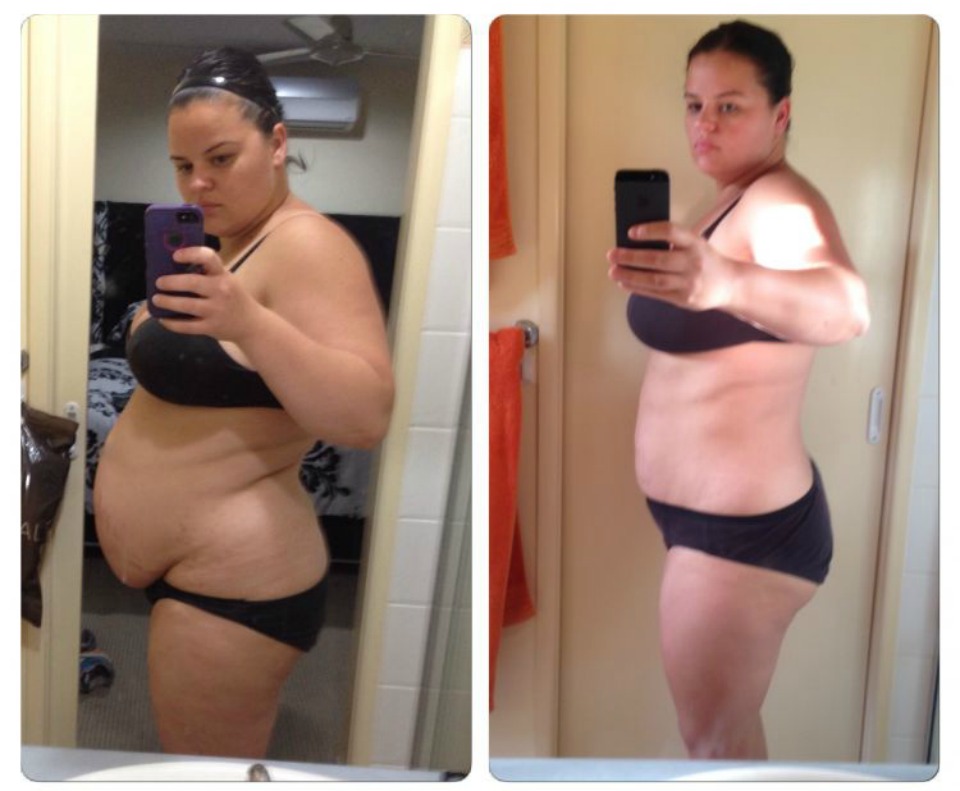 Lizzie says: "The food is delicious and very easy to make. The recipes are very simple and don't require a lot of ingredients.
I love that the menu plan for the week is all worked out and it can be customised to suit your family and the ingredients you may have on hand"
Eliza lost 22kg (48 pounds) on 4 Challenges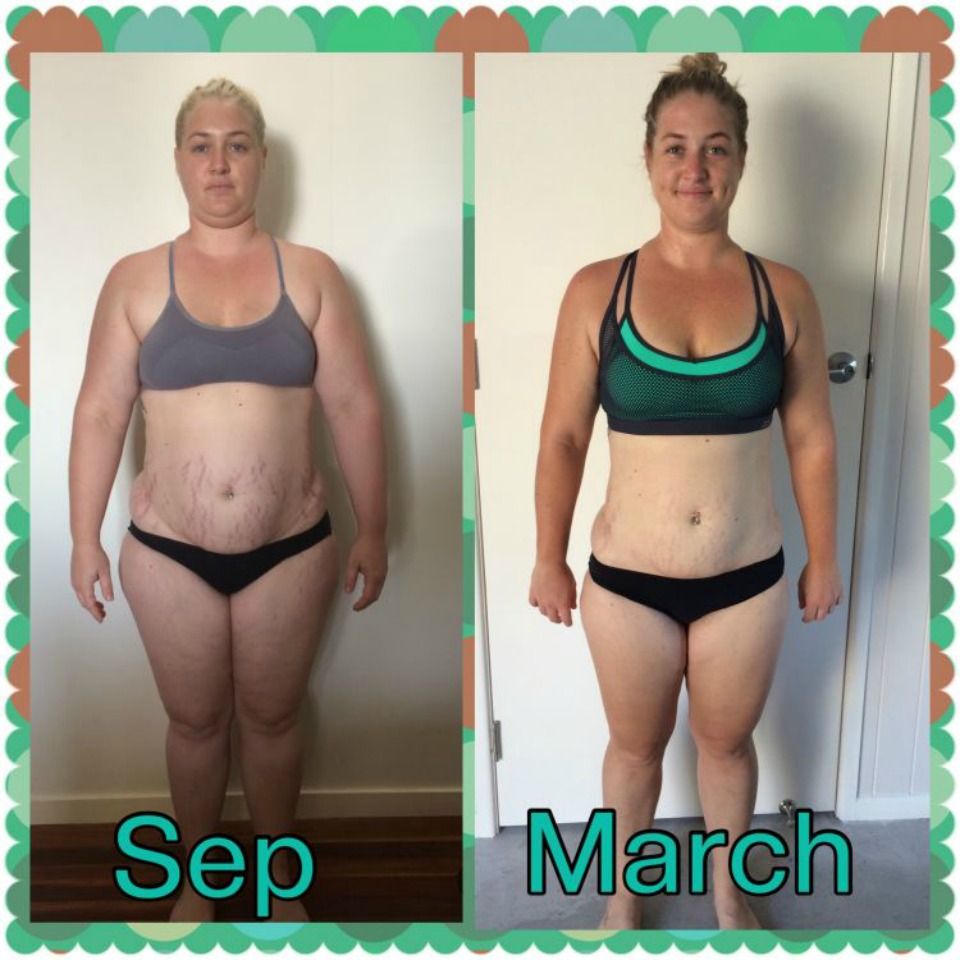 Eliza says "I started in September with my first 28 Day Weightloss Challenge. I lost 8 kg that month. So far I have lost 22 kg. But it is what I have gained which will make me a supporter for life!"
Ashley has lost 22kg (48 pounds) on 4 rounds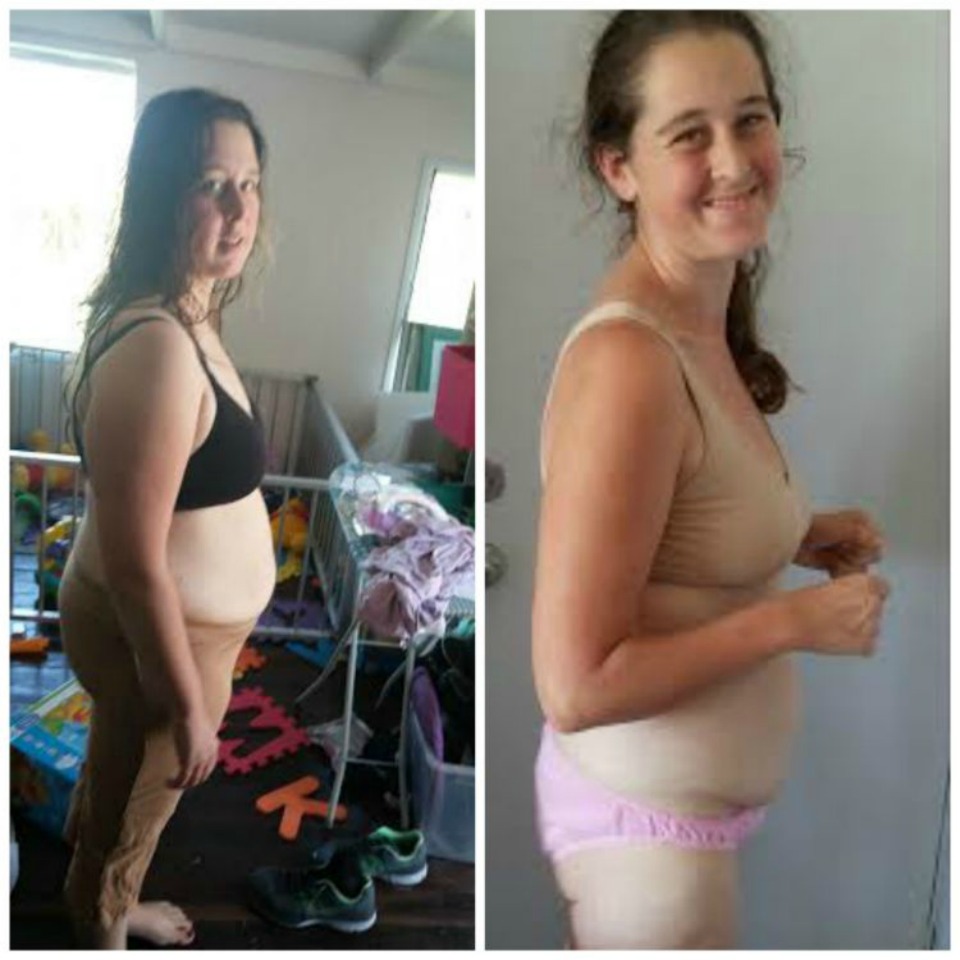 Ashley says "To date I have now lost over 22kg since starting with the 28 Day Challenges.  Back in September I never thought I would be where I am now in a short six months."
Lauren has lost 46kg (101 pounds) on 6 rounds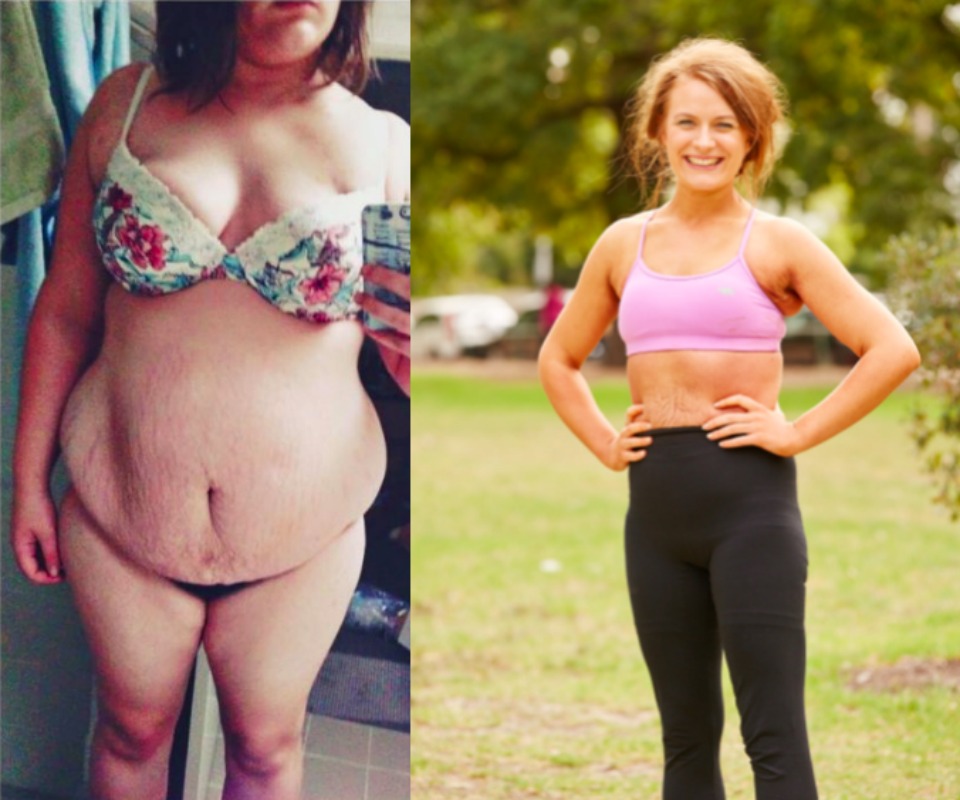 Lauren says "I'd highly recommend starting with a 28 Day Weight Loss Challenge. It's such a great way to learn about healthy eating and exercise….. The Challenges are perfect as they run for 28 days, with so many different customisable options for every meal and day"
Find out more or join our next challenge here. You won't regret it!