Mum's amazing money-saving tips for making meals under $5
Stuck for dinner ideas and wanting to save on your weekly shopping budget?
Well, this mummy has a whole heap of INCREDIBLE tips on how to make your money go further and feed the entire family for less than five dollars a serve!
You are going to want to check out these tips from Libby Butler…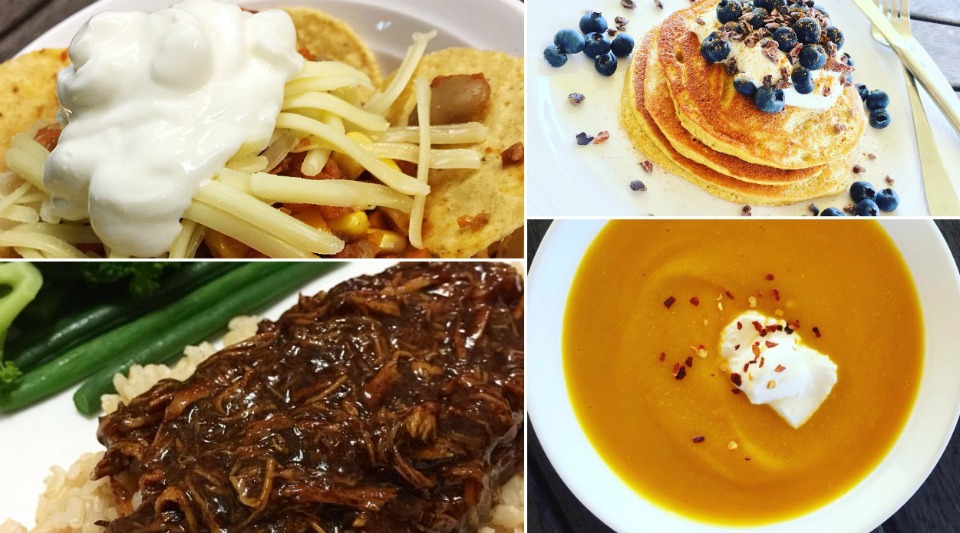 Libby Butler, who is a Healthy Mummy community member, says eating healthy doesn't need to cost a fortune!
"As parents, we often make sacrifices for ourselves so our families don't miss out, but one area we don't have to miss out on is good nutrition," she says.
"Buying takeaway and convenience foods not only hurts our pockets, but it can also cause future health related issues.
"And while sometimes it seems that eating healthy is an expensive venture, it really doesn't need to be. I find myself looking around for ways to help make my money stretch further."
How Libby keeps on budget and feeds her family for under $5 a serve!
Libby has revealed how she keeps her food cost down while fuelling her family with nutritious meals.
Libby's breakfast ideas:
1. Eggs are a cheap and nutritious meal option.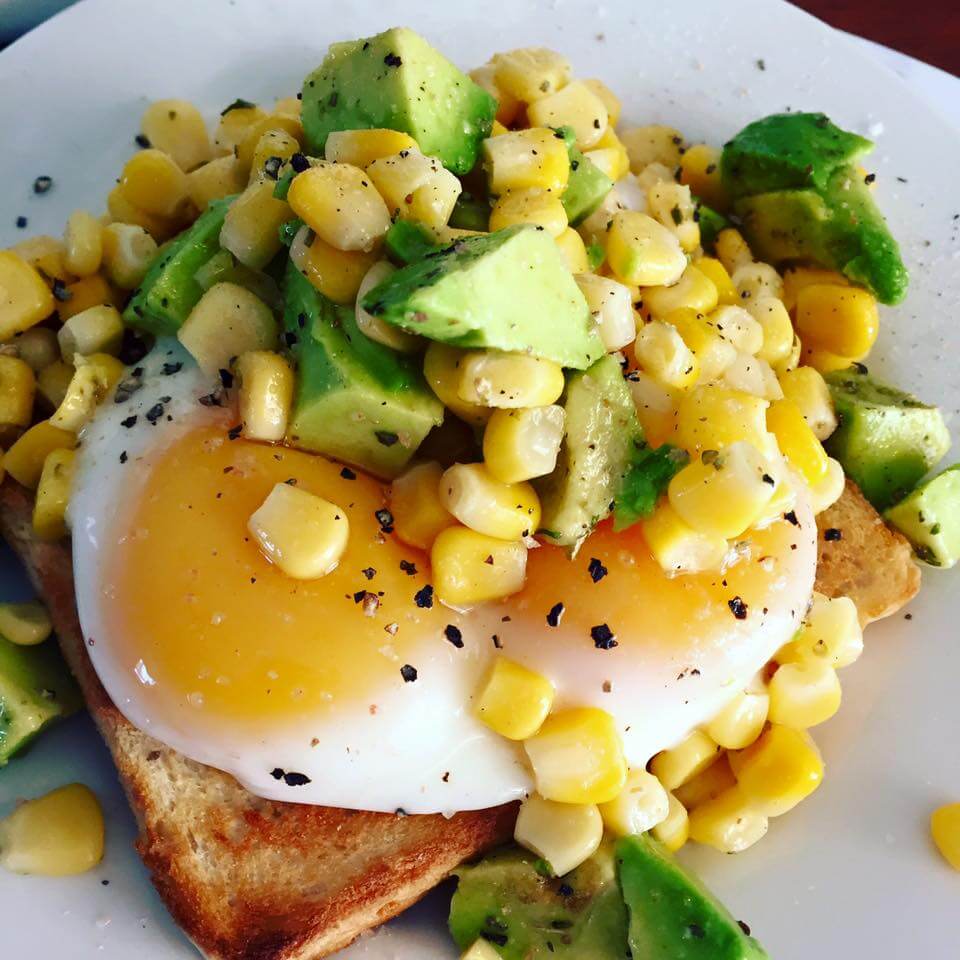 You can serve scrambled or poached with a slice or two of wholegrain toast and a side of spinach, mushrooms or tomato, or make an omelette, using whatever veggies you have needing to use up.
Or try something like this cheap and easy Healthy Mummy Corn Salsa Egg recipe, which costs just $1.90 per serve!
2.Oats are cheap, filling and low GI to help power you through your morning.
You can use them to make porridge or granola for a cheap and delicious breakfast. Top with some banana or frozen berries and yoghurt, and you will cover a variety of food groups for a balanced and healthy meal to start your day. 
This works out at less than $1.50 per serve.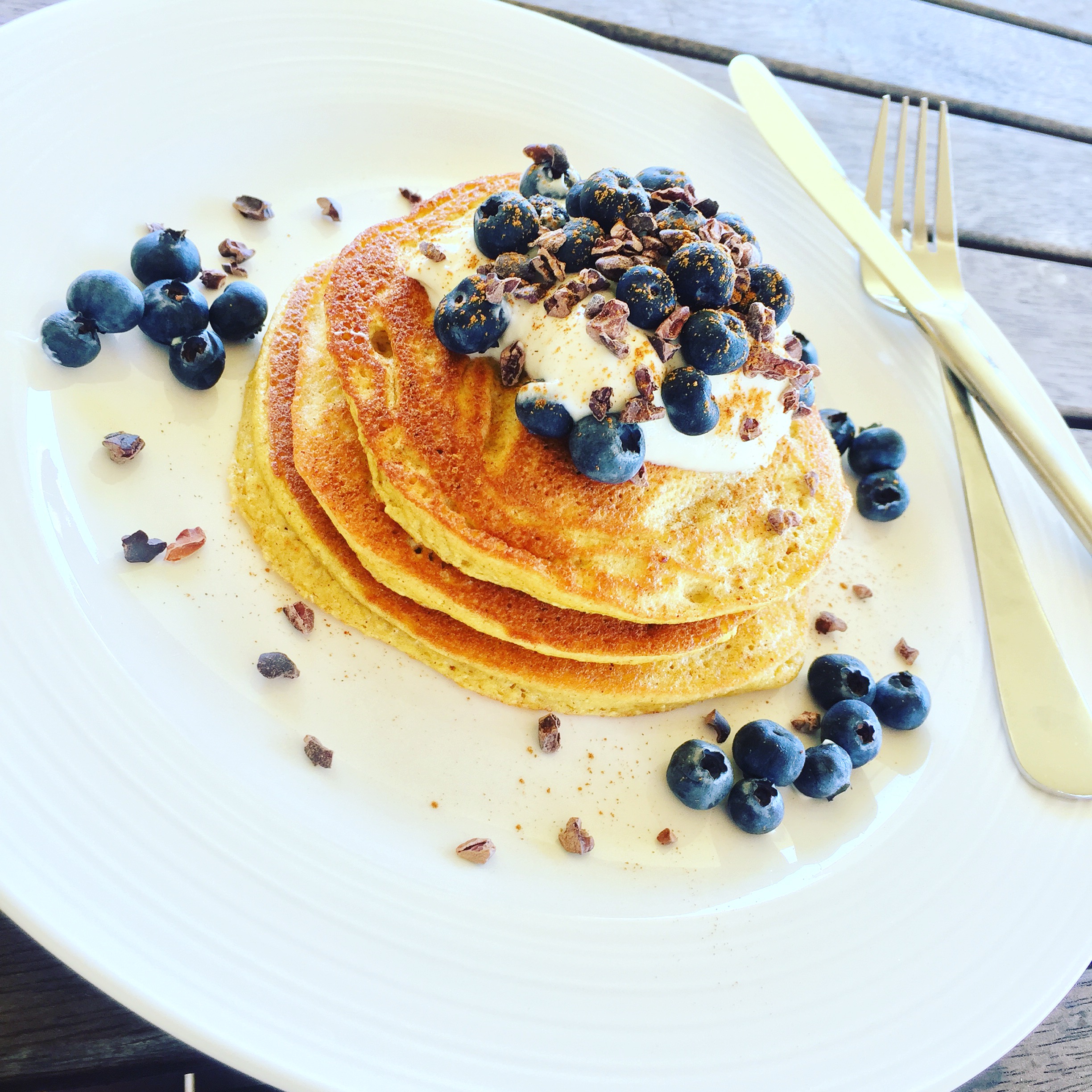 3. Pancakes can be very simple and inexpensive to make.
Top with some Greek yoghurt and frozen berries on your pancakes, and they can look like a million bucks!  
Try this delicious Blueberries and Vanilla Pancake recipe at only $1.70 per serve.
Libby's lunch tips:
1. Leftovers are a great way to save not only money but also time.
Make extra dinners to keep aside some for lunch the next day.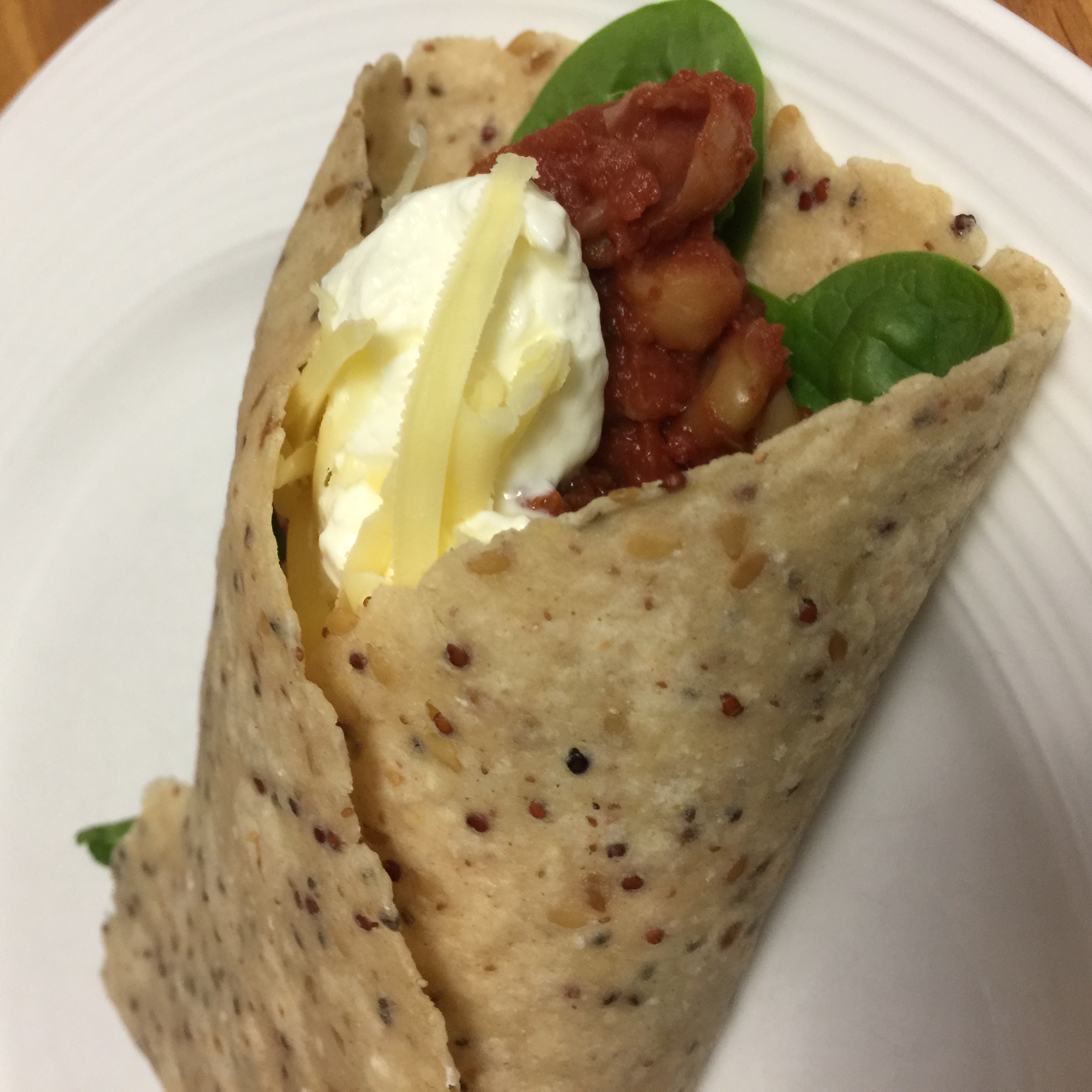 2. Wraps are another way to use up leftovers such as shredded chicken and mince dishes, or throw together a tin of tuna along with any salad you have into a tortilla, mountain bread or pita bread.
3. Who doesn't love pizza?
Making your own pizza dough or using a pita bread as your base will help save you money and calories.
Here are some simple and inexpensive pizza ideas from The Healthy Mummy that will set you back less than $1.50 per person.

Libby's dinner ideas:
1. Going meat free will always save you dollars at dinner time – but ensure you replace one protein with another.
Legumes such as kidney beans, chickpeas and lentils are a great substitute for mince and also help meat go further by bulking up a dish. 
This Spinach and Sweet Potato Lasagna is absolutely delicious and only costs $2.41 per serve.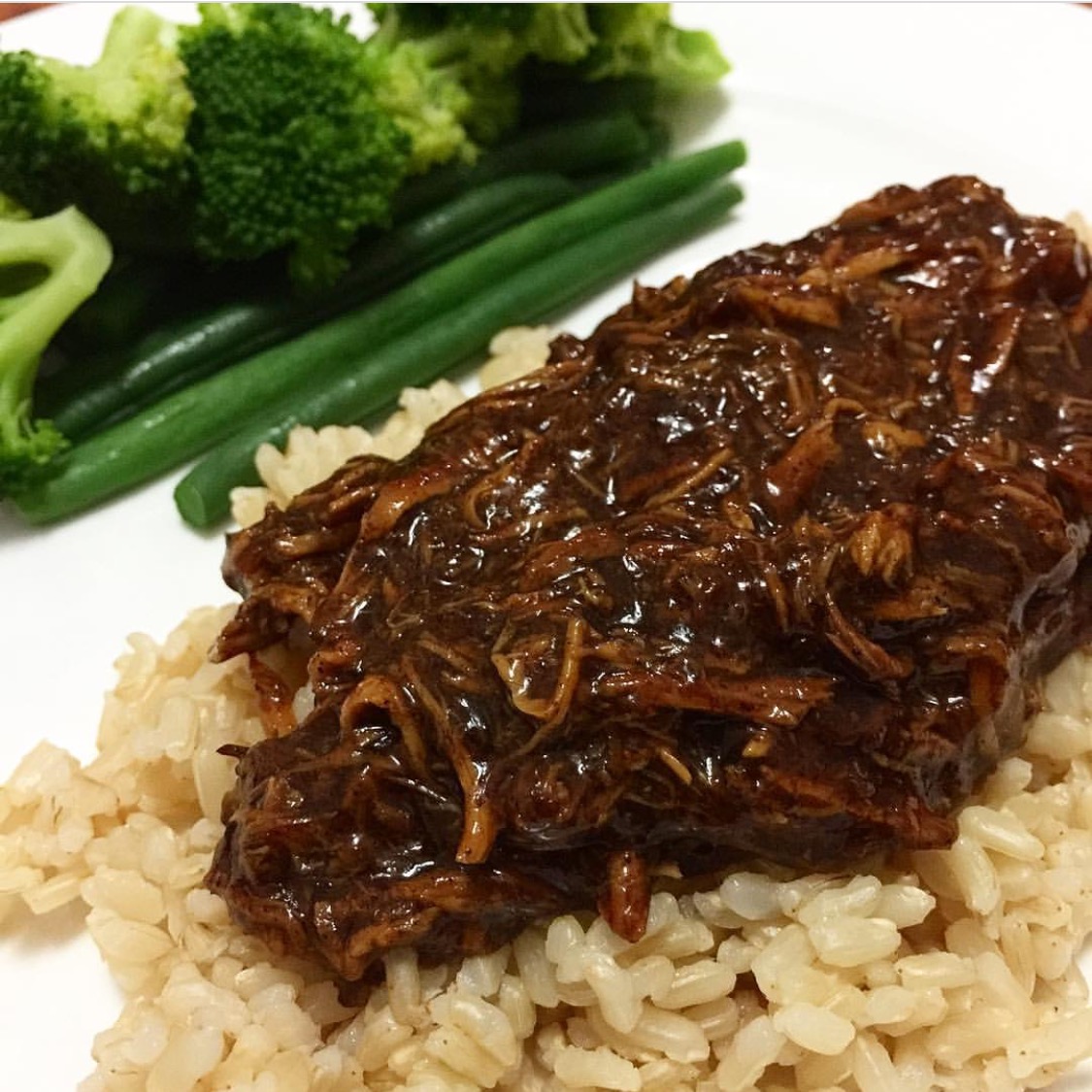 2. Stews and curries are perfect for cheaper cuts of meat and can be bulked up with legumes and additional veggies to make them go further.
Try this tasty Budget Friendly Beef Stew at only $3.95 per serve.
3. Mince is a fairly inexpensive way to buy meat, and is quite versatile.
Burgers, rissoles, meatballs, bolognese, lasagna, chilli… There are so many options! 
You can make this Chilli Con Carne for as little as $2 each, serving on a bed of spinach, with brown rice, in a tortilla wrap, taco or on tortilla chips.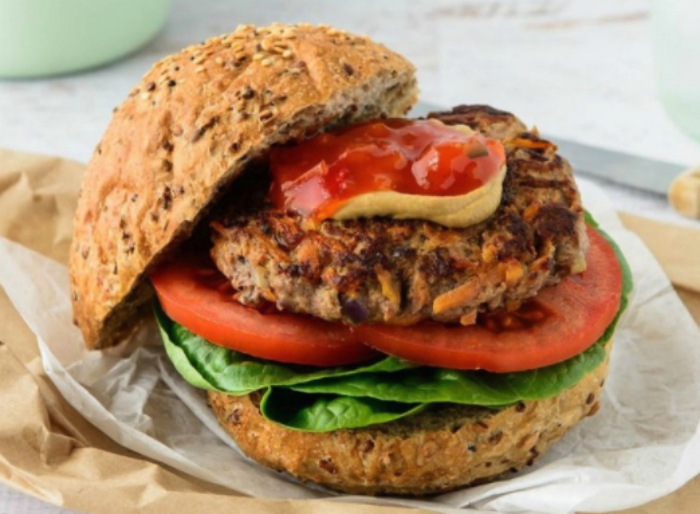 4. Burgers are cheap, easy to make, and loved by the whole family.
We made the Dad Friendly Beef Burgers recently, which cost approximately $1.60 per serve for 6, using home-made tomato sauce in place of chutney.

Libby's snack ideas:
1. Fruit. If you buy what's in season, it can be a very cheap snack for the whole family. Frozen berries pair well with Greek yoghurt for a nutritious snack as well.
2. Hummus is a cheap and protein-rich dip you can make in bulk (it freezes well – portion into ice cubes and store in zip lock bag) and serve with veggie sticks as a cheap and delicious snack on the run. Another delicious Hummus recipe!
Try making your own with this yummy Hummus recipe.
3. Eggs can also provide a healthy and nutritious snack, either boiled or scrambled, or in a Frittata (you can substitute any veggies or cheese you have on hand) for approximately $2 per serve.
4. Tinned fish can often be purchased for as little as $1 per can, and can be enjoyed as a nutritious, high-protein snack on its own, or on rice cakes with some cottage cheese or cucumber.
5. Craving chips? You can make your own Sweet Potato Fries – averaging approximately $0.75 per serve.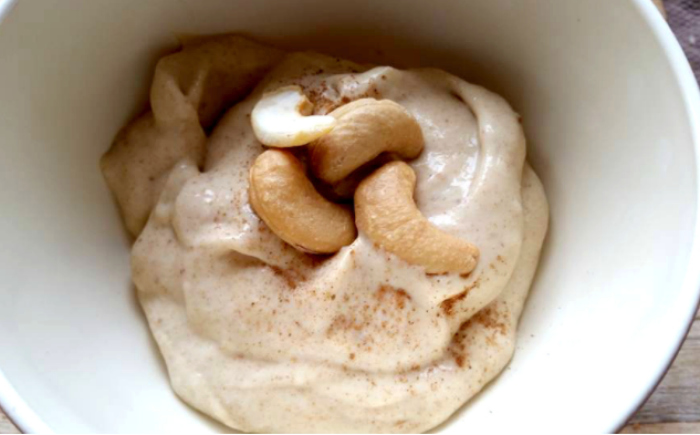 6. Are you an ice cream fiend? Make your own Ice Cream with Frozen Bananas for less than $0.50 per serve.
7. Make your own ice blocks for less than $1.00 per serve. Check out this recipe here.
8. Chocolate treats don't have to cost the earth – buy generic branded or cheaper alternative ingredients or on special and this could cost you less than $0.30 per serve. Libby loves the Mint Choc Bubble Crunch.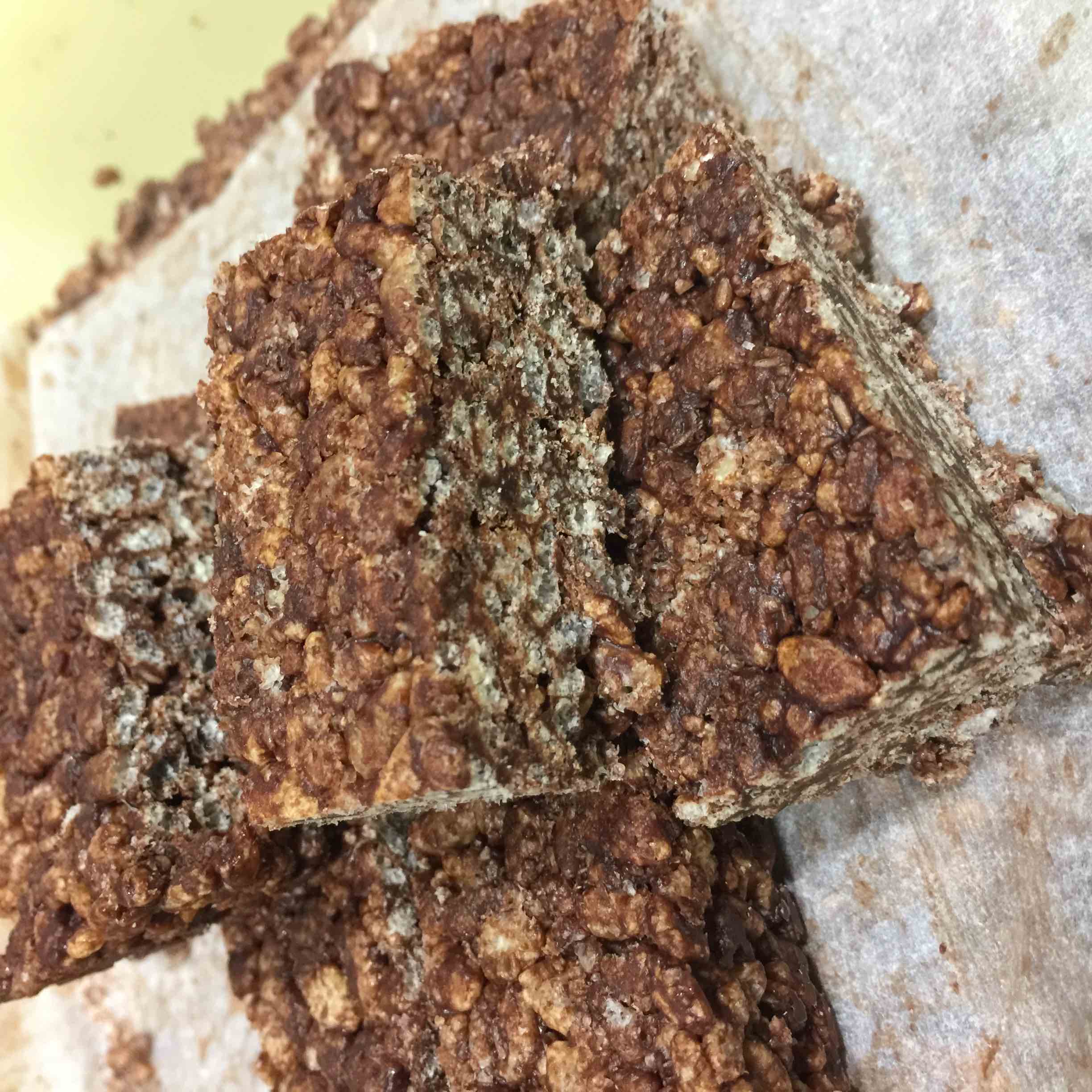 9. The Healthy Mummy smoothies can also be used to replace any of these meals or snacks, as a healthy budget-friendly meal replacement up to twice per day. Purchase yours here.
Libby's top tips for feeding the family on a tight budget:
Meal plan according to what food you already have in the house and what is on special/in season.

Buy fresh produce when in season or on special, and freeze whatever possible.

Frozen or tinned fruit and vegetables are often cheaper than fresh, so keep your eye on their prices.

Buy generic brand items where possible.

Make your own.

Grow your own.

Use cheaper cuts of meat.

Split your shop at different stores.

Time your shop – often shops mark down the price of fresh produce later in the day.

Use whole grains and legumes.

Use your leftovers.

Minimise food wastage.
Wow! All these tips are awesome, Libby! You really do know how to make your money go further!
Libby's remarkable 16kg weight loss success story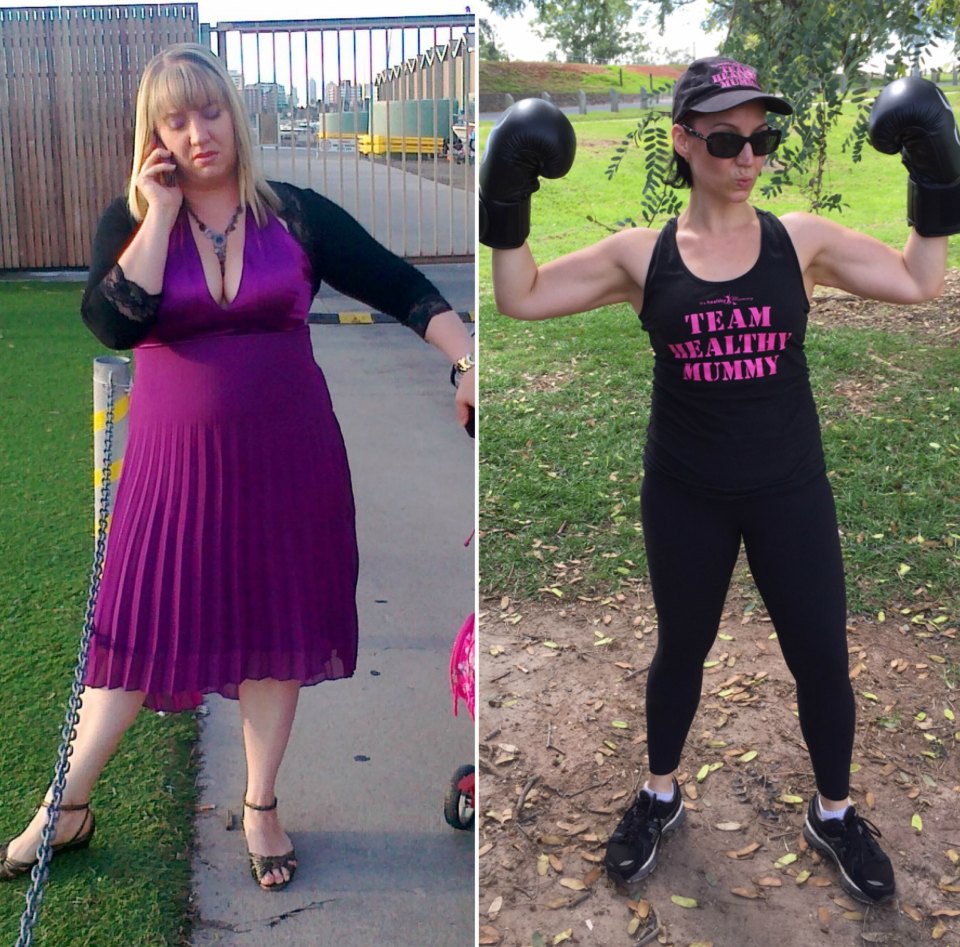 Despite suffering from PCOS most of her life, Libby credits the 28 Day Weight Loss Challenges for helping her lose 16 kilograms and improving her overall sense of well being.
"Realising just how big I'd got was a shock. I was also depressed, unhappy, moody, tired, unmotivated, and my PCOS symptoms were getting worse and really getting me down,"she says.
"Nothing I had tried previously worked for me. The Healthy Mummy popped up in my Facebook newsfeed because a friend of mine had liked it, so I checked out the website and decided to take up the special offer they had available on the 28 Day Weight Loss Challenge. 
"Being able to customise the 28 Day Weight Loss Challenge Meal Plan has meant that I can change the program to suit me, my family, our preferences, our budget and my health needs."
Libby says she wants to teach her children about healthy food and balance, so they understand why good food is so important.
"As a child, I had quite poor food habits – no fault of my parents. I had no idea about portion control – I used to buy things from the school tuck shop, and swap my healthy food in the school yard," she adds.
"Now I plan, I prep, I bake and I make things for my family I never thought I would! I always ensure there are healthy options available for myself and my family, and we no longer buy take away or convenience foods.
"The Healthy Mummy  is deeply ingrained in my life now, and changed it for the better!"
Join our December 28 Day Weight Loss Challenge – STARTS TODAY!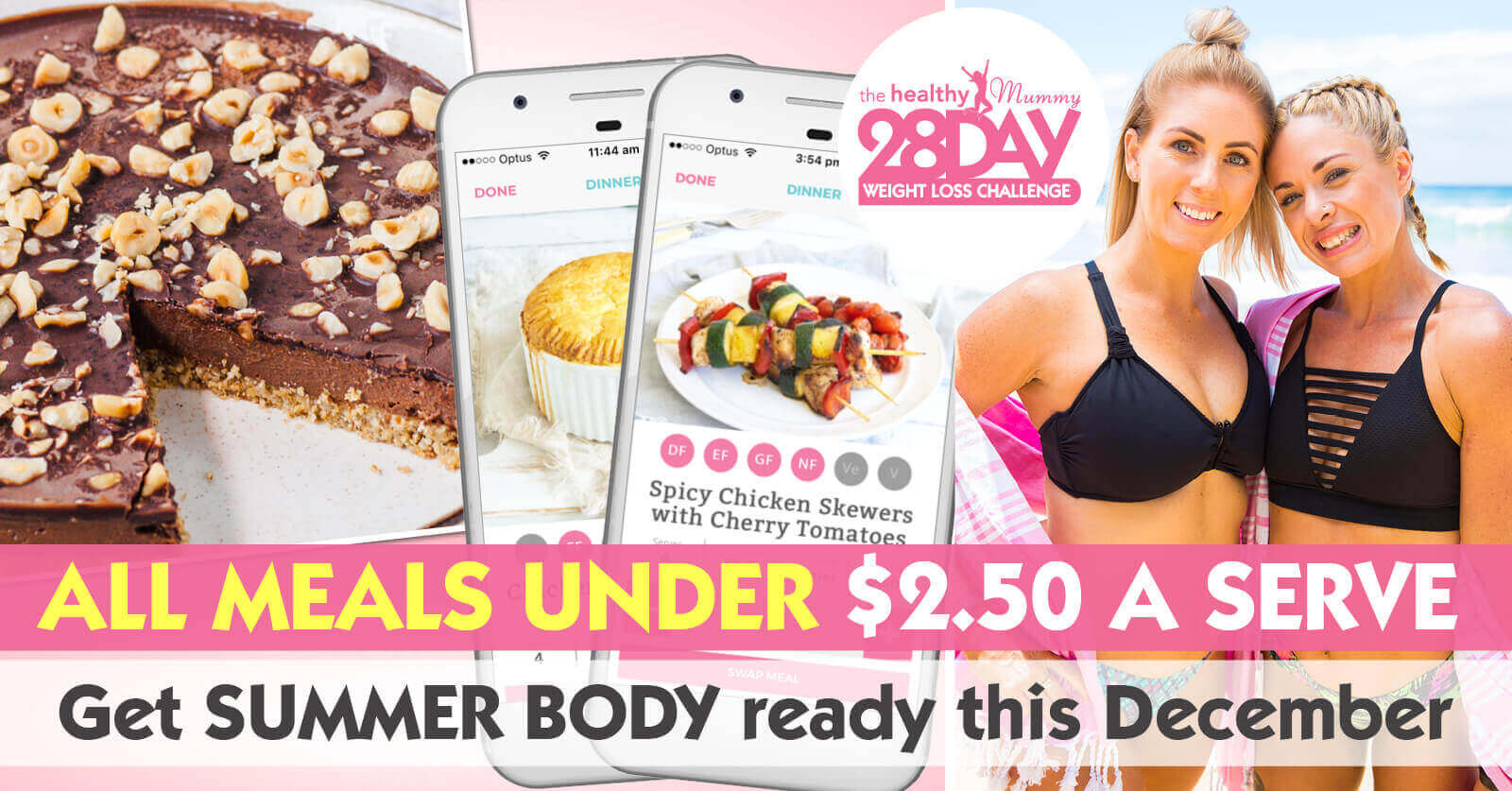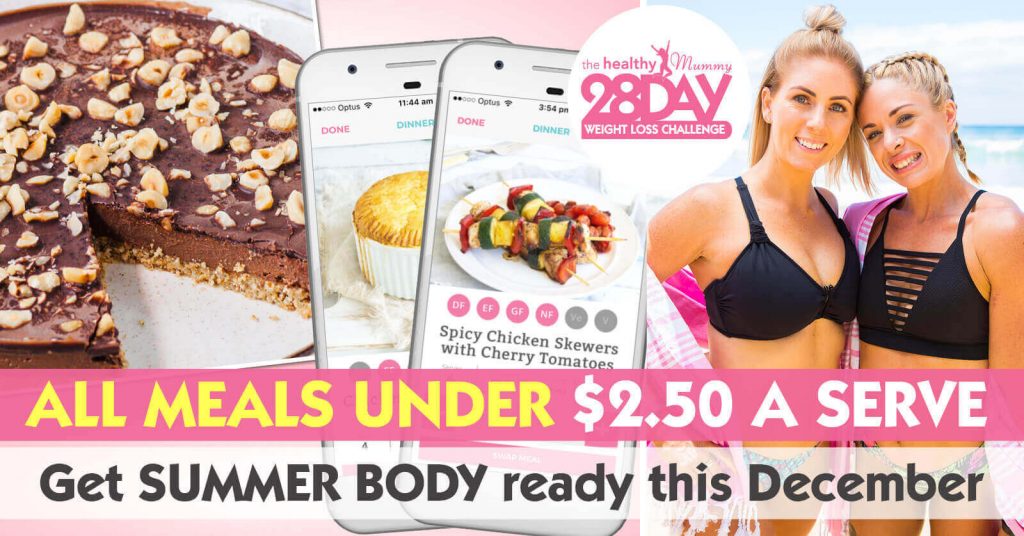 With more than 3,500 delicious (and healthy) recipes, 350 exercises & 24/7 support – the 28 Day Weight Loss Challenge  is designed (and proven) to help busy mums like you lose weight!
This December, our 28 Day Weight Loss Challenge is all about getting SUMMER BODY READY on a budget, all the meals will cost you less than $2.50 per serve!
To learn more about our challenge OR to join – click here.