During December this amazing group of women, who between them all have lost over 337 kgs with the 28 Day Weight Loss Challenge, will be here to give you advice, guidance and some great tips for motivation.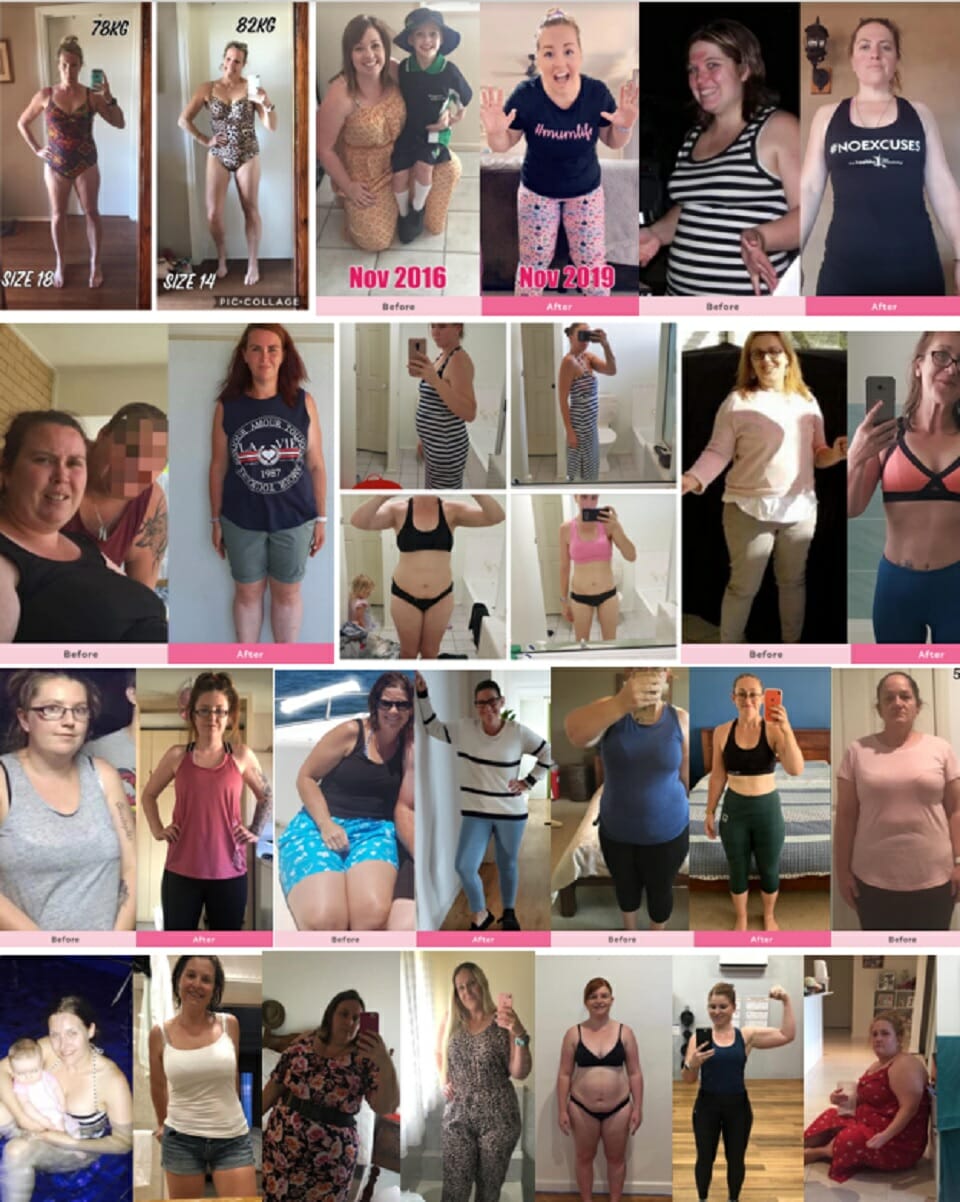 Meet your December Motivating Mums
Today we introduce your December MOTIVATING MUMS, with a little bit about each of them, and their top tips for keeping you focussed and motivated for the month of December on the 28 Day Weight Loss Challenge.
Cassie Chenhall-Ralis has lost 20 kilos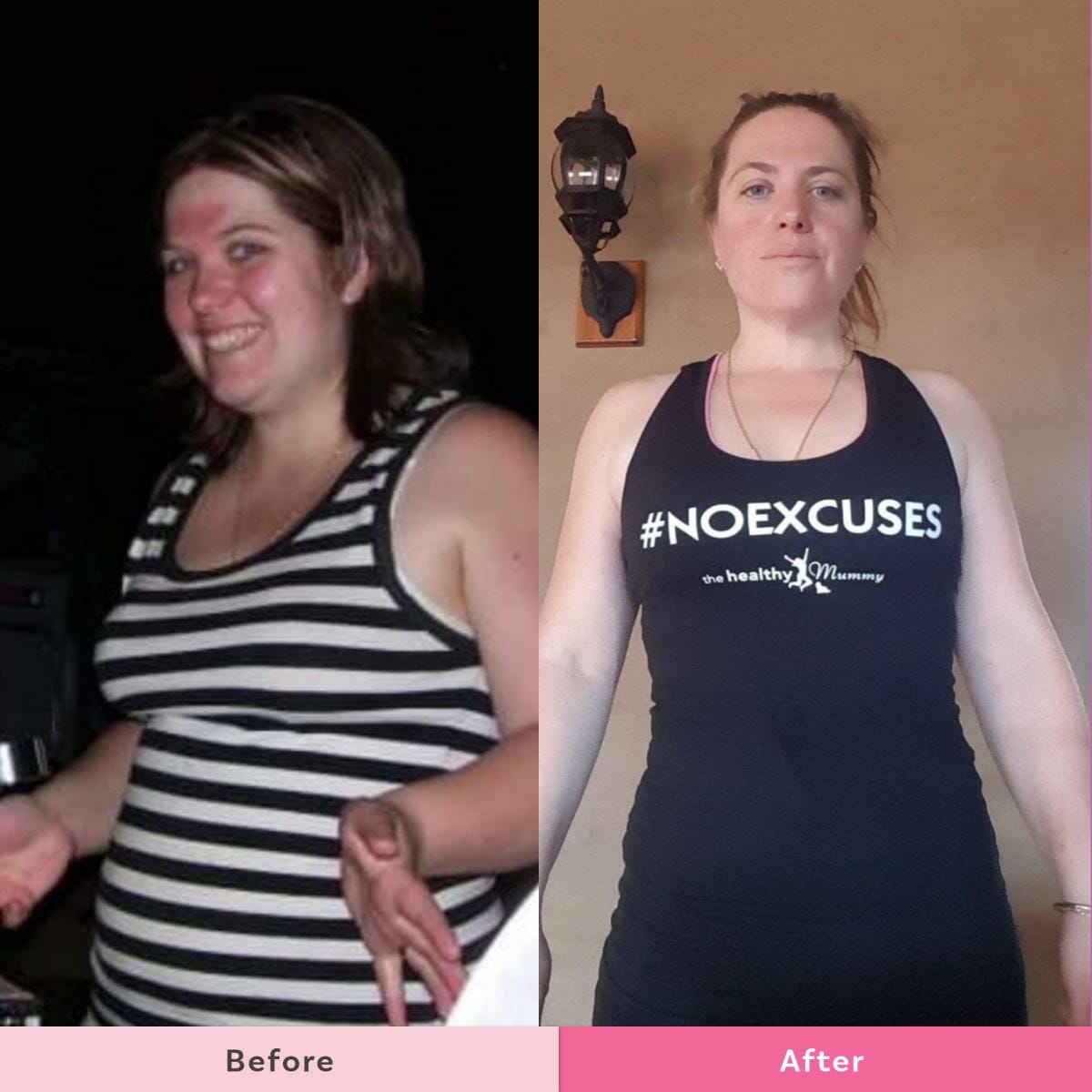 "Hi! I'm Cassie, I am 37 and have two kids aged 11 and 14. I live in Christmas hills in Victoria.
"I have lost 20 kilos by following the Healthy Mummy 28 Day Weight Loss Challenge. I would like to lose at least another 7 kilos so I am in the healthy weight range for my height.
"I started on the 28 Day Weight Loss Challenge in April 2019. I was not in a good place at the time and finding the Healthy Mummy was the best thing for me.
"I have changed so much in the past 7 months. There are the obvious physical changes that come from losing weight but I am now happy, confident, full of energy, and so much more organized.
"I never used to have breakfast, and most days I would skip lunch. I was never organized enough to plan our weekly meals and I would spend so much time and money at the supermarket. I was depressed and I didn't like what I saw in the mirror.
I started at 90 kilos. I am now at 70 kilos. I would like to get down to 63 kilos."
Cassie's tips:
Take it one step at a time.
Don't try to change everything at once.
Set small goals. Don't focus completely on your end goal.
Reward yourself! I give myself a small reward with every 5 kilos I lose.
Don't let a bad day turn into a bad week. We all have our moments of weakness and that's ok.
Cassie's favourite Healthy Mummy meal:
"My favorite meal. That's a hard one. I love so many of them. I will have to go with Butter chicken. It's a hit with the whole family.
My favorite snack at the moment is the Wholemeal choc chip muffins.
"I have a Healthy Mummy Smoothie for breakfast every day and for lunch when I am at work."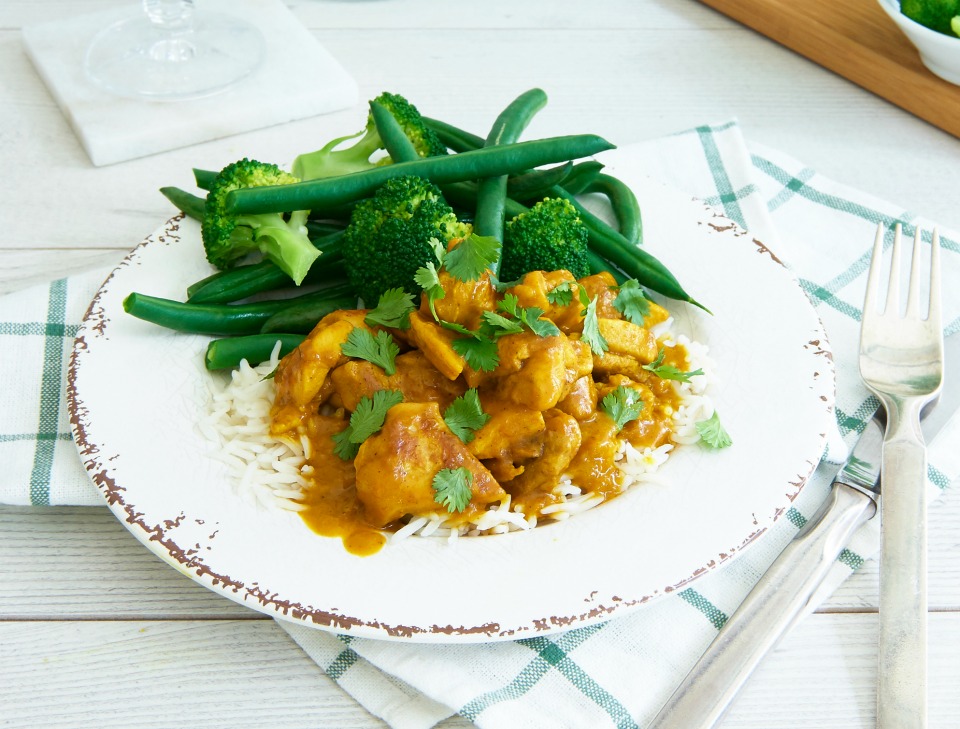 Angie Shannon has lost 10 kilos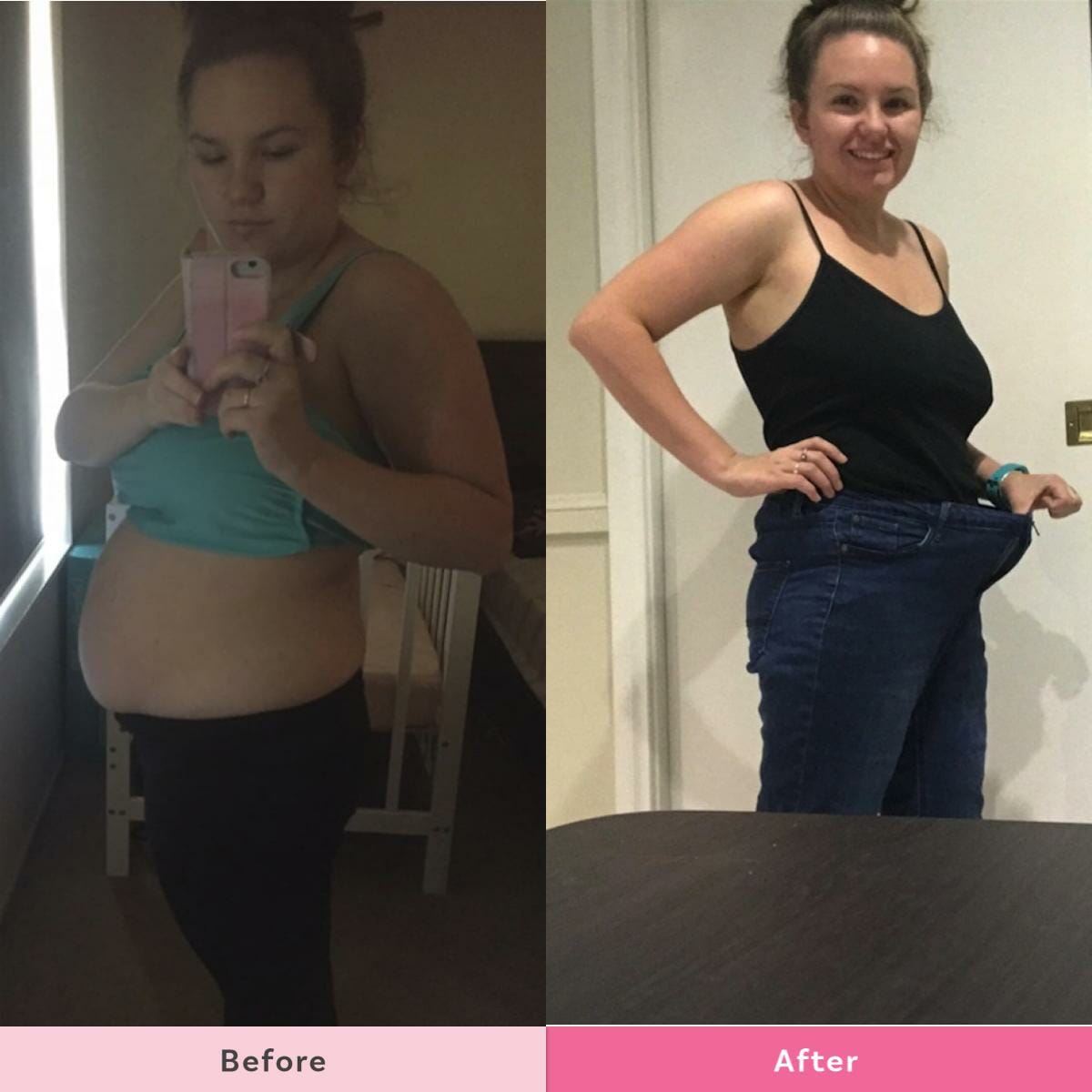 "Hi! I'm Angie, a 22-year-old mum from Dubbo NSW. I have two children, Harrison 2.5 and Leah, 1.
"I've lost 10 kilos with the Healthy Mummy and I'm currently trying my hardest to lose the next 10 kilos. My main aim is to be healthy and happy and losing those 10 kilos will put me in a healthy category for my height.
"I've been following the Healthy Mummy 28 Day Weight Loss Challenge since May 2017 where I'd lost 10 kilos before falling pregnant with my second child. After having her I've now lost another 10 kilos.
"Since starting The Healthy Mummy I don't feel sluggish when I'm eating the right foods, I noticed an increase in energy, I'm no longer tired throughout the day.
"I've found using the Healthy Mummy is great for my mental health – use of the workouts and the food together puts me in a really good place mentally.
"I'm doing the 28 Day Weight Loss Challenge for me.
"I want to be around as long as I can and as healthy as I can be. I also want to be body confident. A lack of confidence has held me back from multiple events and I'd love to not be held back anymore.
"I started at 75.8 kilos, the lowest I've reached on my weight loss journey was 63 kilos. I'm currently sitting at 65.7 kilos and I'm hoping to get to 55 kilos. (I'm only 157cm tall.)"
Angie's tips:
Meal plan and prep. If you meal plan and then prep you have no excuse to go for the wrong choices when you have all of the right ones in front of you – just grab and go!
Try and think of the benefits of eating healthy and fuelling your body right. There are so many benefits such as increased energy and glowing skin that comes with fuelling your body right besides weight loss. Keep going, results will appear!
Sometimes discipline is your best friend. When you don't feel like it just get up, put some music on and get it all done because I promise you'll feel better for it. Try this every day, it doesn't have to be hard.
Angie's favourite Healthy Mummy meal
"My favourite meal would probably be the Slow cook pork curry (it's delicious!) and my favourite snack would be boiled eggs and kiwi fruit because it's simple and easy."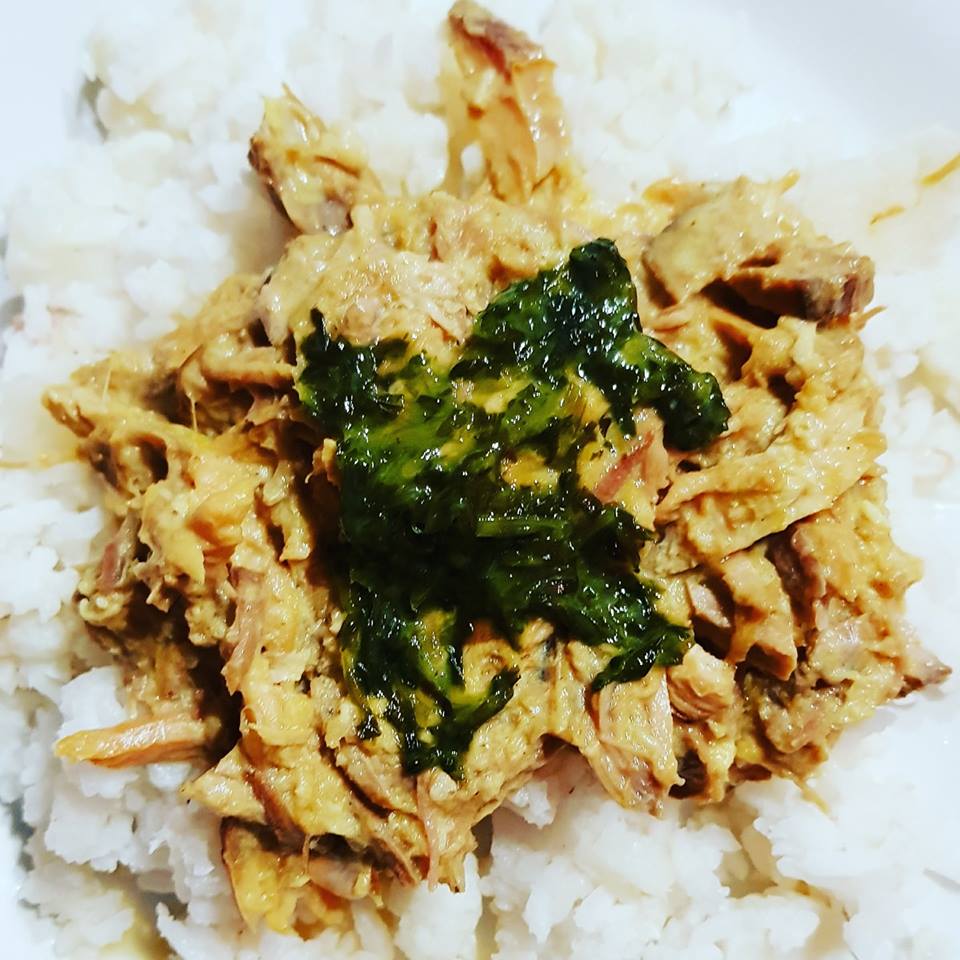 Courtney Thursfield has lost 27 kilos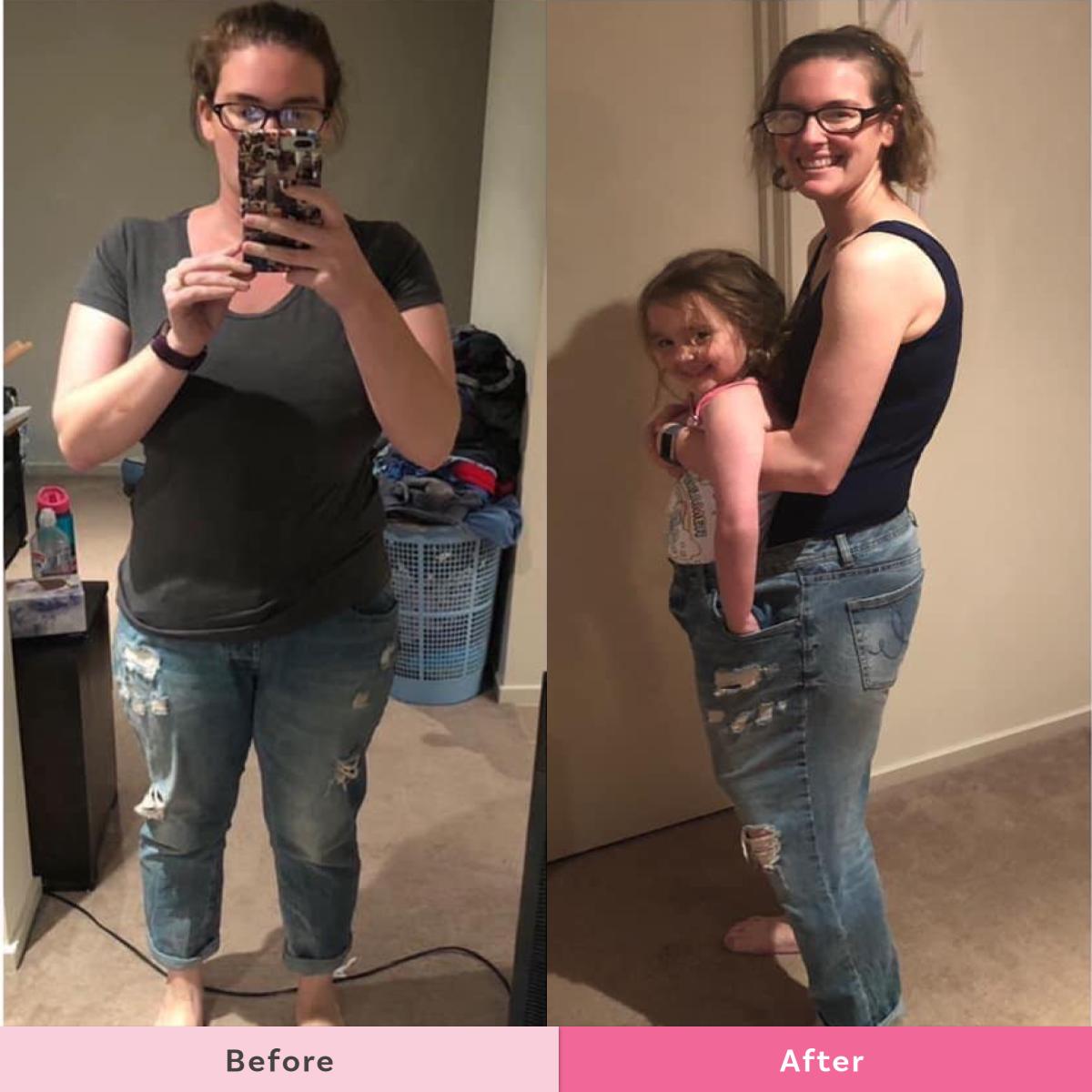 "Hi, my name is Courtney and I'm 32 years old. I live in Lyndhurst, Vic, with my husband and our 5-year-old daughter.
"I've lost 27 kilos with The Healthy Mummy. I hit my goal weight in May 2019 and have maintained my weight since then.
"My new goal is to tone up and feel extra comfortable in my own skin.
"I have seen changes to my whole body. One of my biggest physical challenges had been a bad knee. I had a knee reconstruction a few years ago and had constant issues. After joining The Healthy Mummy I've been able to go back to Netball and get through games with fantastic movement. Losing weight and strengthening my body has opened up so many opportunities that I thought I'd never see-through.
"I've stuck with the 28 Day Weight Loss Challenge to ensure I maintain my fantastic Healthy Mummy loss.
"I love that the challenges offer a change to your lifestyle, the challenges allow you to eat delicious food and exercise all from the comfort of your own home.
"The Healthy Mummy really has changed our lives. I've been able to lose nearly a third of my body weight and I now love spending time outside with my family and getting active!"
Courtney's tips:
Set small realistic goals, you at are not likely to lose 10kgs in a challenge so aim to lose 2-5kgs and focus on that. There is no rush to get to your goal – as long as you keep going forward you will not need to look back.
Add more water to your day. Swap your soft drink or sugary drinks for water. You will always feel better when you're hydrated.
Choose meals from the plan that your family will like. You're less likely to grab an unhealthy item off someone else's plate if your all eating the same thing. Let the kids or hubby go through the recipe hub and choose meals – with everyone involved it is so much easier to stick to a plan.
Courtney's favourite Healthy Mummy meals:
"I love The Healthy Mummy Smoothies. I have them for breakfast most mornings and love having them as a backup for any other meal if my plan falls through. If I'm not feeling like a heavy dinner, I have a delicious Smoothie and I'm still getting all the nutrients my body needs."
Stacey Webb has lost 14 kilos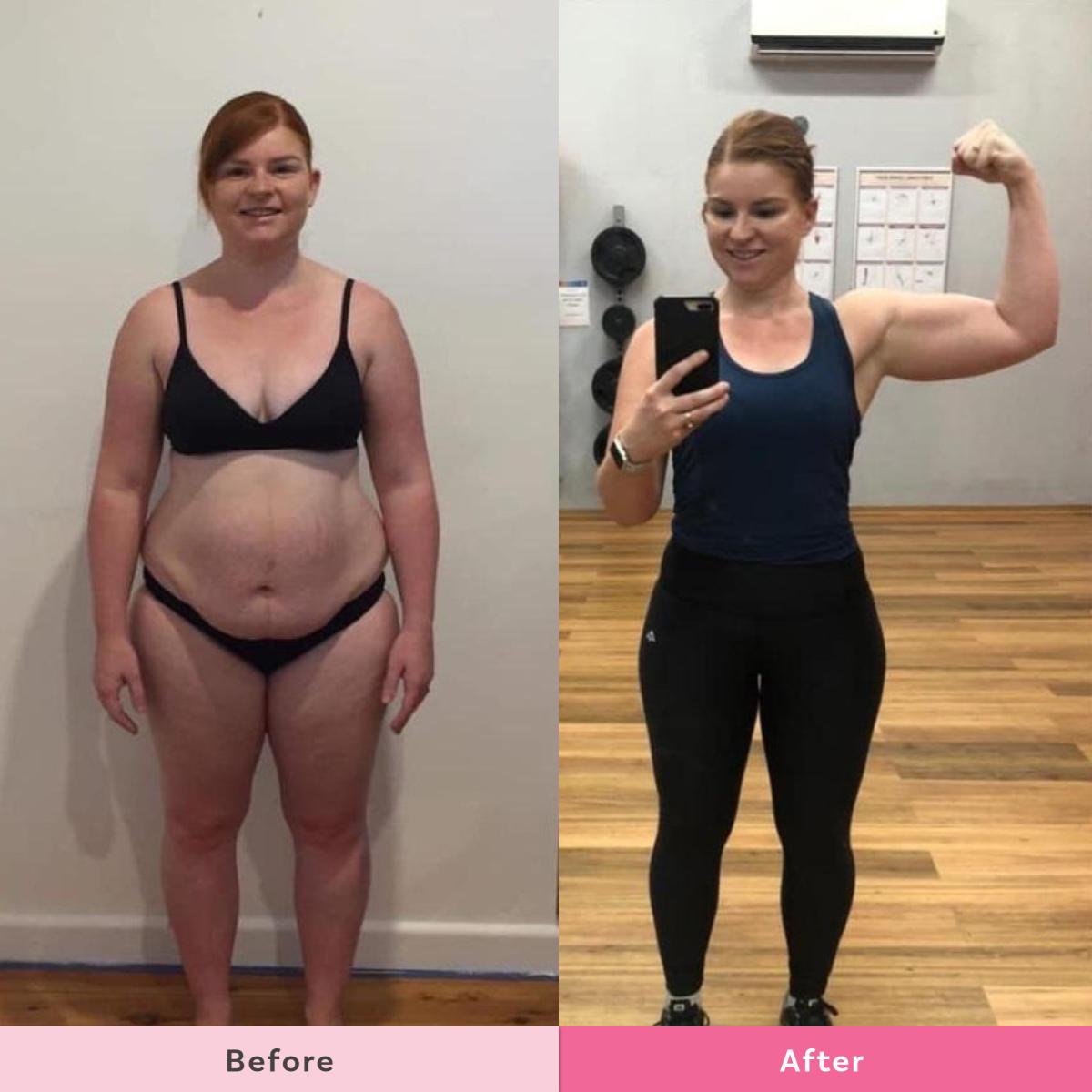 "Hi! My name is Stacey and I am 35 years old living in the Blue Mountains, NSW and have 4 children aged 7, 4 and 1-year-old twins.
"I joined Healthy Mummy in 2016. I was unhappy with myself both physically and mentally and I wanted to change that. I lost 10 kilos with the Healthy Mummy in 3 months and maintained that weight loss even through a back injury.
"I had a Healthy Mummy twin pregnancy and continued my journey whilst being postpartum. Between 1 month postpartum with the twins until now I have lost 14 kilos and over 60cm, as well as being a size 14 to a size 12.
"I have maintained my weight loss for a few months and in between that time I have increased my strength and fitness.
"I have found during my pregnancy and postpartum journey that I have been really focusing more on my body confidence within myself more than anything. Enjoying my journey and loving the person I see looking back at me in the mirror.
"Healthy Mummy is now a part of my lifestyle and routine.
"I love the variety of recipes and exercises. I can customise the recipes to suit my family, as well as doing the workouts at home. I am very excited to try the new MindPower that has just launched too.
"My goal is to maintain my health whilst working on my fitness and strength."
Stacey's health benefits with The Healthy Mummy:
Assisted with scaled and modified exercise under the guidance of a professional when I had a back injury.
Assisted with having a healthy and active twin pregnancy.
Improved self-confidence and body confidence. Appreciating my body for what it had already gone through as well as what it continues to do.
Improved overall mindset including lowered anxiety levels.
Stacey's tips:
Remember why you want to change then just start making small changes. This will help you establish what works for you and your family.
Remember it is not a race. Sometimes you have to be patient and stay consistent for some of the changes and goals you have within yourself to happen.
Not every day will be perfect or go according to plan. So make sure you love yourself every day especially on those hard days.
Stacey's favourite Healthy Mummy recipes: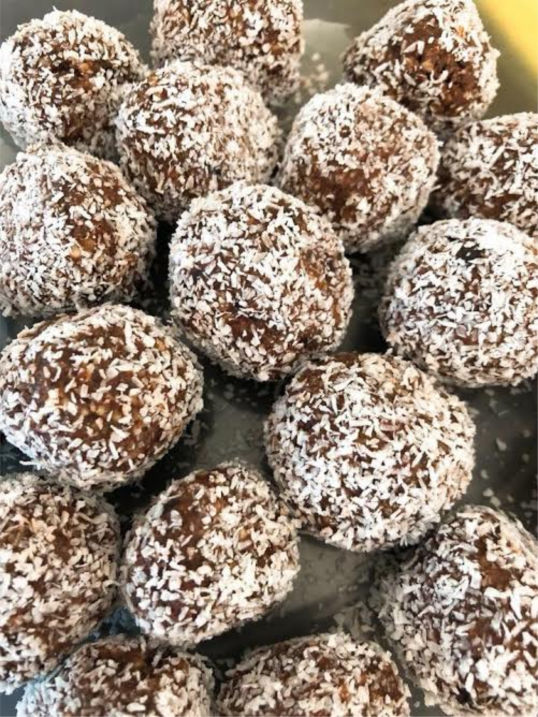 Lauren Buckley has lost 2-3 dress sizes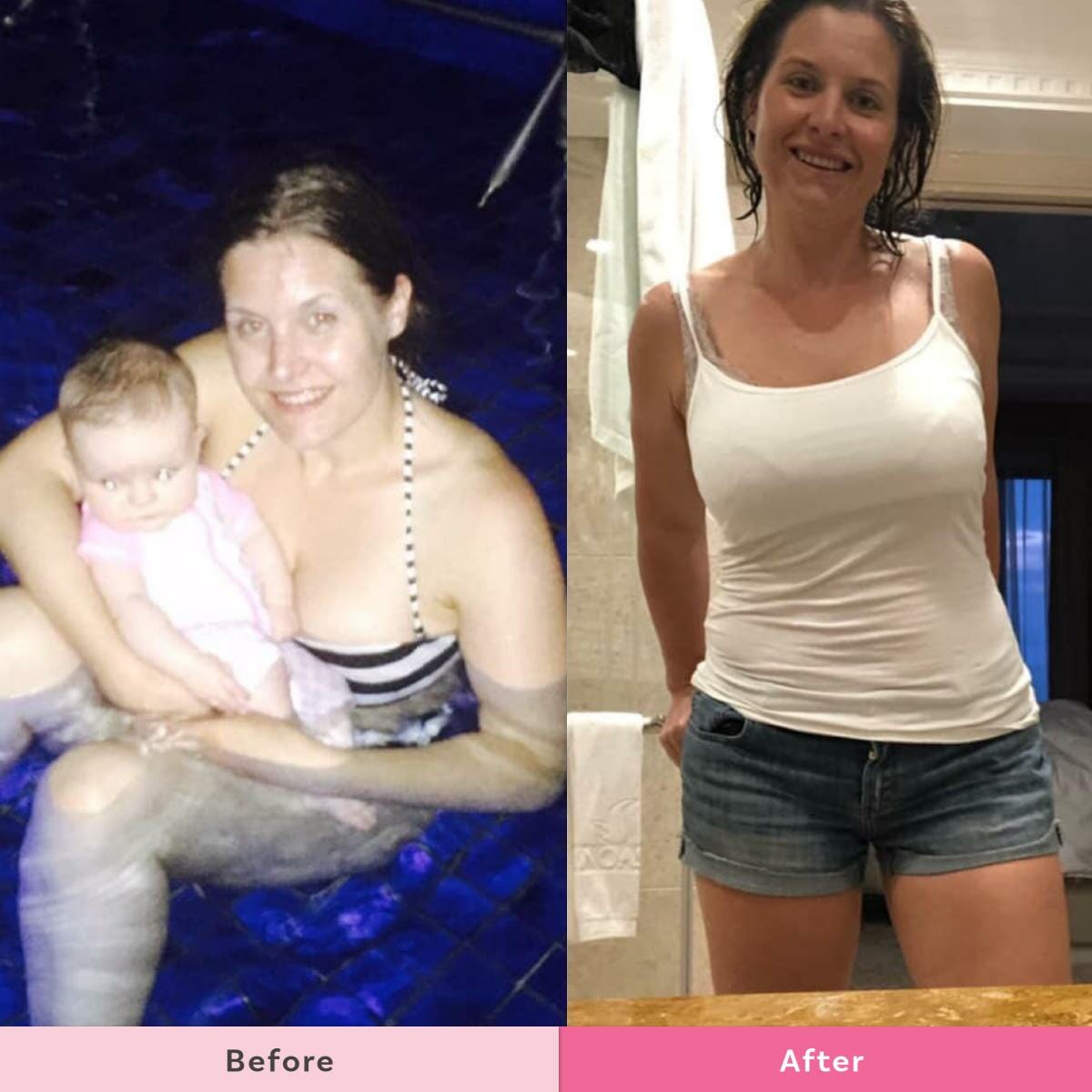 "Hi! I am Lauren, 39, from Melbourne, and a Mum to Amelia (4.5) and James (2.5).
"I started The Healthy Mummy 28 Day Weight Loss Challenge just over 2 years ago.
"Growing up a "big girl" – I've bounced around like a yo-yo my whole life and always thought to lose weight I needed to restrict to 900 calories a day.
"After baby #1 I had gained some weight, then after baby #2 I just wasn't comfortable with myself anymore and I was ready for a change.
"After a bit of stalking the ads on Healthy Mummy Facebook, I took the plunge. I had immediate and great success simply realising that I could eat food and that it could be delicious and nutritious in ways I had never considered before. Who knew you could eat cake?! I went from a size 14 down to a size 8-10.
"Since returning to corporate life in 2018 – there have been a lot more challenges in terms of finding time for myself. I've fallen off the wagon more than once, but I pull myself back up each day and look at each day as a new opportunity to start again. These days I'm more size 10 and know I need to focus when they are feeling a bit tight.
"All my colleagues know that I'm a Healthy Mummy – as they admire my healthy and nutritious meals from breakfast, lunch, and snacks. My trusty 2l water bottle is never too far away.
"I've fought obesity since childhood and always see myself as that fat girl. So I've always been in a mental battle with the scales – and rather than key numbers in the scales define me; I concentrate more on taking my measurements and my clothes. So much of this is a hard game even when you reached your goals.
"But the Healthy Mummy community is always here and so supportive.
"It's a way of life for me and my whole family. I live by the app – helping me simplify my life and organize healthy and nutritious meals for me and my whole family!
"But as I look at December – my 40th is not too long after Christmas, and I'm absolutely determined to feel the best version of me. Fit. Healthy. Confident. And I know Healthy Mummy is on my side the whole way."
Lauren's December goals:
Drink 2l water every day.
Don't pick off the kids' plates!
Move my body to exercises in the app 4 out 7 days.
Enjoy Christmas and the festive season with my family and friends – but know that I'm doing it without the Boxing Day blues of clothes not fitting.
Win the head game and get back my confidence and sparkle and get back into all the photos with my kids.
Lauren's tips
If you weren't successful today, tomorrow is a brand new day.
Invest in a great water bottle that helps you track your water (if you are terrible like me).
Customise your food plan to set you up for success!
Lauren's favourite Healthy Mummy meal
"There are so many winners that my whole family love. Right now the whole family is in love with Turkey Meatballs in Rich tomato sauce and pasta. My go-to lunch when I'm out and about with the kids on adventures is the Ploughman's lunch.
"I also can't go a week without enjoying the simplicity of apple and almond butter as a mid-morning snack."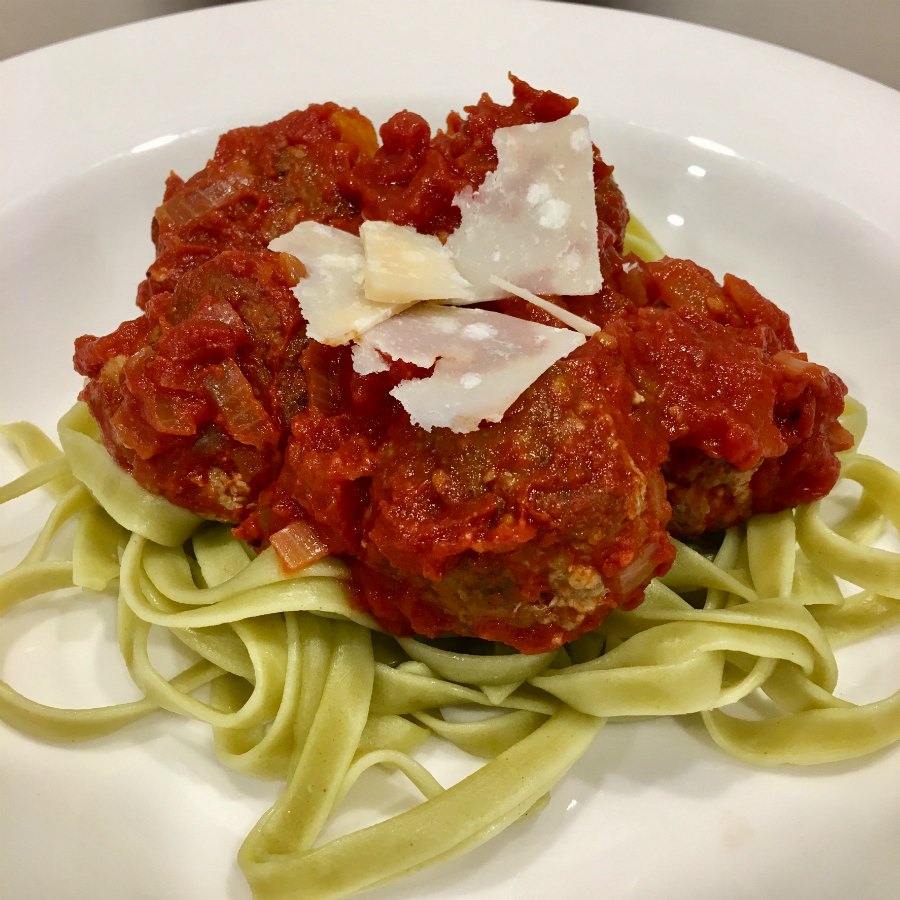 Chelsea Dixon has lost 45 kilos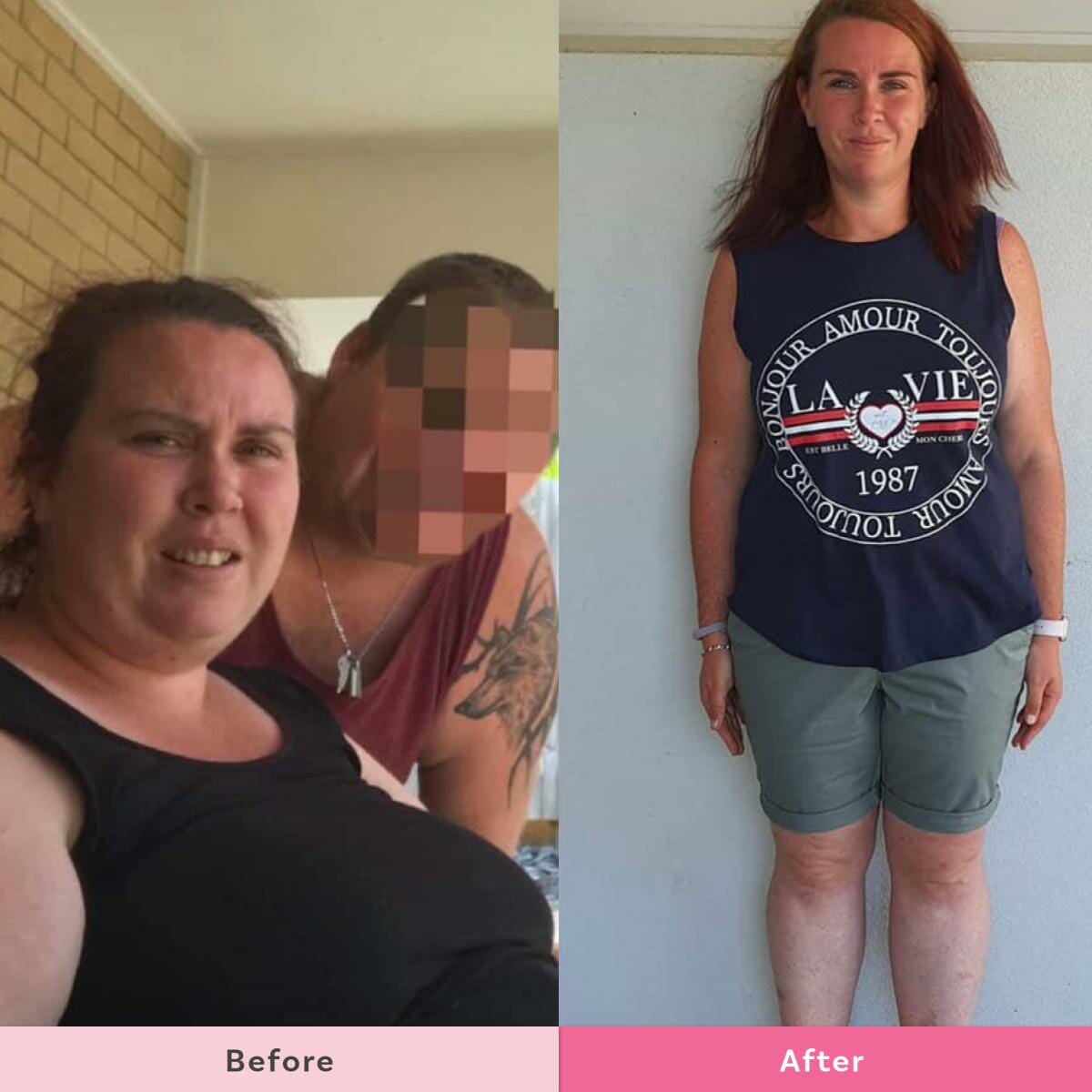 "Hello! My name is Chelsea, I'm a 32-year-old mum to 4 kiddies ages 10,6,3,2 – life can be a bit crazy, I'm from Gympie Sunshine Coast Qld.
"I have been a Healthy Mummy member since March 2019, in that time I have lost 45 kilos, I still need to lose 5 kilos to get to my original goal of 50 kilos weight loss.
"This will be my 10th challenge coming into December. I'm doing the 28 Day Weight Loss Challenge as it's a lifestyle. I wanted to change my life around, I wanted it to be forever rather than a quick fix – because it needed to be done. I am a mum and my family needs me. My weight was just getting out of control.
"I am now the healthiest and fittest I have ever been in my life. This girl now loves exercise & can run."
"My goal for December is to lose 5 kilos with this challenge or get as close to my 50 kilos weight loss as possible."
Chelsea's favourite Healthy Mummy meals
"My favourite meal is Chicken parmigiana and salad. It's on my meal plan every week. My favourite snack is Banana cinnamon & oat muffins.
"I use the Healthy Mummy smoothies for breakfast every day, generally an iced mocha as they are my fave. I have started using the supplements & protein powder & noticing great results especially with recovery time."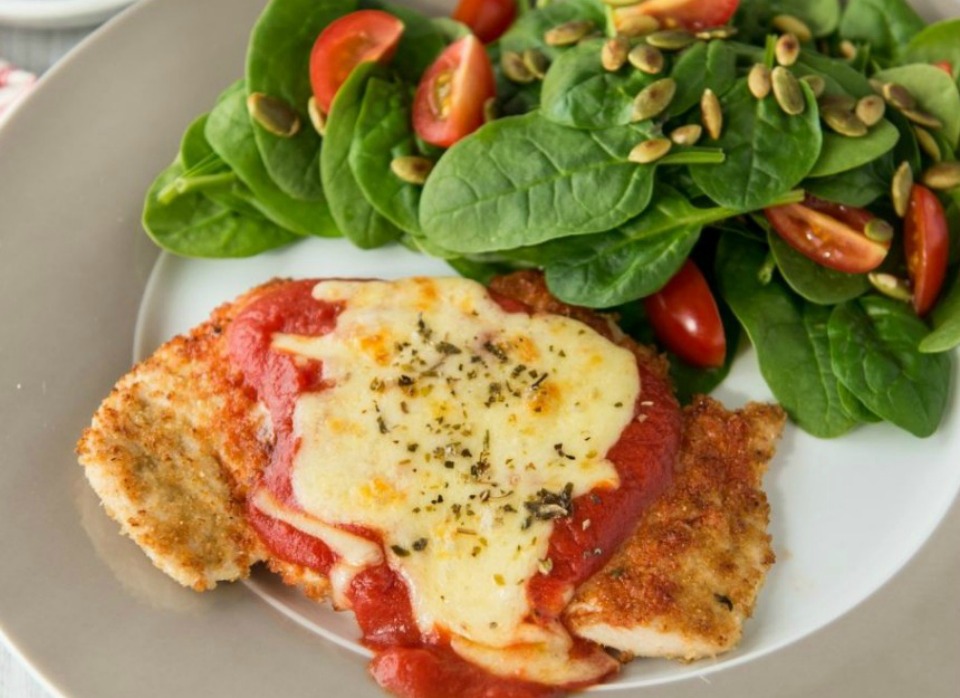 Chelsea's tips:
Keep it simple slowly transition and make it work with your lifestyle.
Customise your meal plan to suit you & your budget keep it fun & try lots of flavours but keep it simple repeat meal snacks so meal prep is easy.
Set reminders for water. Drink your water it truely helps with weight loss.
Chelsea adds, "Did I think I would get this far NO WAY. I didn't even think I could lose 5 kilos and here I am crushing my goals. You can too!"
Read more on Chelsea and her hubby Andrew's story HERE 
Nik Green has lost 120cm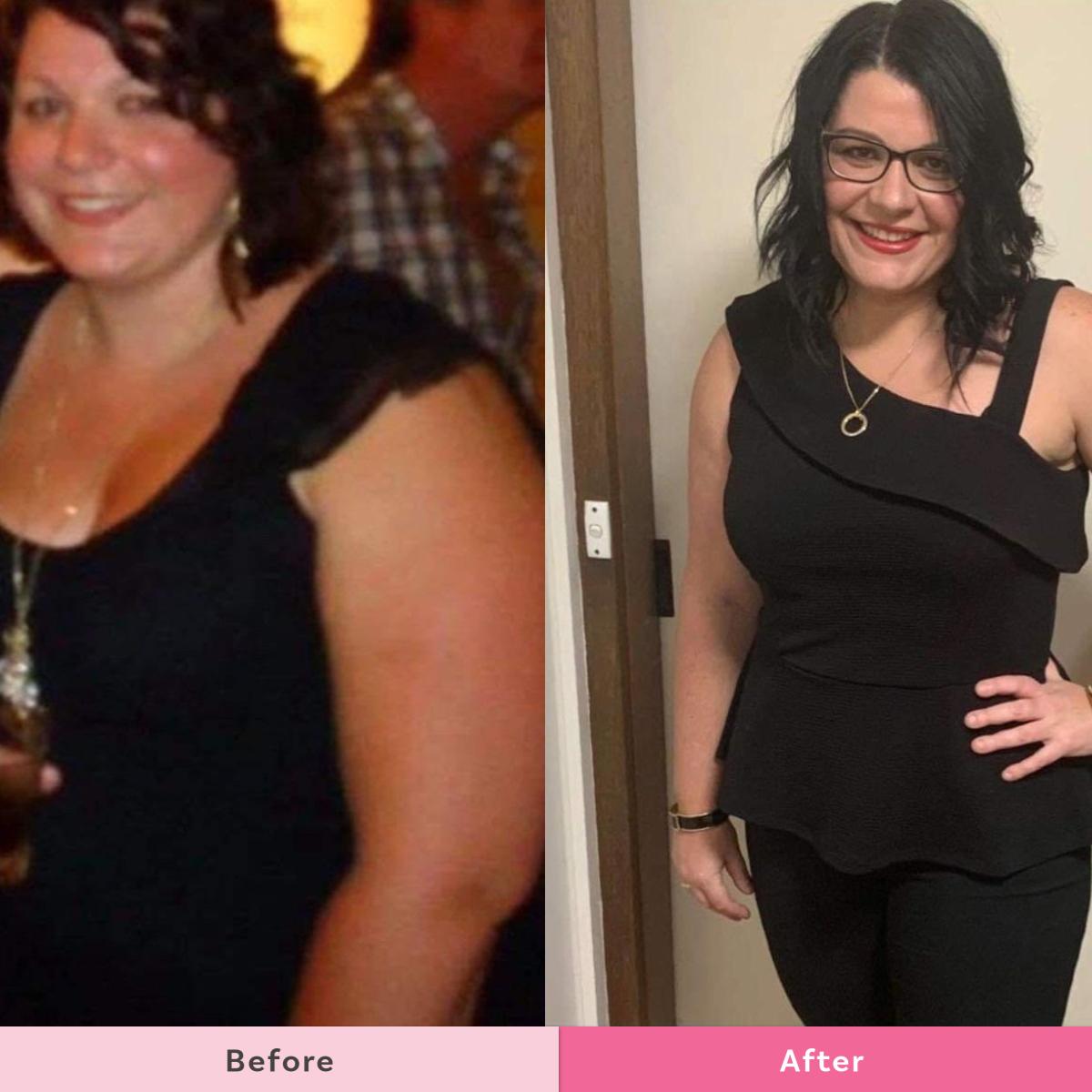 "I'm Nik and I am super excited to be one of your December Summer Shred 28 Day Weight Loss Challenge Mums!
"I'm a 36-year-old single mum to 7-year-old twin boys and live on the Mornington Peninsula, Melbourne. The Healthy Mummy has been a huge part of my life for the past 5 years and I can't wait to share all my tips and help motivate and inspire you all.
"I signed up to the 28 Day Weight Loss Challenge as I'd just separated and found myself raising at the time my 2-year-old twins alone. I was depressed, eating my emotions, lazy didn't want to do anything then I decided enough was enough. I needed to get healthy for not only myself but more importantly my boys. They have been my biggest supporters every step of the way.
"I have lost 120cm from my body following the 28 Day Weight Loss Challenge and using the Healthy Mummy Smoothies.
"I'm healthier, fitter, stronger, confident and most of all happy! I'm living my best life now!
"What I love most about the Healthy Mummy is that it isn't a diet its a lifestyle change that you can maintain forever even after you reach your goal! It just becomes a way of life! I love that it has also got my 7-year-old twins involved too. They eat more variety and love helping cook with me and join in on the challenge exercises!
"Meal prepping and budgeting is really important to me because as a single mum I need to be aware of money and being on my own meal prepping saves me time. I look forward to sharing my tips and tricks with you all.
Nic's goals for December:
Drink more water.
Keep a visual food diary as it helps me stay on track.
Move my body every day.
Focus on cm measurements and progress pics and put the scales away!
Nic's tips:
Take photos, you won't like them now but trust me they will become one of your best tools to look back on. They help keep you motivated and on track.
Meal prep, it doesn't need to be big. Chop up veggies ready to go, double dinners for extra serves to keep in the freezer, boil some eggs for a snack. No matter how small it all helps.
Move your body, even when you're too tired and don't want to get up and do a 10-minute workout. Exercise endorphins are the best and your mood will change significantly and you'll feel better for it I promise!
Nic adds, "I'm determined to see out 2019 on a good note with a headstart on an amazing 2020."
Nic's favourite Healthy Mummy meals
"Snack wise I love to keep it simple with dips and veggie sticks or cheese and tomato on crackers. I also can't go past my Carrot cake bliss balls that I created.
"From the 28 Day Weight Loss Challenge hub though I love the Apple and celery crackers or broccoli bites. I'm more into savoury snacks.
"When it comes to meals my ultimate would be the spicy chicken and corn soup from the challenge hub. I always have a stash of that in my freezer. I also love the Spanish rice and the amazing 2 ingredient pizzas! The boys love the pizzas too and getting to put a variety of veggies on it, rainbow pizzas we call it!
"I love the Healthy Mummy Smoothies and have one everyday. My favourite flavour would have to be coffee and my favourite recipe is one I personally created myself, Tiramisus smoothie."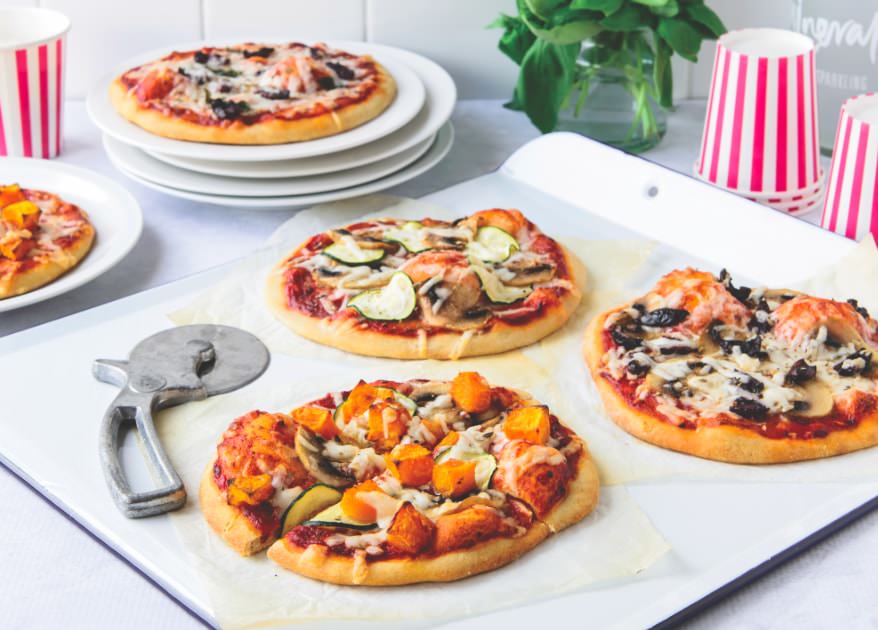 Zoe Terry has lost 24.7 kilos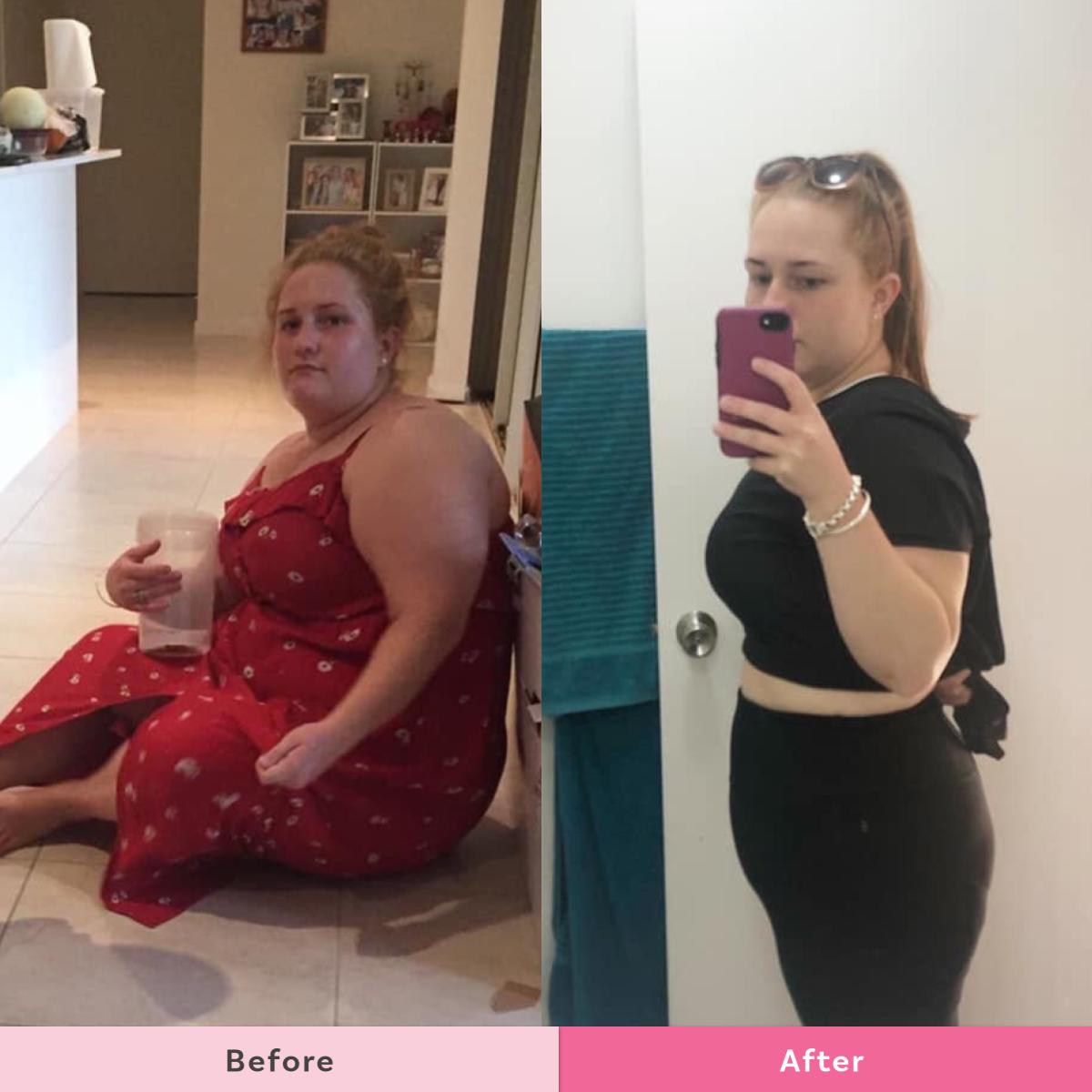 "Hi! I am Zoe, 28 years old from Scarborough QLD and a Mum to a 3-year-old.
"I have been with Healthy Mummy since July 2019 and have lost 24.7 kilos and counting!
"I can now manage my PND without medication, I have the energy to keep up with my son and I get excited to fuel my body with healthy food and move it every day. I've healed my relationship with food and no longer turn to emotional eating when stressed or upset."
Zoe's favourite Healthy Mummy meal:
"I love the recipes in the 28 Day Weight Loss Challenge app, they are delicious and no matter what you are in the mood for you can find a Healthy Mummy version! You can have your favourite meals and still lose weight!
"My go-to meals lately are Curry chicken and Slow-cooked Asian chicken.
"I have a Healthy Mummy Smoothie every day, sometimes twice! The chocolate one is my current favourite!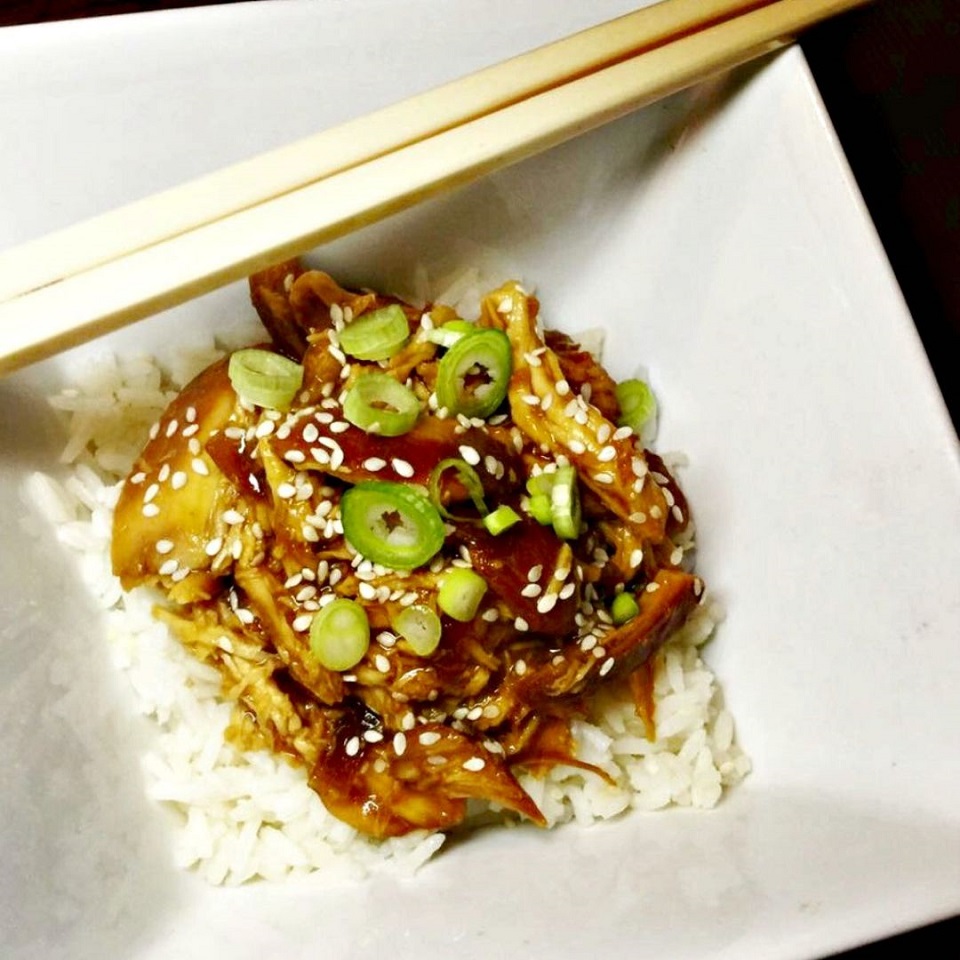 Zoe's tips:
Start small! Make small, maintainable changes that you can build on over time
Plan plan plan. Plan your meals, your exercise and your self care. Put it in your diary or calendar and make a commit to yourself.
Lose the all or nothing attitude! Every little bit adds up and you don't need it to be perfect!
Be kind to yourself. You don't need to be perfect. You just need to try each day to be a better version of you.
If you are overwhelmed, go back to basics (meal prep, gentle exercise and lots of water) not back to square one.
Reach out to the Healthy Mummy support group, there are thousands of healthy mummies ready to help!
Zoe adds, "I love the Healthy Mummy support group and check in every day! It's a positive and supportive environment and watching women build each other up is such a wonderful thing! We are all there for the same reason and share how we make Healthy Mummy work for us!"
Dani Stormont has lost 28 kilos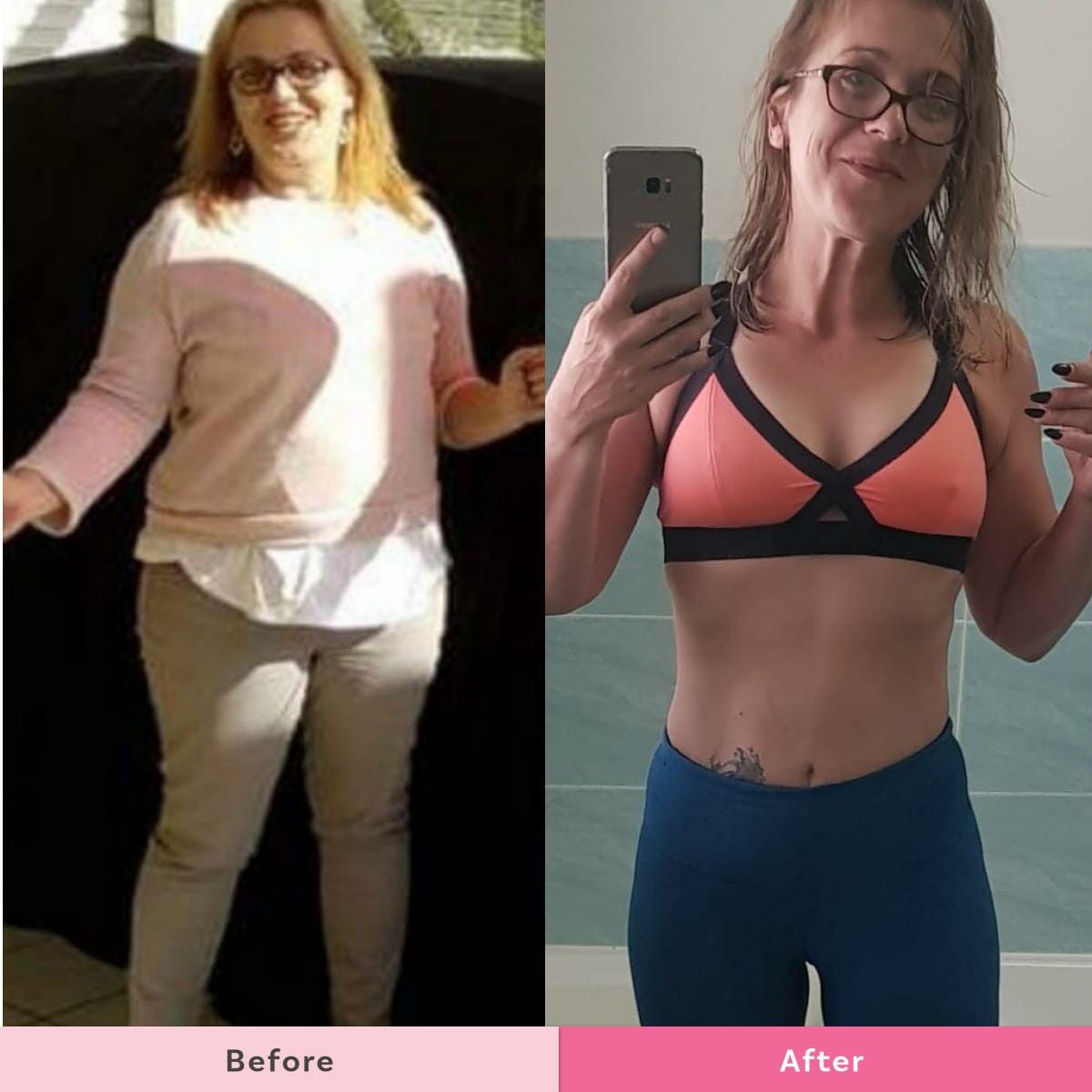 "Hi! I am Dani, a 40-year-old mum of 3 from the Central Coast, NSW.
"When I joined in September 2017 I was miserable! I had no energy, no healthy habits and I had no self-esteem.
"The Healthy Mummy Changed my life! Using the 28 Day Weight Loss Challenge app and Healthy Mummy Smoothies I lost 24 kilos in 5 months.
"I maintained that for a year, and this year have been focusing more on my fitness and lost another 4 kilos as a result.
"It's not just the weight loss that the Healthy Mummy has helped me with, I have had a huge improvement in my mental health, and discovered my self-worth and a sense of self-pride, something I hadn't felt in a long time.
"I am a Healthy Mummy for life now, I couldn't imagine my life any other way. It has taken the stress out of dinner time, grocery shopping and budgeting, and I have also made some amazing life long friends along the way.
Dani's tips
BELIEVE IN YOURSELF! Leave the negative talk at the door. You can do this!
Take the time to play with the 28 Day Weight Loss Challenge app. Get to know it. It's a fantastic tool!
Don't expect your 1st challenge to be smooth sailing. Especially if you are anything like I was! I was so scared of failure that it all felt overwhelming! Rome wasn't built in a day remember!
Don't be afraid to ask for help from the Healthy Mummy support groups! We were all starting off once before too!
Dani's Favourite Healthy Mummy recipes:
Bacon & Egg Muffins
Choc Chip Banana Bread
Salmon with Thyme and Buttered Vegetables
Chicken, Mushroom and Spinach Parcels
Honey Soy Chicken and Salad
All these recipes and thousands more are available on the 28 Day Weight Loss Challenge.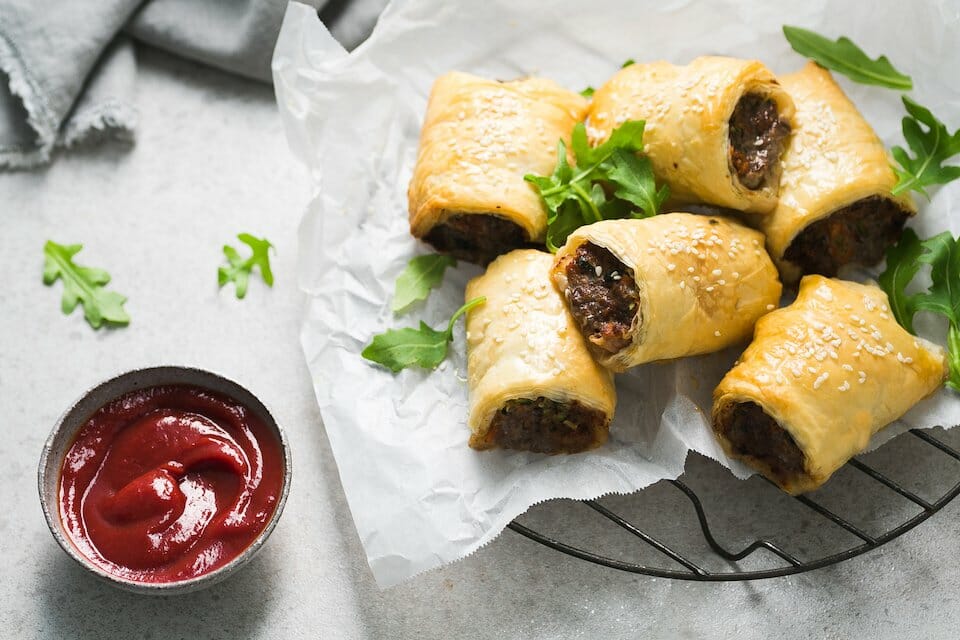 Cassie McKay has lost 1o kilos
"Hi! I am Cassie, 35, with two children, Ellen 8 and Flynn 4 from Sunbury, VIC.
"I've been a Healthy Mummy member for almost 3 years now. I initially signed up to lose the last 3kg, but ended up losing 10kg! My focus over the last 18 months has been on building strength and toning.
"My goal now is to remain happy, healthy and injury-free.
The benefits I've seen as a 28 Day Weight Loss Challenge member/Healthy Mummy are too many to mention!!
"I feel amazing and have found a love of food and exercise. The self-care component has been massive for me. I have suffered from low confidence and anxiety for most of my life and the past few years with THM have seen this improve a lot for me.
"I love the 28 Day Weight Loss Challenge and the Healthy Mummy community because it gives me something to focus on that is mine, away from all of the family/house/work responsibilities.
"My goals are based on building strength. I started the 28 Day Weight Loss Challenge 15 months after having my second child.
"My first was born via c-section and I'd had hip surgery between pregnancies. I was suffering from weak core, glute, and pelvic floor muscles. My hip and back hurt so much I'd convinced myself I'd need a hip replacement by the time I was 37.
"I have very slowly built up strength in all of the areas that were lacking and now love working out with weights."
Cassie's tips:
Start small. Pick one recipe and one workout from the Healthy Mummy app to try
You don't have to go fast, you just have to go. Slow results are still results!
Don't be afraid of eating food! Calculate your BMR on the Healthy Mummy website or app and weigh your portions for a few meals/days to get a feel for what the calorie count is and how that looks on your plate.
Cassie adds, "One thing I find particularly helpful is picturing how I see myself in 6 months' time.
"My mission statement has been to be "happy, healthy and injury-free" for a few years now. When I'm lacking motivation I come back to this and look at it in relation to my behaviour. I ask myself "is what I am doing right now going to translate into me being happy, healthy or injury-free in the future". If it isn't, then I stop and set some short term goals to set new behaviours/habits."
Cassie's favourite meal
"It is so hard to pick just one when there are over 4,000 on the app and every day I find a new favourite!
"Yesterday I made the Crunchy Beef Super bowl and that was pretty incredible. Egg, Bacon and Green Bean stir fry is a Friday night go-to recipe for me.
"I love love love me a Healthy Mummy Smoothie!! I'm loving Sneakylicious and Salted Caramel at the moment."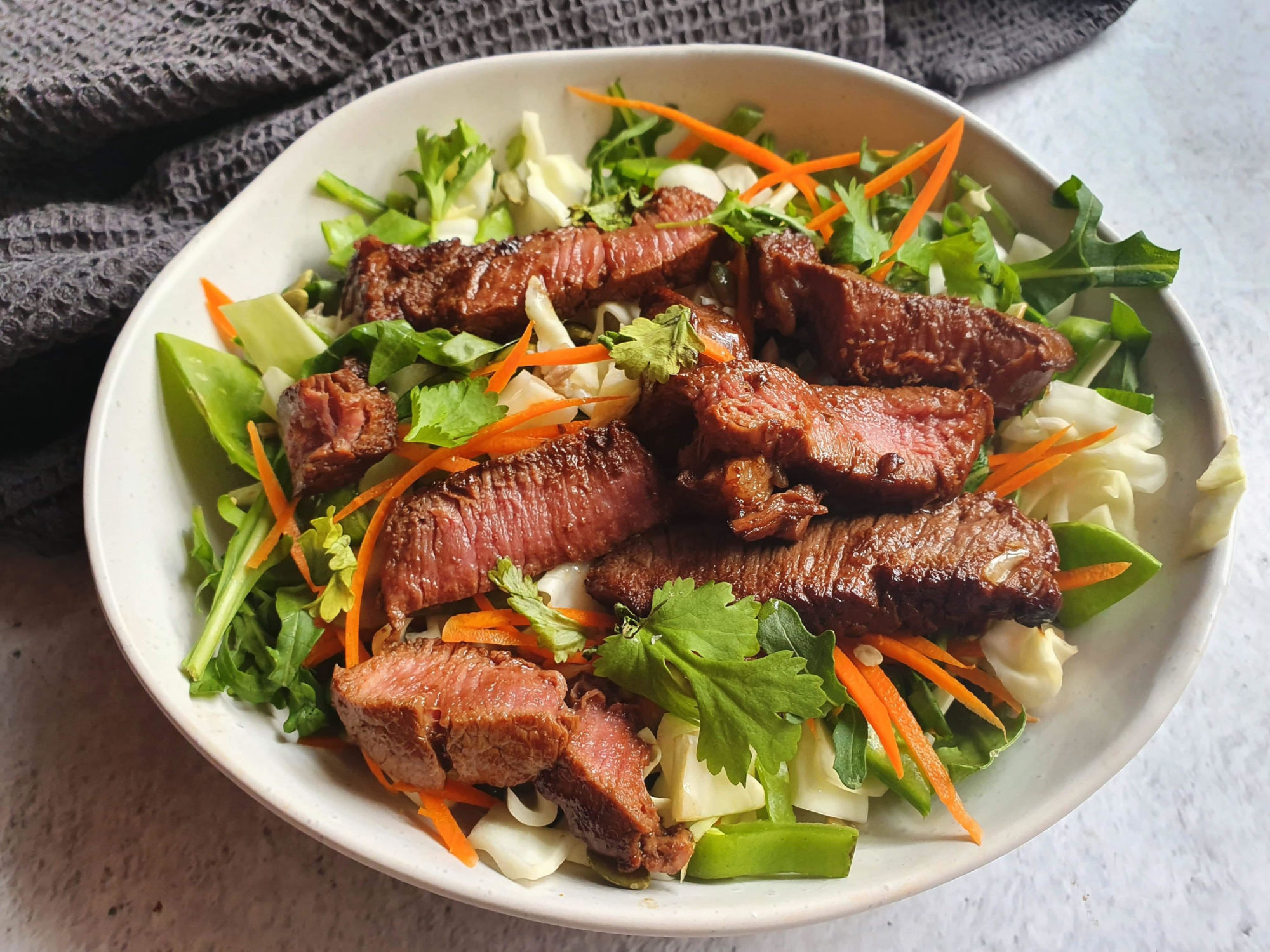 Lali Torres has lost 10 kilos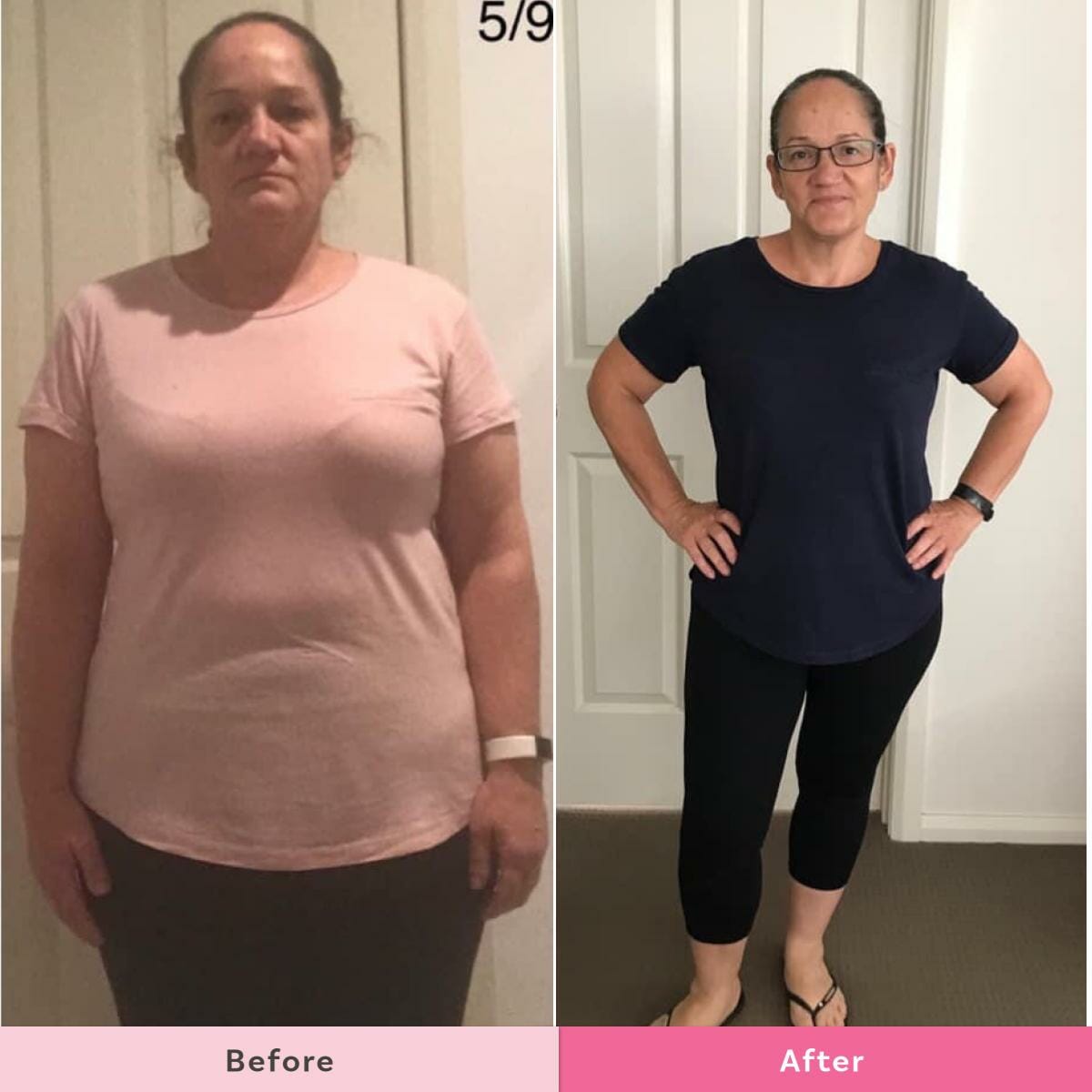 "Hi! I'm Lali, a 50-year-old mum of 3 daughters Stella 20, Casey 15 and Anabel 13. I'm from the Illawarra in NSW.
"I started my journey in September 2019, I've lost 10 kilos and 34cm. My goal is to get to 60 kilos.
"Apart from the weight loss I've noticed a significant improvement to my skin, my general well being (being regular ) and the amount of energy I have.
"I started Healthy Mummy as I needed to lose 20 kilos turning 50 this year was a bit of a shock the first thing that caught my eye about Healthy Mummy was the Smoothies, they are super convenient so no more skipping breakfast for me.
"The recipes are so quick and easy and super delicious, my favourite is Creamy bacon and mushroom ravioli and the families favourite is the Stovetop lasagne.
"I love the Healthy Mummy group, the ladies are all so motivating and inspirational so if I'm having a bad day I know logging into Healthy Mummy Facebook page will perk me up and put me back on track."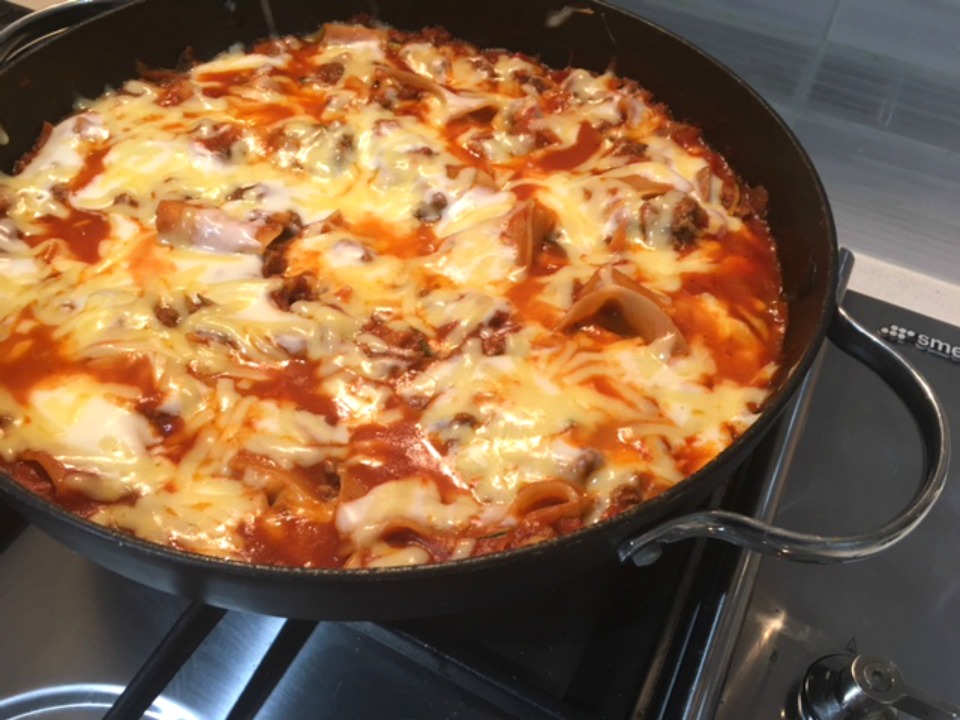 Georgia Trembath has lost 18 kilos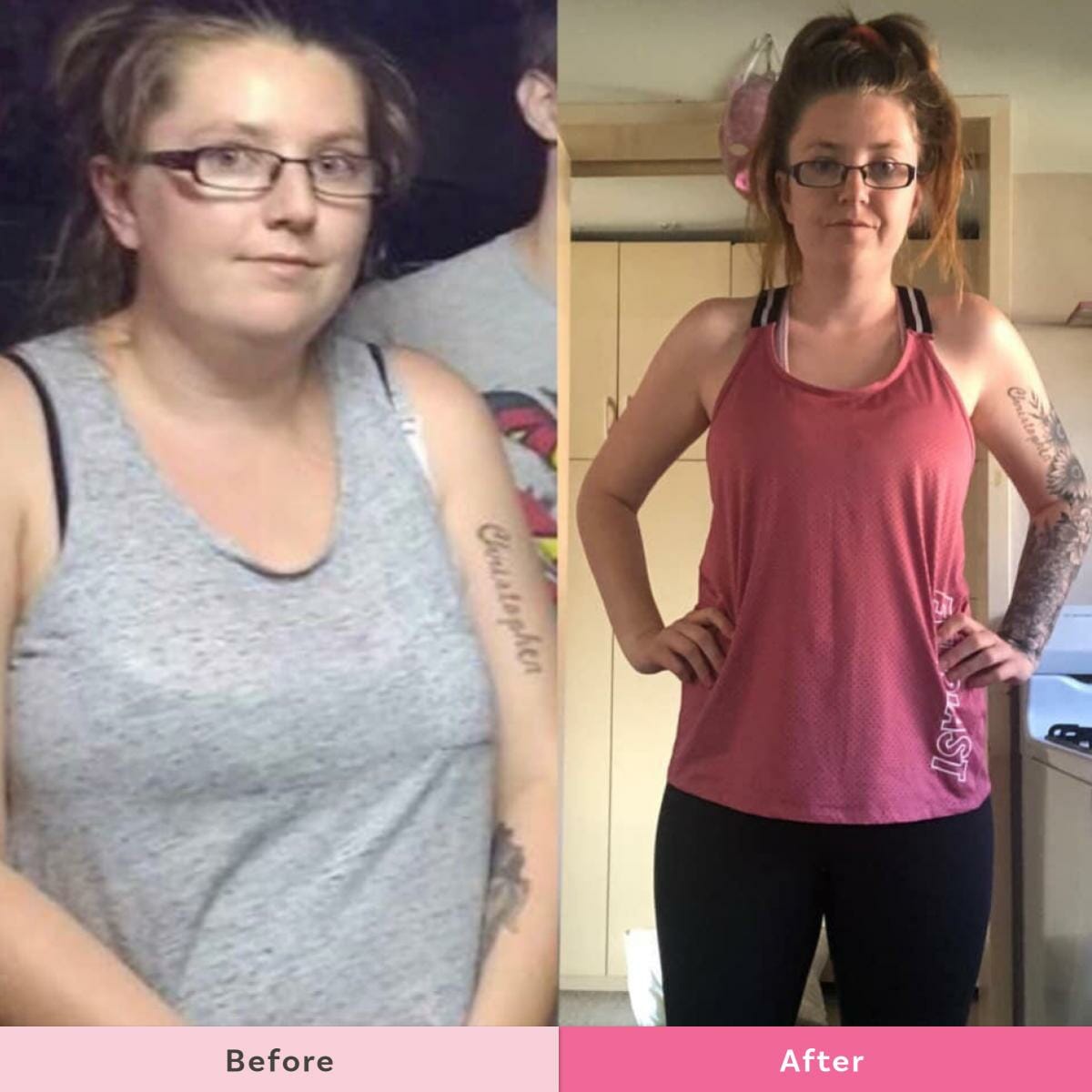 "Hi! I'm Georgia, 26, from Perth and I have 3 kids (11yo stepdaughter, 7yo daughter and 2yo son).
"I have lost 18 kilos so far with the Healthy Mummy. I joined in January 2019 and am loving everything about the Healthy Mummy.
"My BIGGEST reason for doing the 28 Day Weight Loss Challenge is that I was so unhappy with how I looked and felt that something needed to change. I needed to change and become the woman/mother I wanted to be.
"My goal now is to become the healthiest and strongest version of myself. And show my kids a better lifestyle."
Georgia's tips:
"My biggest tips for getting started are to start slowly, when I started I just swapped my breakfasts for a Healthy Mummy Smoothie, and that's all I did for a week or two, then I started incorporating exercise and Healthy Mummy meals etc."
Georgia's favourite meal:
"The Healthy Mummy Smoothies are my FAVOURITE thing. They taste amazing, fill me up and are easy to have on the go.
"My favourite meal is the Chilli coconut prawns and my favourite snack is Spinach balls."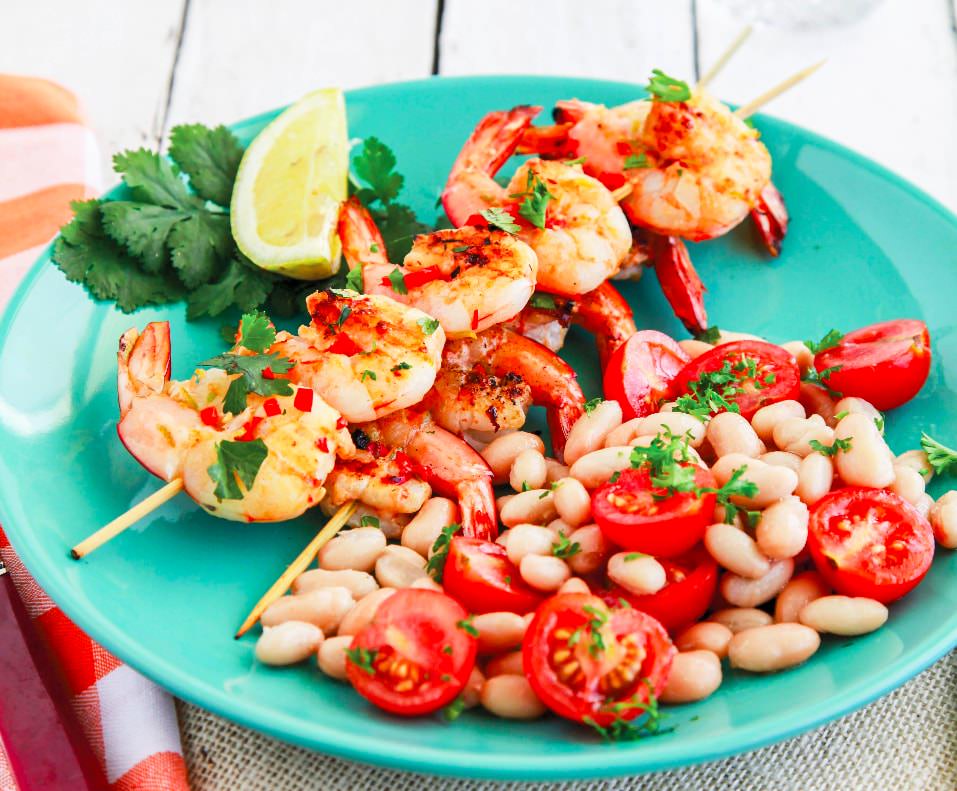 Bridget Finlayson has lost 15 kilos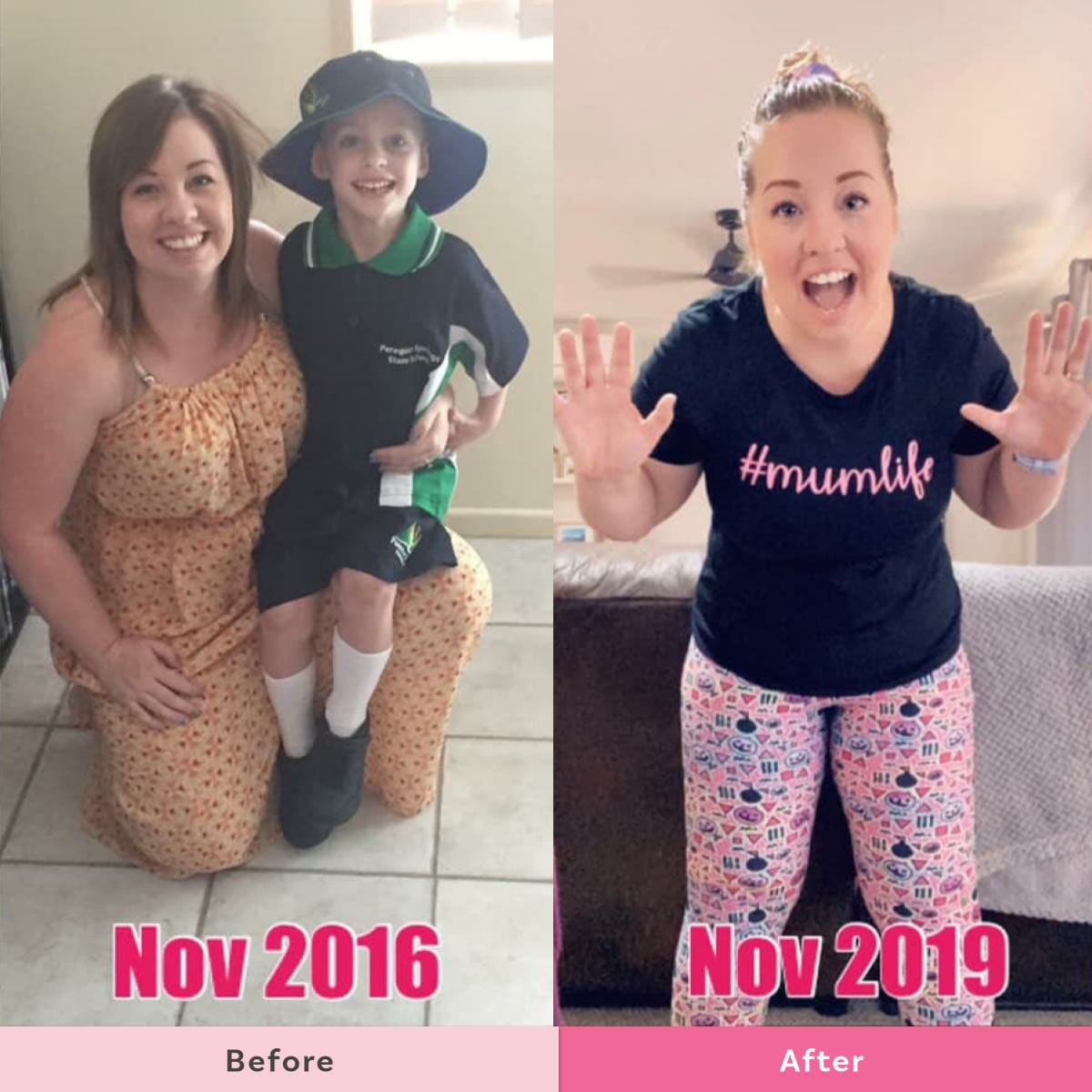 "Hi! I'm Bridget and I'm from Hervey Bay Qld, I'm turning 31 mid-December and have a gorgeous 8-year-old son with ASD called Noah.
"I first found Healthy Mummy when I was searching for lactose-free shakes as I'd just found out I was lactose intolerant in Dec 2016.
"I started my journey at the start of 2017 using the Healthy Mummy Smoothies and the 28 Day Weight Loss Challenge app.
"Within 8 months I had lost 15k kilos and had gone down 4 dress sizes.
"Sadly in 2018 I had a setback with my mental health and was put on all sorts of medication which saw me put some of the weight back on.
"I'm still pushing myself every day and slowly losing the weight I had put back on. Weight loss isn't the only thing I've achieved through using the healthy mummy, I eat healthily, my skin has cleared up, I sleep better and I am so much fitter then I was before.
"I suffer from pretty severe anxiety and depression but I find the Healthy Mummy community so positive, motivating, and understanding.
"I was sick of feeling sick, sick of being embarrassed by my photos and sick of not being able to enjoy my life."
Bridget's tips:
Customise the meal plan to make your life more simple.
Make things you enjoy that way you are more likely to stick to your meal plan.
Do exercise you enjoy. I do Dance Strong as I enjoy it.
Bridget's favourite Healthy Mummy recipes
"I love love love the Healthy Mummy Smoothies and generally have two a day, my favourite flavours are caramel and banana.
"I have so many favourite recipes on the challenge but my most favourite would have to be the Mexican Lasagne and my favourite snacks are the Ham and Brie Pithiviers."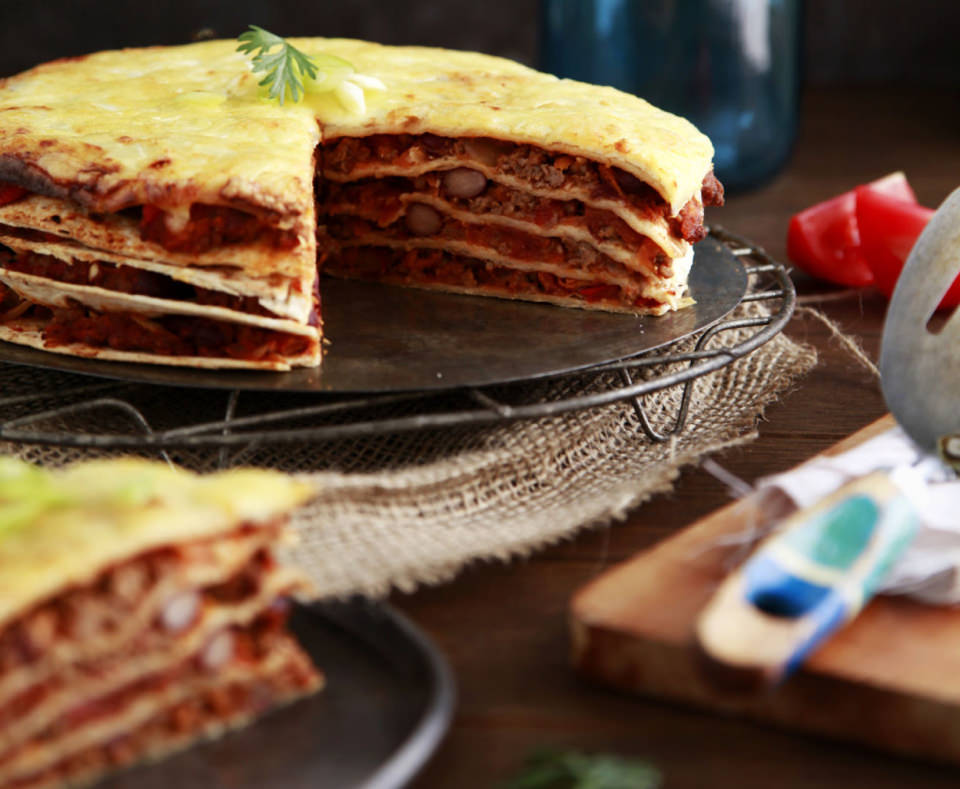 Kez Philips has lost 4 kilos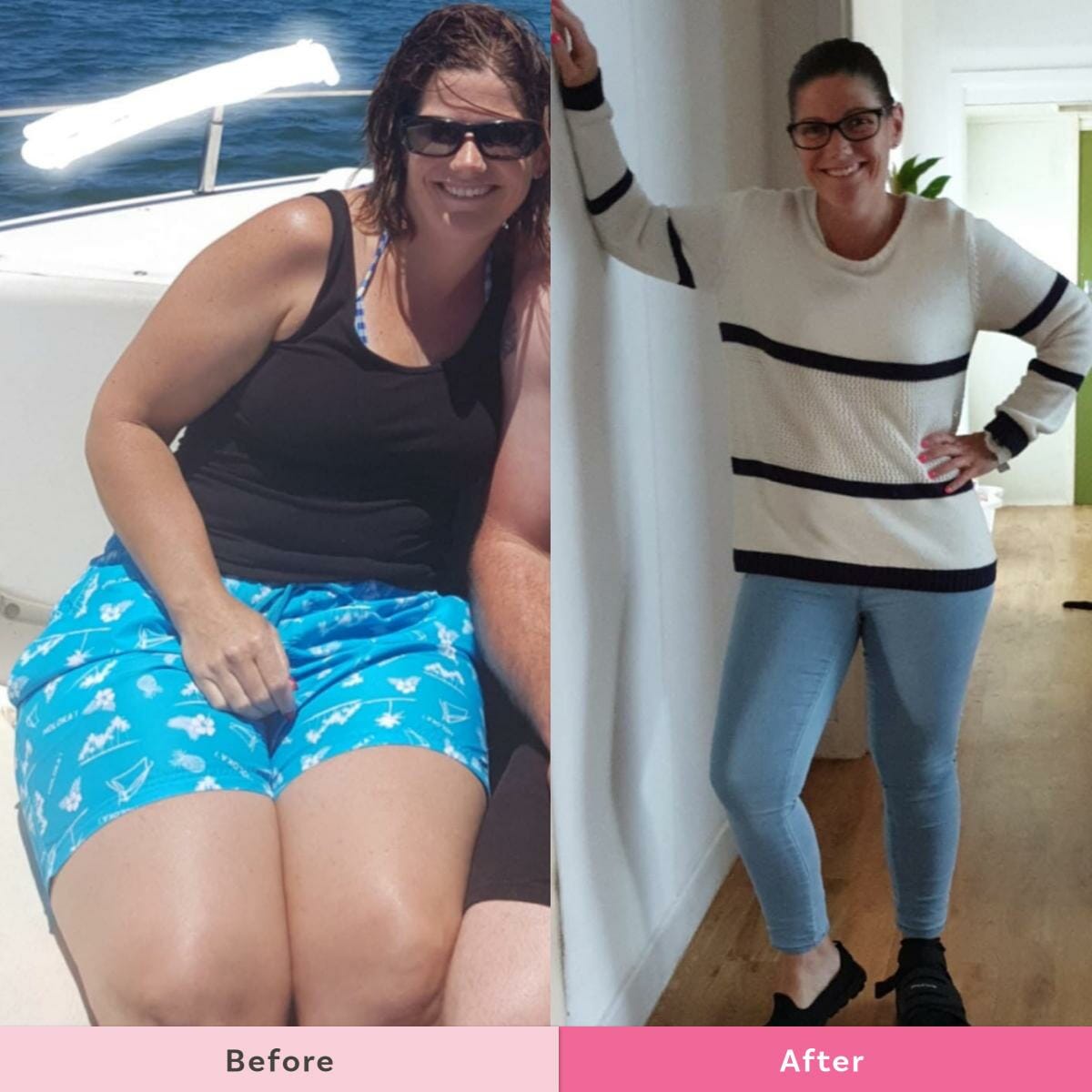 "Hi! I am Kerrie, 39, from Traralgon Vic, with a 9yr old son.
"I started Healthy Mummy in September 2019 at 65 kilos. I'm now below 61 kilos YAY!. My goal is to reach 55 kilos.
"I've lost over 4 cms throughout my body. I was a size 14 in this photo, I'm now a size 8.
"I started the 28 Day Weight Loss Challenge in September and they have me hooked. I have two Healthy Mummy Smoothies a day because of convenience and they are super yummy.
"Not only has Healthy Mummy helped my weight, food choices, fitness levels but it's done amazing work for my anxiety and mental clarity. I have the motivation to get off the couch now.
"I'm doing the 28 Day Weight Loss Challenge because I wanted to change. It's the only lifestyle program I've stuck to because the results are instant. It's not a diet it's a lifestyle change. Not once does this program ever refer to as a diet. It's awesome.
"My goal is to stay size 8, have more muscle tone and be energetic and healthy."
Kez's tips:
Honour your body and what it's telling you. If it's telling you to rest for a day then rest. You will get up the next day more motivated then.
Write a journal of why you're doing this. What you want to get out of it.
Have a before picture up somewhere and look at it every day. If you're not happy with it, tell yourself "that's never going to be me again".
Laugh and have fun with this lifestyle change. Don't make it a chore and you will smash your goals.
Kez's favourite Healthy Mummy meals:
"My favorite meal is now the Roast Veggie Bowl with Herb Feta. OMG YUM. My favorite Snack is Healthy Chocolate Brownies. YUM and super easy to make."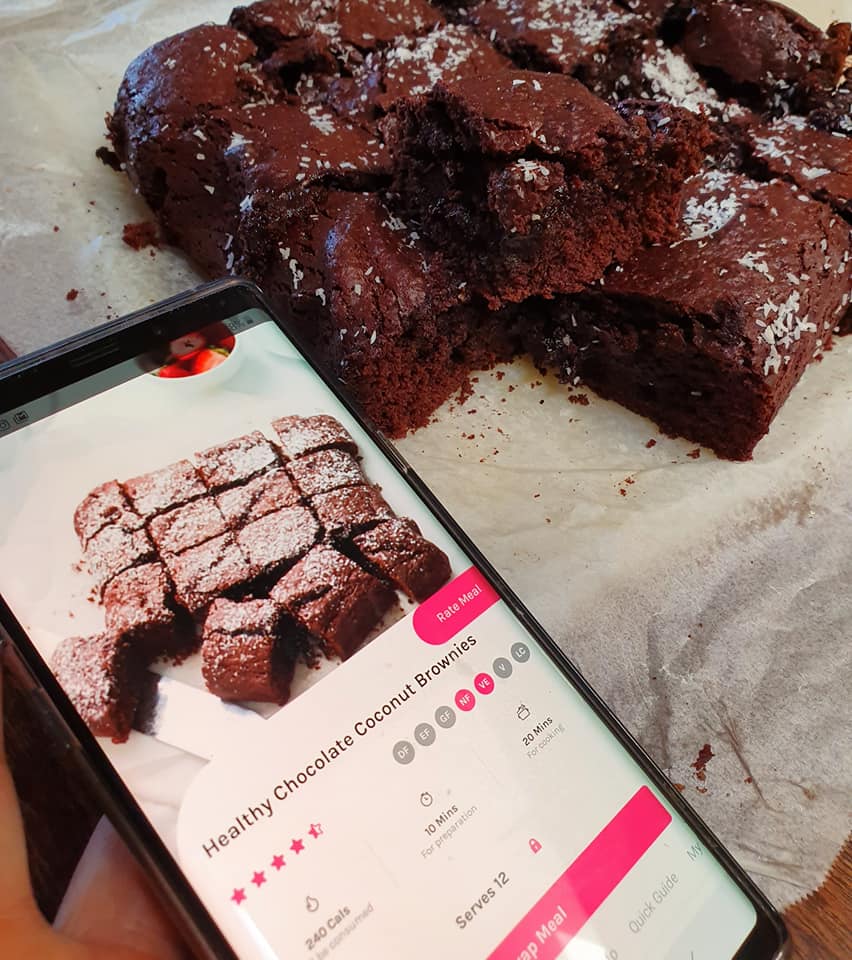 Kylie Pryor has lost 37 kilos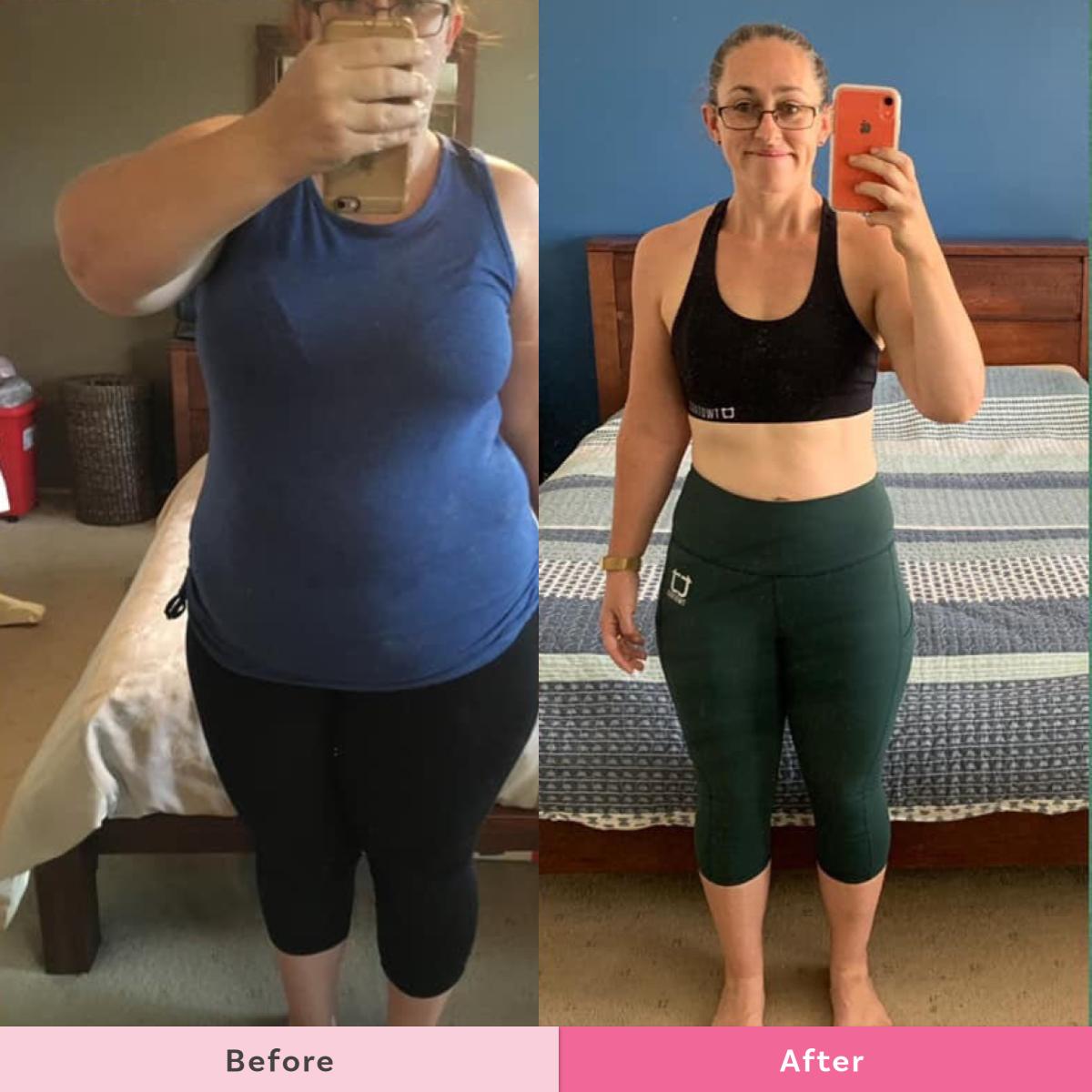 "Hi! I'm Kylie I'm a 36-year-old mum of three kids aged 6 to 2 living in Sydney.
"My goal when I first started was just to lose weight. I was very unhappy with how I looked. But lately, that goal has expanded to include improved physical fitness. I've been going to the gym four times a week and I'm really enjoying the changes in my body!
"I've been on the Healthy Mummy for 2.5 years now. In my first year, I lost 30 kilos. Since then my progress has been slower but I'm happy to say I'm now 37 kilos down and I've gone from a size 16 down to a size 10.
"Since starting the Healthy Mummy I sleep better, I feel healthier, and my skin is clearer. I can keep up with my three kids and I'm loving it!
"I joined the Healthy Mummy to do something for me. As mums, we constantly put our kids first, which is part of being a mum but I decided I couldn't keep risking my health and I was really unhappy. For me, this journey has been about finding more balance in my life."
Kylie's favourite Healthy Mummy meals
"My favourite meals are Teriyaki Chicken with rice and greens and the Dark Chocolate strawberry parfait. I also really enjoy the Healthy Mummy Smoothies especially the chocolate flavours."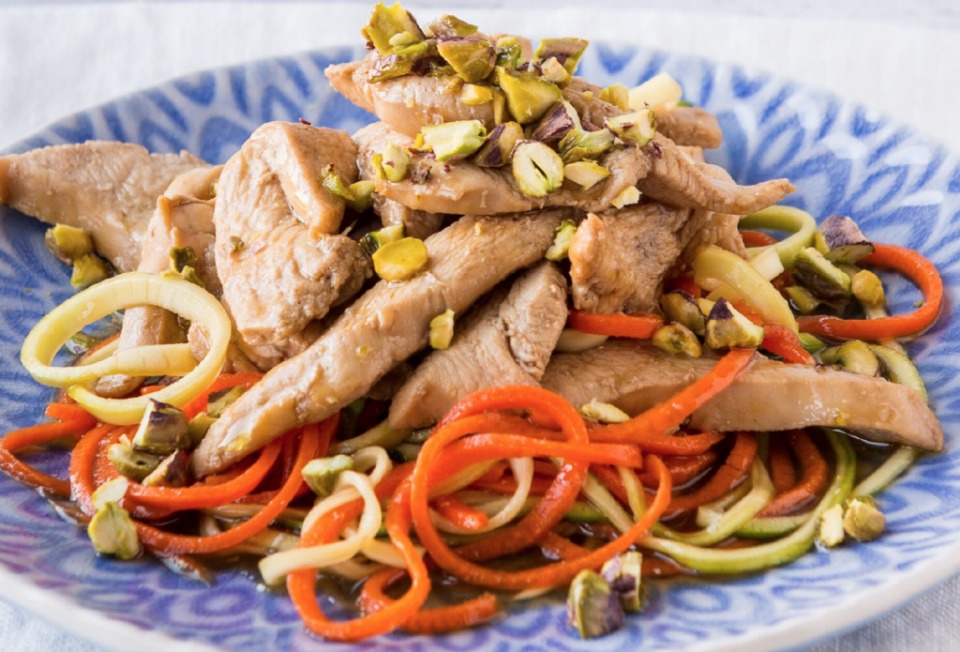 Kylie's tips:
"When getting started I think it's really important to work out your goal and make it achievable. This can give you great motivation to keep going. Also sit down with your family and explain the changes and ask for their support. My hubby has always been my biggest supporter and it's meant so much to me. My last tip is to drink lots of water! It's really important for weight loss!"
Christine McKenzie has lost 15 kilos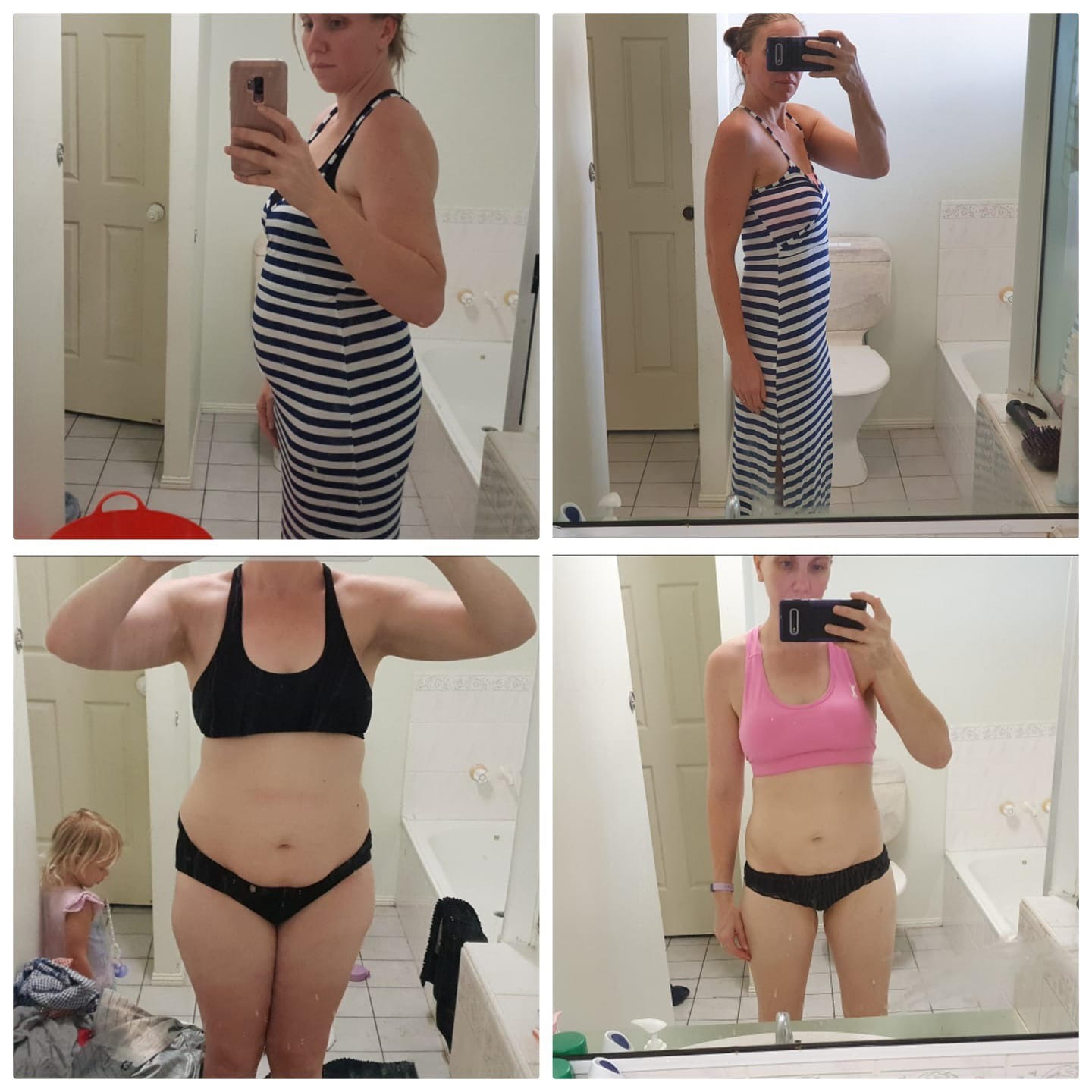 "Hi! I am Christine,  33 years old, I have 5 children 5 year old girl, 4 year of son who has just been diagnosed with autism, 2 yr girl and 21 month old twins boy and girl.
"I have been doing Healthy Mummy now for 10 months and in that time I have lost 15 kilos. Before I started Healthy Mummy I was so unhappy. I was always feeling sick, I had bad reflux, I have suffered from low self-esteem all my life and it was at its worst. I was very unhappy.
"Since starting Healthy Mummy and losing weight I am so much more confident and happy and more energy to play with my kids.
"I have used the 28 Day Weight Loss Challenge since the start and love it, it has made my very busy life so much easier having it all there for me on my phone.
"I love the Healthy Mummy Smoothies and have one every morning for breakfast, choc fudge is my favorite flavour.
"I use many of the Healthy Mummy products I love the metabolism support and Apple cider vinegar tablets also love the Skin range and also the snacks super greens and protein powder."
Christine's favorite Healthy Mummy meals:
Christine's tips:
Setting myself small goals every day
Stopping my excuses
Making myself a priority
Christine adds, "The Healthy Mummy community has been such a big help with my journey especially my local support group. They have helped motivate me and support me all the way. I am so grateful to this community and so happy I made the decision to join and now become a lifetime member ."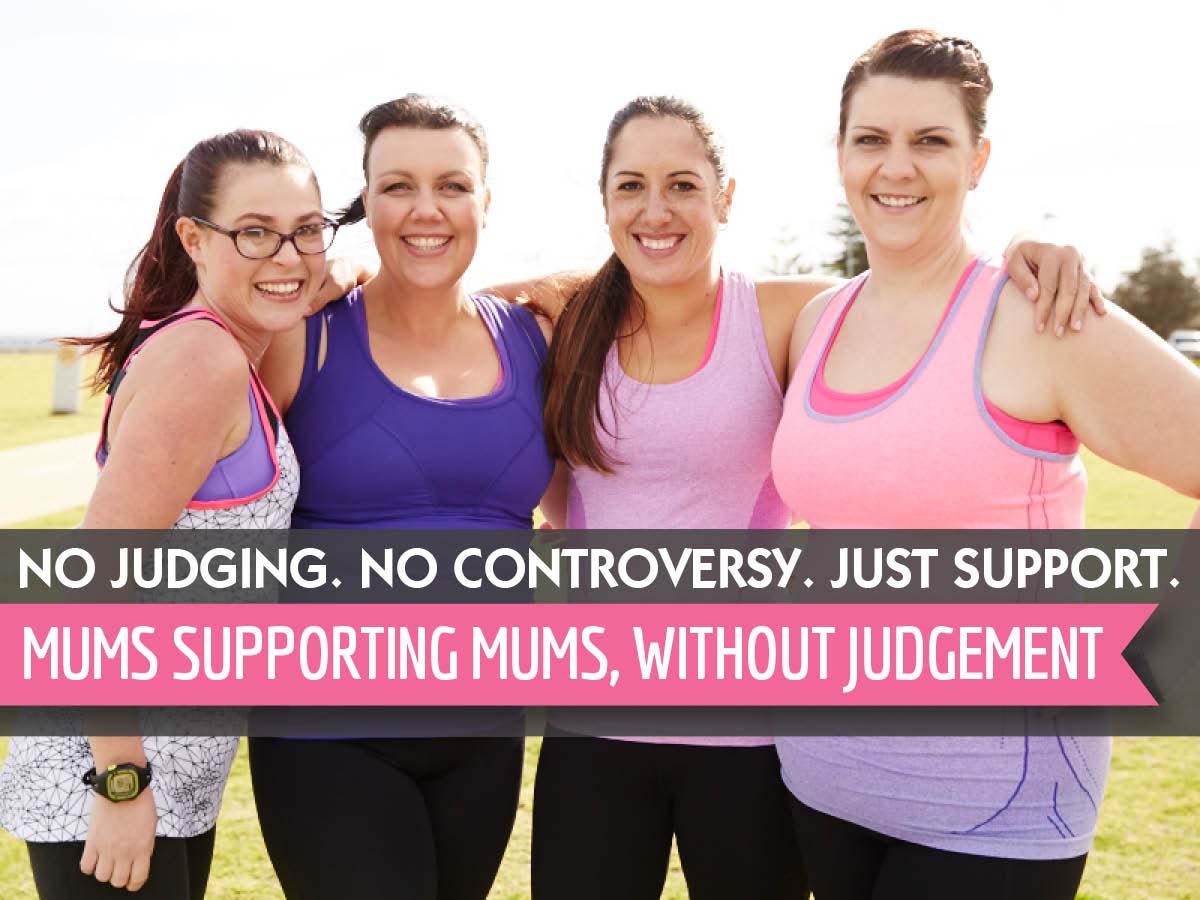 Bridget has lost over 140cms
"Hi, I'm Bridget, I'm a mum of 2 girls, 4 and 7 and I work as a teacher as well as full time mummy duties.
"I have been following Healthy Mummy for over 4 years and I have actually not lost any weight at all! But I have lost over 140cms and completely changed my body.
"I just wanted to give a different perspective on why I follow Healthy Mummy.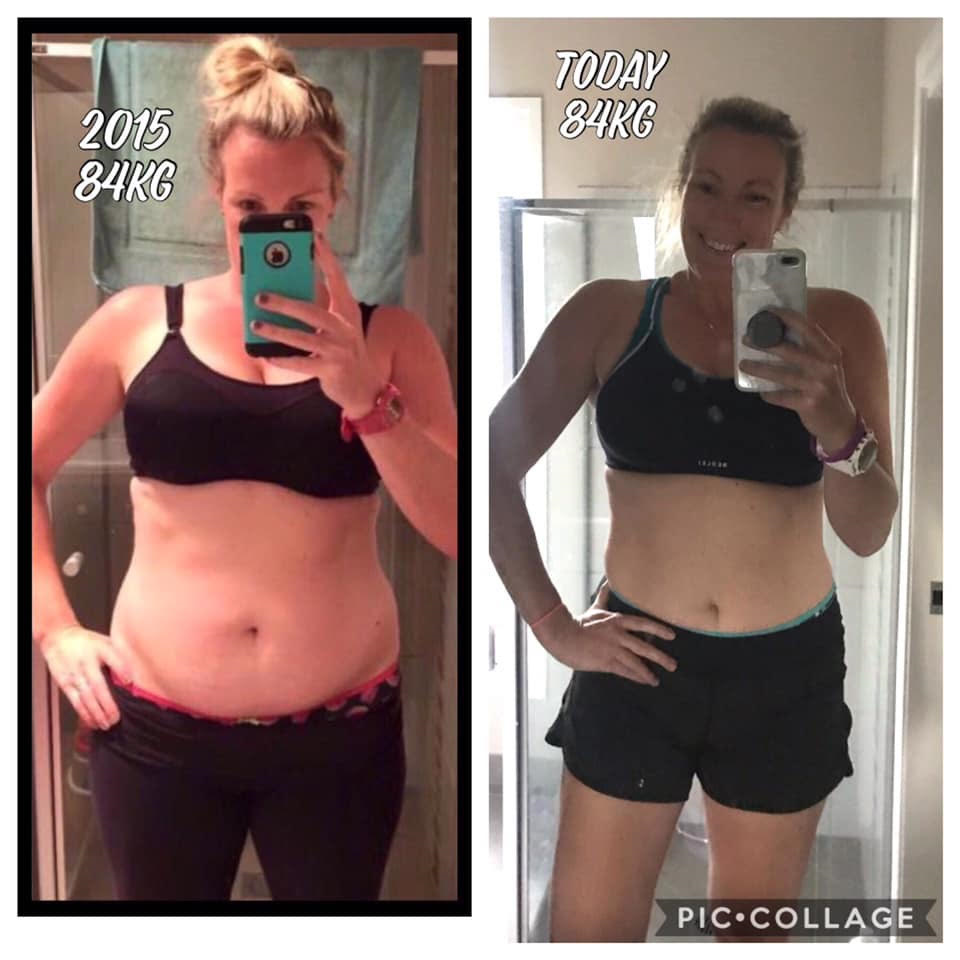 "For a long while, it's been more than trying to lose weight. I find the routine of Healthy Mummy 28 Day Weight Loss Challenge really help feel like I can keep my head above the water.
"It takes away the stress of planning my weekly meals and looking for recipes and writing a shopping list. I can pick and go and know it's at my fingertips when I need.
"The meal prep has been a massive help. I find for me I get really anxious in that rush after work and school and when I know dinners ready I can relax and this carries on to my girls.
"Life is hard enough and it's really important we can find anything that can make it easier and for me, that has been The Healthy Mummy."
Bridget's Tips:
The 3 Ps: Plan plan plan
Meal plan: it will keep you on track during the week and it will also save money and time.
Exercise plan: we have time for exercise but you have to work out where it fits for you. Look at your week and see what fits on what days. It will be different for everyone
Plan your week: write it down, every mum duty, meeting, work, kids sports, your exercise etc. It gives you a good guide what your week looks like and also shows what meals you might need to prep ahead of time.
"I find when I do this I feel in control and on top of things. I don't meal prep every meal Sunday I know my schedule and I meal prep 2-3 ahead of time.
"Healthy mummy is all about working for you and by planning you can easily change it day by day, week by week to suit you."
Nic Marnel has lost 60 kilos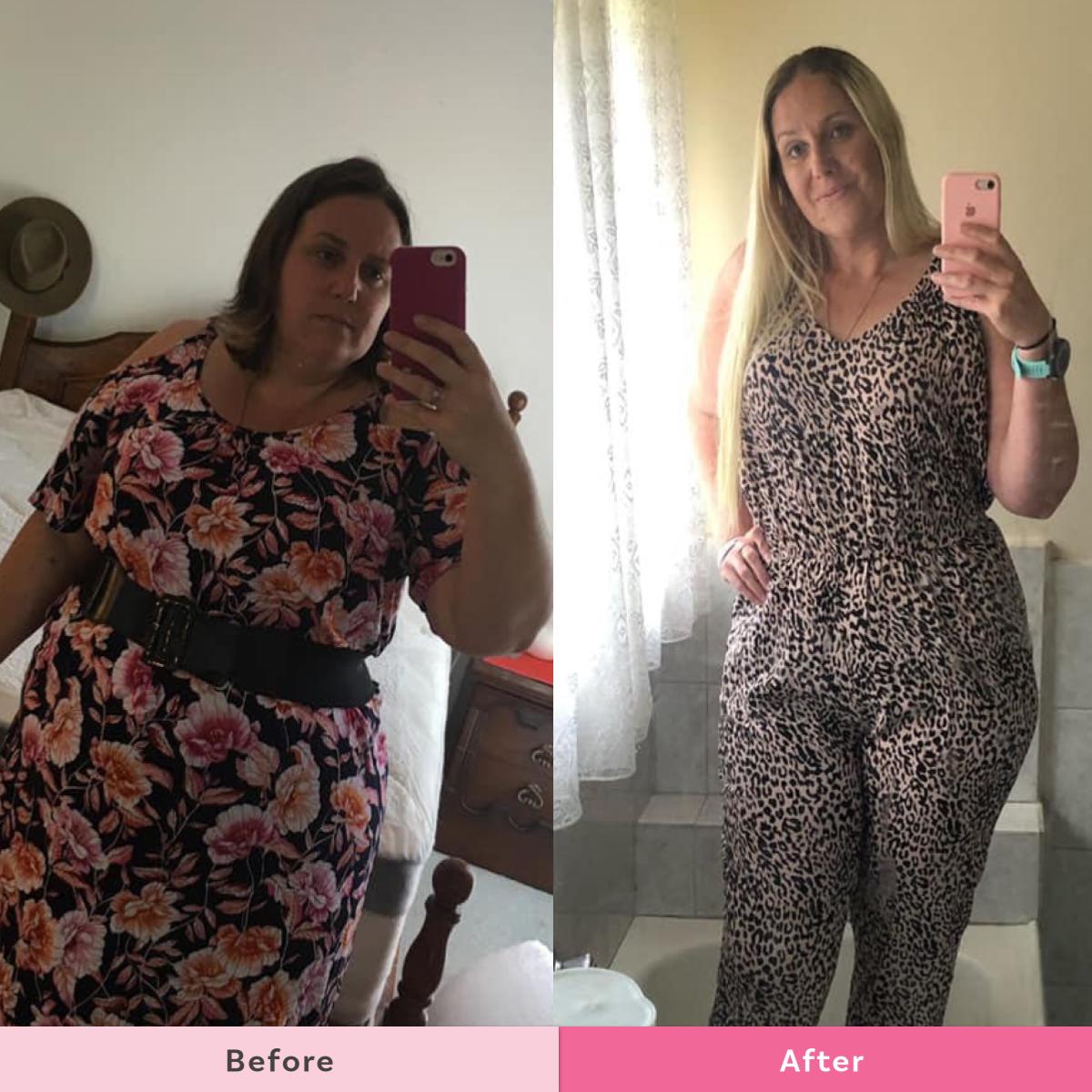 "Hi! I'm Nic, I'm a 38 yr old mum of 3, Tahli 18, Punaika 9 and Hikawera 6. I live in Melbourne.
"I started my Healthy Mummy journey after I split from my husband and I realised I needed to do something for my kids and myself because I was all any of us had.
"I wanted to start to LIVE my life. And being 146 kilos I really needed to do it right. I've been following Healthy Mummy for 22 months so far. I started with Healthy Mummy Smoothies and free recipes. I'm now a lifetime 28 Day Weight Loss Challenge member. I've lost 60 kilos thanks to Healthy Mummy.
"Over the last few months I've allowed bad habits and excuses to enter my life and as a result, I've gained 10kgs and lost a lot of fitness.
"My goal although I would love to lose weight and get to a goal weight, is to get some amazing fitness. I want to be able to run faster and longer. Running has become my thing through my journey and I've gone from not running at all EVER to running many different events with my latest being my first half marathon.
"I love waking up each day to my Healthy Mummy Smoothie. I couldn't survive without my cookies and cream.
"If you asked me for my favourite snack we would be here forever. There's so many from sweet to savoury. Any craving I have I know there's a healthy option from the Healthy Mummy recipes."
Nic's tips:
"My biggest tips for those starting would be relax and take it one step at a time. You don't need to do it all at once.
Set yourself small achievable goals. But also plan how you will achieve these.
Plan and prep. Have a meal plan done and do as much meal and snack prep as you can to stay on track.
And for those in the position I'm in right now and getting back on track.
Stop comparing yourself to your old self.
Don't expect to be back where you were instantly. It took you time to get there in the first place.
Remind yourself you know how to do this. BE POSITIVE.
Rmember the tips from the beginning.
"Healthy Mummy has changed my life in so many ways. My family is happy, healthy and complete. I've met the most amazing people and made life long friends. I've had so many amazing opportunities and experiences. And it's not over. I'm here for life. Because this is a lifestyle not a quick fix diet."
Thanks for sharing a little bit about yourselves girls. We can't want to join you on the December 28 Day Weight Loss Challenge.
The mums only 5 star rated app with over 1.6k reviews in 8 weeks!!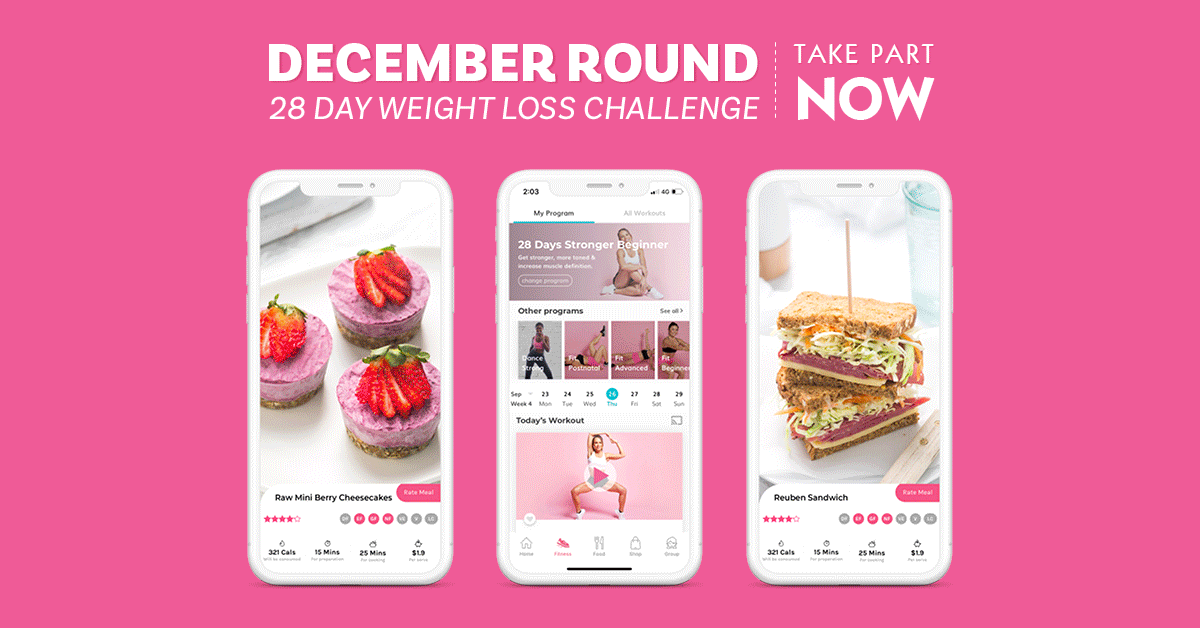 You get unrestricted access to :
● Nutritionist & chef designed weekly meal plans
● Personal Trainer crafted At-home workouts- 28 minutes and under
● Daily Motivation from My Coach
● Personalised Shopping lists to make life easy
● Over 4,000 healthy and delicious recipes at your fingertips
● REAL TIME support from The Healthy Mummy Team and OVER 200,000 other mums