Meet the Mums who will help you smash your goals this September!
Whatever your health or weight loss goal this September, you will find so much support in The Healthy Mummy Community from other mums who have your back and will help you smash those goals!
Every month we select a group of real mums like you, who are changing their lives and living The Healthy Mummy lifestyle. They are there to share tips and help guide you through the 28 Day Weight Loss Challenge.
Today we'll meet three of these amazing women who between them have lost 75 kilos! They share their own weight loss stories and give invaluable advice to help you stay on track.
Lauren Buckley – Weight Loss Results 20 kilos
Lauren says, "Hi, I'm Lauren, I'm 40 and mum to Miss 5 and Mr 3. I live in Melbourne and love that Healthy Mummy and the community have really kept me going this year.  I've lost over 20kg with the Healthy Mummy. 
After a lifetime of weight issues from childhood, the Healthy Mummy has given me the tools to set me free of yo-yo dieting and the unsustainable idea of extreme calorie restriction. And in the process, help me unlock my inner confidence and sparkle. 
I've been doing the 28 Day Weight Loss Challenges for three years. I was really unhappy with my weight and self esteem after my son was born. I stalked the page for a while and some of the ads. I was breastfeeding and didn't know if it would work for my family. I gave it a month to try it out and three years later I'm still signing up. 
The Healthy Mummy has taught me to get my portion distortion under control, that I can eat and enjoy food and balance, that consistency counts for much much more than perfection and I'm important – and self care is critical.
I'm usually a Healthy Mummy Smoothie in summer kind of girl. But recently received the newest Premium Healthy Mummy Smoothies. Wow. They are so creamy and delicious. And have been a god send as I'm trying to balance my corporate job and having our kids home during the week.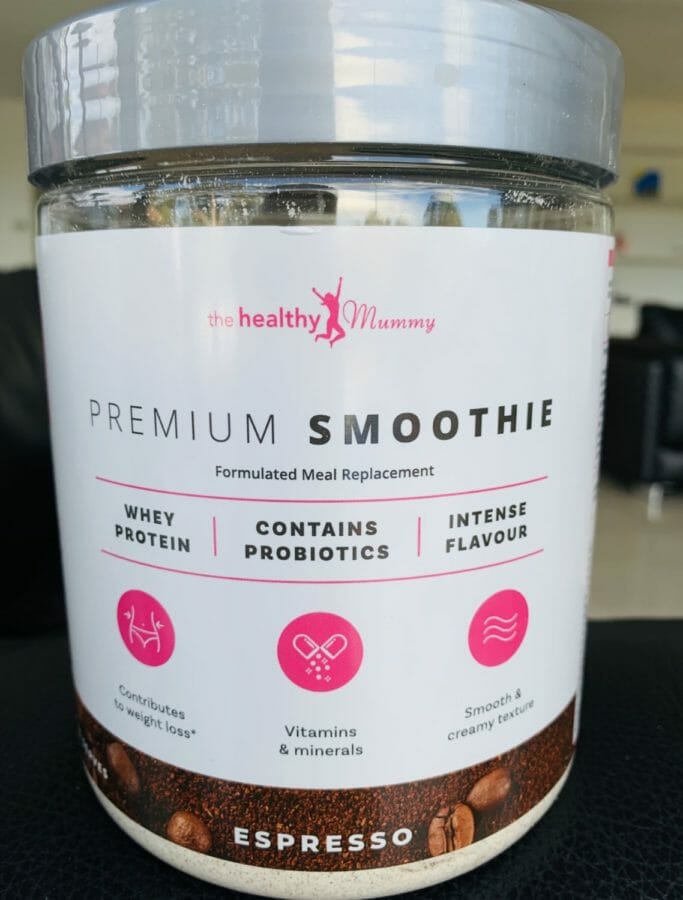 I love living the Healthy Mummy lifestyle. While it gives me the tools to eat a variety of wonderful food and unlock a world of awesome and new exercises, my biggest why is that through the journey,  I have felt reconnected with my inner self-esteem and sparkle. I've struggled with it my whole life and it's an invaluable feeling that motivates me each day. 
My goal is to maintain where I am at and keep working on my physical fitness and strength.
This September my goal is to keep up my consistency in Stage 4 and bounce into Spring with energy and confidence. Plus I really want to try to up my water and aim for 2.5l each day! Ladies. Do not underestimate the power of water!!! Get your bottles ready! "
Lauren's 3 Tips on getting started and keeping going!
Get a 2 litre water bottle! 

I can't live without my digital kitchen scales to help me navigate my portion control
Adjust the plan and keep it simple for you and your lifestyle. For me, that means high rotation of breakfast, lunches and snacks during the week; and really simple snacks.
Samantha Roberts – Weight loss Results 25 kilos
Samantha says,  "Hi I'm Samantha, I'm 31, live in The Whitsundays (Nth Qld) and have a beautiful 6-year-old daughter.
To date, I have lost (on & off) approximately 25kgs.
"I stumbled across The Healthy Mummy in 2016, I watched on the sideline for quite a while then mid 2016 I signed up to the 28 Day Weight Loss Challenge.
Following the 28 Day Weight Loss Challenge, and enjoying the Healthy Mummy Smoothies it has given me clarity, a new love for fuelling my body with what it needs and has helped give me a clear direction on how to maintain a healthy lifestyle.
My favourite meal from the 28 Day Weight Loss Challenge is the "Sticky Chicken Drumsticks" and my favourite snack would have to be the Hidden Veggie Sausage Rolls! Delish!!"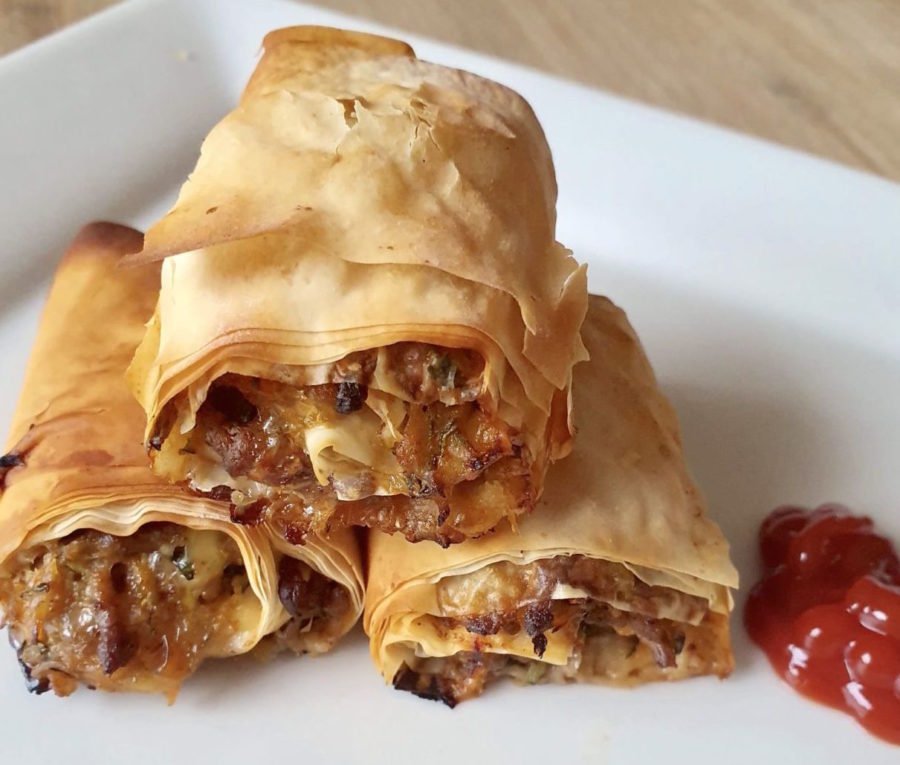 "My why – I started off doing this for me, now it's for my family.  I want my daughter to look at me as a role model who inspires her.  I want my husband to have his happy wife back.  
I started my journey at 114kgs+ and am currently sitting between 88-89kgs.  My ideal goal is to get to 75kgs.
My goal for September is to stay consistent, stay accountable and would LOVE to see myself under 81kgs."
Samantha's 3 Top Tips for staying motivated
Dedicated attitude and mentality.  Finding motivation begins with having the right mentality.  This involves picturing your goal, being positive and taking action.

Don't be hard on yourself and let one bad day ruin the next.  We get the opportunity to start fresh every day.
Be proud of yourself.  Celebrate the small wins.  Every step forward is edging you further and further towards your goal.
Cassie Ralis – Weight Loss Results 30 kilos
Cassie says, "Hi I'm Cassie. I'm 39 and live in Christmas hills VIC. I have two kids 15 and 12.
I have struggled with my weight since I was a teenager. It would go up and down constantly and I was never comfortable with the way I felt or looked.
During 2018 I was lost. I had all sorts of anxiety, anger and depression. When I got on the scale early in 2019 I broke down as I was the heaviest I had ever been. This was my moment that I knew something had to change.
I found The Healthy Mummy in February 2019 and have been following the 28 Day Weight Loss Challenge since then. This program has completely changed my life.
I have lost 30kg and over 150cm from my body. But what I have gained has also been amazing. I am now happy, confident and I have finally found my sparkle.
My goal was to get to 60kg but recently my focus has changed. I am now wanting to look and feel healthy and just be a great role model for my kids.
It was not always easy at the beginning. I struggled to eat so much. I felt like I was eating constantly. My biggest hurdle was breakfast. I have always struggled to eat in the morning. The Healthy Mummy Smoothies have been my lifesaver.
I found in the beginning that changing a couple of things at a time made it easier to stick to.  I would swap out things one at a time and gave myself plenty of time to adjust. I was also not too hard on myself. If I slipped up one day I would dust myself off and start again the next day.
There are so many amazing meals but my favourite would have to be the Stovetop Lasagna. I am also addicted to the wholemeal choc chip muffins. I always have a stash in the freezer.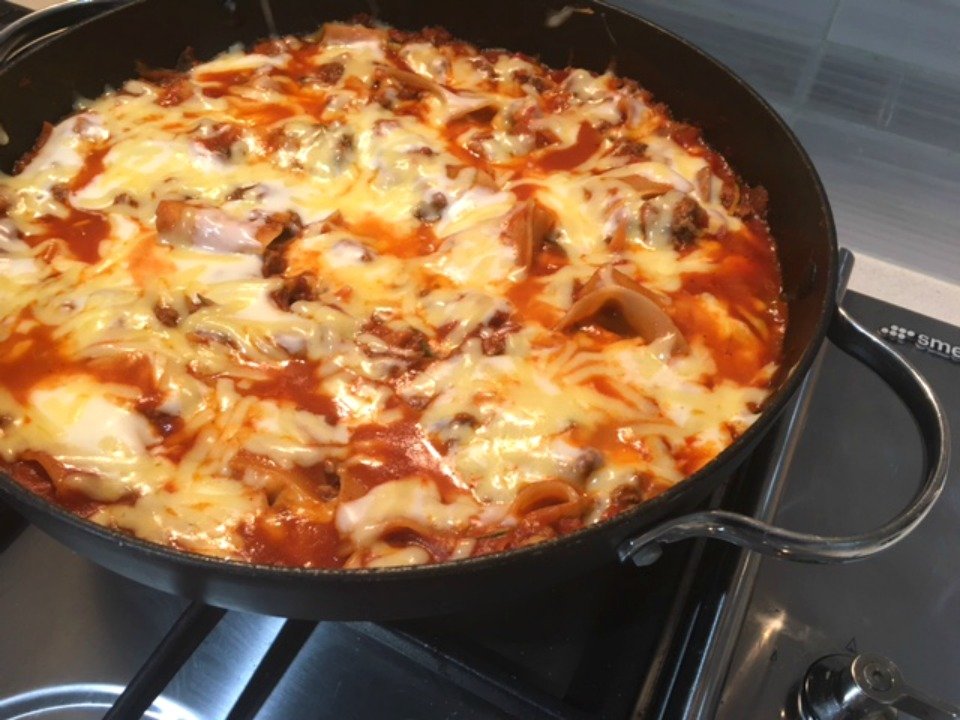 My goal for September is to increase my water intake and start toning my arms and legs!"
You can find Lauren, Samantha and Cassie along with our other Motivating Mums in The Healthy Mummy Community cheering you on!
Join them today on the 28 Day Weight Loss Challenge!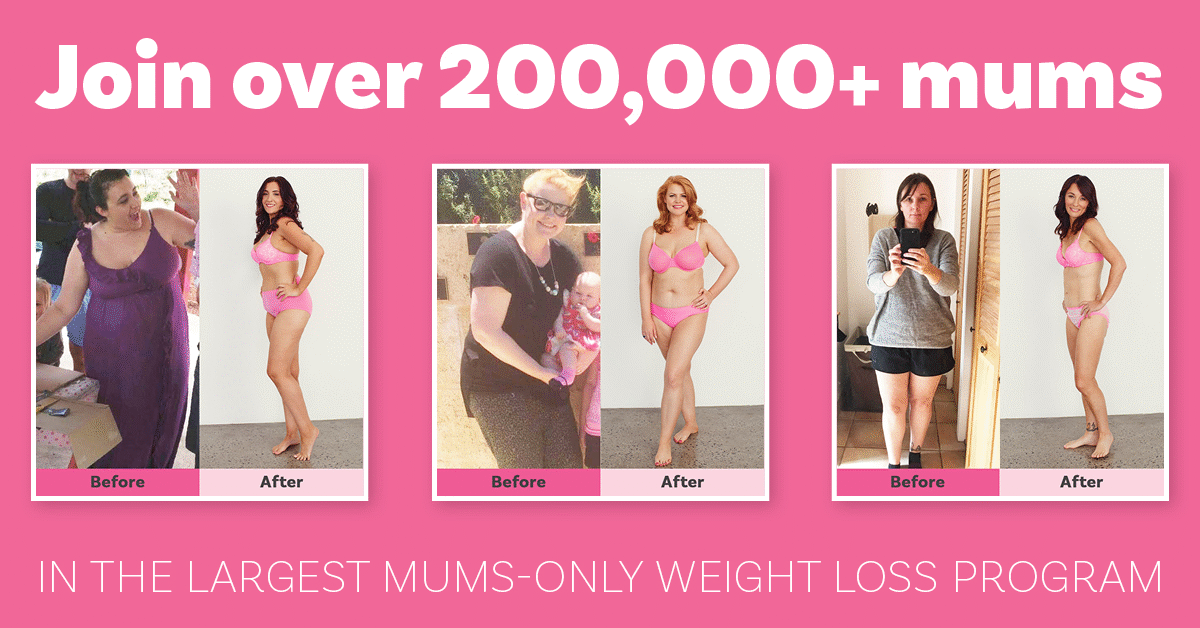 Want to shift your baby weight but feel like you have NO TIME in your day to exercise and eat healthily? That's where the Healthy Mummy's 28 Day Weight Loss Challenge can help.
Our Challenge entails:
28 days of at home exercise routines (no gym needed) – with video instruction
Customisable and breastfeeding friendly meal plans
Time-efficient exercises for busy mums – under 30 mins
Challenge combines Pilates exercises with interval and circuit training (HIIT)
Suitable for basic to advanced fitness levels.
Home to thousands of EASY-TO-MAKE recipes.
To find out more about joining the 28 Day Weight Loss Challenge.
PLUS – connect with THOUSANDS of other mums on the 28 Day Weight Loss Challenge by joining our free support