We have an absolutely INSPIRING group of 10 MOTIVATING Mums to help you navigate the 28 Day Weight Loss Challenge through the month of October.
Meet our 10 amazing Motivating Mums for October
We all know staying on track can be tough at times, but these awesome Healthy Mummy's promise to be there with you every step of the way on your 28 Day Weight Loss Challenge.
Amy Thomson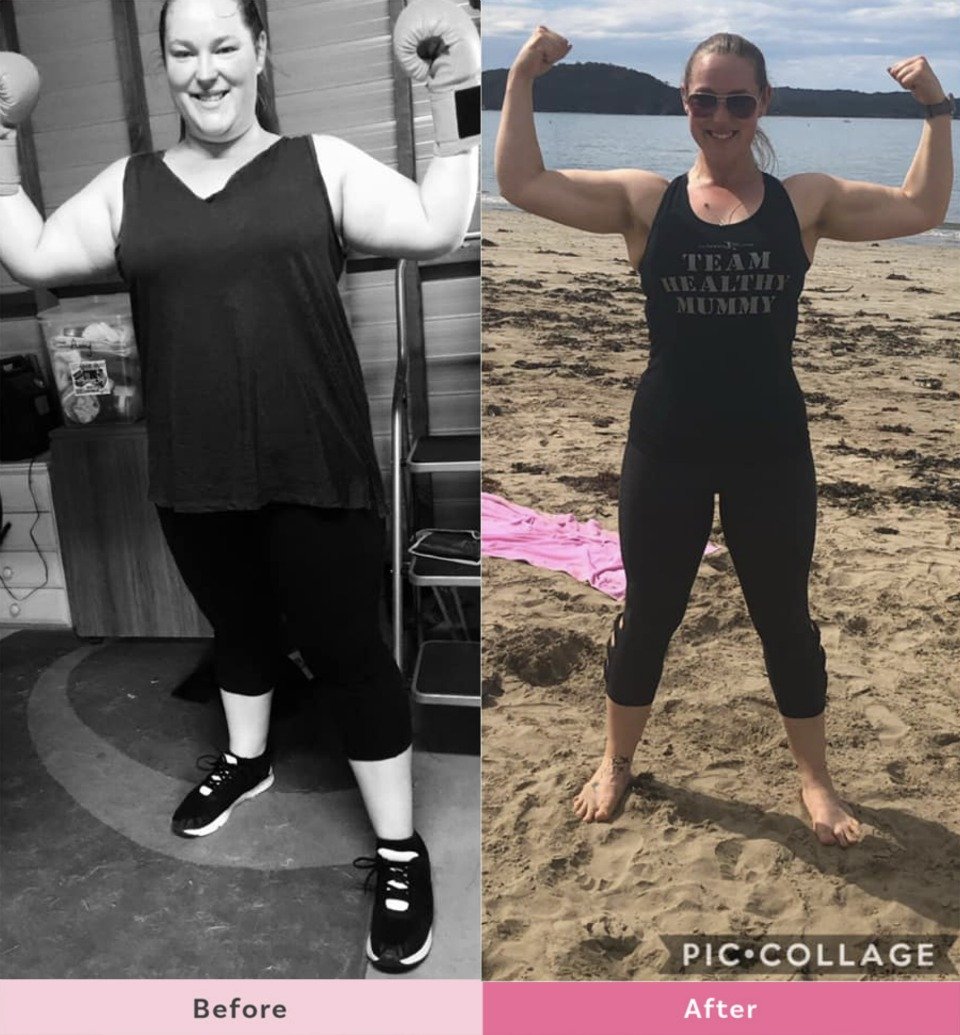 Amy, 27, is a mum to a 7 year old boy and lives in Braidwood, NSW.
Amy started the Healthy Mummy 28 Day Weight Loss Challenge in April 2018, sitting at 120 kilos and has lost over 40 kilos.
Amy shares, "I decided to change my lifestyle because I was sick to death of feeling worthless! I started by writing out all the negative ways my current lifestyle made me feel. I was depressed, extremely self-conscious, I felt judged and worthless.
I decided to invest in me! I was worth the time, the effort and the money. It was time to focus on me! 17 months and some hard work and determination later, I have successfully lost 40.3 kilos!
I have not only lost a large amount of weight, but I have cured my fatty liver disease and I no longer have PCOS!!"
Amy's top 3 tips
Only focus on losing 5 kilos at a time! If you have a lot of weight to lose, the big number can scare you. Break it down into smaller achievable goals and before you know it, you will be at your goal!
️
Write down and share any Non Scale Victories you experience. When we lose weight we can get too focused on the scales; by focusing on other positive things such as smaller dress size, running further or having strong willpower moments, we remind ourselves that we are moving forward, even if the scales don't move.
️
Set small achievable goals for each day. This will build up your sense of pride and achievement, and will be a great reminder of how far you have come!
Amy's favourite recipes
"My favourite Healthy Mummy recipes from the 28 Day Weight Loss Challenge include Stovetop Lasagna, Mexican Lasagna, Honey Mustard Chicken, Choc Chip Banana Bread and Spiced Chickpea Nourish Bowl."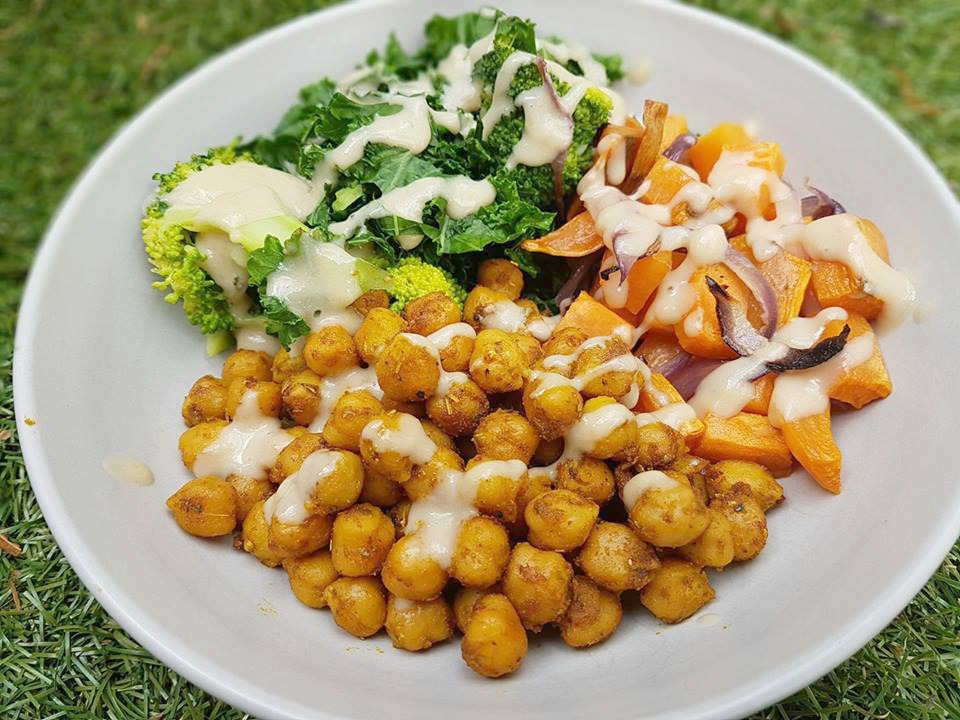 Amy adds, "I am so incredibly glad I decided to join The Healthy Mummy, this lifestyle change and the supportive community has changed my life! I am so confident, Healthy, happy and strong!"
Join Amy in the 28 Day Weight Loss Challenge NOW! 
Georgia Trembath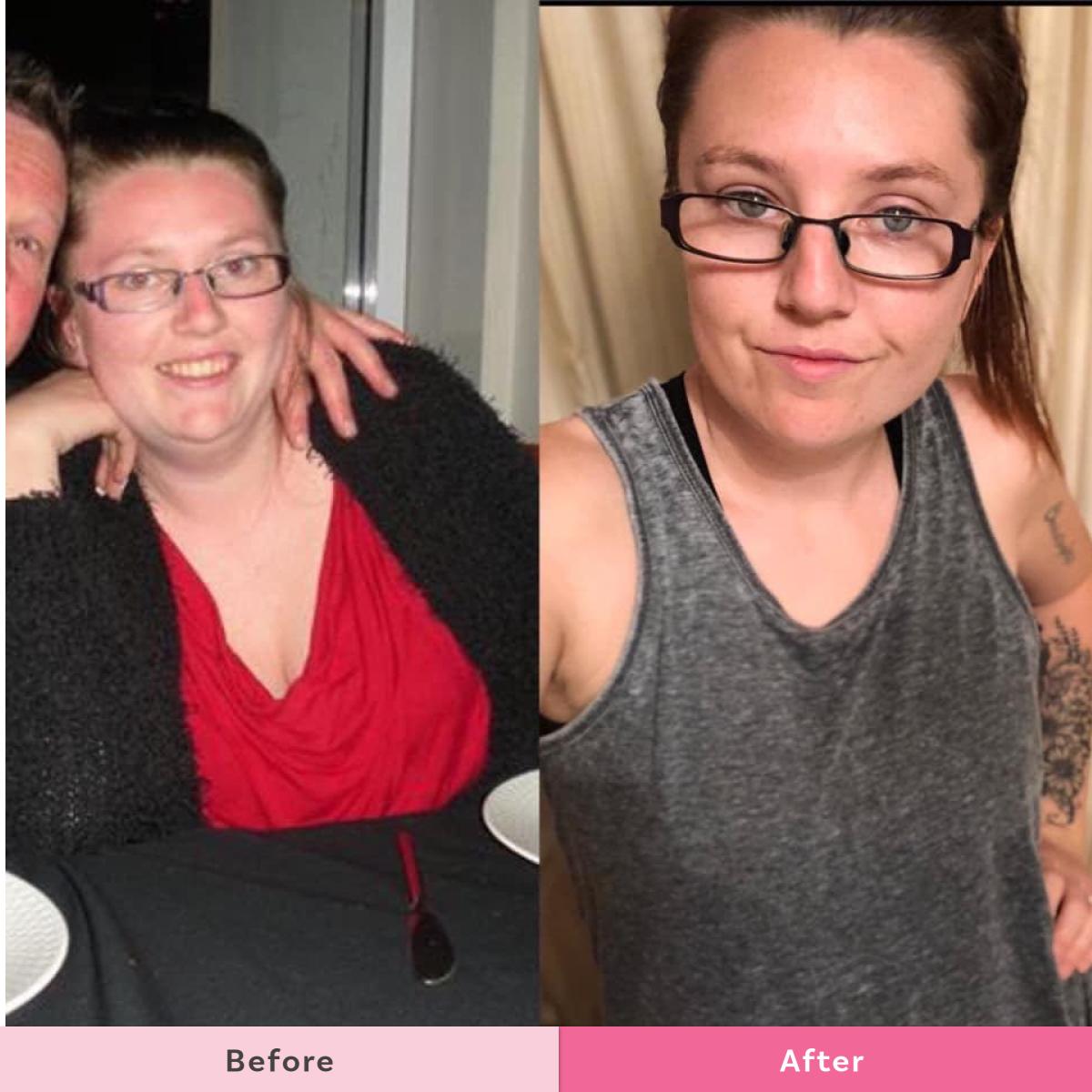 Georgia, 26, from Perth is a mum and step mum of three kids aged 11,7 and 2.
Georgia has lost around 18 kilos since January 2019 with the Healthy Mummy 28 Day WeightLoss Challenge but has recently let old habits creep back in so really needs to kick them and get back on track.
Georgia shares, "I started with the Healthy Mummy because I saw someone ask "are you being the woman you want to be?"And I realised I wasn't, I was unhappy, unhealthy and so lost.
So I decided I needed to change and truly become the woman I want to be, it's not easy and I have slip ups but I'm going to keep on going."
Georgia's goals
"My goal is to become strong and fit.
This is the first winter In YEARS that I have not gotten sick! No bugs, no colds no nothing! While the rest of my family have had a bad cold/cough."
Georgia's favourite recipes
"My favourite meal is the Coconut chilli prawns and my favourite snack is Peanut bubble crunch."
I have a Healthy Mummy Smoothie every single day for breakfast, they're my favourite."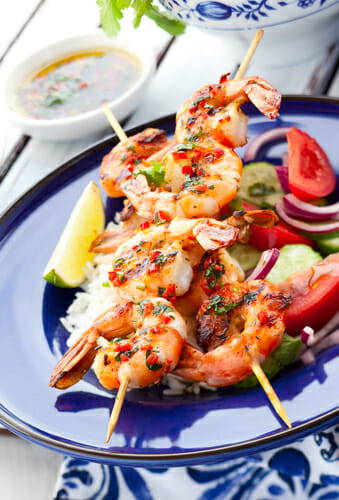 Helen Cox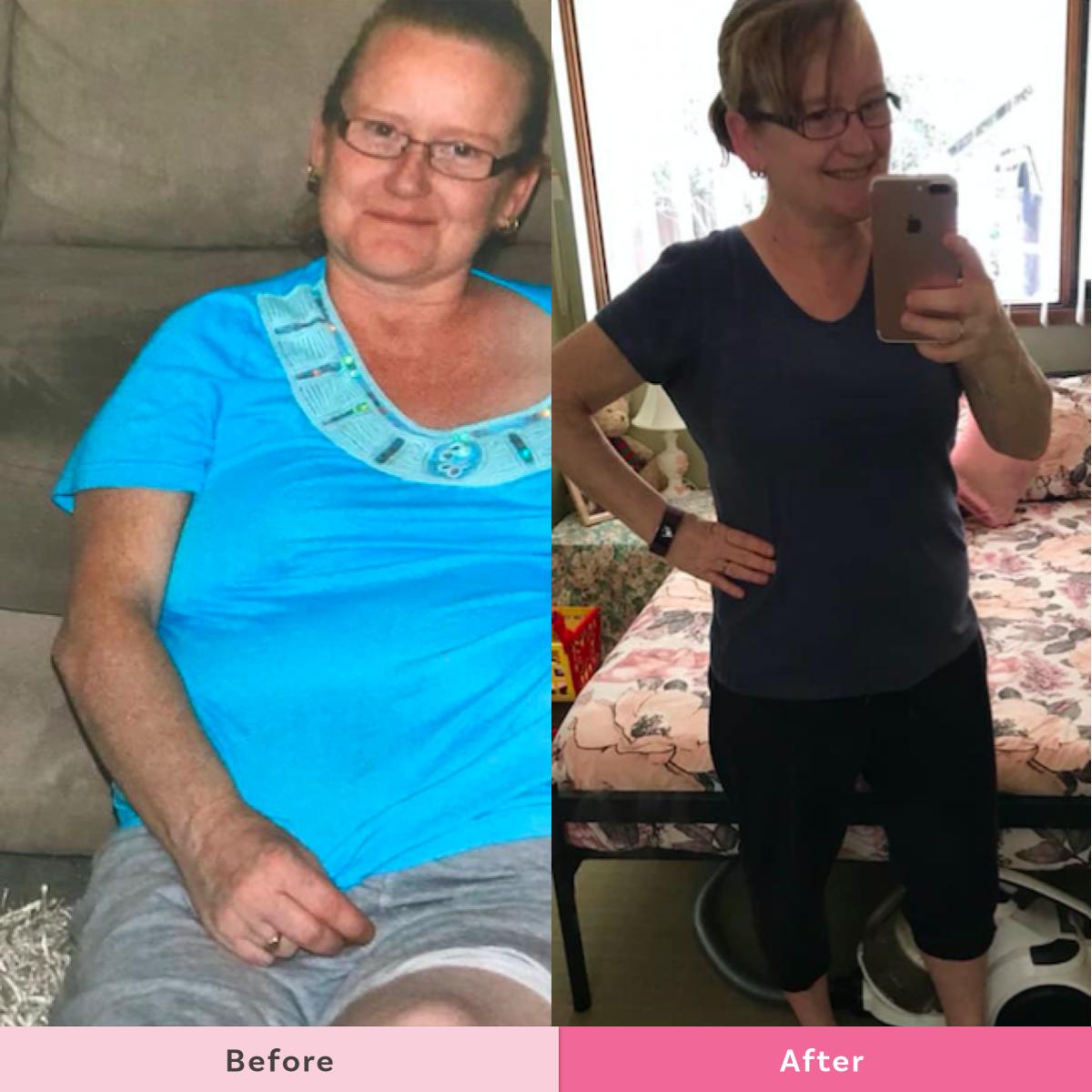 Helen is a mum of three children aged 22, 20 and 5 and lives in Sydney.
She found the Healthy Mummy 28 Day Weight Loss Challenge in April 2017 and signed up in June of 2017.
Helen shares, "Around the same time I was undergoing dental treatment and whilst sedated it was picked up that I had high blood pressure and I was advised to have a full medical appointment. My blood pressure was 146/99 and my cholesterol levels were above average for a woman of my age. I was 44 years old and it terrified me.
Helen admits it's taken her 2.5 years to lose 18 kilos by following the 28 Day Weight Loss Challenge and having a Healthy Mummy Smoothie occasionally as she just loves the Healthy Mummy food.
Helen adds, "Changing my lifestyle and exercising such as boxing in my garage, dancefit, walking and tabata has been paramount to turning my health around and I now have so much energy to keep up with my very active 5 year old."
Helen's favourite recipes
"My favourite healthy mummy meals/snacks would be the Chicken Laksa and Coconut orange cake."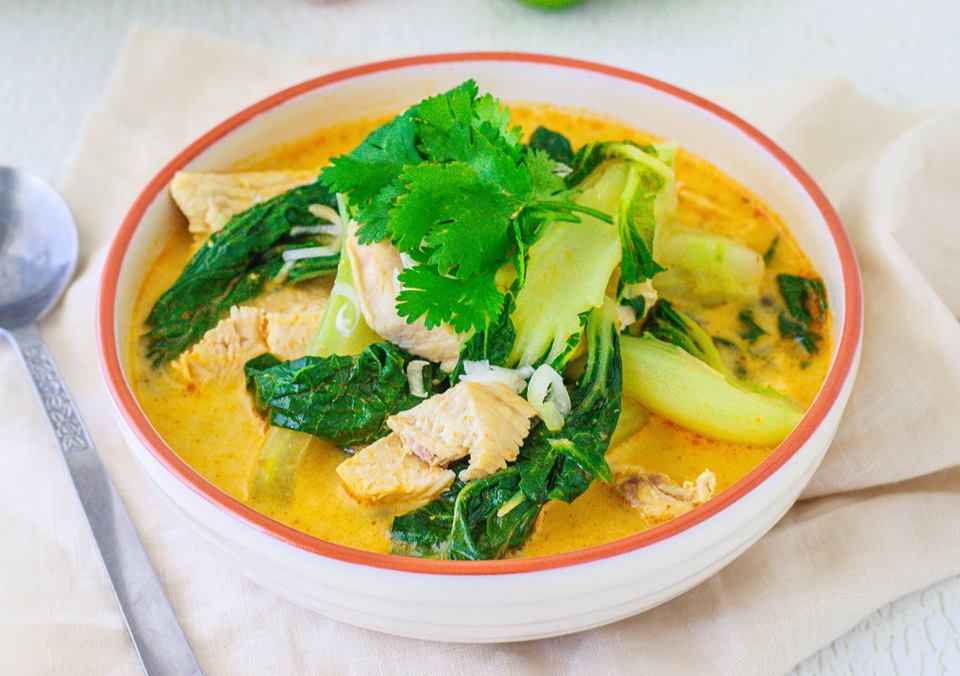 Helen's top 3 tips
Change things slowly. When I first joined I concentrated on my food and water then later incorporated some exercise and that was walking everyday so I didn't feel too overwhelmed
 Find a exercise you enjoy. I love walking as I find it's great for my mental health also.
Take it day by day and remember it took time to gain the weight and will take time to lose it too especially when we are older mums.
Bree Thompson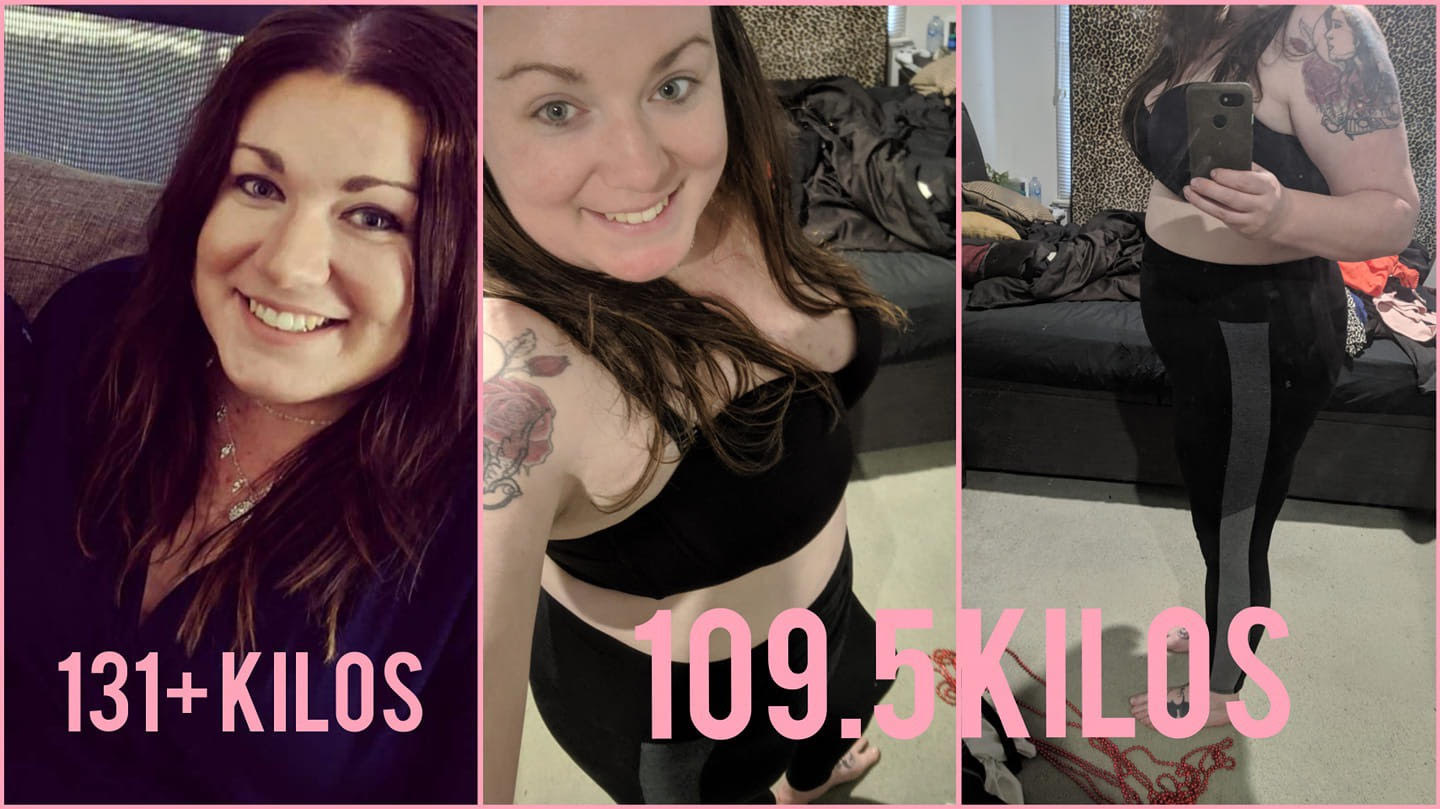 Bree, 29, is a new mum to a one-year-old boy from Bendigo, Victoria.
She discovered The Healthy Mummy 28 Day Weight Loss Challenge about halfway through her pregnancy in July 2018 and became a member in December 2018 (3 months after her son was born) when she was weighing 131+ kilos.
Since December, she has lost a total of 21.5 kilos, 12.4 of that since May 2019.
Bree's favourite recipes
Bree shares, "I have tried so many Healthy Mummy recipes, but my favourite meal would have to be the Slow-Cooked Beef Nachos and my favourite snack would be Dark Chocolate & Herbal Tea.
I have been having amazing success by having Healthy Mummy Smoothies either once or twice a day along with the Healthy Mummy Meals."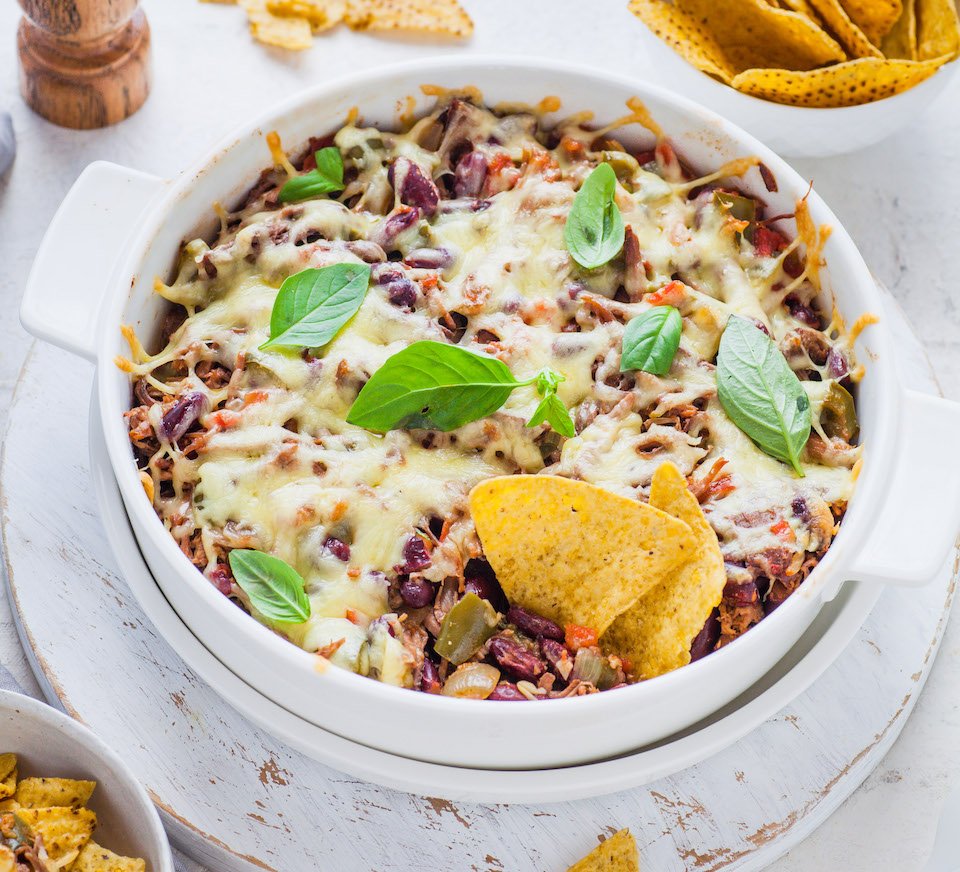 Why Healthy Mummy?
Bree says, "My reasons for starting the 28 Day Weight Loss Challenge was because I knew that I needed to change my ways, not only for my own mental & physical health but to be a happy and healthy role model for my son.
My goals are to lose another 39 kilos, to become healthier stronger & fitter and to become the best version of myself."
Bree's top 3 tips
Customise your meal plans to suit your families needs and tastes, it is much easier to stay committed when you are eating food that your family loves.
Meal prepping is key. It's a great way to stay on track each week.
If you do have a bad day (for whatever reason!!) DO NOT punish yourself. We are still human. We make mistakes. We all have bad days.
Bree adds, "If you stumble, pick yourself up Mumma. You're going to absolutely crush this!"
Stacey Webb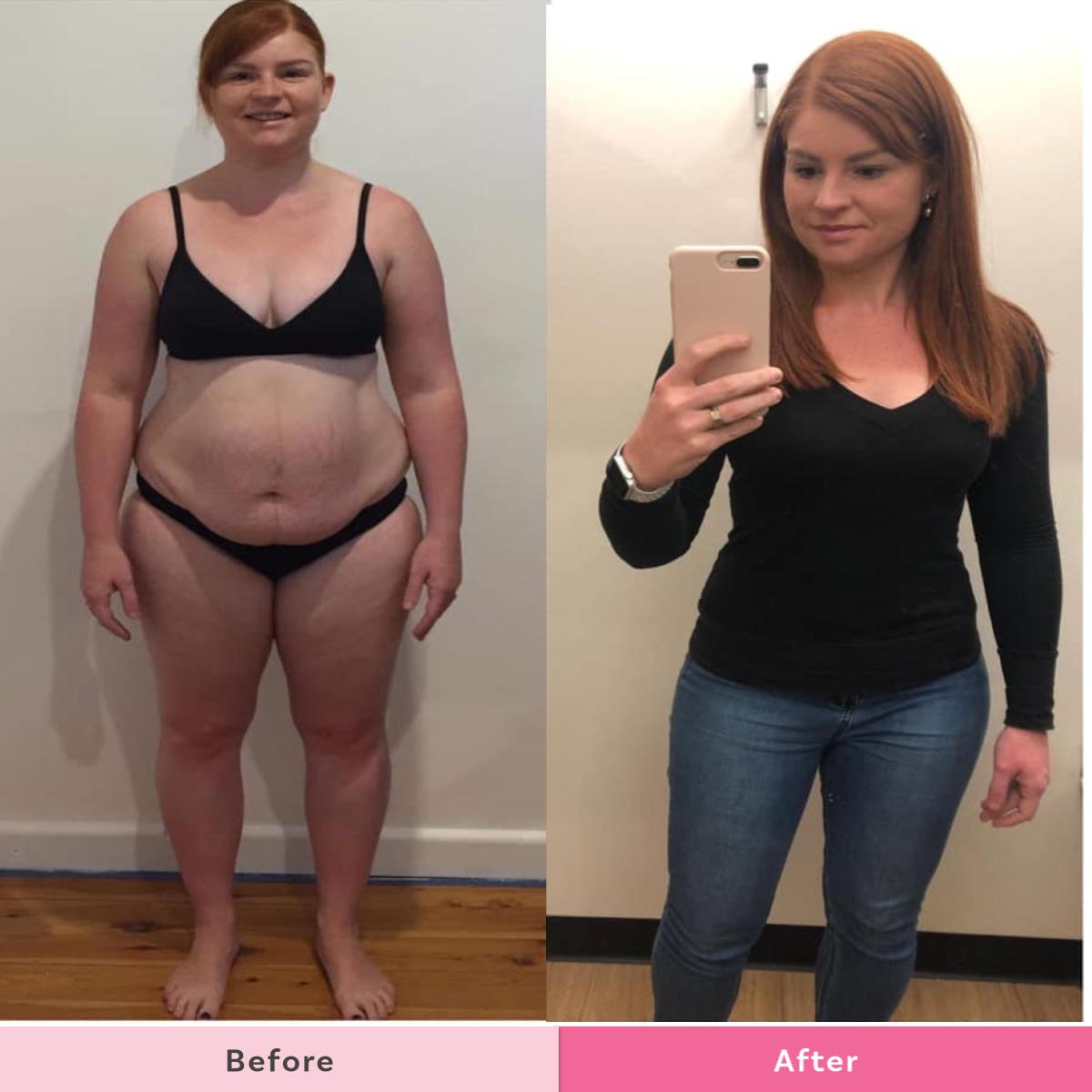 Stacey, 35, from Sydney, is a mum to four children aged 7 years, 5 years and 1-year-old twins.
She has been doing the 28 Day Weight Loss Challenge for 3 years and lost 14 kilos.
Stacey shares, "I originally lost 10 kilos with the Healthy Mummy and maintained my weight loss for months, including during a back injury. I fell pregnant with twins and had a Healthy Mummy pregnancy. When the twins were born I ate Healthy Mummy meals and snacks and when I had clearance started with my Healthy Mummy exercises. 
Why Healthy Mummy?
Stacey says, "I have scaled and modified my exercises when I have needed to from injury, pregnancy, and postpartum fitness. The Healthy Mummy really helped me with so many journeys.
To date, from one month postpartum after the twins until now I have lost 14 kilos with the Healthy Mummy.
My goal this time is to continue being healthy, and to be fitter and stronger.
I am not too fussed on wanting to lose anymore weight. I am quite comfortable with my weight, however, I would love to increase my strength and fitness."
Stacey's favourite recipes
Stacey's favorite meal is Green Chicken Curry with mixed veggies and her favourite snack is the Choc Mint Balls.
"I also use the Healthy Mummy Smoothies with the Healthy Mummy Protein powder and water."
Stacey's top 3 tips
Make extra. I love cooking my dinners fresh every night and I make extra to make some freezer meals. Perfect for those days where life is just too chaotic and prevents getting takeaway.
Take photos. – It can be so easy to get disheartened when you jump on the scales and don't see a change. But photos can show more changes in your body. You don't have to show anyone the pictures but when you go to compare photos and see the changes you will be glad you took them. So set the timer on your phone and take those photos!
Record your goals. – Setting yourself attainable and achievable goals is a great way to help you. Small goals to help you keep going. So write it on your phone/ put it in your notes on your phone. No goal is too silly."Do not compare yourself to others. Every journey is different even if you have the same weight and height as someone else."
Stacey adds, "Working long hours with a husband who works long hours and 4 kids means we are always busy. But with the Healthy Mummy I am healthier, fitter and stronger. But the biggest health benefit has been my mental state, my lowered anxiety levels and increased body confidence. I am loving me!"
Chelsea Dickson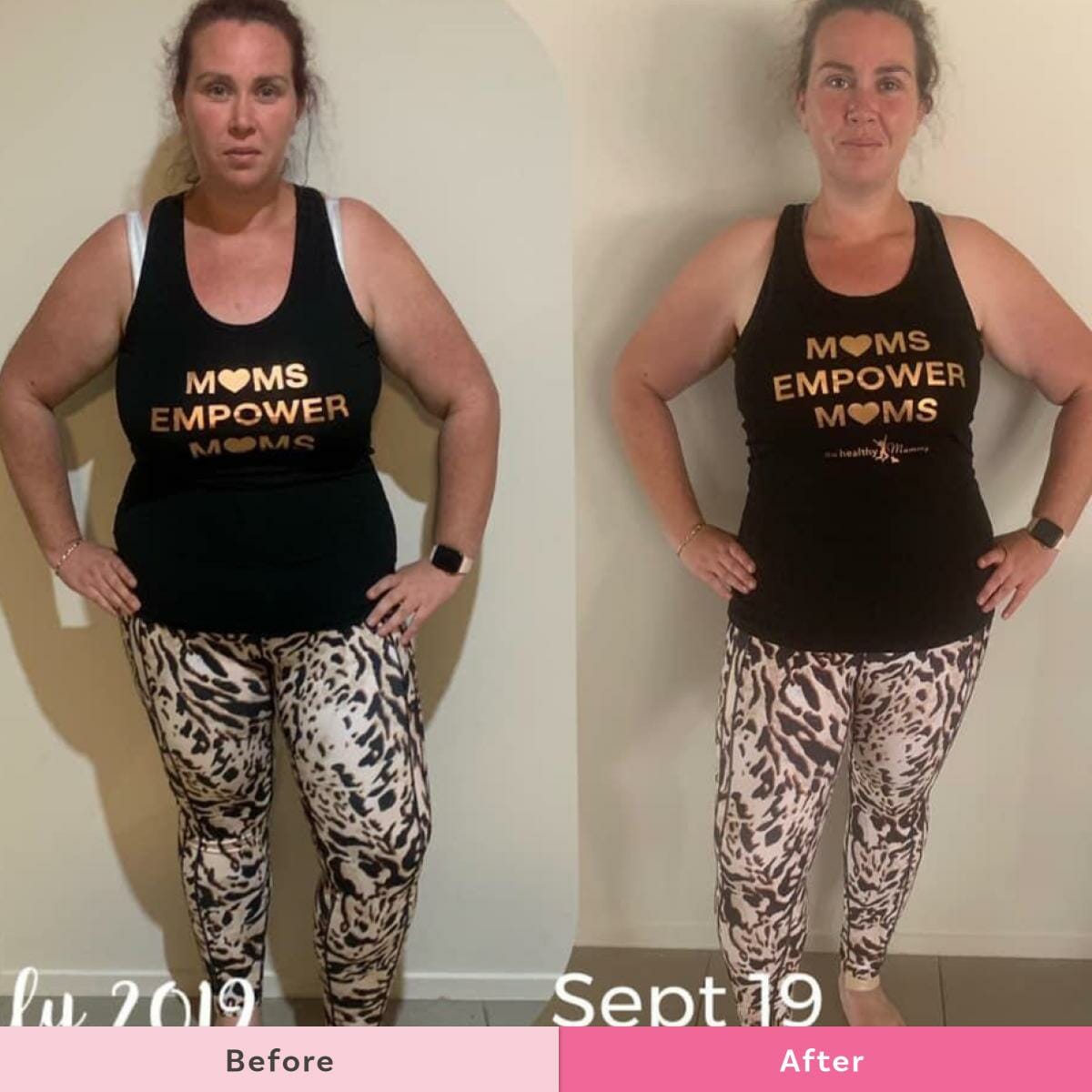 Chelsea, 32, is a mum of four kids aged 10, 6, 3, 2 from, Sunshine Coast, Gympie. She has lost 38 kilos since joining the 28 Day Weight Loss Challenge is March 2019.
Chelsea's favourite meal
"My favourite meal is the Chicken Parmigiana with Salad, my favourite snack right now is the Raw Peanut butter bars. 
I use the Healthy Mummy Smoothies for breakfast or I wouldn't eat, I keep it simple with either a fruit smoothie or an iced mocha & repeat most of the time."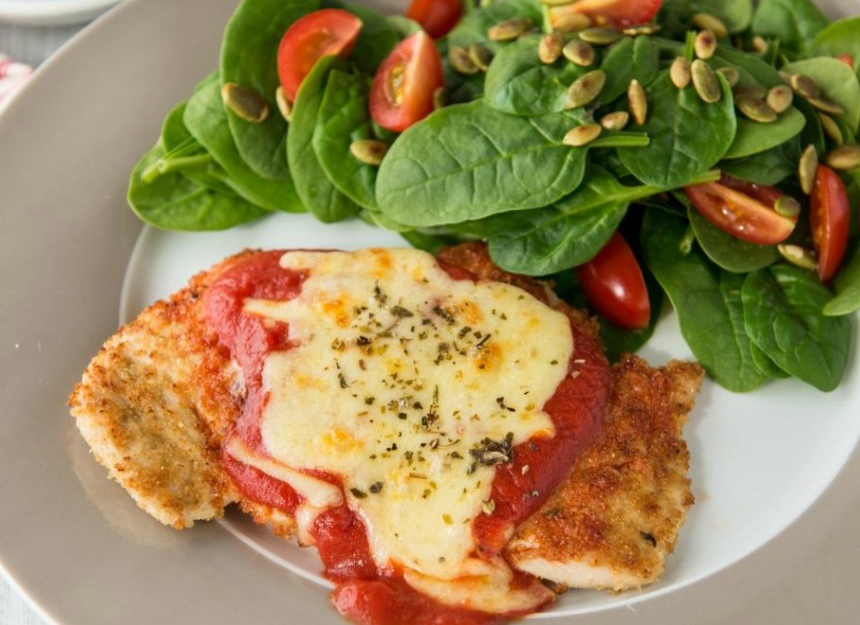 Why The Healthy Mummy?
"I chose The Healthy Mummy 28 Day Weight Loss Challenge as I needed to lose weight but I also wanted to keep it off forever, I also needed to lose the weight as I wanted to enjoy life with my kids & my Partner.
I wanted to stop sitting on the sidelines & I never knew that was possible until the Healthy Mummy.
My Ultimate Weight goal would be 80 kilos and then reassess my fitness and possibly run a marathon."
Chelsea's top 3 tips
Start small. Small changes add up over time so start small & transition.
Repeat meals that work for you & your family to stay in your budget.
Modify your exercises to you take a break to heal, start small keep it enjoyable & believe in yourself because you can do anything.
"My health is the best it's been in my whole life, the doctor couldn't believe I was so fit & healthy at such a large size."
Louise Cook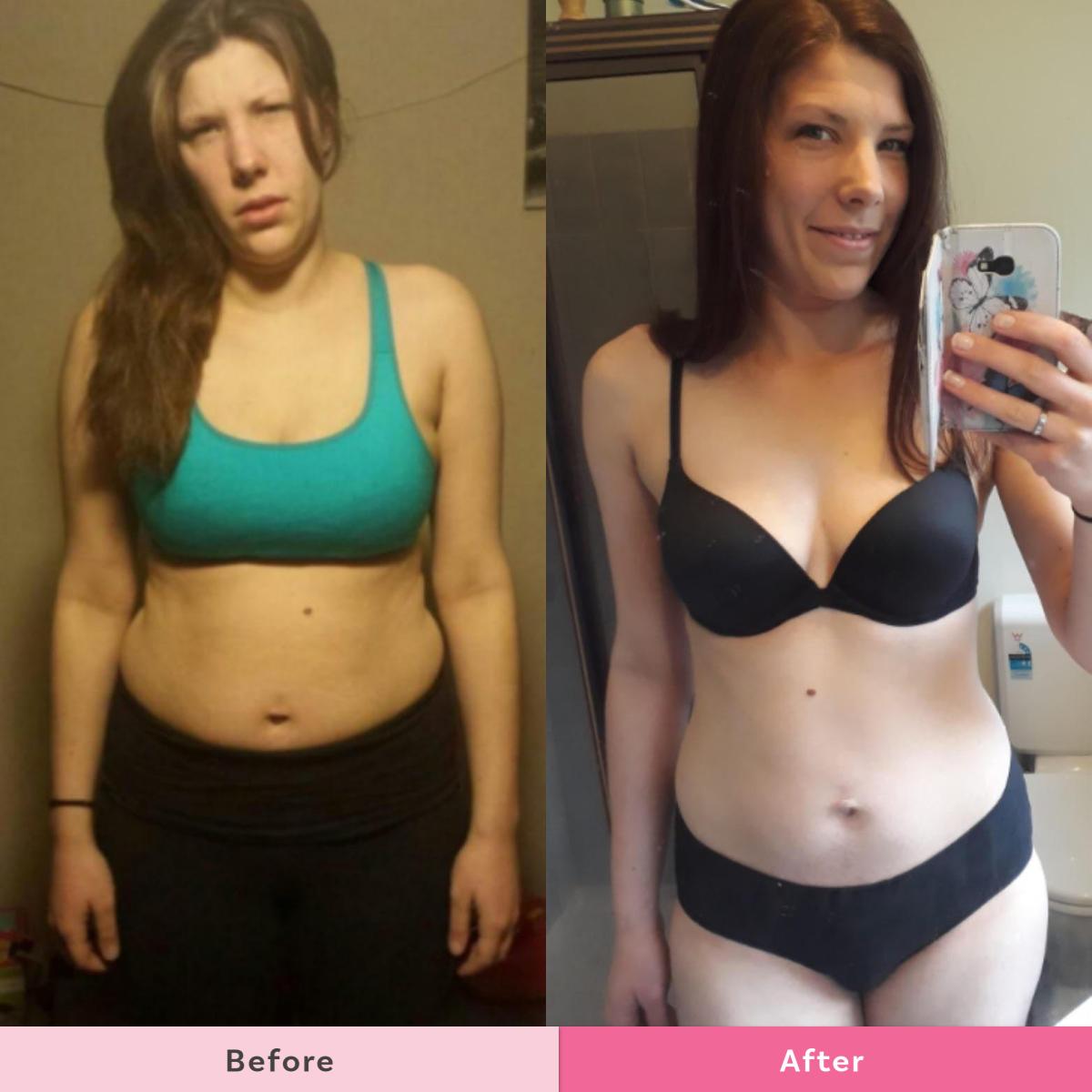 Louise, 31, is from the beautiful Dandenong Ranges in Melbourne, VIC. She is a Mum & Stepmum to three children aged 19, 5 & 2 years old.
She joined Healthy Mummy in late 2017, and says, "although my progress has been slow, I am proud to have lost 9 kilos and gained so much fitness and appreciation for my body.
"I would like to lose another 2-3 kilos, and maintain fitness to start dancing again. It has been almost 15 years and I've only just realised how bad I want to be on the stage again.
The reason why I use the 28 Day Weight Loss Challenge is that I am in control of my food and my exercise, and the Healthy Mummy gives me the tools and support to do that."
Louise's favourite recipes
"My favourite meals on the 28 Day Weight Loss Challenge are Cheesy Taco Pasta & Mexican Lasagna, and my favourite snack is the Weetbix Balls."
I have at least one Healthy Mummy Smoothie a day and my favourite is the Banana Oat Buster."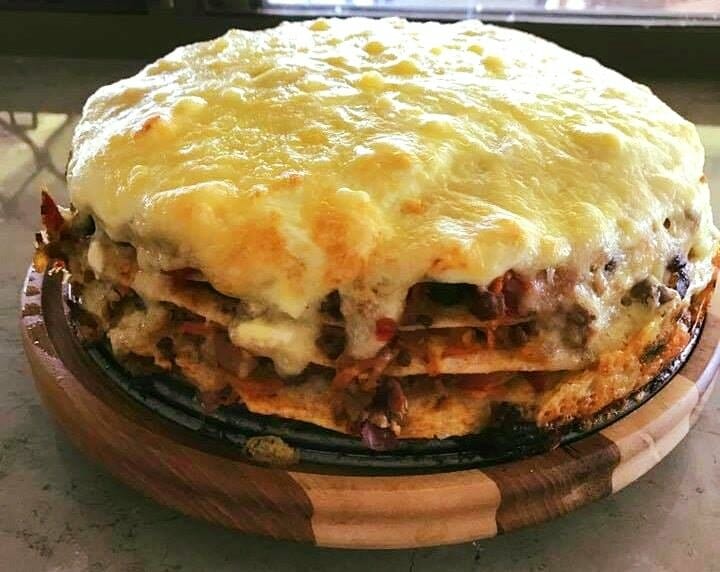 Louise's top 3 tips
Start slow. It doesn't matter HOW as long as you DO. Only you can take the steps for your own health. Pick one or two new meals per week, and a couple of new snacks and test them out. Use the 28 Day Weight Loss Challenge app to "favourite" the ones you want to try or loved.
Try all the different exercises on the Hub – find something that clicks. You will only stick to something if you enjoy it (even if it's only a little bit!) Cardio, Weights, Bands, HIIT, Tabata, it's all here for you!
Make sure you take the time to reset each day – remember WHY you are making changes. You are worthy. There is no guilt in making you and your family healthy.
Beth Hanson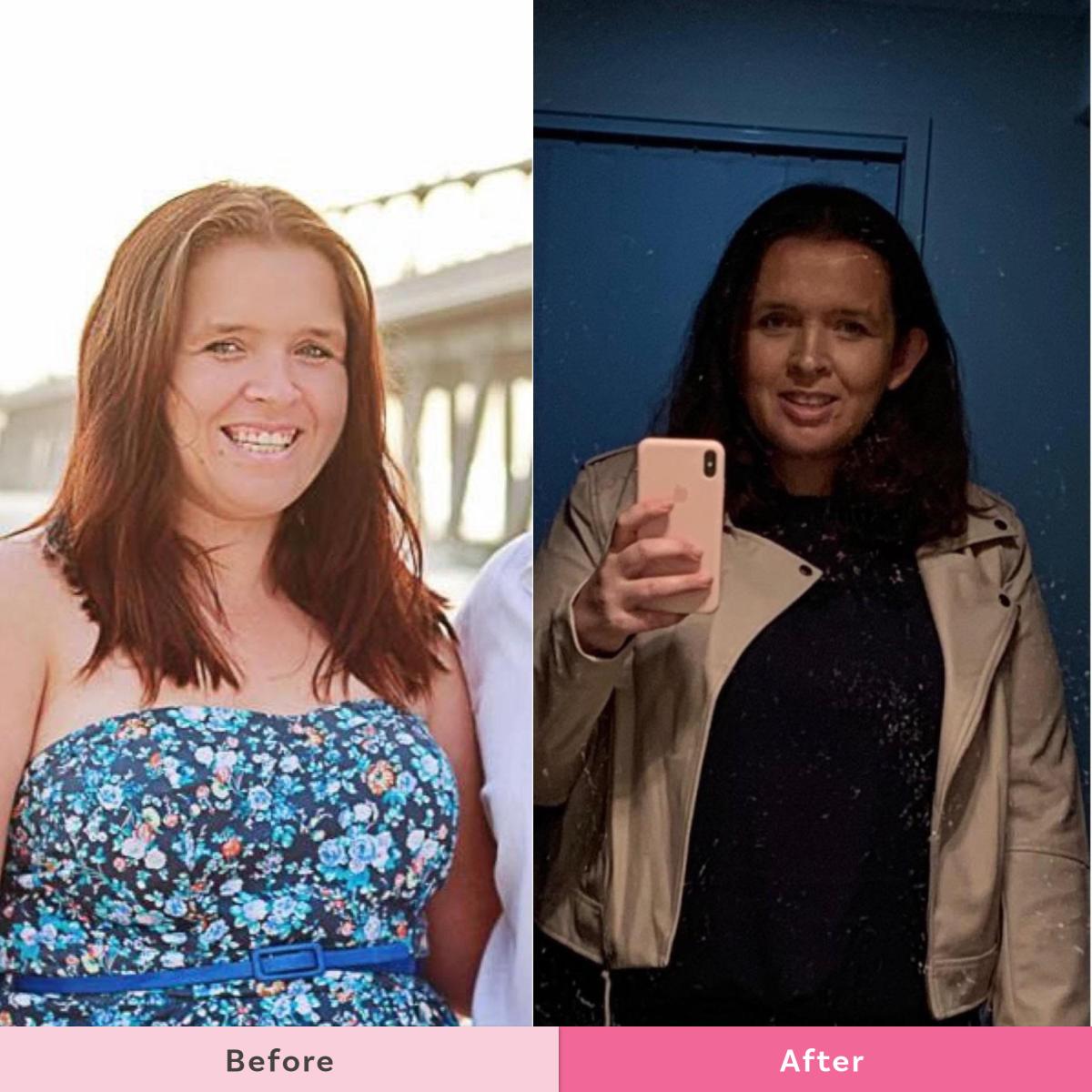 Beth is a Mum to 5, including two girls (13 and 15) and three boys (7,12 and 17) and lives in Brisbane.
She started with The Healthy Mummy 28 Day Weight Loss Challenge just over 3yrs ago and lost over 20 kilos.
Beth says, "Unfortunately old habits crept back in and I gained most of that weight back, however since starting my journey again at the start of 2019 I have lost 8 kilos again.
It's not really about numbers for me and whilst the scales haven't moved over the last few weeks I have dropped a dress size and have so much more energy.
My ultimate goal though is to lose another 35 kilos and two dress sizes, to feel healthier and happier within my self and be able to run around and keep up with the kids."
Beth's favourite recipes
"Our favourite meal would have to be Devilled Sausages and the Choc Chip Banana Bread and Triple Choc Cheesecake are always a hit when it comes to snacks.
My boys are also special needs (asd/adhd) and two have major sensory issues when it comes to food, however, I have found since starting Healthy Mummy they are eating more and willing to at least try new food.
The older 3 kids love getting involved as well and will often jump on the 28 Day Weight Loss Challenge app or website and find a recipe to make. Some of their favourites are the Chicken noodle soup, Hidden veg sausage rolls, and Caramel cheesecake balls.
I use the Healthy Mummy Smoothies daily and have two most days. As a serial breakfast skipper beforehand I now can't start my day without a Smoothie and will often have one for either lunch or afternoon tea as well."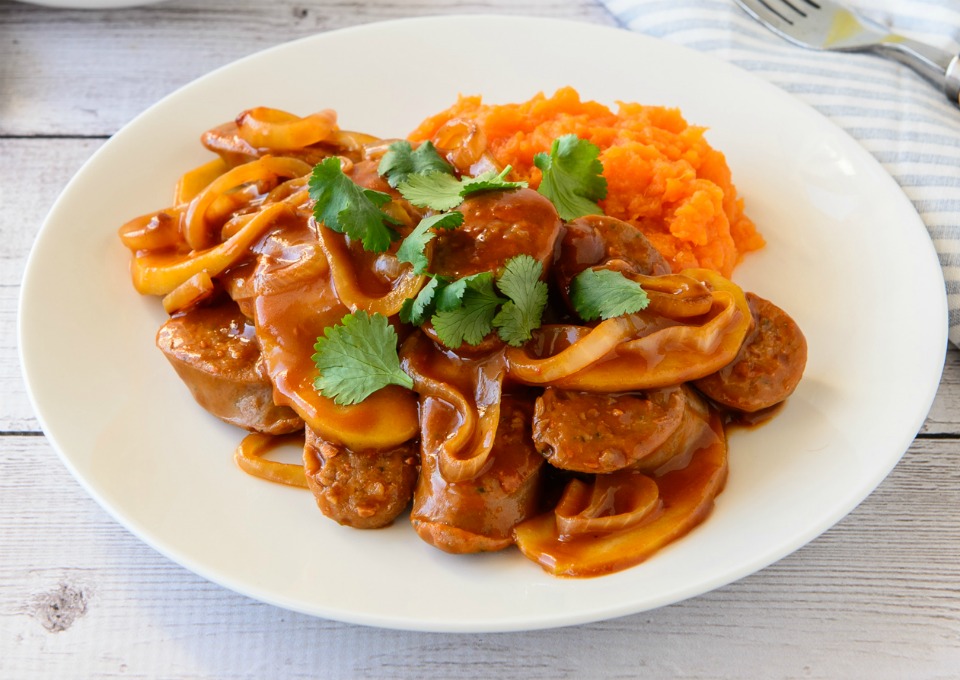 Beth's top tips
Focus on changing one aspect at a time. I started by focusing on my main meals and then added in snacks and increasing my water intake. Once I had these down I then looked at adding in some exercise.
Customise your meal plan to suit your families tastes, budget etc and meal prep is the key to staying on track. I started by swapping the Healthy Mummy version of family favourites and then slowly introduced new meals.
Everything in moderation. Healthy Mummy teaches us to enjoy everything in moderation and one meal/snack or even day won't ruin all of that hard work. Pick yourself up and start a fresh from the next.
Exercise slowly. When it comes to exercise remember it doesn't have to be done all at once. Every little bit adds up and if you can't fit in a bigger block things like squats while the kettle boils or your smoothie blends, lunges while the kids are in the bath or a quick workout from the app all add up throughout the day.
Dani Stormont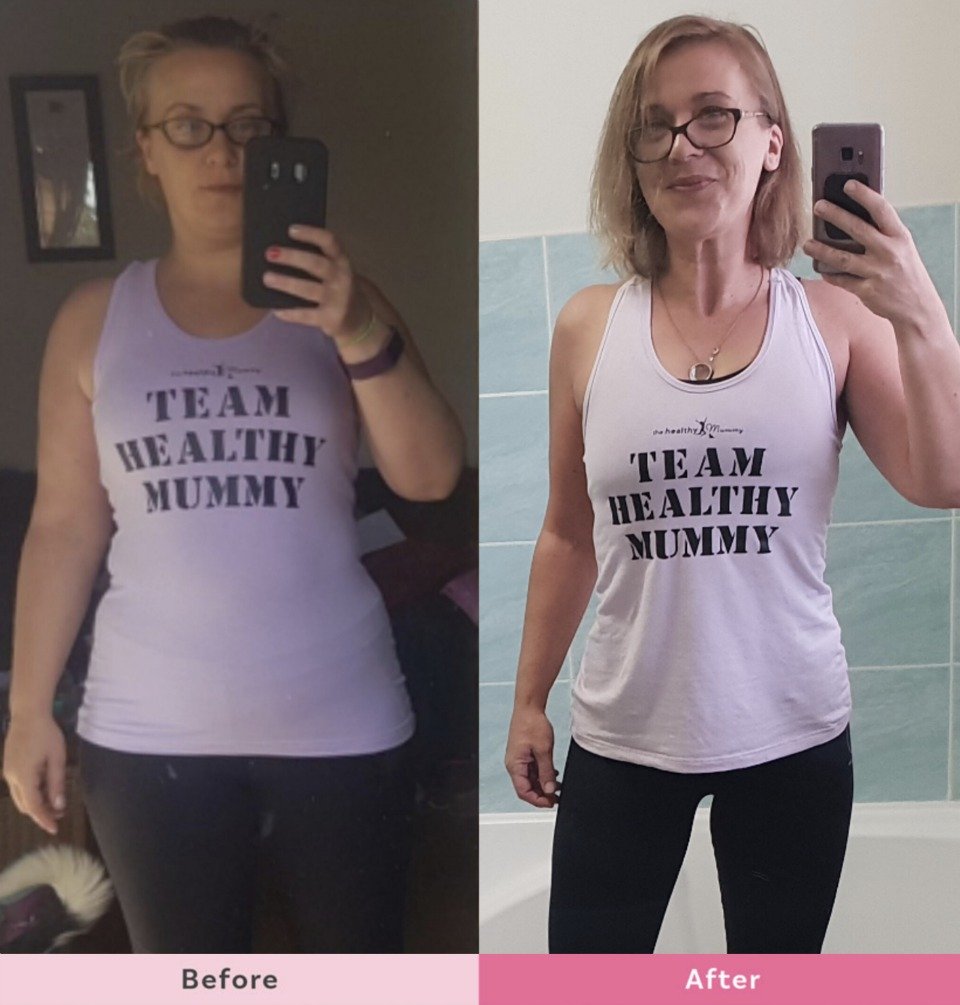 Dani, 40, a proud mum of three, she has 2x boys aged, 11 and 10 and a girl, 8. She lives in Umina Beach on the Central Coast, NSW.
Dani has lost a total of 26 kilos with the Healthy Mummy 28 Day Weight Loss Challenge after joining in September 2017.
Dani's favourite recipe
"My favourite Healthy Mummy meal from the 28 Day Weight Loss Challenge app is hands down the Honey Soy Chicken Salad. My favourite snack? I love love LOVE the Pizza scrolls!"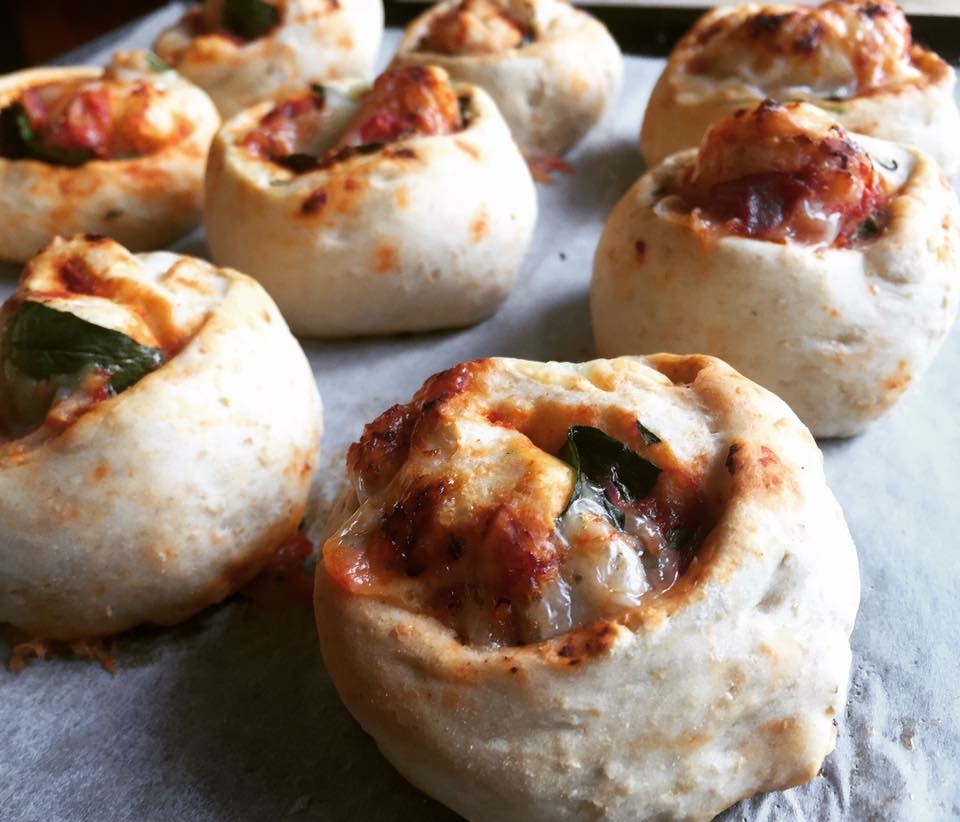 Why Healthy Mummy?
Dani says, "I had tried every diet, pill, and shake on the market and found that they either didn't work or nothing was sustainable.
The weight would either not budge or it would come back as soon as I stopped taking the "magic" pill or started eating "real" food again. My weight was yoyo-ing for years! That was until I joined The Healthy Mummy.
The Healthy Mummy is not a fad, it's not some crazy diet, it's a lifestyle change and YOU are in CONTROL! 
I am a Healthy Mummy member for life now because in all honesty, I can't imagine life without it now. It is such a handy app!
Meal plans done. Shopping lists created for me. My own personal coach in my pocket and it helps me be organised! And HELLO! Over 4000 recipes at my fingertips, but not just any recipes, HEALTHY alternatives to FAMILY FAVOURITES!
I am very close to my original weightloss goal…. but my focus has shifted. It's not about weightloss for me anymore. It's about being fit, healthy and STRONG!"
Dan's top 3 tips
Take things slowly! It can be overwhelming when you think about all these new recipes etc. So start with prepping a few snacks. From their check out the meals.
Make time for exercise! You will get faster results if you move it. Get that heart rate up daily.
Try the Healthy Mummy Smoothies! And play around with them. There are so many delicious smoothie recipes available on the website and on the app. They are SO good for you and they DO help with weight loss. I swear by them.
Dani's motivation tips
There will be ups and downs.  A weightloss journey is full of ups and downs. It's a rollercoaster baby!  Ride it! Just because you are down the bottom of that ascent and the climb feels like its taking forever, you not going to jump off the ride are you? NO! Because the prospect of the thrill on the other side of this steep hill that feels like its taking forever is a major rush and YOU WANT IT! So keep telling yourself you WILL get there, you ARE traveling towards and it is so WORTH it!
Remind yourself WHY you started. Remind yourself how hard it was to get the ball rolling, do you really want to start over? Because stopping will only result in this. You will eventually restart anyway! You weren't happy, that's why you started. Do you really want to go back there?! Hell no! So DON'T! Keep going, keep pushing, keep reminding yourself! You have come this far!
Pep talks! Start giving them to yourself EVERY MORNING! Be your own biggest cheerleader. By doing this you are planting and watering the self-love tree that needs to be inside of you. We have spent years pruning it back, let it flourish! Once you believe in yourself ANYTHING is possible.
Dani adds, "There are so many health benefits to being a Healthy Mummy. Yes, your dress size will go down, but your skin will glow, you have energy, your eyes are brighter, your mental health benefits, your physical health benefits, you SPARKLE!! It's whole foods done right. It teaches you so much. Healthy options, portion control, budgeting, meal planning and self-love!"
Mon Toy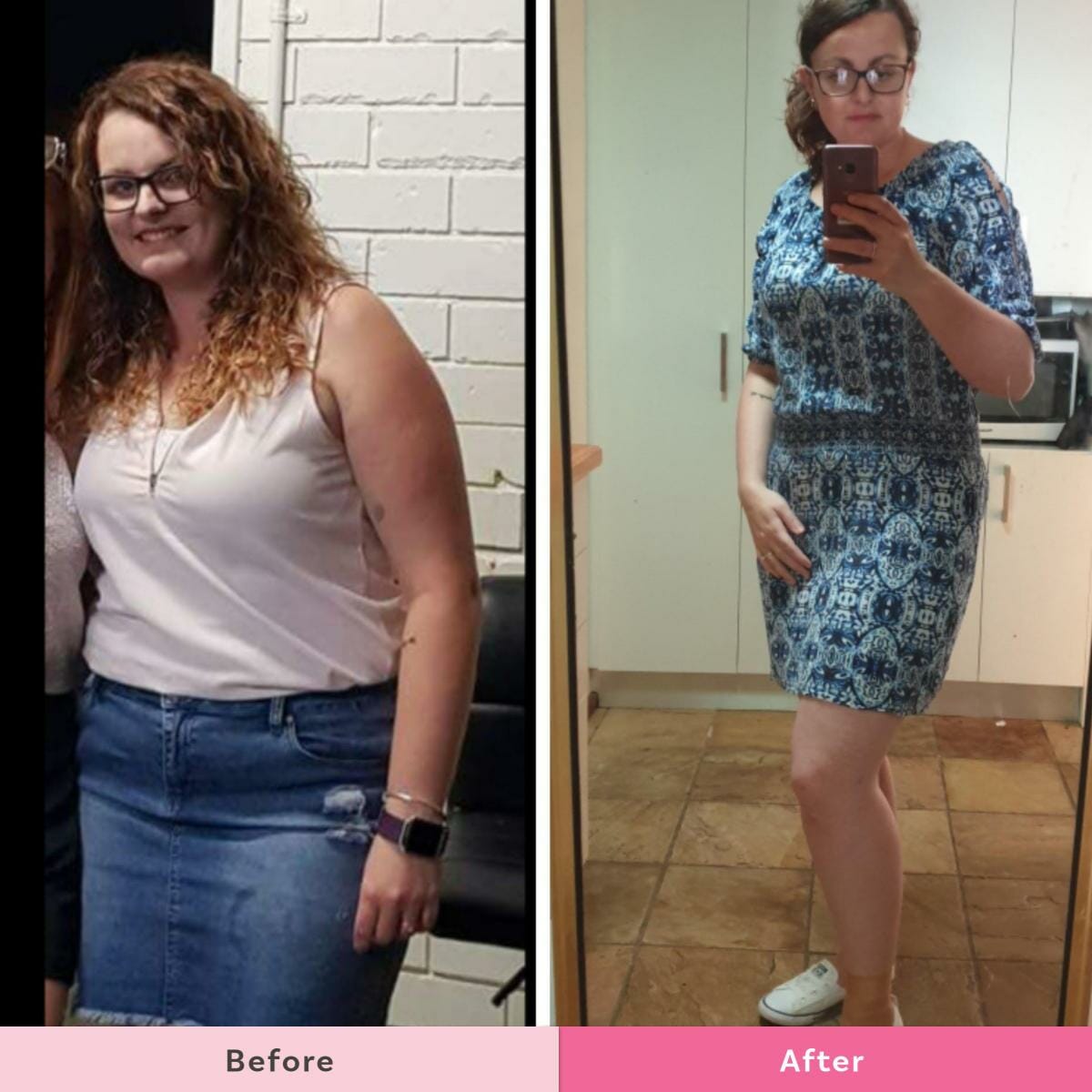 Mon, 29, from Perth, has two boys aged 8 and 5 1/2, and three stepdaughters, aged 21, 20 and 18.
She found the Healthy Mummy in December 2017 and joined in July 2018 wanting to lose the weight she had gained after getting married in October 2017. Mon has lost over 9 kilos in 16 months on the 28 Day Weight Loss Challenge.
Mon shares, "My goal is to reach 10 kilos by the time SUMMER gets here, and to be able to wear two skirts I have set a goal for myself."
Mon's favourite recipe
"One of my favourite main dishes is the Spinach, Pesto and Ricotta rolls. My favourite snack is hard to choose from, I love the Mint bubble crunch and the Chocolate Peanut Butter bliss balls."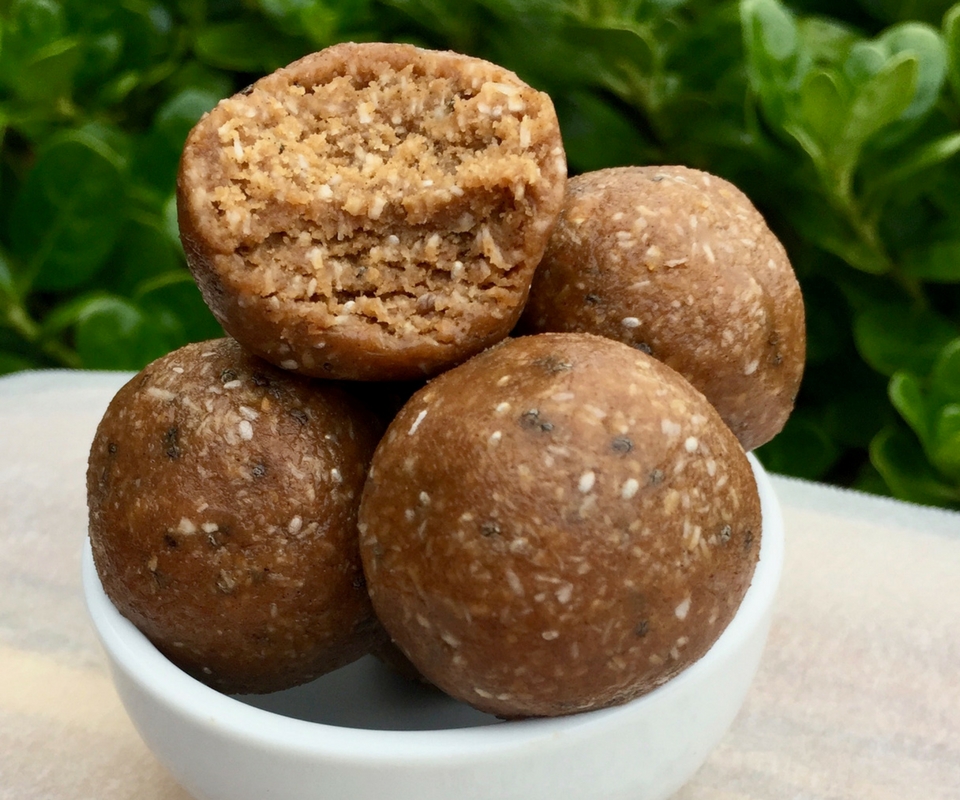 "I have a Healthy Mummy Smoothie for breakfast each day and I love trying different ingredients in my smoothies. Spinach, banana, and Avacado being some of my favourite ingredients.
"The Healthy Mummy has taught me to love a variety of food, to help me become the healthiest, happiest and fittest version of myself and my family."
Mon's top 3 tips
Customise, customise, customise. Choose the meals you and your family will eat and enjoy.
Repeat your snacks for the week. This saves time in the kitchen and money on your food shopping.
Double recipes. When making any recipe either double it or make the most servings for that recipe. This helps give you a nice freezer stash. So if your time poor one weekend when you normal meal prep, you don't have to stress or revert back to those.
 Jenn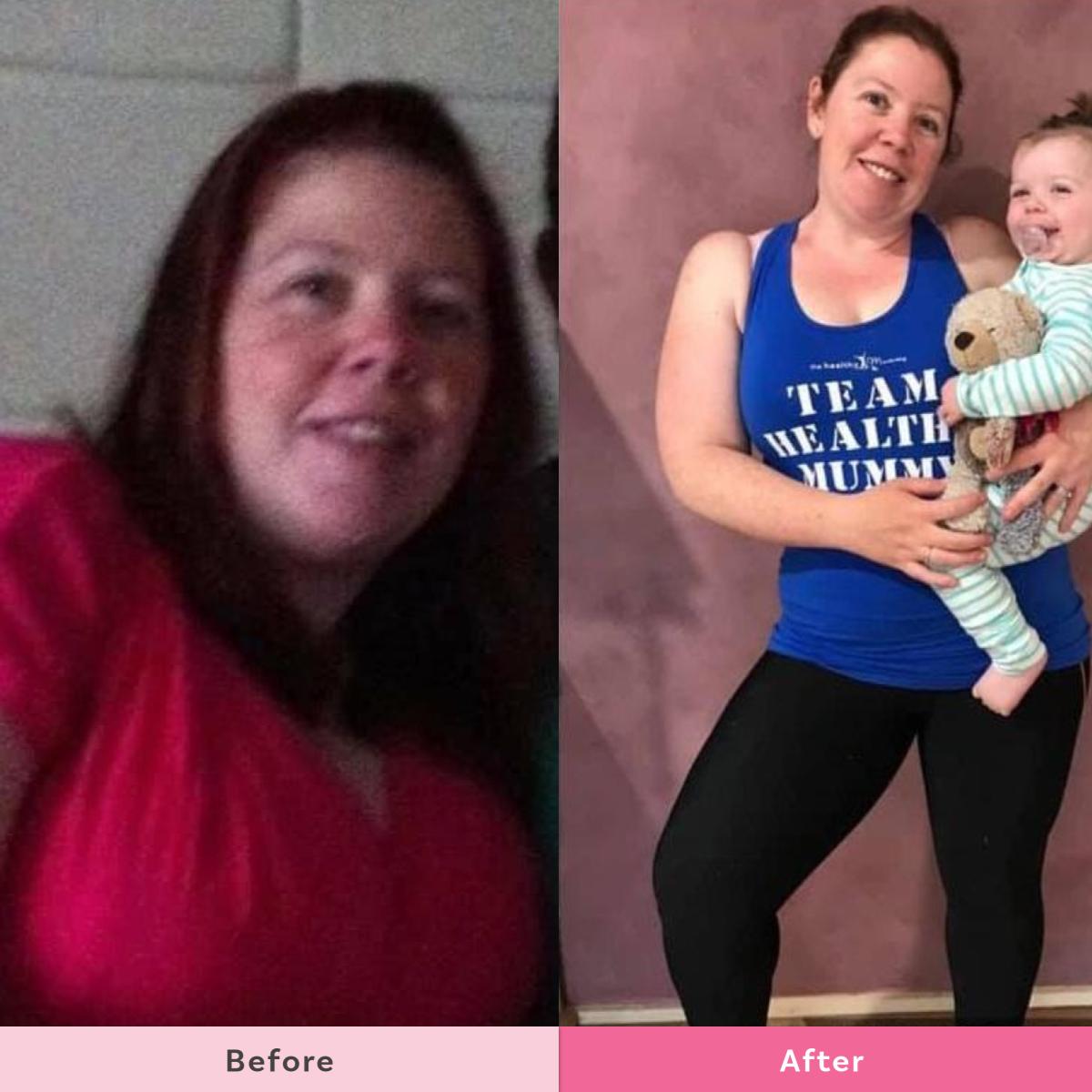 Jenn, from Werribee, Victoria has two children aged 6 and 3. Her son is diagnosed with ASD and ADHD and Miss 3 has just been diagnosed with ASD.
Jenn started her Healthy Mummy journey in July 2017 and lost 16 kilos in 6 months using the Healthy Mummy Smoothies and 28 Day Weight Loss Challenge. In December 2017 her mental health became out of control due to personal reasons and she had no choice but to take antidepressants.
Jenn shares, "In June this year I came off them and started my Healthy Mummy journey all over again! I have lost just on 4 kilos since making a comeback. My goal is to work on being a better version of myself and be healthy and happy!"
"My ultimate first goal is to get back into the 80 kilos and go zip lining with some other mums!"
Jenn's favourite recipes
"My favorite meals would be Stovetop lasagne, Zucchini and bacon slice, and Bacon pasta salad. Snacks would be Choc chip banana bread, apple with peanut butter and Commemorate scrolls.
"I love the Healthy Mummy Smoothies! I'm a mum who works full time so breakfast on the go every day just works for me and I absolutely love it!
"I do the 28 Day Weight Loss Challenge for variety and to learn more about nutrition, myself and how to cook! I never cooked before Healthy Mummy! That's the truth."
Jenn's top 3 tips
 Start small – change little things at a time, don't make it too overwhelming.
Develop a routine, this makes those changes easier to stick to.
Cook in bulk and freeze if you can! This saves me all the time.
Jenn adds, "I don't want to jinx myself but I don't seem to get sick much anymore! My partner and kids got the flu this year for 1-3 weeks and I think I got just a runny nose for about two days! All those vitamins and minerals sure do help keep your body in check!"
Join the 28 Day Weight Loss Challenge
The no.1 mums only weight loss program
The brand new 28 Day Stronger fitness app has launched!
Take part now in The 28 Day Weight Loss Challenge
You get unrestricted access to :
● Over 400 AT HOME WORKOUTS
● Nutritionist designed weekly meal plans
● Personal Trainer crafted At-home workouts
● Daily Motivation from My Coach
● Personalised Shopping lists to make life easy
● Over 4,000 healthy and delicious recipes at your fingertips