REVIEW: The one book making weight loss easy and affordable for mums
Hi, my name is Michelle Knight. I am a 47 year old mum and nan. I have 7 beautiful children and 8 just as gorgeous grand babies.
My health and wellbeing adventure started about 12 months ago. Since then I have lost about 25kgs. I have also managed to lose 100cm or so off my body. How? With help from The Healthy Mummy's 28 Day Weight Loss Challenge.
While my weight loss progress has been a little slower, that's okay. Im not on this journey to lose weight. I am on this journey to get healthy. Weight loss is just a bonus.
I am a very visual person and when The Healthy Mummy announced they were releasing a book aimed to help mums lose weight and filled with the best of the best 28 Day Weight Loss Challenge exercises and recipes, I was very excited.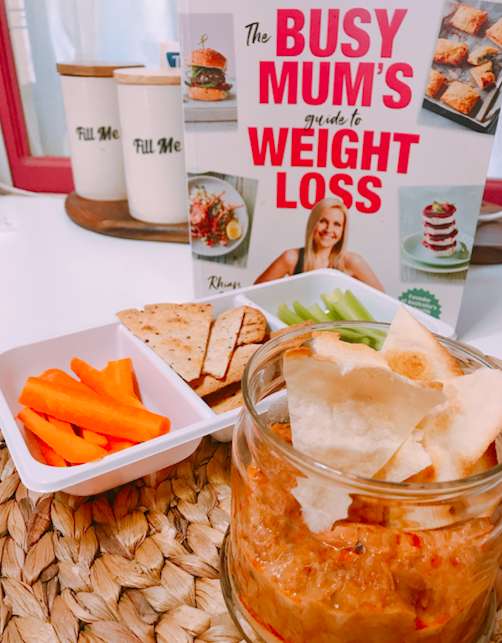 The one book making weight loss easy and affordable for mums
What I love about The Healthy Mummy is the feeling of not being alone on your health journey. There is a sense of belonging. Support. Encouragement. I also love the fact that it is entirely family-friendly, achievable and affordable.
The 'Busy Mum's Guide to Weight Loss' in particular, is an easy to follow book. As are the recipes. I recently had some of my grandchildren over and I handed the book to them and they picked their favourite recipes (and may I add, they loved how the food looked on the photos). They then helped me make the recipes, and devoured them. We all had such a fun time.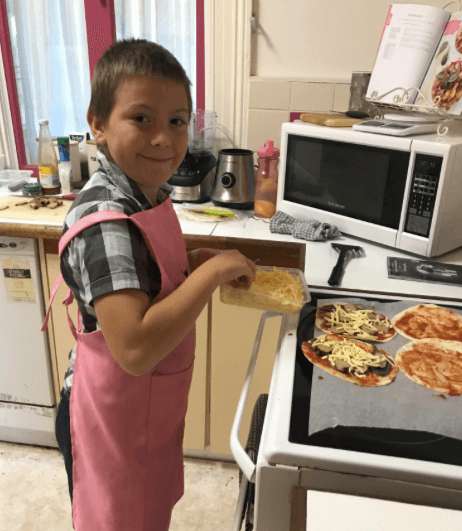 My favourite Healthy Mummy snack is without a doubt the Chilli Tuna Dip. Oh my goodness – I make it a lot and everyone has enjoyed it. It's simple, quick, easy and super tasty.
My favourite main meal is Fish and Veggie Kebabs. I love them as I can do them as a stir fry, oven baked or as a soup. So versatile.
As for my Favourite Healthy Mummy Smoothie recipe – it's a toss up between the Apple Pie Smoothie and the Sneaky Snickers smoothie.
My favourite treat has got to be the Lemon and coconut Bliss Balls.
I also love how most of the recipes my family have already eaten and thoroughly enjoy – they are just healthier versions. It is also as if you are cooking from a family heirloom recipe book, you know the kind, handed down from generation to generation.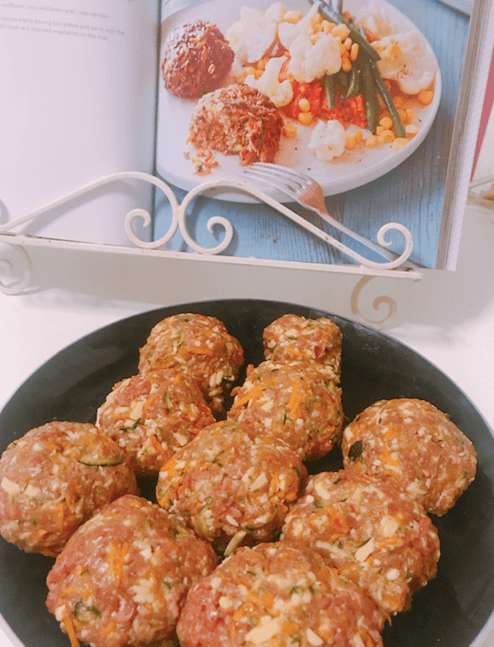 I love that the book is easy to follow and the tips help so much. The exercises are well set out and easy to follow.
For me, I find the shopping lists in the Busy Mum's Guide to Weight Loss book really easy to follow (even easier than the 28 Day Weight Loss Challenge Shopping List found in the App if I may add).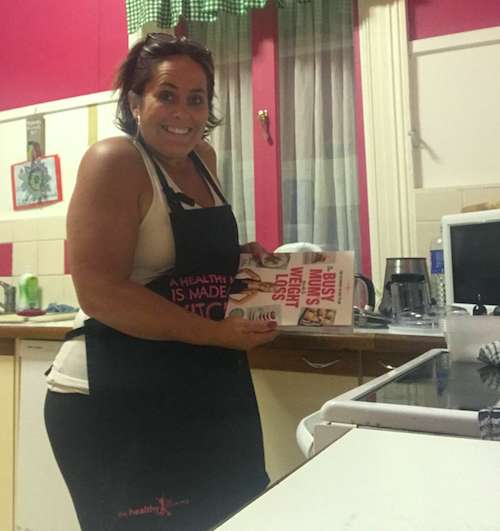 I truly believe if the 28 Day Weight Loss Challenge is not affordable for you and your family, yet you are on a mission to tackle your health, then you could have just as much success by using this book.
I have got a couple of copies for my daughters for Mother's Day presents because it's a book that I know they will use for their families.
All in all, I'm a huge fan of the book.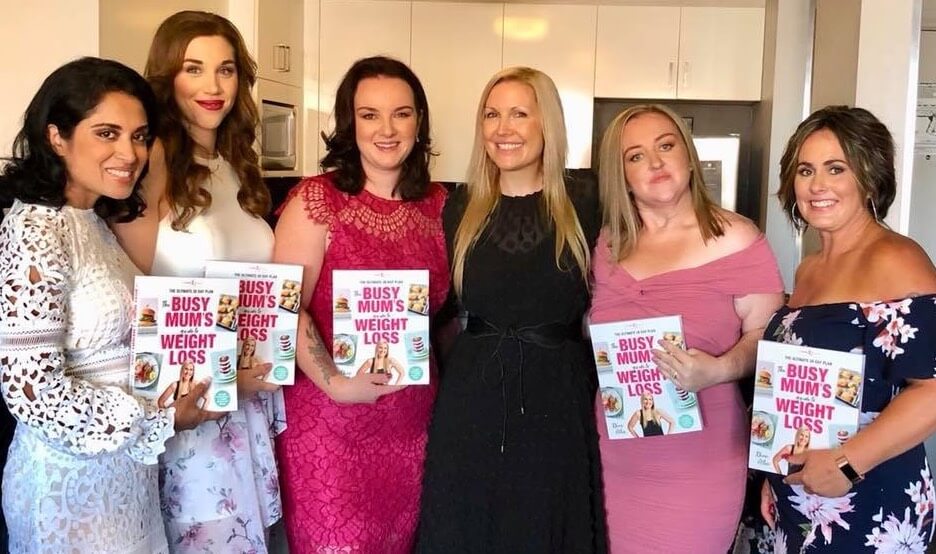 With over 100 delicious, simple recipes the entire family will love, including, expert nutritional guidelines, calorie information and easy-to-follow shopping lists PLUS a full 28 day exercise program, this is the secret weapon every mum needs to stay on track with her weight loss, health and fitness!
The Busy Mum's Guide to Weight Loss is also IN ALL STORES NOW!