Mum Shares Her Tips On Overcoming PND And Losing An Incredible 30kgs
Healthy Mummy Community member Naomi Snell has overcome Post Natal Depression (PND) and anxiety AND lost an impressive 30kgs with the Healthy Mummy weight loss program.
She is now 4 dress sizes down, cured of her smoking addiction and has a new job at a gym. She very bravely shares her story and VALUABLE TIPS with us.

Weight loss journey
Naomi Snell is 32 and lives in Melbourne with husband and best friend Steve and her 3 year old son Ted.
Here is her story:
Motivation & Post Natal Depression
"My motivation to lose weight was to feel like myself again. I suffered severe post natal depression and anxiety following my pregnancy with my son and wanted to regain my self esteem and confidence.
I started my weight loss journey 3 years but hit some lulls in
motivation
in the first couple of years relating to my moods. In the past twelve months I have made major progression",
How I did it
"I have done a mix of 28 Day Weight Loss Challenges as well as using the Healthy Mummy smoothie mix, portion plate and recipes. I also regularly attend a gym and now have a job there too!".
Results
"Three years on I have dropped from a size 18 to 10, rid myself of my smoking addiction, started a new job at the gym, and lost 30 kgs of body fat forever. My starting weight was almost 105 kgs (when pregnant) and I am now 75 kgs".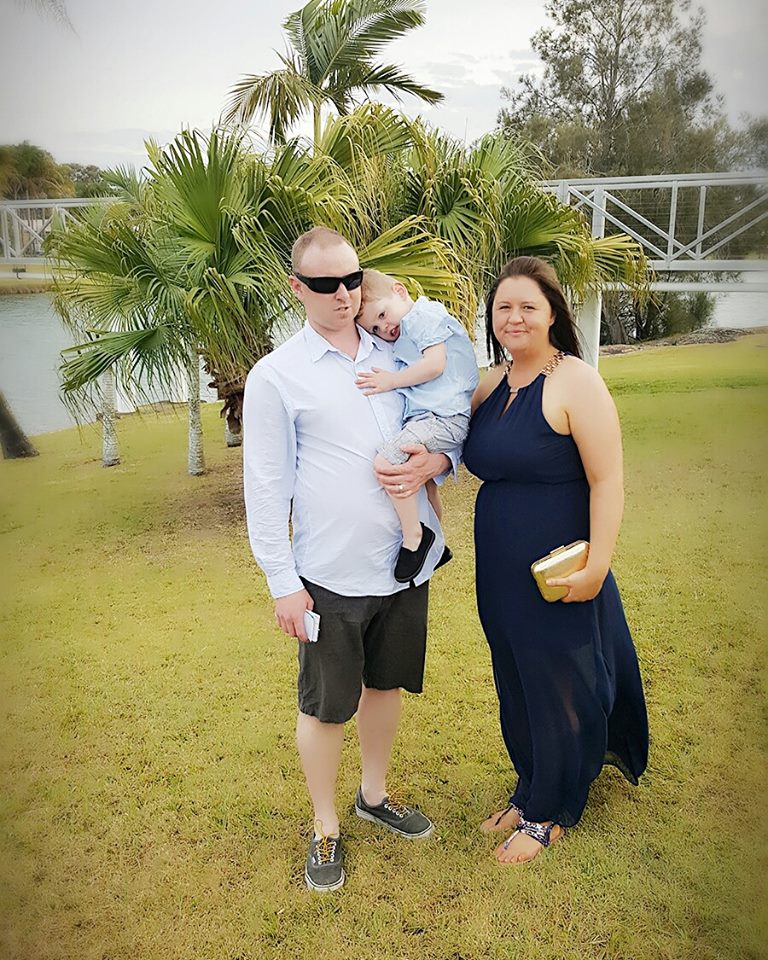 My mental health has improved dramatically and so has my confidence and self esteem.
The old me would avoid social functions and now I am on the one to orchestrate them. My husband thinks "I am back to the old me" pre depression and anxiety. He is super proud of my achievements.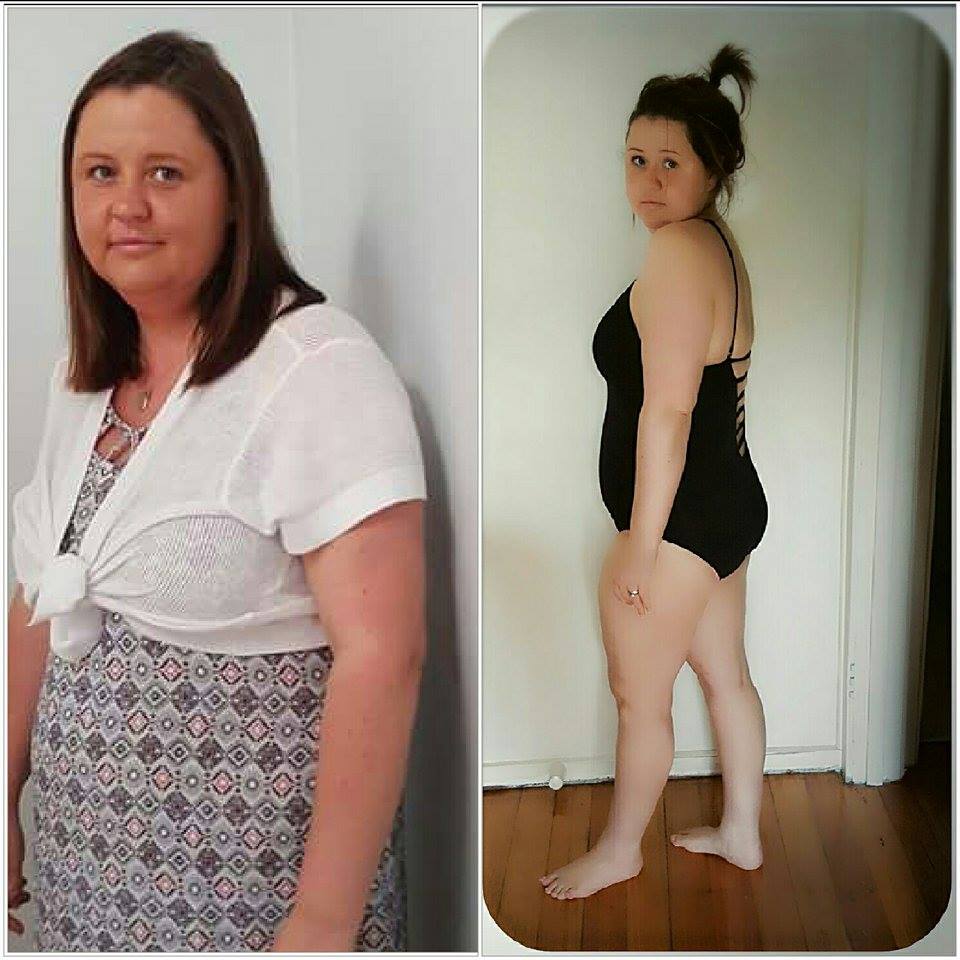 "Today I finally feel like I got my sexy back!"
"I walked into a store and purchased my first choice of Sea Folly bathers in a size 10. I came home to a swooning proud husband as well. I could not have done this without The Healthy Mummy and support crew.
This is not the end of my journey by any means. I still have 10kgs to go but I am finally content in my own skin again. I'm no one's "frumpy mum" any longer.  I'm just me, Naomi Elizabeth aka Ted's healthy and fun mum who has a butt that easily fits down the slide at the local play centre".
My advice to other mums wanting to lose weight is:
do not have junk food in the house
eat consciously with a portion plate
ask for the support of family and friends
never give up hope that you can reach your goals
Next goal
"When I achieve my goal weight of 65kgs I am looking forward to doing the 10km event of Run Melbourne 10km event (2017). And I am hoping Santa will deliver me abs in time for Christmas this year!
My only regret is not making this lifestyle change earlier!".
To join Naomi and thousands of other mums changing their bodies and lives sign up to the Healthy Mummy 28 Day Weight Loss Challenge.
Post Natal Depression (PND) – Here is what to look for and how to get help.